Heavy Cream vs. Whipping Cream vs. Heavy Whipping Cream: Are They the Same?
Here's the difference between heavy cream vs. whipping cream, and which ones we like to use in our recipes!
Why pick one cream over another? We're talking heavy cream vs. whipping cream.
If you've ever whipped up a delicious keto dessert or prefer your coffee with some cream added, you've probably shopped for cream at one point or another.
That also means you've probably run into the different varieties of cream at the store: heavy cream, heavy whipping cream, and whipping cream. So what's the deal with all the different types?
They all look pretty similar at first glance, but they're actually different, and the deciding factor is fat content.
The FDA has specific guidelines about what differentiates the types of cream. According to their regulations, both heavy cream and heavy whipping cream have to contain 36% or more milk fat, while whipping cream must contain 30% to 35% milkfat.
So they are pretty similar, but you'll find that heavy cream's higher fat content allows it to hold its shape better when made into whipped cream. It may also be a better choice than whipping cream when it comes to thickening creamy sauces or adding a little extra richness to your morning cup of coffee.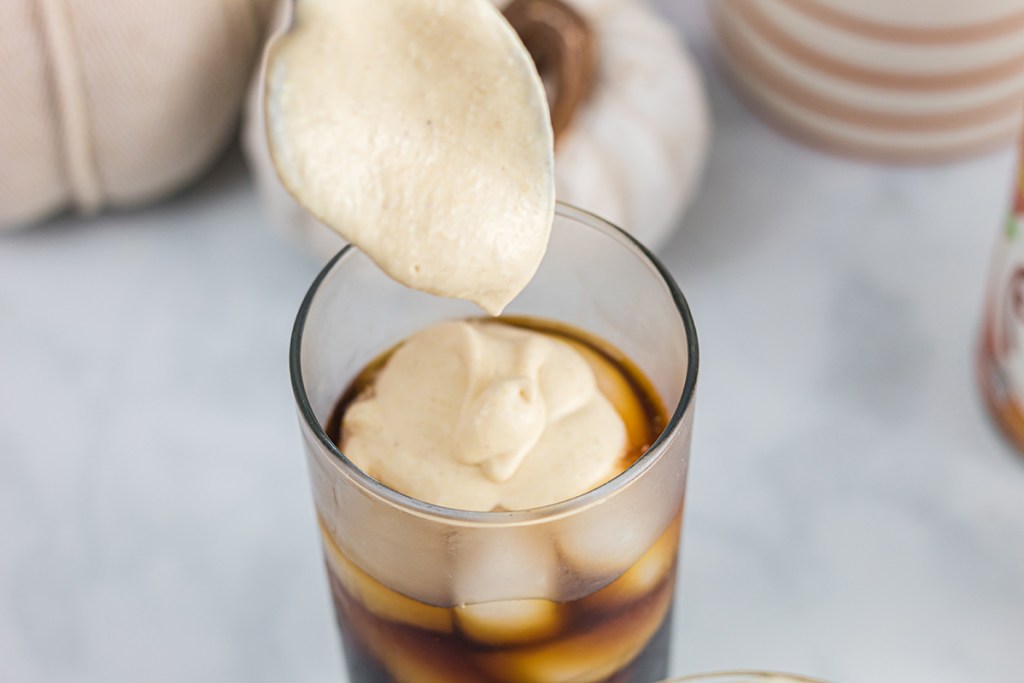 That's not to say you need to rush out to buy heavy cream if you only have whipping cream in the fridge—they can be used interchangeably in most cases. However, if we had to pick the best all-around option to keep on hand, we'd go with heavy whipping cream.
All that being said, all the heavy whipping creams are NOT created equal!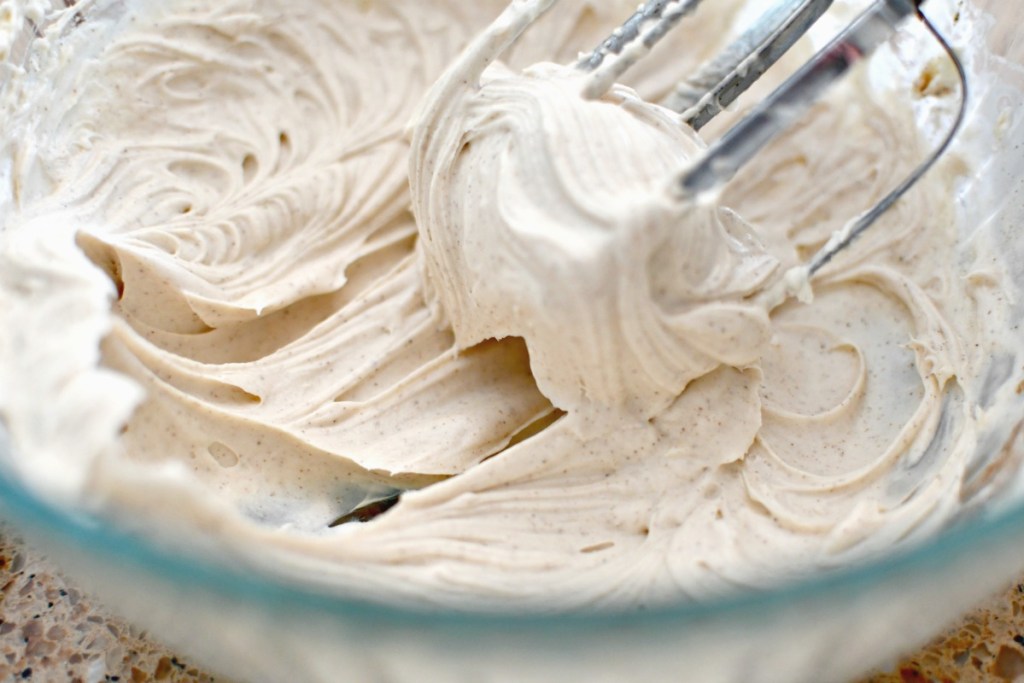 The Hip2Keto team has tried a lot of heavy creams in recipes, and we have a few brands we happen to like way more than others!
---
Here are some of our favorite heavy whipping creams to buy:
---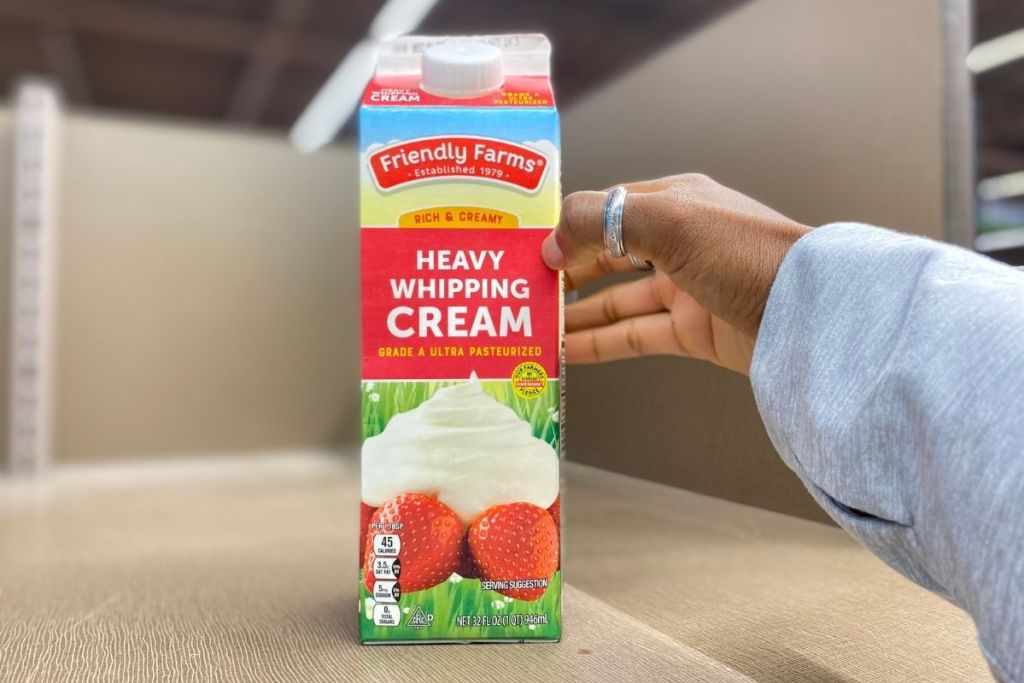 ALDI has awesome keto-friendly finds, and their heavy cream is no exception. Personally, I really like almost all of ALDI's dairy products & even go out of my way to shop there for that reason!
My Hip teammate, Jennifer, also chooses the Friendly Farms heavy cream:
"I love the Friendly Farms brand sold at ALDI. It's the best price, it tastes good, it has a nice texture, and it's always consistently the same." – Jennifer
You can pick up a 32 fl oz container for only $3.29, so the delicious consistency + affordable price make this heavy whipping cream our top pick.
---
I love the rich flavor of heavy whipping cream, and Horizon Organic Heavy Whipping Cream is so smooth, buttery, and just plain good.
If I can't make it to ALDI, I'll pick this one up even though it's a little spendier than some other brands. I think it's totally worth it!
---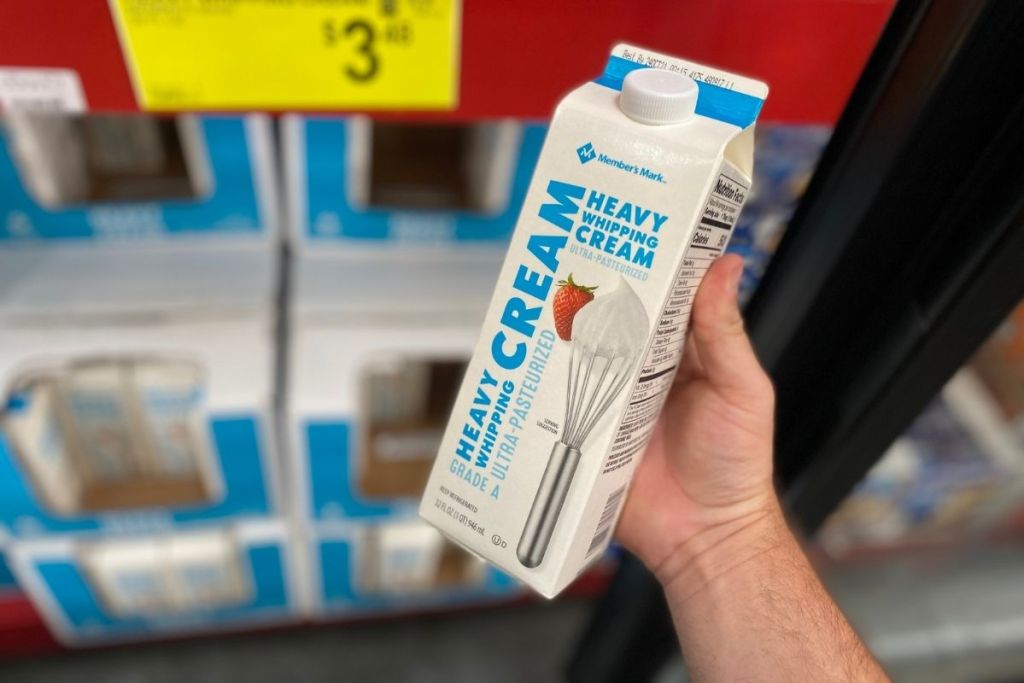 Sam's Club's Member's Mark Heavy Whipping Cream has great reviews & only costs $3.48 for 32 fl oz, so it's a great buy if you find yourself going through a lot of heavy cream and want to buy containers larger than a pint.
Reviewers were sure to point out that this heavy whipping cream always tastes fresh as well, which can make a big difference in recipes where cream plays a starring role.
---
There are a couple of brands we think are better left on the shelf… 😬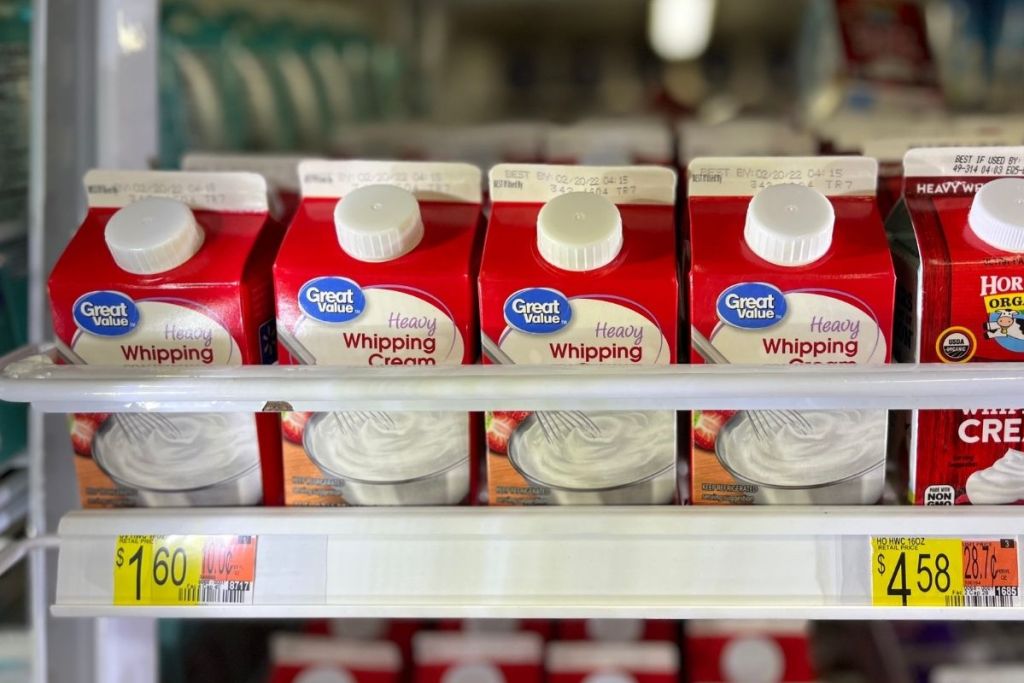 My Hip teammate, Jennifer, really doesn't like Walmart's Great Value Heavy Whipping Cream–and I have to agree.
Here's what she says about it:
"I hate the Great Value Walmart brand heavy whipping cream. It has a snotty consistency. It also has clumps no matter how much you shake it. I understand that those things go away when you add it to recipes, but it just makes me feel like something is wrong with it or it's not made correctly when I see that. I thought it was just the first few times I bought it. But every time I tried to buy it, even at different Walmart locations, it's always got that snotty, clotty texture." – Jennifer
Walmart has plenty of great keto products, but their heavy whipping cream is a miss for us. 😔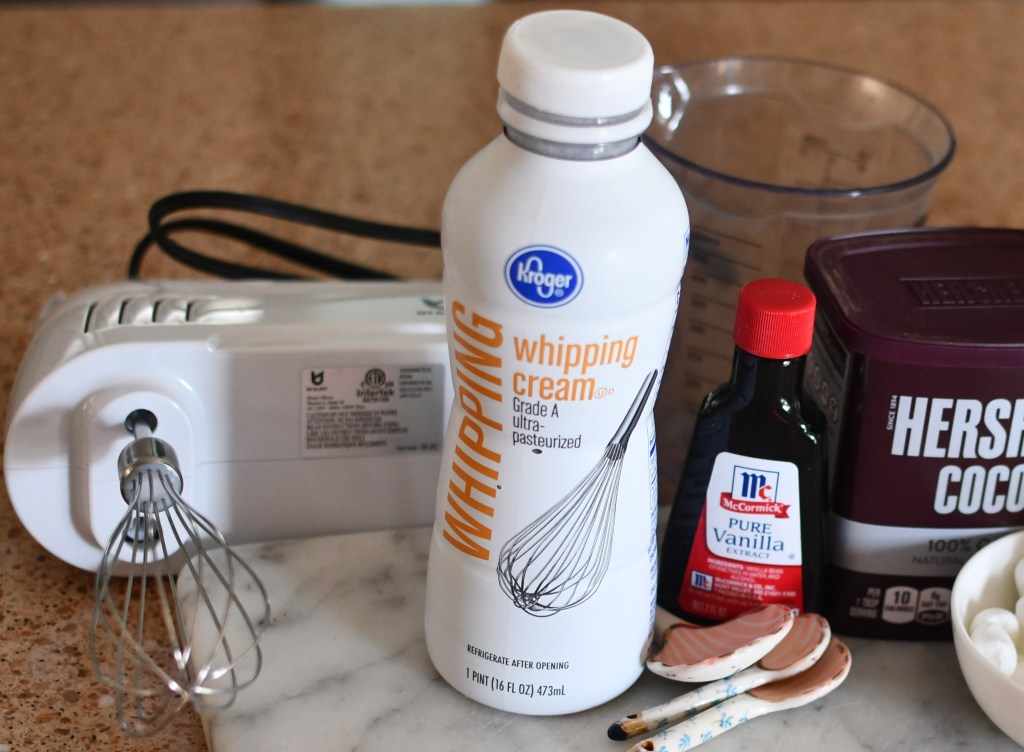 Another heavy whipping cream we tend not to buy is Kroger's since it's often too clumpy.
My Hip teammate, Stacy, isn't a fan of Kroger's cream and pointed out that she actually never buys heavy whipping cream (or coffee creamers) that come in a plastic bottle because they always have a lumpy texture. If you find that you're not crazy about the cream that comes in plastic containers, try switching to cartons & see if that makes a difference!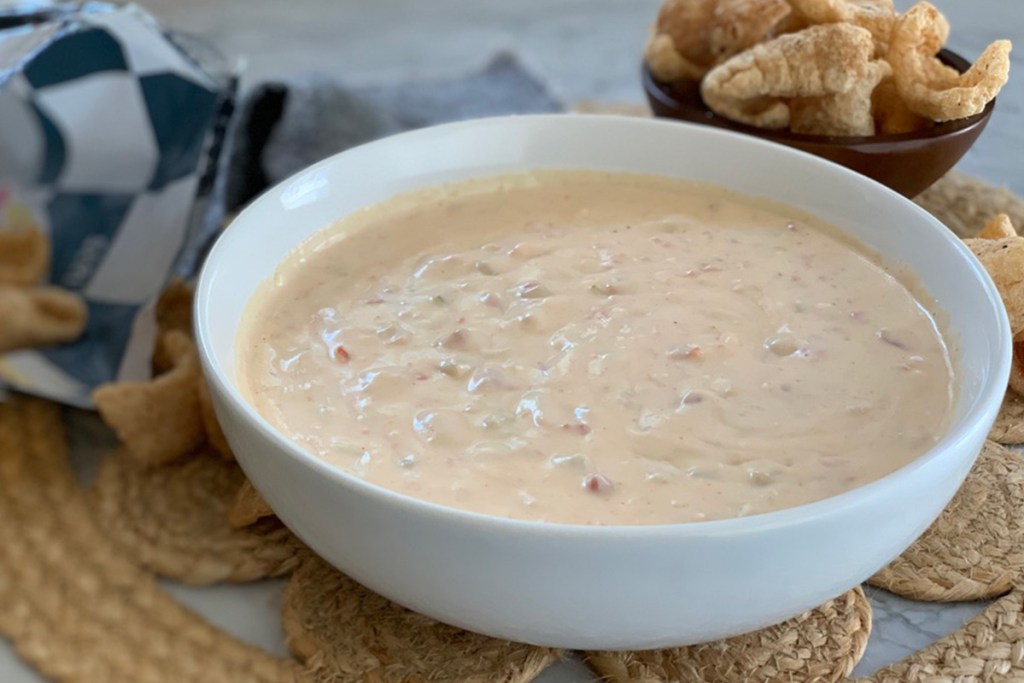 Of course, everyone's personal tastes differ, so you may totally enjoy the types we aren't crazy about. Heavy cream is featured in so many keto dishes and it's a delicious and easy way to add a little extra fat into your diet, so it's worth it to experiment and find your favorite brands. 😋
If you pick up any of our favorites above, try using them in these recipes!
---
Love those recipes? Find more of them this way!