Keto Flourless Chocolate Cake – Melt in Your Mouth Goodness!
This keto flourless chocolate cake is made possible with the one and only ChocZero Dark Chocolate Chips!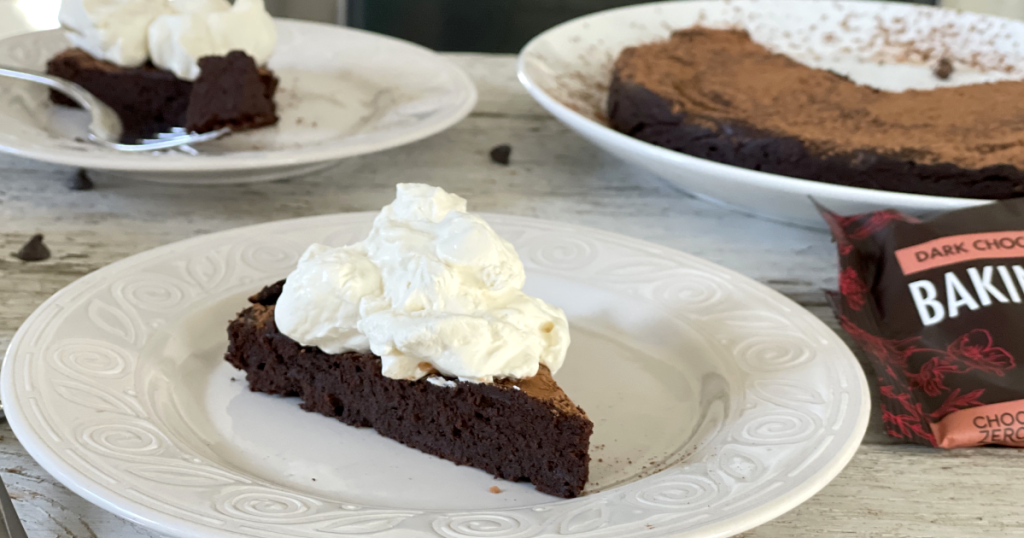 Is there anything better than a rich, decadent chocolate cake?
The kind of cake that comes to you in your dreams? A cake that you find yourself craving day in and day out? Well, this is THAT cake.
Flourless chocolate cakes are underrated. They are easy to make and so amazingly delicious, but I feel like they are forgotten and overlooked. I love that this cake is naturally gluten-free and to make it keto, all you need to do is swap out the sugar for a keto sweetener and the chocolate for ChocZero Dark Chocolate Chips.
When I want cake, this keto flourless chocolate cake is it!
The flavor is incredible and the texture is perfection. It's so rich, you might want to cut the cake into 16 pieces instead of eight! The real superstar is the ChocZero Dark Chocolate Chips. I've used a lot of sugar-free and keto chocolate chips, and ChocZero is by far my favorite.
Tips for how to make the best keto flourless chocolate cake:
Make sure you butter the cake pan, line the bottom with parchment paper, and then butter the parchment paper. You really don't want the cake to stick!
If you don't have an 8-inch cake pan, you can use a 9-inch, but then either reduce the baking time to 15 minutes or increase the recipe to 1.5x.
I think this cake tastes best at room temperature, but you can still store it in the fridge and then let it warm up to room temp before eating it.
Top this cake with homemade whipped cream, berries, sprinkle it with cocoa powder or powdered keto sweetener. So good!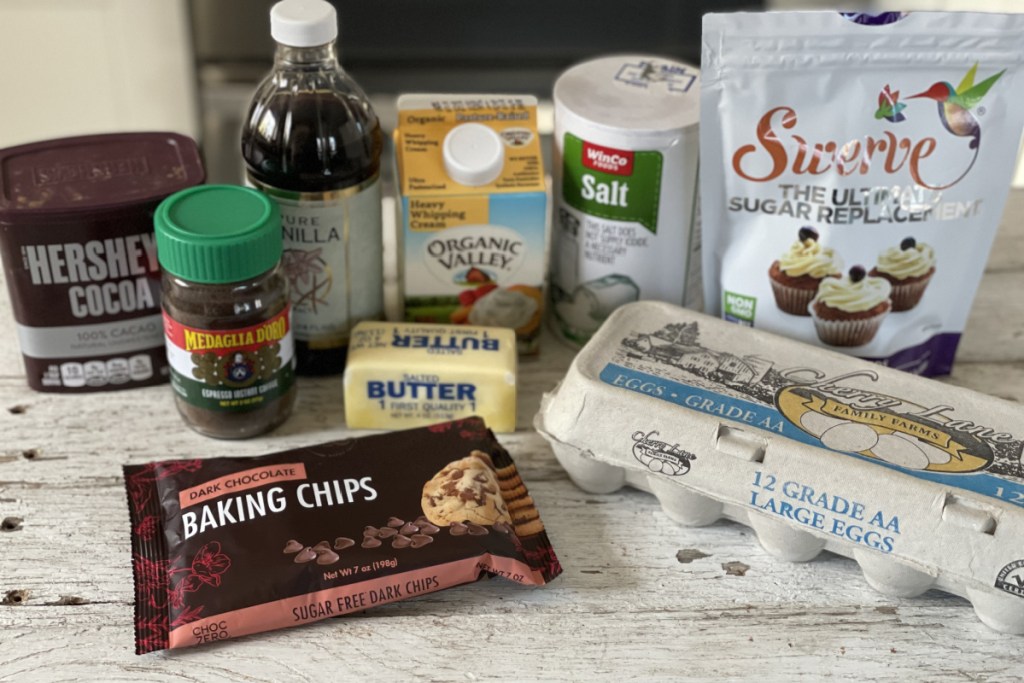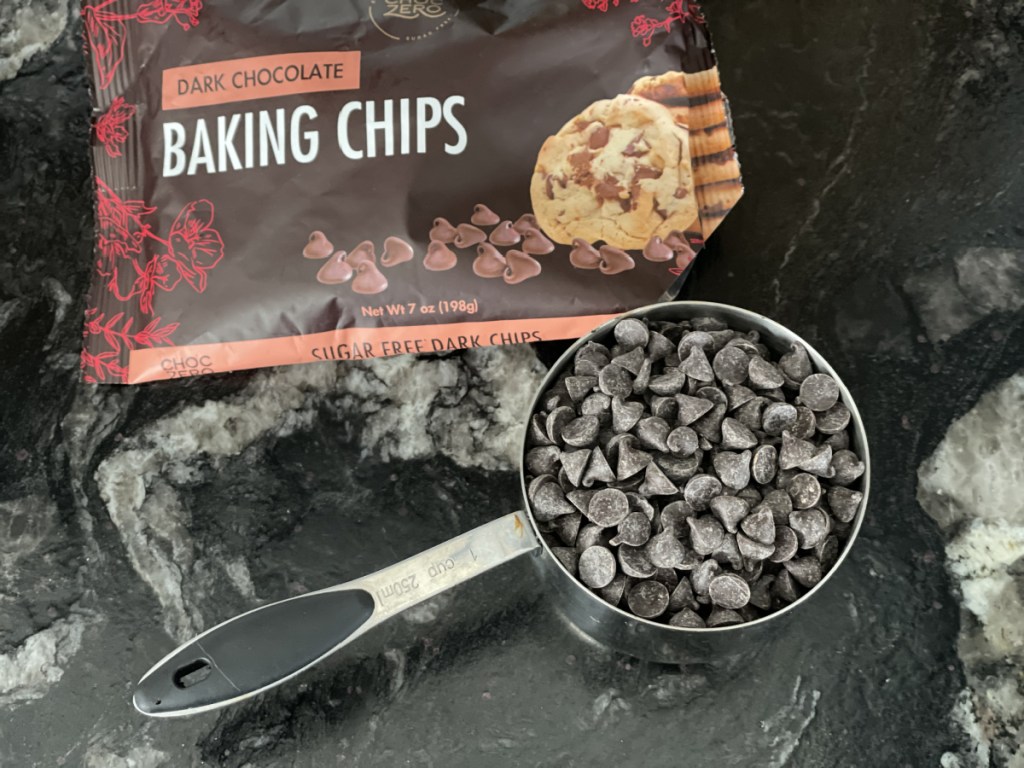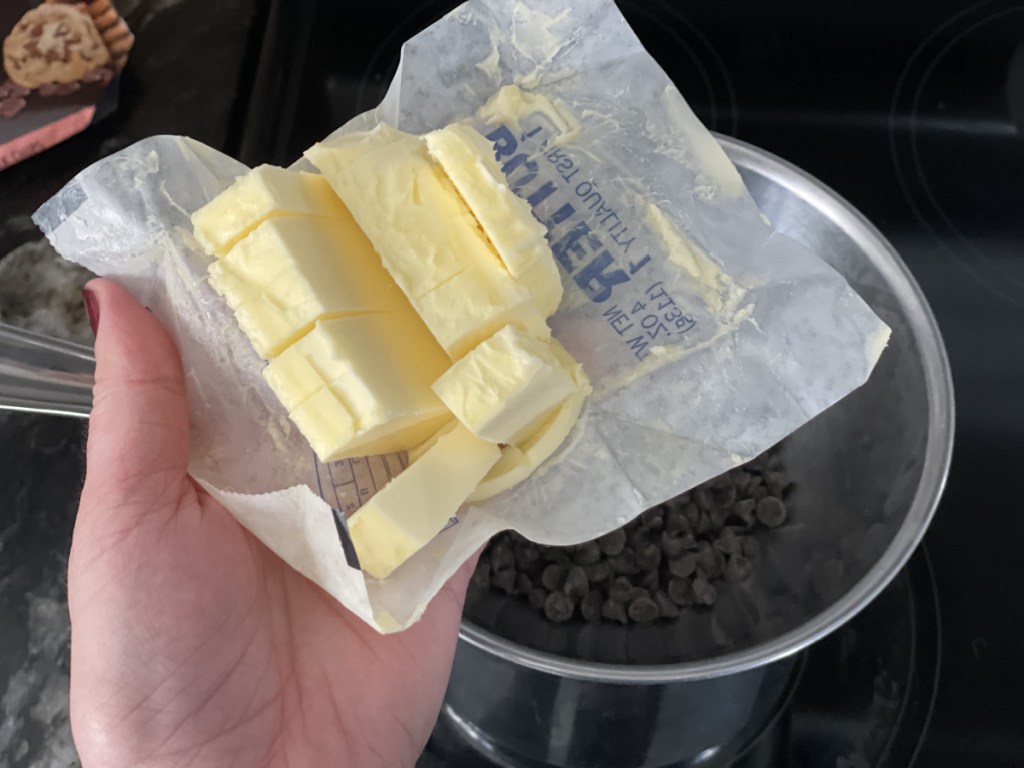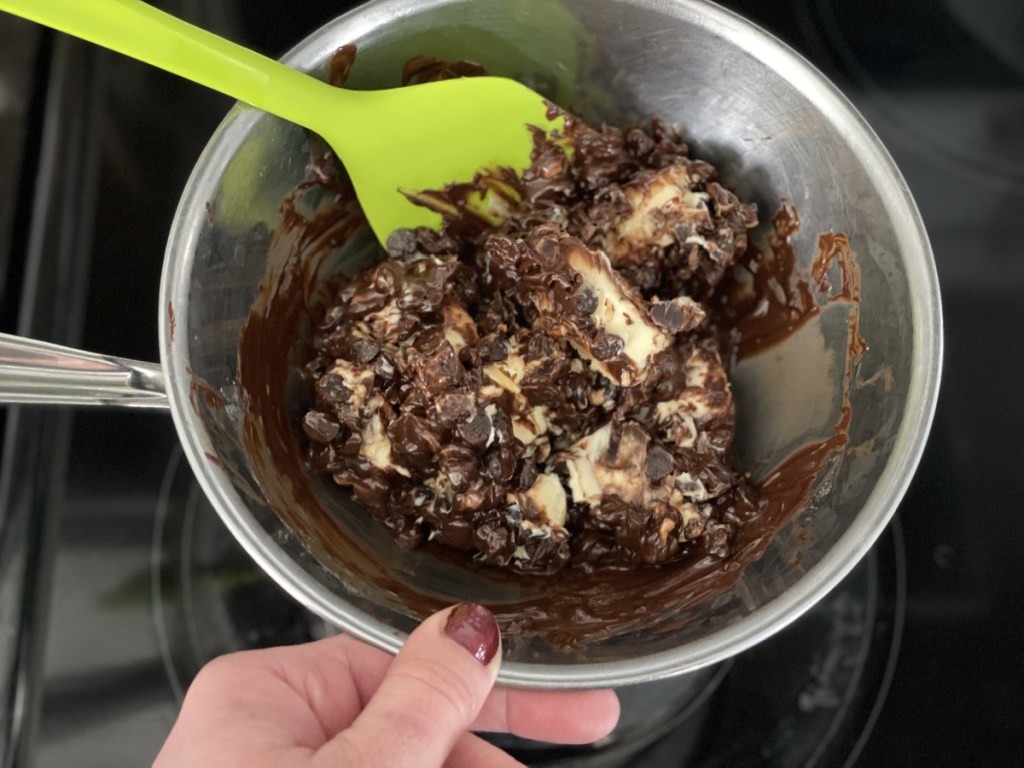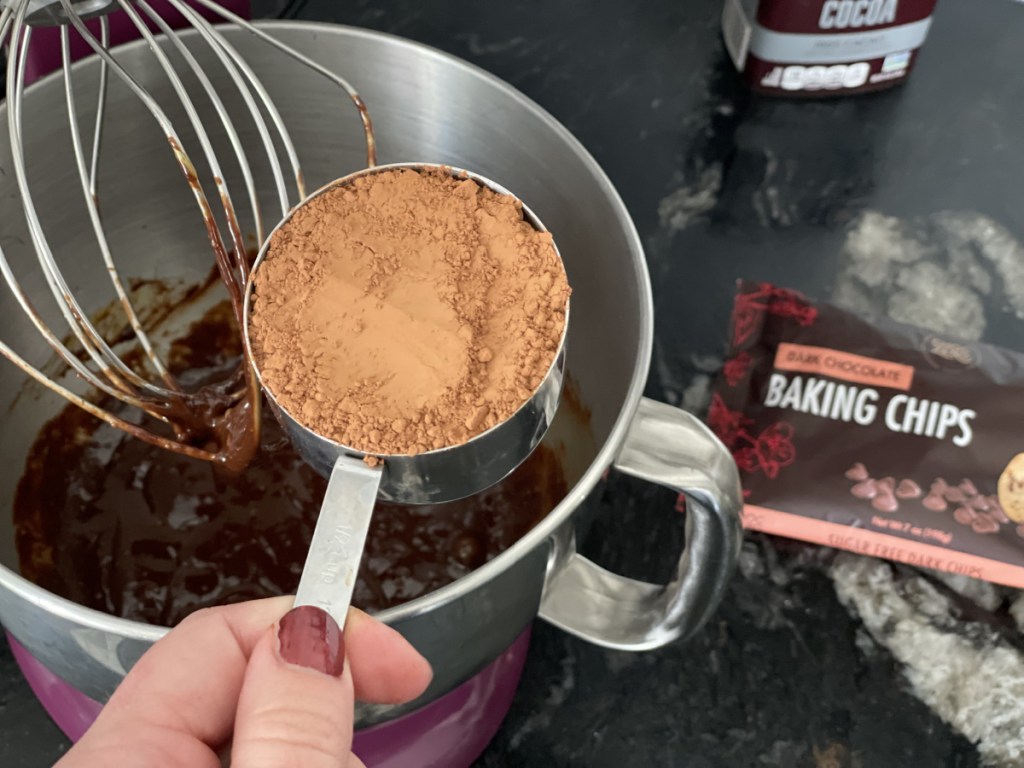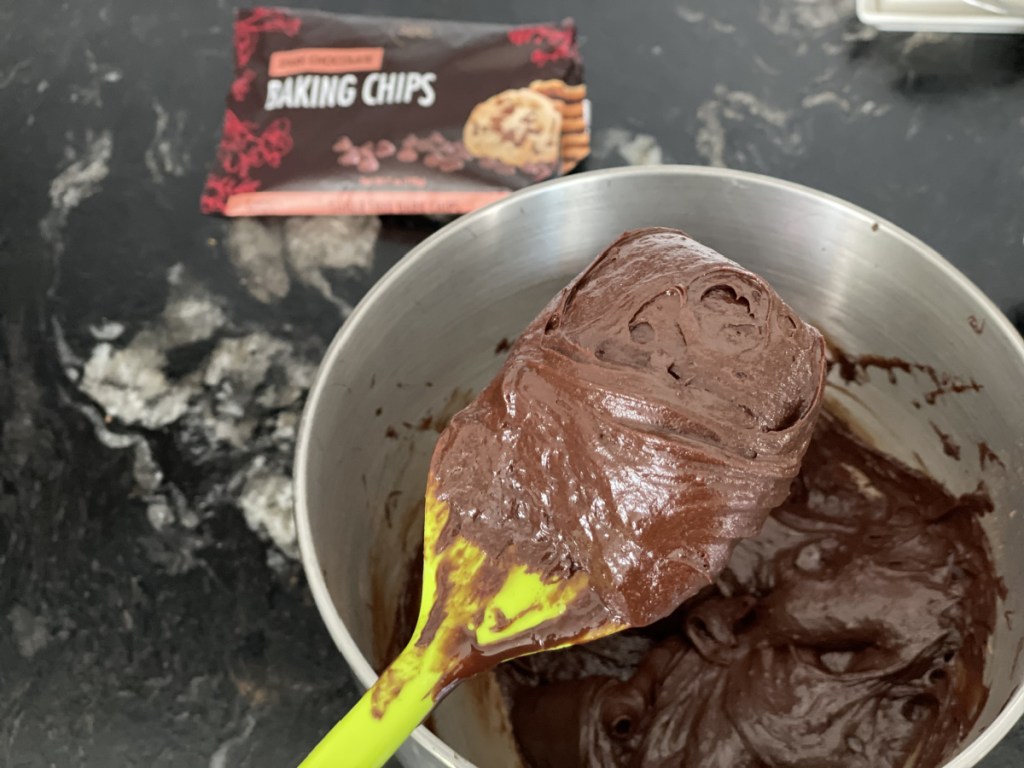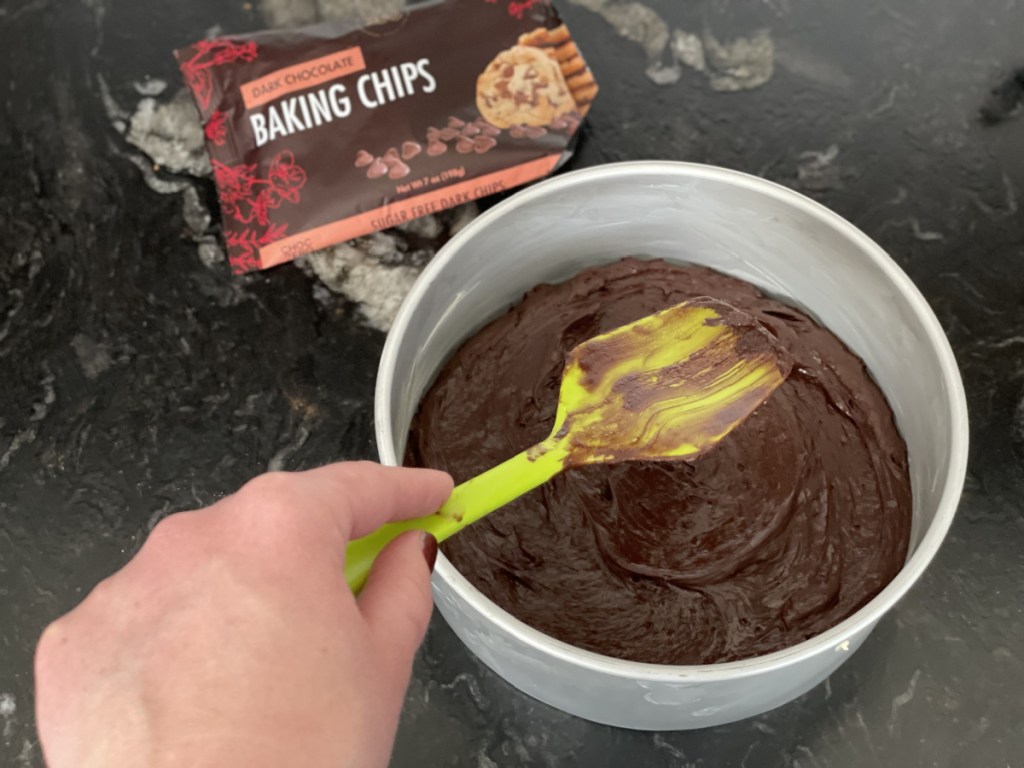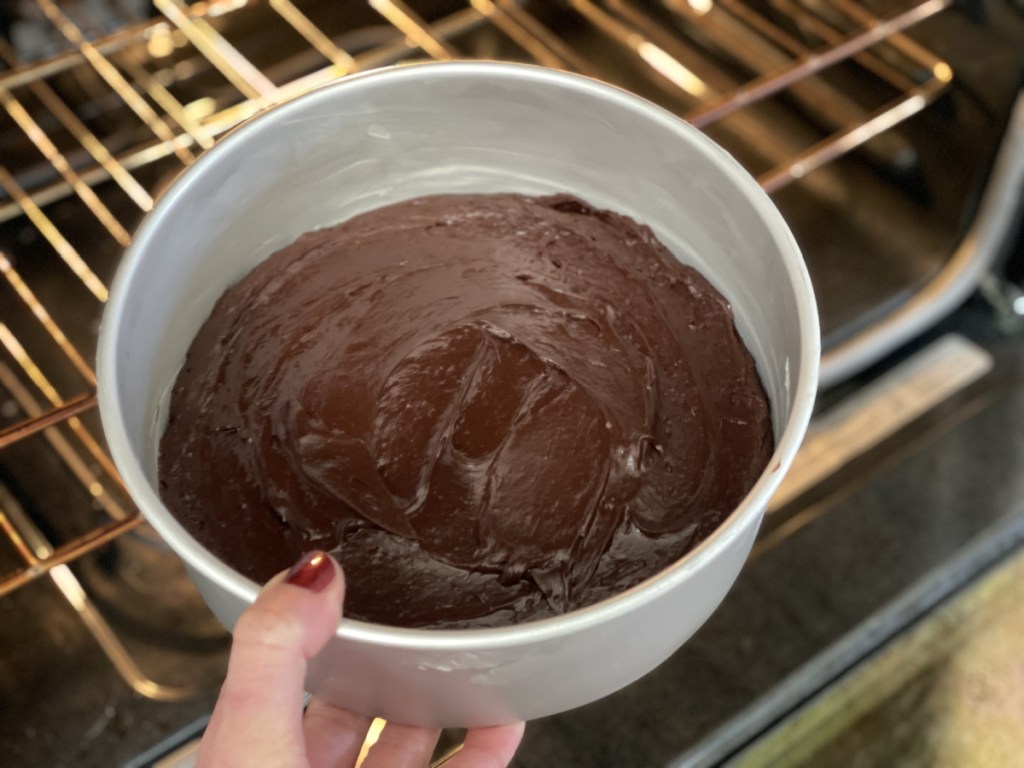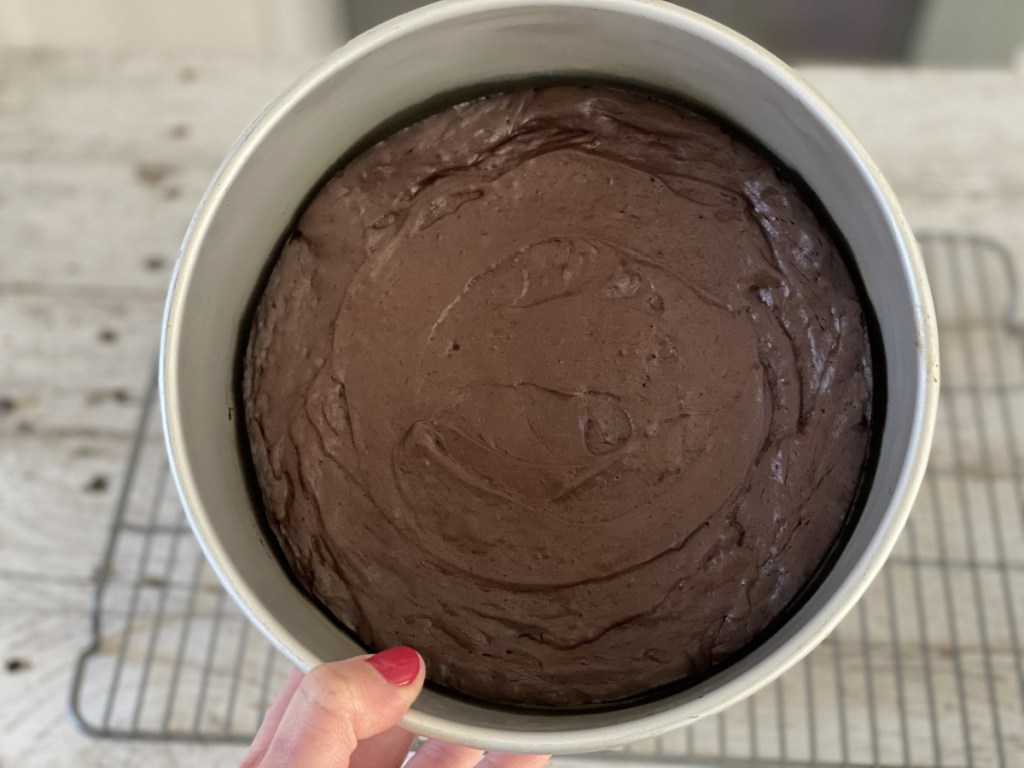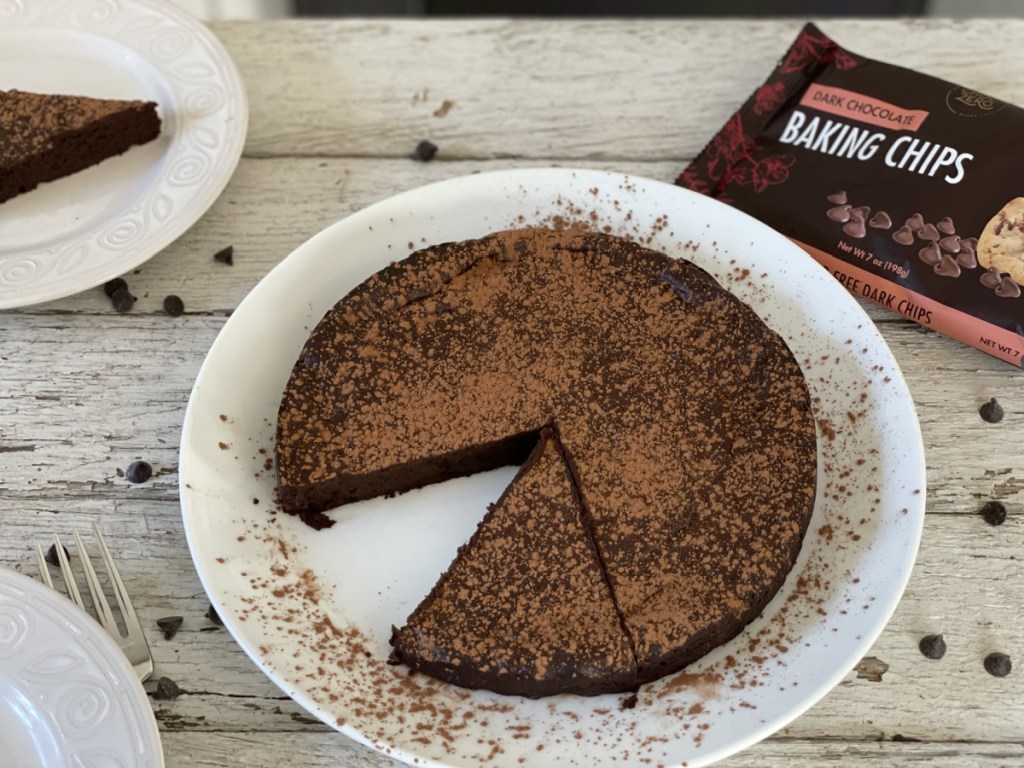 ---
Print
Keto Flourless Chocolate Cake
yield: 8 SERVINGS
prep time: 15 MINUTES
cook time: 18 MINUTES
total time: 33 MINUTES
Simple cake made with ChocZero Dark Chocolate Chips, butter, eggs, and cocoa powder.
Ingredients
Cake:
1/2 cup salted butter (1 stick)
1/3 cup keto confectioners sweetener
1/4 teaspoon salt
2 teaspoon espresso powder
1 teaspoon vanilla extract
3 eggs
1/2 cup cocoa powder
Whipped Cream (optional topping):
1 cup heavy whipping cream
1 tablespoon keto confectioners sweetener
1 teaspoon vanilla extract
Directions
1
To make the flourless chocolate cake: 
Preheat oven to 375 degrees. Butter an 8-inch cake pan, then line the bottom of the pan with parchment paper, and butter the parchment paper. This is important so that the cake doesn't stick.
2
Using a double boiler, melt together the chocolate chips and butter. Stir constantly to prevent burning. You can also do this in a bowl in the microwave - just make sure to do it in 30 second increments, stirring in between until it's all melted.
3
When the chocolate and butter are melted together, pour the mixture into a mixing bowl. Add in the keto confectioners sweetener and mix to combine.
4
Mix in salt, espresso powder, and vanilla extract.
5
Add in the eggs and mix to combine. Then add in the cocoa powder and mix until just combined. The batter will be thick.
6
Spoon the batter into the prepared cake pan. Smooth the top with a spatula.
7
Bake for 15 to 18 minutes. The cake will appear to have a thin crust when it's done. Remove from the oven and let cool for at least 5 minutes. Then run a knife around the edges and invert the cake onto a serving plate. Cut into 8 slices to serve.
*Optional: Sprinkle with cocoa powder or top with homemade keto whipped cream.
8
To make the keto whipped cream: 
Using an electric mixer, beat the heavy whipping cream, keto confectioners sweetener, and vanilla extract on high until peaks form. Top the cake with whipped cream. Enjoy!
Nutrition Information
Yield: 8 slices, Serving Size: 1 slice
Amount Per Serving: 236 Calories | 21.7g Fat | 21.8g Total Carbs | 12.8g Fiber | 6g Sugar Alcohol | 3.5g Protein | 3.1g Net Carbs
---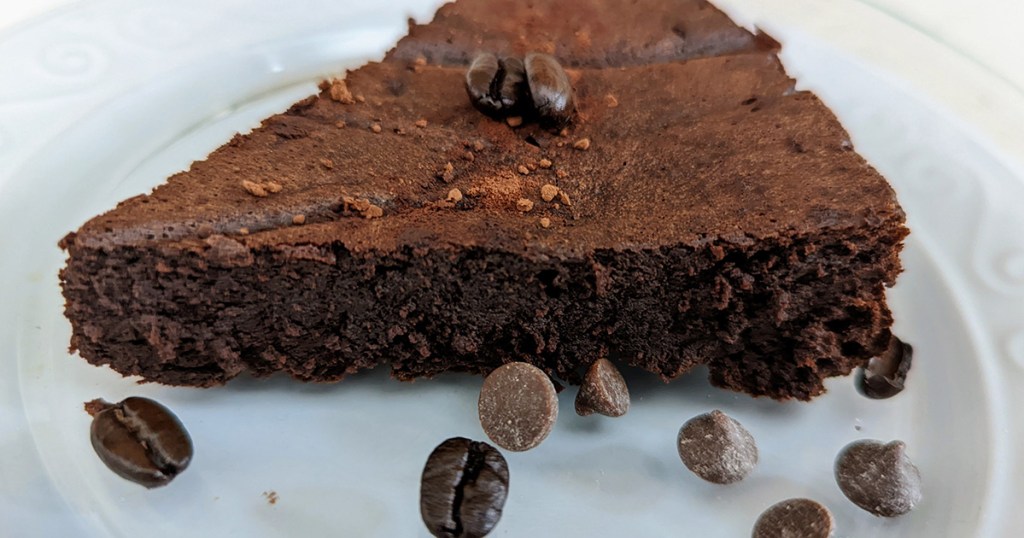 All the chocolatey goodness!
I hope you feel the same way about this cake that I do. 🤤 It's my favorite, and the best part is that it's easy to make. I like to make a keto flourless chocolate cake when I have people over because everyone is always so impressed. I don't tell them it's keto and they never ask!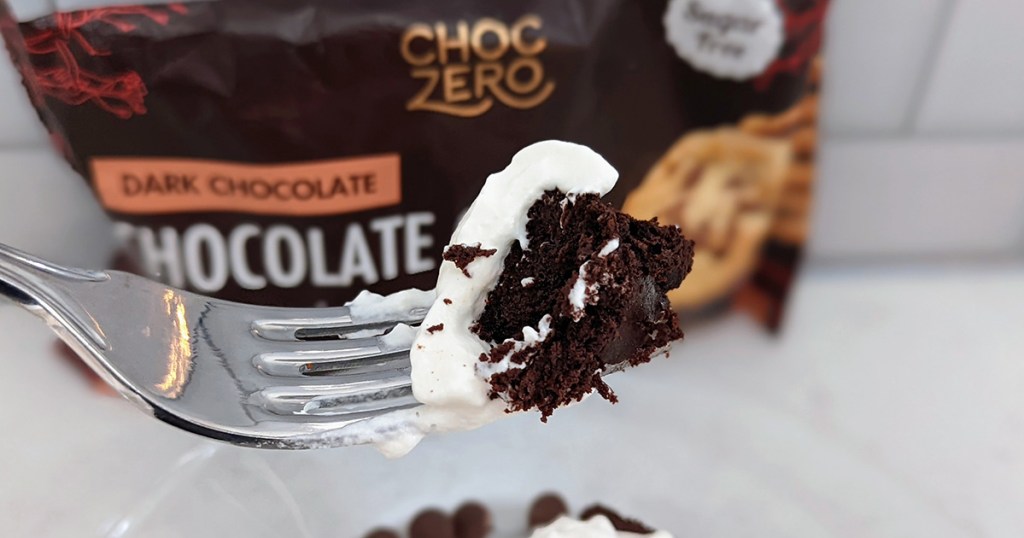 Here's what my Hip sidekick Jen had to say about this keto flourless chocolate cake:
"This recipe is so good! Using ChocZero dark chips gave this flourless cake a rich and decadent flavor. This dark cake is moist and similar to the texture of a brownie. Even if you don't like dark chocolate, try adding some whipping cream, and it's perfect! It's super easy and only takes a few ingredients. Once you are done baking, you only need to wait five minutes to eat – YUM!"
---
Looking for more chocolate recipes? Try our keto chocolate chip cookies!