Keto Whipped Strawberry Milk, Inspired by the Viral TikTok Recipe!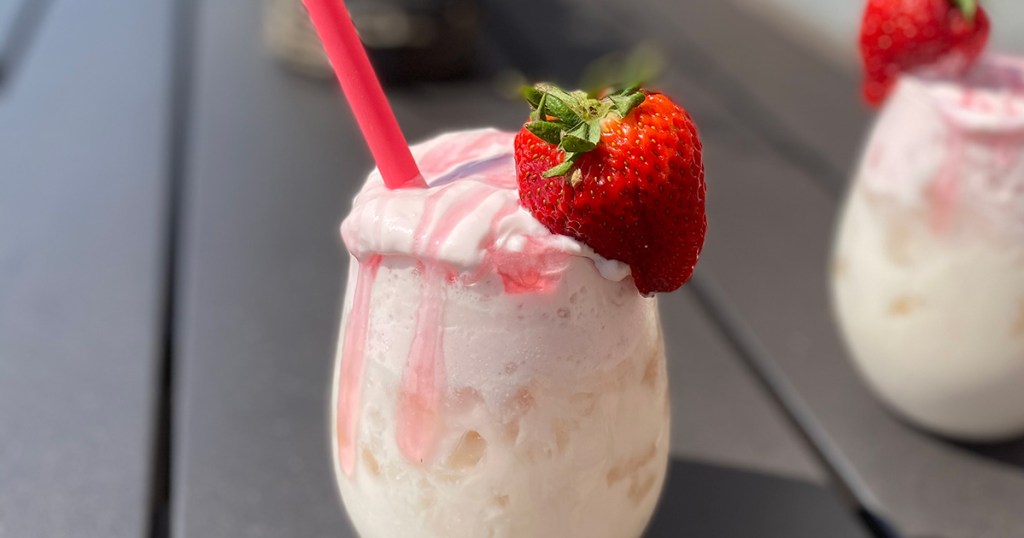 The Viral Whipped Strawberry Milk has gone KETO!
Thanks to the internet, everyone is having fun with all the new drinks that are going viral. First, it was the whipped iced coffee, now everyone is talking about the whipped strawberry milk. Don't worry, we have you low carb covered with our keto whipped strawberry milk that's just as good as the original!
This drink is super creamy, and packed with strawberry flavors (without the added sugar!) thanks to this ChocZero sugar free strawberry syrup. Everyone in the family will want a glass!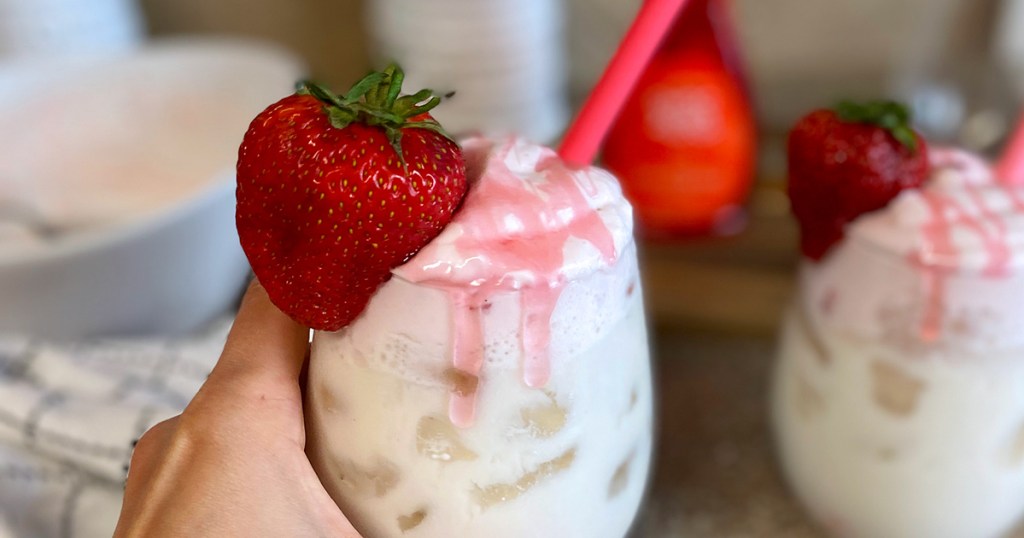 Hip Recipe Tips:
Do yourself a favor and grab a bottle of ChocZero sugar-free strawberry syrup. It's perfect for adding the bright fruity flavor without a heavy dosage of sucralose, typically found in other syrups. I guarantee you'll find uses for it all summer long!
For a stronger strawberry taste, you could add in 1 tablespoon of sugar-free strawberry jello, but keep in mind that most sugar-free gelatin use sweeteners that are considered dirty keto.
Want to take this drink over the top and make it extra pretty? Dip your glass rim into a dish of the strawberry syrup and then into some Swerve granular

for a sweet dusting around the edge.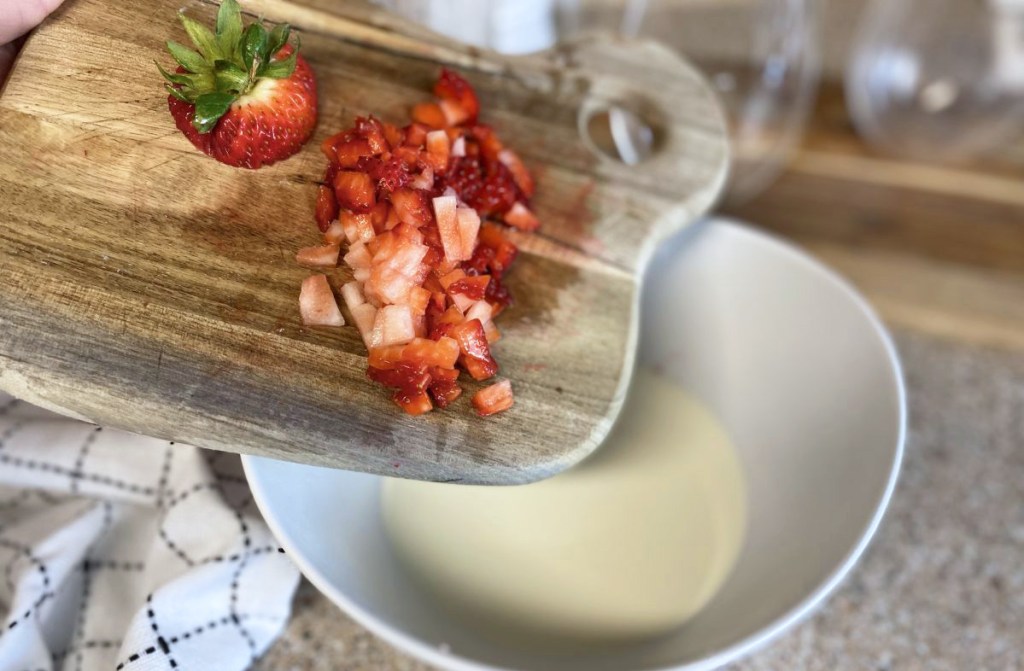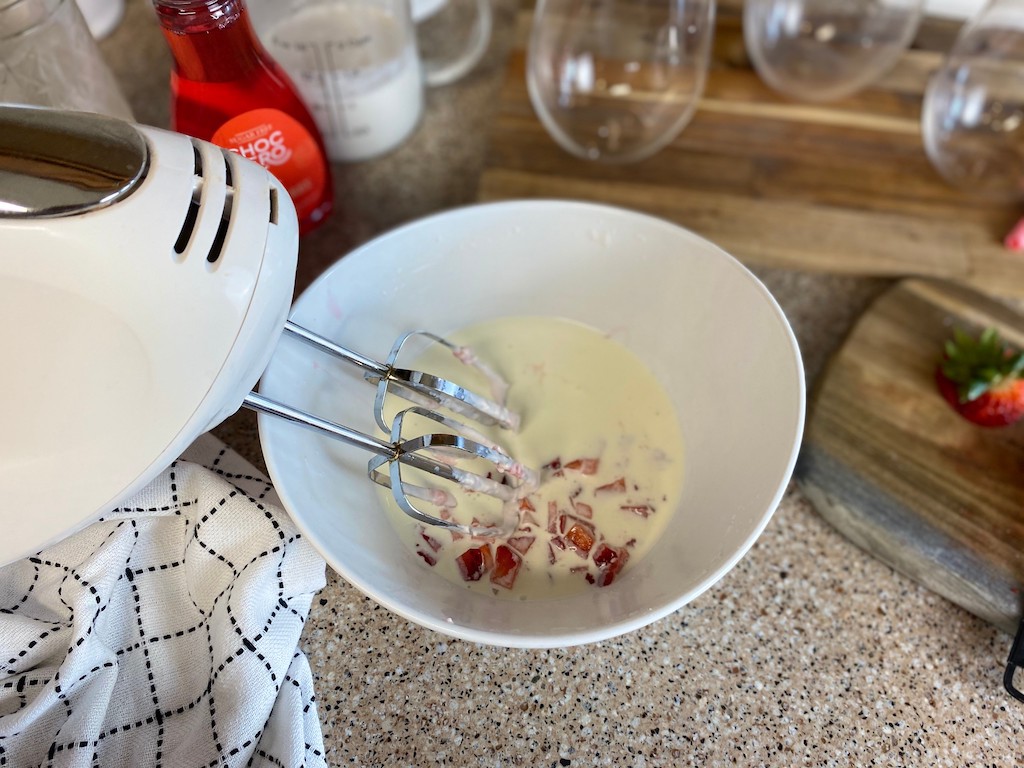 ---
Print
Keto Whipped Strawberry Milk
yield: 2 SERVINGS
prep time: 5 MINUTES
total time: 5 MINUTES
Cool and refreshing iced almond milk with a hefty dosage of strawberry whipped cream makes for a delicious and fruity drink!
Ingredients
1/2 cup heavy whipping cream
1 cup unsweetened almond milk (or milk of your choice)
1 large strawberry, chopped
2 teaspoons Swerve granular
Ice
Extra strawberries and strawberry syrup, optional garnish
Directions
1
In a medium-size bowl, add in heavy cream, strawberry syrup, chopped strawberries, and Swerve granular. Using a hand mixer, whip ingredients to a whipped peak. This will take about 2 minutes.
2
Add in ice, and your favorite unsweetened almond milk to a glass, filling about halfway. Top with a large dollop of strawberry whipped cream, and drizzle extra strawberry syrup over top for a boost of fruity flavor. If desired, add a strawberry for garnish and enjoy!
Nutrition Information
Yield: 2, Serving Size: 1 cup
Amount Per Serving: 267 Calories | 22g Fat | 24g Total Carbs | 17g Fiber | 3g Sugar Alcohol | 5g Protein | 4g Net Carbs
---
Don't be alarmed by the high total carb count!
Fiber and monk fruit (the main ingredients in the ChocZero strawberry syrup) do not affect blood sugar in the same way that regular carbs do, so we subtracted them from the total carb count. You'll see that the net carbs are much lower once you remove the fiber and sugar alcohols.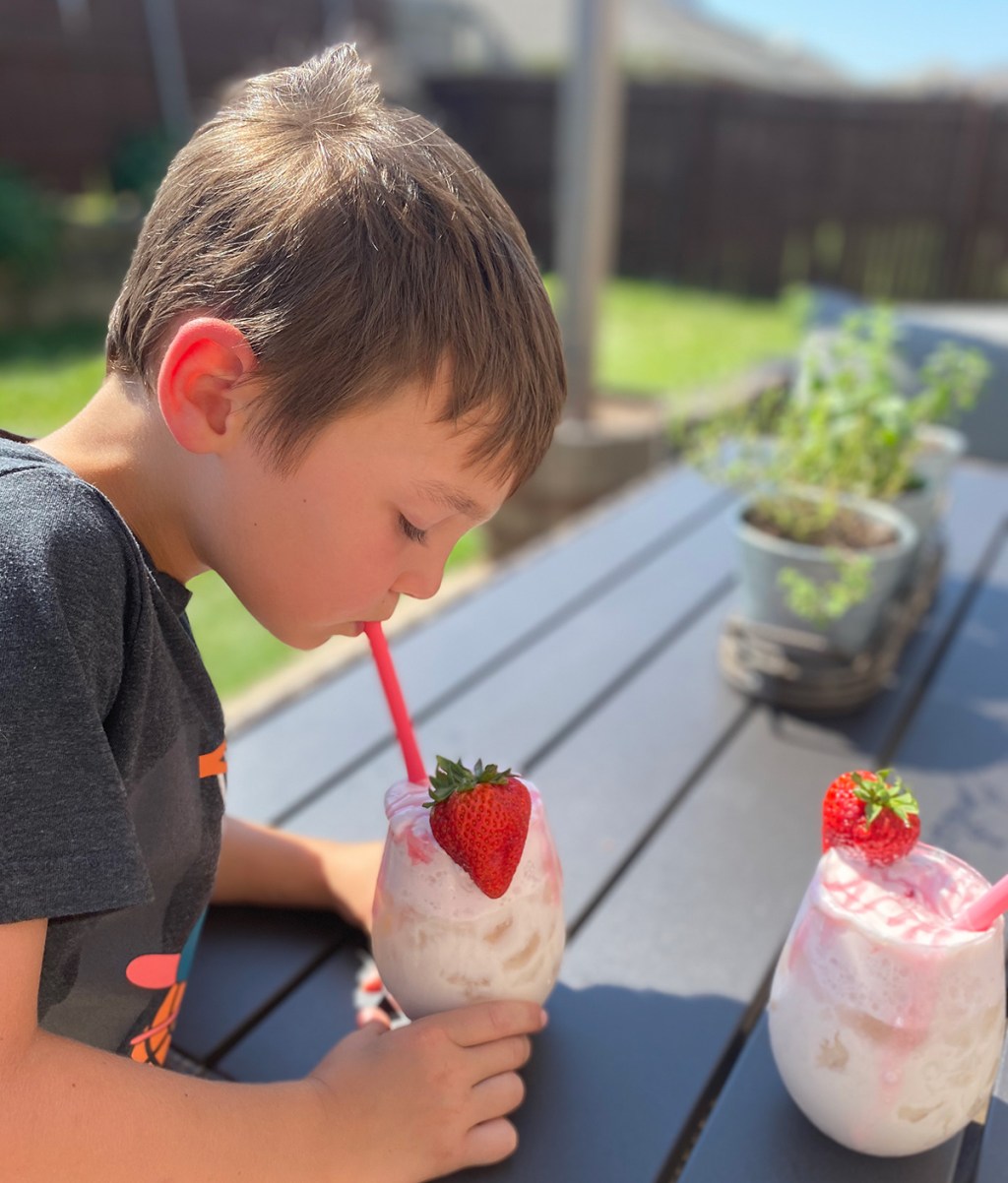 The best part? It's kid-approved!
I love it when my boys enjoy my keto creations, and this keto whipped strawberry drink will for sure be a frequent future request.
Who could resist the sweet fruity flavors, especially on a beautiful sunny day!? Cheers!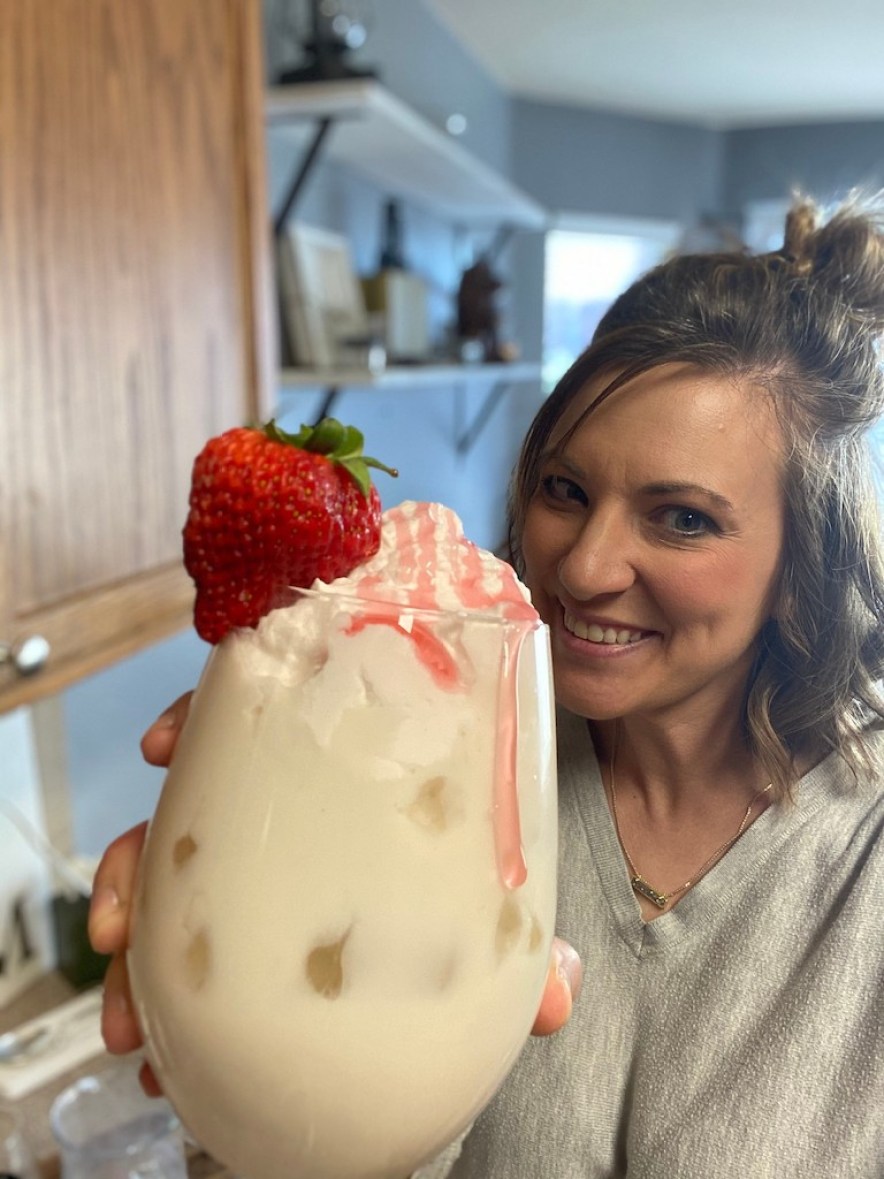 ---
Try this keto lemonade for another great summer drink!