Craving that Crunch? Try Whisps Cheese Crisps (+ Score Huge Bags for ONLY $6.79 at Costco!)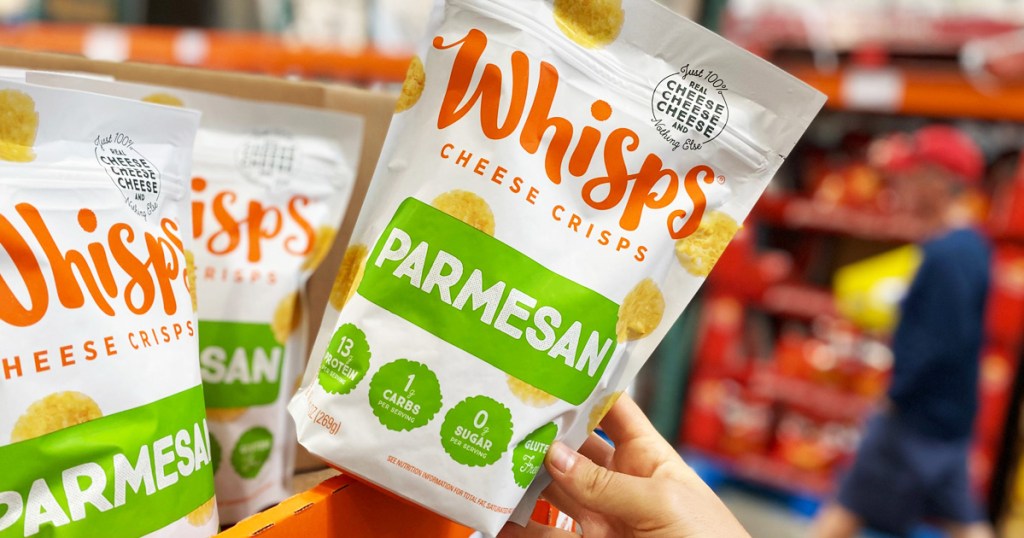 Looking for a keto-friendly snack with a crunch?!
If you're looking for an airy, crispy, crunchy, and tasty keto snack then say hello to one-ingredient Whisps Cheese Crisps! Not only are they an excellent source of calcium and protein, but these Parmesan cheese crisps are made solely from one ingredient: 100% Parmesan cheese!
You can enjoy these crisps in a salad, as a dipper, or by the handful straight out of the bag, just like we do!
---
Save BIG on Whisps cheese crisps at Costco!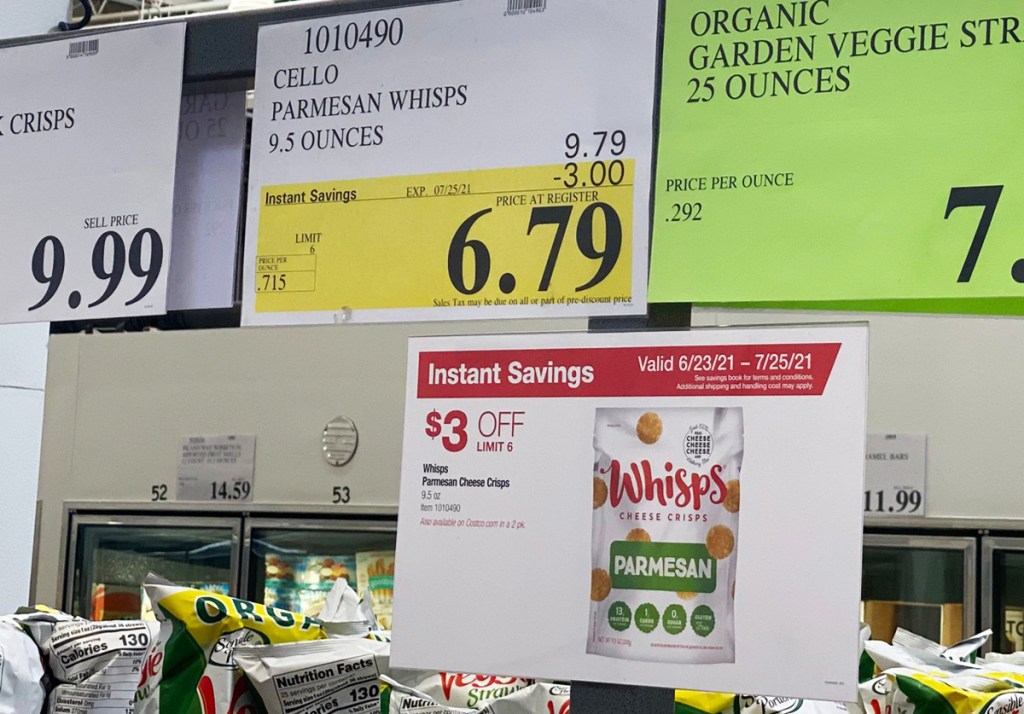 Through July 25th, score a BIG 9.5oz bag of these Whisps Parmesan Cheese Crisps at Costco for just $6.79 after the instant $3 off member savings! That's an awesome price for such a large bag! Please note that this deal is available in-club only and not online.
Whisps Parmesan Cheese Crisps 9.5oz bag $9.79
Score $3 off in Instant Savings
Final cost ONLY $6.79!

*Available in-stores only.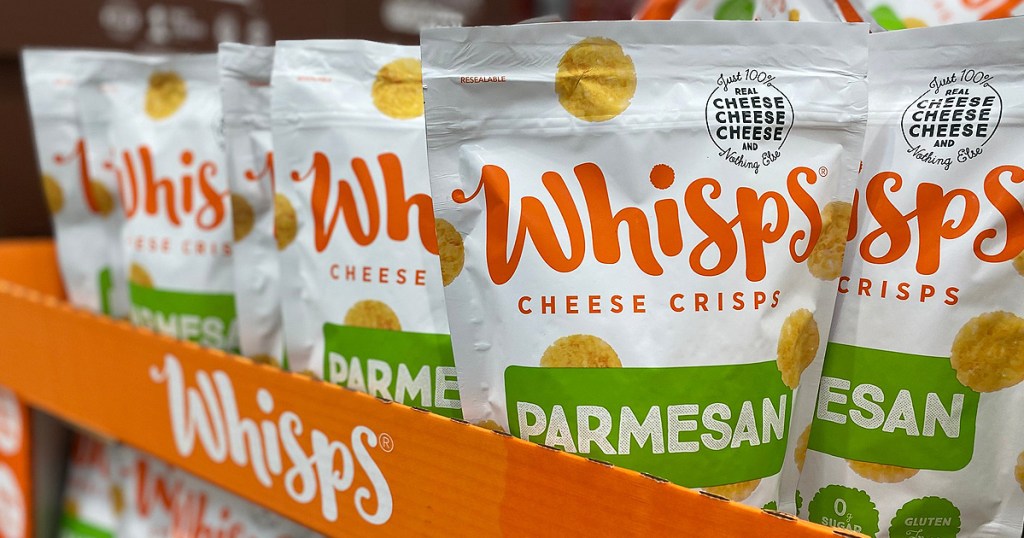 Or you can head over to Costco.com where they have a 2-pack of the Whisps Parmesan Cheese Crisps 9.5oz. bags for $19.99, making each bag only $10!
---
Not a Costco member? Through June 30th, head on over here where you can score a $10 or $20 Costco Shop Card when you sign up for a Costco Membership! Your Costco Shop Card can be used at any Costco warehouse, gas station, and online at Costco.com. Costco rarely offers anything extra with their membership so this is a great deal!
---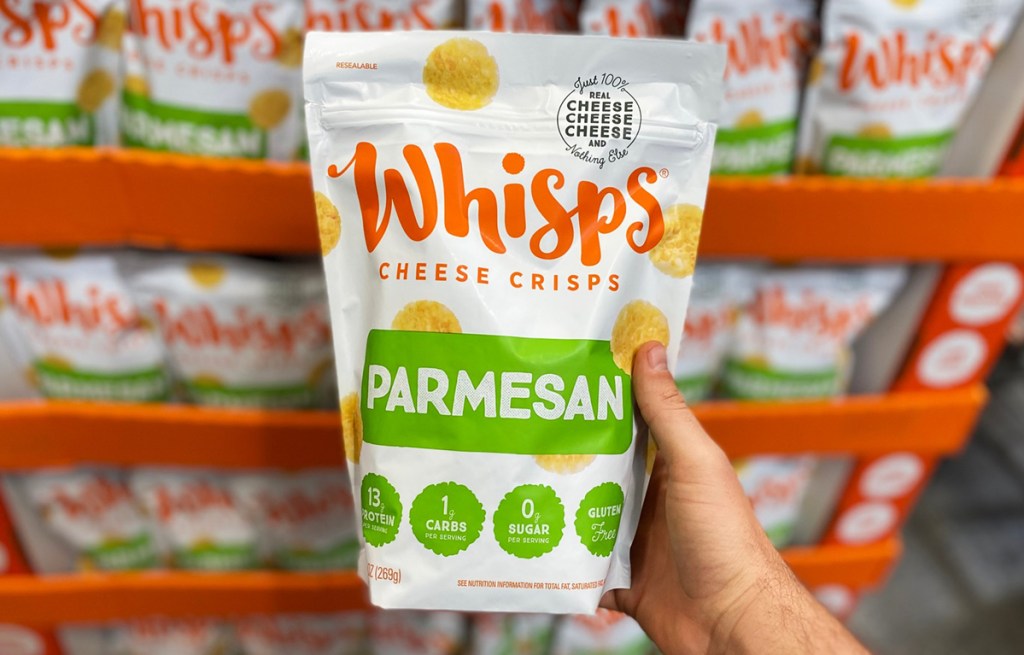 These keto cheese crisps are also available on Amazon or at your local grocery store, but Costco definitely offers the best bang for your buck! Keep in mind, though, that Amazon does offer lots of other varieties including Cheddar, Asiago and Pepper Jack, and more.
Whisps Nutrition Info (Parmesan)
Serving Size: 23 Crisps | 150 Calories | 10g Fat | 1g Total Carbs | 0g Fiber | 0g Sugar | 13g Protein | 1g Net Carbs
---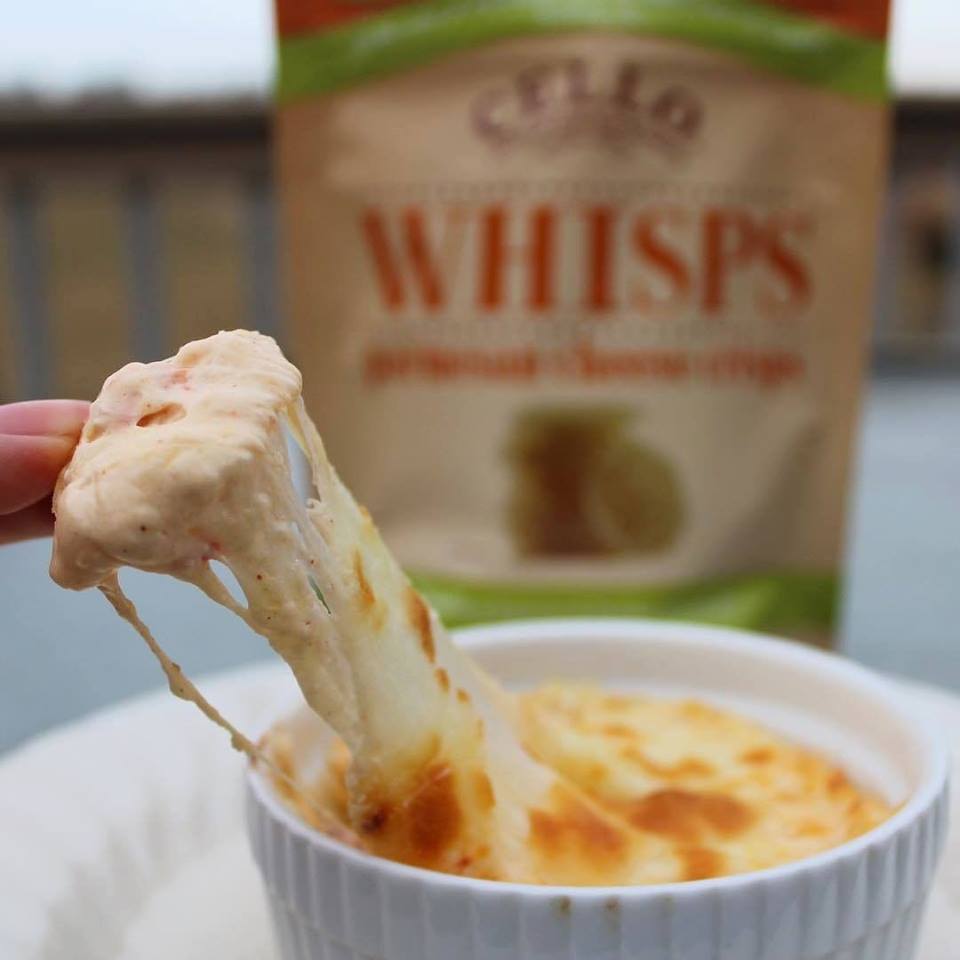 Here's why we love Whisps…
"Whisps are one of my favorite go-to keto snacks! Sometimes I'll grab a handful on the way out the door for a quick snack on the go!" – Collin
---
"I like Whisps because they are crunchy and a lot of keto stuff is not. They're a great replacement for croutons or to use with a dip!" – Angela

---
"Guilt-free! Easy and durable. I put chicken salad on them and they are a perfect size. I also dip them in artichoke dip and crumble them on salads. Yum!" – Michelle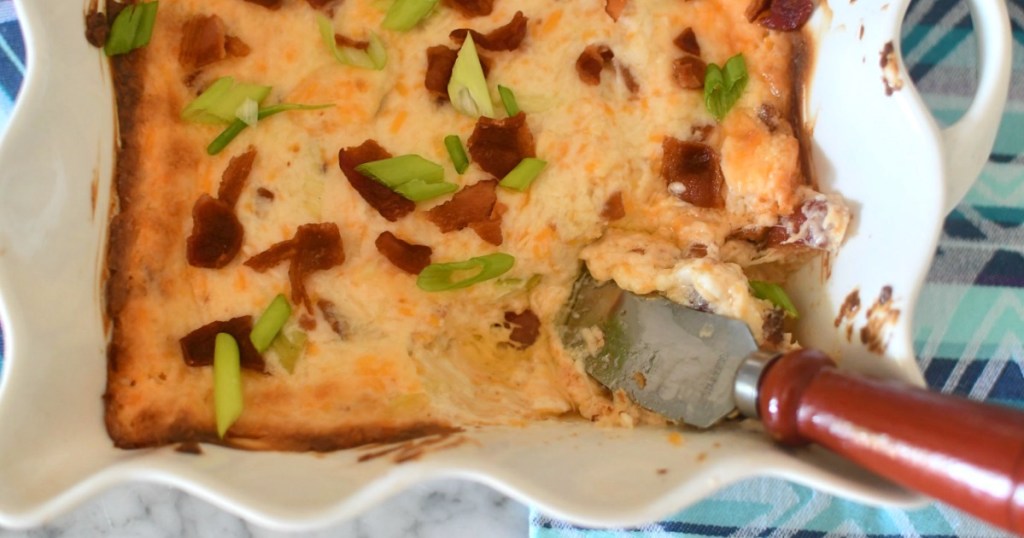 Want a yummy keto-friendly dip for your Whisps? We've got ya covered!
---