Easy Keto Hummus (Using Lupini Beans)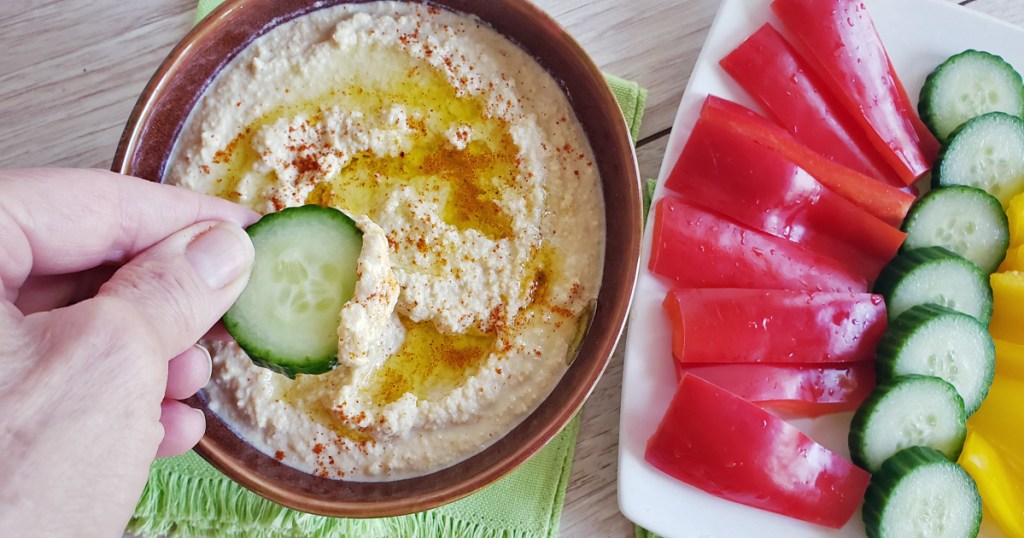 Love hummus, but hate all the carbs?
If you've been missing hummus since you've been living the keto life, then I've got just the recipe for you! I've whipped up a super easy recipe for a low-carb hummus made from Lupini beans that tastes even better than your favorite carb-heavy version.
This keto appetizer will surely have your friends heading back for seconds!
Lupini what?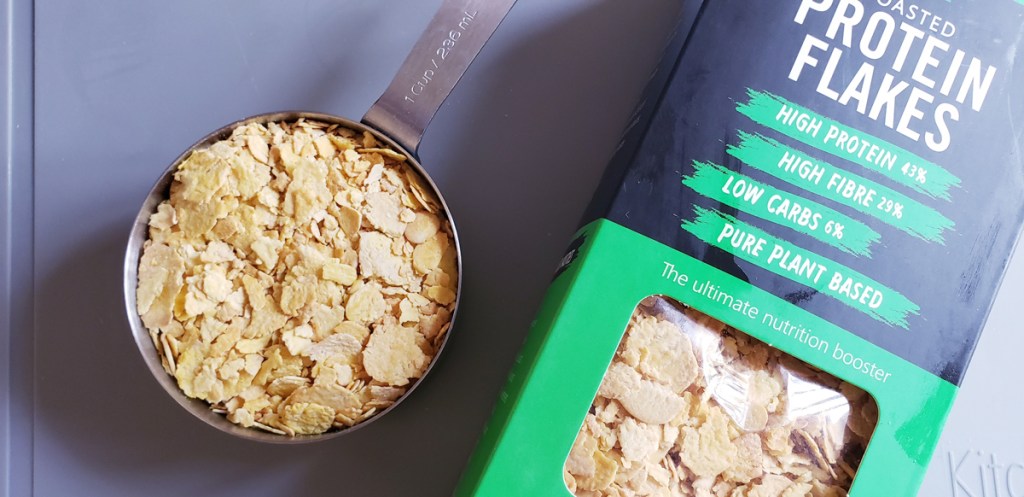 Lupini beans, also called lupins, step in for carb-laden chickpeas (aka garbanzo beans) in this oh-so keto-friendly recipe. All the other Mediterranean ingredients remain the same: lemon, garlic, cumin, olive oil, and tahini (sesame seed butter).
Lupini beans are high in fiber (29%) and protein (43%) with very few carbs.
People in the Mediterranean, the Middle East, and Nothern Africa have been enjoying Lupini beans for over 4,000 years. I bet that Cleopatra and Julius Caesar likely even snacked on them!😉 This ancient legume is already making a big splash in the keto-verse, so you can expect to hear more about it in the future.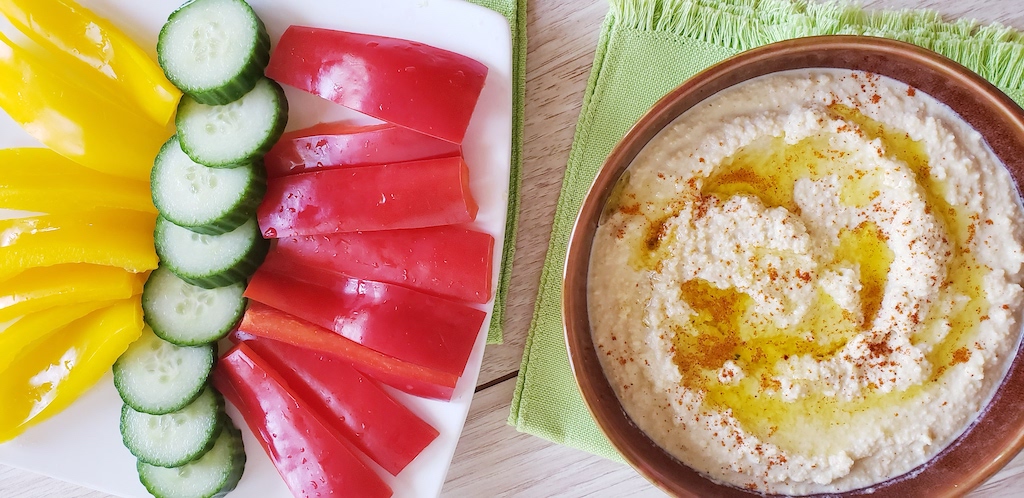 Tips for making the best keto hummus:
I learned one of my best kitchen tips from
, a culinary consultant and chef in San Mateo, CA. If you soak minced garlic in a bit of lemon juice it will take out that hot, pungent bite that's in raw garlic to create milder, aromatic garlic. I used this technique in this hummus recipe so you can give it a try and see the difference it makes.
Expect the lupini bean flakes to make a huge amount of foam when you put them in boiling water, so use a pot bigger than what you would ordinarily use.
Here are some super easy low-carb dippers you can enjoy with your keto lupini bean hummus: celery sticks, cucumbers, cauliflower, pork rinds, jicama, mini bell peppers, cheese crisps, broccoli, keto crackers, radish slices, and zucchini.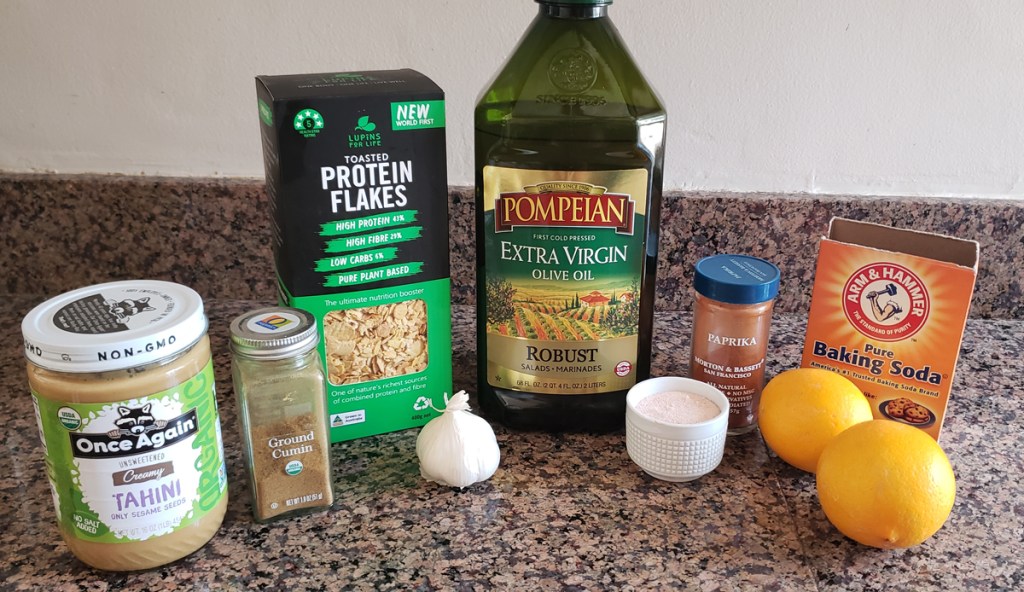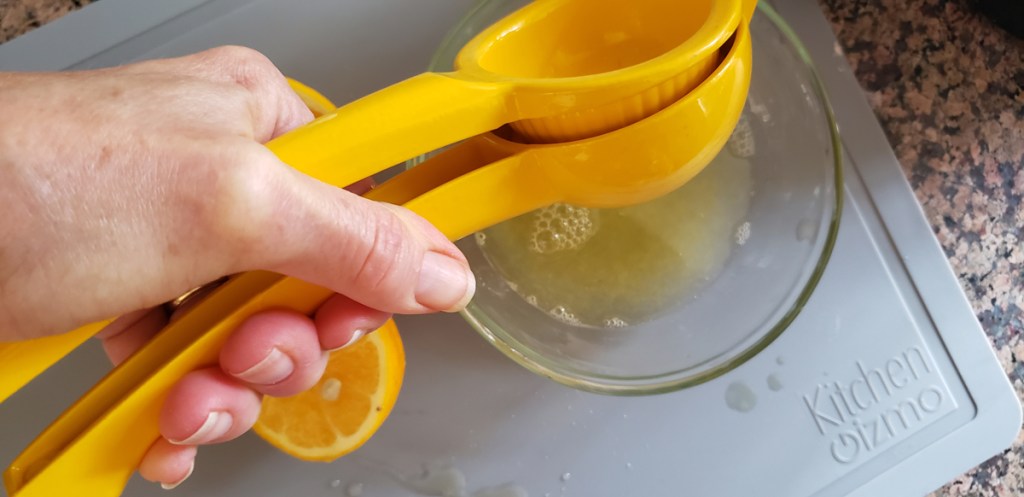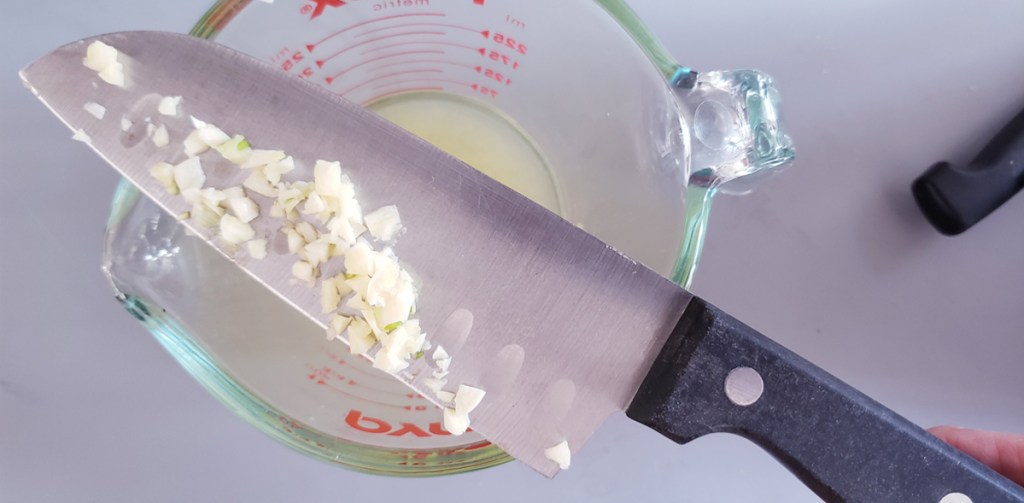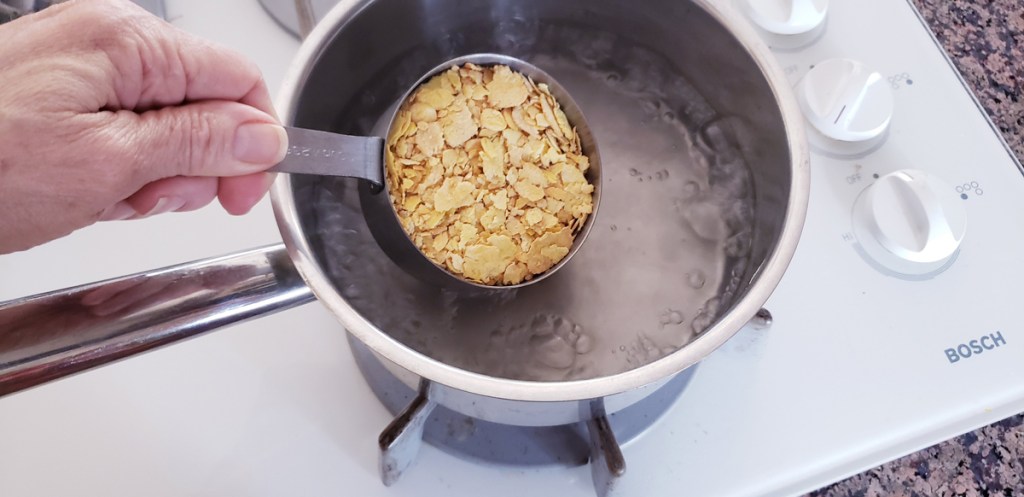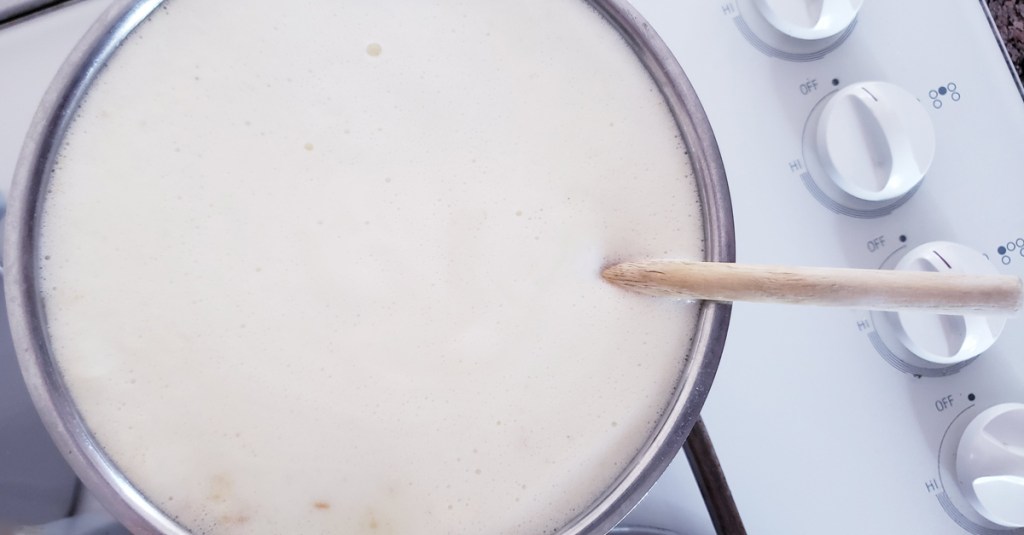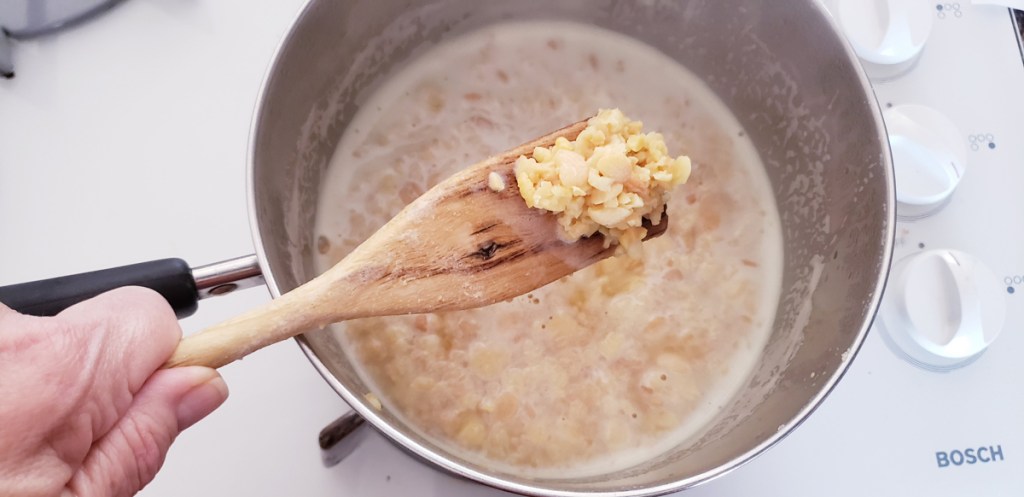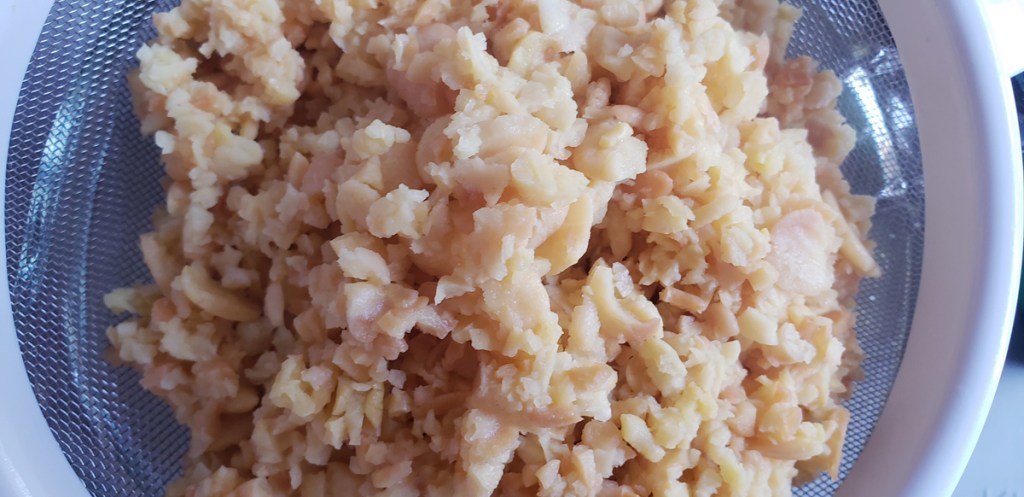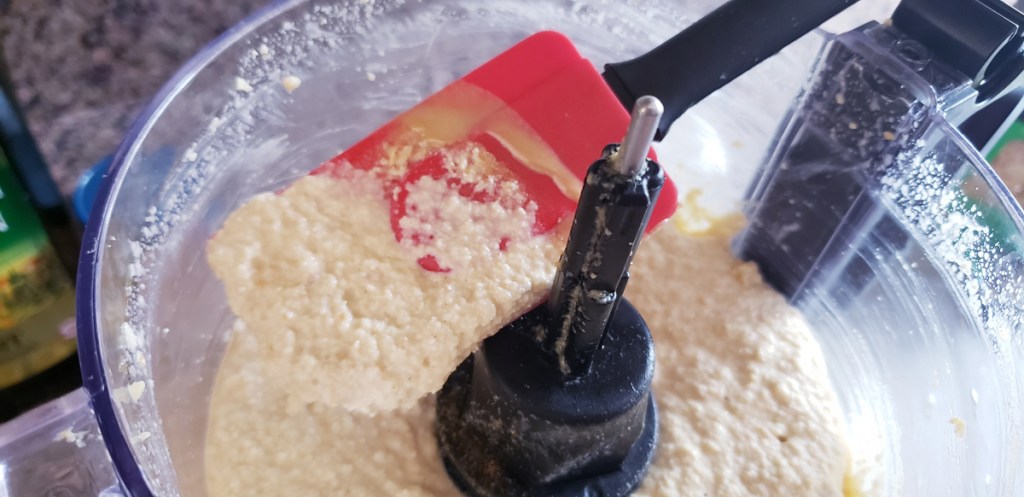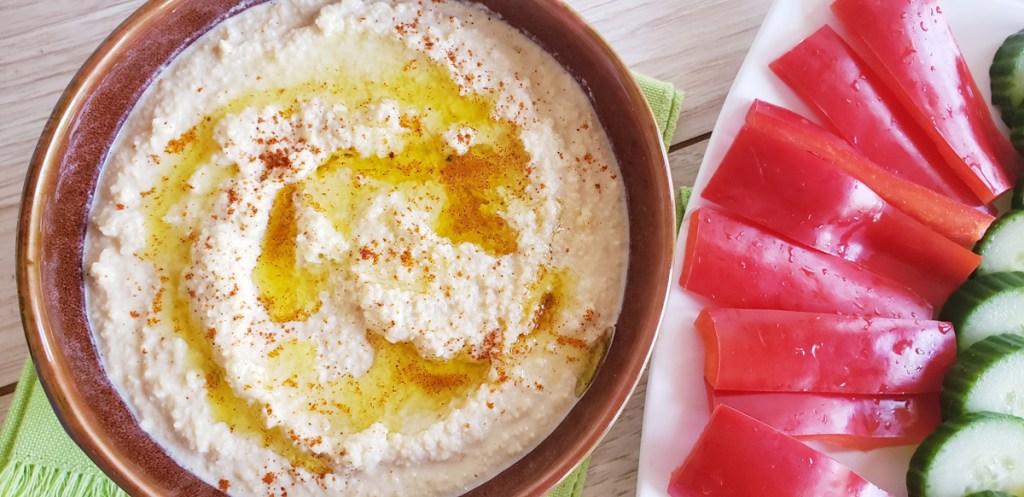 ---
yield: 8 SERVINGS
prep time: 10 MINUTES
cook time: 4 MINUTES
total time: 14 MINUTES
Lupini beans step in for chickpeas in this creamy keto hummus dip recipe.
Ingredients
1/4 cup lemon juice, 1 1/2 to 2 lemons
1 large garlic clove, minced
1/2 teaspoon salt
1/2 teaspoon baking soda
2 tablespoons olive oil, divided
1/2 teaspoon cumin
2 tablespoons cold water
Pinch of paprika
Directions
1
Pour lemon juice into a small bowl and add minced garlic and salt. Set aside for 5 to 10 minutes to mellow the garlic.
2
In a large pot, bring 3 cups water to a boil and add baking soda.
3
Add Lupini bean flakes to the boiling water and immediately reduce heat to medium-low. The flakes will create a great deal of foam. Simmer and stir for 3 to 4 minutes.
4
Drain bean flakes into a fine-mesh strainer and pour into the bowl of a food processor or high-powered blender.
5
Add lemon juice/garlic mixture, tahini, 1 tablespoon plus 2 teaspoons olive oil (reserve 1/2 teaspoon for drizzling), cumin, and water and process on high for about 2 to 3 minutes. *Note: This Lupini bean hummus will not be as creamy as traditional hummus.
6
Add cold water, blend, and check the consistency.  If you want it a bit thinner, add more cold water little by little.
7
Drizzle with the remaining 1 teaspoon olive oil and sprinkle with paprika. Serve with freshly cut vegetables for dipping.
Nutrition Information
Yield: 8 servings (about 1 1/4 cups), Serving Size: 2 1/2 tablespoons
Amount Per Serving: 141 Calories | 9.7g Fat | 8.8g Total Carbs | 6.6g Fiber | 0g Sugar | 0g Sugar Alcohol | 7.8g Protein | 2.2g Net Carbs
---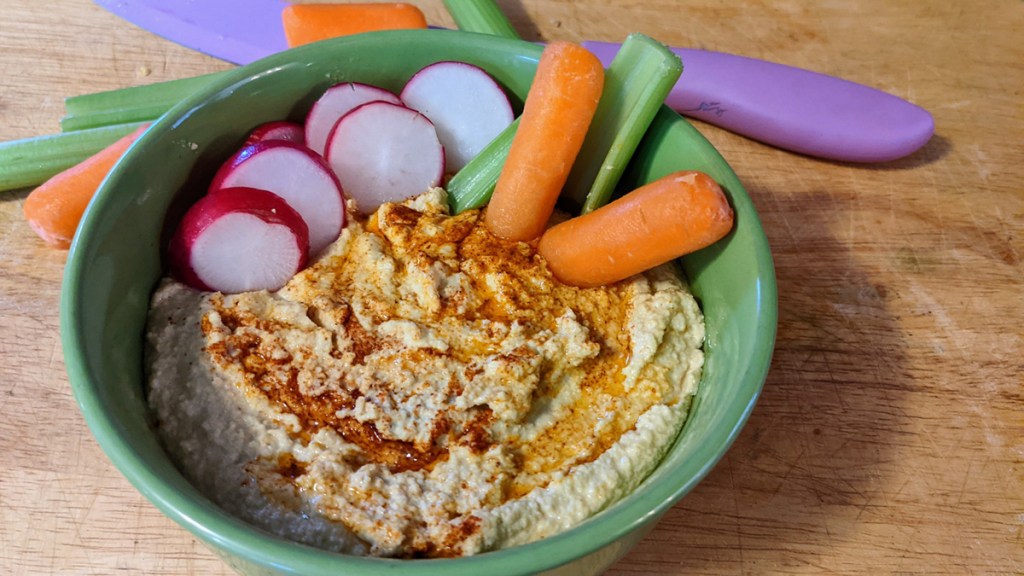 Cut up some dip-worthy veggies and dive right in!

You can whip this up and have it on the table in about 10 minutes. Ten minutes more to cut up the veggies. Done!
I served this hummus last weekend, and my keto friends were thrilled to have hummus that they could enjoy again. Make a batch and let me know what ya think!
My Hip sidekick Jen gave this recipe a try and here's what she thought:
"I've been missing hummus while living the keto life. This recipe is genius! It is "spot on" for taste and texture! There is NOTHING in the finished product to make you think there are no garbanzo beans in it. This hummus has the perfect slightly grainy soft texture you get with non-keto hummus. It pairs well with cut-up veggies and pork rinds. My whole family loved it!"

---
Have you tried our easy keto cheese waffle snacks?