The Best Keto Guacamole Recipe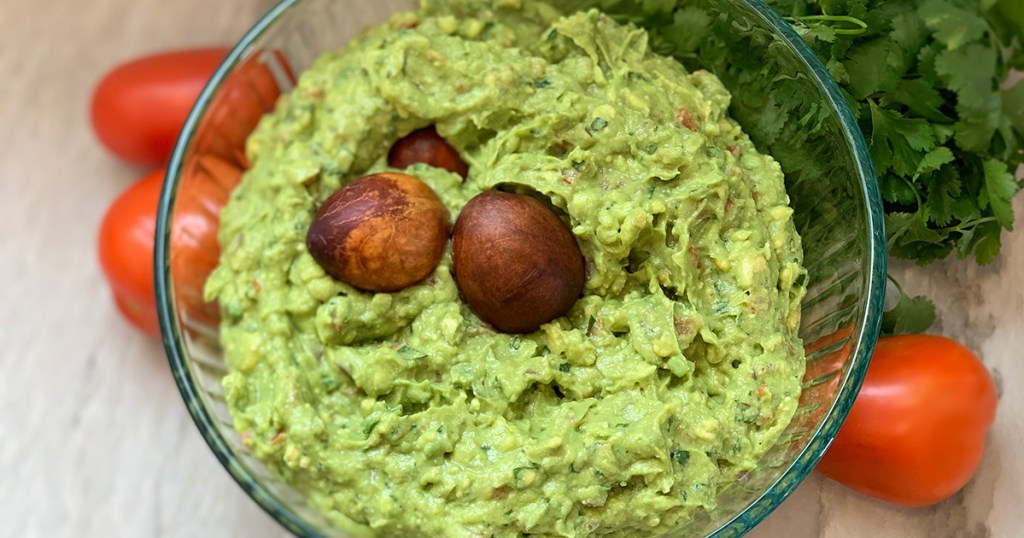 Who doesn't love the mixture of avocado, spices, & lime?!
It's freakin' delicious! I put this keto guacamole on grilled chicken, burgers, taco salad… and even eggs! This recipe includes all the guac must-haves and produces the BEST green mush you'll ever munch!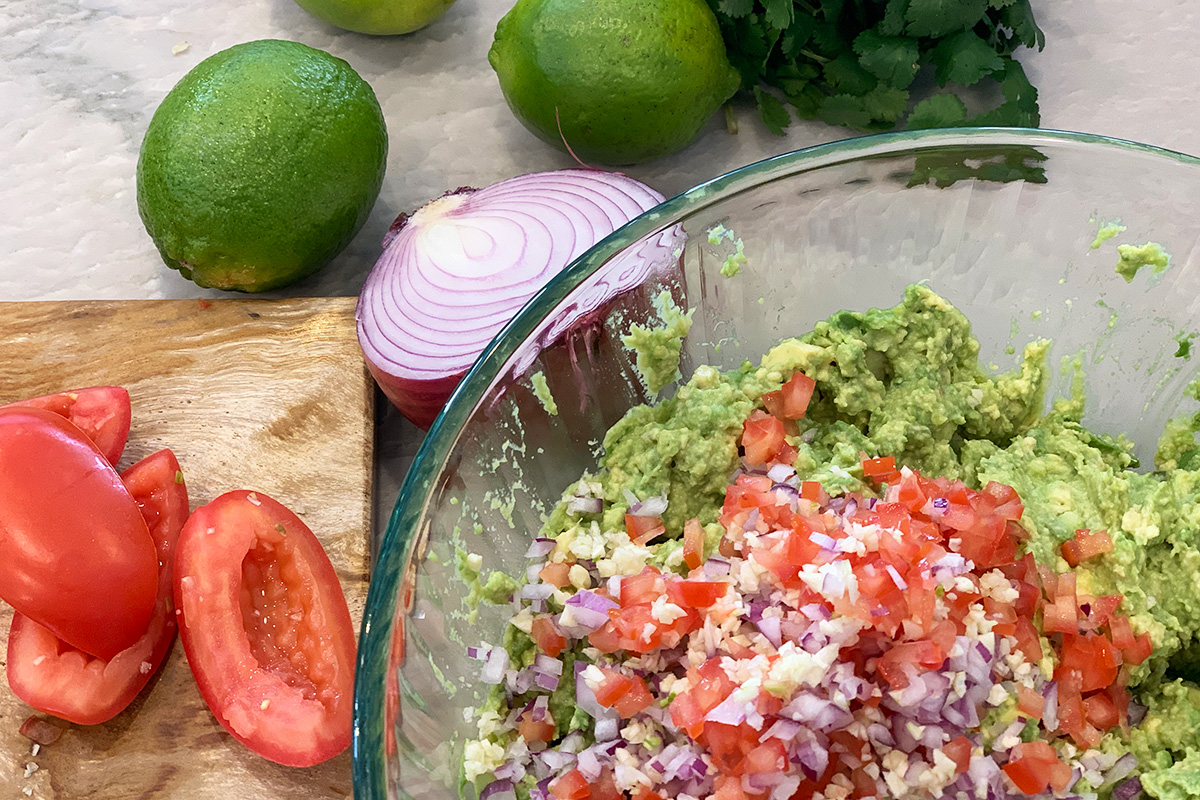 And they said you couldn't eat fruit on keto.
Did you know that this glorious and creamy delight is actually a fruit? Yep! Avocado is a low-carb legend with 15 marvelous grams of fat and only 2 grams of net carbs per (100g) serving. Meet your new BFFF. (Best Fruit Friend Forever)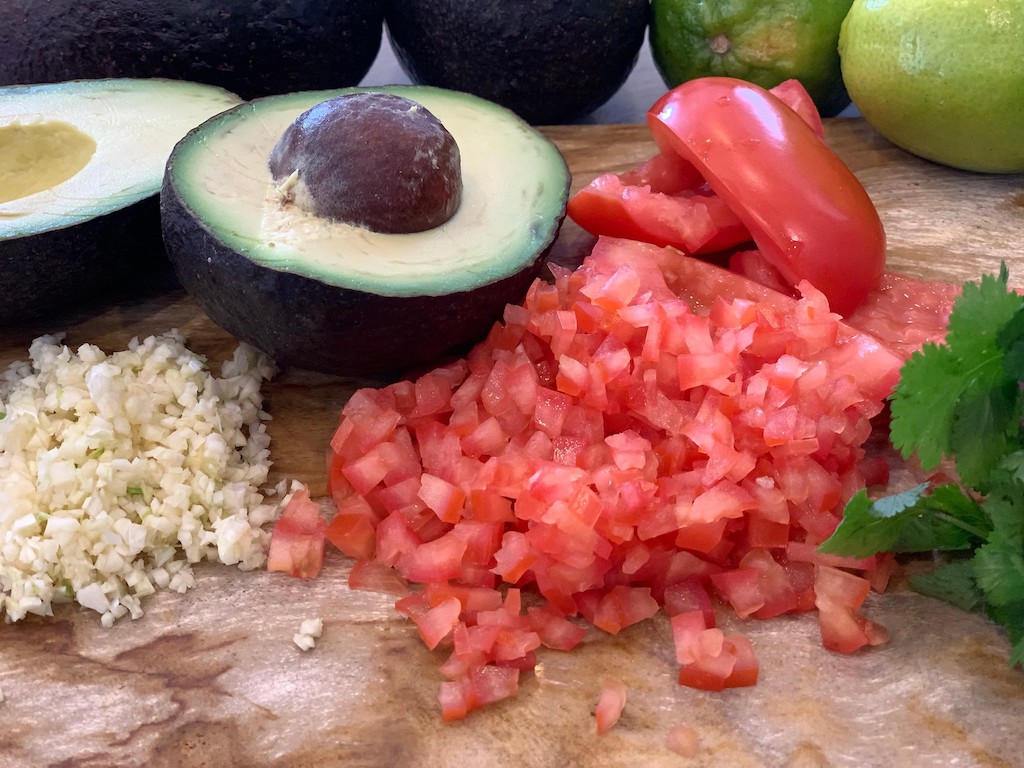 Hip Recipe Tips:
To prevent your keto guacamole from browning: store it with the pit and squeeze some extra lime juice over the top and cover it with plastic wrap, pressing the wrap directly onto the surface of your guacamole. This reduces its exposure to oxygen which is the cause of unsightly browning.
How do you know if a jalapeno is very spicy? As jalapenos age on the vine, they get hotter and develop white lines lengthwise across the pepper. They'll also start turning a deep red color.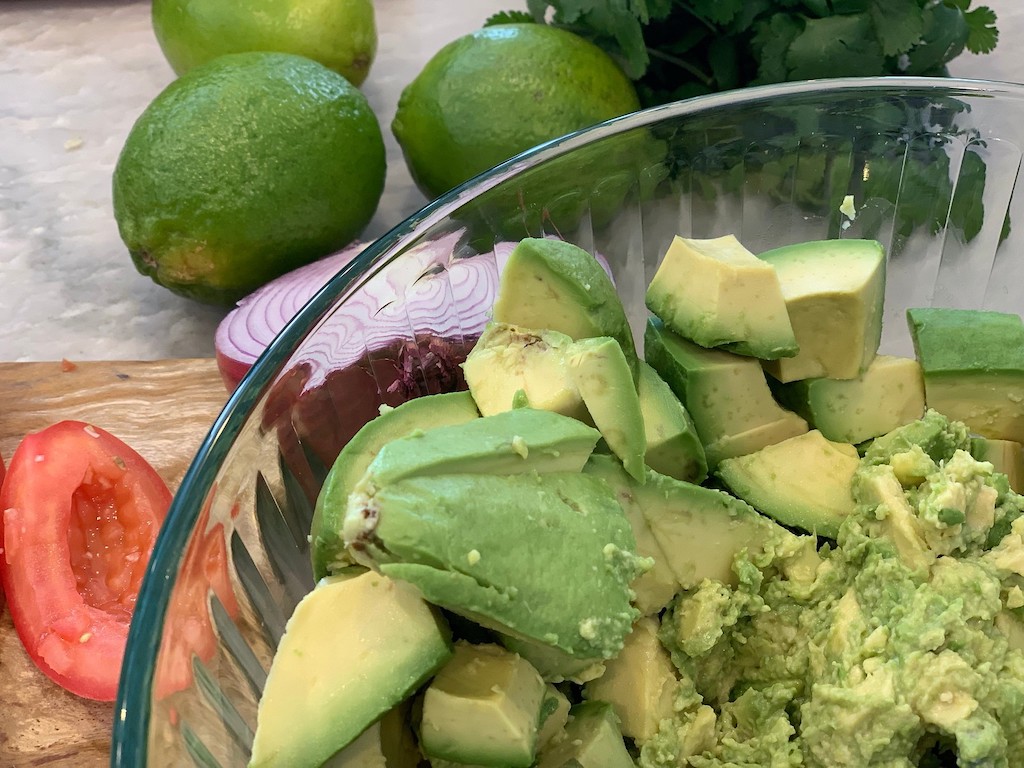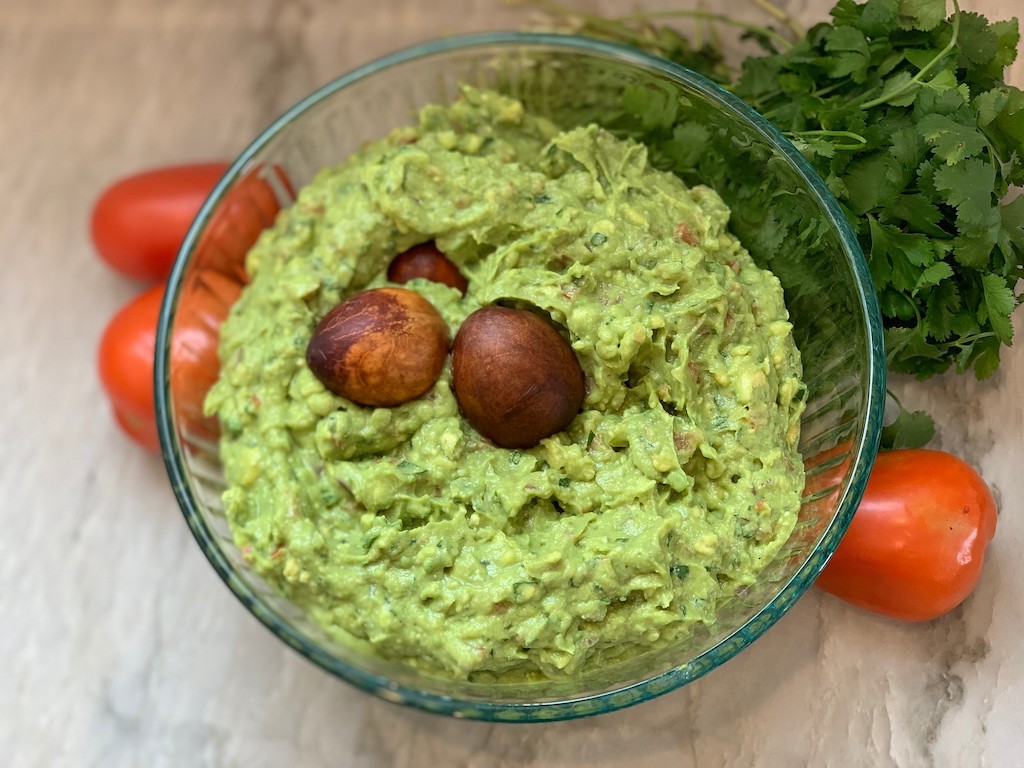 ---
yield: 12 SERVINGS
prep time: 20 MINUTES
total time: 20 MINUTES
This recipe includes all the guac must-haves and produces a sensational flavor combination!
Ingredients
6 large, ripe hass avocados
1 large lime, juiced
1 teaspoon ground cumin
1-2 teaspoons salt (adjust to taste)
1/2 cup finely minced red onion
2 Roma tomatoes, seeded and finely diced
4 cloves garlic, finely minced
1/3 cup fresh cilantro leaves, finely chopped
2-4 tablespoons minced jalapeño pepper (adjust according to heat preference)
Directions
1
In a medium bowl, mash together avocados, lime juice, cumin, and 1 tsp. salt. Mix in onion, tomatoes, garlic, cilantro, and jalapeño. Add extra salt to taste. For best flavor, refrigerate for at least 1/2 hour before serving.
Nutrition Information
Yield: 12 servings, Serving Size: 1/2 cup
Amount Per Serving: 169 Calories | 15g Fat | 11g Total Carbs | 8g Fiber | 2g Protein | 3g Net Carbs
---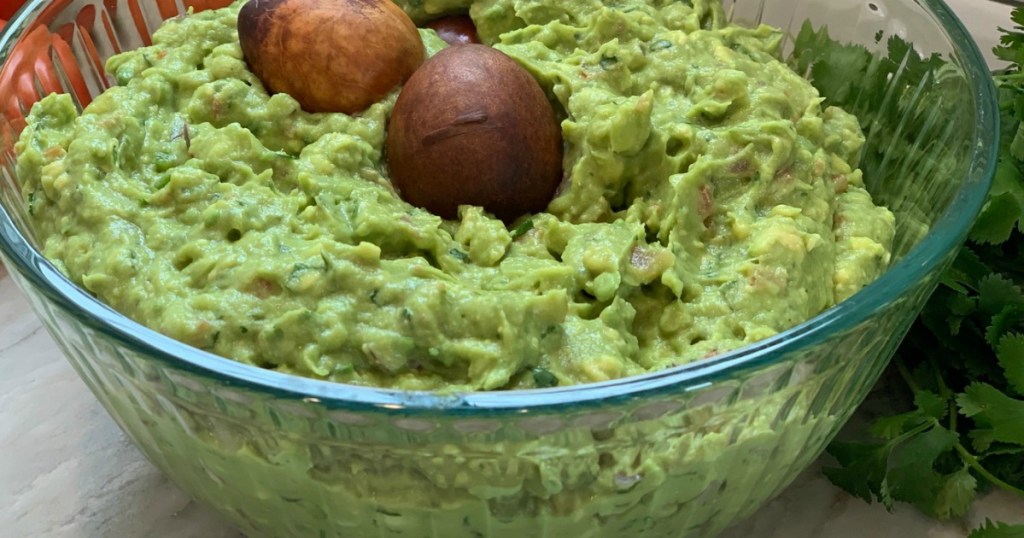 ---
Have you tried our Green Cabbage Enchiladas?