9 Valentine's Day Gift Ideas For Your Sugar-Free Sweetie
Spread the keto love! ❤️
Do you need a keto Valentine's Day gift for the low-carb lover in your life? We're here to help! Check out our list of the best gift ideas that will show how much you support their fat-fueled lifestyle. Even sweeter, you can buy them all online while shopping from your sofa!
---
1.) A water bottle will keep your Valentine hydrated throughout the day!
One of the most important things with any lifestyle or diet is to stay hydrated! Give your sweetie a new water bottle to help them stay on track throughout the day with cold water always within reach. I love having mine at my desk while I'm working and I'll often take it with me when I'm on the go.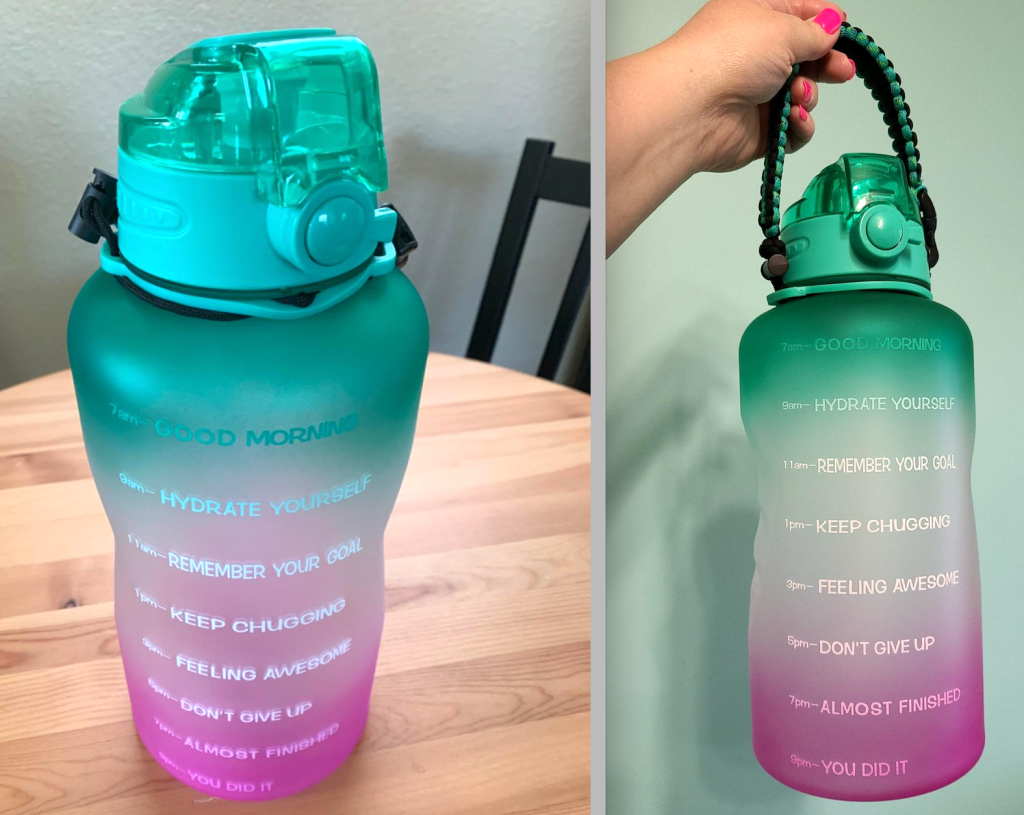 My favorite is the Hydroflask for on the go because it fits in my cup holder and keeps the water very cold. When I'm at home, I really love this gallon size water bottle to keep me on track throughout the day. It has over 10,000 ratings over on Amazon!
---
2.) You can't go wrong with delicious keto-friendly sugar-free chocolates for your sweetie!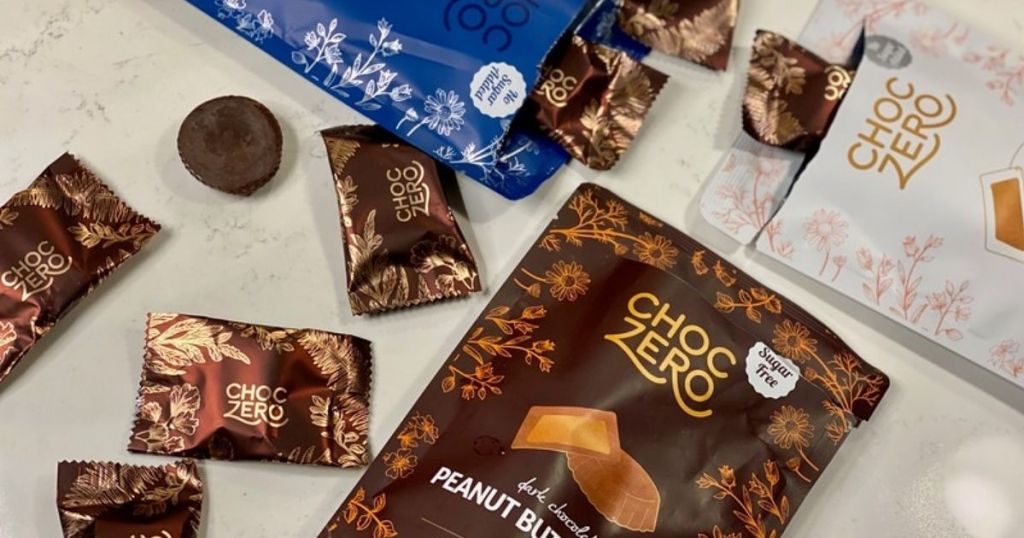 ChocZero will make your keto lover's heart melt with their creamy, satisfying, and absolutely delicious sugar-free chocolates. We're here to sweeten the deal with our exclusive discount to score 10% off your ChocZero purchase when you use promo code HIP2KETO at checkout!
---
3.) Make their morning coffee keto-rific with a fun bacon-themed coffee mug!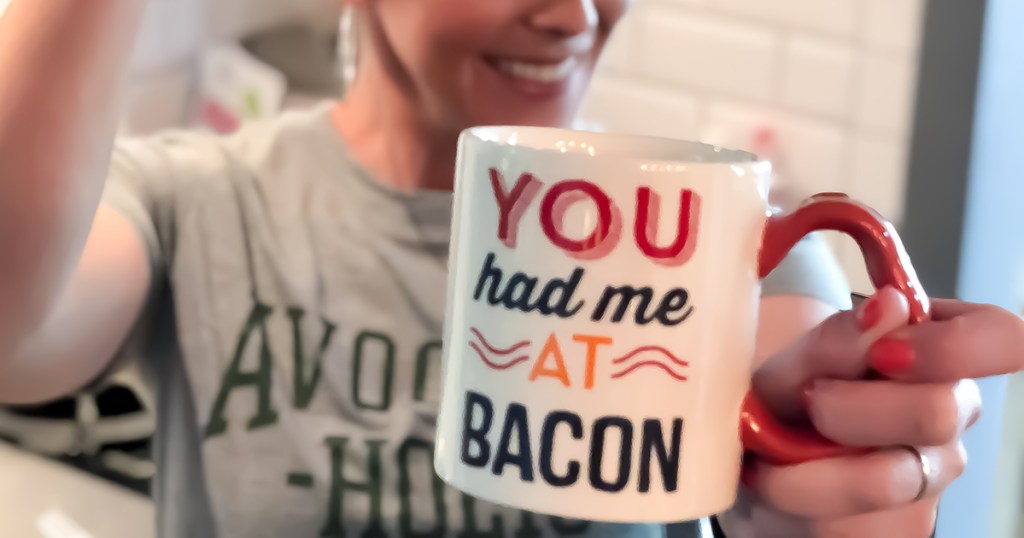 We love the idea of gifting bacon-themed coffee mugs to help them start their day off right (and with bacon on the brain 🥓). Plus, they pair well with a balanced breakfast of none other than eggs and bacon! Bonus points if you make a homemade keto creamer to go with their coffee.
---
4.) A keto-themed face mask is a fun way to show off their low carb lifestyle!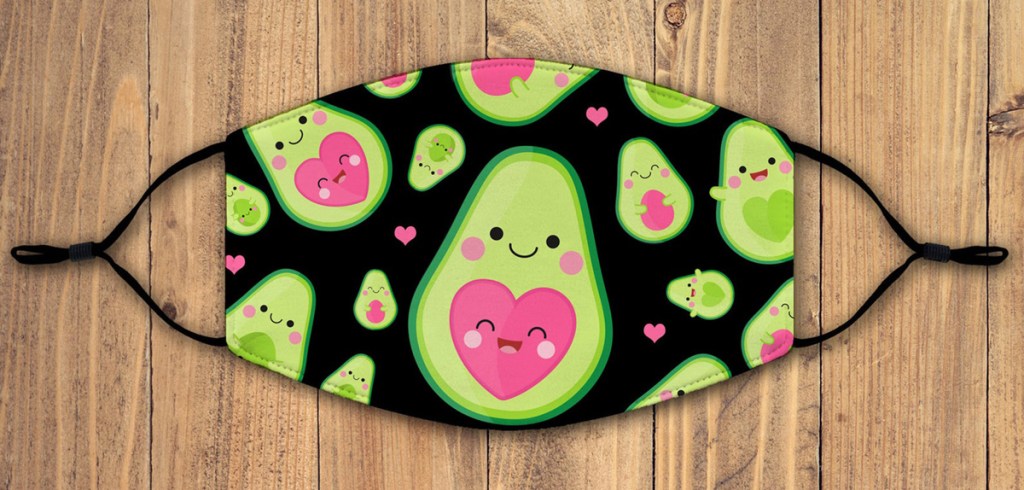 Get your sweetie a keto-themed face mask! There are so many cute ones to choose from over on Etsy like this avocado heart face mask! What a fun way for your recipient to show off their keto style.
---
5.) A spiralizer makes it easy to whip up zoodles for keto-friendly dinners!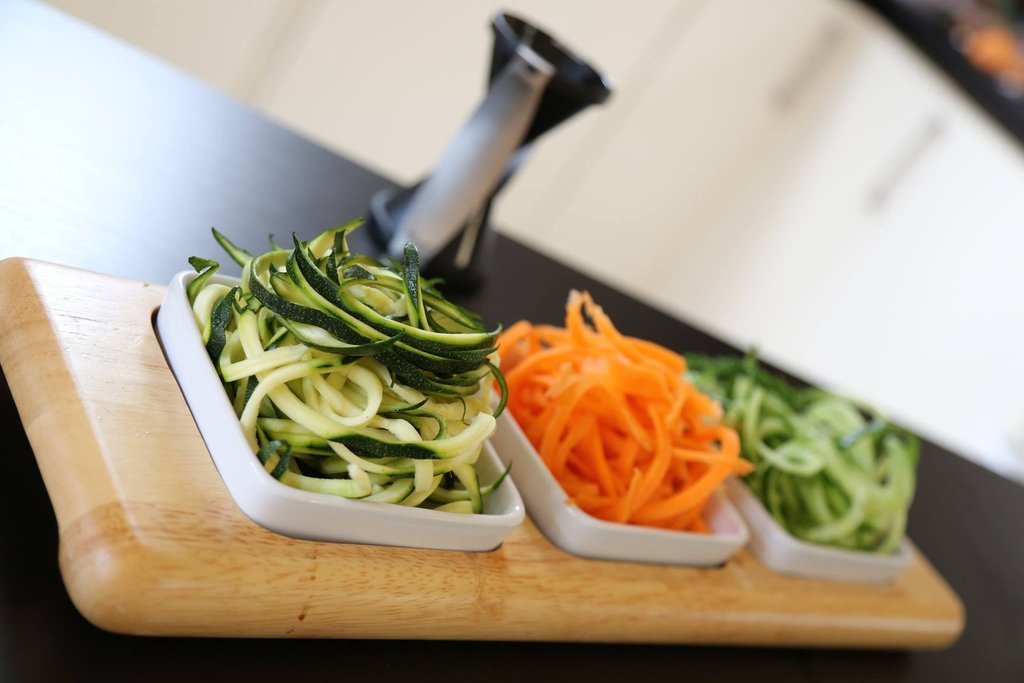 The low-carb veggie noodle craze started with zucchini noodles, but the possibilities are endless with this spiralizer — you can tackle other low-carb veggies as well! For an added personal touch, attach any of our zoodles recipes on a card for cooking inspiration!
---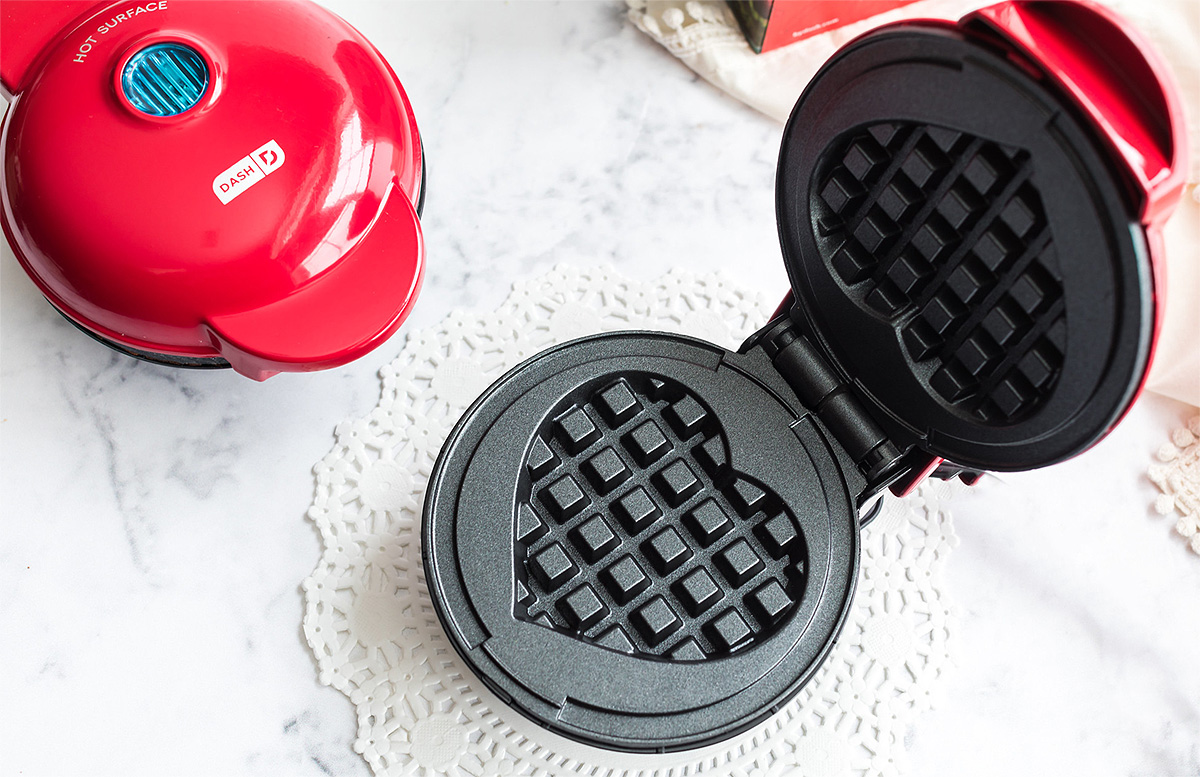 If your keto sweetie loves chaffles or waffles, this Dash Heart Shaped Waffle Maker is a must-have. Even better, it's only $9.99 or less! This mini waffle maker makes snack-sized, heart-shaped waffles in just a few minutes. So cute! You could even offer to make them up a batch of keto waffles to add a little extra to your keto Valentine's Day gift.
---
7.) Keto books are a great gift idea for those who love to read & learn more about low carb living!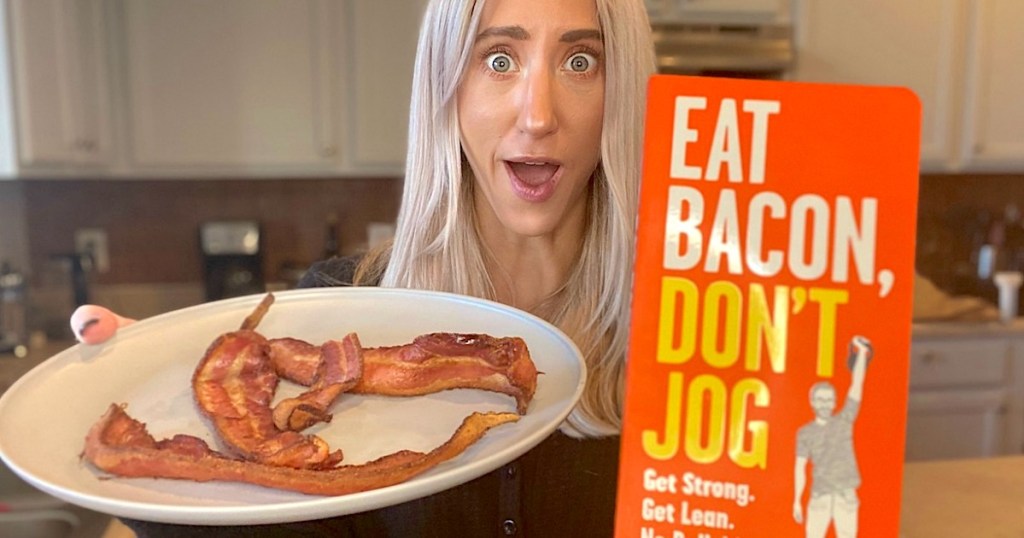 Pick up this best-selling Keto Diet Cookbook for new and exciting keto recipes or this Complete Keto Guide for Beginners! Or score these top-selling Keto Books on Amazon with 4-stars or higher!
I personally love gifting Eat Bacon, Don't Jog as it's an easy and entertaining read for beginners.
---
8.) The air fryer is one of the best small appliances for quickly whipping up keto meals!
It's no secret that all of us here at Hip2Keto are OBSESSED with our Air Fryers and it would make an awesome gift for your keto Valentine! I have the Power XL Vortex 5qt Air Fryer and let me tell ya, it's my keto BFF. Cooking crispy bacon or a juicy steak has never been easier when you use an air fryer!
---
9.) A Keto Krate subscription box will keep your Valentine stocked up on delicious keto treats!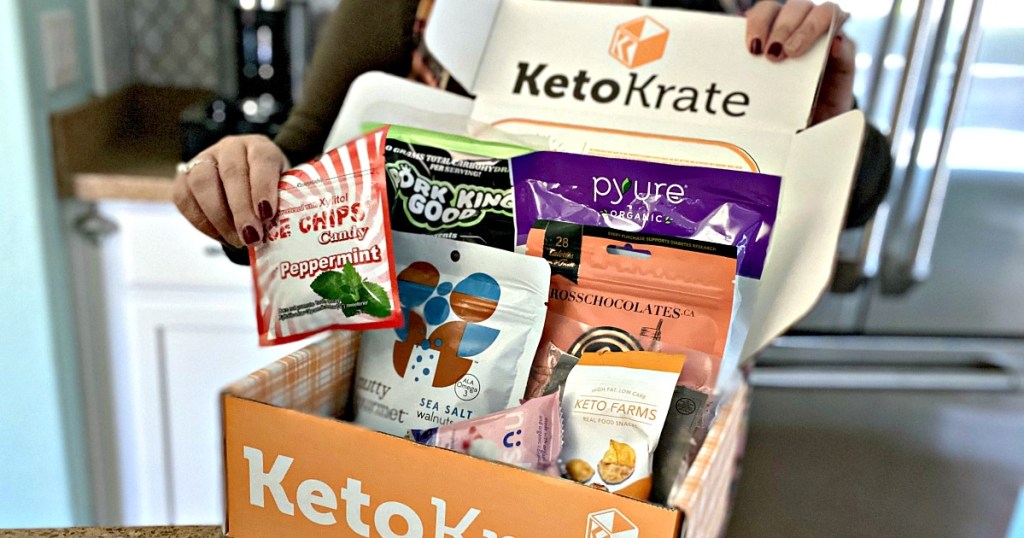 If you're keto Valentine is a snacker then you've gotta give them a Keto Krate! Each monthly box is filled with 10 or more keto-friendly snacks, and most of the snacks can't be found in your local stores. Plus, there are over $20+ coupon savings in each Krate. This is truly the gift that keeps on giving! 😋
---