ChocZero Sugar-Free Raspberry Jam is Here (+ Exclusive Savings)
ChocZero continues to amaze us with their new sugar-free raspberry jam preserves!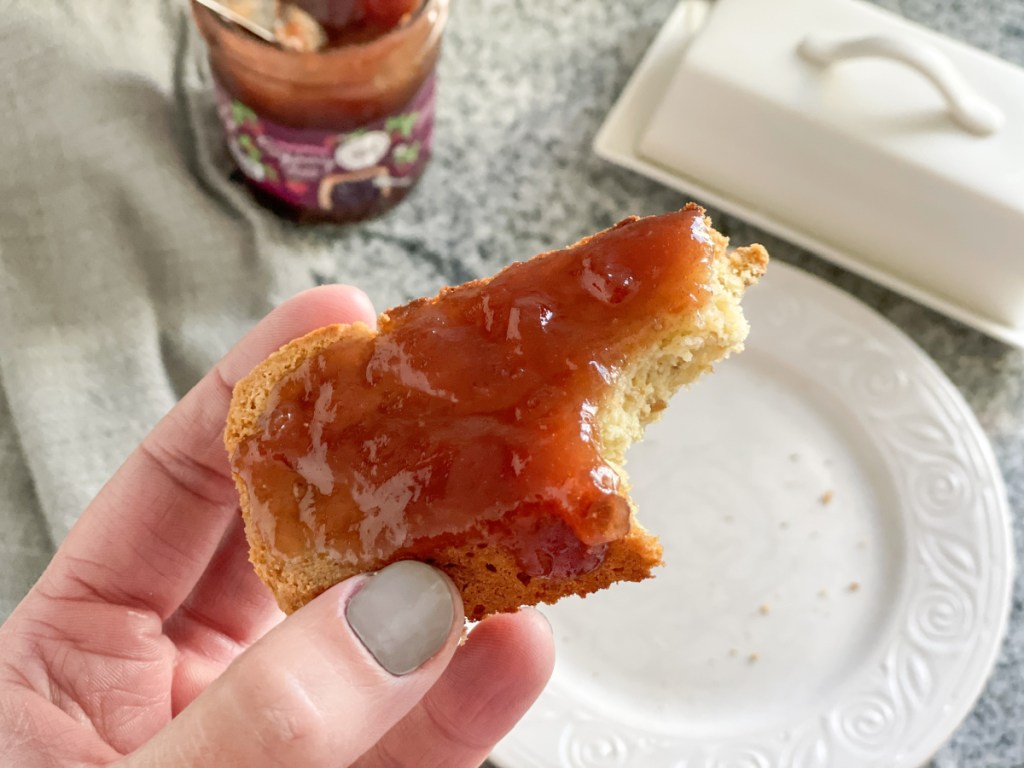 Sweet dreams are made of these… jams!
Attention, attention! 📯 ChocZero's sugar-free raspberry jam is officially here! This sweet addition joins the lineup with their existing sugar-free strawberry jam and their also new sugar-free grape jam. It's pretty hard to believe they can pack so much sweet fruity flavor into these jars without having to use mounds of sugar-heavy fruit.
No matter which flavor of jam is your jam, you can save 10% with our exclusive promo code HIP2KETO. Pretty sweet, right?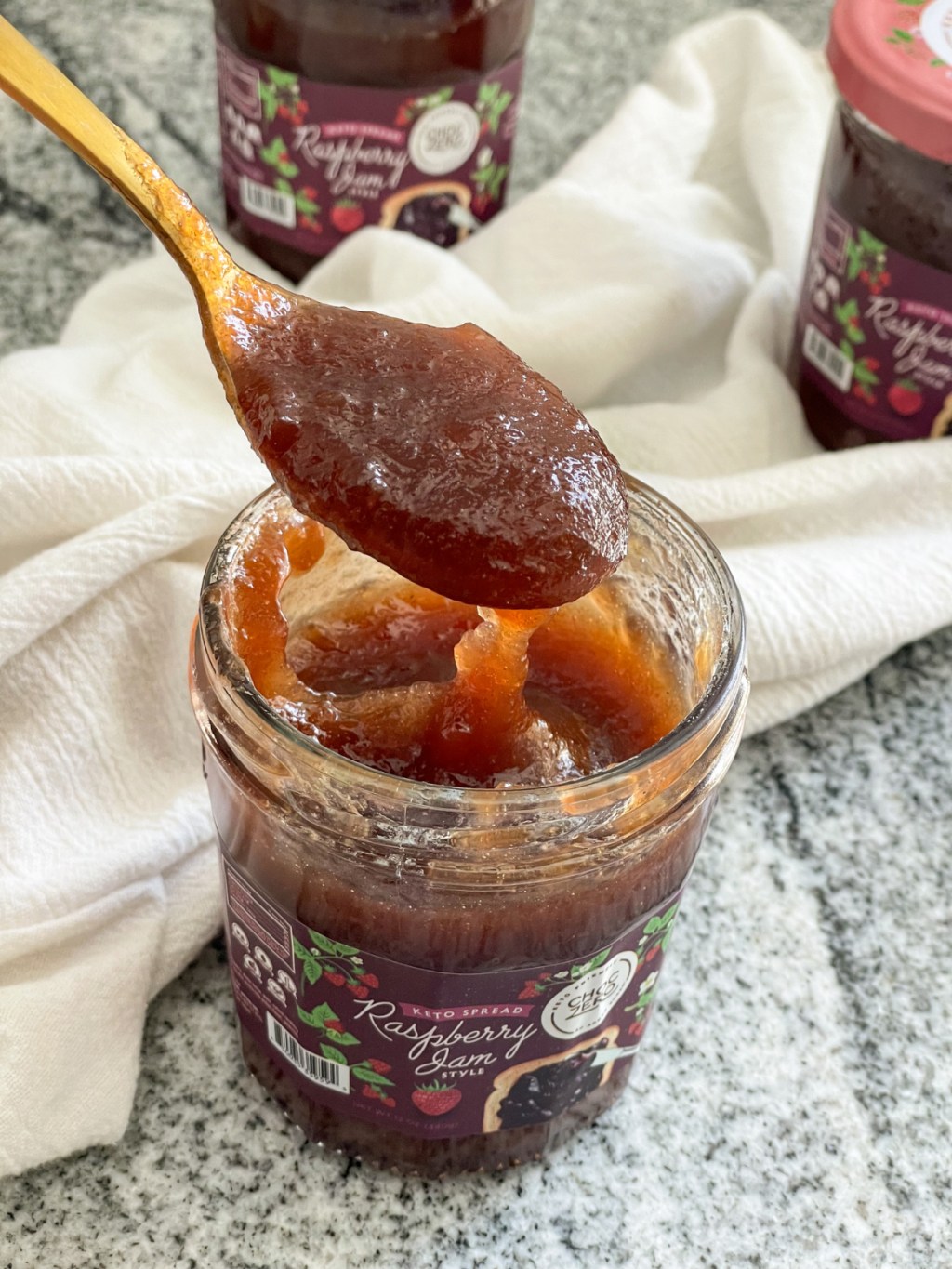 So, how do they do it…
Believe it or not, the secret comes from… winter melon?! That's right! This fruit is low on the glycemic index meaning you won't hit any sugar spikes when you enjoy a spoonful of this sinfully sweet treat. There are a lot of sugar-free jams on the market but this by far exceeds them all. Honestly, the flavor is like candied raspberries and I'm not sure it gets more perfect than that.
In addition to the winter melon, ChocZero cooks down fresh raspberries and adds monk fruit and chia seeds. It spreads great on keto bread or pancakes, and even holds up in baking.
Try using this jam in our keto danish recipe. 🤤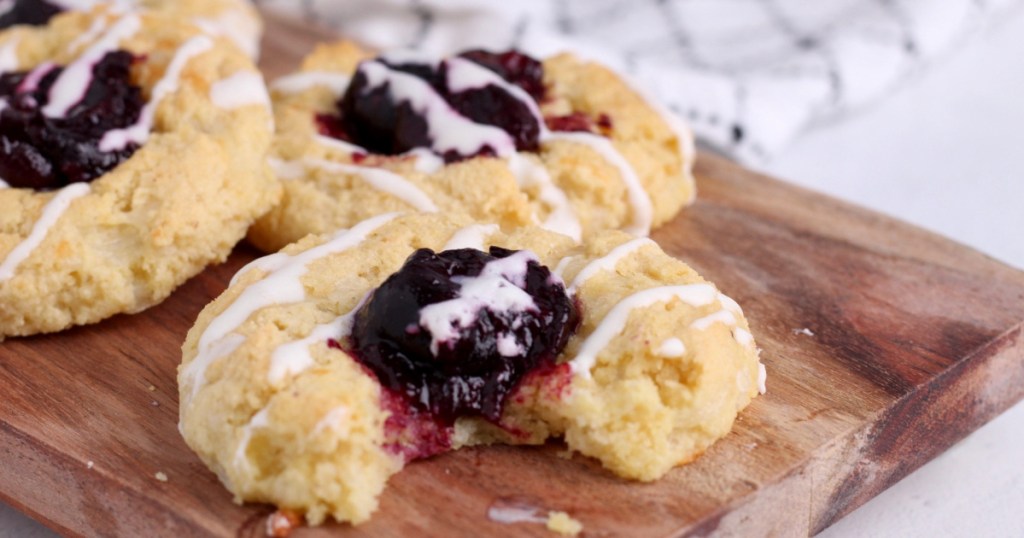 Let's sweeten the deal!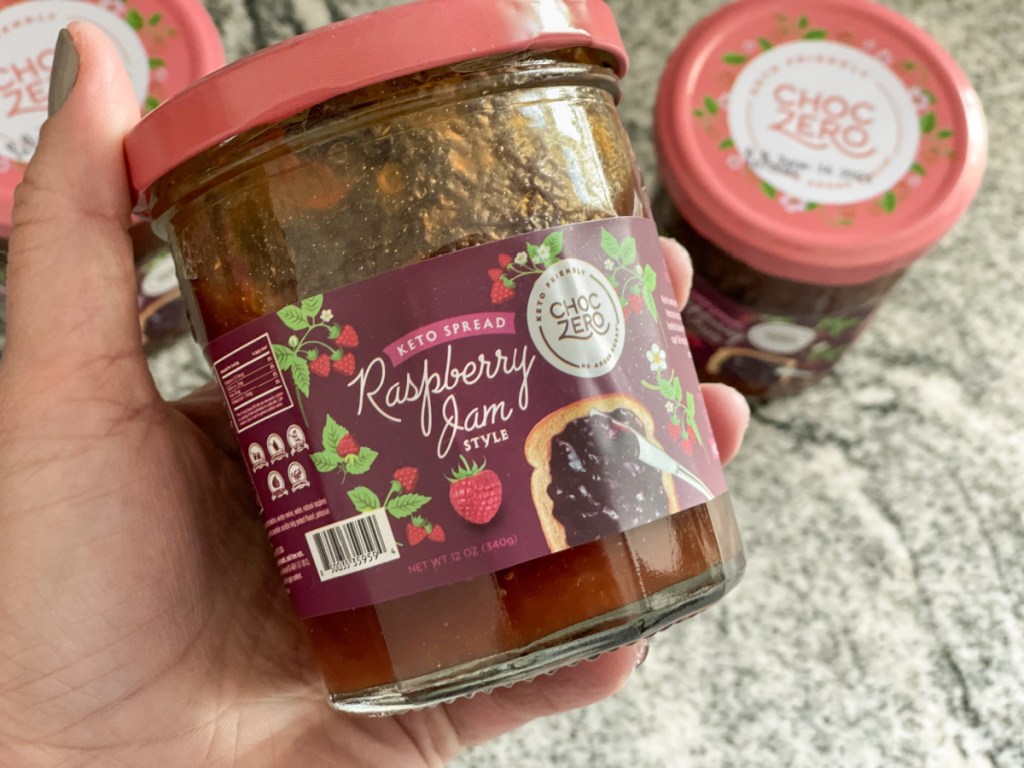 Serving Size: 1 Tablespoon | 15 Calories | 0g Fat | 5g Total Carbs | 4g Fiber | 0g Sugar | 0g Protein | 1g Net Carb
Ingredients: Raspberry, Non-GMO Resistant Dextrin, Winter Melon, Water, Natural Raspberry Flavor, Pectin, Sodium Citrate, Monk Fruit Extract, Ascorbic Acid(to help protect flavor), Potassium Sorbate(to maintain freshness)
---
How can you use ChocZero's sugar-free raspberry jam?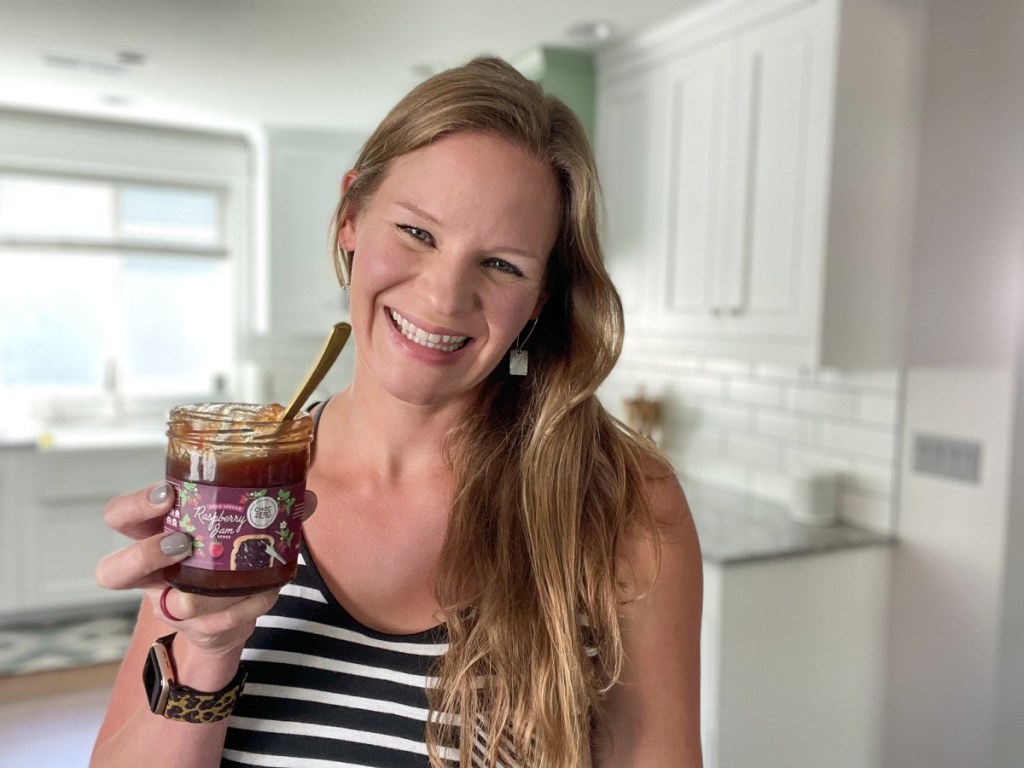 I'm such a fan of ChocZero anything… spreads, chocolates, you name it!
There's a reason why we shop with confidence whenever we buy something from ChocZero. That's because their monk fruit sweetened goods not only taste amazing, but they keep us feeling amazing too! No sugar spikes, no tummy troubles — just the best keto treats we've been craving. 🤤
Stock up on some of my favorites, including their drool-worthy keto cookie butter spread that pairs deliciously with their sugar-free raspberry jam!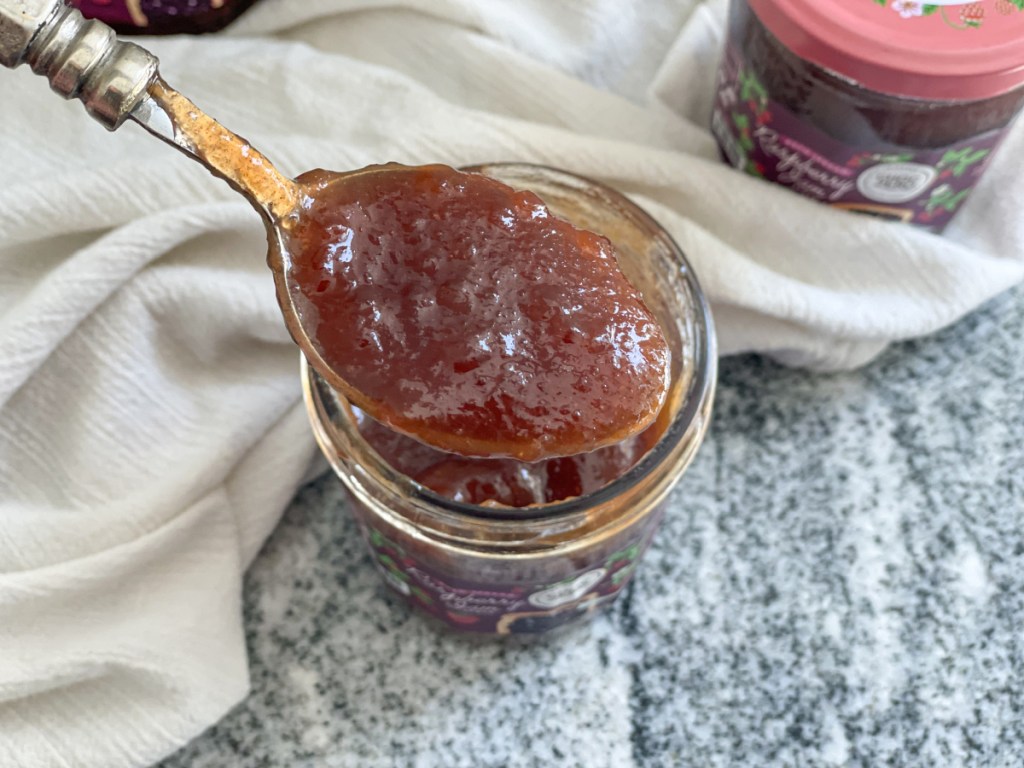 Spoons up, keto friends! 🥄
---
Interested in hearing more about their delectable keto cookie butter?