Strawberries are Healthy, Versatile, and Totally Keto-Friendly!
How many carbs are in strawberries? There are just 8g of net carbs in 1 cup of strawberries, making them the perfect keto treat!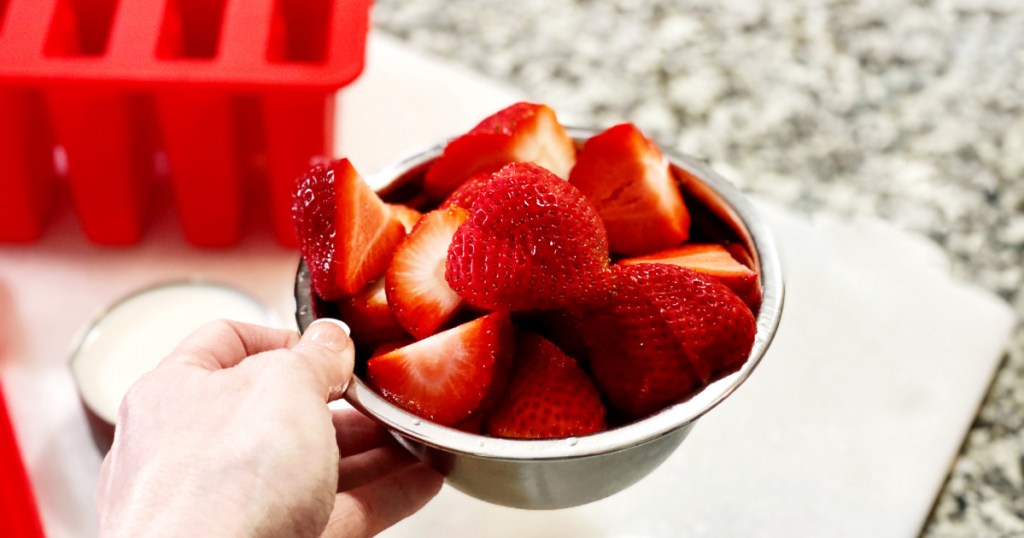 Need some extra sweetness in your life? 🍓
Following any low-carb diet means limiting sugars, even natural ones found in fruit. So unlike the other crazy myths about keto, limiting fruit consumption is necessary.
Having to walk past rows of fresh summer fruit might be kind of a bummer, but there are still some options that totally fit into a keto diet–especially strawberries!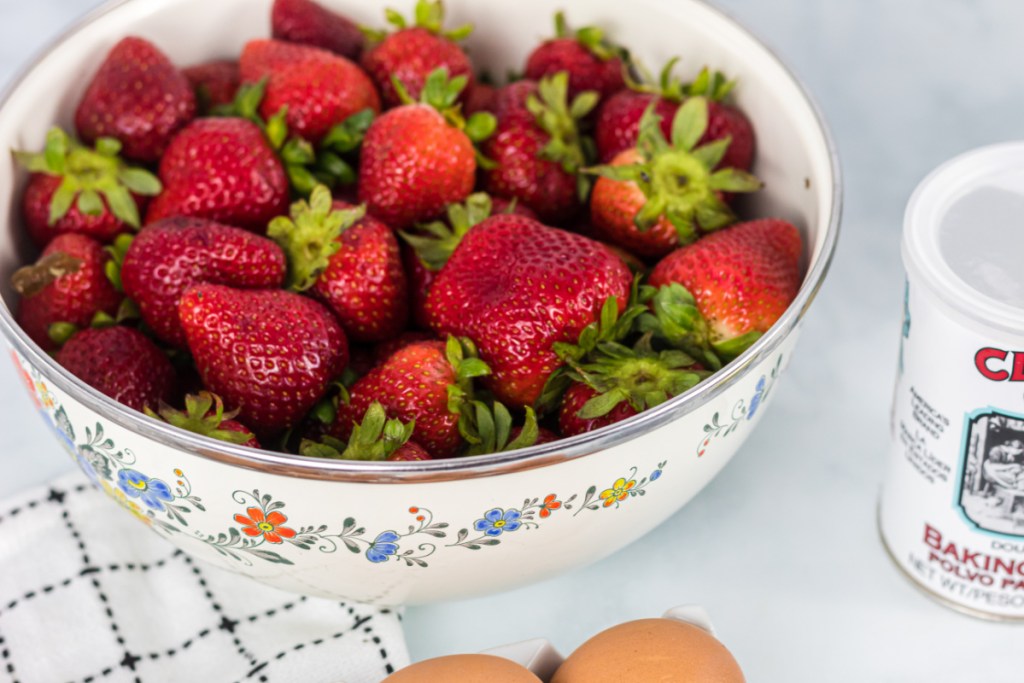 As much as we love cheese, bacon, and cauliflower, we wanna switch it up every once in a while. 😅
And that's where strawberries come to the rescue! While it's important to be careful with the portion sizes and not eat too much fruit (even if it is low-carb), strawberries are the perfect, naturally sweet treat to help curb those cravings without straying from our keto goals.
Did you know? There are only about 11g of carbs total (and only 8 grams net carbs) in one whole cup of strawberries!
Here are some other awesome, healthy, & totally keto-friendly berries:
Raspberries–7 grams net carbs per cup
Blackberries–8 grams net carbs per cup
Cranberries–8 grams net carbs per cup
Boysenberries–6 grams net carbs per cup
---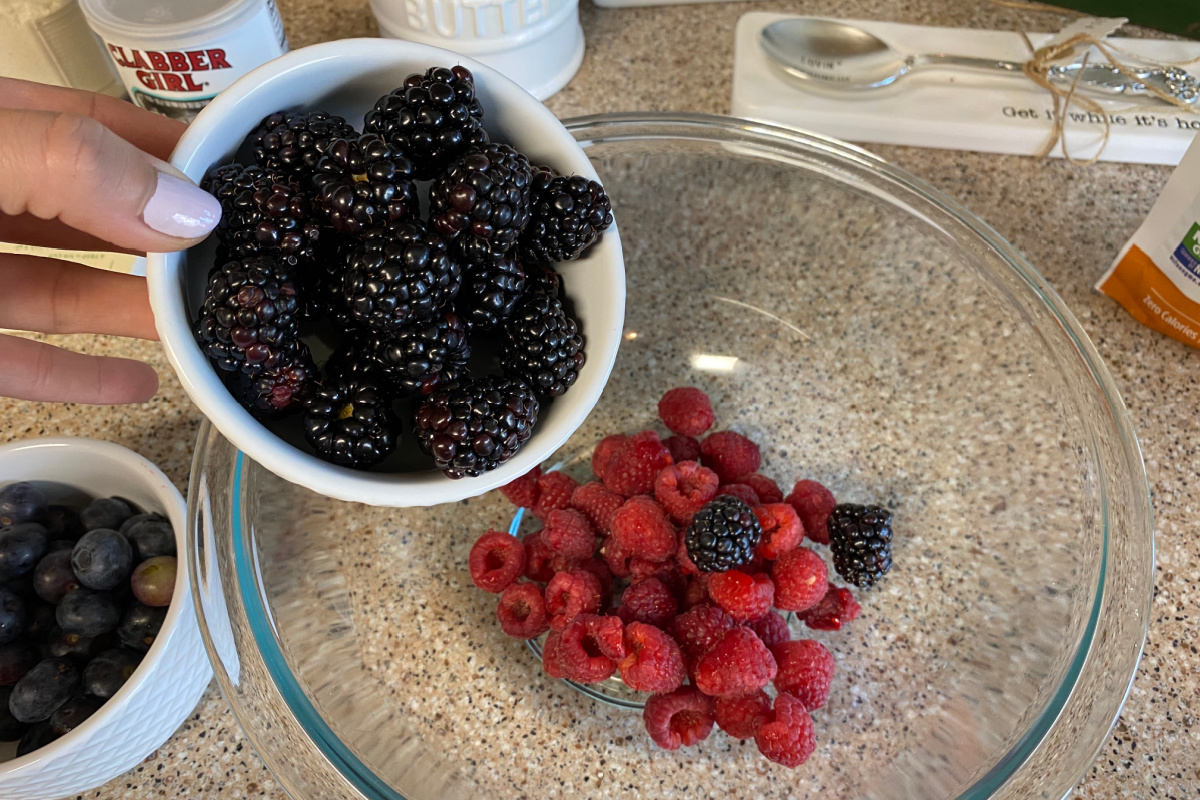 Note: The berries we have to be somewhat careful with are blueberries, which contain a little over 20 total grams of carbs in one cup. As long as you keep it in moderation, or use a small amount across an entire recipe, you'll be in the clear!
Aside from the small amount of carbs in strawberries, they also come with impressive health benefits!
Strawberries are packed with antioxidants and fiber, which can sometimes be hard to get enough of when you're eating a high-fat diet. Studies have also shown that strawberries contain a flavonoid called quercetin which acts as a natural anti-inflammatory agent!
---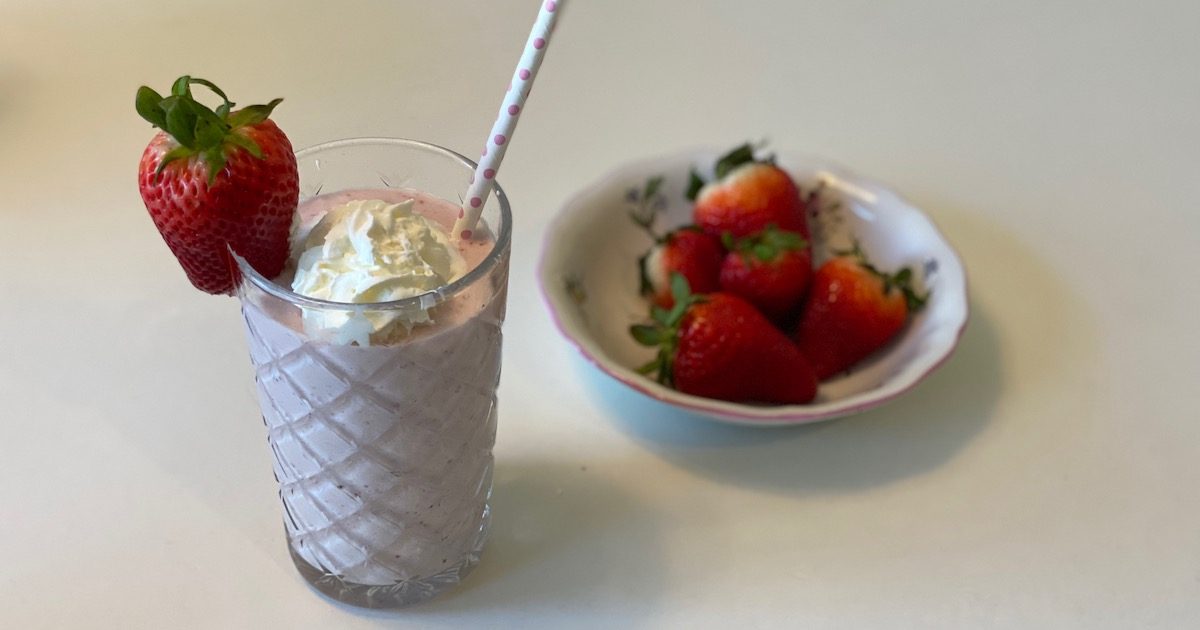 If that isn't cool enough, strawberries have also been known to:
---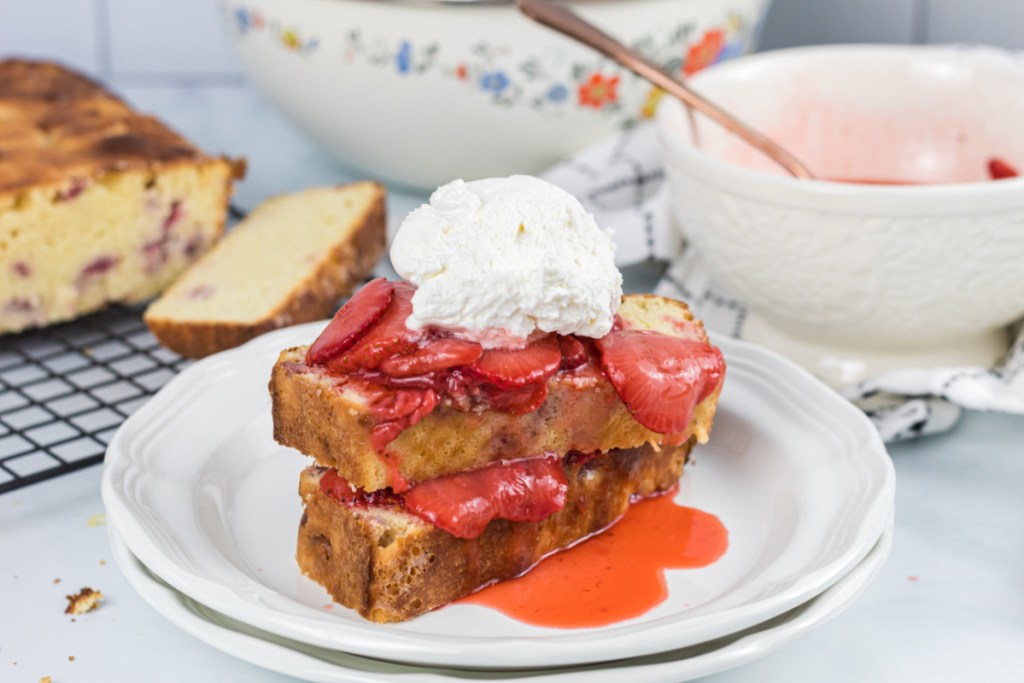 As delicious as strawberries are by themselves, sometimes we're cravin' something a little on the sweeter side.
And don't worry, we've got you covered. These are some of our favorite & totally keto-approved berry recipes: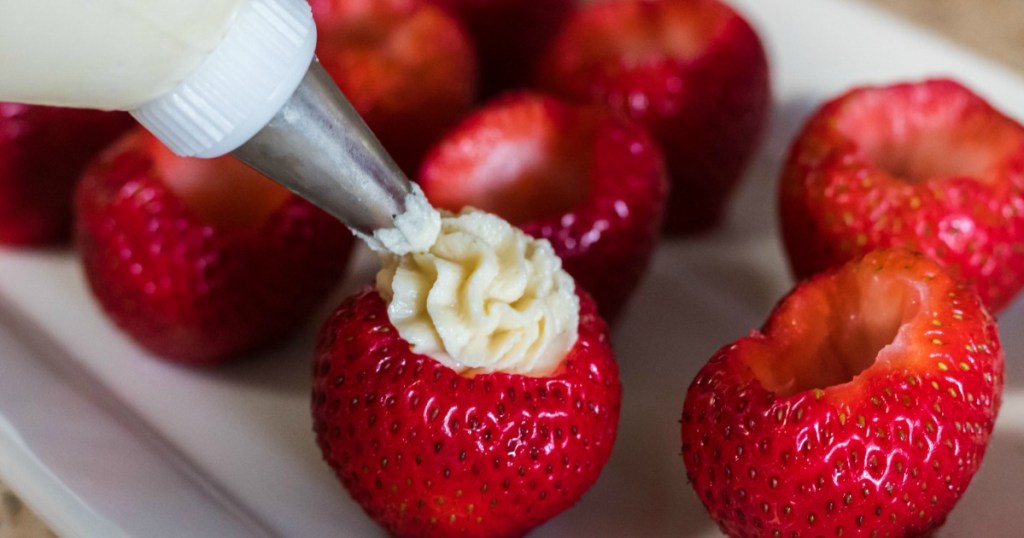 While we can't exactly eat everything we want on the keto diet, we can come pretty darn close! Low-carb strawberries are a great option when you're really wanting some fresh fruit, or just a keto-friendly addition to smoothies, yogurt, or our favorite keto cereals. 🙌
---