Bake This Easy & Delicious Keto Blueberry Lemon Pound Cake!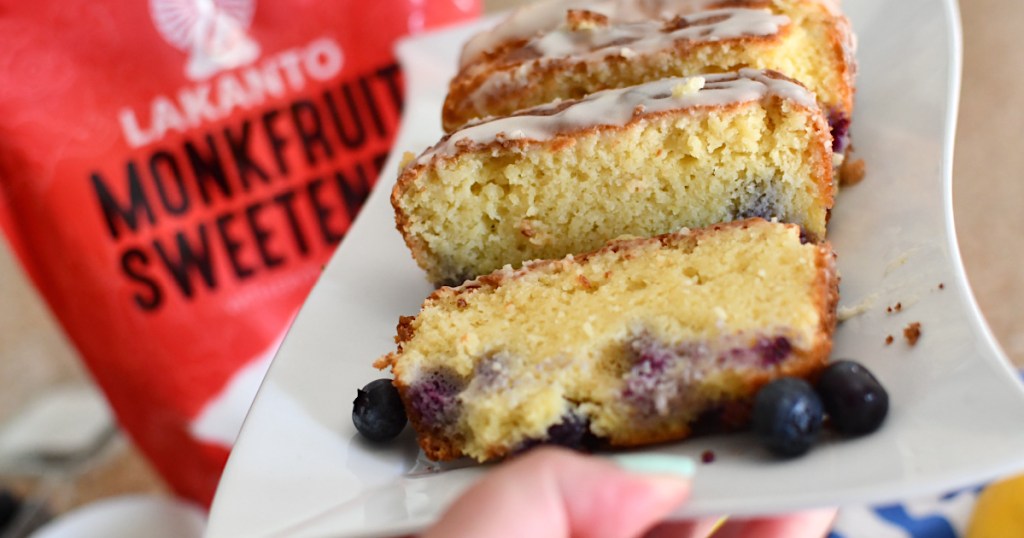 Blueberry pound cake is for dessert tonight, and it's totally keto!
If you're looking for a keto-friendly dessert or brunch treat that's easy to make and so darn delicious, consider baking this fantastic keto blueberry pound cake. You'll be pleasantly surprised at how quick this almond flour batter comes together and I love that it can be baked in a loaf pan to make it look so similar to traditional pound cake!
Keto dessert fans, this one is for you!
We've taken our basic pound cake recipe and jazzed it up with fresh blueberries and a sweet lemon drizzle to throw it over the top! If you have tried keto baking in the past with lackluster results, I'd encourage you to give this simple idea a try. The result is a bright and flavorful buttery pound cake that's soft, dense, and SO YUMMY!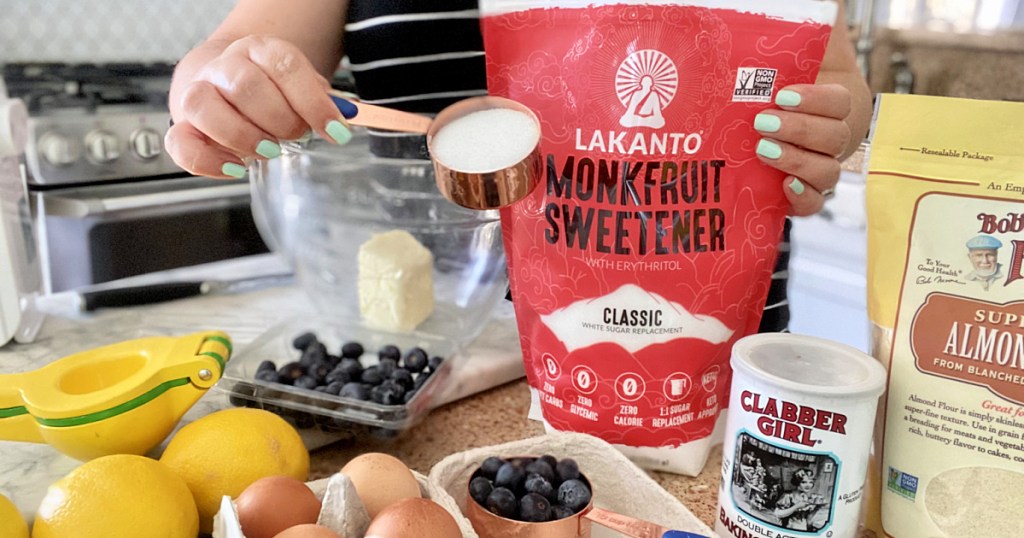 Lakanto Monkfruit Sweetener makes this pound cake delicious!
We are big fans of this zero-carb 1:1 granular keto sweetener because it tastes and acts so much like granular sugar without creating a cooling aftertaste. I always have some on hand for creating keto recipes and find myself using it so often to substitute sugar in keto dessert recipes.
Better yet, you can score a sweet deal on it!
When using promo code HIP2KETO at checkout, you'll save 15% on your Lakanto order!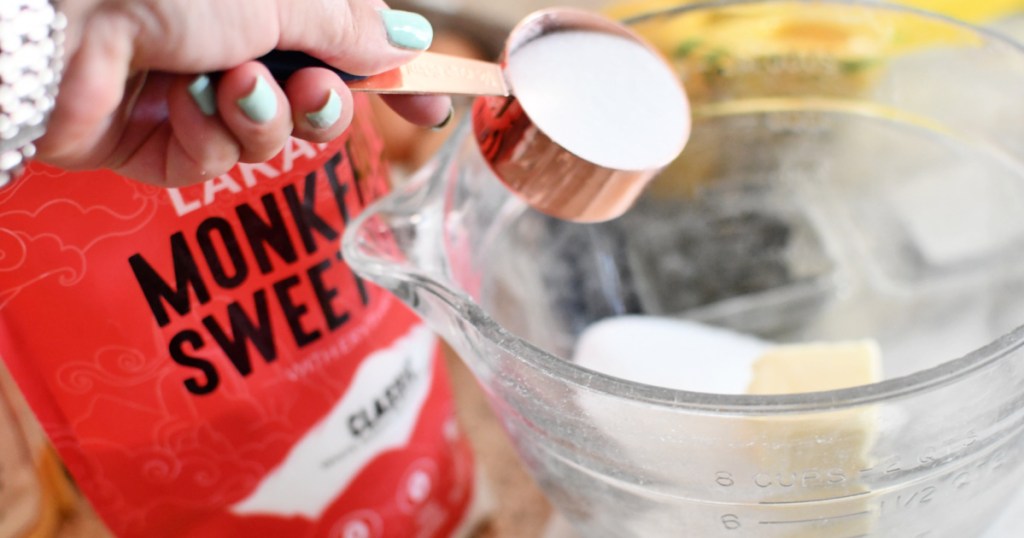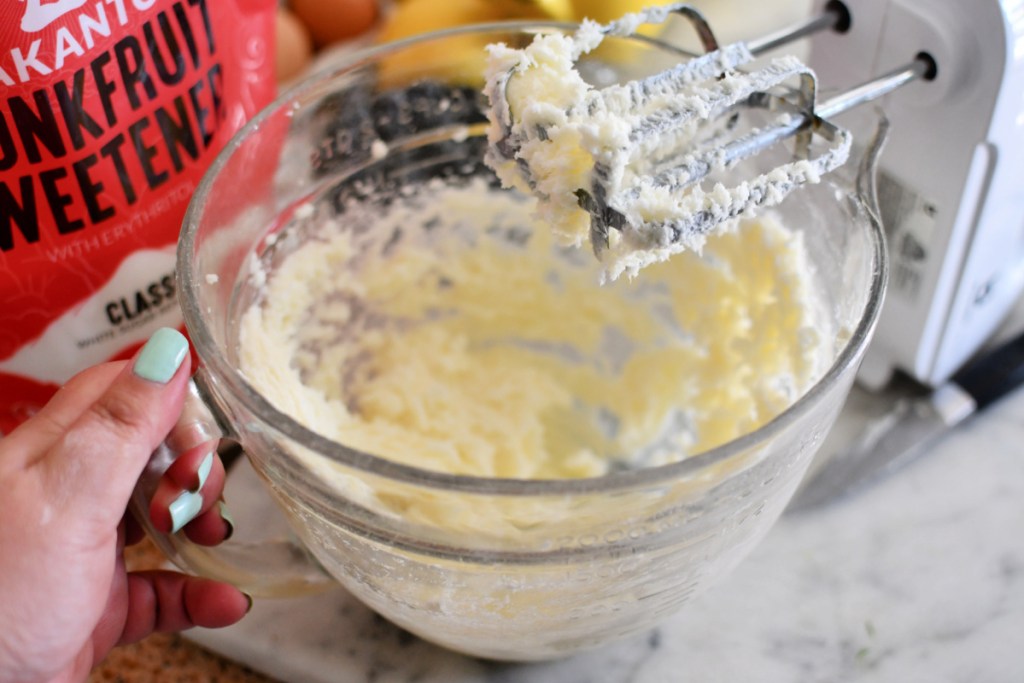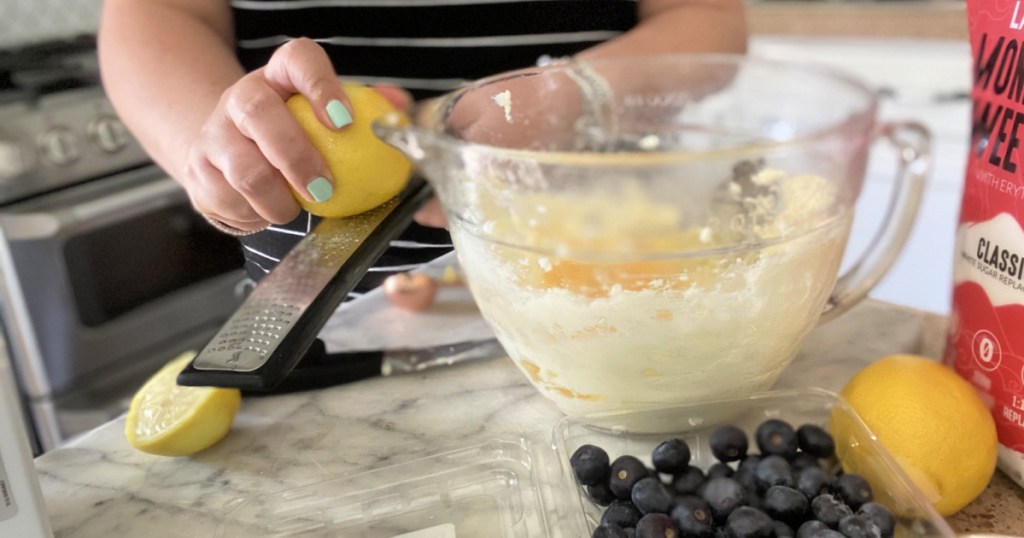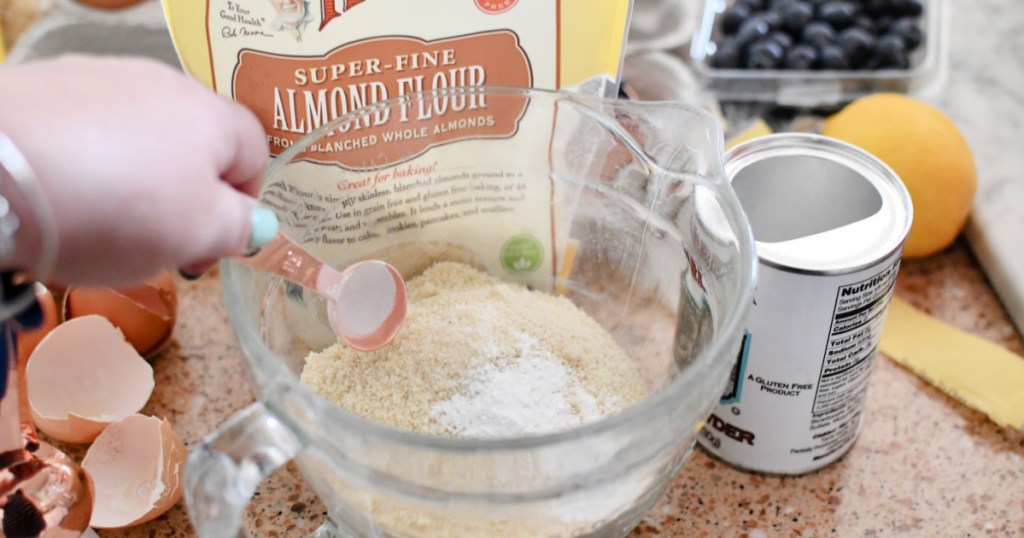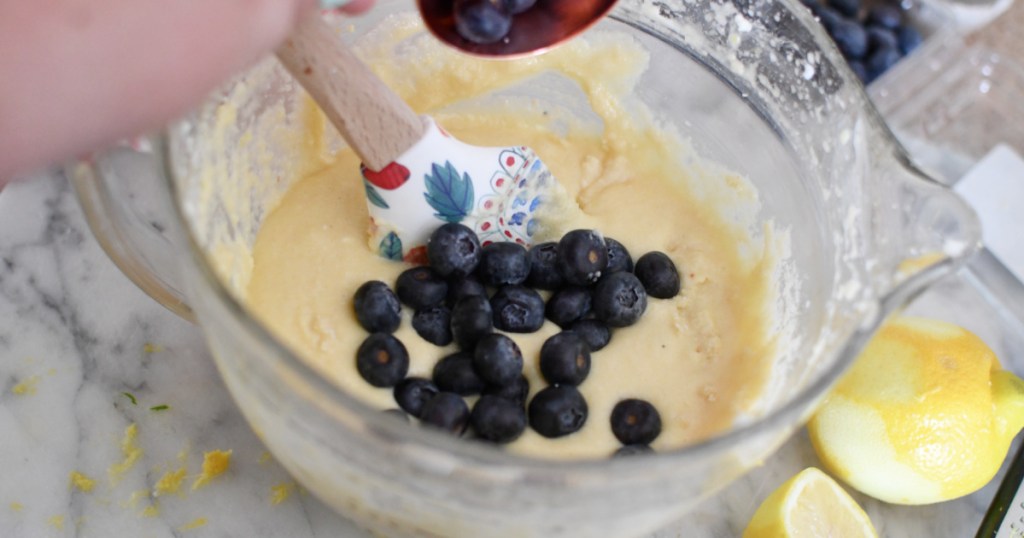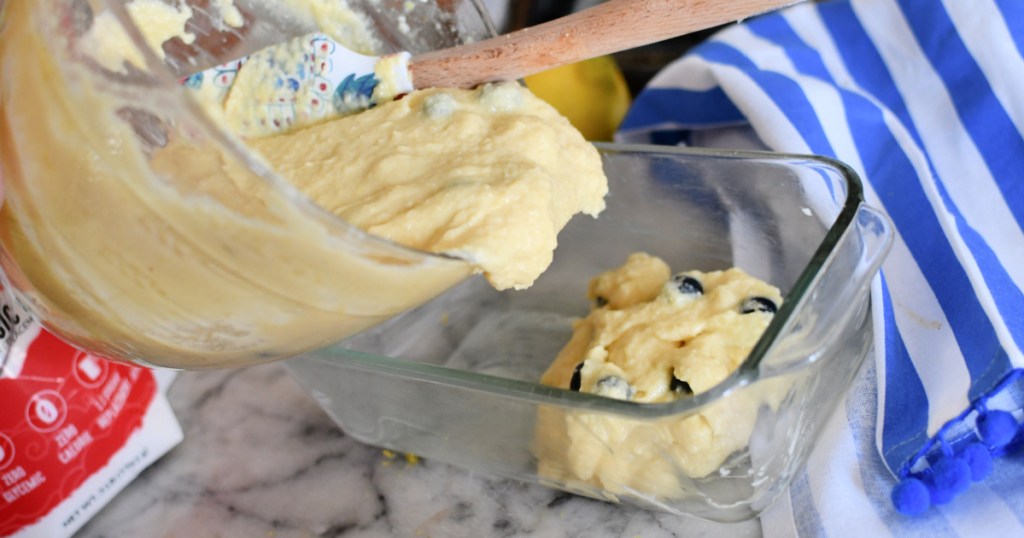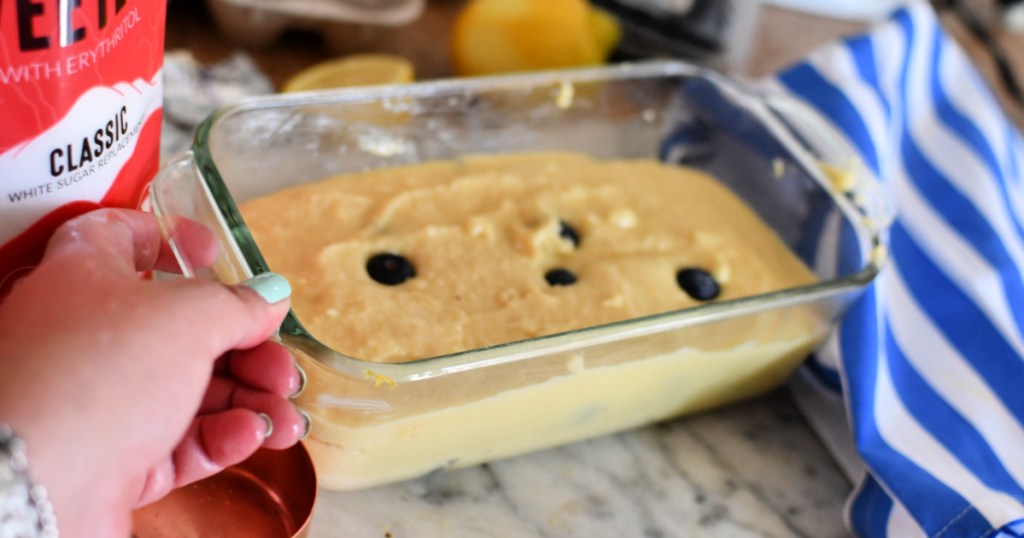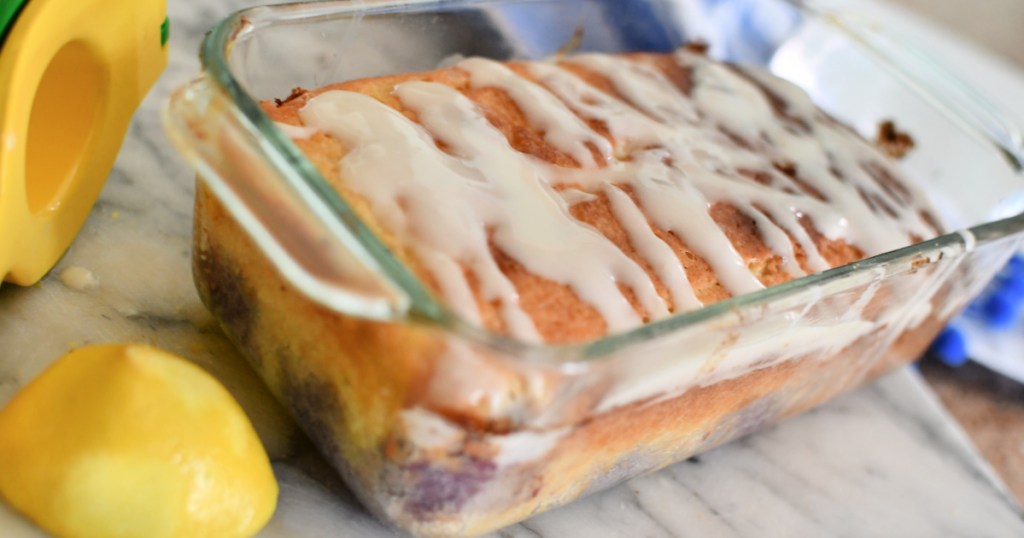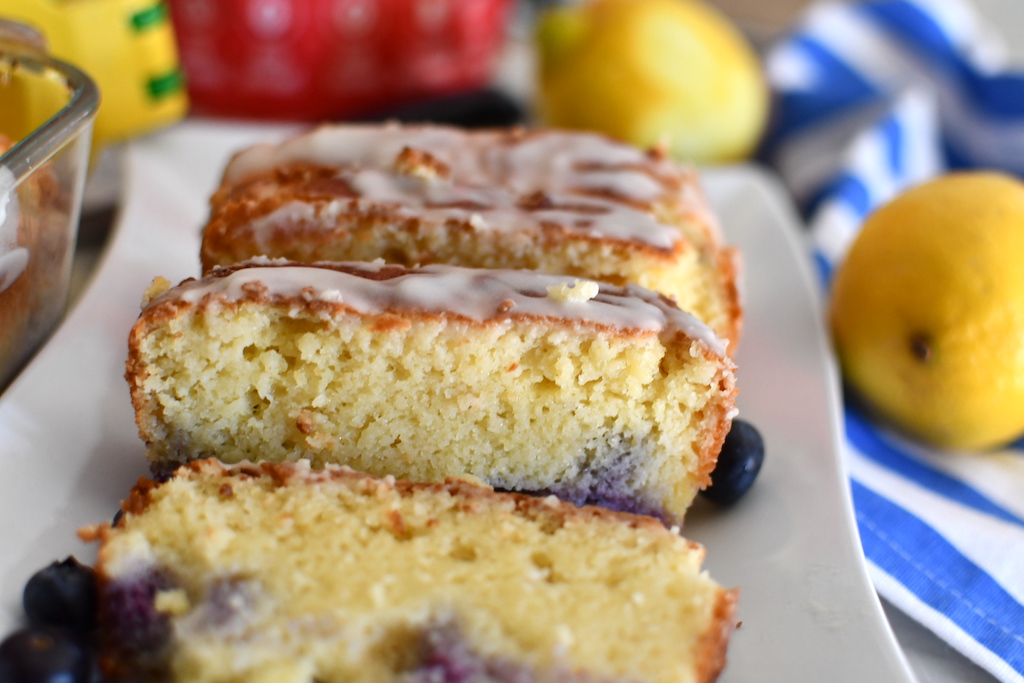 ---
Print
Keto Blueberry Lemon Pound Cake
yield: 10 SERVINGS
prep time: 15 MINUTES
cook time: 50 MINUTES
total time: 1 HOUR 5 MINUTES
Bake this buttery & dense pound cake with fresh blueberries as a dessert or brunch treat!
Ingredients
for the cake:
5 tablespoons butter, softened
4 oz. cream cheese
4 eggs
1 teaspoon vanilla extract
1/2 teaspoon lemon juice
1 teaspoon lemon zest
1 teaspoon baking powder
1/3 cup fresh blueberries
for the lemon drizzle (*optional):
Directions
1
Preheat oven to 350 degrees. Grease a loaf pan well using butter.
2
In a large mixing bowl, add the softened butter, softened cream cheese, and Lakanto granular sweetener. Cream together until the mixture is smooth.
3
Crack the eggs into the bowl, add lemon juice, lemon zest, and vanilla extract. Blend until smooth for a minute or so using a hand mixer.
4
In a separate, smaller bowl, mix the baking powder with almond flour. Slowly add this dry mixture to the cake batter, and mix for a few seconds until combined.
5
Fold in half the fresh blueberries to the batter. Pour the batter into the pan and spread evenly. Top with the remaining half of blueberries so they don't all sink to the bottom.
6
Place into the oven and bake for about 50-55 minutes until cooked through. A toothpick inserted should come out clean. Oven times may vary slightly, but start checking at the 50-minute mark. Let the cake completely cool.
7
For the optional glaze:
Mix the Lakanto powdered sugar substitute and lemon juice together and drizzle over the pound cake. If it's too thick, add a little more lemon juice to desired consistency. Slice to serve.
Nutrition Information
Yield: 10 slices, Serving Size: 1 slice
Amount Per Serving: 222 Calories | 20.2g Fat | 20.3g Total Carbs | 1.9g Fiber | 1.9g Sugar | 22.0g Sugar Alcohol | 6.9g Protein | 3.6g Net Carbs
---
Tips for making the best keto blueberry pound cake:
Make sure to grease the pan well so it doesn't stick. You could even line the bottom with parchment paper first, which I may do next time.
I would keep this pound cake stored covered in the fridge for up to 7 days. You could always freeze it for up to a few months instead.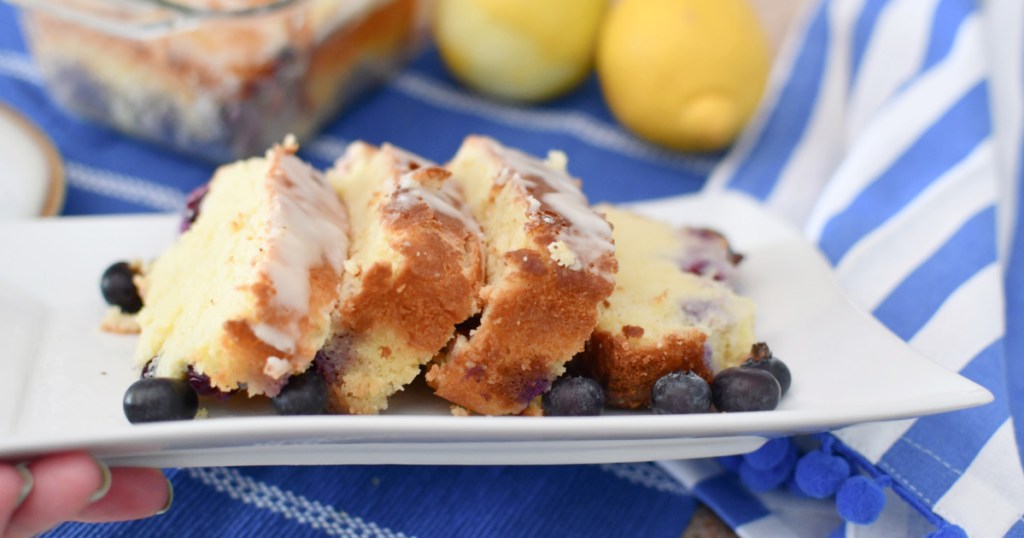 Oh man, what a bright and cheerful pound cake!
This cream cheese pound cake is buttery, full of lemon flavor, and really is something special. The drizzle throws it over the top. If you're looking for a satisfying treat to bake, try this pound cake!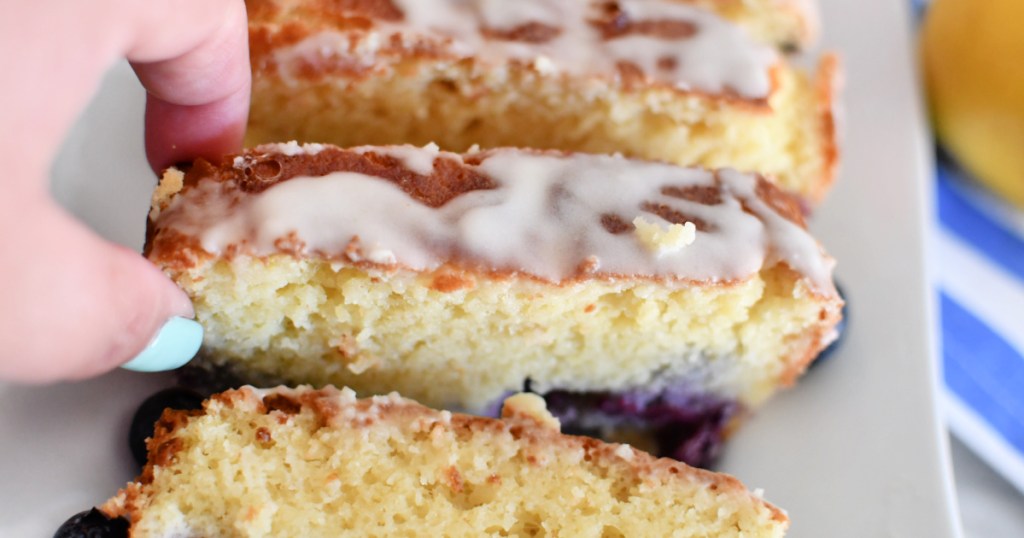 I am enjoying a slice with a cup of coffee as I'm typing this post up, and it's delicious!
Check out what my teammate Jen had to say after taste-testing this recipe:
"I could hardly wait to try this cake as I could smell the aroma of blueberries as it was cooking. It was easy to make with simple keto ingredients. It came out of the oven perfectly browned. The lemon icing was simple to make too and so yummy! This cake is moist, sweet, and the texture is very much like a pound cake. The lemon and blueberry really add wonderful flavor. This one is a keeper and going into my family rotation!"
---