Easy Keto Mixed Berry Cobbler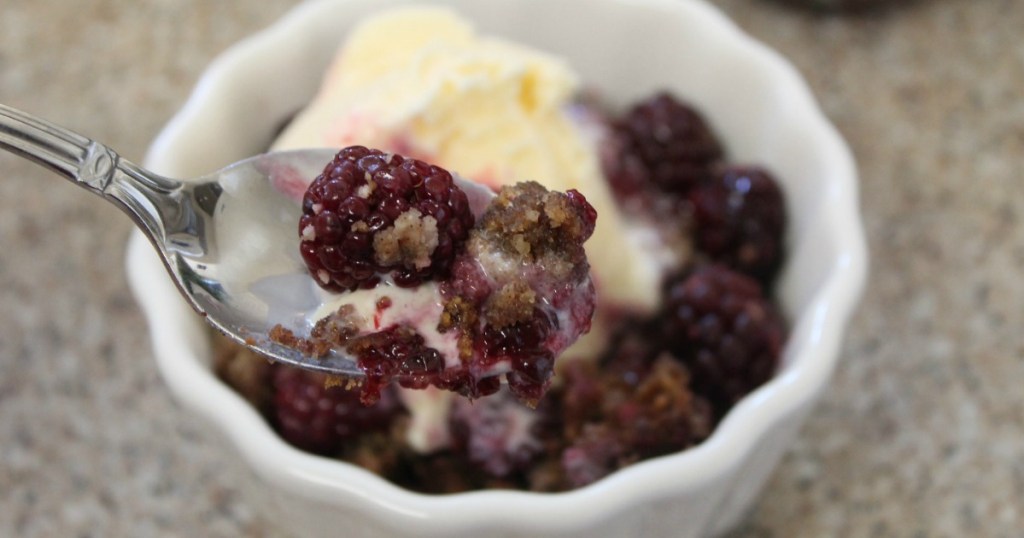 Love a fruity keto dessert?
Fruit cobbler is a super simple, yet totally satisfying summer dessert that anyone can make in under 30 minutes. This keto berry cobbler is packed with tart flavor from the mixed berries to the sweetness and crunch from the crumble. There's flavor packed in every delicious spoonful. 😋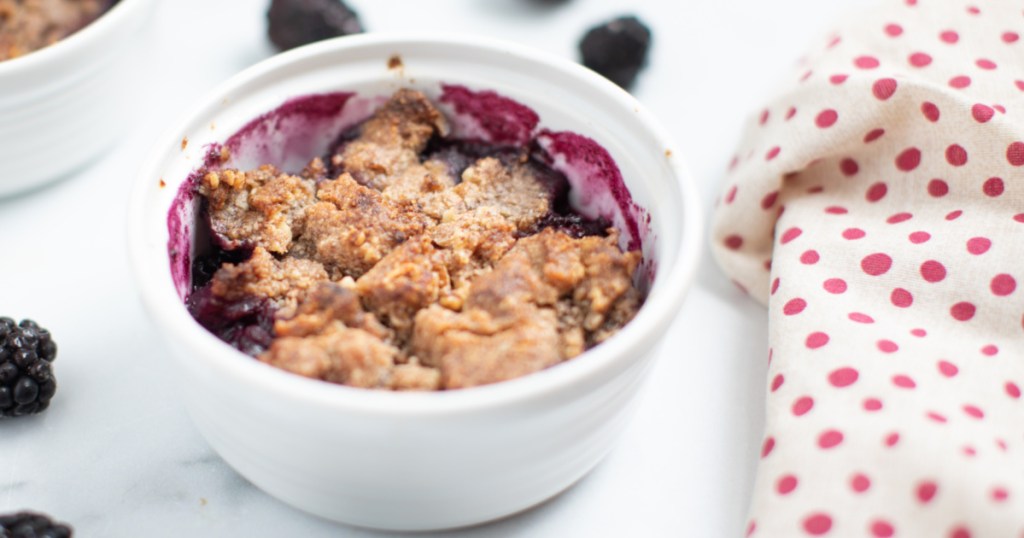 To make the best keto berry cobbler, here are a few tips:
Fresh berries are always my first choice for cobblers, but if you are having a hard time finding fresh, you can use a bag of frozen berries.
I used small 6 oz. ramekin dishes which helps with making individual-sized portions. If you are wanting to use a larger dish, you could use a 6″x6″ baking dish.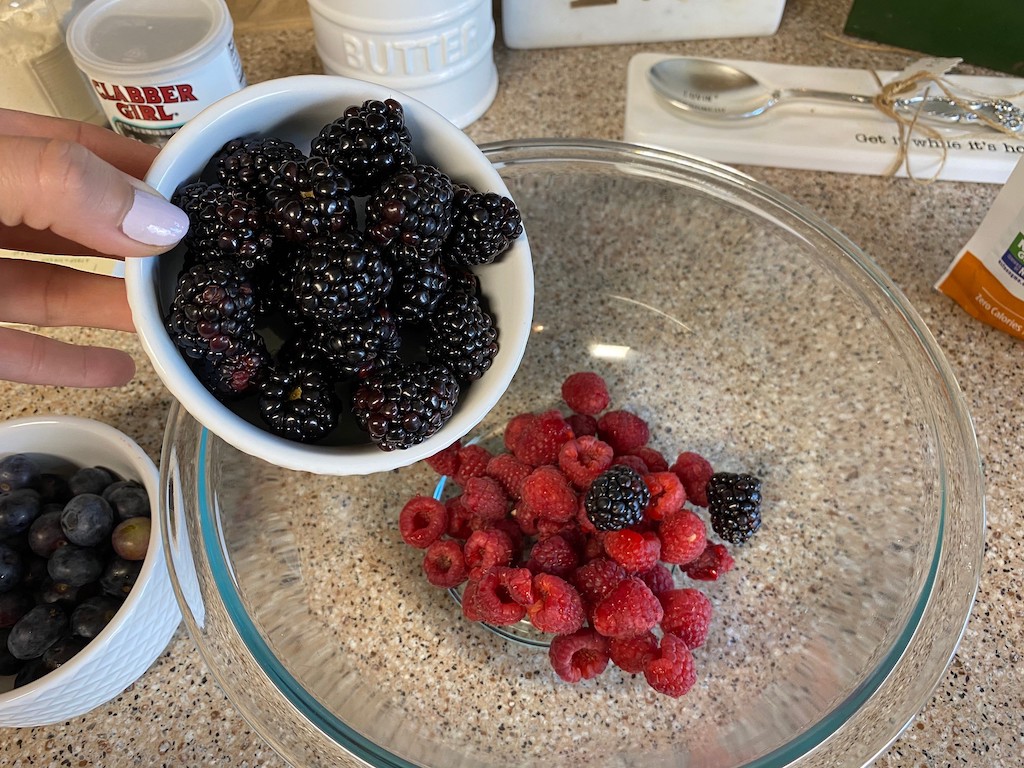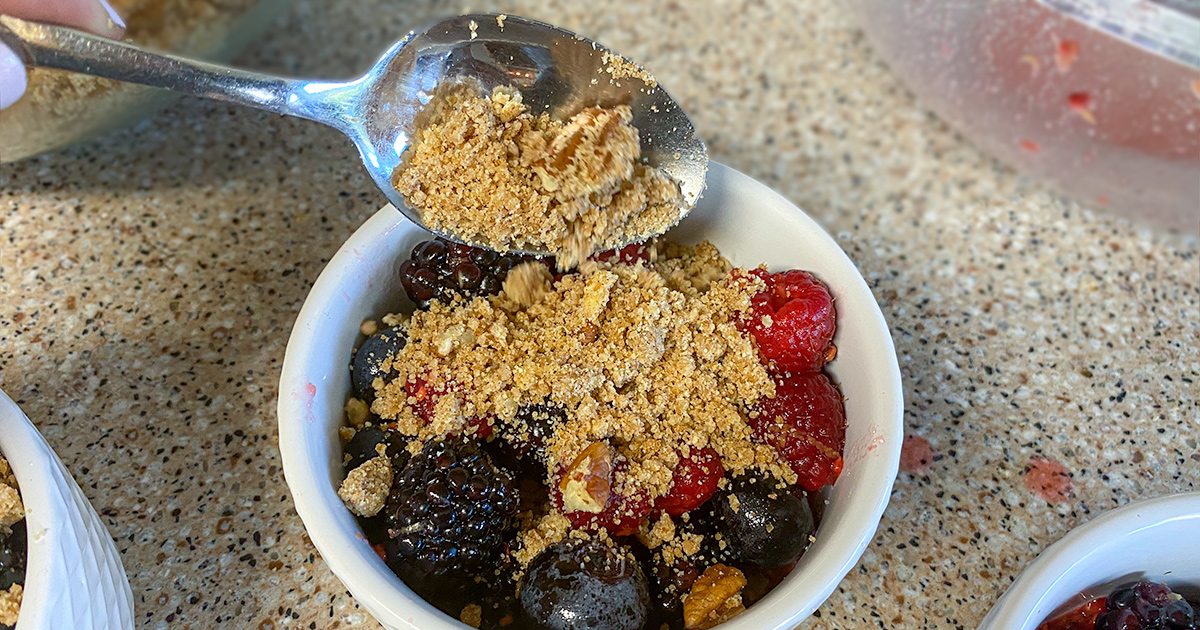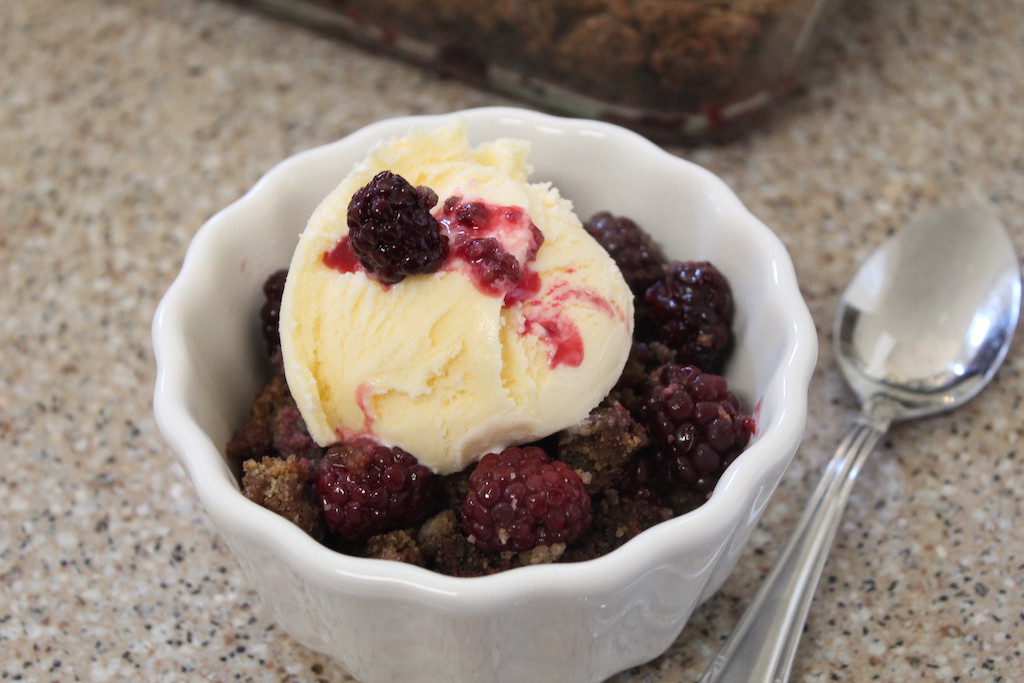 ---
yield: 3 SERVINGS
prep time: 10 MINUTES
cook time: 25 MINUTES
total time: 35 MINUTES
Easy yet satisfying low-carb summer berry cobbler all will love.
Ingredients
Berry Filling:
1 cup blackberries
1/2 cup blueberries
1 cup raspberries
1 tablespoon lemon zest
2 tablespoons lemon juice
2 tablespoons Swerve granular
Crumble topping:
1/2 cup almond flour
2 tablespoons coconut flour
1 tablespoon Swerve brown
1/2 teaspoon baking powder
1 teaspoon cinnamon
1/2 teaspoon salt
1/3 cup chopped pecans
4 tablespoons butter, chilled
1 teaspoon vanilla extract
Directions
1
Preheat oven to 375 degrees.
2
In a large bowl, add berries, lemon juice, lemon zest, and granular Swerve. Toss with a spoon until all berries are coated.
3
In a separate bowl, add coconut flour, almond flour, brown Swerve, baking powder, cinnamon, and salt. Once dry ingredients are whisked together, add in cold butter and vanilla extract. Mix with a pastry mixer or fork to create a crumb like dough texture.
4
Divide fruit evenly into ramekin dishes. Top with crumble topping and place on a baking sheet.
5
Bake in the oven for 30 minutes. If the crust is turning brown before cooking time is up, place a sheet of aluminum foil over the top and continue baking.
6
Once removed from the oven, let cool for 5 minutes. Enjoy warm with a big scoop of low-carb ice cream. Yum!
Additional Notes
Don't be alarmed by the high total carb count! Fiber and erythritol (the main ingredient in Swerve) do not affect blood sugar in the same way that regular carbs do, so we subtracted them from the total carb count. You'll see that the net carbs are much lower once you remove the sugar alcohols and fiber.
Nutrition Information
Yield: 3 cups, Serving Size: 6 oz dish
Amount Per Serving: 272 Calories | 25g Fat | 19g Total Carbs | 6g Fiber | 9g Sugar Alcohol | 4g Net Carbs
---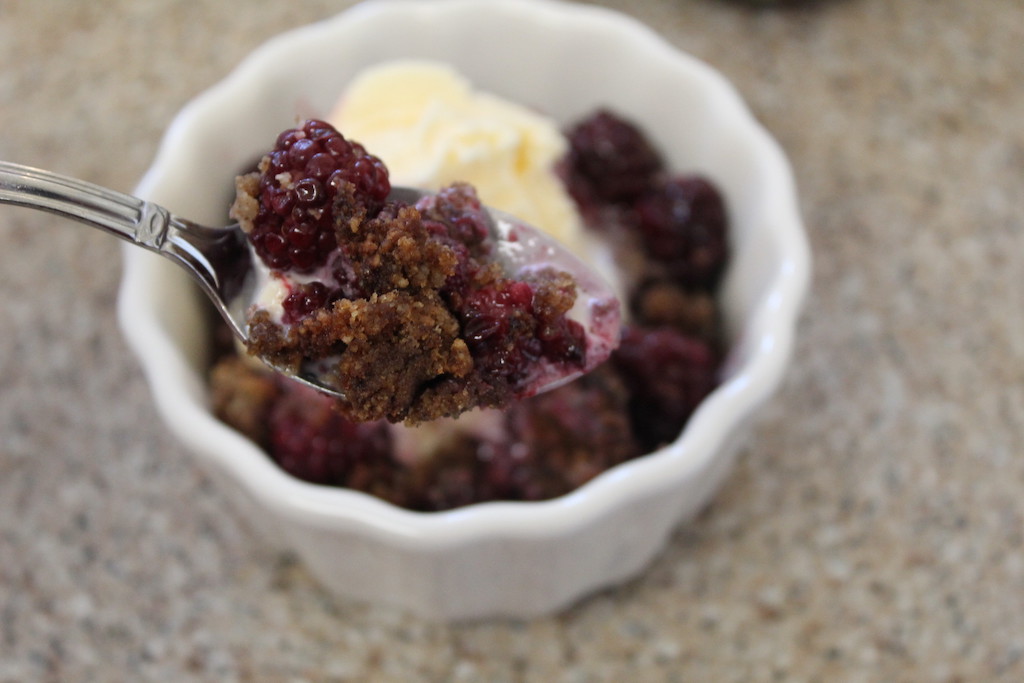 Keto berry cobbler is a refreshing summertime dessert the whole family will love!
Kick your feet up and enjoy this easy summertime dessert and all the freshness that comes with the mixed berry base. But get ready for it to be a regular request! 😉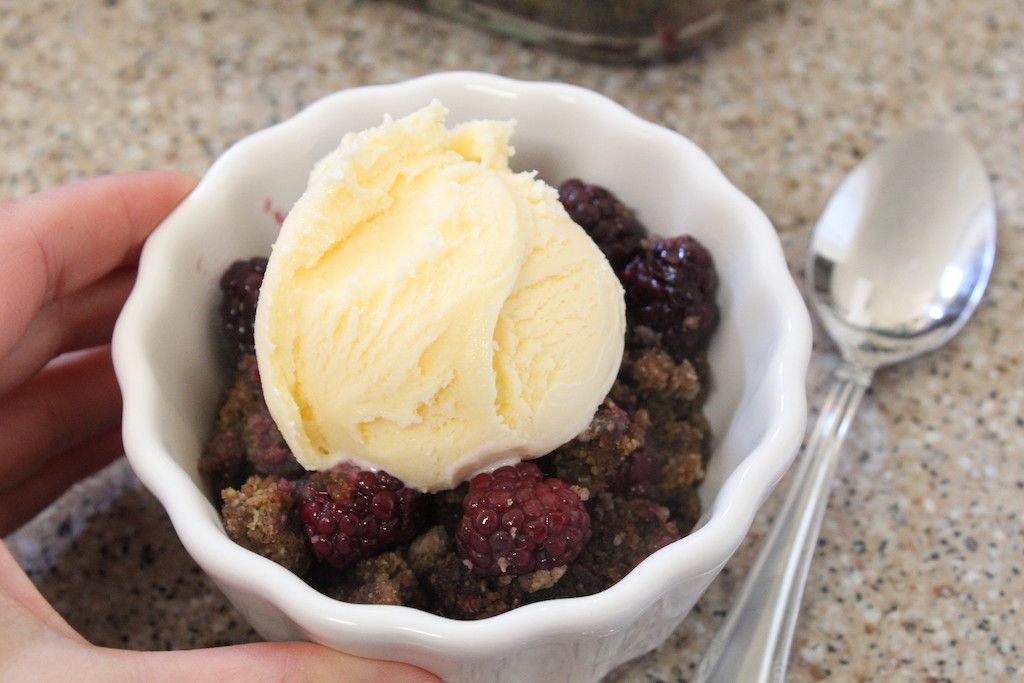 ---
Curb sweet tooth cravings with Chocolate Covered Cheesecake Fat Bombs.