Five Nights of 5-Ingredient Keto Dinners (Easy Meal Plan + Grocery List)
Love easy meal plan ideas with minimal ingredients?
Our Week 3 meal plan for the 30-Day Keto Challenge is focused on low effort family favorites and easy keto dinner ideas to keep you on track. These recipes not only taste delicious, but they also only require around 5 key ingredients while still using a handful of other cooking components that you may already have in your pantry.
Note: These selections feature main dish recipes using around 5 ingredients, not including spices and cooking oils.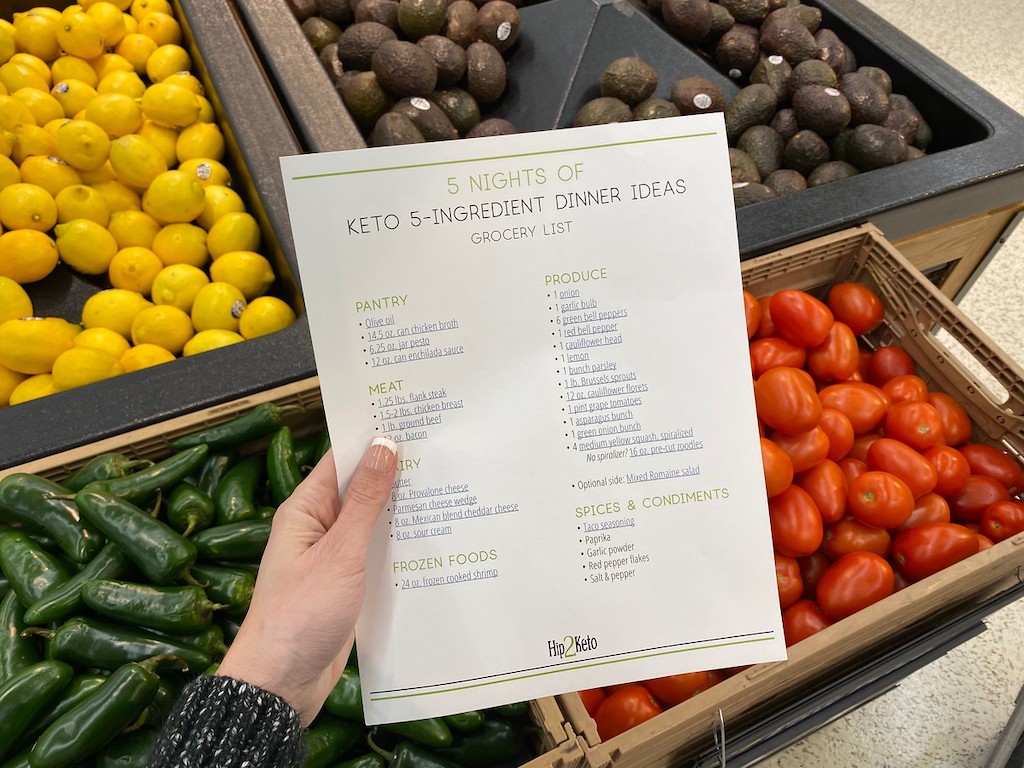 We've even included a FREE printable grocery list for our keto meal plan that you can take with you to the store. Or, if you're like me and love shopping for groceries in your pajamas, you can click through the links on our grocery list here and add all of the ingredients to your Walmart Grocery cart for a quick and easy pickup.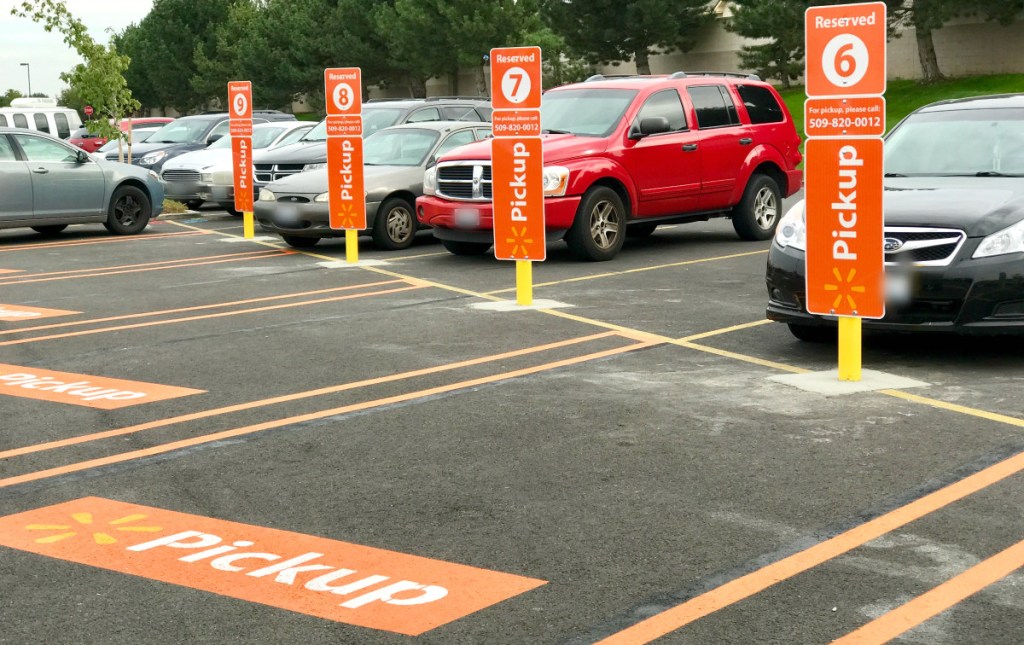 Not familiar with Walmart Grocery Pickup? Check out why we love using this grocery pickup service over on our sister-site, Hip2Save, and be sure to take advantage of their current promo codes:
---
Here are our five easy and yummy 5-ingredient keto dinner recipes: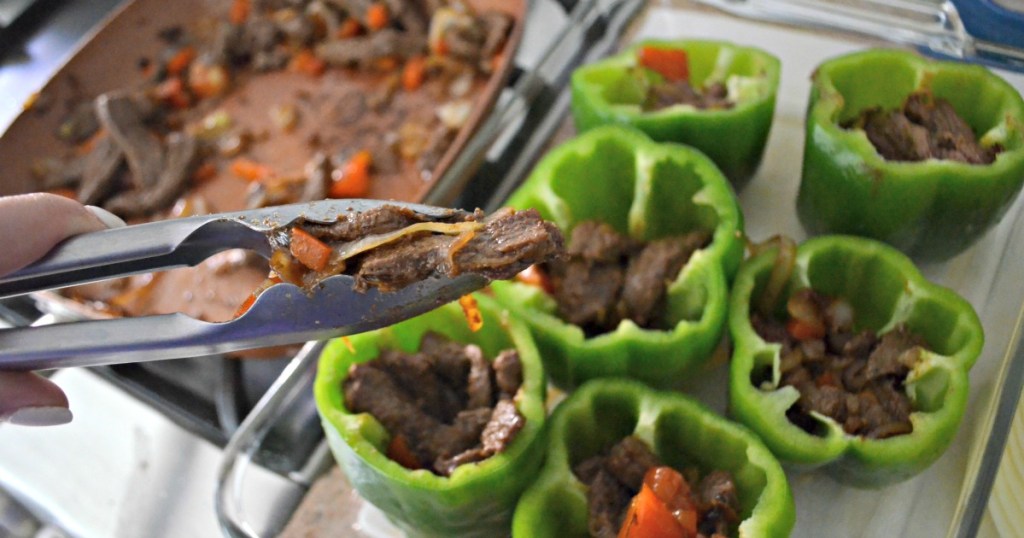 Prep Time: 20 minutes | Cook Time: 30 minutes | Serves: 6
Instead of carby sandwiches, try these meat and cheese stuffed bell peppers using flank steak, sauteed veggies, and provolone cheese! It's full of flavor, hearty, and definitely a simple yet innovative meal.
INGREDIENTS:
---
Prep Time: 15 minutes | Cook Time: 30 minutes | Serves: 4
This buttery shrimp scampi recipe is one of my family's favorite meals, and it's so very easy to serve keto style using a tray of delicious roasted cauliflower instead of noodles.
INGREDIENTS:
For the Cauliflower:
For the Scampi:
---

Prep Time: 10 minutes | Cook Time: 25 minutes via Instant Pot | Serves: 5
Here's a quick and convenient no-fuss comforting roasted chicken and veggie meal! Chicken, cauliflower, Brussels sprouts, and asparagus get coated with basil pesto, for a flavorful and comforting sheet pan meal all will love!
INGREDIENTS:
---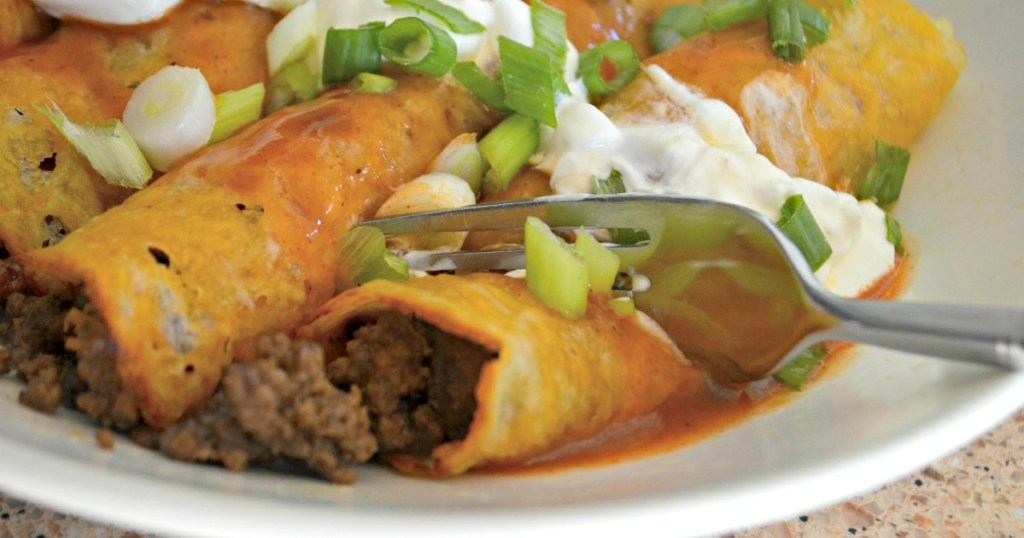 Prep Time: 15 minutes | Cook Time: 30 minutes | Serves: 4
Enjoy Mexican-inspired enchiladas again by making low carb shredded cheese "tortillas"! It's a fun and easy to make idea we know you'll love too! Better yet, it's a true 5 ingredient recipe!
INGREDIENTS:
Side Dish Idea: Consider making a quick veggie side salad or picking up a couple of mixed greens salad bags at the store!
---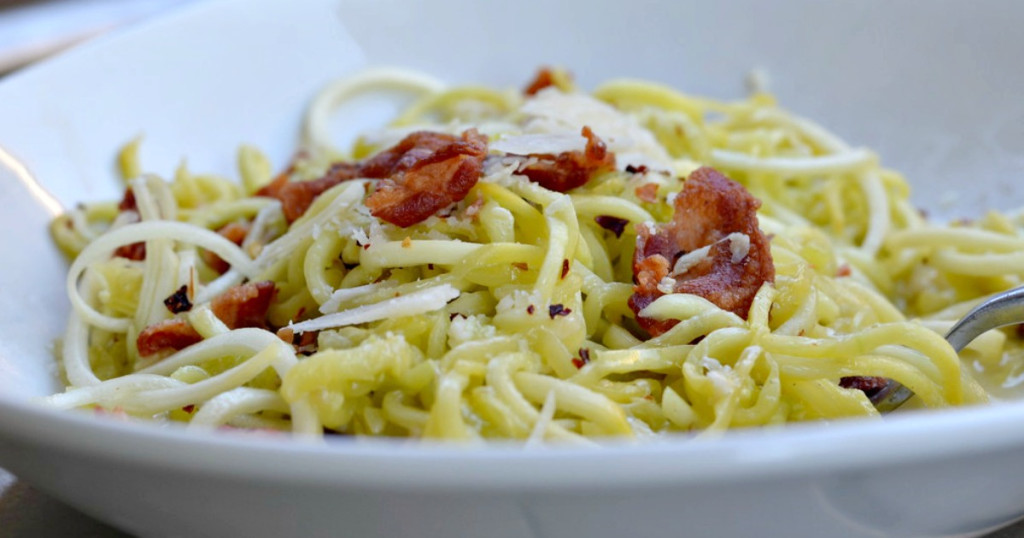 Prep Time: 15 minutes | Cook Time: 10 minutes | Serves: 4
This keto bacon Cacio e Pepe is a super simple and tasty Italian classic that means "cheese and pepper" in English. Plate your dish high with spiralized squash noodles cooked with garlic, olive oil, topped with parmesan and bacon.
INGREDIENTS:
---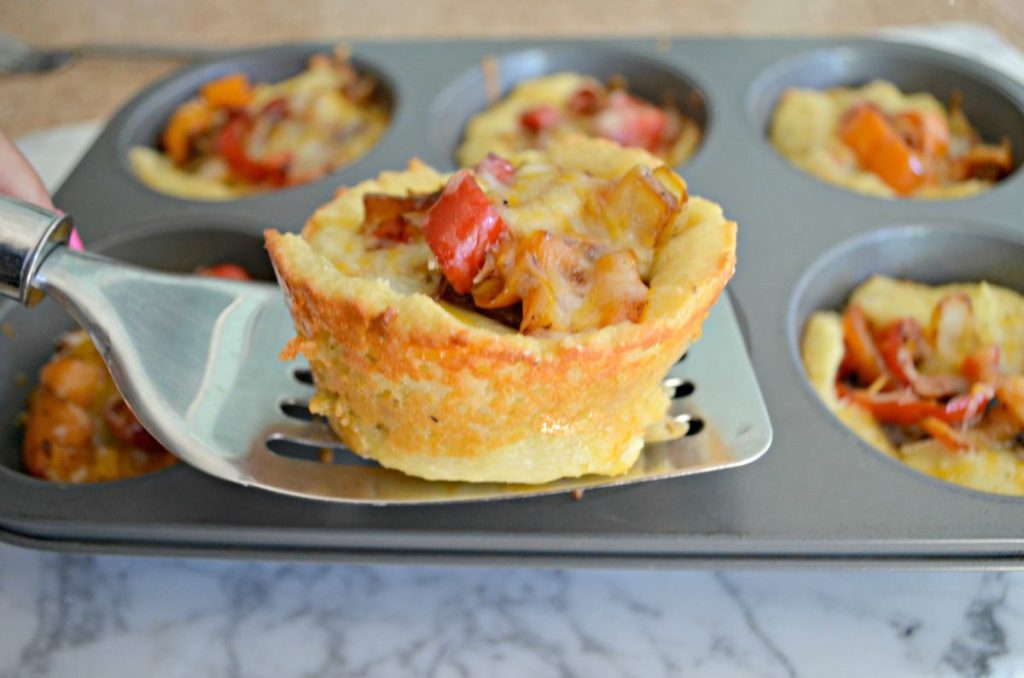 Breakfast, Lunch, & In-Betweens
You don't even need 5 ingredients to create an easy morning meal! Breakfast can be as simple as a slice of bacon and half an avocado sprinkled with Everything But the Bagel seasoning on top. You can also go the extra mile and make these amazing fat head sausage breakfast muffins! Another idea would be to prepare these copycat Starbucks keto egg bites, and reheat them during the week.
For lunch or a snack, try these ham and cream cheese roll-ups or perhaps make a copycat Jimmy John's Unwich!
This is a great week to try out intermittent fasting! One of the plans you could try is to fast all day (basically for breakfast and lunch) and have a 4-hour "eating" window at night. Head here to see all the different intermittent fasting plans.
---
---