You've Gotta Try This One-Pan Keto Chicken Pesto and Veggies Recipe!
Love simple sheet pan meals?
This delicious and easy keto chicken pesto recipe is loaded with flavor. Just throw everything on a sheet pan and bake a complete meal super easily! Plus, there's just one dish to wash at the end!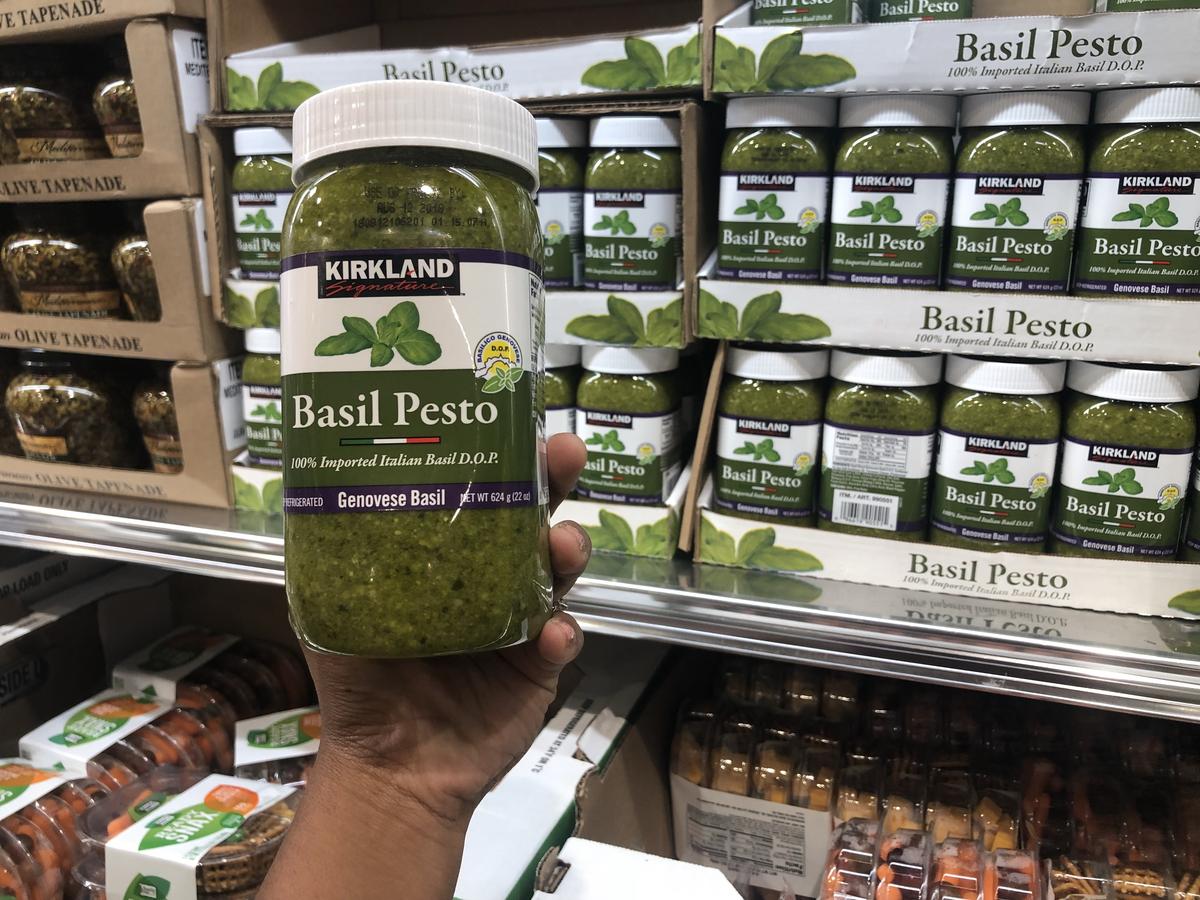 Hip Tip: Feel free to make your own basil pesto, or use a store-bought version. We love the prepared pesto from Costco! It's very good and also convenient for other easy meals.
Looking to cut the carbs in this recipe further? Use fewer veggies.
---
Print
One-Pan Chicken Pesto and Veggies
yield: 5 SERVINGS
prep time: 10 MINUTES
cook time: 25 MINUTES
total time: 35 MINUTES
Ingredients
1/2 cup prepared pesto
12 oz. fresh brussels sprouts trimmed, cut
10 oz. fresh cauliflower florets
1/2 cup grape tomatoes
1 cup fresh asparagus, chopped
1.5 pounds raw chicken breast chopped in one inch pieces
Directions
1
Preheat oven to 400 degrees F.
2
In a large bowl, stir veggies and 1/4 cup pesto to coat. Place on a large sheet pan. (Cover sheet pan first with parchment paper for easy cleanup.)
3
Season chicken with salt & pepper. Coat chicken with 1/4 cup pesto, and add to the sheet pan.
4
Bake at 400 degrees for about 24-30 minutes until chicken is cooked and veggies are tender.
Nutrition Information
Yield: 5 servings, Serving Size: 1 serving
Amount Per Serving: 383 Calories | 20g Fat | 15g Total Carbs | 6g Fiber | 43g Protein | 9g Net Carbs
---
I think homemade roasted veggies and chicken are so comforting and one of my favorites to make at home. If your family loves pesto, this easy dinner is a must-try. My kids were telling me last night as we ate it that "Everything tastes better with pesto, even vegetables."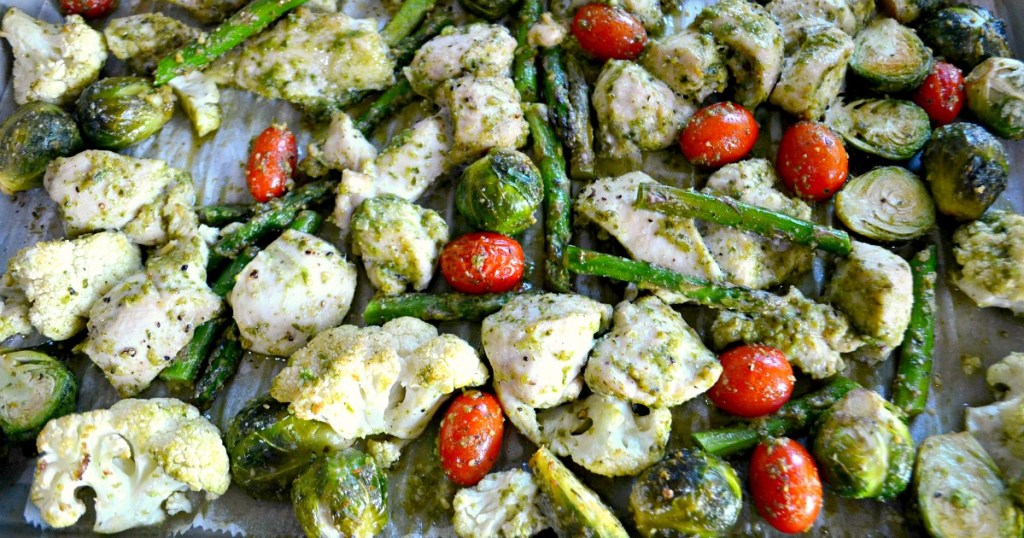 This is such a delicious, quick, and easy dinner idea!
There are so many variations for this pesto bake, including sliced Italian sausage and peppers (and even sliced pork tenderloin instead of chicken). I like that you can just grab veggies from the fridge that need to be used up as well.
---