Keto Ground Beef Enchiladas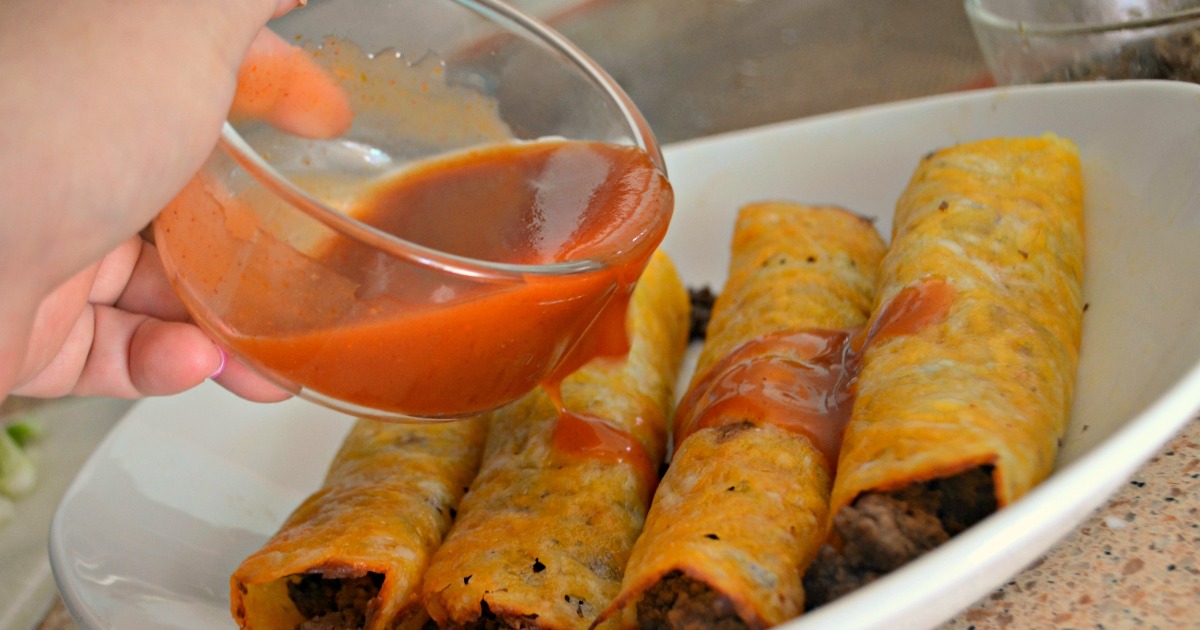 Are you a fan of red enchiladas?
How about making these deliciously simple keto ground beef enchiladas with cheese shells instead of corn?! Yep – you read that right. These are simple one ingredient shredded cheese tortillas that you can roll and fill up with yummy taco meat or shredded chicken for enchiladas! It's a genius keto hack that still lets you enjoy crave-able enchiladas without falling off the low carb wagon!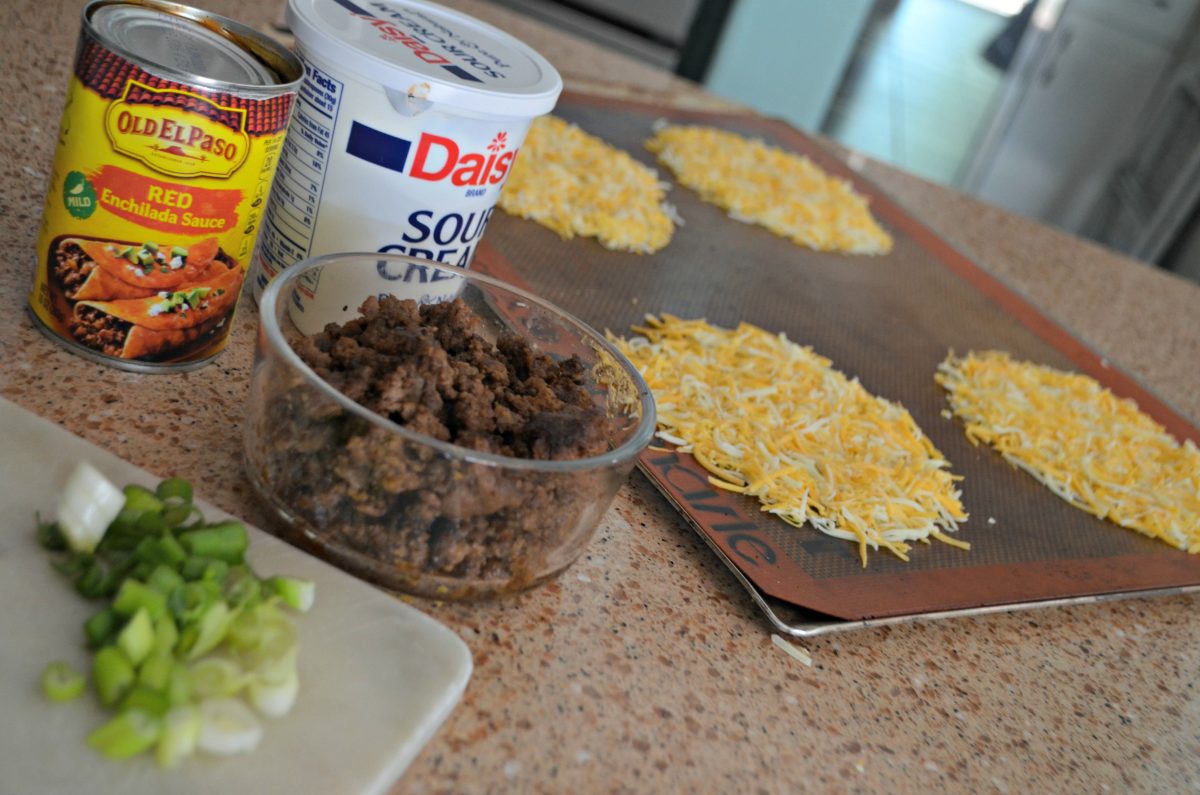 Quick and easy meal idea!
Even better, this dish requires minimal effort and just a few ingredients! Keto enchiladas are a great way to use up any taco meat you may have leftover from another meal. Once you make your cheese tortillas, just roll them with meat and top with a little enchilada sauce, sour cream, and onion.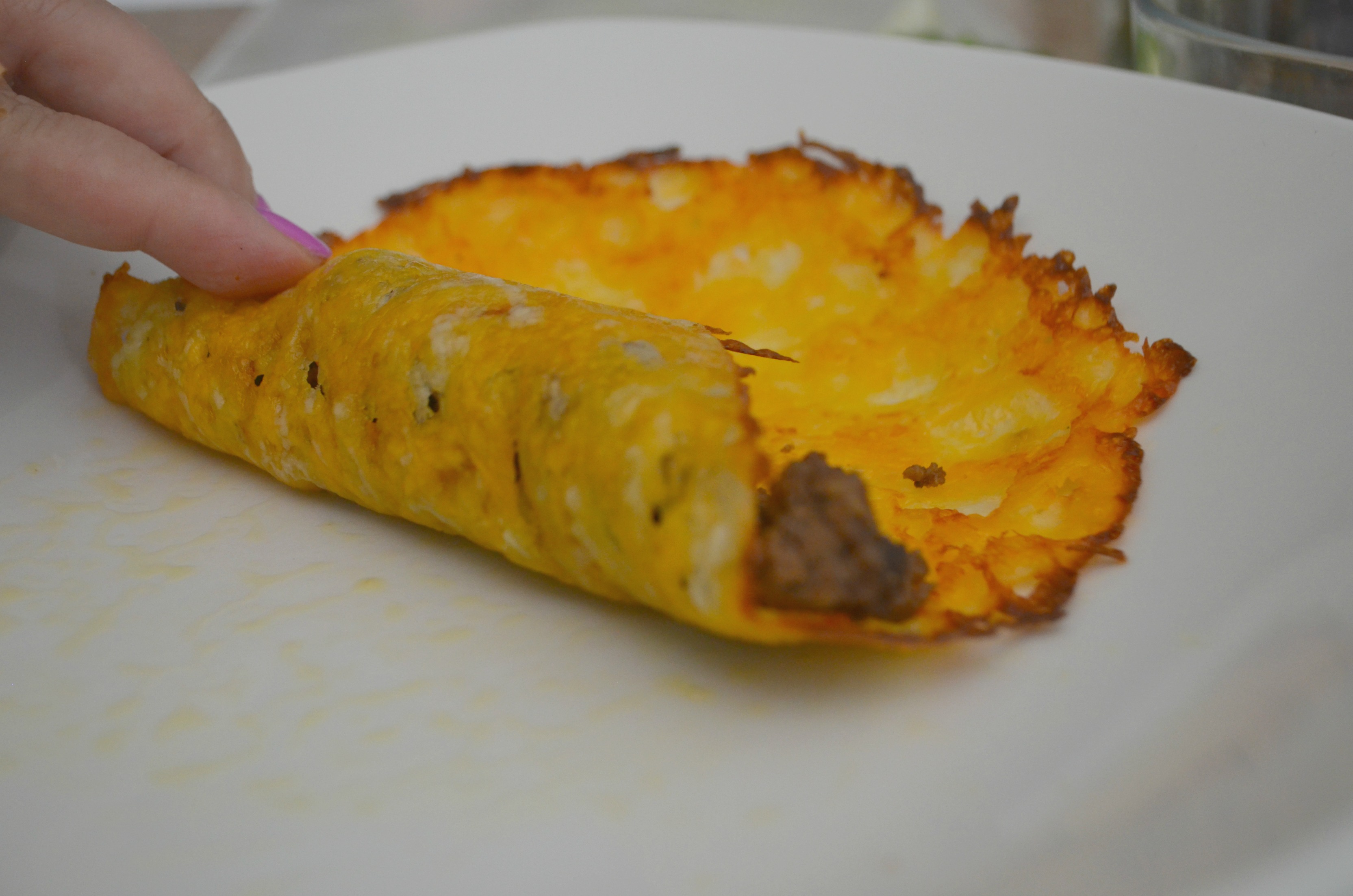 ---
Print
Keto Ground Beef Enchiladas
yield: 4 SERVINGS
prep time: 15 MINUTES
cook time: 6 MINUTES
total time: 21 MINUTES
Use these shredded cheese tortillas to make tasty keto-friendly enchiladas!
Ingredients
1 pound ground beef
2 cups Mexican blend cheese, shredded
1/2 cup red enchilada sauce, warmed in microwave
8 teaspoons sour cream
2 green onions, sliced
Directions
1
Cook ground beef in a skillet on the stove with homemade keto seasoning. Set aside.
2
Preheat oven to 350 degrees. Prepare a baking sheet pan with parchment paper or silicone mat.
3
Arrange shredded cheese into 8 separate flat circles on the sheet pan, using about 1/4 cup cheese for each one. You may have to use two sheet pans to make 8 enchilada shells.
4
Bake for about 6 minutes until cheese is bubbling and the outside of the cheese circles starts to brown.
5
While still warm and bendable, flip each cheese circle over. Roll each one with 1/2 cup ground beef, and pour warm enchilada sauce over the top.
6
Add 1 teaspoon of sour cream to each enchilada, and a few sliced onions to the tops.
Nutrition Information
Yield: 4 servings, Serving Size: 2 enchiladas per serving
Amount Per Serving: 485 Calories | 38g Fat | 6g Total Carbs | 2g Fiber | 29g Protein | 4g Net Carbs
---
Keto enchiladas cure that Mexican food craving!
The result is a satisfying and delicious meal with all the flavors of typical enchiladas, without a ton of carbs. Ground beef enchiladas are one of my very favorite meals, and this is a tasty version my family enjoyed!
For this recipe, I figured nutrition for about a pound of beef over the entire recipe, prepared with my taco seasoning.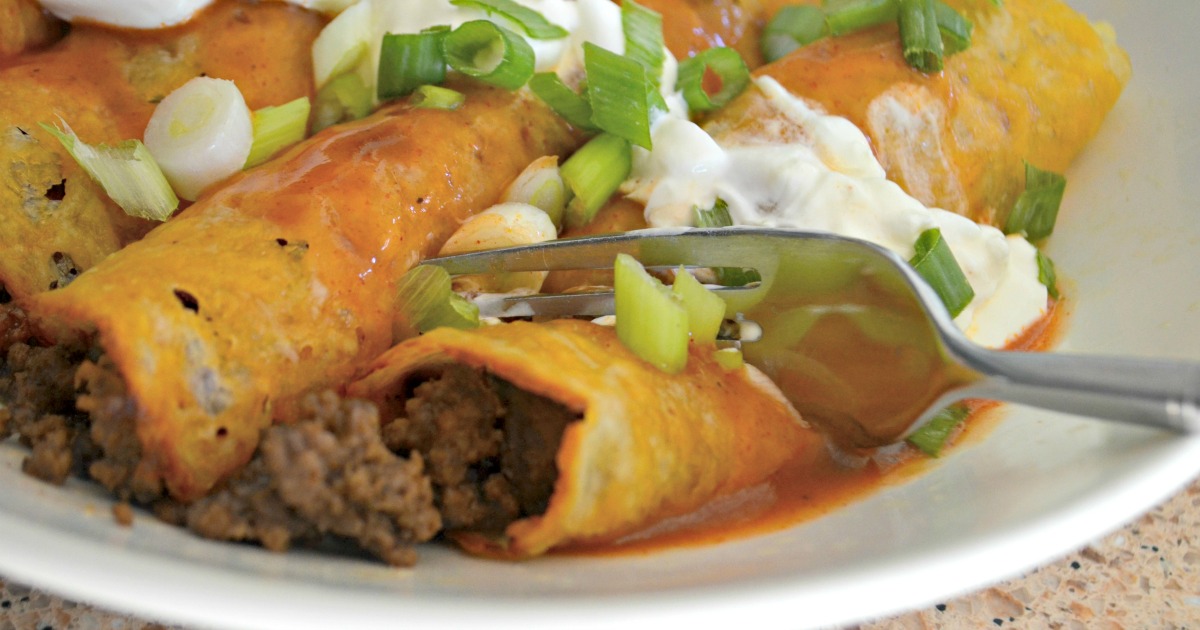 ---