Crepini Egg Wraps = Keto Game Changer (0 Net Carbs)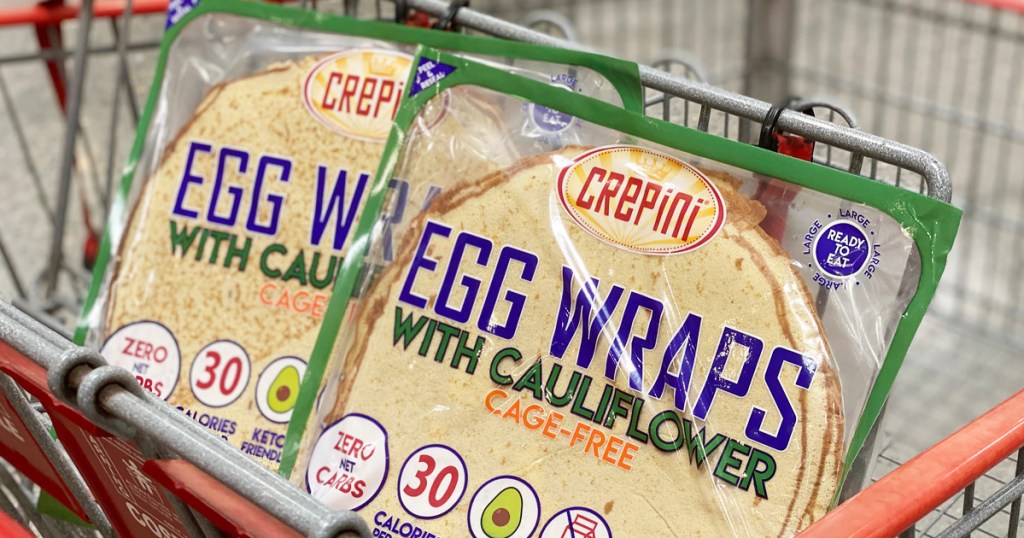 Wrap it up!
It's amazing how there are so many keto-friendly bread alternatives on the market right now. Our team is lovin' the Trader Joe's Jicama Wraps, so I was excited when I spotted these Crepini Egg Wraps with cauliflower at Costco.
Anything to make life easier while keeping it keto is a home run for me!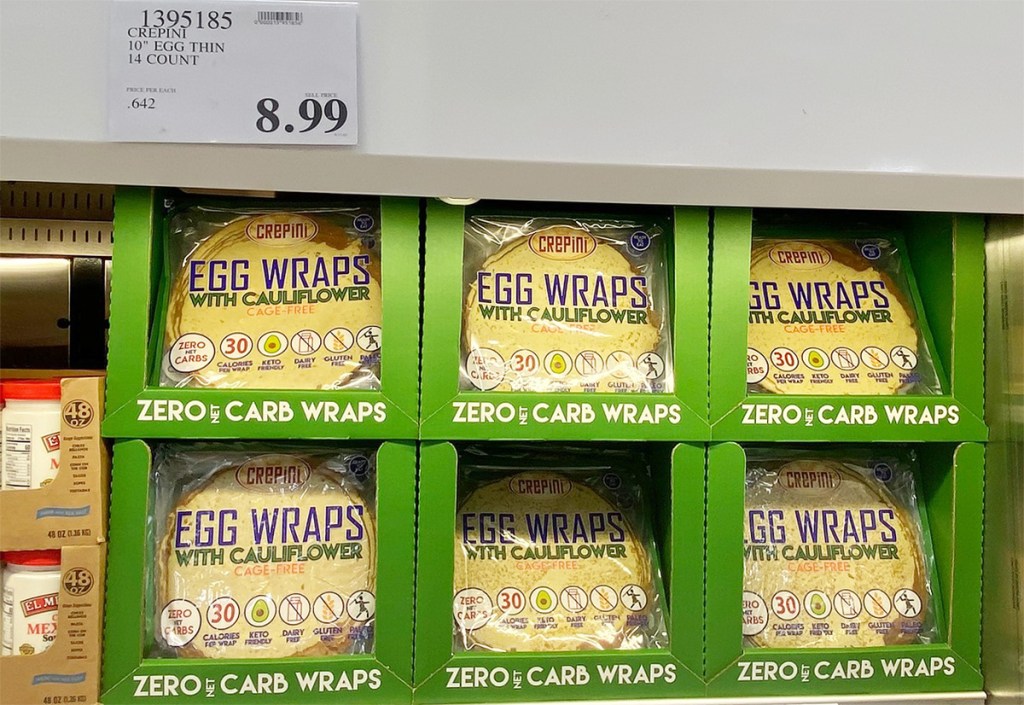 These egg wraps are currently exclusive to Costco and are available in select areas. They're larger than most low carb wraps, coming in at 10″ to be more versatile to make things like pizzas, quesadillas, sandwiches, and more.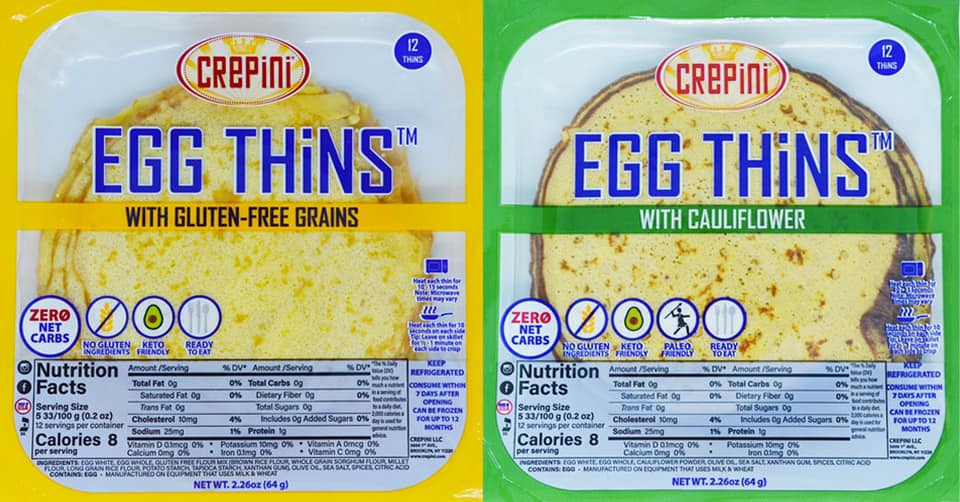 Crepini also has a line of Egg Thins that are available at various retailers including Walmart, Target, Kroger, and more, but they are a little bit smaller and are also zero carbs. So if you can't find the wraps, you may be able to grab the egg thins!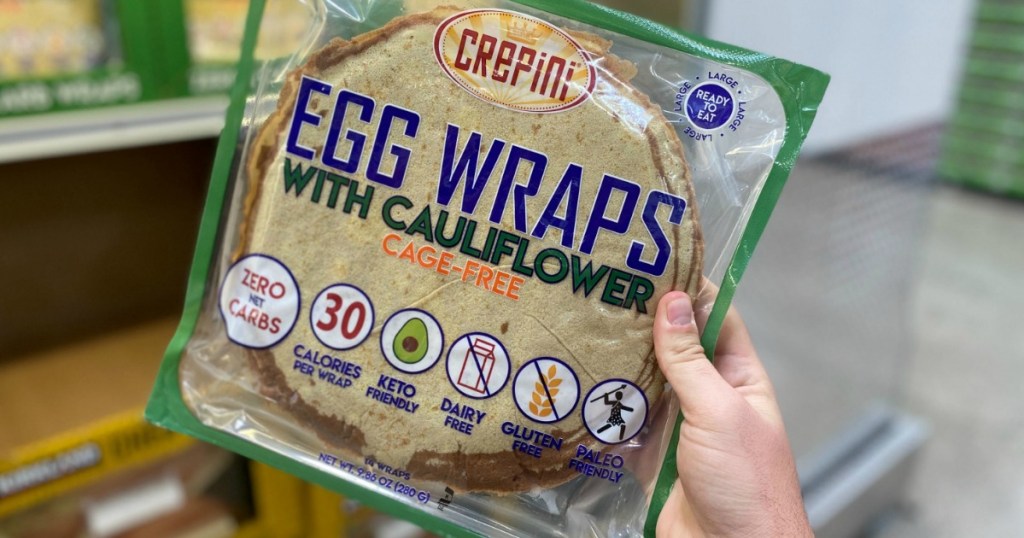 Want to know one of my favorite things about these keto egg wraps?
They are ZERO net carbs per serving. Yep, you heard that right! These wraps are truly a low carb game changer.
Crepini Egg Wraps with Cauliflower are all-natural, grain-free, gluten-free, keto-friendly, paleo-friendly, dairy-free, sugar-free, kosher, and are made with cage-free eggs! Wow, they've really covered almost everyone's dietary needs.😅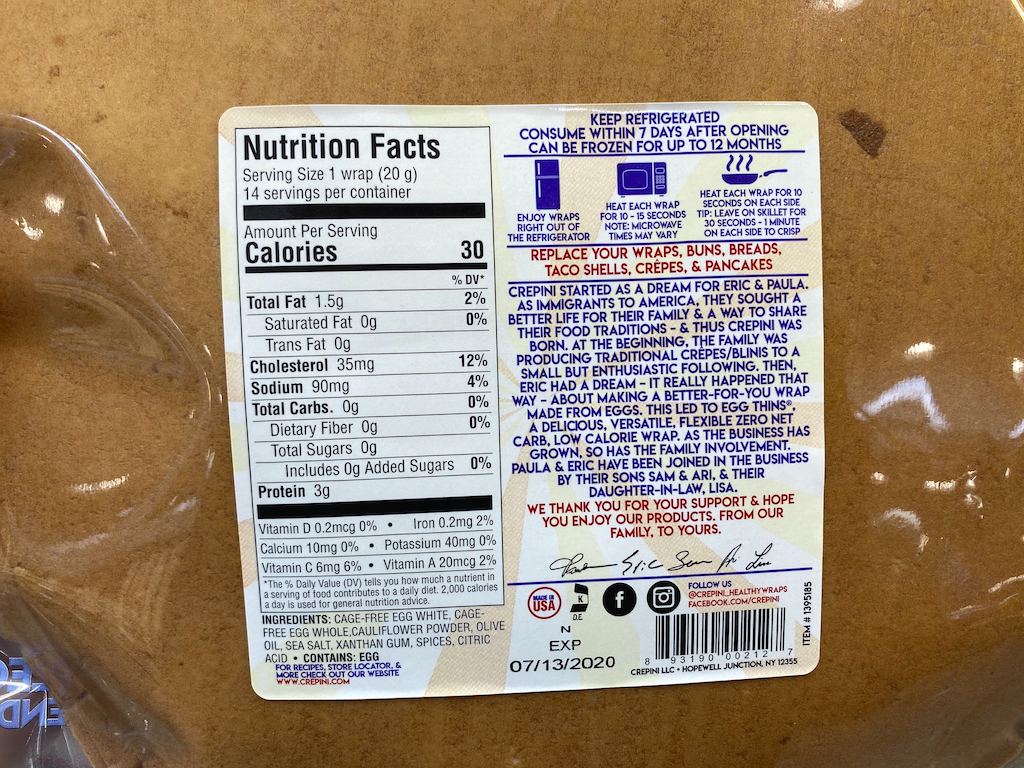 Crepini Egg Wraps with Cauliflower Nutrition
Serving Size: 1 Wrap | Calories: 30 | Fat: 1.5g | Total Carbs: 0g | Dietary Fiber: 0g | Total Sugars: 0g | Protein: 3g
Crepini Egg wraps are affordable and delicious!
Each 14-count pack runs about $8.99 at Costco – so just 64¢ per wrap. Since they are larger than most wraps this price is pretty reasonable if you ask me!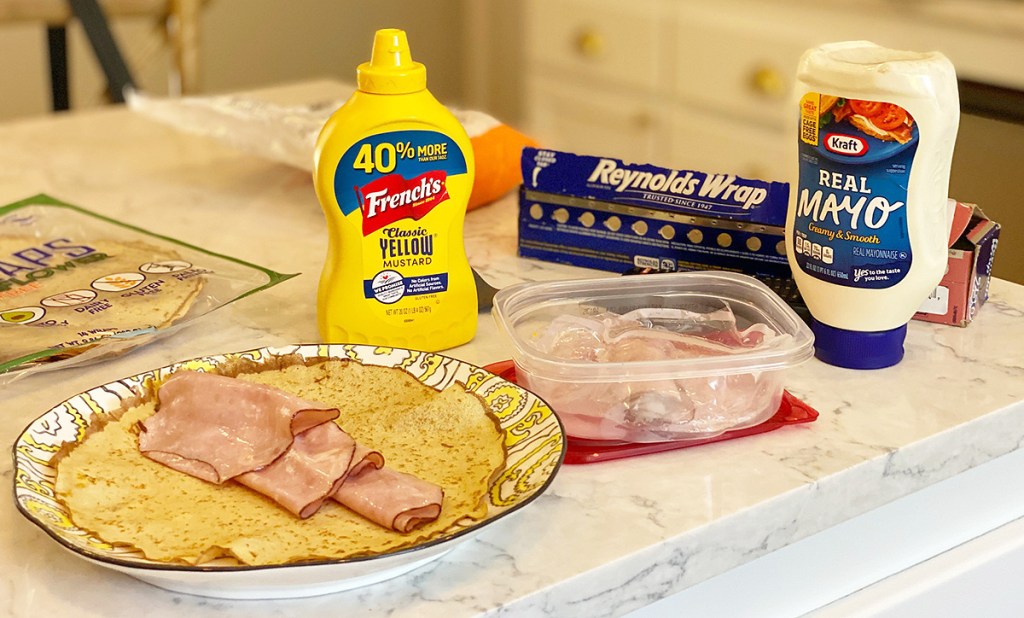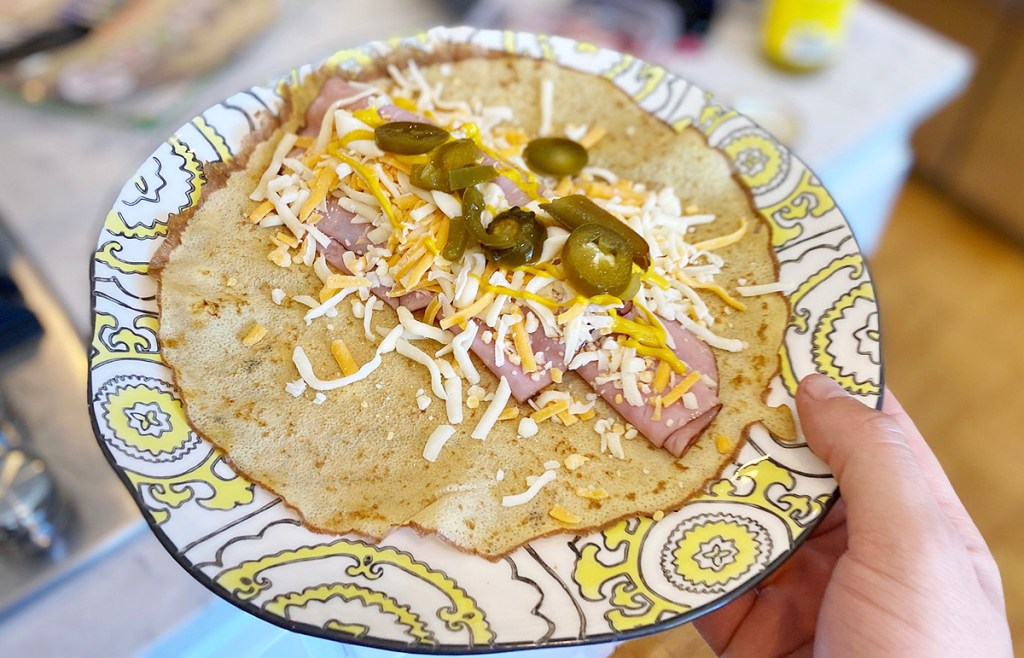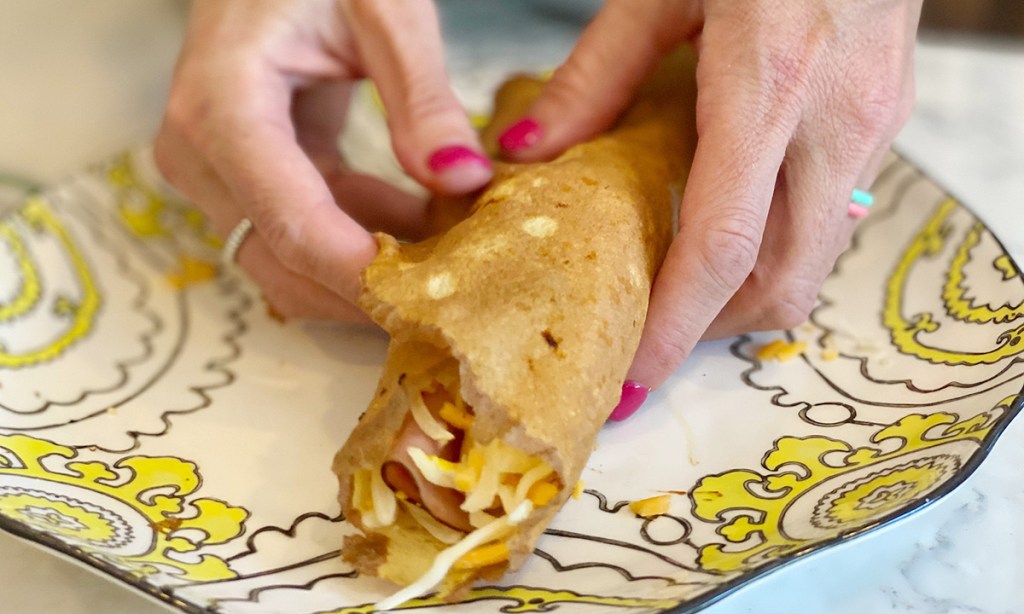 My favorite way to eat the wraps is to throw them in a pan to heat them up and toast a little bit. I then like to throw on some deli meat, cheese, peppers, and sandwich fixings for a quick and easy low carb lunch or even dinner idea. I can't wait to use them next to make a cheesy keto quesadilla.
---
Check out these great ideas for using egg wraps in your next meal!
---
Check out the 100+ keto foods you can score at Costco and Sam's Club!