Easy Keto Buffalo Chicken Taquitos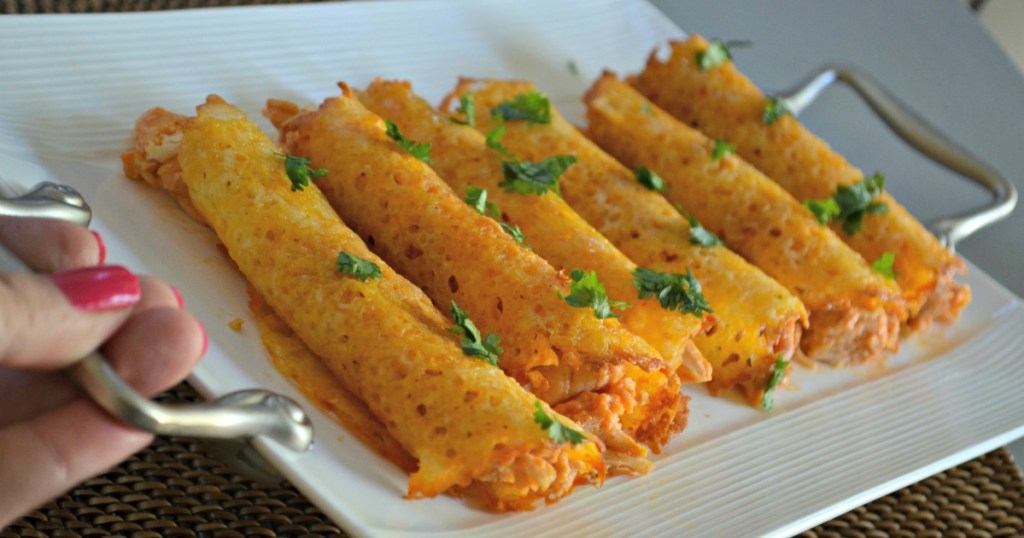 This easy Mexican-inspired dish is sure to be a hit!
Make our delicious keto Buffalo chicken taquitos by replacing traditional corn tortillas with crispy cheese shells (a fun variation of these one ingredient keto taco shells)! Plus, you'll appreciate how simple this recipe is. I love that you can use leftover rotisserie chicken for this or shred leftover chicken breast meat.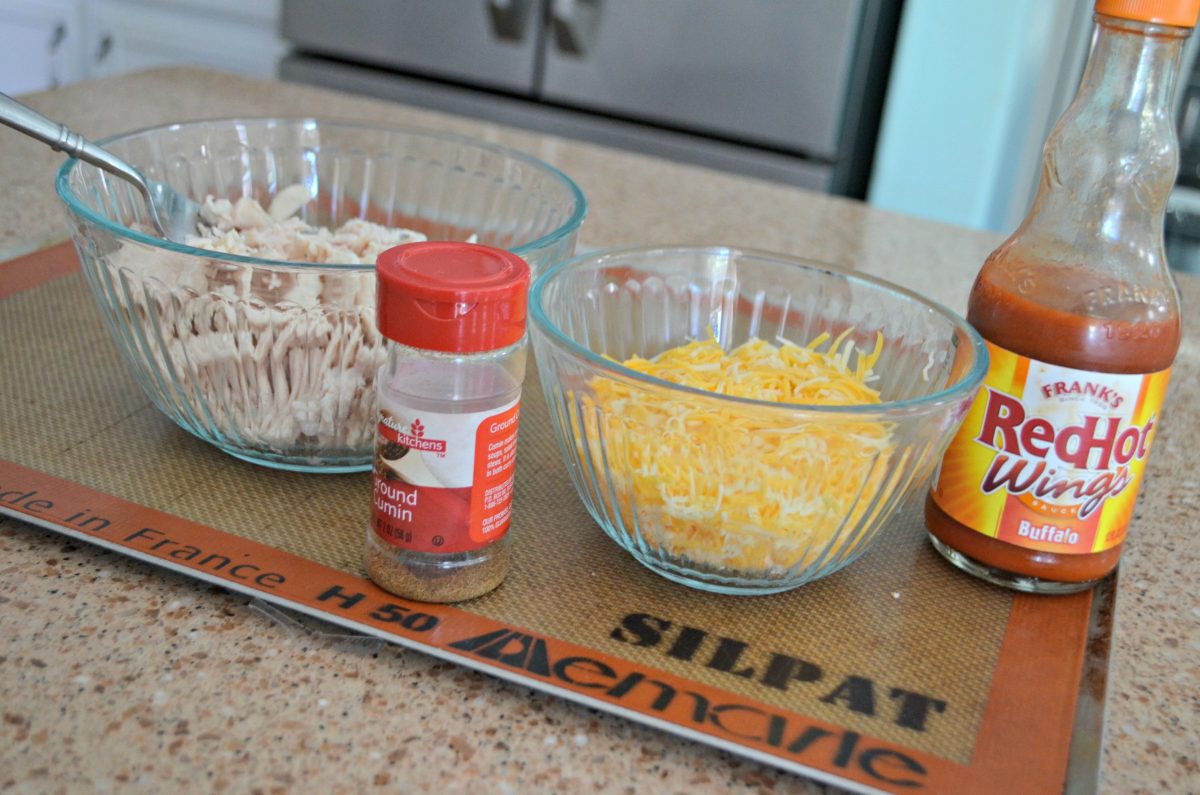 Hip Recipe Tips:
Different brands of cheese can affect the end flavor which is why we loved using a Mexican-blend for these shells.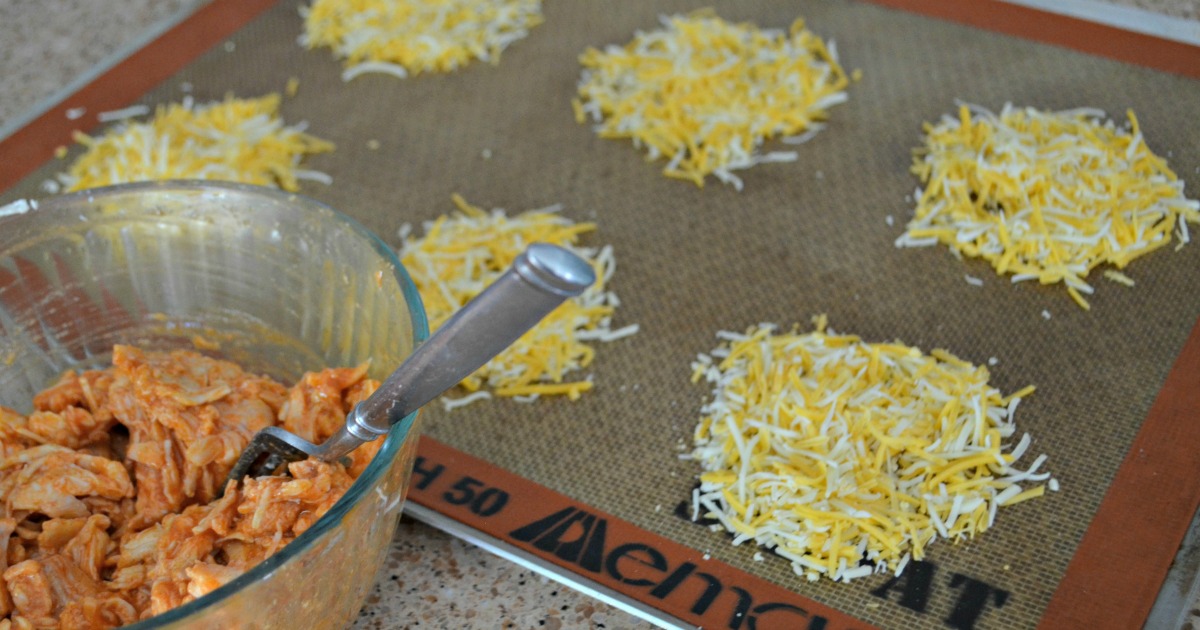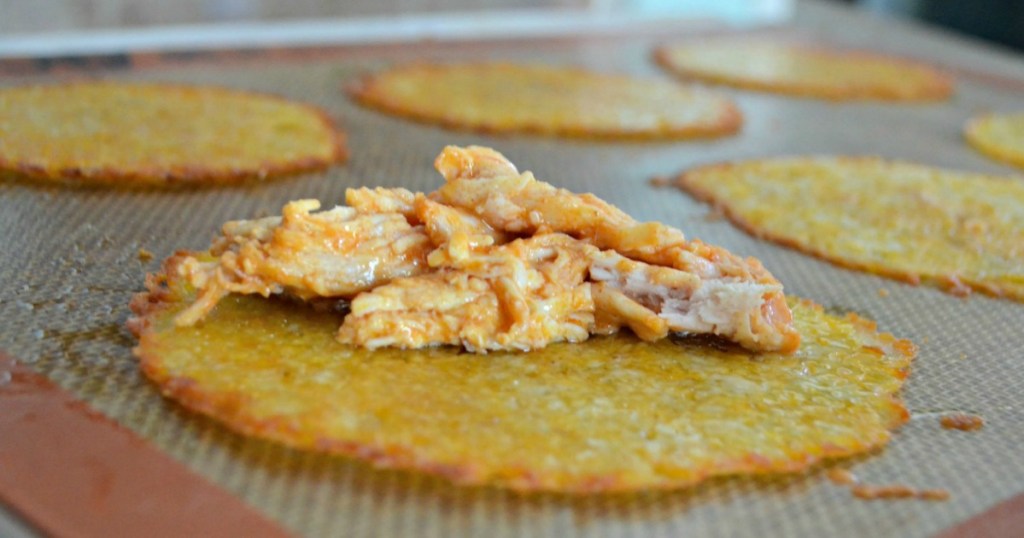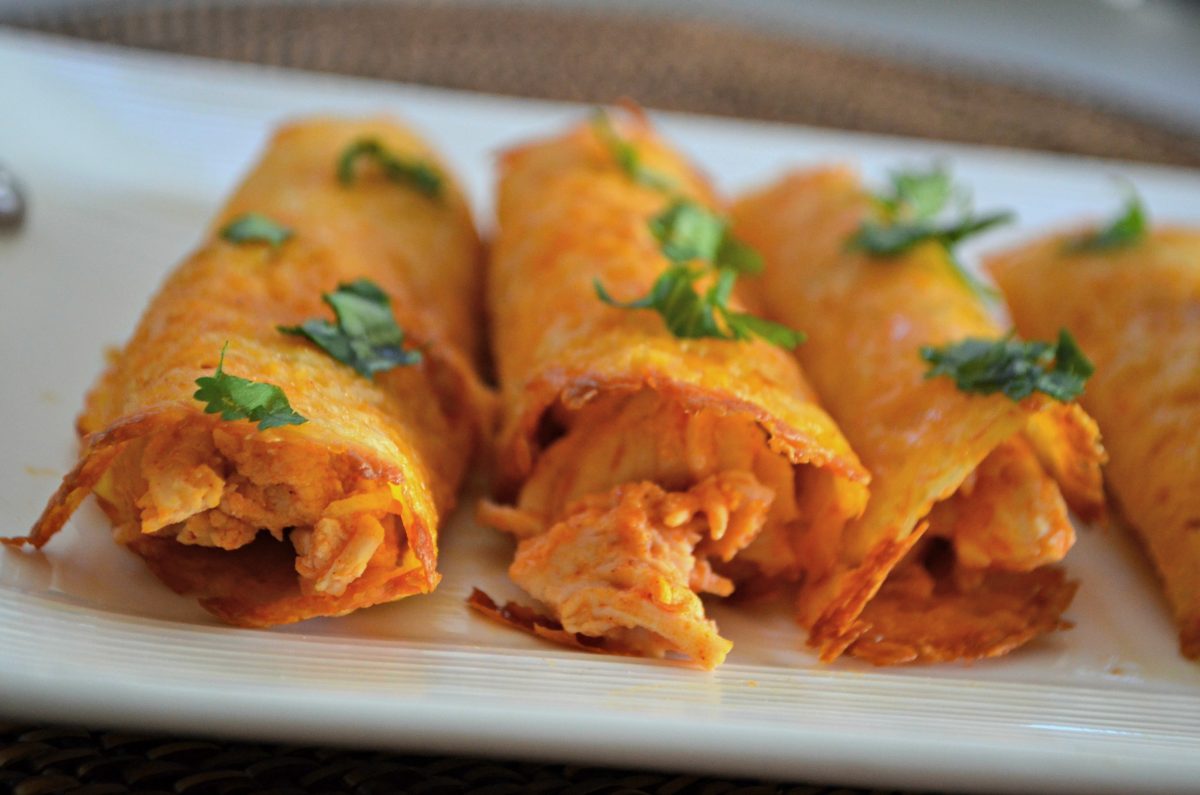 ---
Print
Keto Buffalo Chicken Taquitos
yield: 6 SERVINGS
prep time: 10 MINUTES
cook time: 6 MINUTES
total time: 16 MINUTES
Shredded cheese is melted in the oven for the delicious shells of these Buffalo chicken taquitos!
Ingredients
1 1/4 cup shredded cheese, Mexican blend
1/2 teaspoon ground cumin
1 cup shredded chicken, cooked
fresh chopped cilantro (optional garnish)
Directions
1
Preheat oven to 400 degrees. Cover a baking sheet with parchment paper or a silicone mat, set aside.
2
Season shredded cheese with cumin.
3
Make 6 small circles of cheese on the baking mat. Flatten cheese so it's an even layer. Bake for about 6 minutes until edges are browned.
4
Remove from the oven and let cool for a minute or two.
5
In a small bowl, mix Buffalo wing sauce with shredded chicken and heat in the microwave for one minute.
6
While still warm and bendable, flip shells over, add shredded chicken to the middle, and roll it up. Continue with each of the shells and place rolled taquitos on a plate. This recipe makes 6 taquitos.
7
Garnish with chopped cilantro if desired. Enjoy!
Nutrition Information
Yield: 6 taquitos, Serving Size: 1 taquito
Amount Per Serving: 103 Calories | 5g Fat | 1g Total Carbs | 0g Fiber | 13g Protein | 1g Net Carbs
---
What a great snack or appetizer or main dish!
Our keto Buffalo chicken taquitos are so yummy, even if you're not eating low carb or keto! They turn out crispy and so full of flavor. Even with their smaller size, you'll be shocked at how filling they are.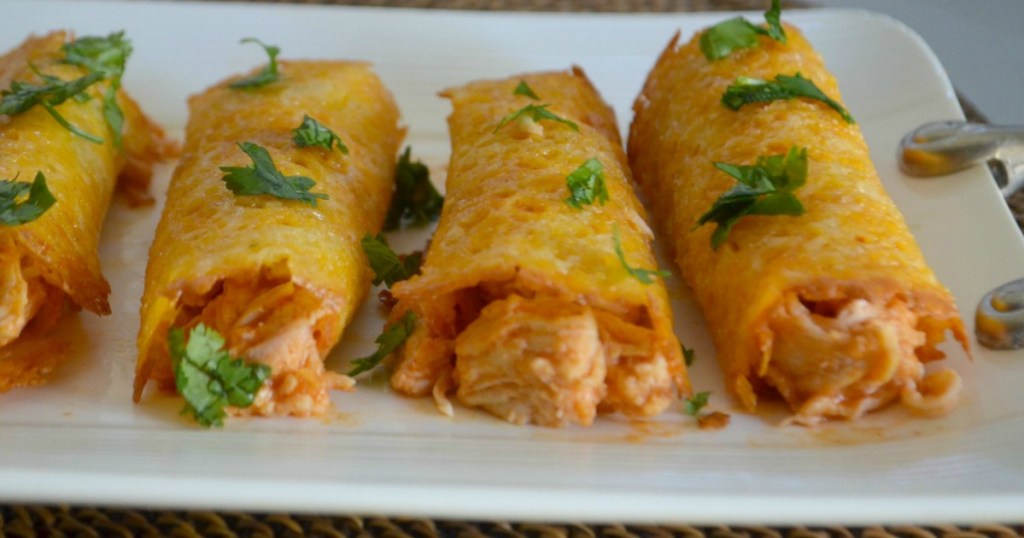 You can pair them with a side salad for an easy weeknight meal. Enjoy!
---