Make Your Own Jimmy John's Unwich at Home
Are you a fan of the unwich sandwich from Jimmy John's?
I am! It's a perfect yummy keto lunch because it's like eating a traditional sandwich – except tightly wrapped in lettuce minus the carb-loaded roll. The best part is you can completely customize the fresh ingredients to fit your individual taste, and it's easy to make!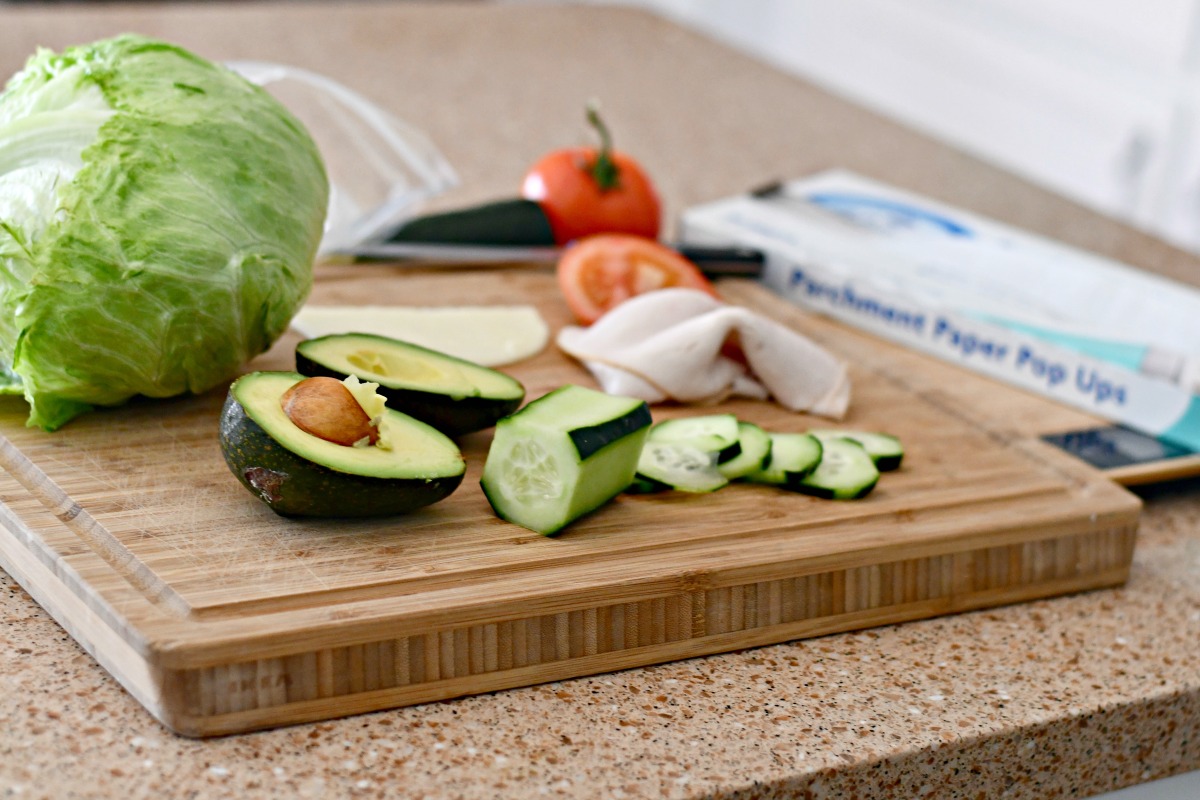 Pick your Unwich low carb ingredients!
Really, any of the lunch cheese and meat combos will work out, but this is how I made my copycat Unwich today. The sandwich I always order at Jimmy John's is the #12 Beach Club which features turkey lunch meat, tomato, provolone cheese, mayonnaise, and avocado. I used a couple of pieces of iceberg lettuce to make my wrap, but I'm sure you could use another lettuce like butter or romaine instead.
One thing I think would be a great addition to this sandwich is bacon! Next time I'm trying it. 🙂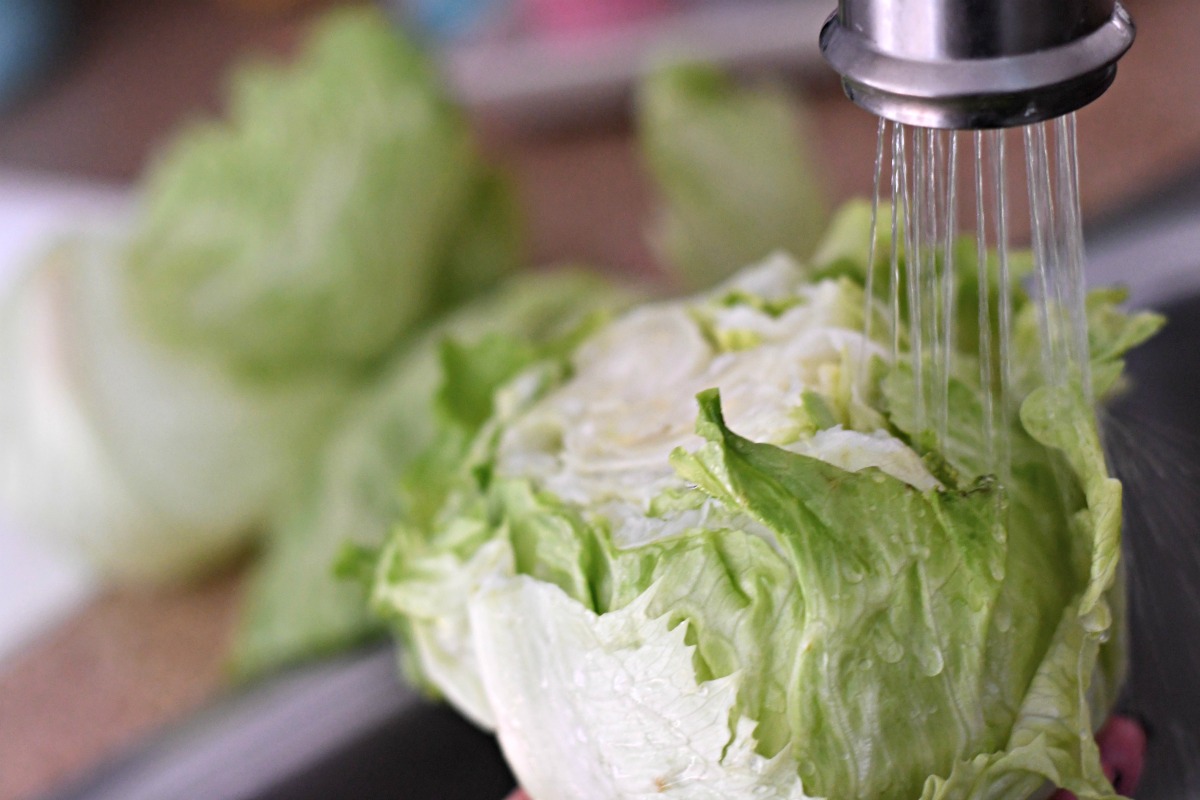 Hip Tips:
One good tip for separating lettuce is to rinse and let the water gently separate it to avoid tearing. It works!
Don't forget to pick up parchment paper! It's extremely important to TIGHTLY wrap your sandwich with it to make it easier to eat.
The easiest way to eat an unwich is to peel down the paper as you eat. That way you don't even have to touch the insides with your hands, and everything stays neatly together.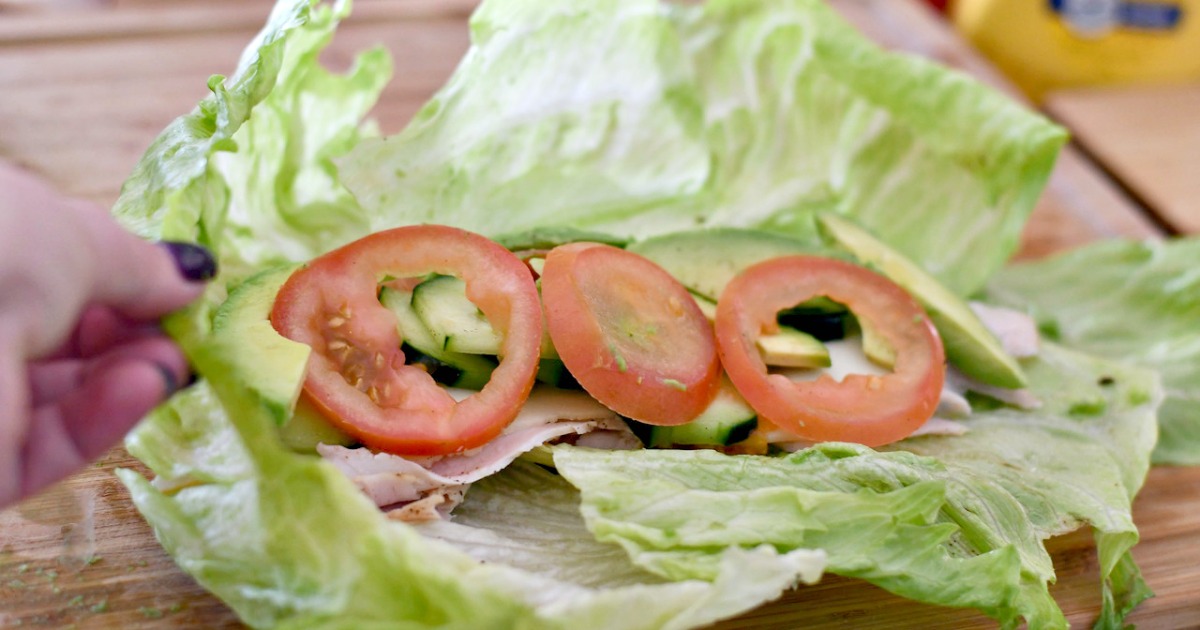 ---
Print
Turkey & Provolone Jimmy John's Unwich
yield: 1 SERVINGS
prep time: 10 MINUTES
total time: 10 MINUTES
Here's how to make a copy cat Jimmy John's keto friendly meal like the "Beach Club" turkey and provolone unwich.
Ingredients
For each unwich:
2 pieces of sliced turkey, 2 oz.
1 slice provolone cheese,1.5 oz.
3 slices tomato, 1.5oz.
10 slices cucumber, 1.5 oz.
1/2 small avocado, 2 oz.
pinch salt
pinch pepper
1 teaspoon real mayonaise
1 teaspoon yellow mustard
2-3 large pieces of iceberg lettuce
Directions
1
Place 2-3 leaves of lettuce in a row overlapping.
2
Start with the meat and cheese, and layer all sandwich ingredients in the middle, but a tad closer to the bottom half of lettuce. This will make it easier to roll up at the end.
3
Tightly wrap up lettuce like a burrito, folding the ends in. Then tightly wrap in a couple squares of parchment paper. Secure with masking tape, or a sticker. Clear tape did not work for me.
4
The easiest way to enjoy is to start at one side and tear paper down as you eat! Yum!
Nutrition Information
Yield: 1 serving, Serving Size: 1 unwich
Amount Per Serving: 359 Calories | 26g Fat | 10 Total Carbs | 6g Fiber | 22g Protein | 4g Net Carbs
---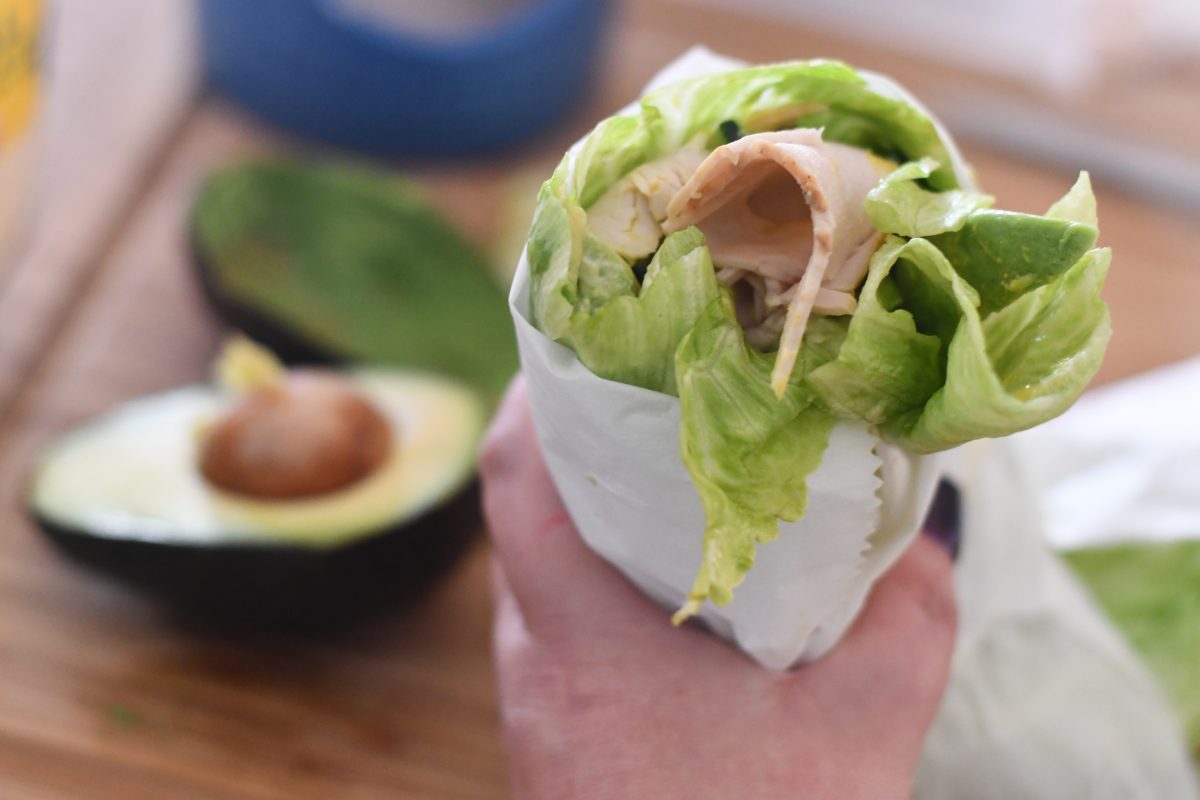 Hooray for a DIY Unwich!
I love the crunch from the lettuce, and this whole Unwich is a super satisfying meal! I appreciate this keto idea to feed a family because everyone can kind of customize their own version. Plus you can totally wrap up an Unwich and bring it on the go to eat! Yum!
---