Replace Your Old Junk Food With These 8 Low-Carb Snack Substitutes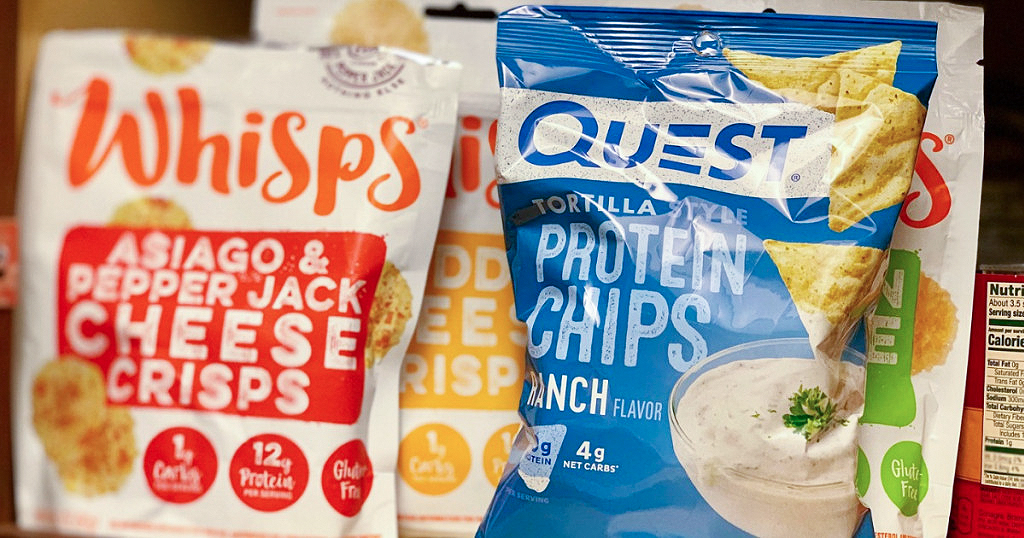 Cravings are no match for these keto junk food swaps.
Just because you've adopted a keto lifestyle doesn't mean you can't snack a little. If you've got the hankering for some junk food favorites, swap them out for these keto-friendly substitutes.
---
1. Need a cheesy Dorito? Crunch a Quest chip.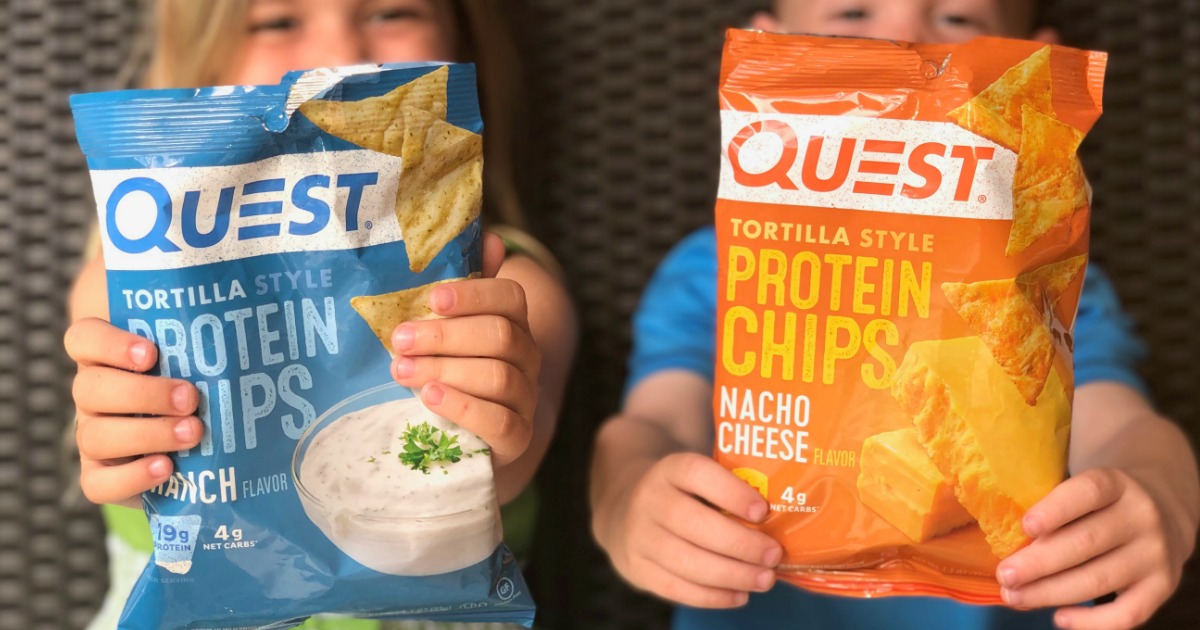 Serving: 1 bag (32g) | Cal: 140 | Total Fat: 6g | Total Carbs: 5g (1g fiber, <1g sugar) | Protein: 18g
A crunchy, crispy chip is pretty much everything, and these protein-filled chips from Quest satisfy the snacking urge. Our team member Erica and her kids absolutely love them!
---
2. Need sugary cereal satisfaction? Pour some Magic Cereal.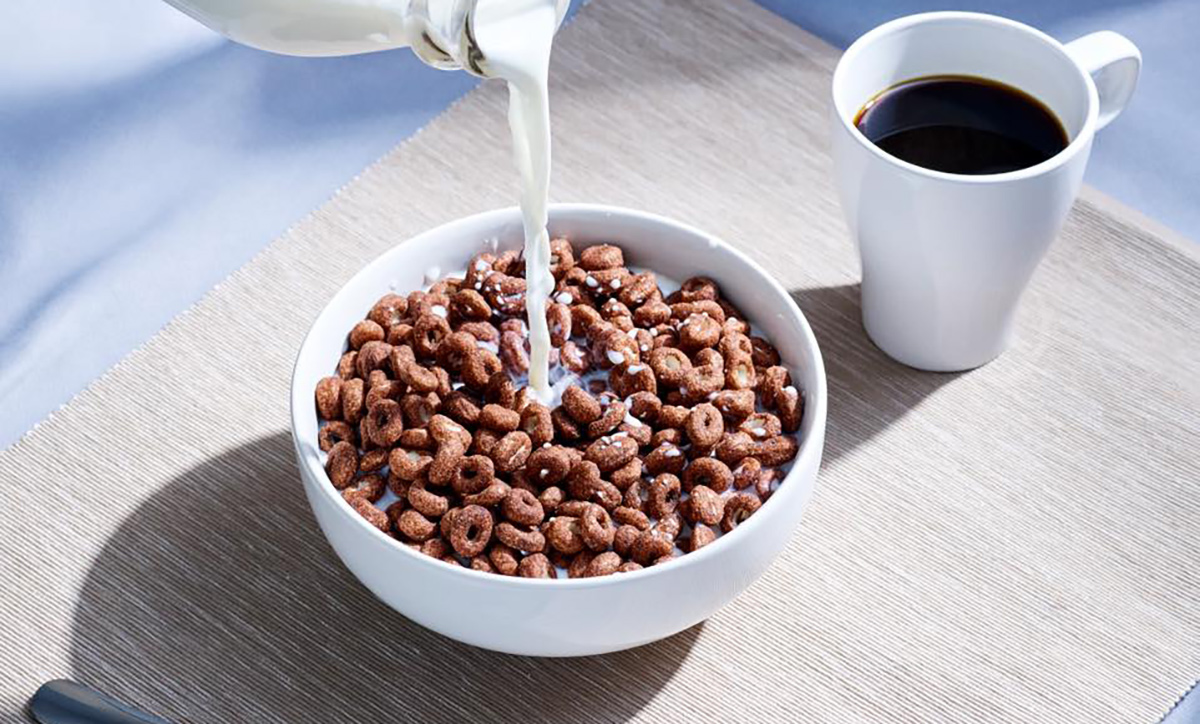 (Fruity flavor) Serving: 3/4 cup | Cal: 110 | Total Fat: 6g | Total Carbs: 8g (2g fiber, 0g sugar) | Protein: 12g
Cereal without a heavy dose of carbs? Magical! Though these tasty loops from Magic Cereal come in five different flavors, they do cost a pretty penny. But if you've been missing that breakfast cereal munch, the price could be worth it.
---
3. Want a bagel? Bag one from GLC Bread Company.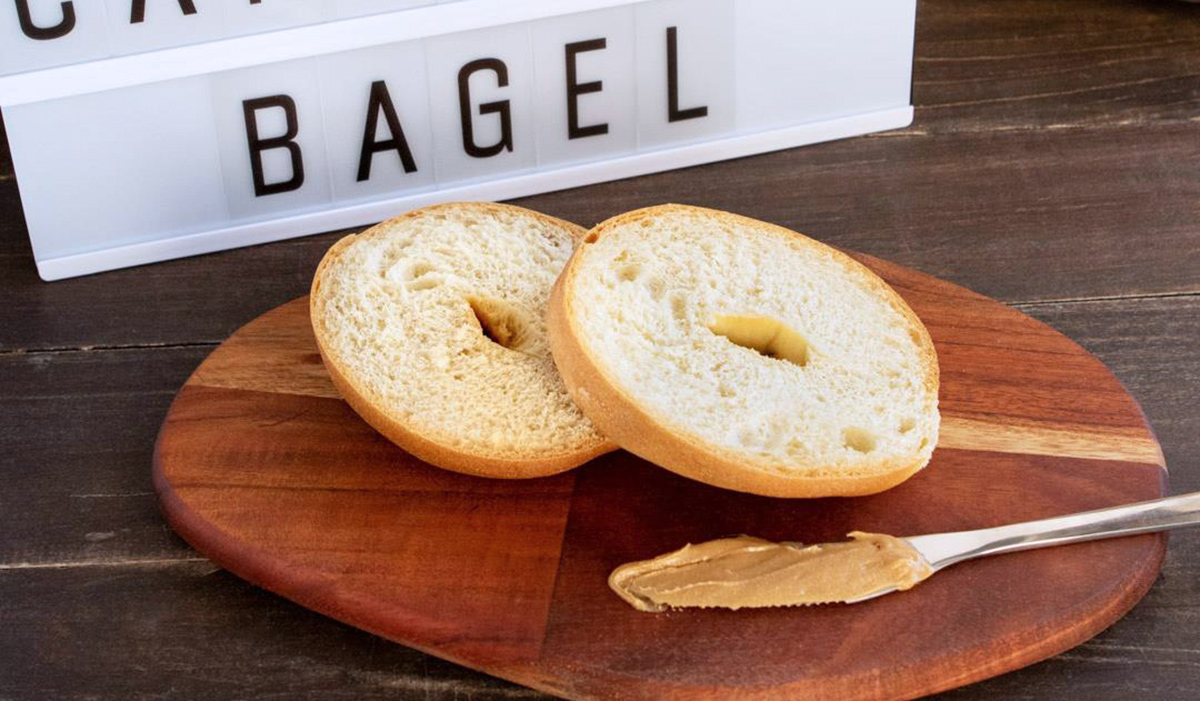 (Everything) Serving: 1 bagel | Cal: 65 | Total Fat: 1g | Total Carbs: 16g (14g fiber, 0g sugar) | Protein: 12g
This bagel from Great Low Carb Bread Company is only 2g net carbs and is available in plain, everything, and cinnamon flavors. Keep in mind, you should store these in the freezer until you're ready to eat them.
---
4. Dire for a Dr. Pepper? Pop open a Dr. Zevia.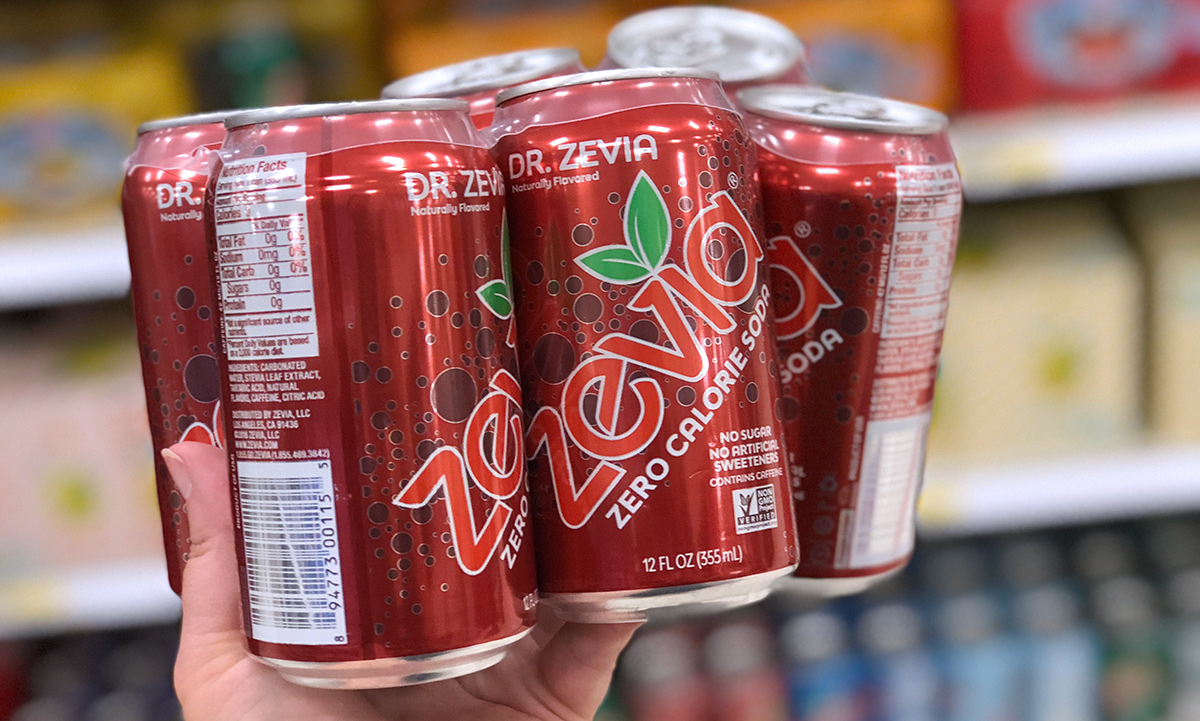 Serving: 1 can | Cal: 0 | Total Fat: 0g | Total Carbs: 0g (0g fiber, 0g sugar) | Protein: 0g
Quench your thirst with stevia-sweetened Dr. Zevia, and you'll be saying, "who needs sugar anyway?" Zevia also features other popular sugar-free soda flavors, like Cola, Ginger Root, and Mountain Zevia.
---
5. Craving a Cheez-It? Whip out Cheese Whisps.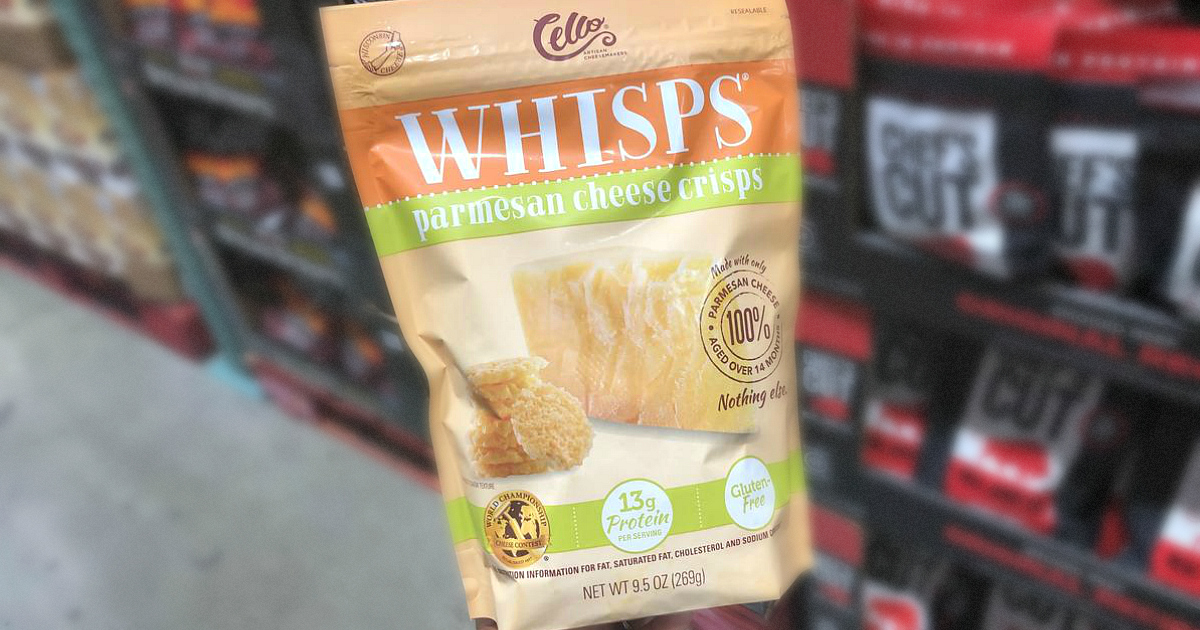 Serving: 23 crisps | Cal: 170 | Total Fat: 10g | Total Carbs: 1g (0g fiber, 0g sugar) | Protein: 13g
Be warned: these are addicting! Our Hip2Keto team loves Cello Cheese Whisps and they're the perfect snack when you're looking for a cheesy, crispy fix.
Collin also loves the Member's Mark Parmesan Crisps!
---
6. Pining for a Peanut Butter Cup? Score the Sugar-Free version.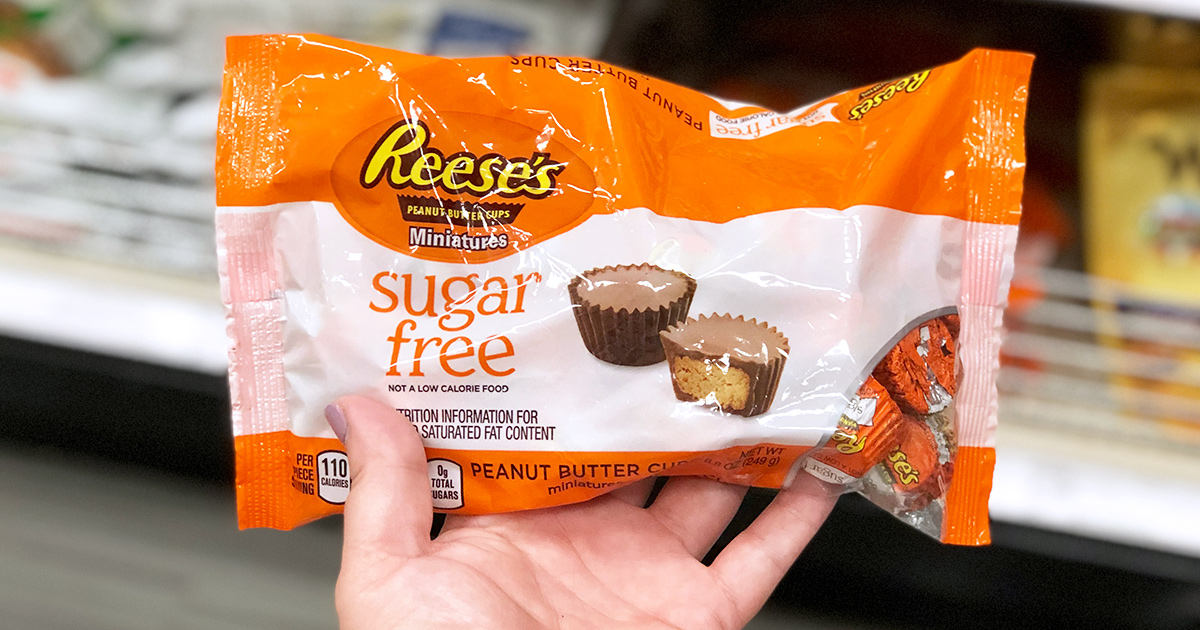 Serving: 3 pieces | Cal: 110 | Total Fat: 8g | Total Carbs: 16g (3g fiber, 0g sugar, 12g sugar alcohols) | Protein: 2g
If your sweet tooth can't be contained, reach for these Sugar-free Reese's Miniature Peanut Butter Cups. Keep in mind these contain Maltitol, so portion control is a must! You can also check out stevia-sweetened chocolates such as Lily's Chocolate Bars.
---
7. Fancy some fudge? Grab a Keto Bar.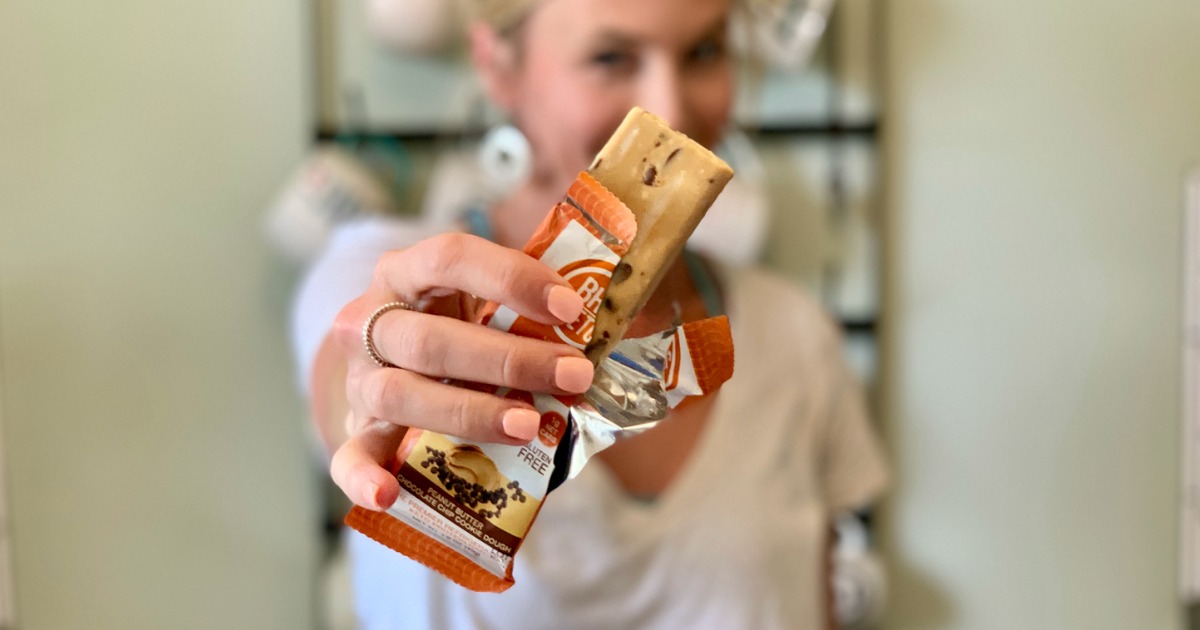 (Peanut Butter Chocolate Chip) Serving: 1 bar | Cal: 189 | Total Fat: 21g | Total Carbs: 11g (9g fiber, 1g sugar) | Protein: 11g
These high-fat, moderate-protein bars seriously taste like fudge! Our team members can't get enough of their yummy taste and texture, and they're available in five decadent flavors. We also love these Keto Bars that help cure a chocolate craving without the added sugar.
---
8. Craving crunchy chips? Pick pork rinds from 4505 Meats.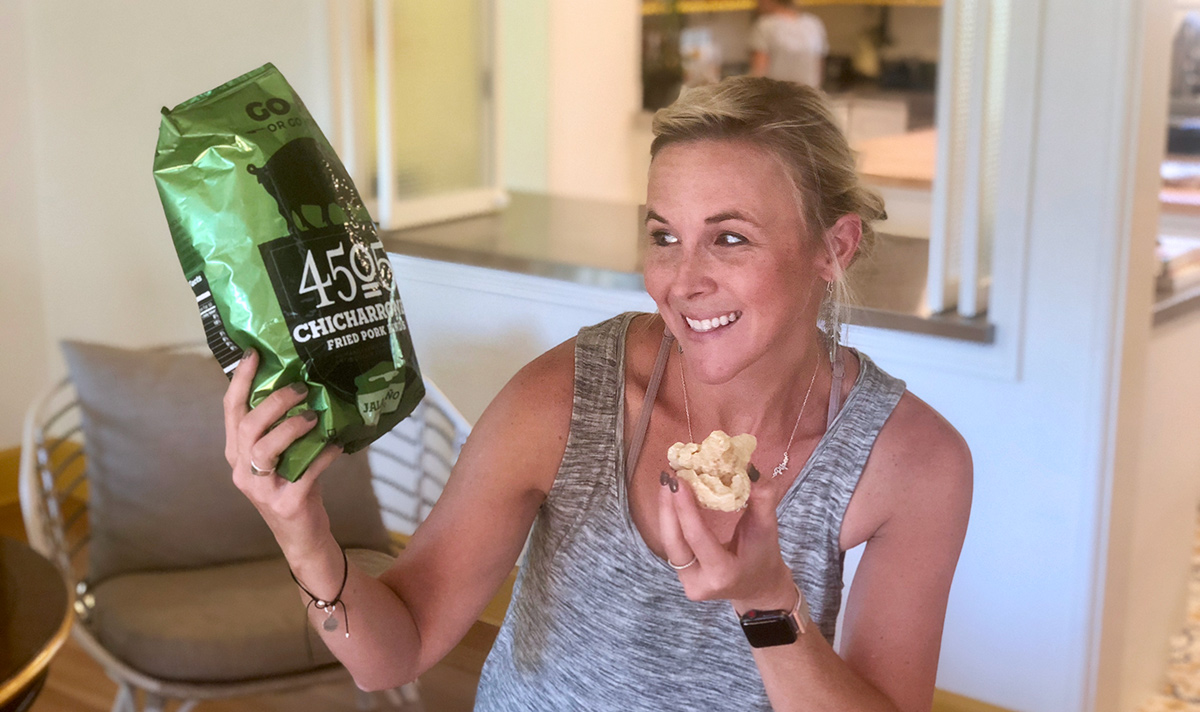 (Classic Chili) Serving: 1/2 oz. (14g) | Cal: 80 | Total Fat: 5g | Total Carbs: 0g (0g fiber, 0g sugar) | Protein: 9g
Even if you haven't liked pork rinds in the past, give this brand a try. Their chicharrones are light and airy with the perfect amount of crunch, unlike other brands that can have really hard pieces in the bag. Collin totally loves them!
---