Easy Keto Bagels From Scratch?! YES.
Check out this keto bagel recipe.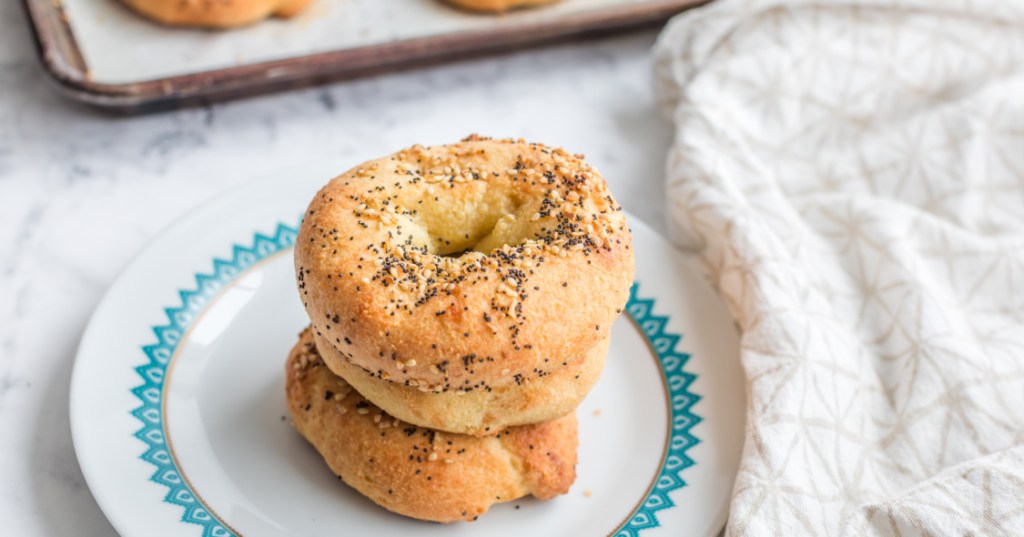 Miss eating bagels for breakfast? Not anymore.

Let me introduce you to this delicious and simple dough recipe that uses mozzarella cheese and almond flour – and can be used in all sorts of keto recipes as a bread replacement.
Today, I'm sharing how you can make these easy keto bagels with just 5 main ingredients!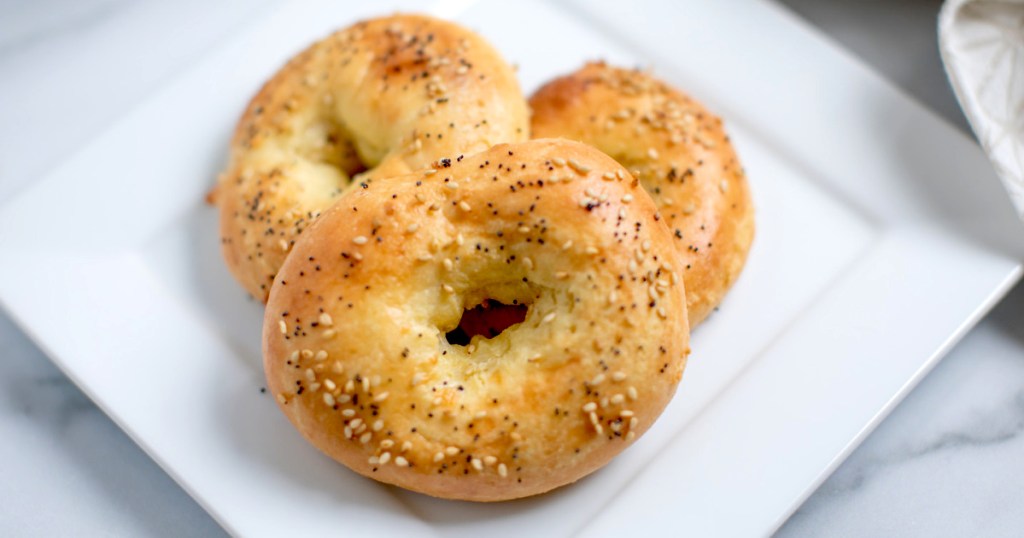 The secret to these bagels is baking powder!
Baking powder helps your bagels become puffy in the oven. Be sure to double-check the expiration date on your baking powder before you get started, though. It's one of those ingredients where freshness really matters, as stale baking powder will result in less rising action during baking.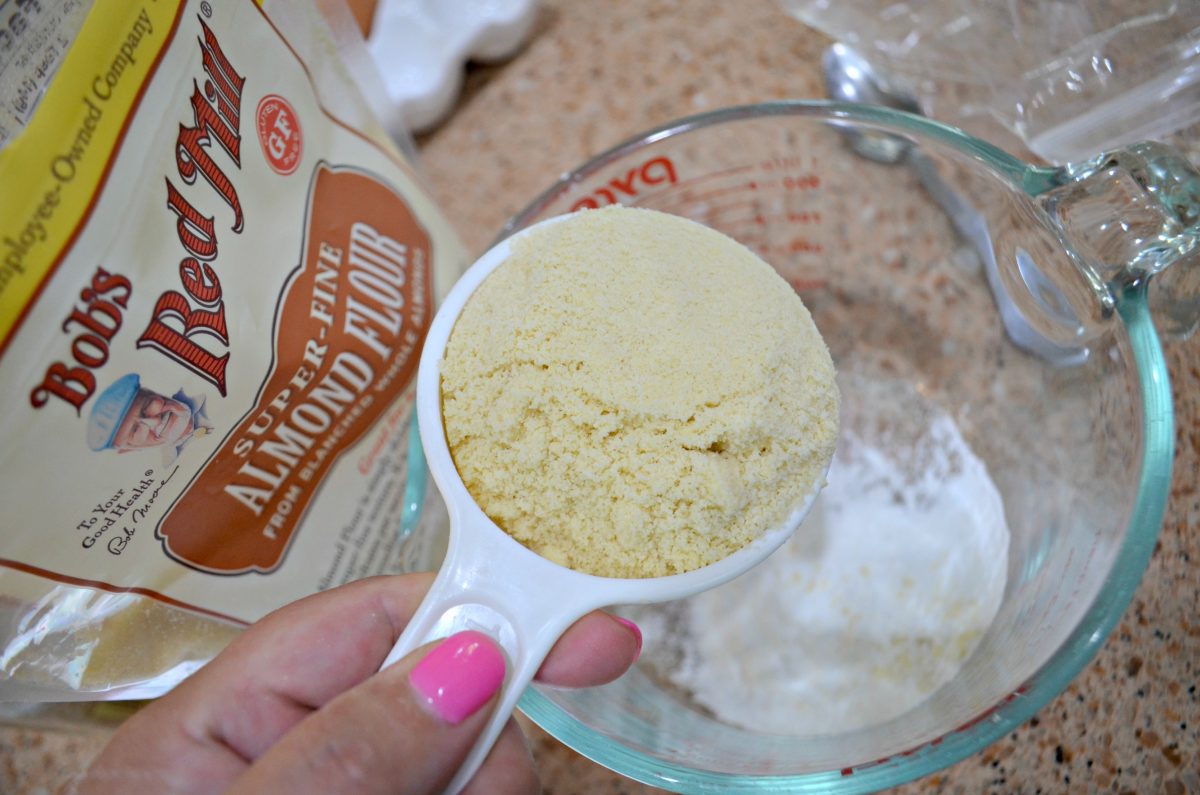 For this recipe, it's also recommended to use super-fine almond flour in order to achieve the best bread-like texture. We haven't tried substituting coconut flour or any other flour alternatives, so if you're interested in swapping out the almond flour for something else, you may need to experiment with your measurements to get the best results.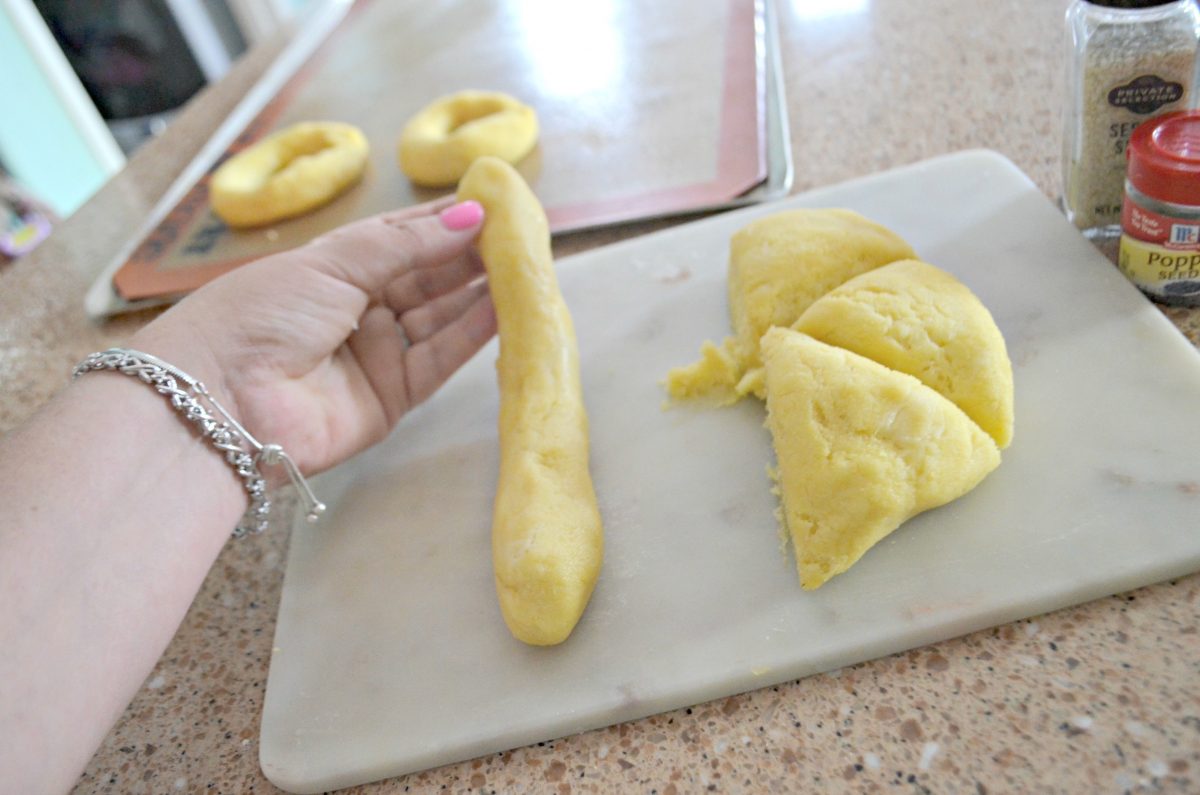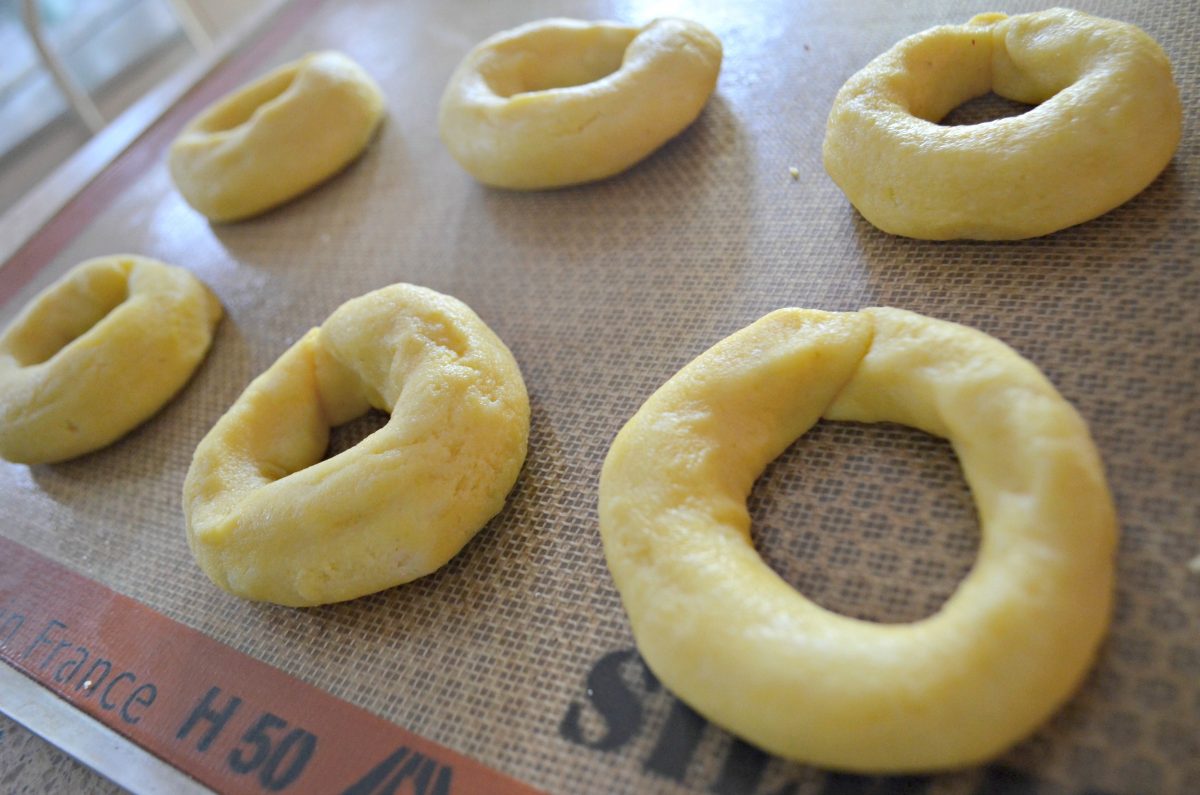 ---
yield: 6 SERVINGS
prep time: 10 MINUTES
cook time: 20 MINUTES
total time: 30 MINUTES
Make these easy keto bagels using just 5 main ingredients! They are delicious and require minimal effort.
Ingredients
1 1/2 cups super-fine almond flour
1 teaspoon baking powder
2 1/2 cups mozzarella cheese, shredded
2 oz. cream cheese
2 large eggs, beaten
sesame seeds and poppy seeds for topping (optional)
Directions
1
Preheat the oven to 400 degrees Fahrenheit.
2
Mix almond flour and baking powder in a bowl.
3
In a separate bowl, melt mozzarella cheese and cream cheese together in the microwave for 2 minutes. Stop at the one-minute mark, stir cheeses, and return for another minute in the microwave.
4
Stir together beaten eggs, cheeses, and flour mixture into a dough. I used my stand mixer to do this, but you can also mix by hand. The more you mix, the less sticky the dough becomes.
5
Cut dough ball into 6 sections.
6
Roll each section into a tube shape and pinch together ends to form a bagel shape.
7
Place bagels on a parchment-lined baking sheet or silicone baking mat.
8
Press poppy seeds, sesame seeds, or other seasonings on top of bagels, as desired.
9
Bake for 12-14 minutes at 400 degrees until golden brown.
Nutrition Information
Yield: 6 bagels, Serving Size: 1 bagel
Amount Per Serving: 356 Calories | 29.1g Fat | 7.8g Total Carbs | 3.0g Fiber | 1.9g Sugar | 19g Protein | 4.8g Net Carbs
---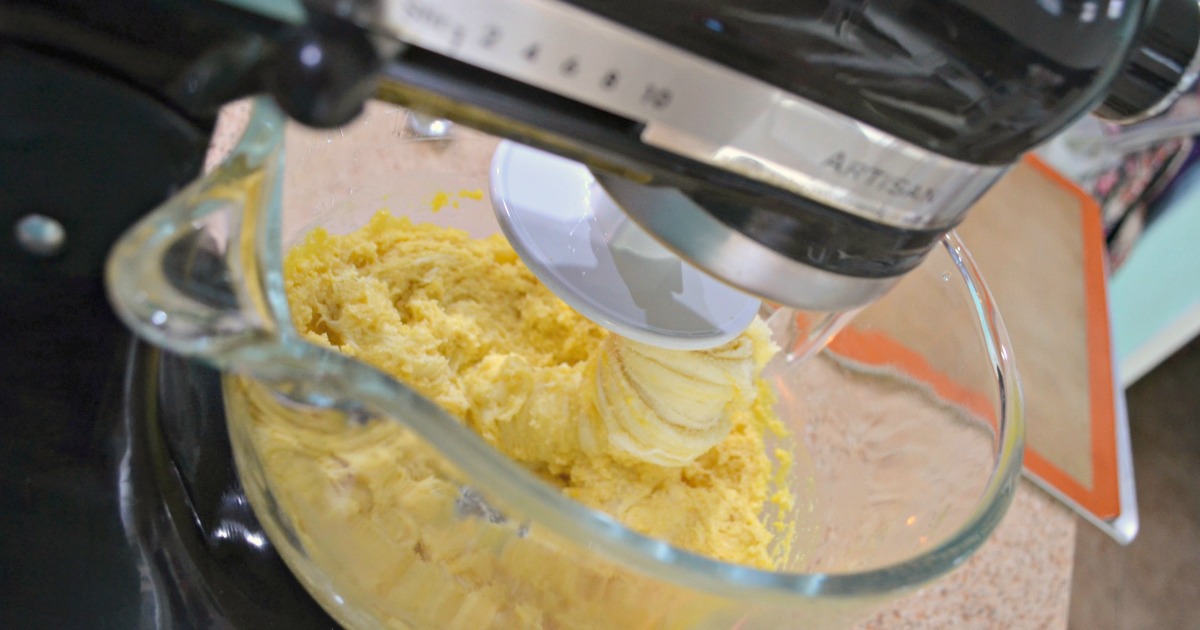 Hip tips when making keto bagels:
You can mix the dough by hand, but I found it easier to use my stand mixer to turn the ingredients into the dough! Mix the ingredients until they are well blended, and then keep mixing a bit more. The longer you mix, the less sticky your dough will become. Then you can divide up your dough ball and roll out into bagels for baking.
If your dough ball is still super sticky to work with after sufficient mixing, try placing it in the fridge for a few minutes, then continue. That usually helps me!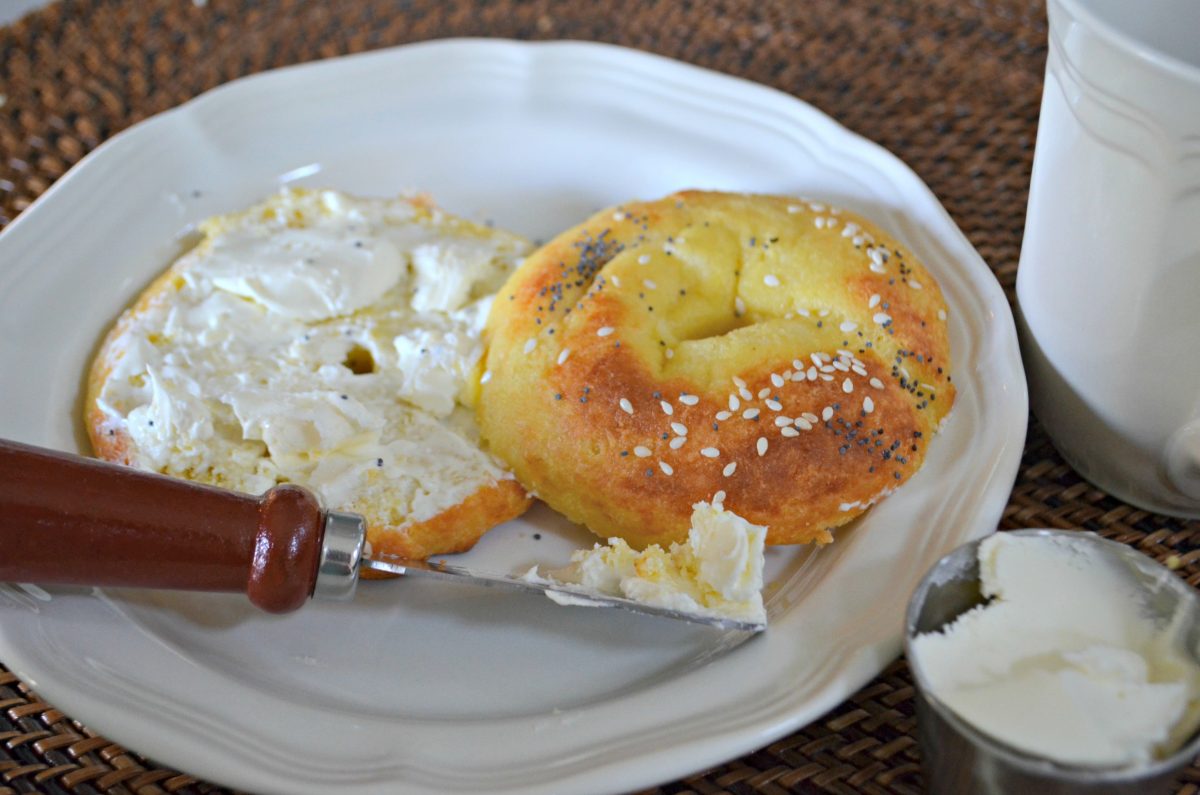 Enjoy keto-approved bagels with your cream cheese!
This is such a yummy and easy-to-make breakfast idea! How about adding an egg and bacon for a delicious breakfast sandwich? SO GOOD!
The inside texture of the bagels can be a bit soft, so cut the bagels in half and toast them for a crispier texture. Enjoy!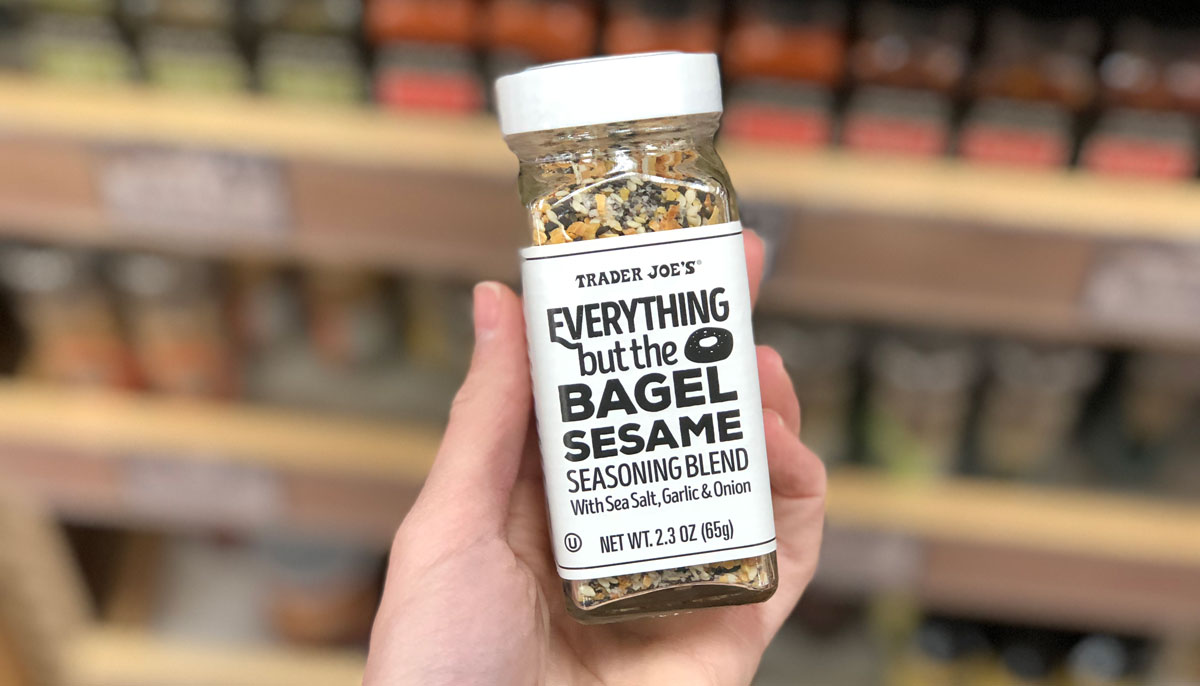 Hip Tip: Love everything bagels? Those are my absolute favorite! This time, I topped my bagels with sesame seeds and poppy seeds before baking, but I usually use Everything but the Bagel Seasoning from Trader Joe's. We have a DIY version, too!
---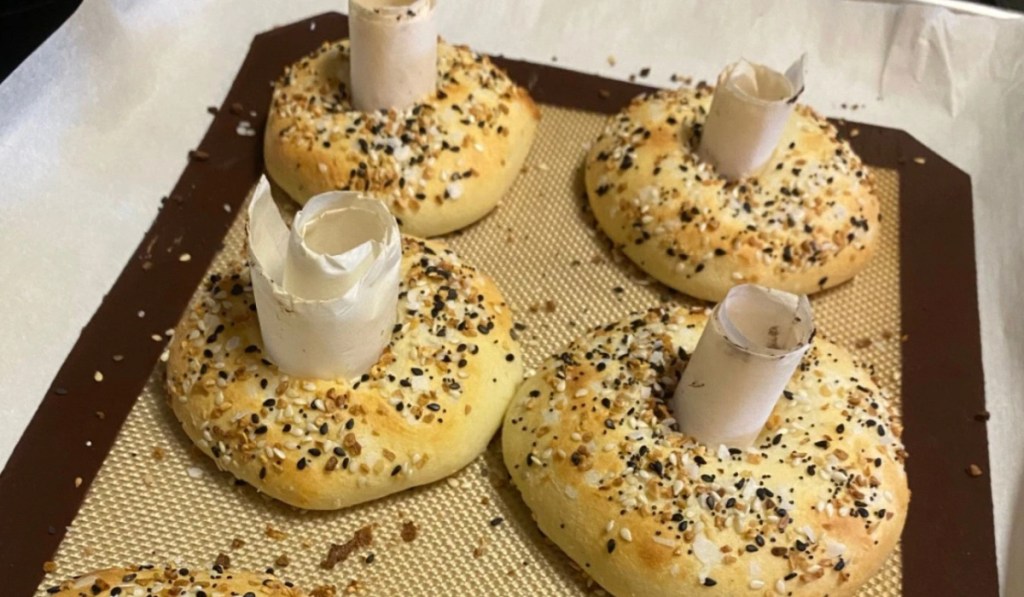 Several Hip2Keto readers have tried this recipe, and here's what some thought:
"The bagels were so yummy! I was surprised (and so was my hubs) at how good they tasted, just like a bagel. We shared one, and it was going to be just a bite before I toasted it… and we finished the whole thing without toasting. I'm sure it would be even better toasted (gonna try that later)."
---
"My dough was very sticky, I think because my oven preheating and the weather here makes my kitchen a bit warm and humid (I live in South Florida). After seeing that it wasn't becoming less sticky with mixing, I put it in the fridge for a bit to firm up some, and that helped!"
---
"Oiling my hands helped with the rolling out process. I saw some pics where the bagels spread out and filled in the hole, so I put a small roll of parchment in the middle of my bagels to make sure that didn't happen to mine (shown above). I also didn't roll into a snake and then pinch, instead I rolled into a ball and then made a hole in the center."
---
"Next time I may put them in the fridge after I shape them before baking. I also might try making them as mini bagels, or trying a batch in the air fryer!"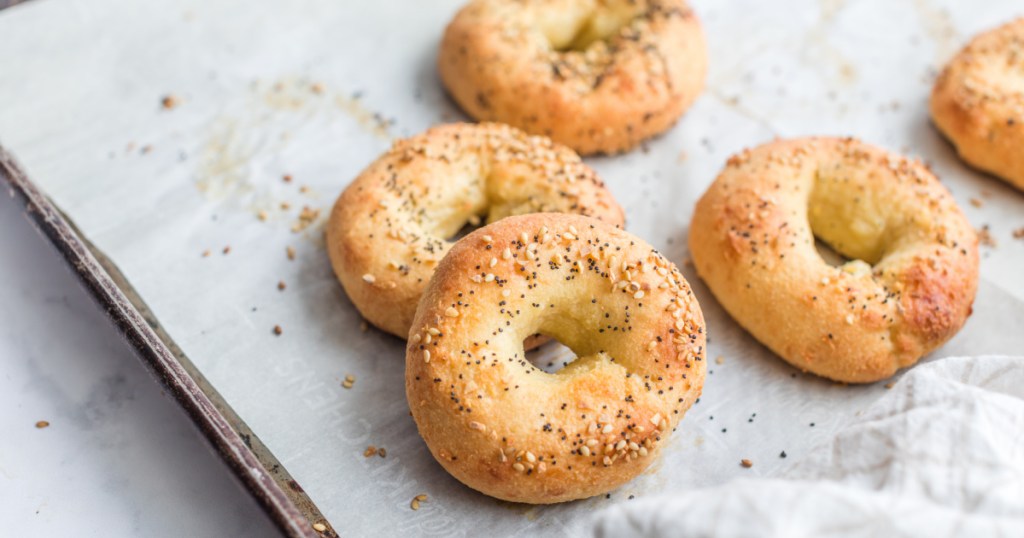 Here's what our taste tester teammate Jenna had to say about keto bagels:
"This recipe is the sole reason I know I can be successful at keto! I am so in love with these bagels, and this is the coolest keto recipe ever! I could not even taste the almond flour and it just had the best bagel flavor.
I love the addition of the everything bagel seeds on top too because that really makes it so flavorful! I actually dipped the tops of bagels right into the seasoning. The best part is they cut like a real bagel (no super crumbly mess!), and I was able to spread cream cheese on top and they held together beautifully. This was so easy!" – Jenna
---