Our Love Letter to Bhu Keto Bars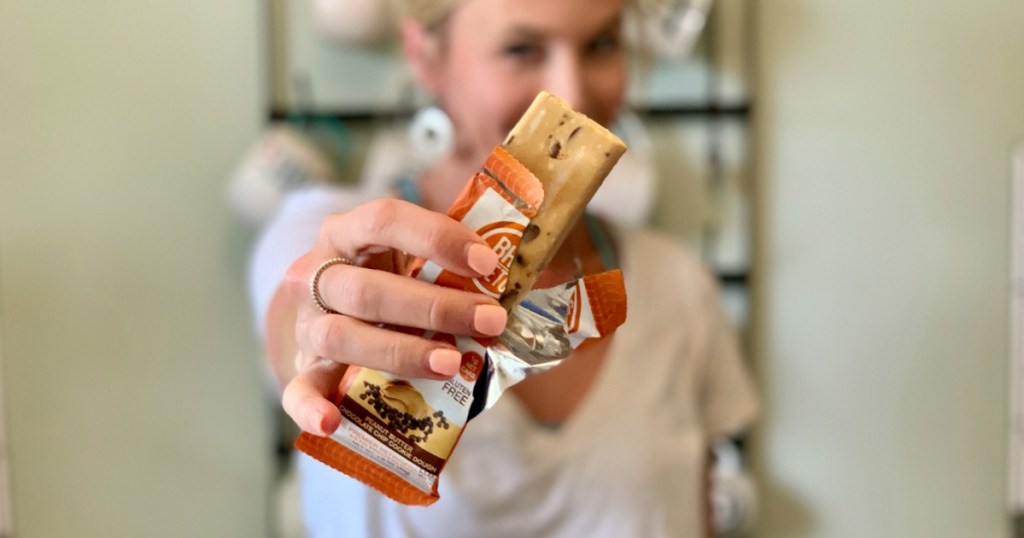 Dear Bhu Keto Bars… we love you! ❤️

Hi! It's Hip sidekick Michelle here to share one of our FAVORITE new keto finds. And by favorite, I mean THE keto item you need in your life right now!
First, the back story. Collin and I were in San Diego a few months ago and stopped by 7-Eleven to grab a snack – hoping to find something keto friendly. We were super excited when we spotted Bhu Keto Bars and were definitely intrigued by this new product we had never seen before. We each bought a flavor and went on our way.
From the first bite we were hooked, and we went back the next day and bought one of each flavor, then came home and each ordered some more. Here's why we can't get enough of these bars…
Bhu tastes like fudge in lots of great flavors!
Seriously, these have a fudge-like taste! They are stored in the fridge, and if you take them out and let them warm up a bit, they are soft like fudge. I really have no idea how they can be so yummy, but they are! I love all the flavors, but Peanut Butter Chocolate Chip Cookie Dough is my favorite!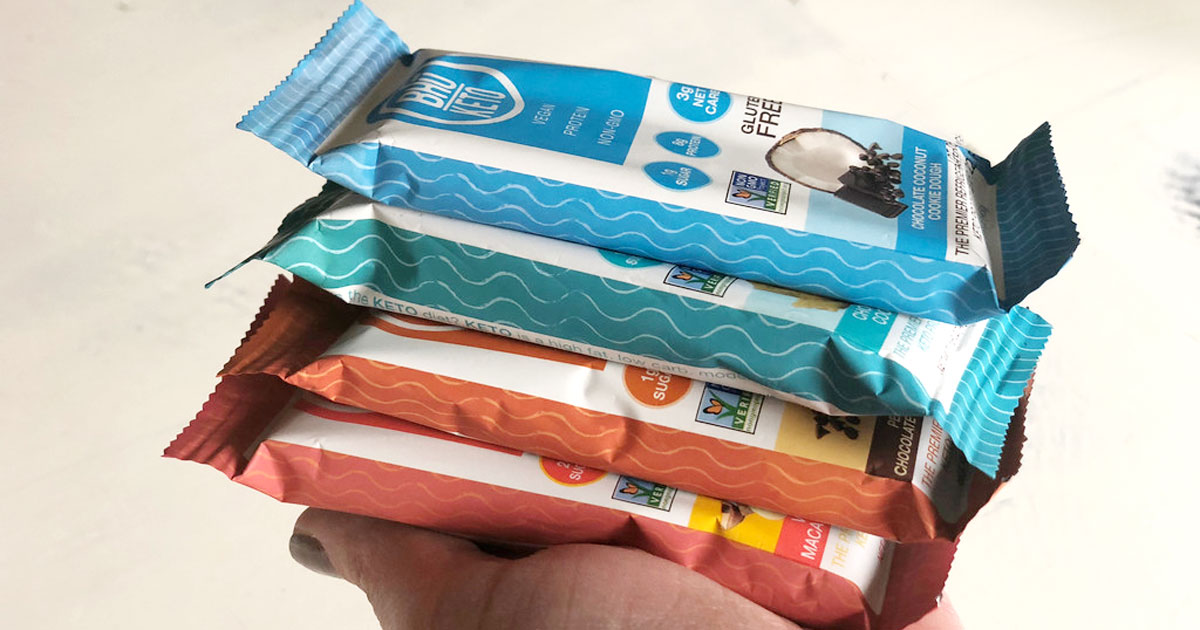 They average only 2-3 net carbs!
Each variety has a bit different ingredients and nutrition stats, but most of these bars have 11-12g of carbs and 9g fiber, for a net carb count of only 2-3g. The high fat count makes them super filling, and they are great for an afternoon or evening snack, or if you're just craving something sweet!
---
Bhu Keto Bars Nutritional Labels:
Chocolate Chip Cookie Dough:
13g Fat | 2g Net Carbs | 11g Protein | Serving Size 1 bar
Double Dark Chocolate Cookie Dough:
22g Fat | 1g Net Carbs | 11g Protein | Serving Size 1 bar
White Chocolate Macadamia Cookie Dough:
20g Fat | 0g Net Carbs | 11g Protein | Serving Size 1 bar
Chocolate Coconut Cookie Dough:
19g Fat | 3g Net Carbs | 11g Protein | Serving Size 1 bar
Peanut Butter Chocolate Chip Cookie Dough:
18g Fat | 2g Net Carbs | 12g Protein | Serving Size 1 bar
---
And if you're curious about the ingredients (keep in mind that they do vary a bit depending on the flavor), here's the ingredients in the peanut butter chocolate chip cookie dough bar…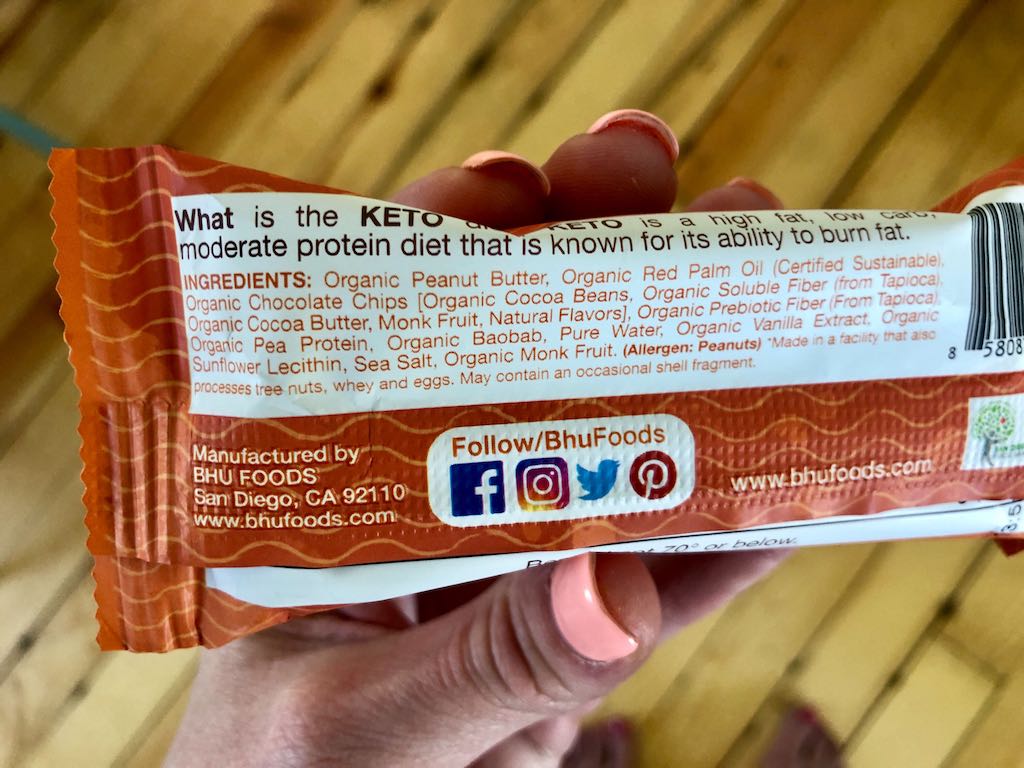 If you want to try these out for yourself, here are the current prices…
(Hopefully we'll see a sale or promo code soon!)
Bhu Bars Variety Pack (10 bars) $31.99
Bhu Bars Individual Flavor Pack (8 bars) $24
Note that shipping is free on orders of $65 or more, otherwise, shipping is a $5 flat rate.
If this sounds like a love letter, that's because this IS a love letter to these delicious Bhu Keto Bars. Collin and I are pretty obsessed with them!