Hard Pork Rinds Gotcha Down?! 4505 Chicharrones Will Change That!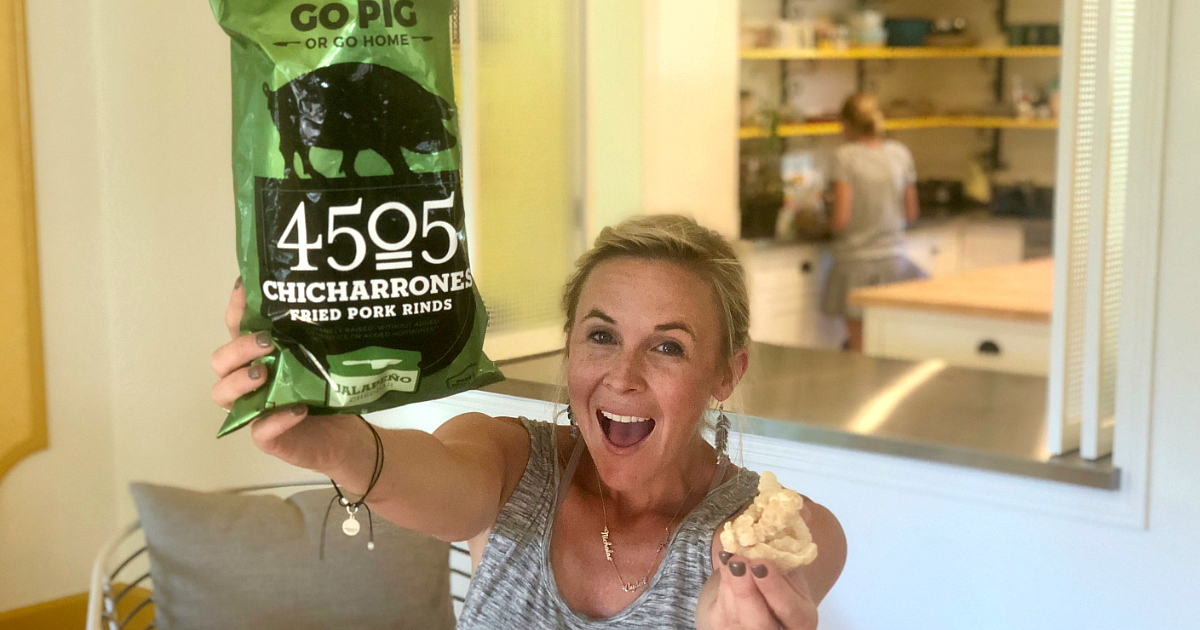 Pork out on these rind finds!
When it comes to keto snackin', one of our favorite keto brands is 4505 Meats as they offer melt-in-your-mouth Chicharrones and crunchy Cracklins. They're both delish!
I love that they have zero carbs, are low calorie, high in fat, and full of protein – the best of all worlds!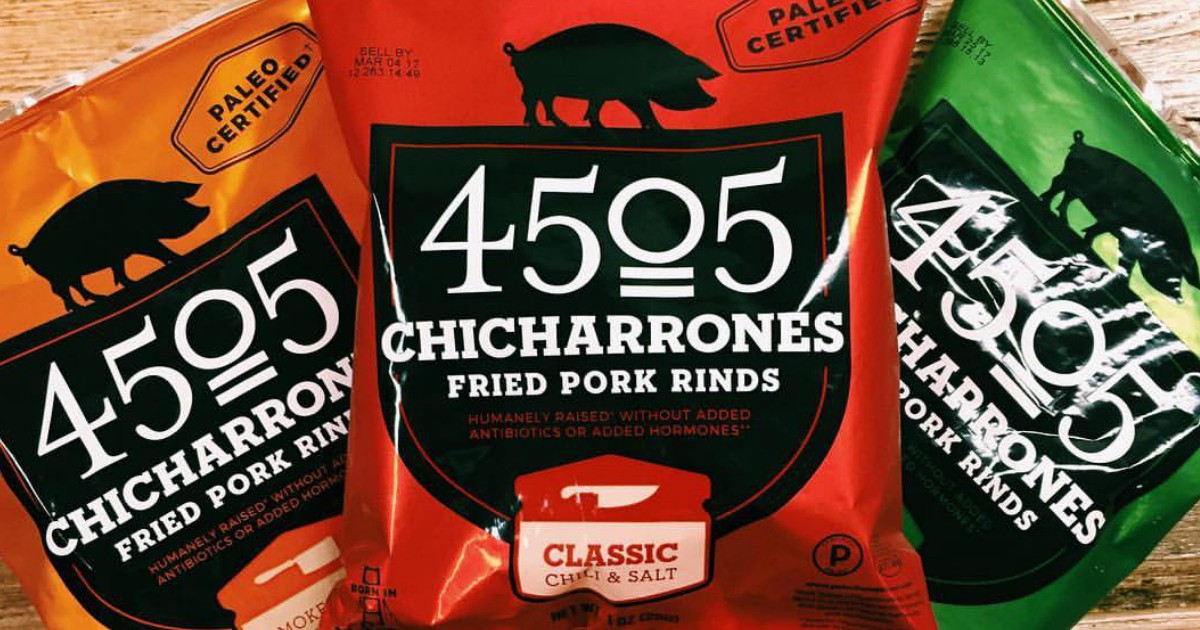 4505 Chicharrones are available in three yummy flavors: Classic Chili and Salt, Smokehouse BBQ, and Jalapeño Cheddar (our favorite!). If you prefer their Cracklins, choose from lightly seasoned Sea Salt or Spicy Green Chili and Lime flavors.
Check out these reviews from the Hip2Keto team:
"The flavors are so addicting! It's a good thing they're zero carb or I'd be in trouble! Plus, they're a smart way to bread something crunchy – like these Air Fryer Pickles!" – Jamie

---
"There are pork rinds, and then there are 4505 Chicharrones & Cracklins! Oh my! In addition to them being hormone, antibiotic, and gluten free, they contain 0 grams of carbs and legit crunch and taste just like a chip… especially the jalapeño cheddar.
Since starting on my keto journey (over 5 years ago now!), I've tried LOTS and LOTS of pork rinds. I'm a total pork rind connoisseur and DING, DING, DING – these glorious 4505 bags are the winner! Unlike other pork rinds that have those really hard overcooked pieces which seem to fill the majority of the bag, these ones are fluffy, airy, and have just enough crunch. Bye potato chips 👋, I don't need you in my life when I've got 4505 porkliciousness!" – Collin

---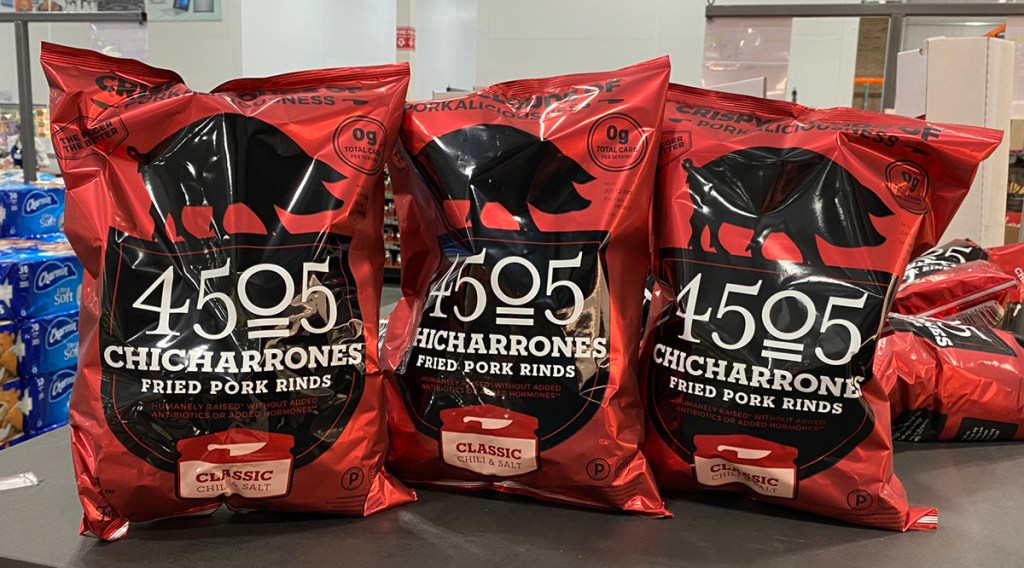 You can conveniently find these crunchy, satisfying snacks at Whole Foods, Costco, World Market, Safeway, Amazon, and other stores listed here!

---
And no, we're not getting paid to post about 4505 snacks. We just love them and want to share them with you!

---