Try All 4 of These Yummy Chocolate Keto Bars With Our Exclusive Sample Box Offer!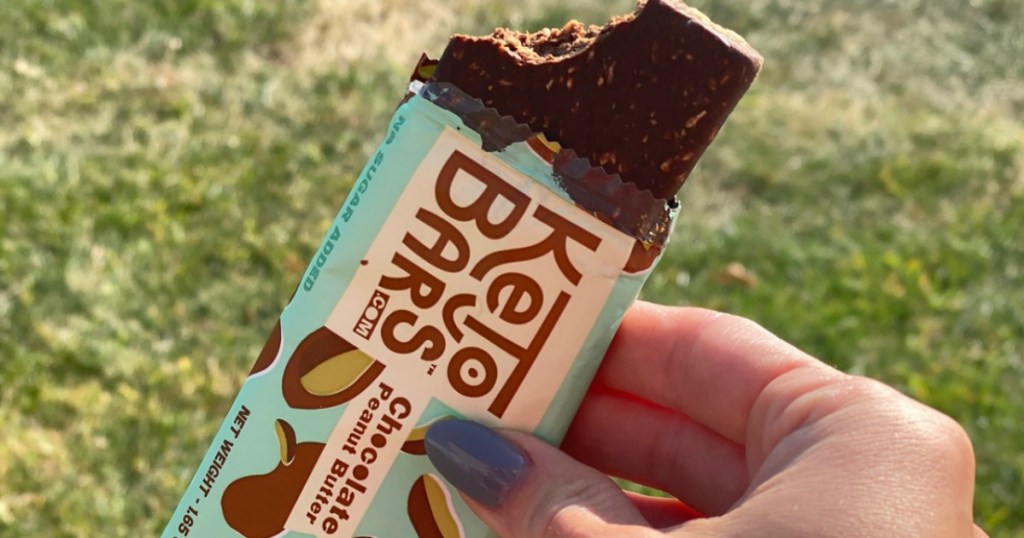 We love the clean ingredients in these HIGH-fat, LOW-carb Keto Bars!
These chocolate Keto Bars are a favorite keto treat and on-the-go snack at Hip2Keto! If you have a sweet tooth, these yummy bars will scratch that itch. They're SO tasty, and right now, you can try all 4 yummy flavors without splurging on a larger box. This is a sweet opportunity if you've never tried these keto bars and want to discover your favorite flavor!
These low-carb bars were actually the very first Keto Bars ever when they debuted back in 2014. Over the years, they've gained a following not only for their yummy flavors but also for their simple and clean ingredients.
---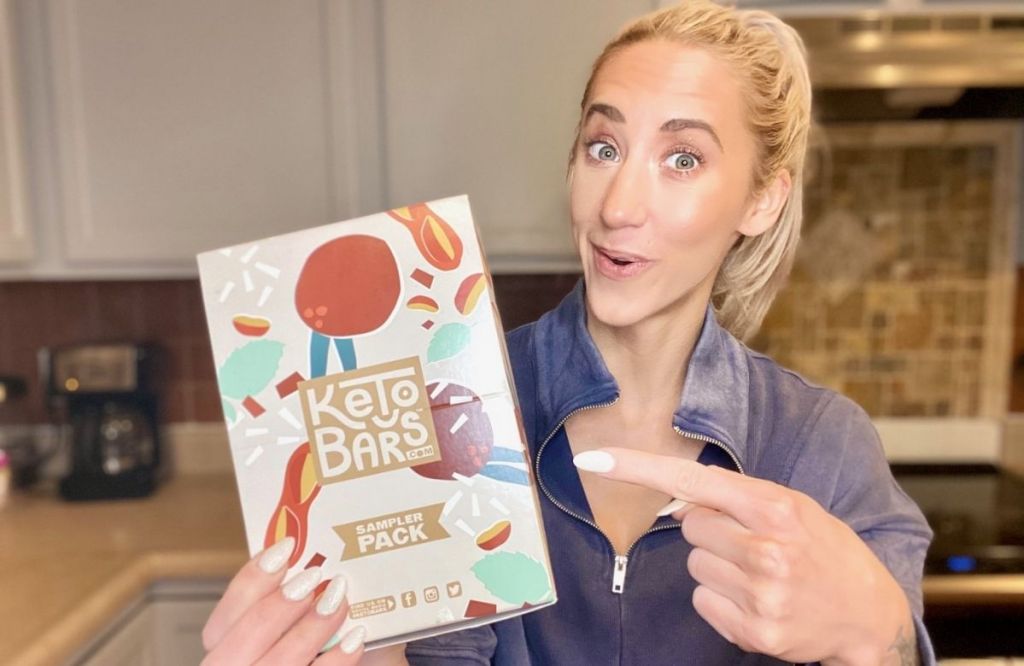 Try all four Keto Bars with our exclusive sample box offer!
If you've been eating a keto diet for a while, you probably know how pricey some of the low-carb snacks and bars can be. Fortunately, we've got you covered with an exclusive Keto Bars sample box for just $9.99 so you don't have to risk spending tons on something you've never tried before.
All four flavors are pretty darn delicious, but my personal favorite is the chocolate strawberry, as it's a more unique flavor you don't see very often with snack bars. It's honestly more like a dessert than a snack, but when you're on the go and need a quick boost, these are sure to do the trick!
---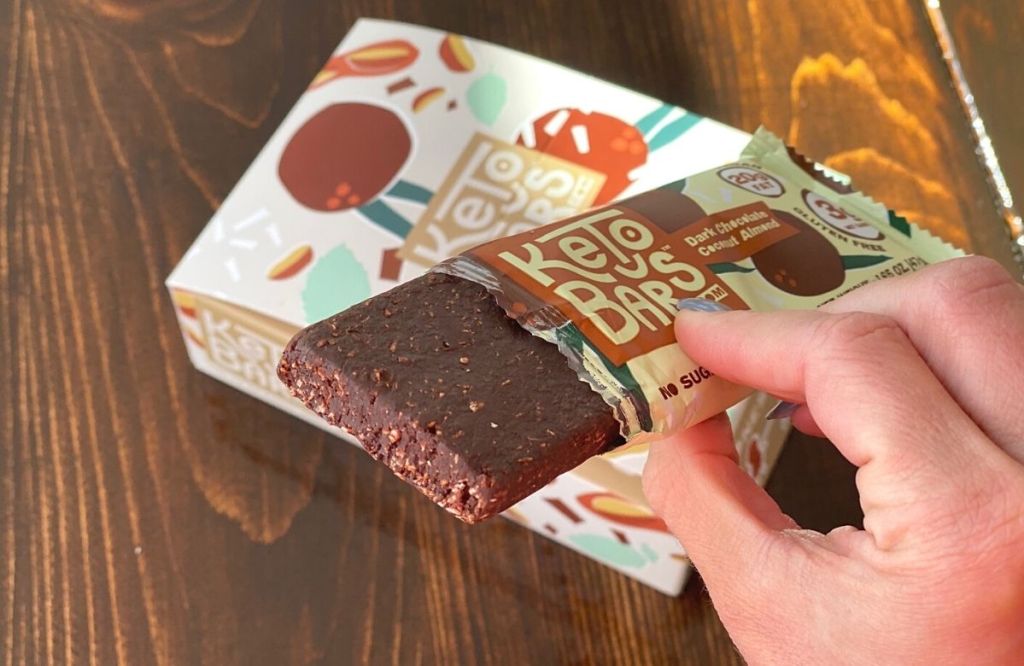 These Keto Bars are my go-to chocolate fix!

If you're a chocolate lover like me, I have a feeling you'll be coming back for the larger box of Keto Bars because there is no shortage of chocolatey goodness in these tasty bars!
Each 4-pack sample box contains 1 dark chocolate coconut almond bar, 1 chocolate peanut butter bar, 1 mint chocolate bar, and 1 chocolate-covered strawberry bar. If you're drooling at the thought of those flavor combinations, add them to your shopping cart now!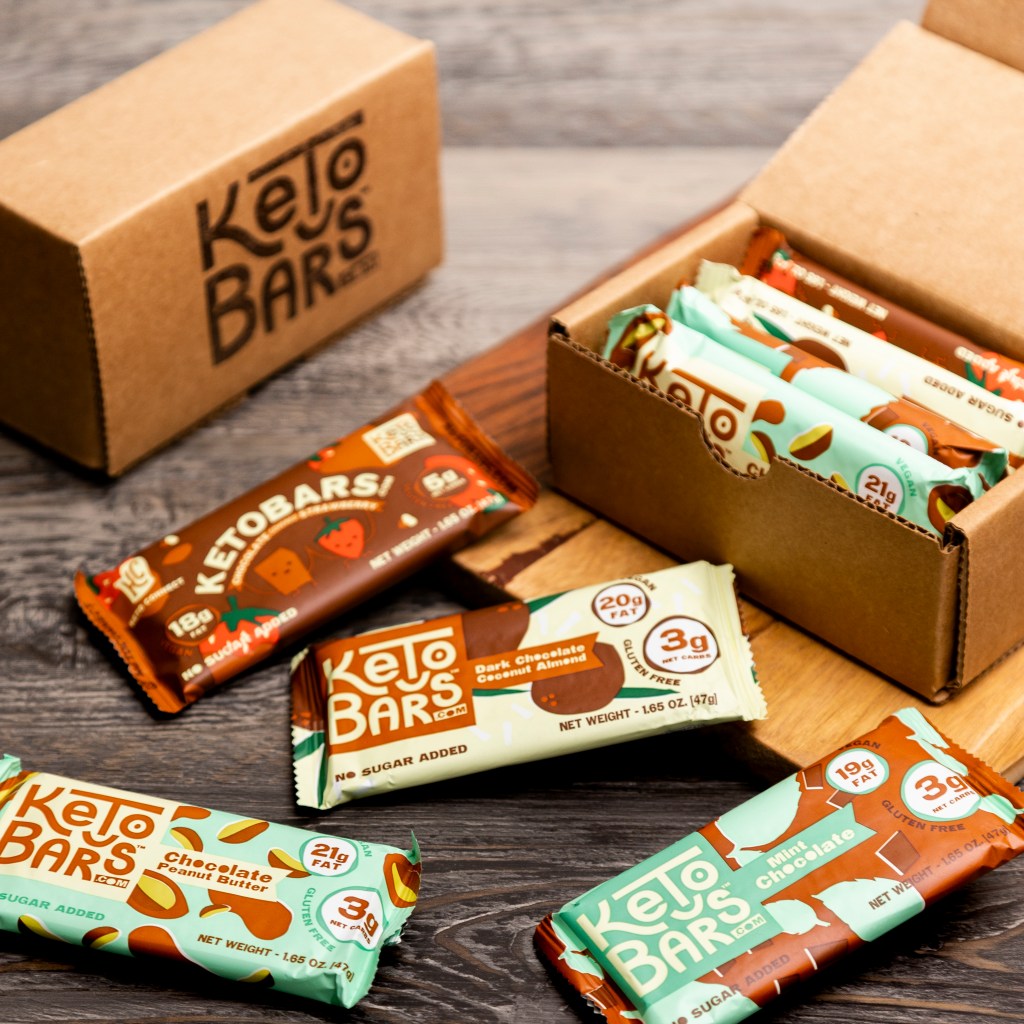 I love that Keto Bars are gluten-free, soy-free, and dairy-free. It can be tough to find good low-carb bars that are both tasty and won't leave you feeling bloated afterward, but thanks to their super clean ingredients, these bars couldn't be gentler on your tummy!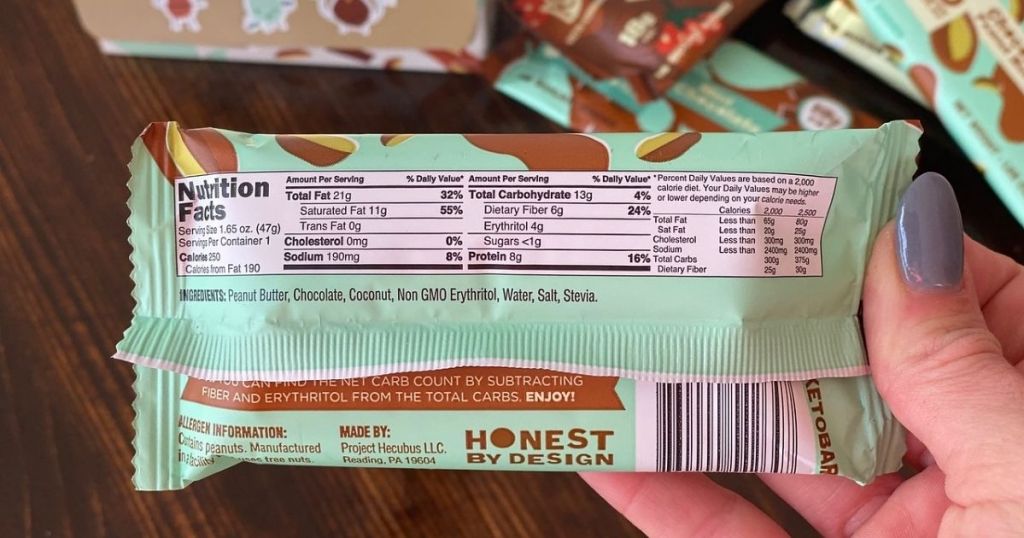 Nutritional facts for Keto Bars:
---
---
---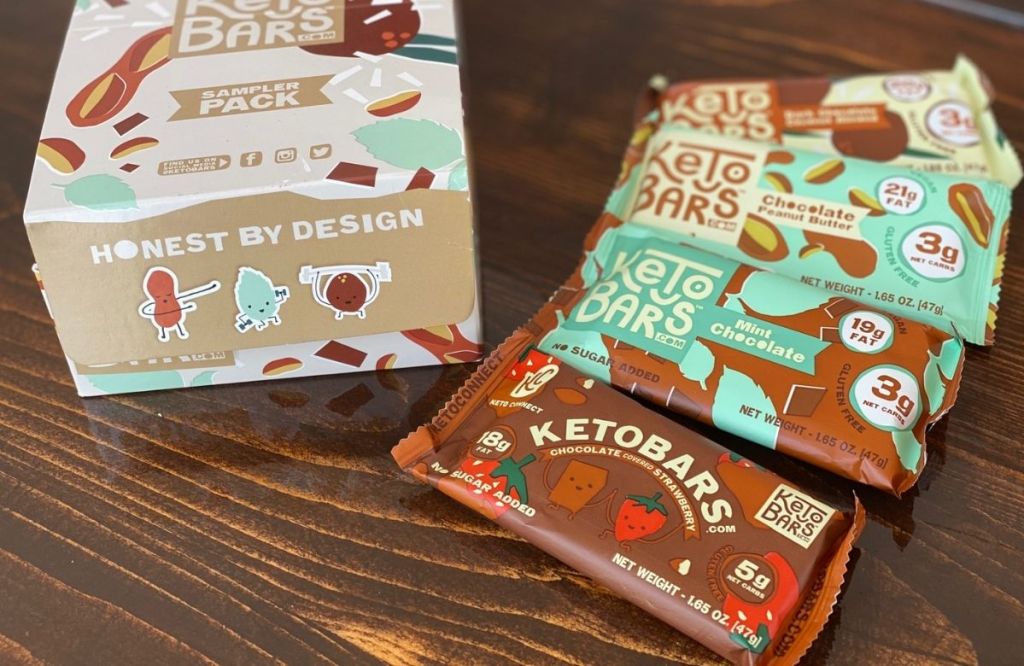 Check out what Collin has to say about these bars…
"Hi, I'm Collin and I have major chocolate cravings during that wonderful time of the month. I often devour too many dirty keto sugar-free chocolates – and then spend most of my time on the toilet. Fun times!
With all of that said, I was so excited when I got to try one of these cutely packaged Keto bars. These bars are SO satisfying. I totally got my chocolate fix without spending hours on the toilet. I love that the ingredient list is so short. Yipppeeee! 💃"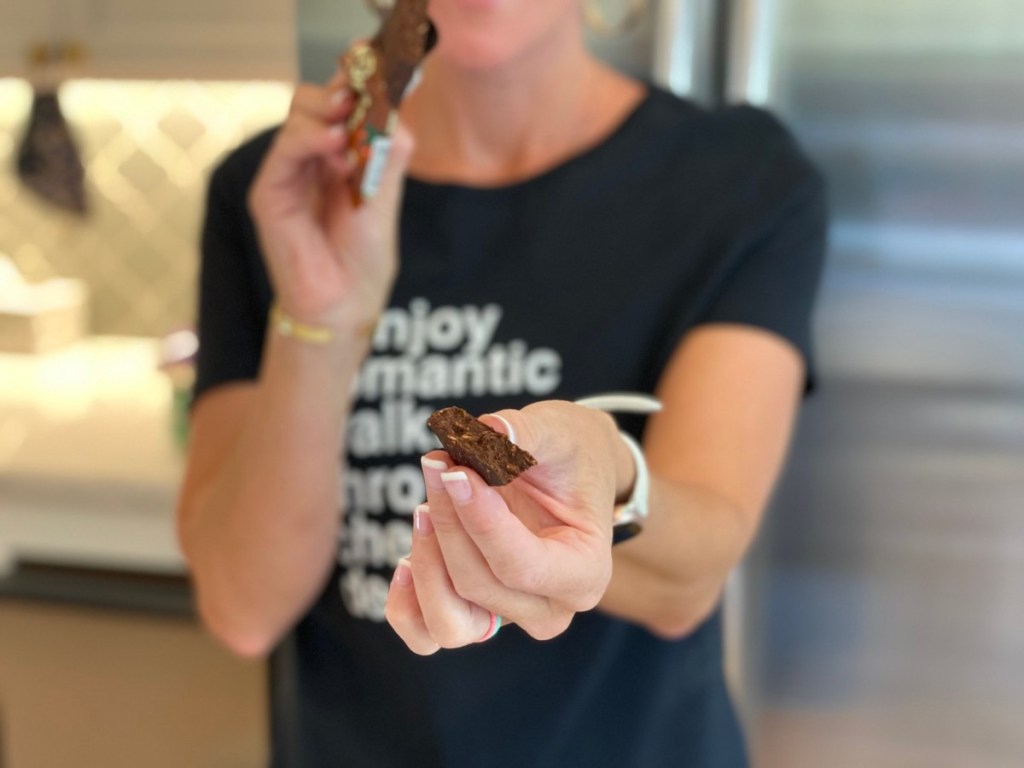 Our Hip2Keto sidekick Erica tried these, too…
"All I can say is… Y-U-M! These bars were really good! And I say were because I got them just a few days ago… and they are gone! The Chocolate Peanut Butter and the Coconut ones are both my faves, but they are all good.
I love that it can be a great snack to grab for on-the-go or a yummy treat to quench your Keto sweet tooth! My kiddos and hubby loved them! Next time I am hiding them from the family. I definitely will be ordering these again."
---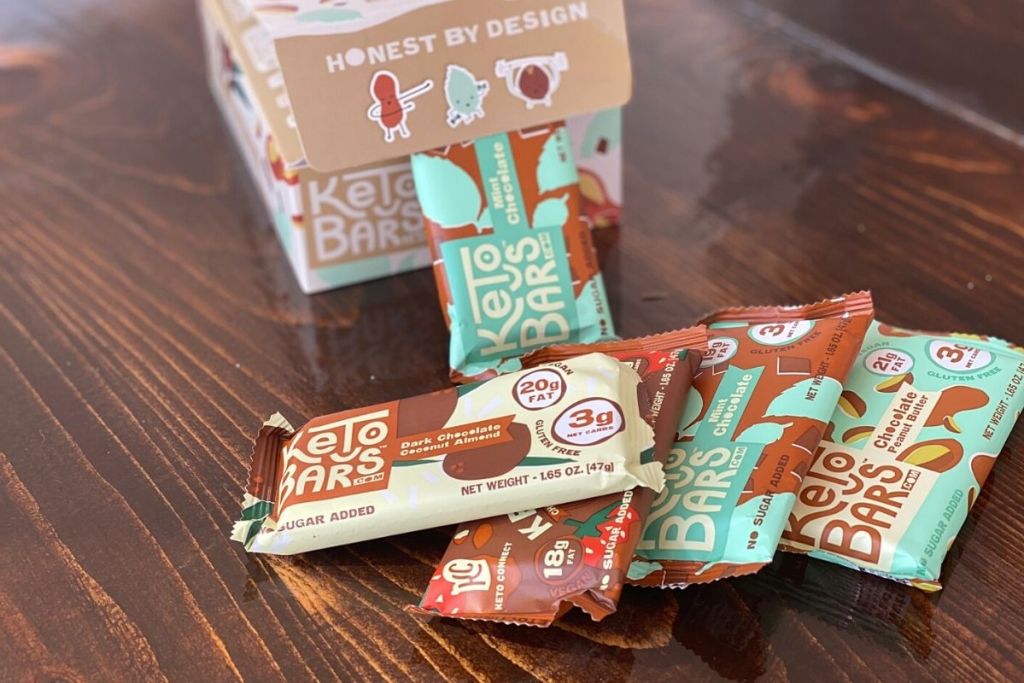 Want to save on some tasty Keto Bars?! Check out these deals!
For a limited time, you can try all 4 keto bar flavors with our exclusive sample box offer or if you're ready to splurge on a bigger box of Keto Bars, we've got you covered with our exclusive HIP2KETO promo code that'll save you 10% on your one-time order + free shipping when you order two or more boxes!
Note that this code cannot be combined with subscription offers or the exclusive sample box offer.
Buy 1 Keto Bars Sampler 4-Pack $9.99
Shipping is FREE with the exclusive sample box offer
Final cost just $9.99 – just $2.49 per bar!
---
Buy 2 Keto Bars 10-Pack $24.95 each
Choose from Dark Chocolate Coconut Almond, Chocolate Peanut Butter, Mint Chocolate, or Chocolate Covered Strawberry
Enter promo code HIP2KETO (save 10%)
Shipping is FREE on orders of $40 or more
Final cost $44.91 for 20 bars – just $2.25 per bar!
---
Buy 2 Keto Bars Sampler Pack 12-Pack $29.95
Includes 3 of each Keto Bar flavor
Enter promo code HIP2KETO (save 10%)
Shipping is FREE on orders of $40 or more
Final cost $57.35 for 24 bars – just $2.39 per bar!
---