These High Fat Keto Chocolate Bars Will Not Let Your Sweet Tooth Craving Down…
HIGH in fat – LOW in carbs! 
These chocolate Keto Bars are a favorite Keto treat and on-the-go snack at Hip2Keto! Seriously, if you have a sweet tooth, these yummy bars will quench the craving as they are super tasty!
They currently offer three flavors, including Dark Chocolate Coconut Almond, Chocolate Peanut Butter, and Mint Chocolate, and they're made with a short list of simple and clean ingredients! Love that!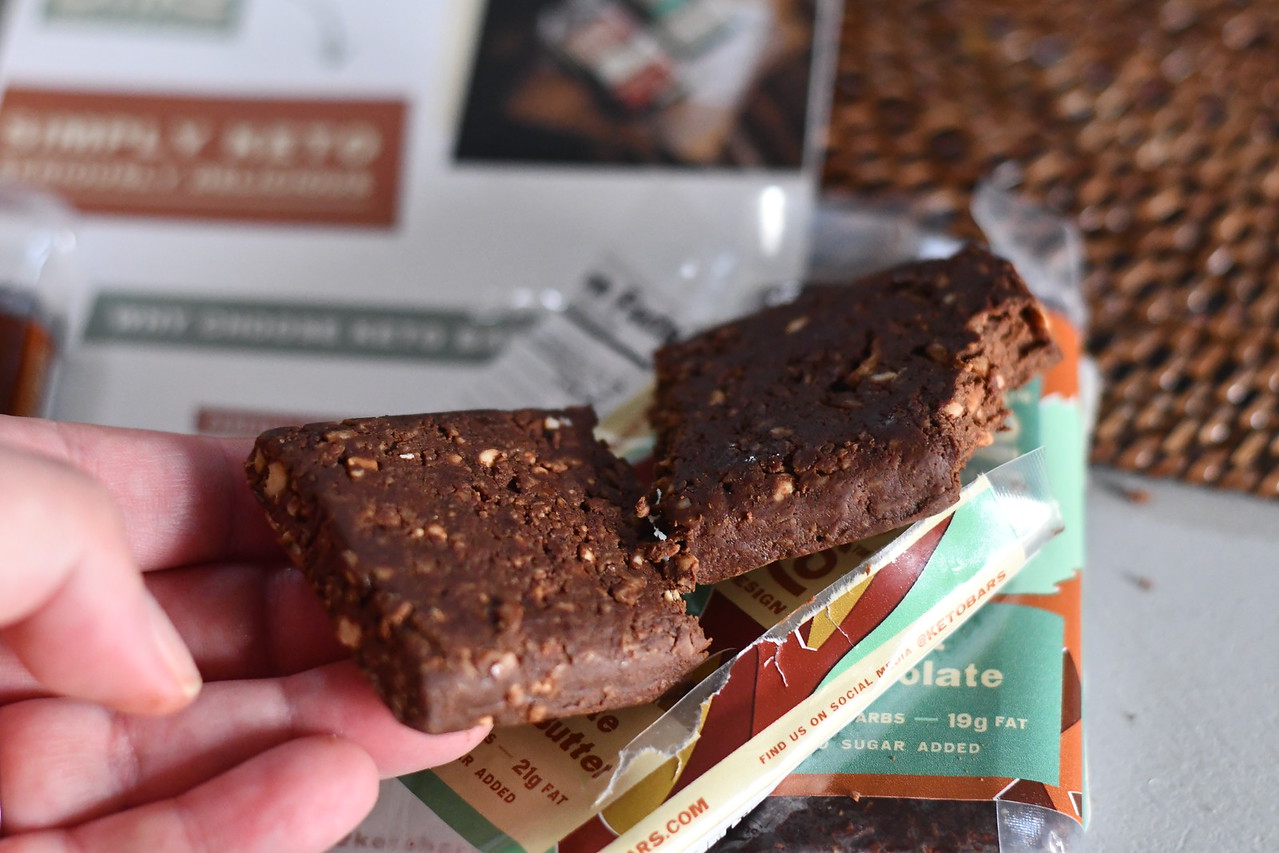 Nutritional Facts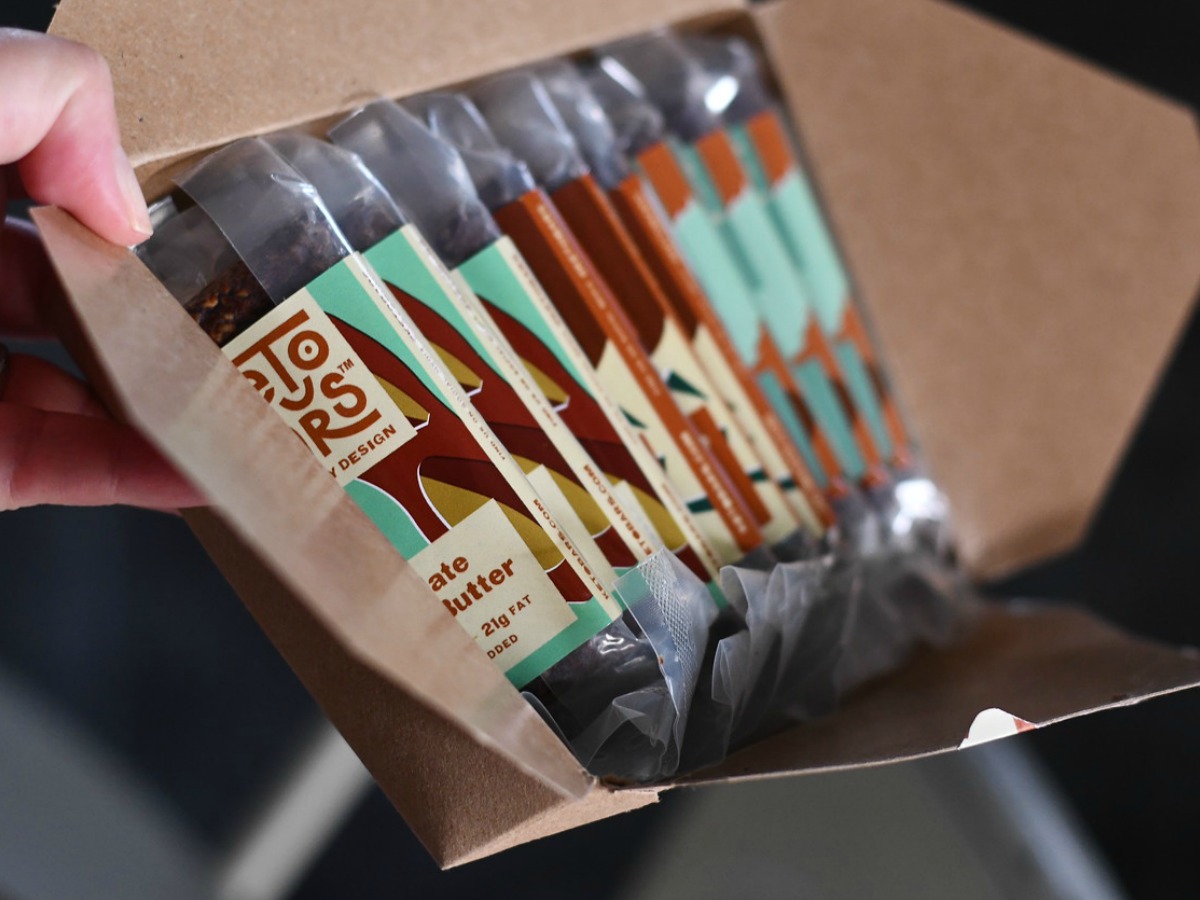 Check out what Collin has to say about these bars…
Hi, I'm Collin and I have major chocolate cravings during that wonderful time of the month. I often devour too many of the sugar free Russell Stover chocolates – and then spend most of my time on the toilet. Fun times! 

With all of that said, I was so excited when I got to try one of these cutely packaged Keto bars. Oh my, these bars are SO good and satisfying. I totally got my chocolate fix without spending hours on the toilet. I love that the ingredient list is so short. Yipppeeee! 💃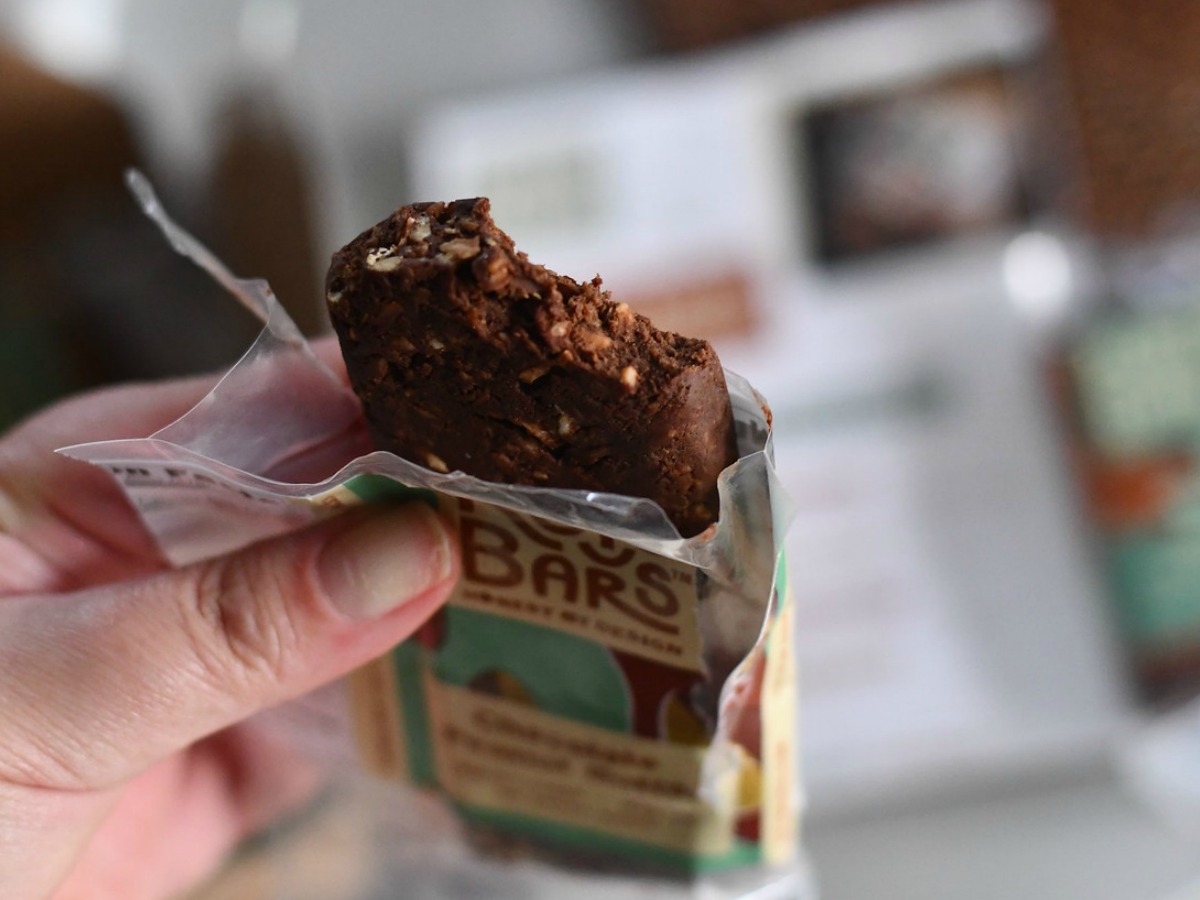 Our Hip2Keto sidekick Erica tried these, too…
All I can say is… Y-U-M! These bars were REALLY REALLY good! And I say were because I got them just a few days ago… and they are gone! The Chocolate Peanut Butter one and the Coconut one are both my favorite, but they are all good. I love that it can be a great snack to grab for on-the-go or a yummy treat to quench your Keto sweet tooth! My kiddos and hubby loved them! Next time I am hiding them from the family. I definitely will be ordering these again!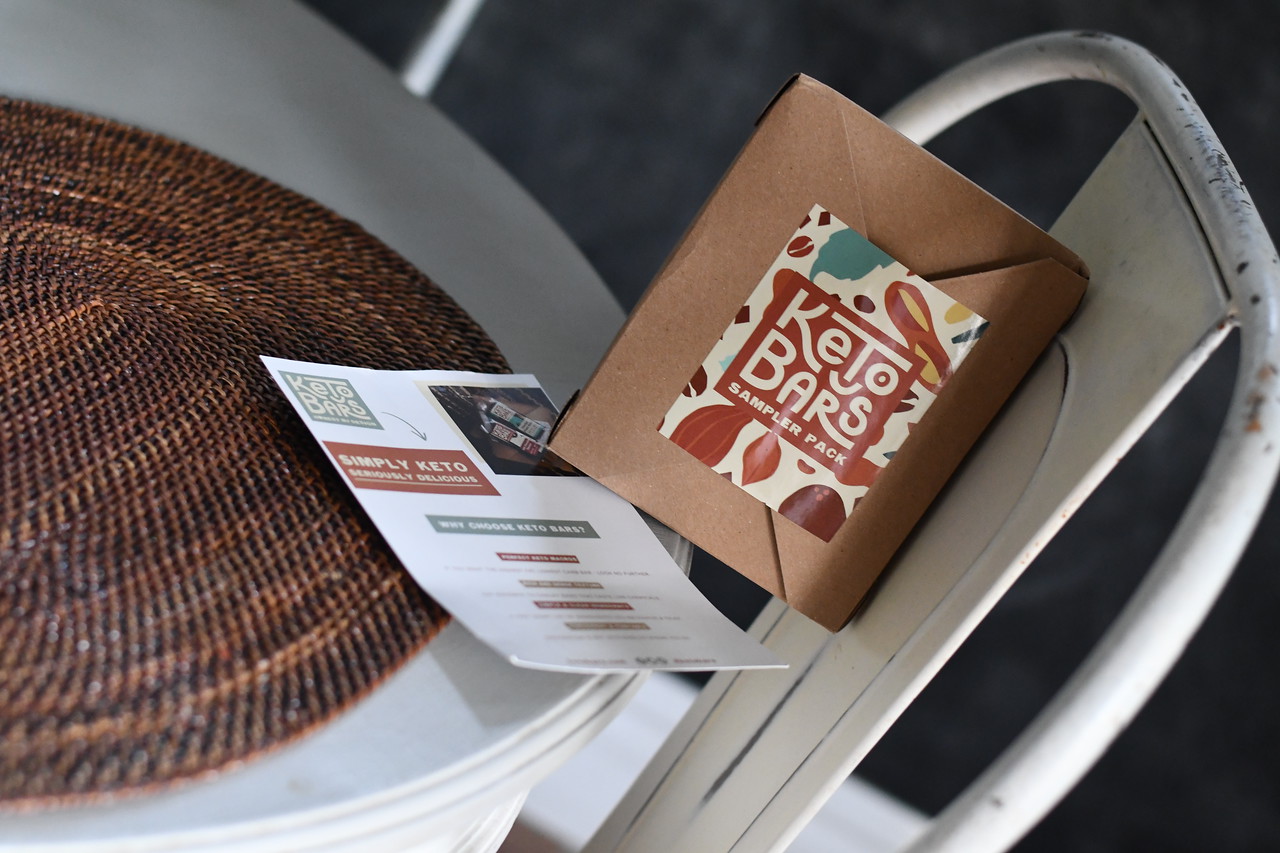 Interested in ordering?
You can order these chocolate bars from KetoBars.com OR Amazon. They are currently a bit cheaper to order from KetoBars.com, and you'll also have the option to Subscribe to save even more. Plus, if you order two or more boxes, you'll score free shipping.
Note that Amazon does not offer the sampler pack at this time, so if you want to try a variety, be sure to order from KetoBars.com.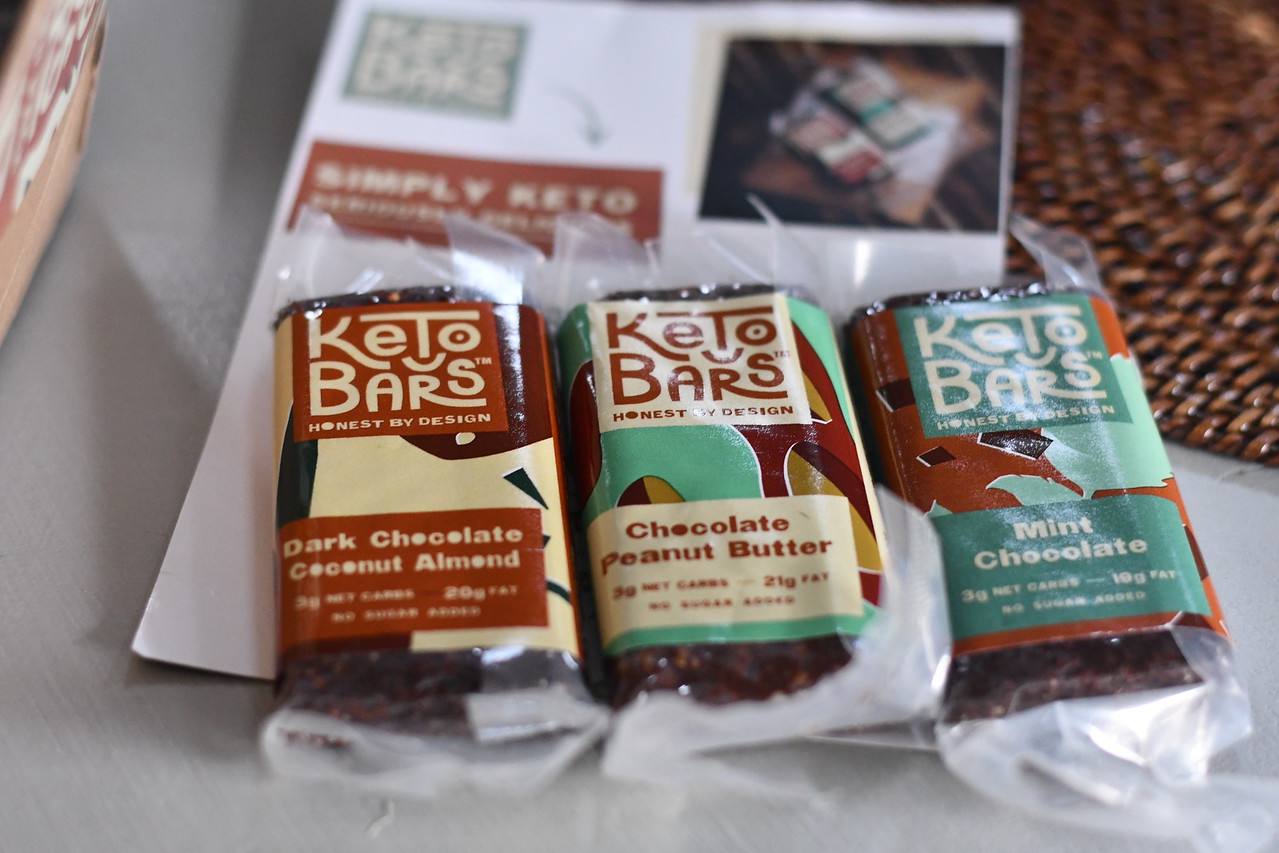 Deal ideas…
Keto Bars 10-pack $24.95
Choose from Dark Chocolate Coconut Almond, Chocolate Peanut Butter or Mint Chocolate
Opt to Subscribe (save 10%)
Final cost $22.45!

*Not interested in subscribing? Score these 10-packs for just $24.95. 
---
Keto Bars Sampler Pack 10-pack $25.95
Includes a variety of Dark Chocolate Coconut Almond, Chocolate Peanut Butter or Mint Chocolate
Opt to Subscribe
Final cost $23.35! 
*Not interested in subscribing? You can score this sampler pack for just $25.95. 
---
Note that by checking the Subscription Delivery option, you are subscribing to this product and will set the quantity and frequency of your delivery.
You can also cancel your subscriptions easily without being penalized. That means if you're just wanting to snag a deal for the low price but don't want the subscription, you can cancel it right after you receive your order.