These Easy Keto Fat Bombs Taste Like Reese's Peanut Butter Cups!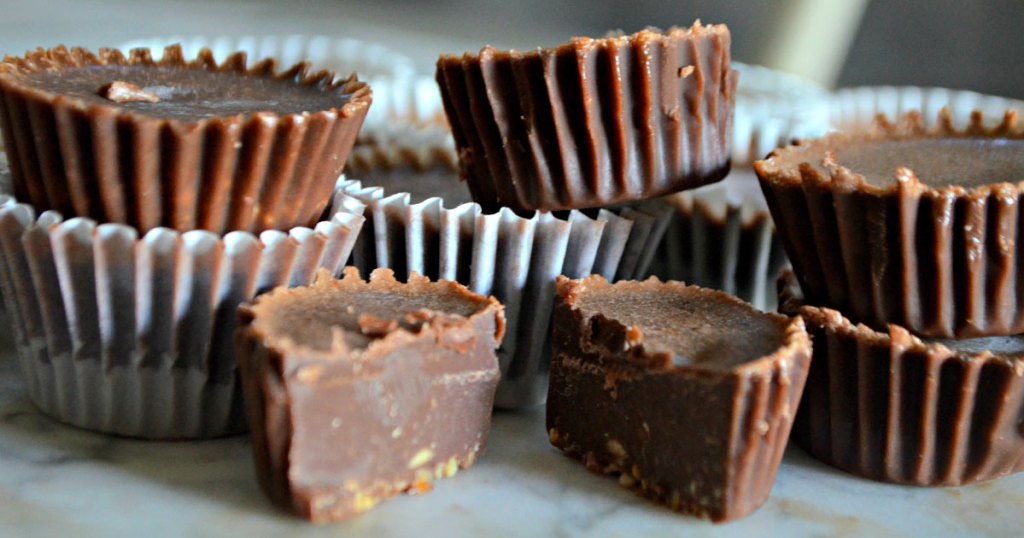 These are the fat-bomb-dot-com!
Eating keto and LOVE chocolate desserts? (Of COURSE!) These copycat Reese's fat bombs are a popular treat to curb sugar cravings. And because they're high in good-for-you fats like coconut oil, you'll feel satisfied after just a few!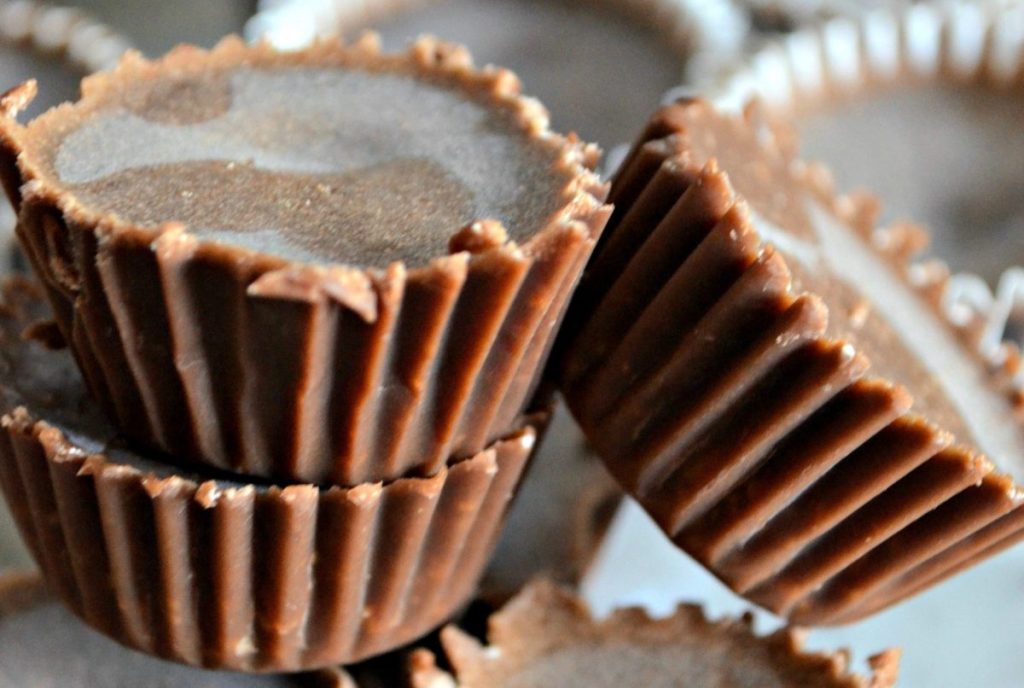 Chocolate and almond butter are a match made in heaven!
There are so many different recipes for fat bombs floating around the internet, but today I'm sharing this yummy nut butter and chocolate combo that tastes similar to Reese's peanut butter cups candy (just not quite as sweet). They're so easy to make and contain only four ingredients!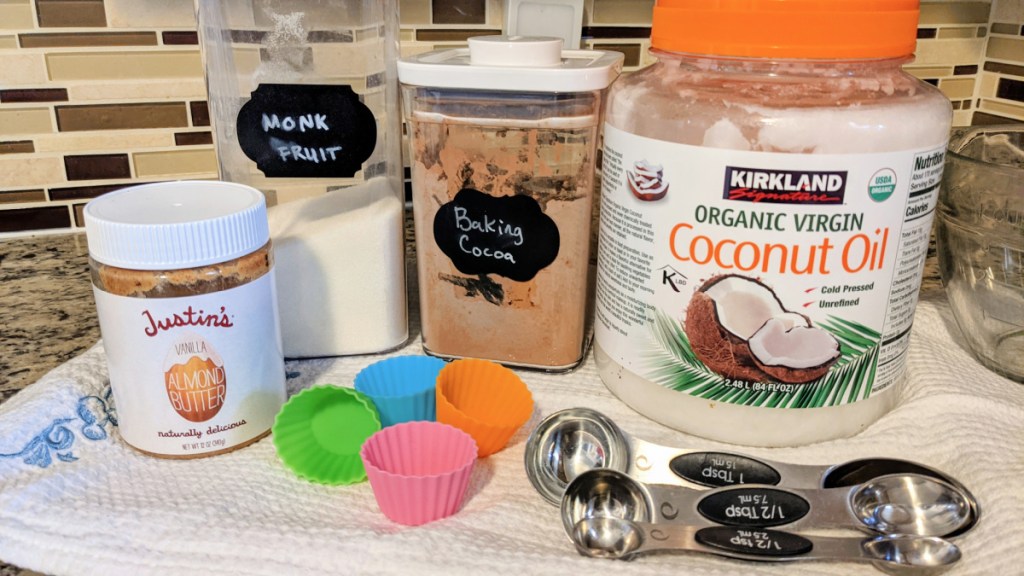 Tips for making the BEST keto almond butter Reese's fat bombs:
Keep your keto bombs in a covered container in the freezer or fridge so they stay solid. They can last up to several months if frozen, although they tend to disappear quickly!
Make sure to use unsweetened cocoa for these to keep them keto-friendly. You can then add a little bit of your favorite keto sweetener to balance it out!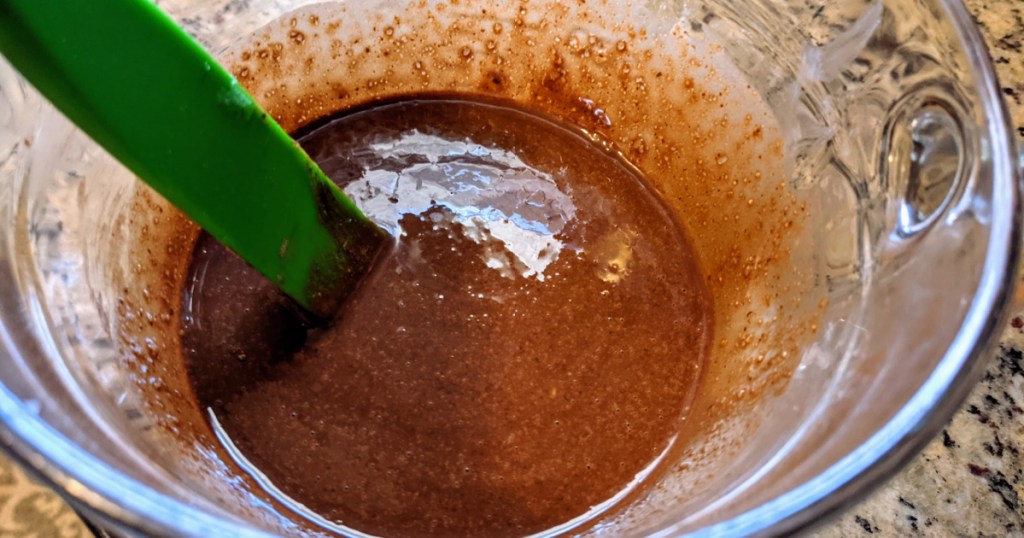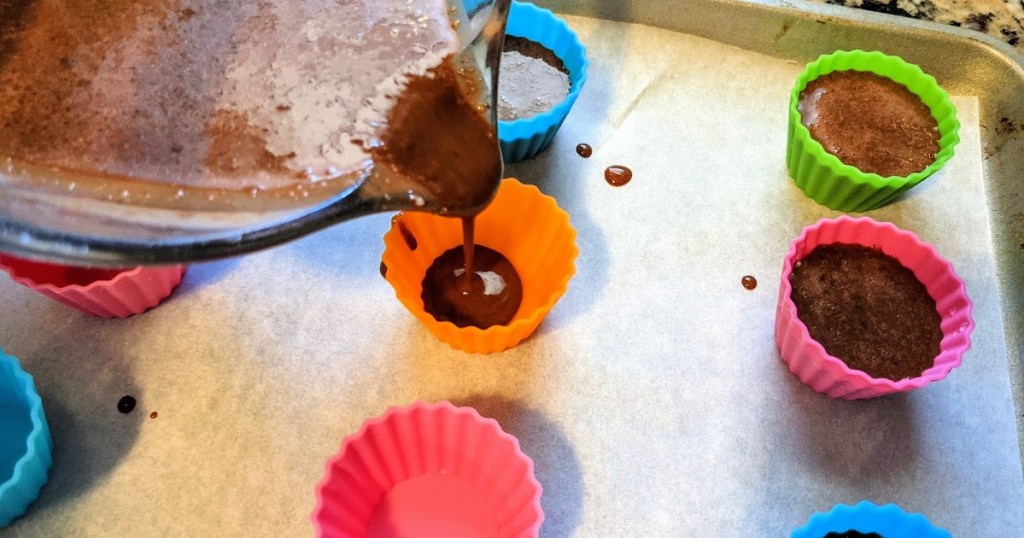 ---
Print
Reese's Almond Butter Cup Fat Bombs
yield: 16 SERVINGS
prep time: 10 MINUTES
total time: 10 MINUTES
These Reese's flavored fat bombs curb the sugar cravings and you get your chocolate fix too!
Directions
1
Stir all ingredients in a microwave-safe bowl.
2
Microwave for about 20 seconds or until ingredients are fully melted. Stir well to combine. You can alternatively do this on the stove over a double boiler.
3
Pour mixture into mini baking cups or small silicone candy molds.
4
Place in the freezer until frozen. Fat bombs will firm up after about an hour or so.
5
Eat one as a satisfying snack or treat! Keep your keto bombs in a covered Tupperware container in the freezer or fridge so they stay solid.
Nutrition Information
Yield: 16, Serving Size: 1 fat bomb
Amount Per Serving: 108 Calories | 11.3g Fat | 1.9g Total Carbs | 1.1g Fiber | 0.4g Sugar | 0.4g Sugar Alcohol | 1.8g Protein | 0.5g Net Carbs
---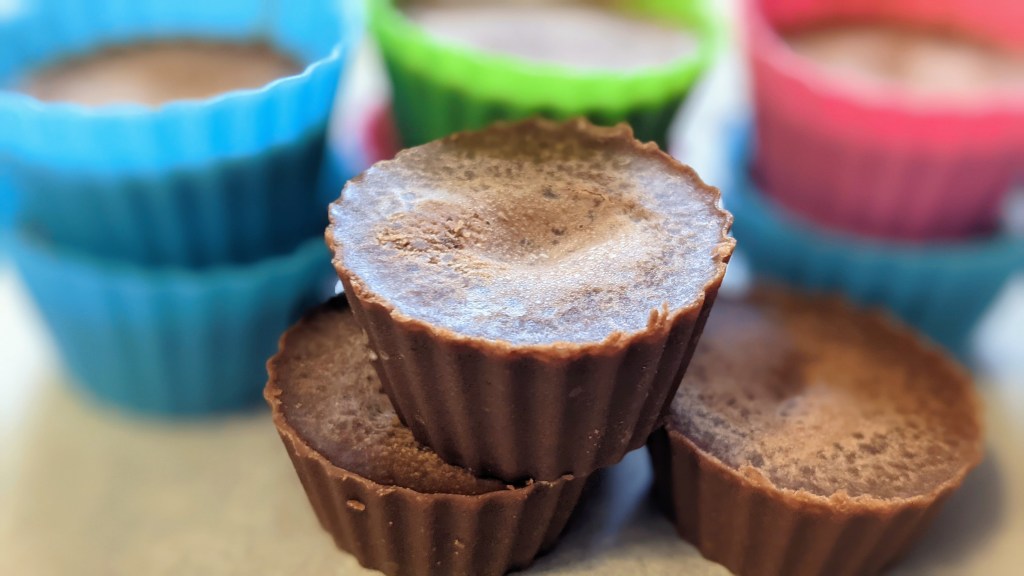 These chocolate almond butter fat bombs are so GOOD!
They don't taste bitter like other keto treats I've tested. I love the idea of keeping small bites of chocolate around for those moments when you need a little treat!
Here's what my teammate Jen has to say about these chocolate almond butter fat bombs:
"This is one of my favorite go-to fat bomb recipes! First, it's super easy to make and only uses 4 keto ingredients which I always have on hand. Second, they are yummy and help with my sweet tooth! They are chocolatey and almond butter perfection combined in a smooth candy. It's so hard to believe these are keto. My entire family (even non-keto) loves them!"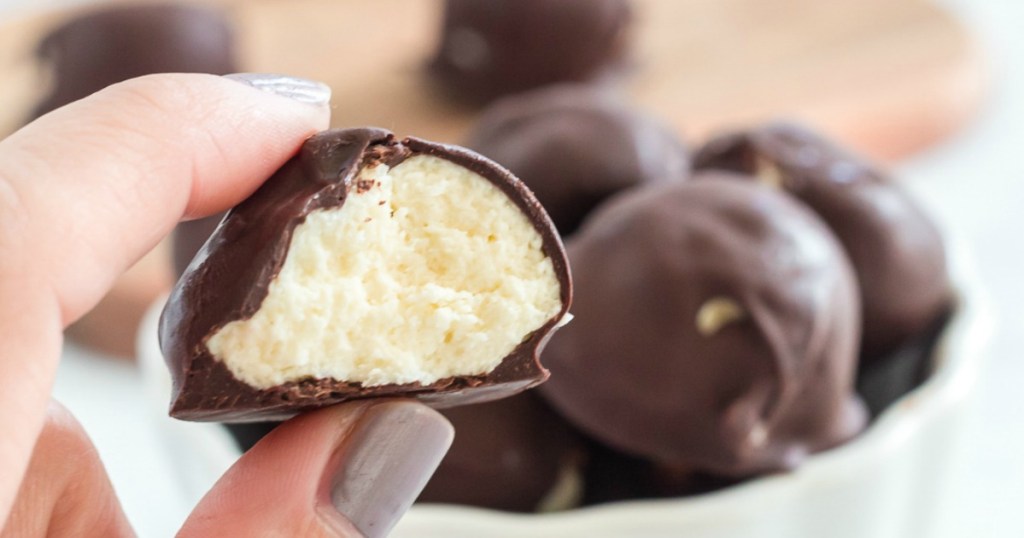 Want more fat bombs inspiration? Try these keto recipes:
---