These Easy Fat Bombs Taste Like Reese's Peanut Butter Cups!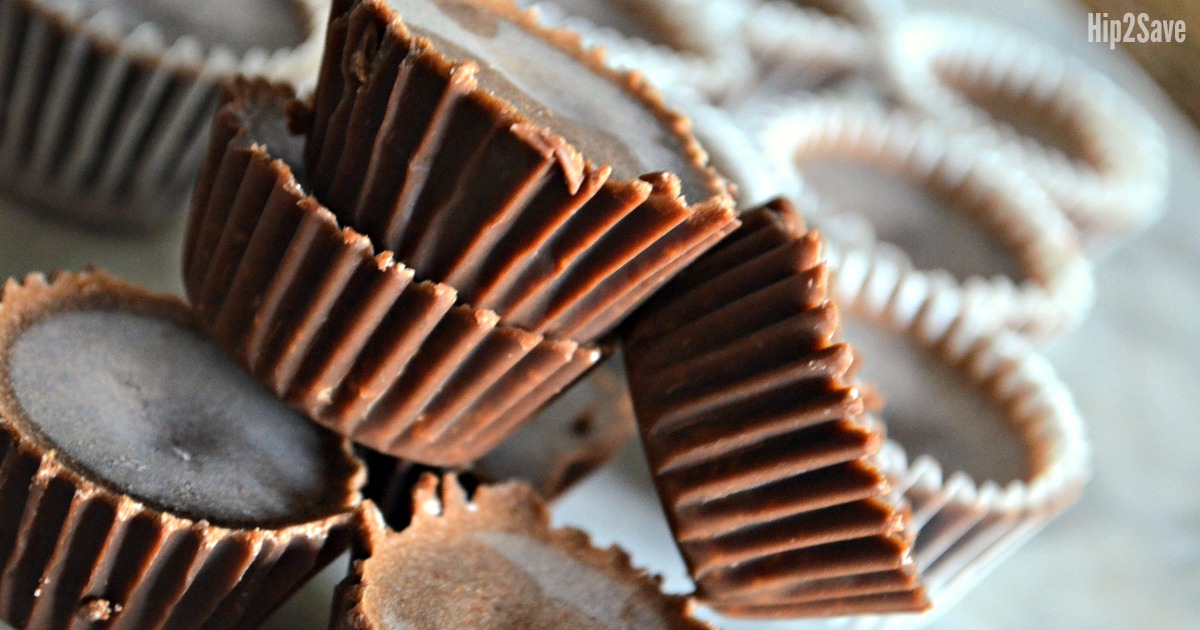 These are the fat-bomb-dot-com!
Eating Keto and LOVE chocolate desserts? (Of COURSE!) These Reese's flavored fat bombs are a popular treat to curb sugar cravings. And because they're high in "good for you" fats like coconut oil, you'll feel satisfied!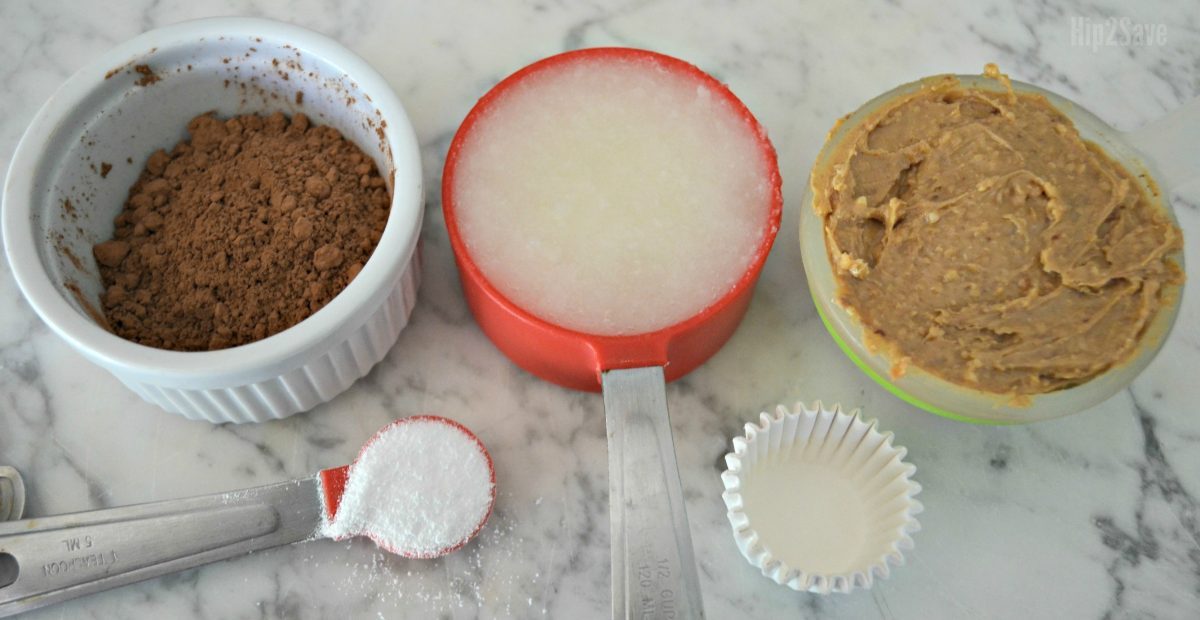 There are so many different recipes for fat bombs floating around the internet, but today I'm sharing this yummy nut butter and chocolate combo that tastes similar to Reese's peanut butter cups candy (just not quite as sweet). They're so easy to make and contain only four ingredients!
---
Print
Reese's Almond Butter Fat Bombs
yield: 16 SERVINGS
prep time: 10 MINUTES
total time: 10 MINUTES
These Reese's flavored fat bombs curb the sugar cravings!
Ingredients
1/2 cup coconut oil
1/2 cup almond butter
2 1/2 tablespoons unsweetened cocoa powder
1 teaspoon Stevia powder or Keto approved sweetener of choice to taste
Directions
1
Stir all ingredients in a microwave safe bowl.
2
Microwave for about 20 seconds or until ingredients are fully melted. Stir well to combine. You can alternatively do this on the stove.
3
Pour mixture into mini baking cups or small silicone candy mold.
4
Place in the freezer until frozen.
5
Eat one as a satisfying snack/treat. Keep your keto bombs in a covered Tupperware container in freezer or fridge so they stay solid.
Nutritional Information
Yield: 16, Serving Size: 1 fat bomb
Amount Per Serving: Calories: 114, Total Carbohydrates: 2g, Fiber: 1g, Net Carbohydrates: 1g, Total Fat: 12g, Protein: 2g
---
This recipe makes about 16 small bite-sized treats for me (that is if the kids don't eat them all)!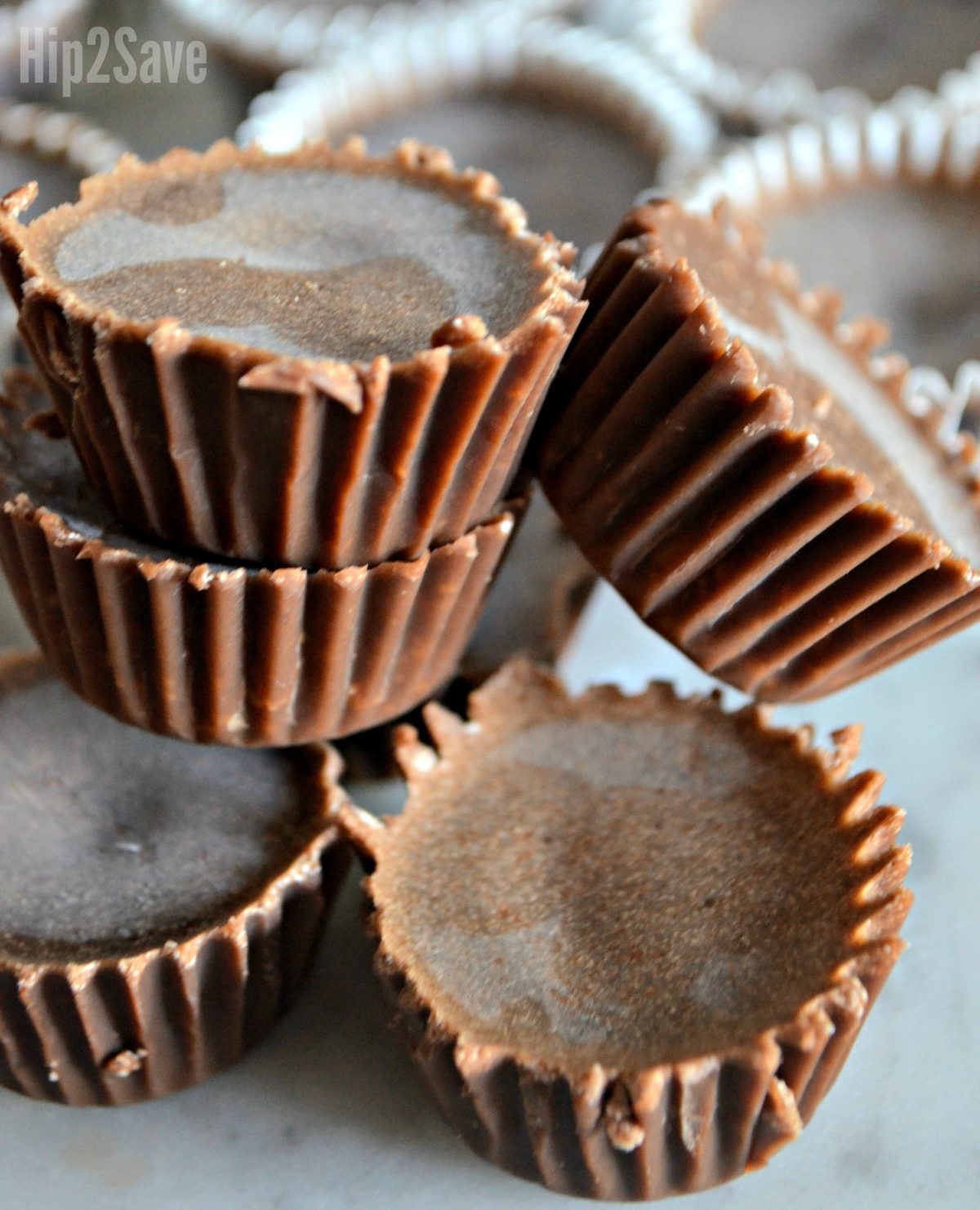 These are so GOOD! 
They don't taste bitter like other keto treats I've tested. I love the idea of keeping small bites of chocolate around for those moments when you need a small treat!
If chocolate isn't your thing, my Keto eating sidekick, Michelle, says she LOVES these Strawberry Cheesecake Fat Bombs and sometimes uses raspberries instead. They look tasty as well!
---