Join Sam's Club & Get Our Fave Keto Groceries for FREE
We love Sam's Club!
When it comes to Sam's Club, we love stocking up on bulk foods that pair perfectly with our keto diet! We're sharing five of our favorite keto foods that you can find at this mega warehouse club below.
But first, if you're not yet a member, read on to find out about a hot deal for new members that'll score you free groceries!🔥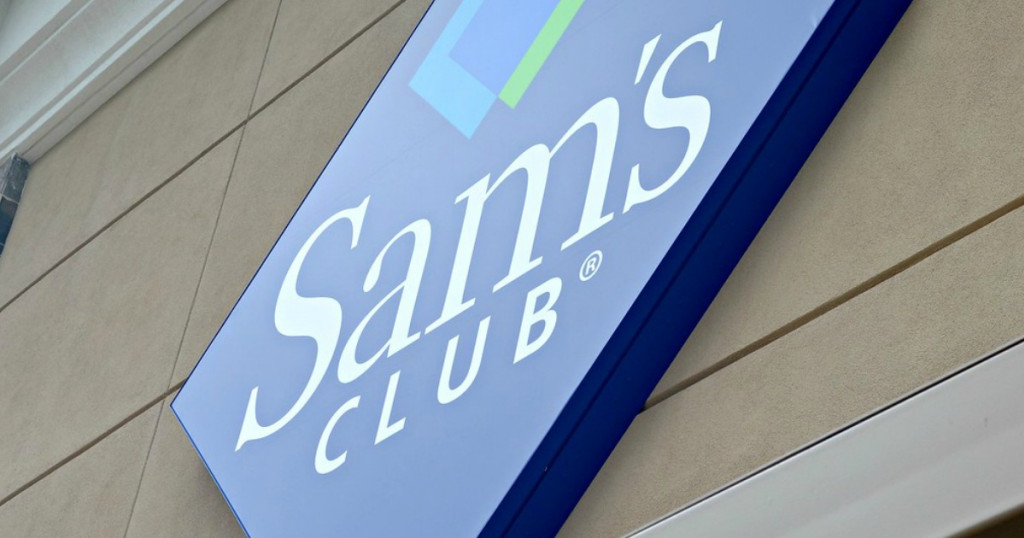 Through March 8th, click on this link, sign up for a new Sam's Club Membership for $45 and score a whopping $45 Instant Savings off one $45+ transaction of qualifying purchases!
If you have been considering joining Sam's Club, then now is the time to do so as this offer essentially gives you the opportunity to score $45 worth of keto groceries for free! After taking into account the instant savings you'll receive, it's almost like you're getting your membership for FREE! Woohoo!
---
Follow these steps to score $45 worth of free groceries at Sam's Club:
Check your inbox for an email with the Subject Line "Welcome to the Club" from the email address reply@samsclub.com. This email will include your new Sam's Club membership number.
Head to your local Sam's Club and pick up your new membership card by visiting the Member Services desk and presenting your driver's license or state-issued ID.
Purchase at least $45 worth of items that do NOT have existing Instant Savings offers (alcoholic beverages, tobacco, milk, fuel, pharmacy, and gift cards are also excluded!)
Head to checkout and get an automatic $45 off your total
Easy peasy! Now just do a little dance on your way out as you just scored $45 worth of groceries for free!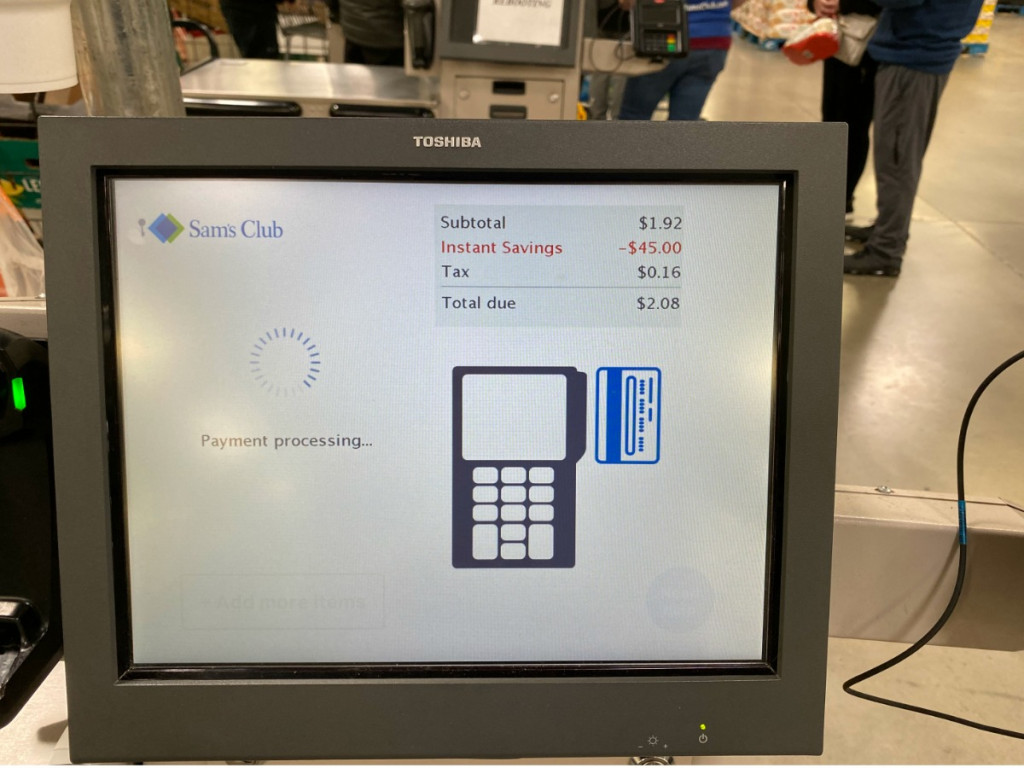 Note that your $45 Instant Savings offer will be loaded onto your new membership account within 72 hours of membership activation (ours was loaded immediately as we sent our team member shopping within one hour of buying his membership!) and will be valid for 60 days.
---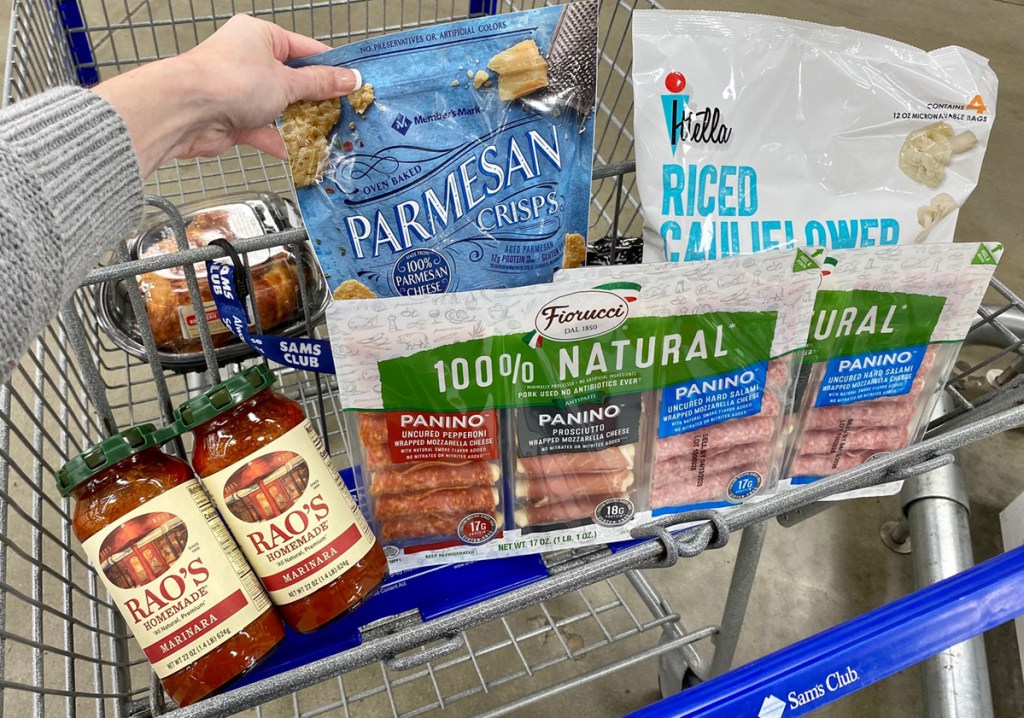 Wondering what to buy? Consider doing this keto deal idea:
         Final Cost ONLY $1.16 + tax! 😱

Note that after redeeming this membership offer, you will be set up for auto-renewal after your first transaction in the club, which will be an annual recurring charge in the amount of the current standard membership fee for all active memberships on your account. You can manage and/or cancel your auto-renew subscription anytime by logging on to your account on SamsClub.com.
---
Here are 5 of our favorite keto groceries to stock up on at Sam's Club –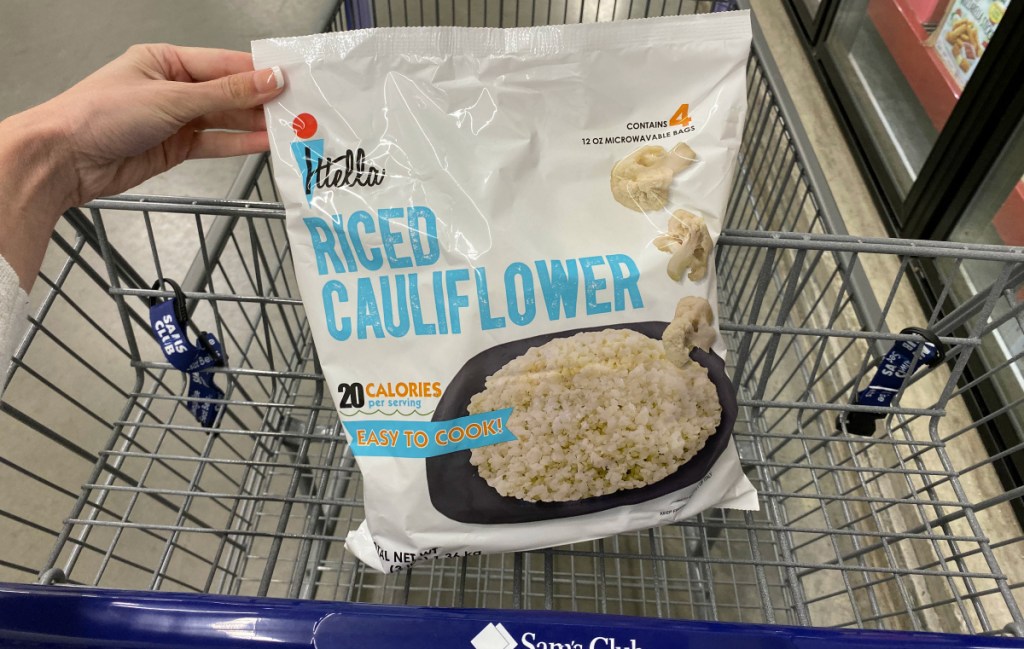 Cauliflower rice is a great sub for many high-carb foods and can even be used in recipes to make keto pizza, cauliflower mash, and more. If you're a fan of rice and need a simple dinner idea, try making this quick fried rice skillet meal and/or this keto burrito bowl. They both used riced cauliflower instead of white/brown rice for a low-carb, keto-friendly option!
Nutrition Info: Serving Size: 3/4 cup | Calories: 20 | Total Fat: 0g | Total Carbs: 4g | Dietary Fiber: 2g | Sugar: 2g | Protein: 2g
---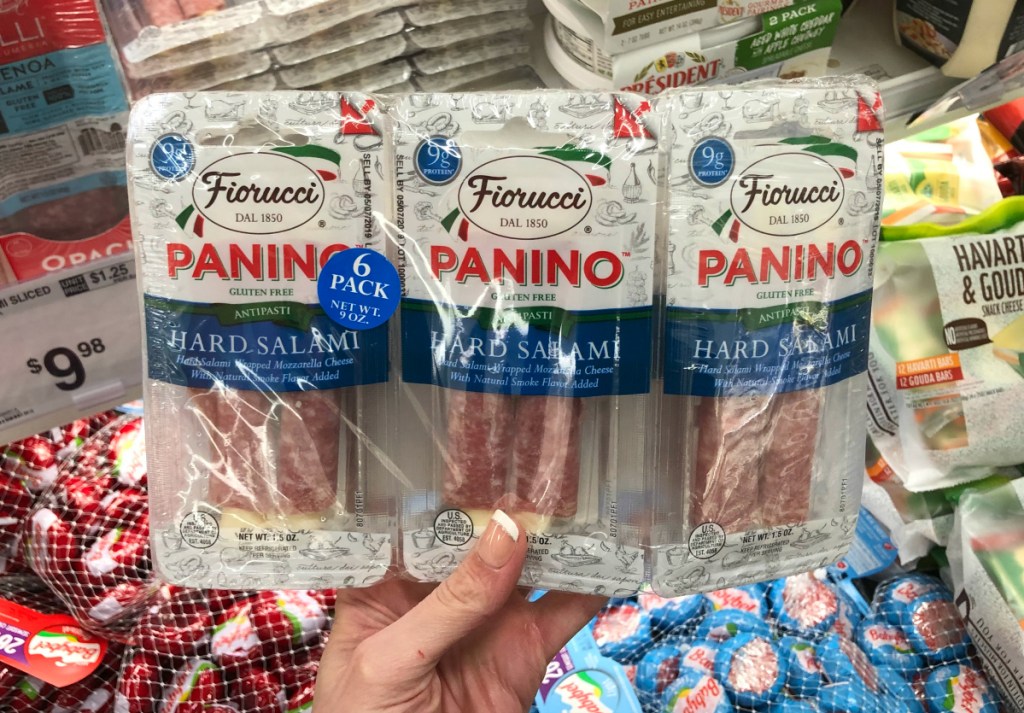 These salami and cheese sticks are a great option for a high fat, keto-friendly snack. Throw them in your purse, diaper bag, or gym bag to satisfy on-the-go hunger pangs.
Nutrition Info: Serving Size: 2 Pieces | Calories: 150 | Total Fat: 13g | Total Carbs: 1g | Dietary Fiber: 0g | Sugar: 0g | Protein: 9g
---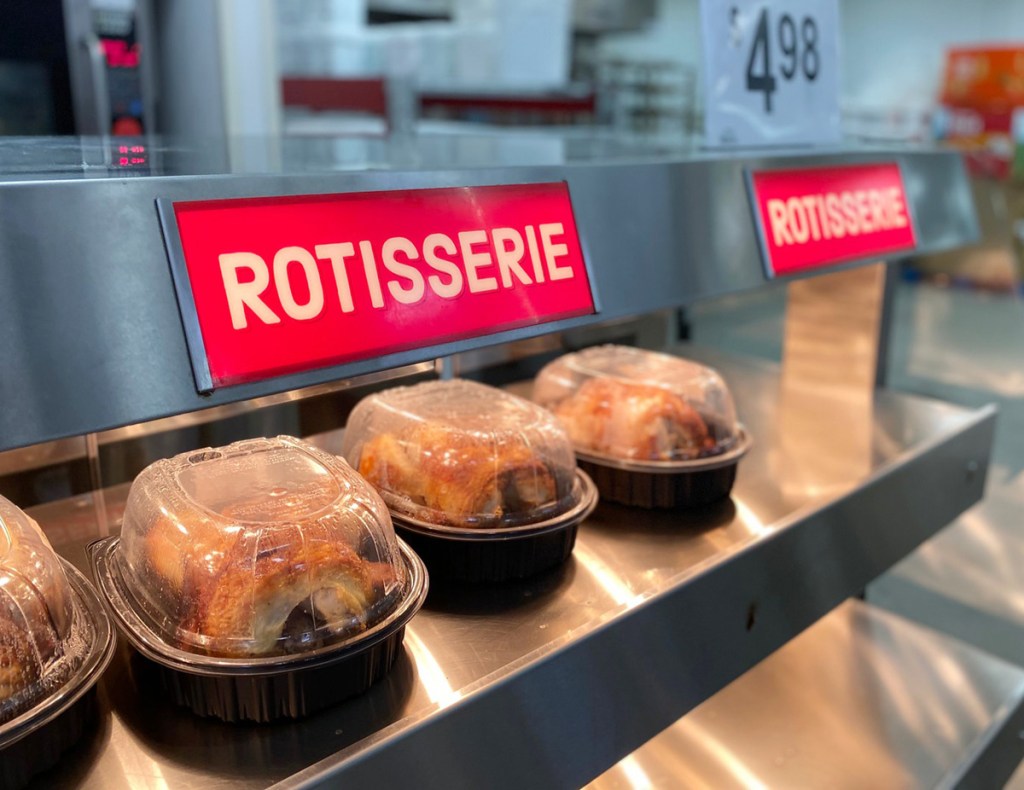 This fully cooked rotisserie chicken is hot and ready for you to take home for a quick and easy dinner. At just $4.98 per 3lb chicken, this is a steal compared to most other grocery stores! There are so many things you can make on the fly with this chicken and a few simple ingredients. Be sure and check out our clever hacks for rotisserie chicken!
Nutrition Info: Serving Size: 3oz | Calories: 160 | Total Fat: 9g | Total Carbs: 1g | Dietary Fiber: 0g | Sugar: 0g | Protein: 17g
---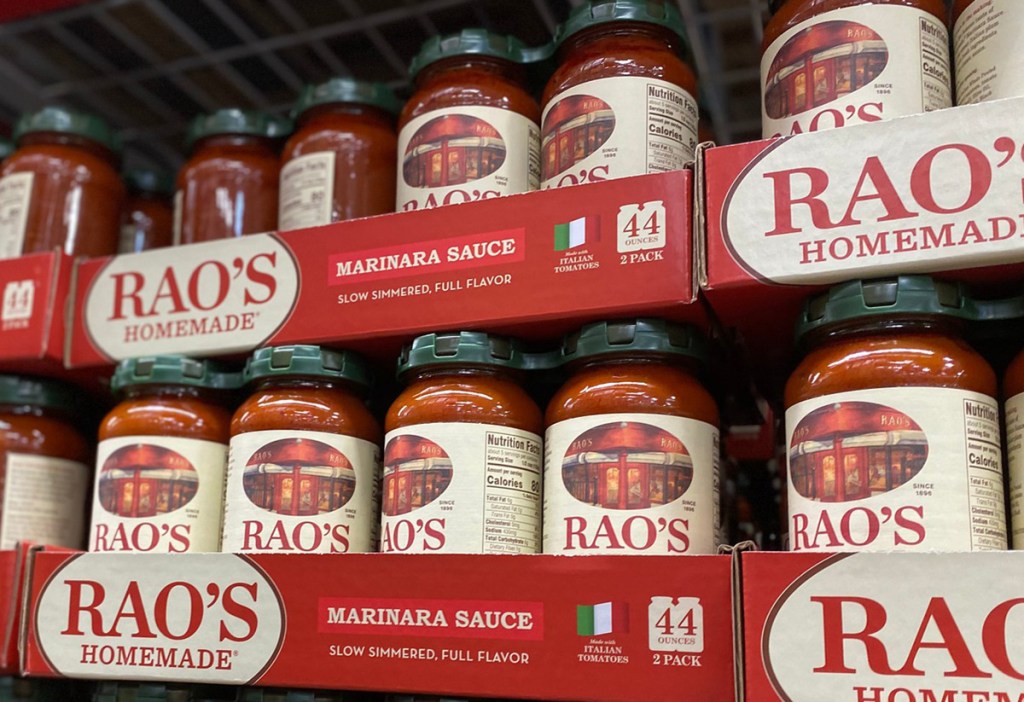 If you're looking for a low carb marinara sauce that's not loaded with sugar, we can't get enough of Rao's Homemade. Their sauces contain only natural ingredients, including 100% Italian tomatoes. There are NO tomato blends, paste, water, starches, filler, colors, or added sugar. We love using Rao's Marinara sauce for making recipes like our Italian sausage and spaghetti squash casserole.
Nutrition Info: Serving Size: 1/2 cup | Calories: 90 | Total Fat: 8g | Total Carbs: 4g | Dietary Fiber: 0g | Sugar: 3g | Protein: 1g
---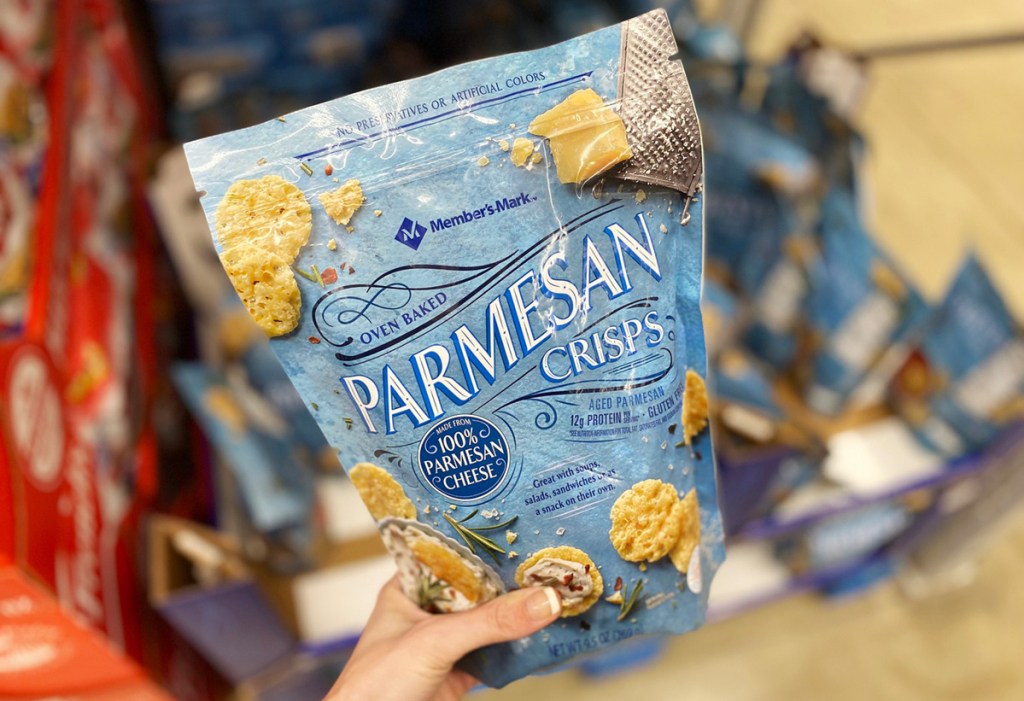 If you're looking for an airy, crispy, crunchy, and tasty snack that is also keto-friendly, then you'll want to grab a bag of these cheese crisps! Not only are they an excellent source of calcium and protein, but they're made solely from one ingredient: 100% Parmesan cheese! You can enjoy them in a salad, in a dip, or by the handful straight out of the bag, just like we do.
Nutrition Info: Serving Size: 25 crisps | Calories: 130 | Total Fat: 8g | Total Carbs: 0g | Dietary Fiber: 0g | Sugar: 0g | Protein: 12g
---