5 of Our Favorite Avocado Products – And They're Definitely Not The Pits!
Avocado lovers!
We all know that avocados are a perfect keto-friendly food, but did you know that they're even used in many beauty and personal care products for their moisturizing and soothing benefits?! 😍
The avocado is also a trending fashion statement! You can find it on many clothing and shoe items, on beach towels, and even pool floats!
Because we love all-things-avocado 🥑, here are our favorite avocado products that are definitely not the pits… in fact, they guac!
---
1. Avocado Pool Accessories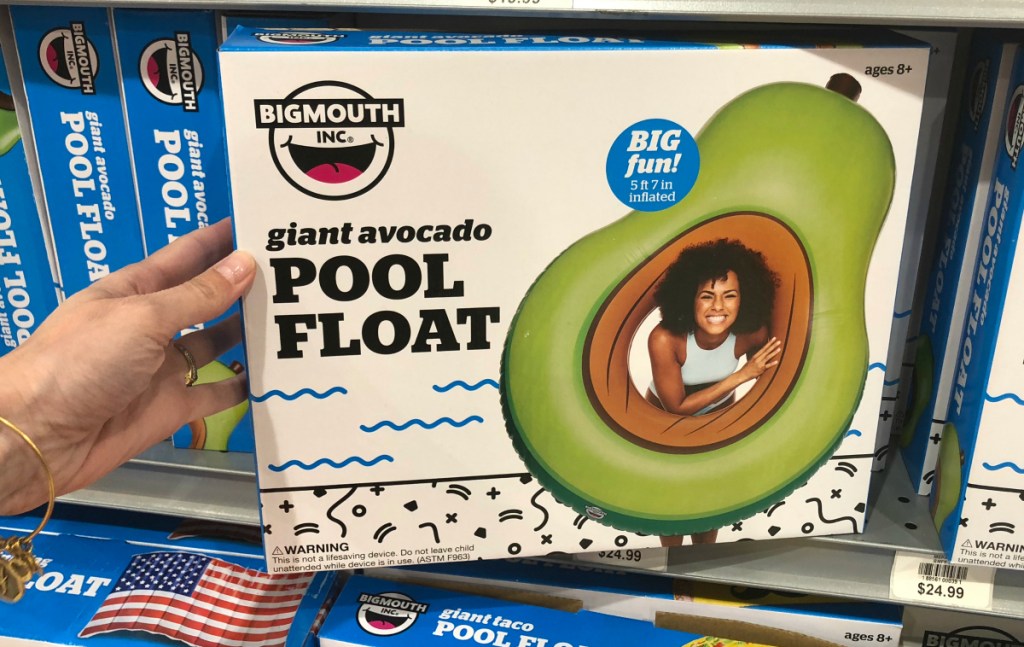 With summer just around the corner, this Giant Avocado Pool Float is sure to add tons of fun to your next pool party! This float is great for use in the pool or at the lake, and it deflates to a compact size for simple storage. Plus, the tube is made from a soft, vinyl so it's easy to wipe clean if it gets dirty!
And, you're bound to make people drool at the pool or beach with this realistic avocado-shaped beach towel from Walmart! It is made of 100% polyester that's perfect for sunbathing on – or for sprawling out with a bowl of guac and your favorite keto-friendly chips (pssst… how about these keto avocado chips? 😱 Yes, please!)
---
2. Avocado Hair Mask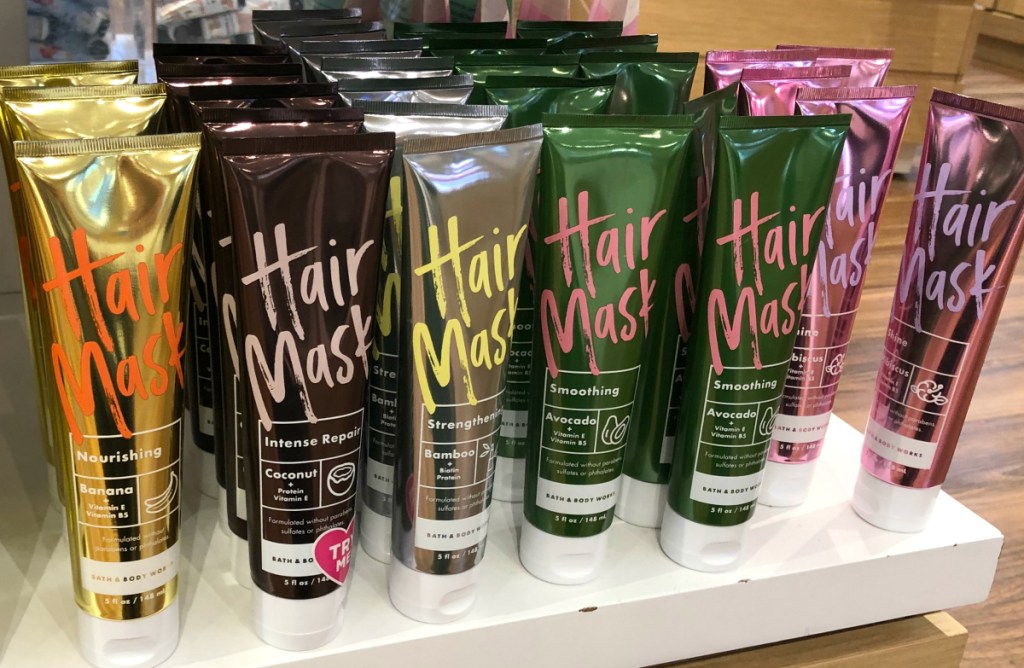 What better way to fight the frizz than with Bath & Body Work's Avocado Smoothing Hair Mask?! Made with avocado and a vitamin-rich complex, this lightweight mask makes your hair smooth and healthy.
Scented from creamy avocado, vanilla, and peony blossoms, this mask has a delicious smell that will almost make you want to eat it (but don't). Plus, it's safe for all hair types, including color-treated hair, and is formulated without parabens, sulfates, or phthalates.
---
3. Avocado Kitchen Gadgets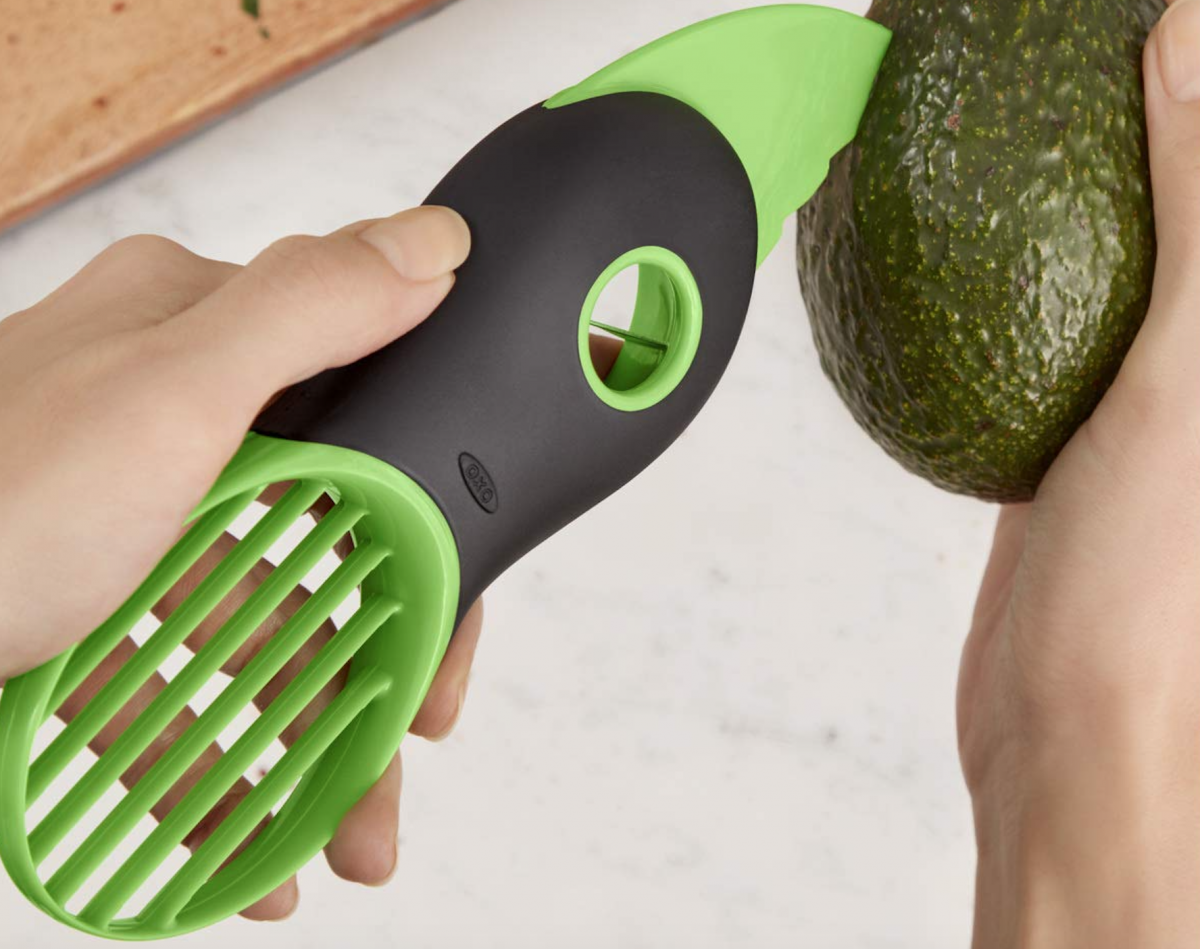 This gadget guacs! With this OXO Good Grips 3-in-1 Avocado Slicer, you can conveniently split, pit, slice, and scoop avocados safely and effectively. The slicer cuts avocados to their core without being sharp to the touch. Then you can quickly remove the pit with one quick twist. Even better, the other side of the gadget can be used to cut the ripe, delicious fruit into seven perfect pieces!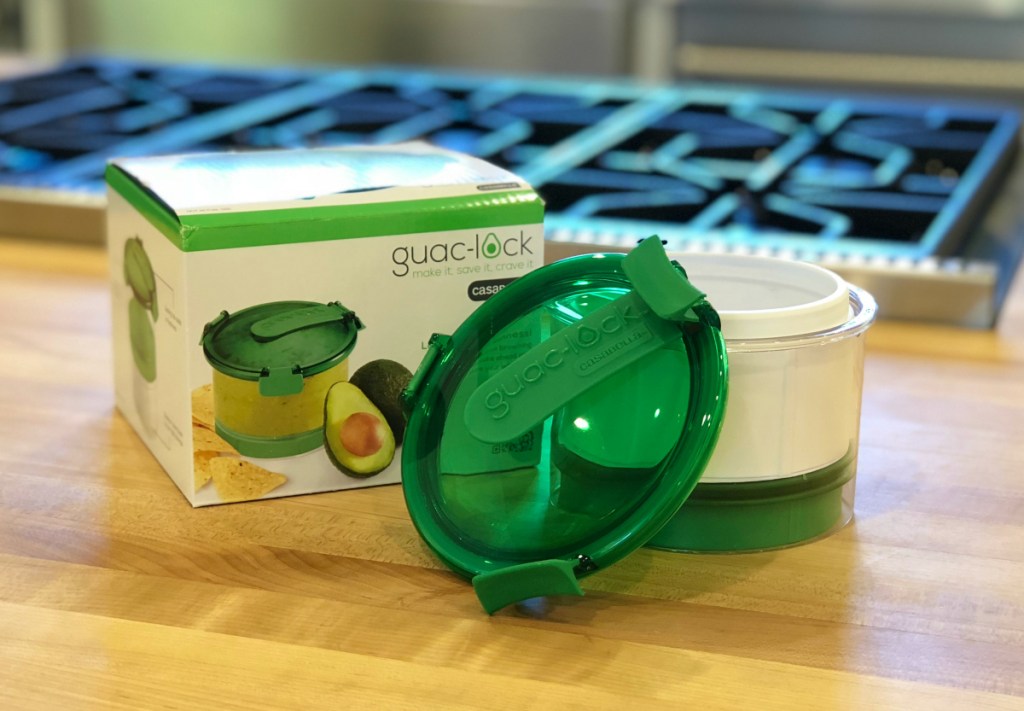 Tired of tossing that amazing keto guacamole because it turns brown? This Guac-Lock is a game changer! That's because the Casabella Guac-Lock keeps the air out, preventing your guac from browning and allows you to keep it fresh until you need it. It even works with hummus, cocktail sauce, salsa fresca, and even tzatziki!
---
4. Avocado Shoes & Clothing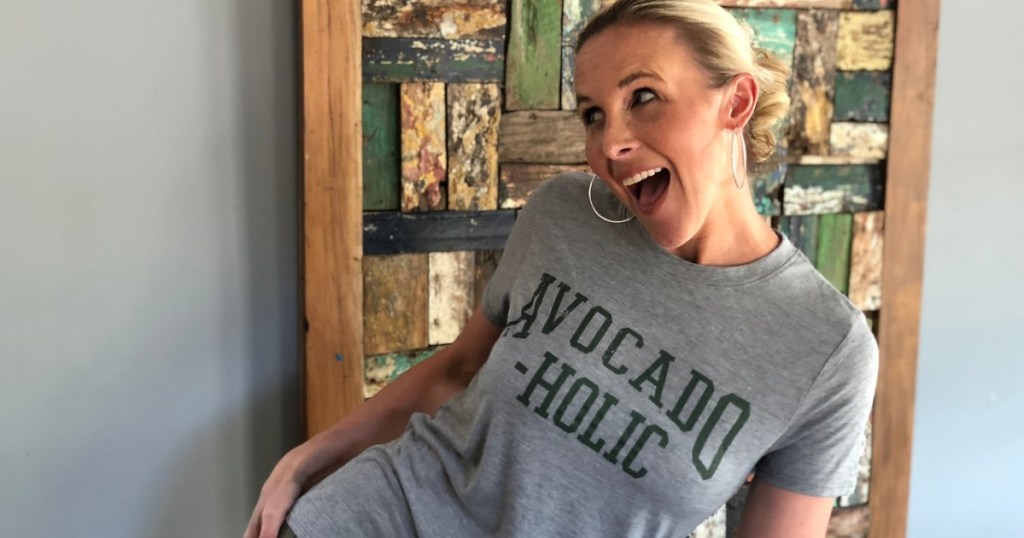 Wouldn't this Avocado-holic T-shirt from Target make a fun gift idea for an avocado lover (like me! 🙋🏼‍♀️)? It's also perfect if you want to dress the part for a taco-themed party or just want to step up your game on taco Tuesday. You'll definitely let others know how you feel about those avocados! 😍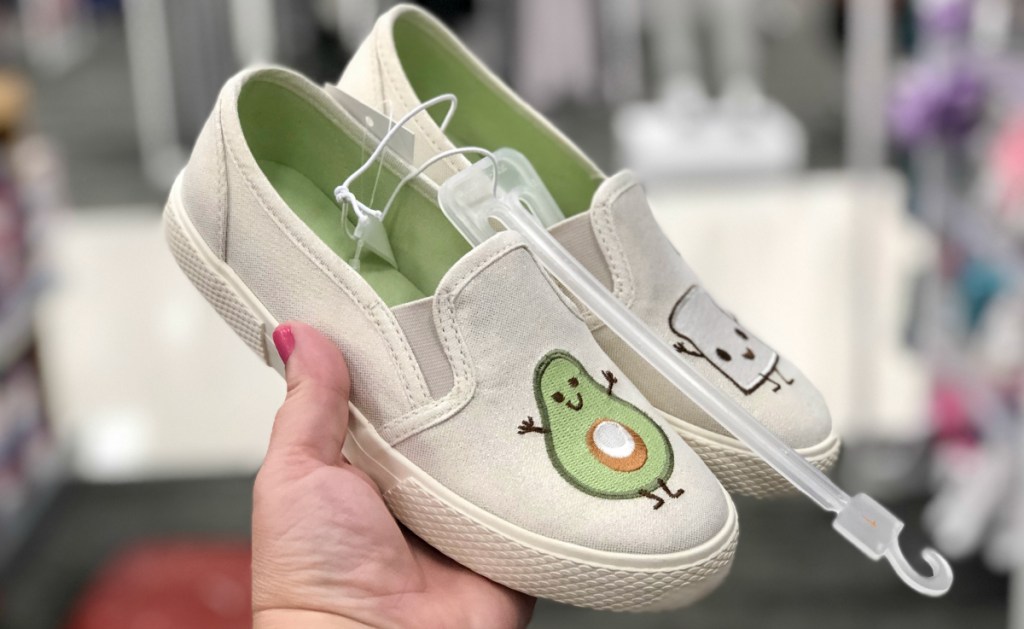 We've even spotted fun Avocado-themed shoes, clothing, and accessories for kids at Target!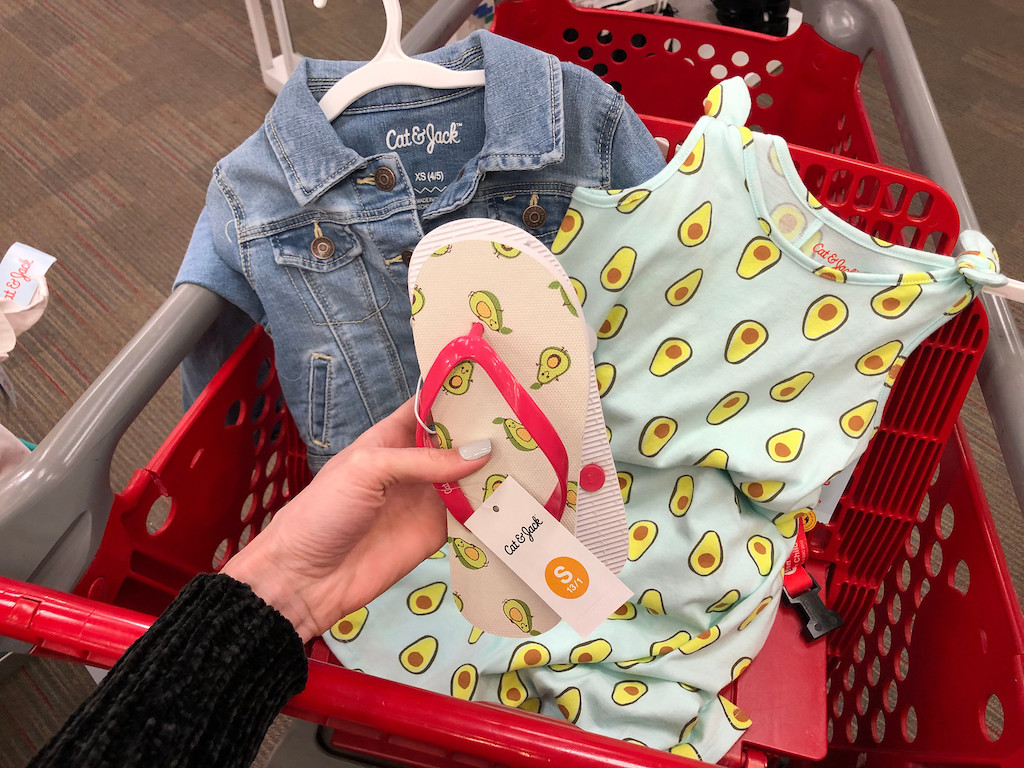 I mean, seriously….how adorable are these Cat & Jack Avocado Toast Sneakers, these Avocado Toast Flip Flops, or this Avocado Tank Girls Dress!? 😍
---
5. Avocado Party Supplies
If you're hosting a party, this Spritz Avocado Piñata at Target is sure to be a big hit 😉 and add a playful vibe to your event! Complete with a light-green interior and a tan seed, this half avocado piñata can be filled with keto party favors and hung anywhere around your home to bring tons of fun to the festivities.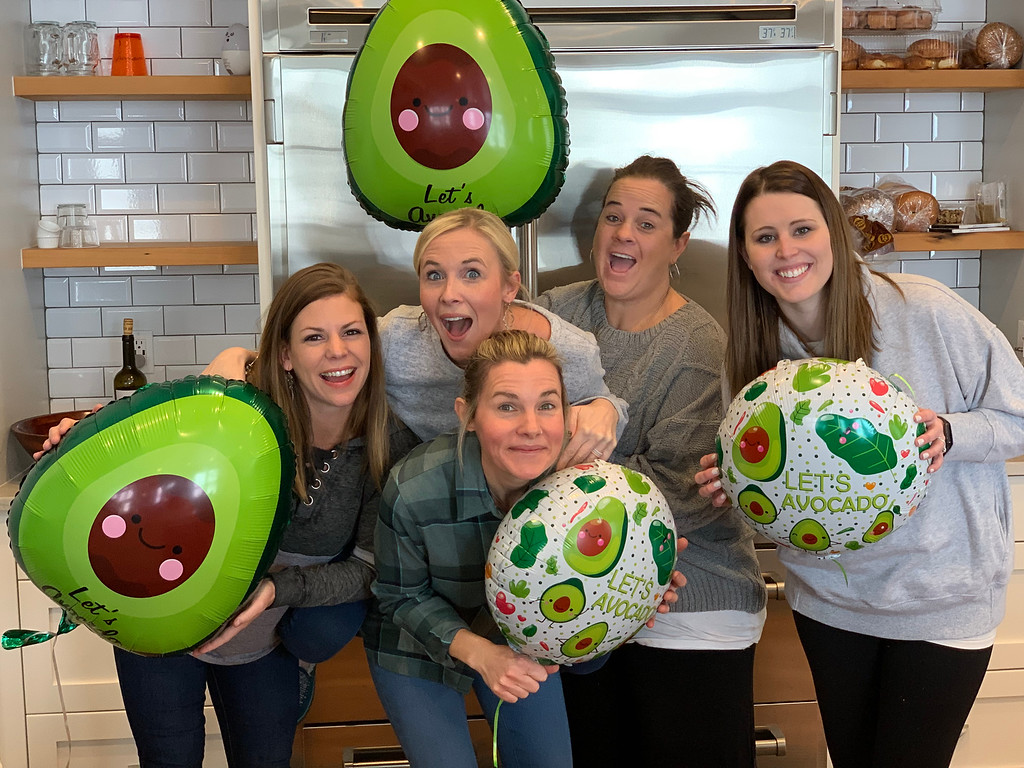 And if you're looking to add some flair to your party (they're also great for a luau), consider grabbing these colorful Let's Avocado balloons on Amazon! How fun are these?!
---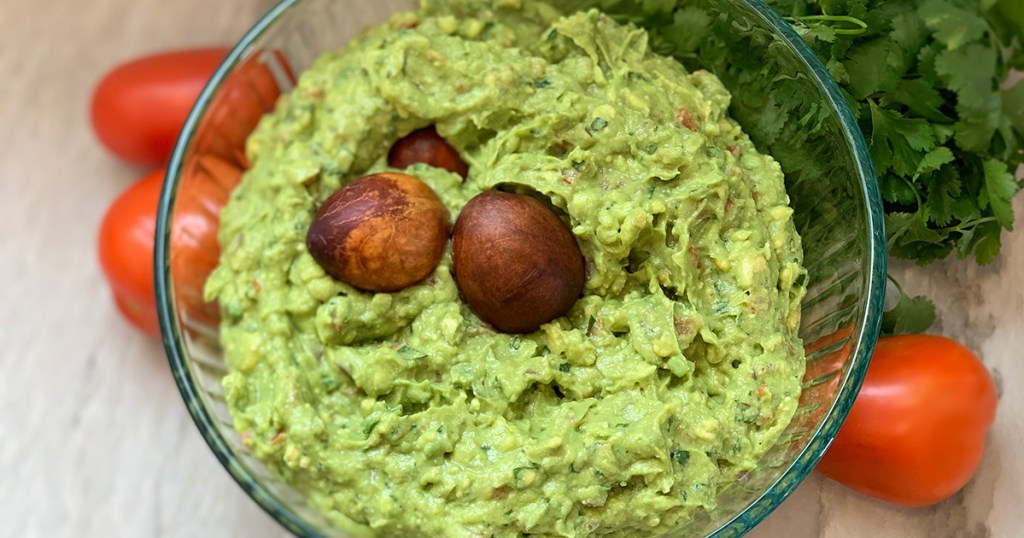 We've got ya covered with these yummy guac recipes, too!
---