Rise and Shine With Yummy Keto Avocado Toast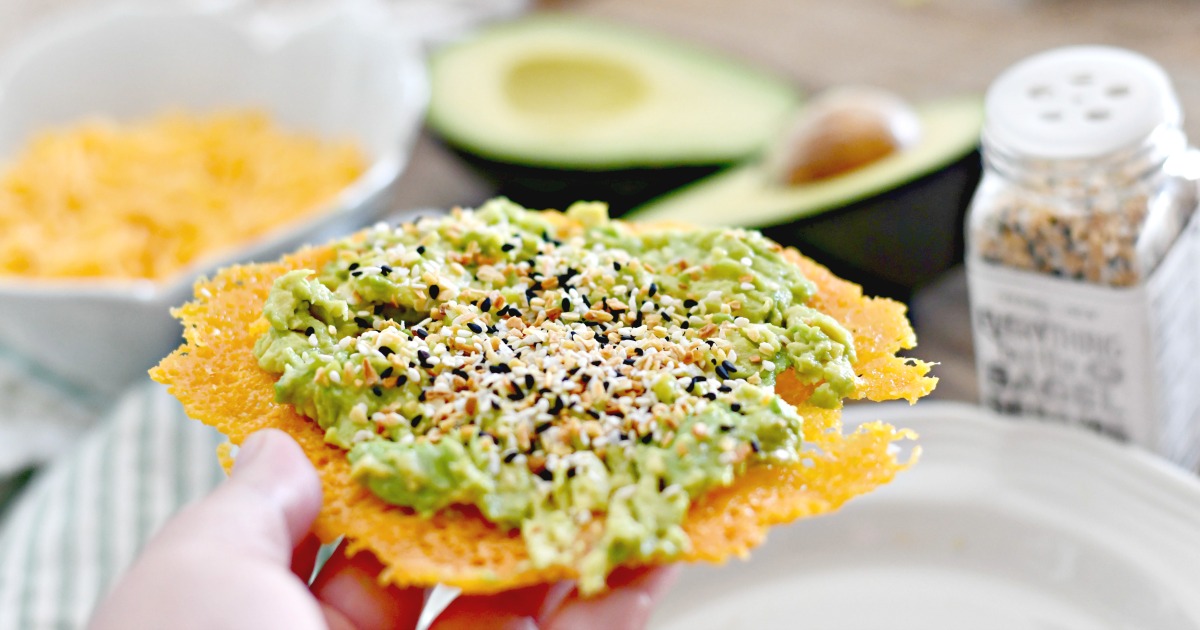 Love avocado toast?
The good news is I've discovered a 90-second low carb version that's both gluten-free and life changing! It will seriously bring the joy back to your mornings with that creamy/crunchy combination we all LOVE. Anything that makes mornings easier is winning in my book, and this will be your new go-to quick breakfast.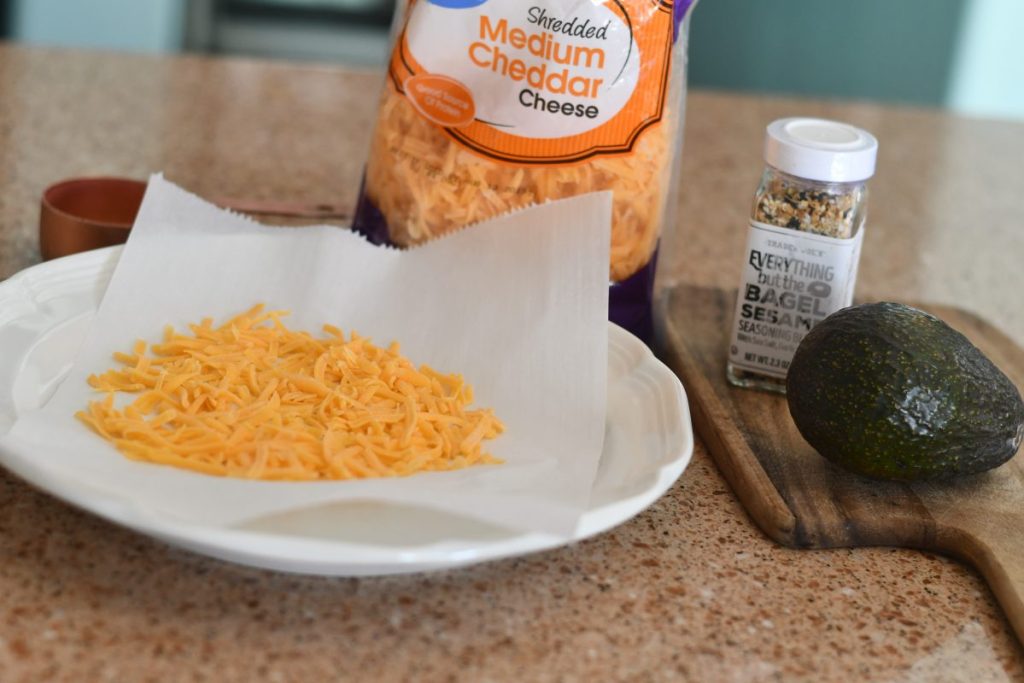 If you microwave cheese, it becomes crispy!
This is the best trick for making little crackers for homemade keto nachos, or crackers for dipping, and it also works for creating a keto version of avocado toast! Once the cheese cools, you'll have a crispy cheddar base to pile on your smashed avocado and desired toppings.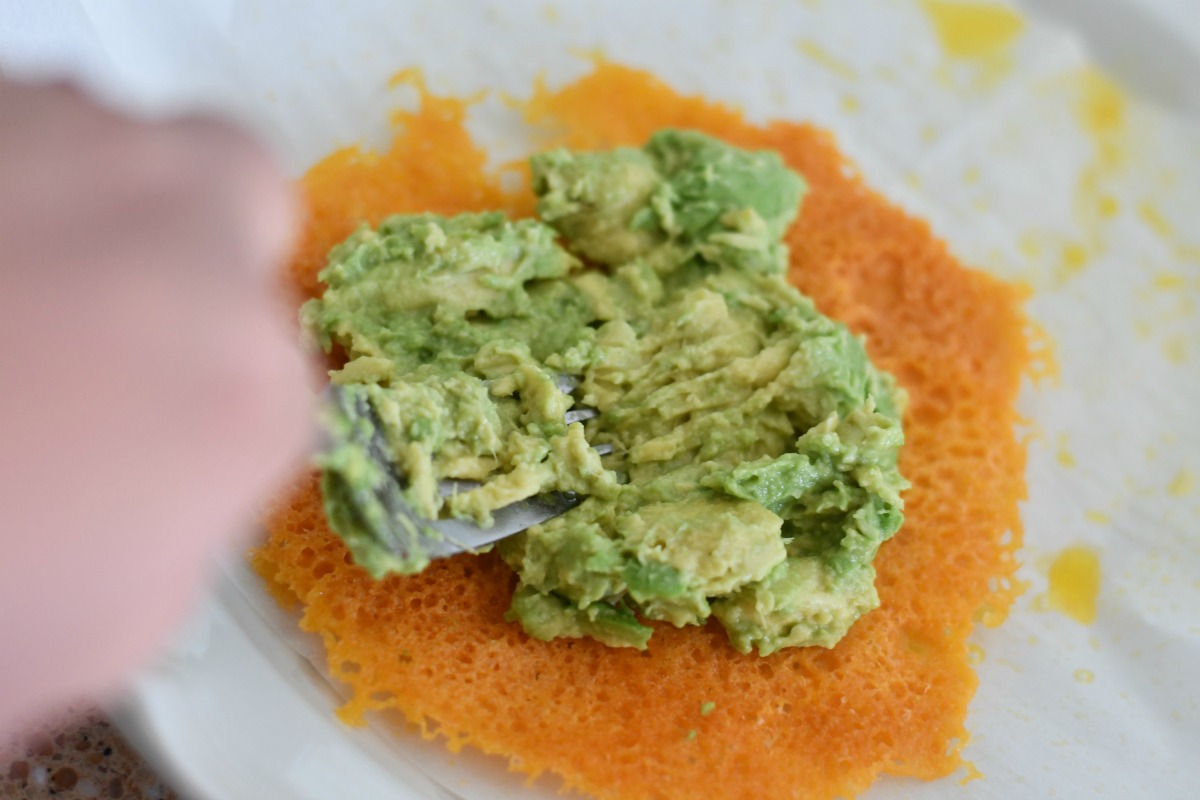 Get your smash on!
Today, I'm sharing my favorite way to make smashed avocado toast, but there are so many different add-ins to consider. My go-to topping is Trader Joe's Everything But The Bagel Seasoning featuring sesame seeds, garlic, onion, and salt! It's super flavorful, and a little goes a long way, so make sure and add it as desired. Check out our Copycat Trader Joe's Everything But the Bagel recipe if you'd like to make it yourself!
Hip Tip: For best results, pick an avocado that is ripe and slightly soft, but not mushy or over-ripe. Also, mash it in a separate bowl first or you'll break the cheddar base.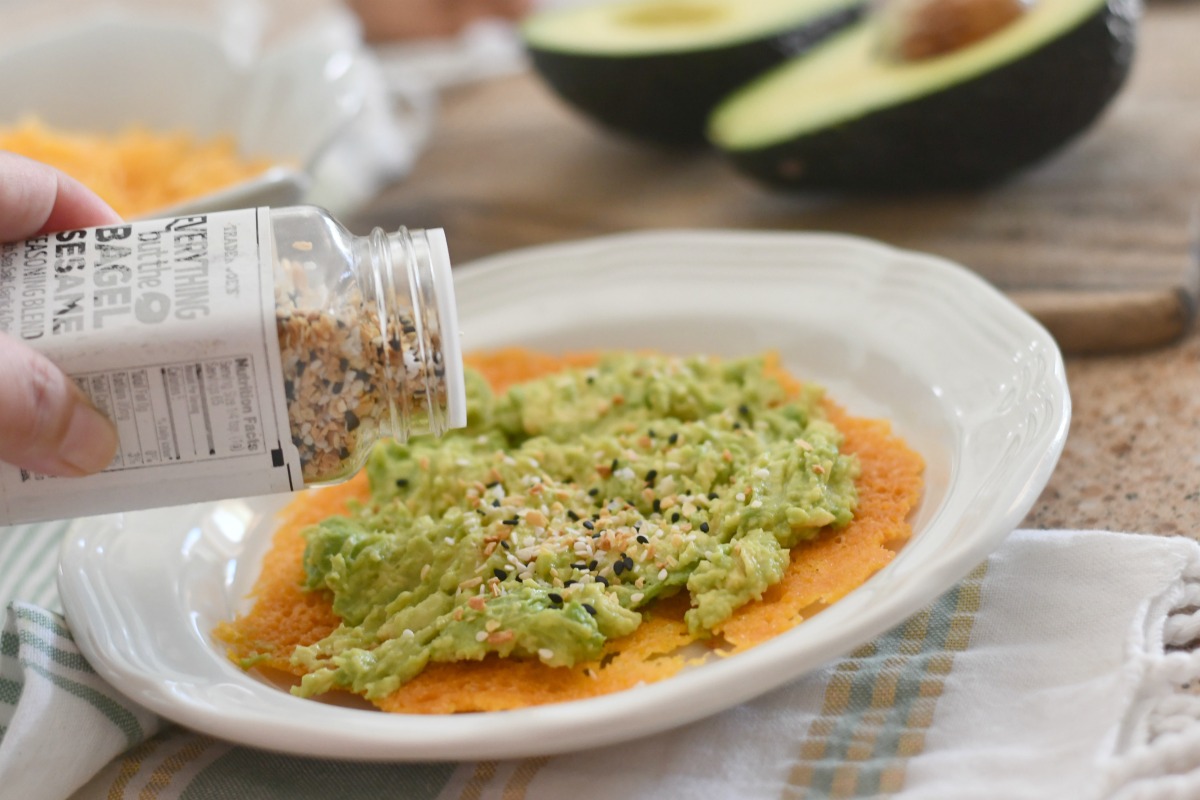 ---
Print
Keto Avocado "Toast"
yield: 1 SERVINGS
prep time: 10 MINUTES
cook time: 2 MINUTES
total time: 12 MINUTES
Smashed avocado served over a layer of crispy cheese, topped with Everything But the Bagel Seasoning!
Ingredients
1/3 cup shredded cheddar cheese
1/2 an avocado
1/2 teaspoon Everything But the Bagel Seasoning
Directions
1
Place a piece of parchment paper on top of a microwaveable plate. Spread cheese into a circle shape onto the plate.
2
Microwave for 90 seconds. Once cooled, cheese will be crispy!
3
Mash avocado in a bowl, and then spread it onto the cheese. Top with seasoning and enjoy!
Nutrition Information
Yield: 1 serving, Serving Size: 1 avocado toast
Amount Per Serving: 274 Calories | 22g Fat | 7g Total Carbs | 5g Fiber | 11g Protein | 2g Net Carbs
---
Other keto avocado toast topping ideas:
smoked salmon and capers
bacon or salami
feta cheese and roasted red pepper
over easy or hard boiled egg
tomato and basil
sliced cucumber and fresh dill
diced walnuts and goat cheese
lemon or lime juice
thinly sliced radish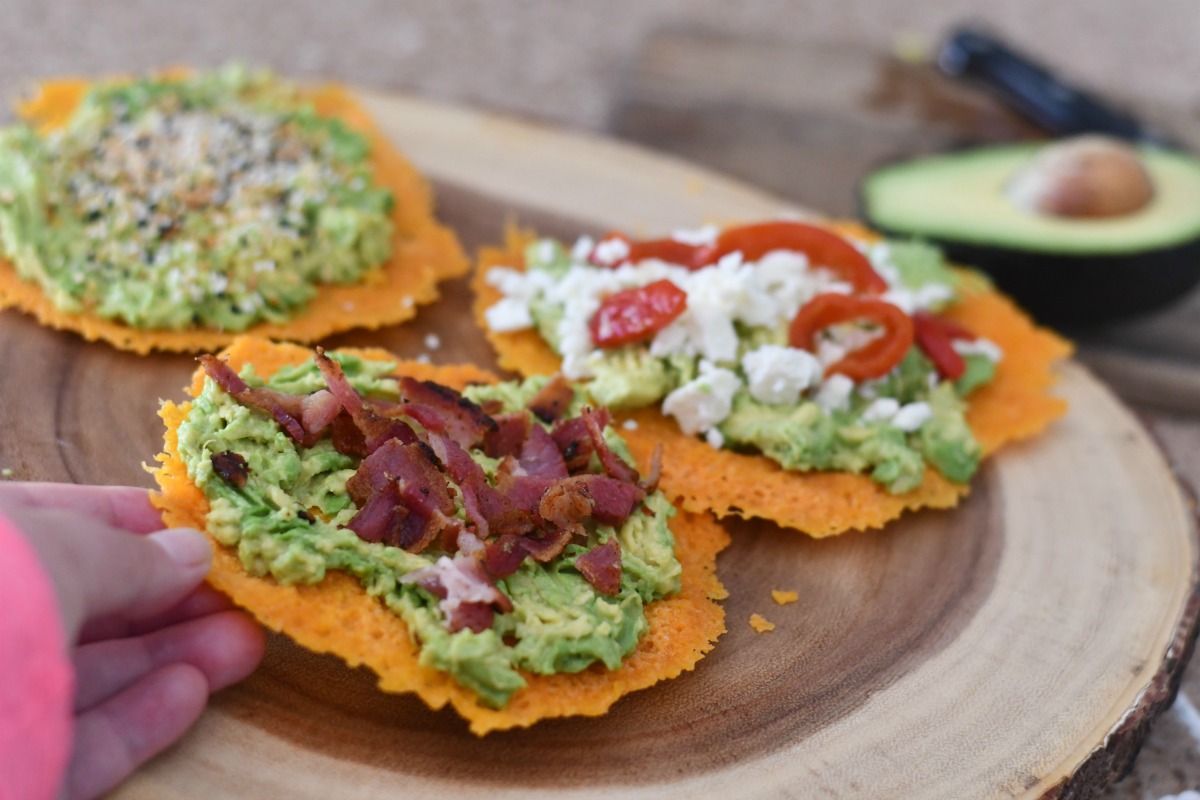 I'm obsessed with this keto avocado toast!
As you can see, I also made an avocado "toast" topped with crispy chopped bacon, and one with feta cheese and roasted red bell peppers. This is such a yummy and versatile way to crush your avocado toast craving and stay on track.
---
How would you top your keto avocado toast?
Tell me in the comments below!
---