Jump Start Your Day with Bulletproof Coffee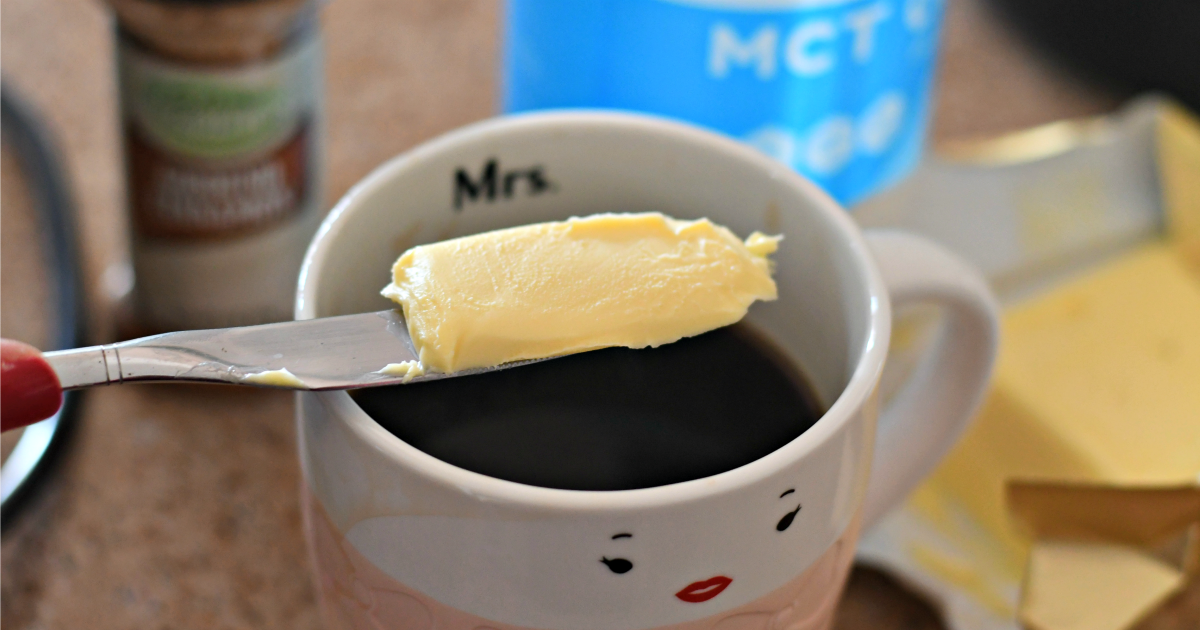 Ever tried adding butter to your morning coffee?
Not only does adding fat make a super creamy and delicious cup of Bulletproof coffee for this keto drink recipe, but it also gives me some boosted energy while helping me stay full longer. This idea known as Bulletproof coffee is pretty popular among keto loving people, including myself! It's easy to whip up using a blender, and it's helped me kick the unhealthy coffee creamer habit!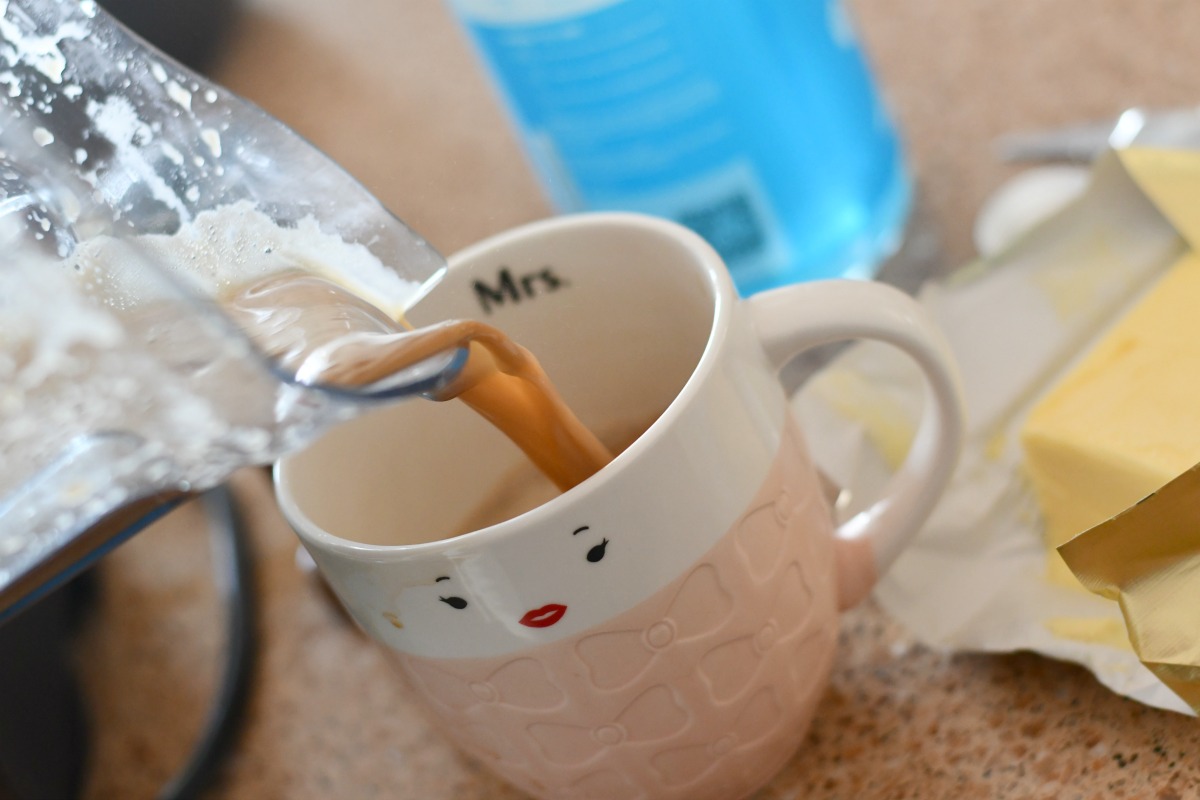 What's up with this Bulletproof coffee everyone's drinking?
Bulletproof coffee is a well-known drink consisting of brewed coffee, grass-fed butter, and MCT oil, or coconut oil. It was first made popular by Dave Asprey, author of the Bulletproof Diet and the Bulletproof blog. If you're following a high-fat, low-carbohydrate diet, the combination of caffeine and fats will give you added endurance and fuel in the morning.

Components of Bulletproof coffee
Brewed Coffee. Simply brew your favorite coffee at home!
MCT (Medium Chain Triglyceride) Oil or Coconut Oil. These are very similar, however, MCT oil is more concentrated. For instance, coconut oil is 55% MCTs, while MCT oil is made 100% of MCTs. Just be careful with MCT oil and start with a teaspoon at a time, as some people find it upsets their stomach at first.
Grass-fed Butter. Grass-fed butter tends to be higher in vitamin k and anti-inflammatory omega-3 fatty acids than in traditional, grain-fed cows. Kerrygold butter is a great brand to consider!
---
Print
Keto Bulletproof Coffee
yield: 1 SERVINGS
prep time: 3 MINUTES
cook time: 1 MINUTES
total time: 4 MINUTES
The creamiest latte - like coffee you can make right in your blender at home!
Ingredients
8 oz. brewed coffee
1 tablespoon grass-fed butter
1 teaspoon MCT oil (or more as desired)
Optional: dash ground cinnamon, vanilla extract, or liquid stevia
Directions
1
Place coffee, butter, and oil in the blender and blend until frothy. (It takes less than a minute!)
Nutrition Information
Yield: 1 serving, Serving Size: 1 cup of coffee
Amount Per Serving: 140 Calories | 15g Fat | 0g Total Carbs | 0g Fiber | 0g Protein | 0g Net Carbs
---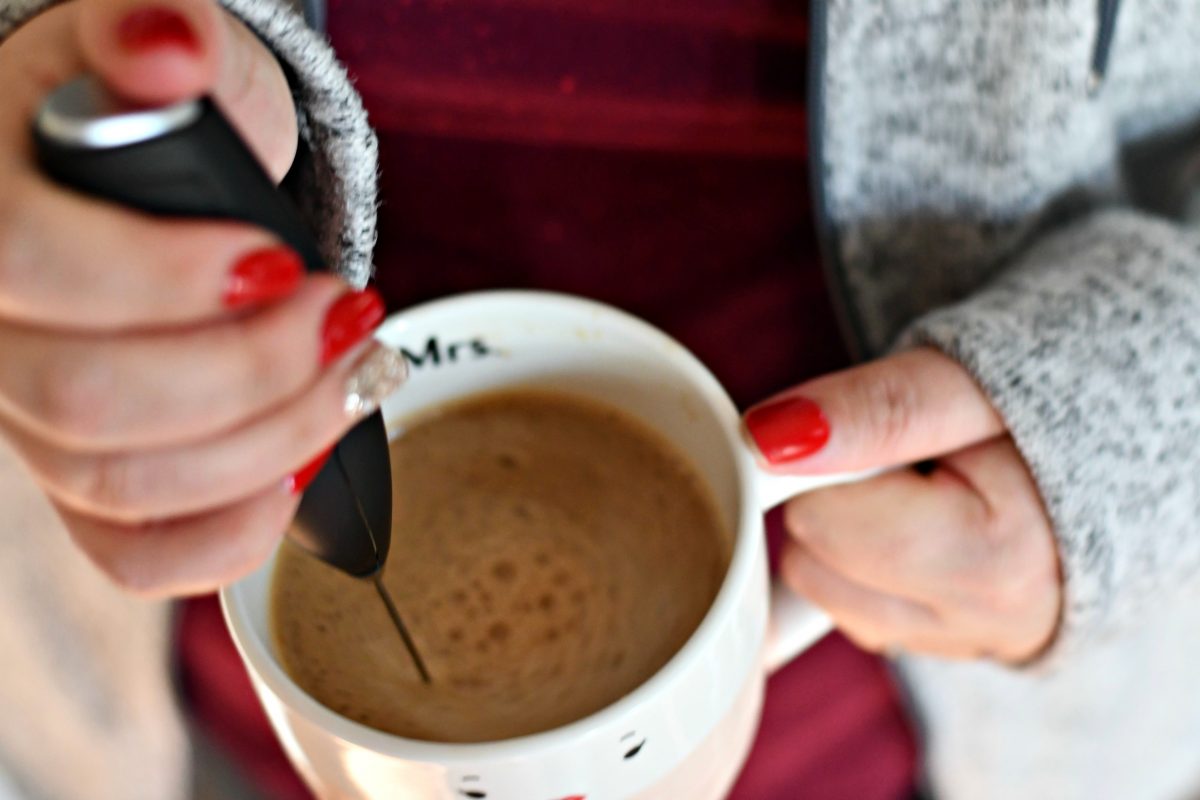 Hip Tip: Don't skip the blending process, this is what helps make it creamy and frothy. If you don't blend it, you won't get the same result. You can also use a handy coffee frother like this one instead of a blender if that's easier for ya in the morning! It works great, too!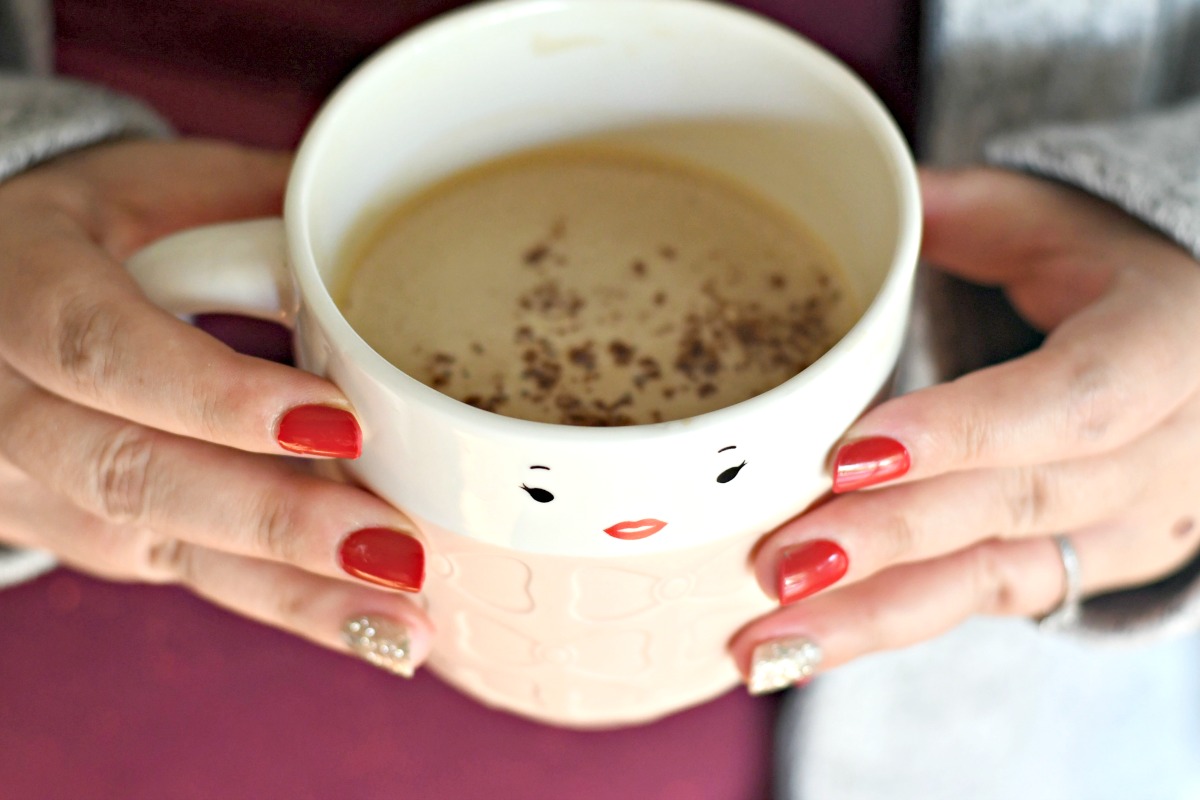 Wake up to creamy frothy coffee!
I LOVE Bulletproof coffee. It's incredibly rich, filling, and oh so good. You can also customize it with a little Stevia, ground cinnamon, and/or vanilla extract as desired. The result is an incredible creamy latte-like cup of coffee.
---