Is Trader Joe's Carne Asada as Good as Homemade?
Have you tried the Trader Joe's carne asada yet?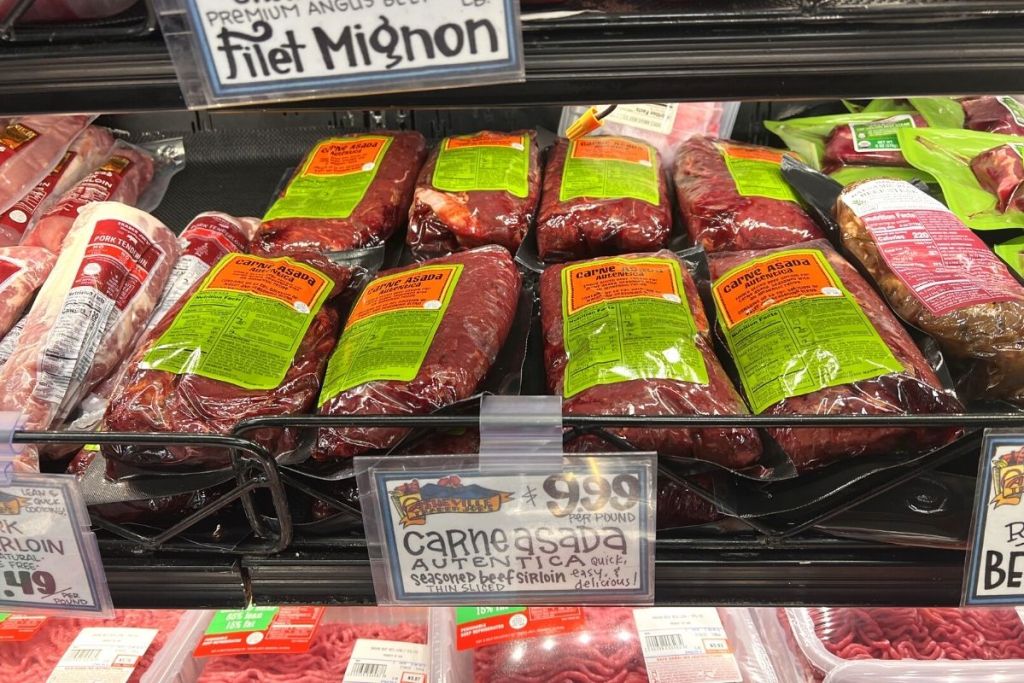 Looking for an easy keto dinner idea?
Keeping fast, healthy keto foods within reach at all times is the best way for me to stay on track with the low-carb lifestyle. Unfortunately, planning ahead (especially when it comes to meals) isn't always my strong suit. 😅
The other day, my Hip teammate, Angela, mentioned that Trader Joe's Carne Asada was actually really good. Of course, I had to try it out myself — and I'm happy to say that she was oh SO RIGHT!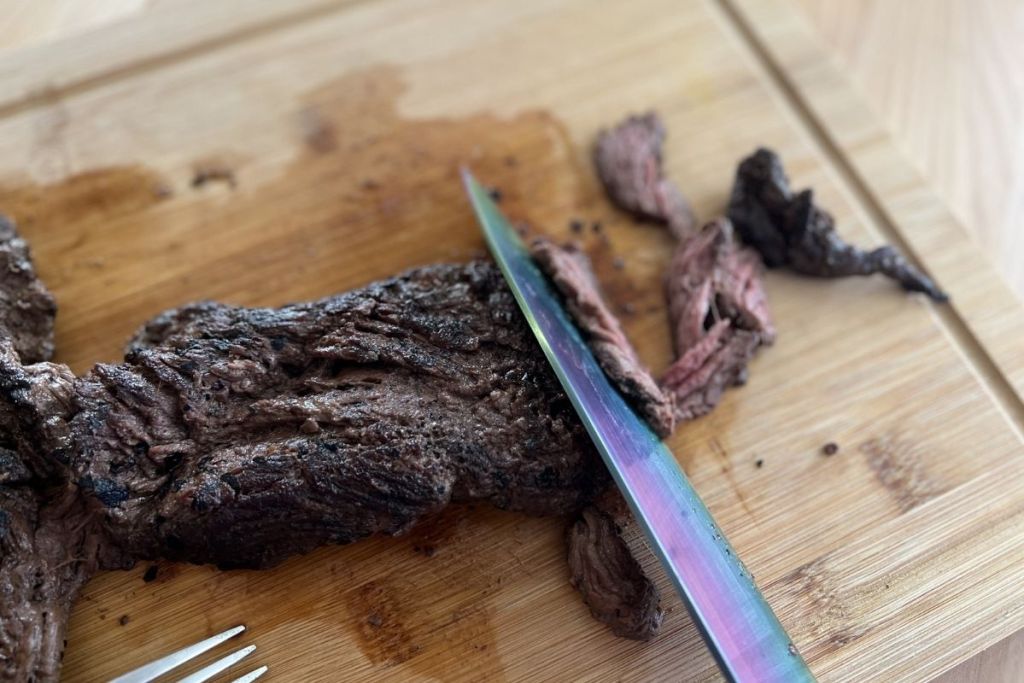 I now may or may not be slightly addicted to both the delicious taste and easy preparation of Trader Joe's Carne Asada. And of course, I now have to share my discovery with everyone!
First, let me talk about the cost…
My carne asada cost around $17 for a little under 2 lbs. In my local grocery store, the flank steaks I've seen cost at least that much. And that's without the marinade.
Since TJ's steak came already marinated, I didn't have to buy extra onion, orange juice, garlic, cilantro, limes, spices, vinegar, etc. I also didn't have to dirty any dishes blending it all up or wait for the meat to sit for hours as that part's already been covered. 🙌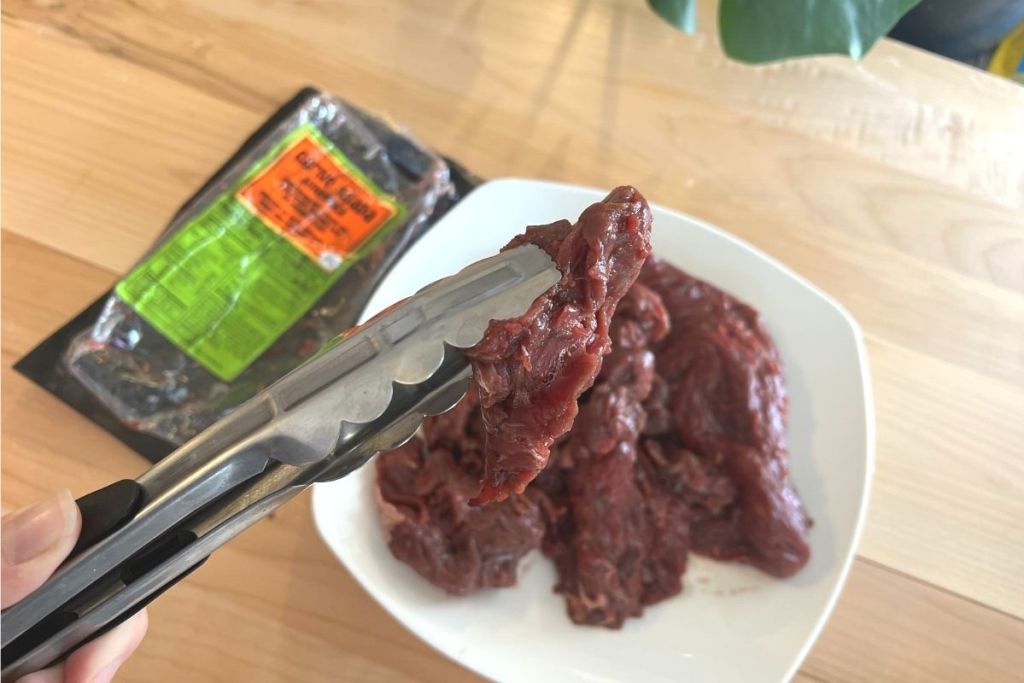 I feel like there's often a "convenience fee" added into pre-prepared groceries, but that definitely wasn't the case here. Buying TJ's carne asada ended up being cheaper than purchasing all the ingredients separately and making it at home myself. That was win #1.
Win #2 was the delicious flavor.
I'm a little picky about my carne asada as I make the homemade version pretty often and I've tailored it to my taste, but I was genuinely surprised at how flavorful Trader Joe's was.
You get plenty of cilantro, lime, and cumin flavor along with all the other seasonings that make asada so yummy. While I typically grill the meat outside, it's about 20°F in my neck of the woods right now so that's a no-go. 🥶 Instead, I cooked it on a skillet and it was almost as good. A little char from the grill just takes it to the next level. 😍
Speaking of the cold, Trader Joe's carne asada also holds up really well in the freezer.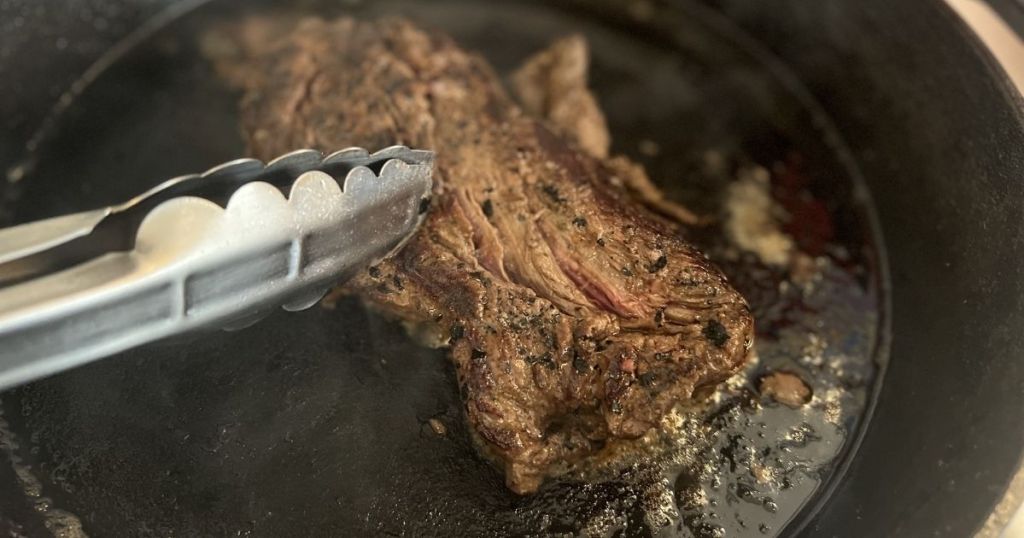 I bought the meat a few weeks before I was able to test it out, so I popped it in the freezer. I was a little worried about it because I've frozen marinated meats in the past and they ended up having a bit of a weird texture. No worries here though!
The carne asada thawed out beautifully and the quality of the finished product didn't seem at all affected by the freezing time. This means that poor planners like me can buy a few to keep on hand whenever we forget that we have to make dinner later. 😅
The carne asada comes already sliced, so you don't even have to do that!
You can just remove the pieces as-is and cook to your liking right out of the package. I personally cooked them on medium-high heat in a cast-iron pan for anywhere from 2-5 minutes depending on the size.
As far as sides, I think the meat is actually really tasty over a salad (or even just by itself)! I also like to eat it with pickled onions (which I make with white vinegar, peppercorns, chiles, and garlic), extra cilantro, and cotija cheese. YUM!
However, I think these side dishes would also be fabulous with carne asada: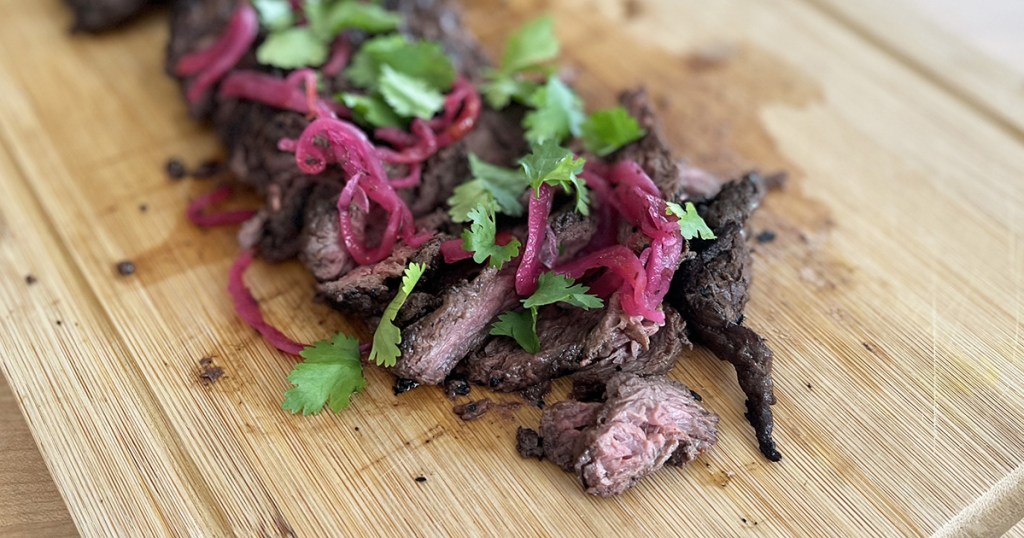 I've eaten a lot of carne asada in my day, and not all of it has been good, but TJ's was definitely one of my top fives. And when I can get it even cheaper than buying the ingredients separately, you'd best believe this forgetful meal planner is keeping it on hand in case of dinner emergencies! 😋
---
Did you know we also have a Keto Crunchwrap Supreme recipe?!