These Keto One-Minute Microwave Nachos are Crispy!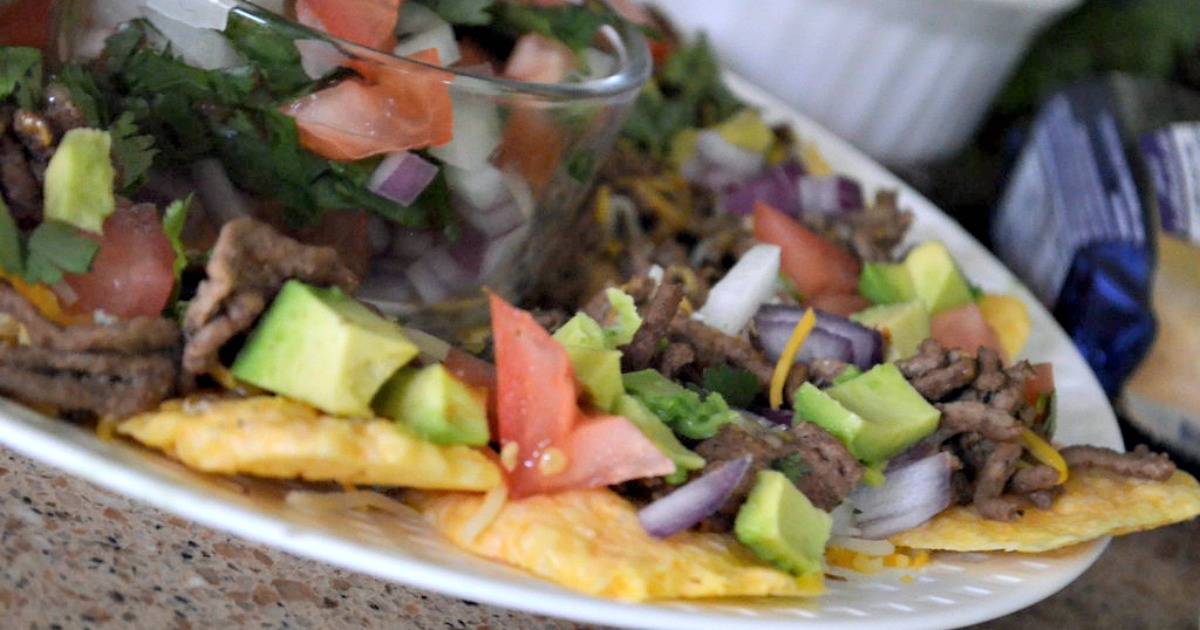 Craving nachos?!
Check out these easy microwave nachos, using just cheese as CRISPY chips! They are a delicious snack and take just one minute in the microwave! Use them as a base for piling on all your yummy nacho fixings such as ground beef, shredded cheese, avocado, chopped tomatoes, onion, and cilantro.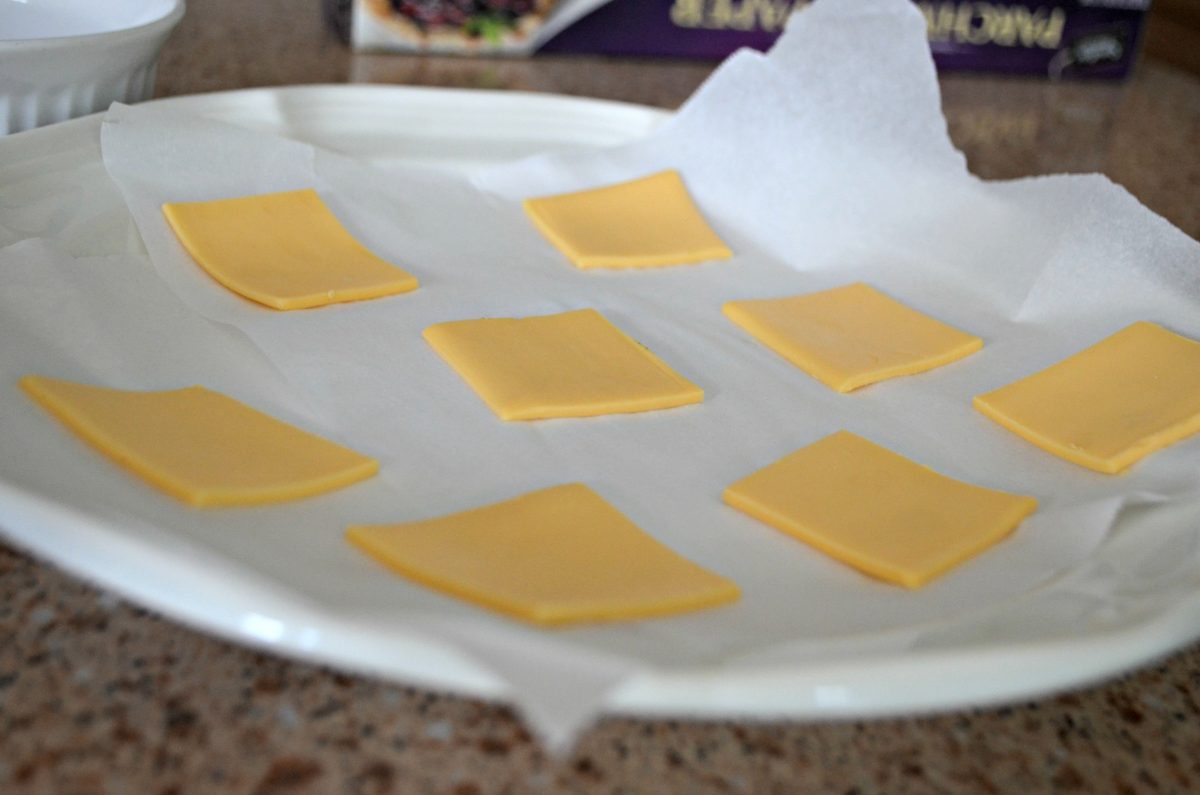 The secret for getting crispy "chips" is to use American cheese slices such as the Kraft Deli Deluxe brand I am using here. They spread out, sort of puff up a little in the microwave, and then become crispy. You can use a different thinly sliced cheese, but the results may not be as crunchy!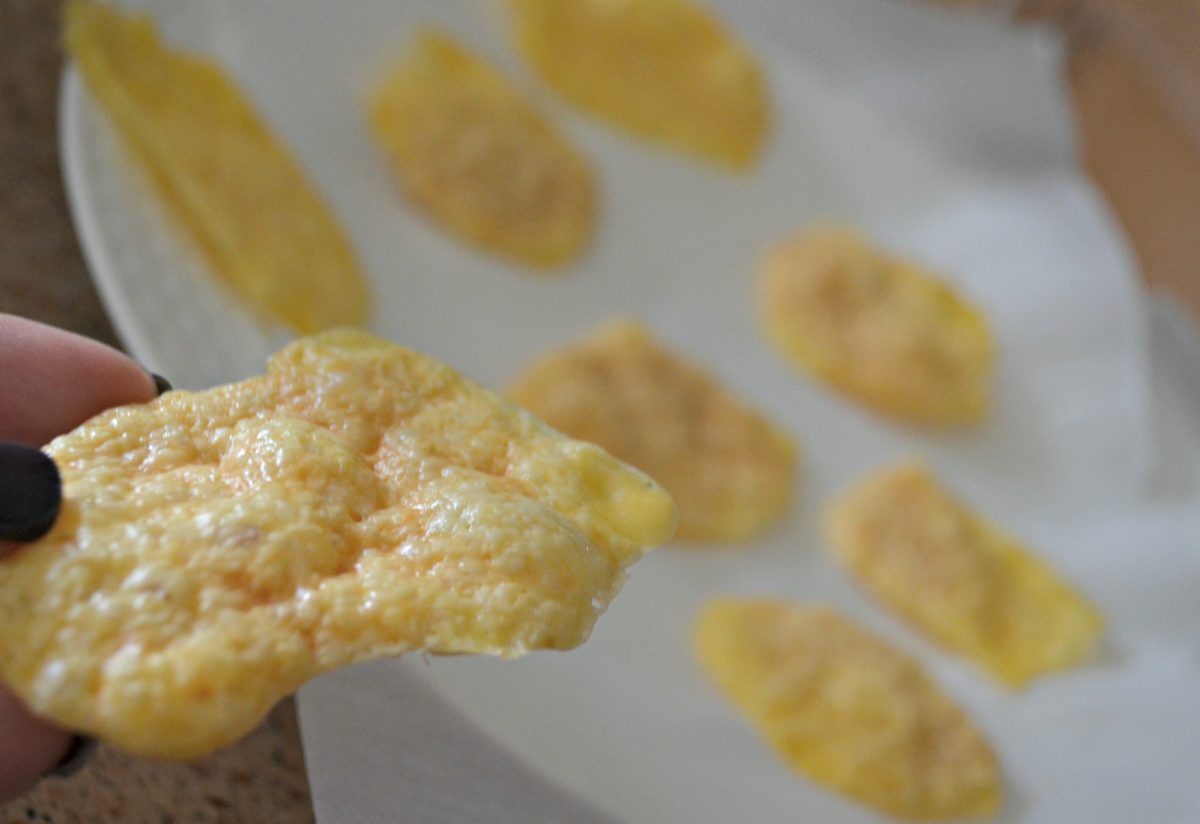 ---
Print
One-Minute Keto Microwave Nachos
yield: 4 SERVINGS
prep time: 10 MINUTES
cook time: 2 MINUTES
total time: 12 MINUTES
Delicious and easy keto nachos!
Ingredients
4 deli cheese slices, cut into triangles/fourths
1 cup ground beef taco meat, prepared
1/2 cup shredded cheddar cheese
1/4 cup onion, diced
1/4 cup tomato, diced
1/4 cup cilantro, chopped
1 small avocado, diced
Directions
1
Cover a plate with parchment paper. Do not use wax paper.
2
Slice two pieces of cheese into 8 total squares, and place onto a microwavable plate, leaving room between squares for spreading.
3
Microwave for 60 seconds on high. Let cool, and cheese should turn into crisps. Repeat process with another two slices of cheese.
4
Place all 16 cheese "chips" onto a plate and top with ground beef and shredded cheese. Microwave for about 20 seconds until shredded cheese is melted.
5
Add additional toppings like onion, tomato, avocado, cilantro, etc., as desired. Makes 16 nacho chips.
Nutrition Information
Yield: 4 servings, Serving Size: 4 nachos
Amount Per Serving: 311 Calories | 21g Fat | 6g Total Carbs | 3g Fiber | 21g Protein | 3g Net Carbs
---
This is a perfect idea to use up any leftover taco meat you may already have prepared, and these can be thrown together in just a few minutes for a delicious appetizer or quick meal.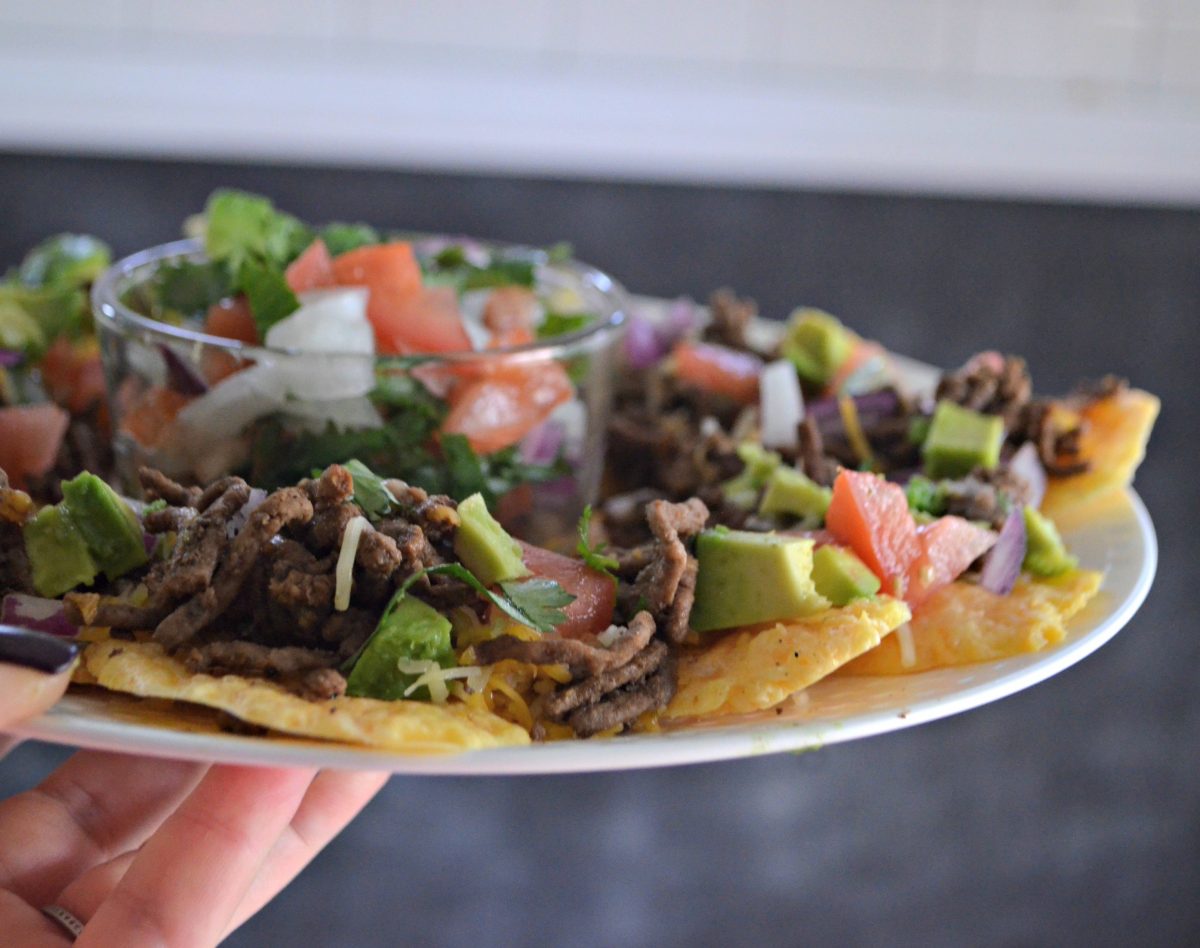 I had to try out this brilliant idea after my Hip2Save sidekick Jamie told me about it! We're big fans of nachos and thought these were great! The crispy "chips" are a game-changer if you're skipping carbs. So simple and easy to make, too!
---