Switch Up Taco Tuesday with These Keto Hard Taco Shells
These simple keto hard taco shells are a Taco Tuesday game changer!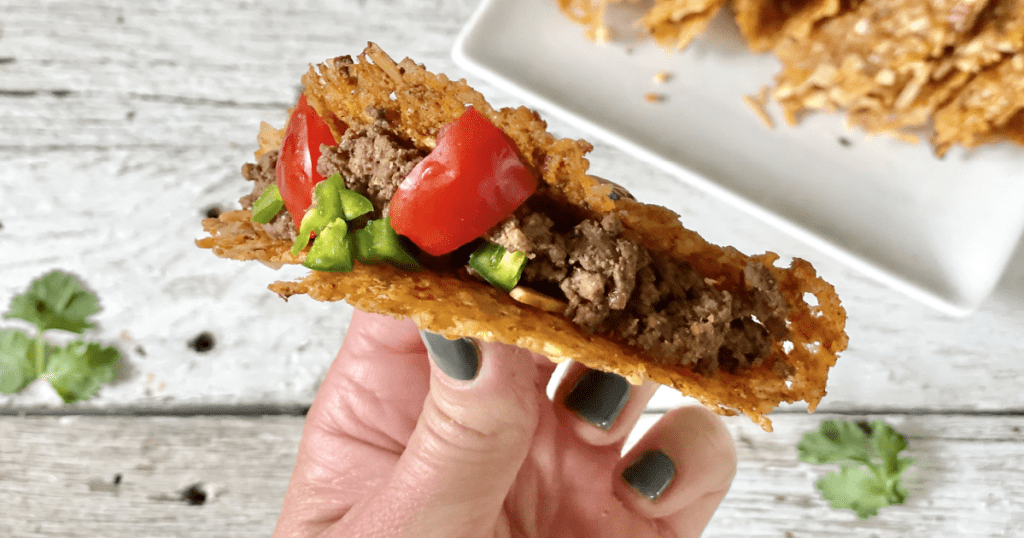 Who's ready for easy keto hard taco shells!?
Tacos are a staple for many people, so when you go keto you might find yourself missing those corn and flour tortillas. On a positive note, it is getting easier to find low-carb and keto tortillas options – including ones made with cheese, almond flour, coconut flour, and even jicama. However, it's definitely still hard to find a good keto hard taco shell!
I haven't seen any at the stores that have the crispy, crunchy alternatives I'm looking for so that's where this recipe comes into play. This recipe is based on our two-ingredient Crispy Parmesan Keto Crackers and slightly modified to make it pair a little bit better with tacos.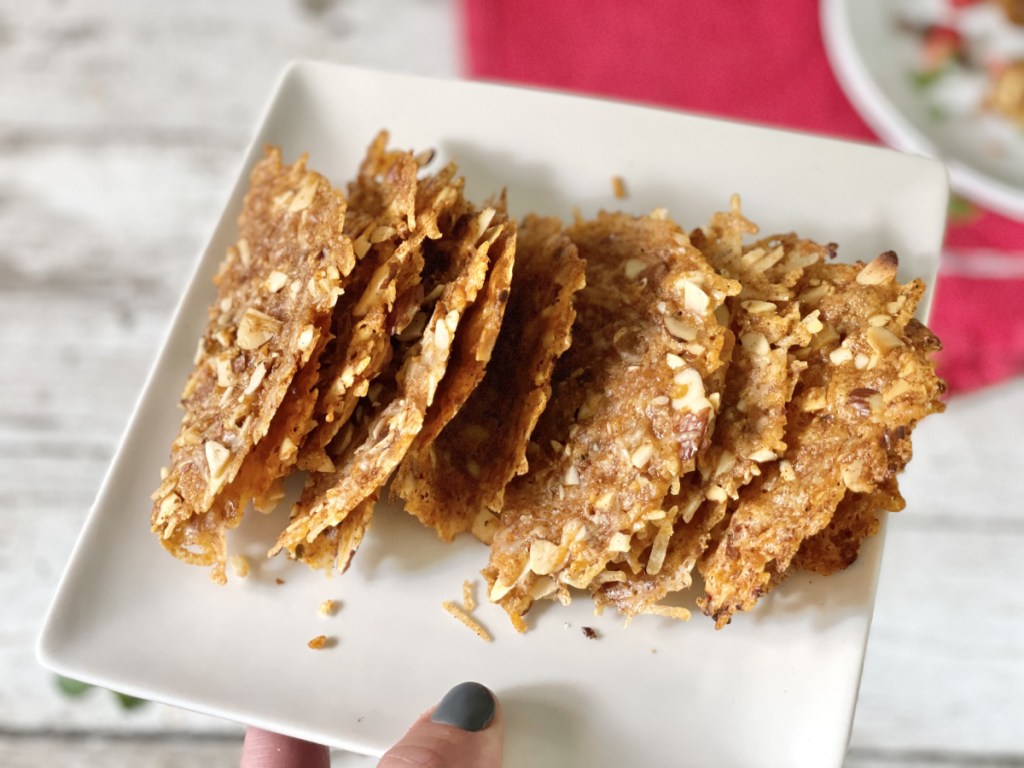 Taco Tuesday is back on the table!
These keto hard taco shells are super easy to make and you probably already have the ingredients on hand — just cheese and almonds, that's it!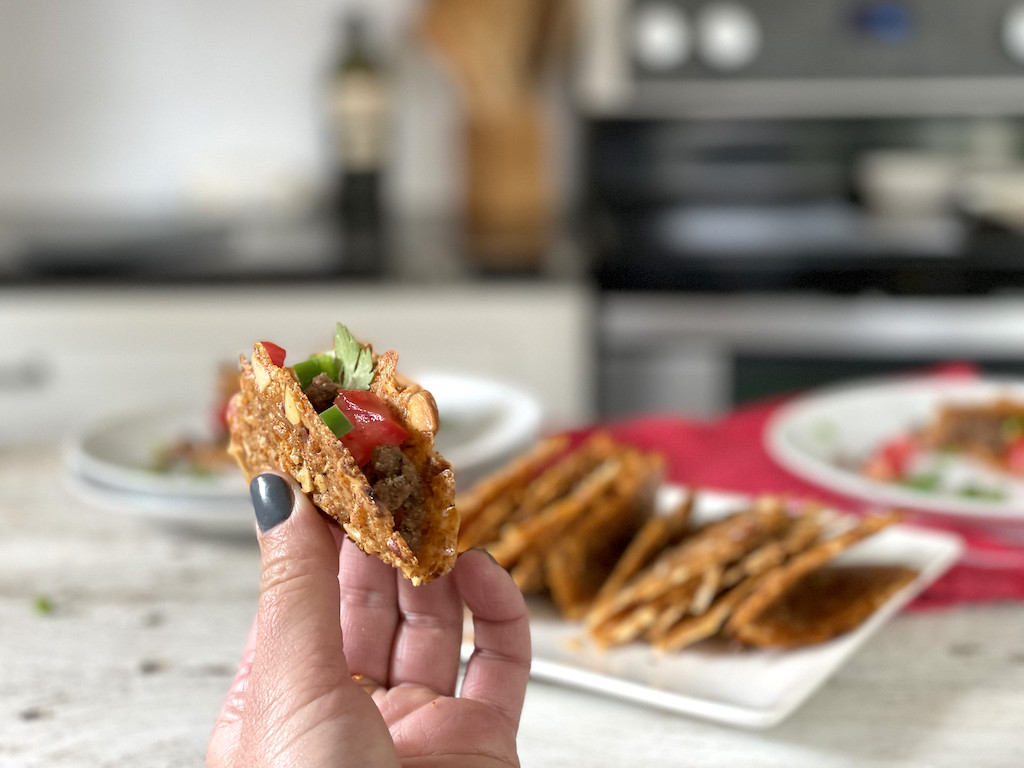 I used two types of cheese for these taco shells, cheddar and parmesan, and I used crushed sliced almonds mixed with a little bit of almond flour to help hold everything together. These are then seasoned with our taco seasoning to make them extra tasty!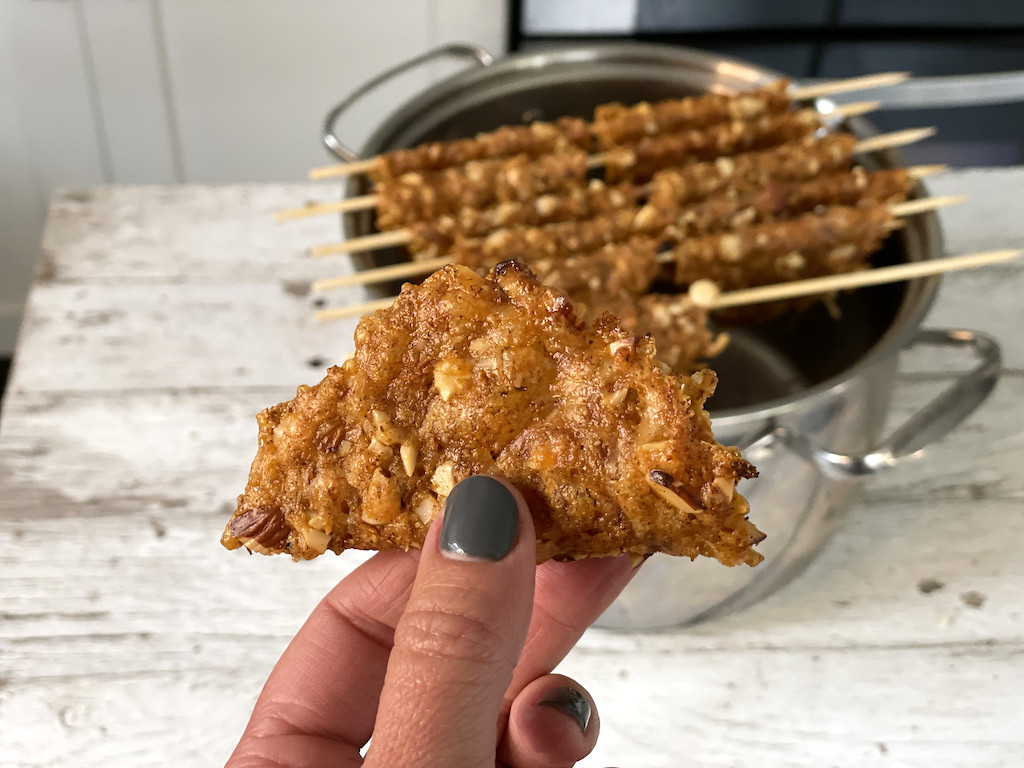 To get the taco shell shape, you bake the mixture in a circle until the cheese melts together, and then while hot, transfer it to hang over a skewer so that it "dries" into a taco shell shape. I placed my skewers over a large stockpot.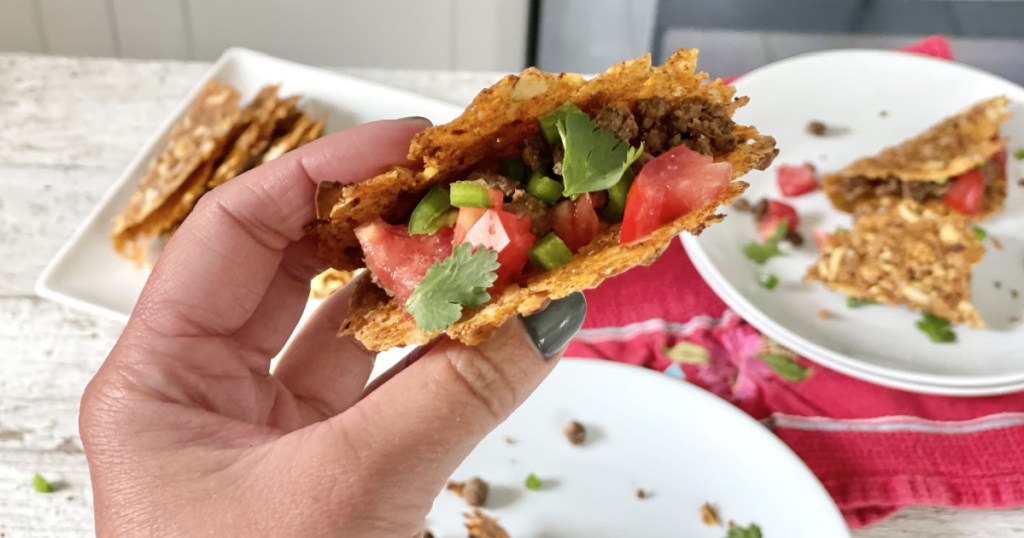 Tips for making keto hard taco shells:
You could make these with all cheddar or all parmesan cheese if preferred, as the cheese variety will change up the flavor slightly. My Hip sidekick Chelsey recommends using store-bought cheese for a more even shred size.
Based on your cheese, the shells can be a little greasy out of the oven. If this happens for you, just blot the taco shells with a paper towel.
These are better on the second day! The cheese seems to harden up further and makes a better taco shell.
Don't have skewers? You can hang the shells over the side of a large bowl or saucepan.
These keep for up to three days at room temperature.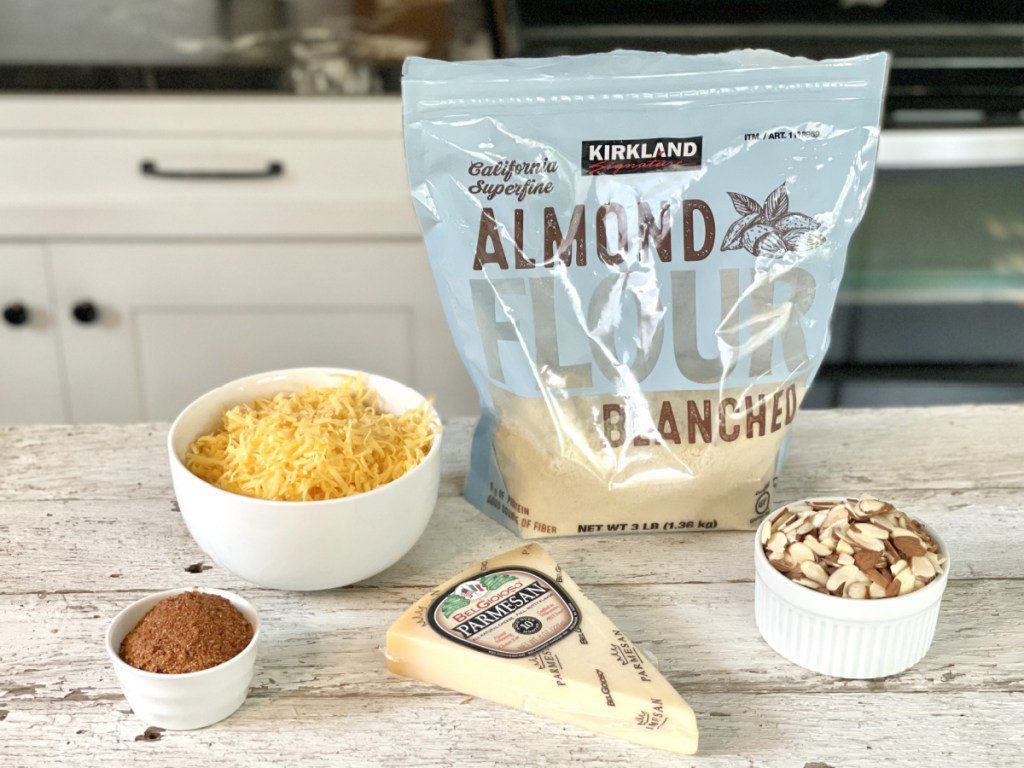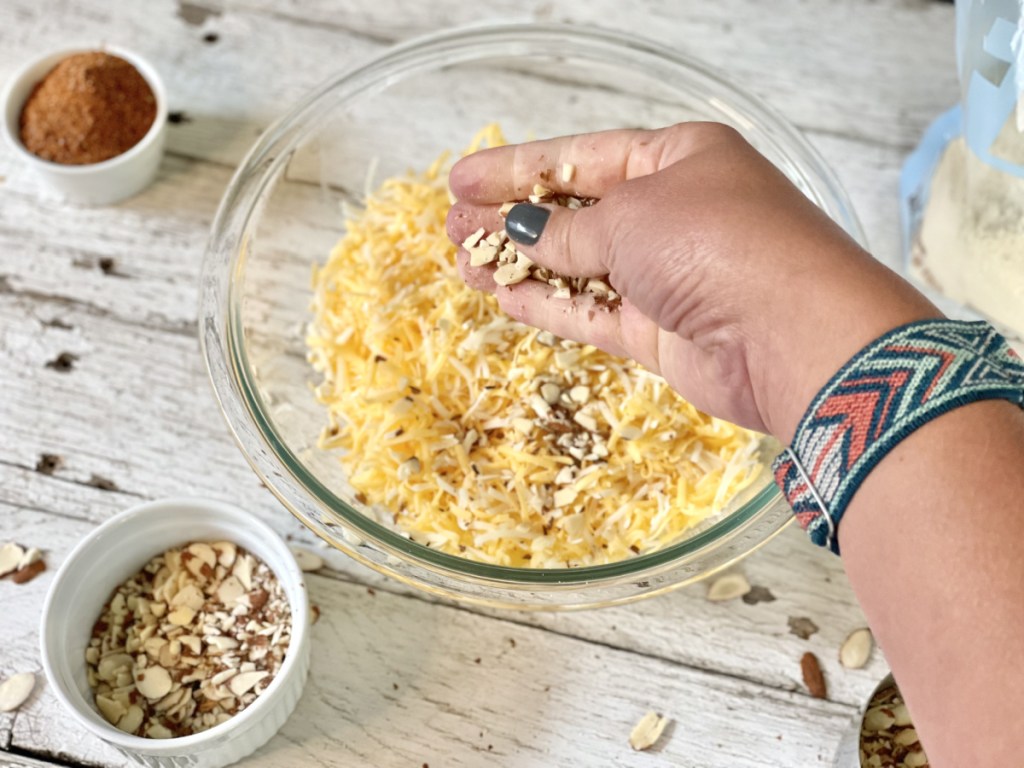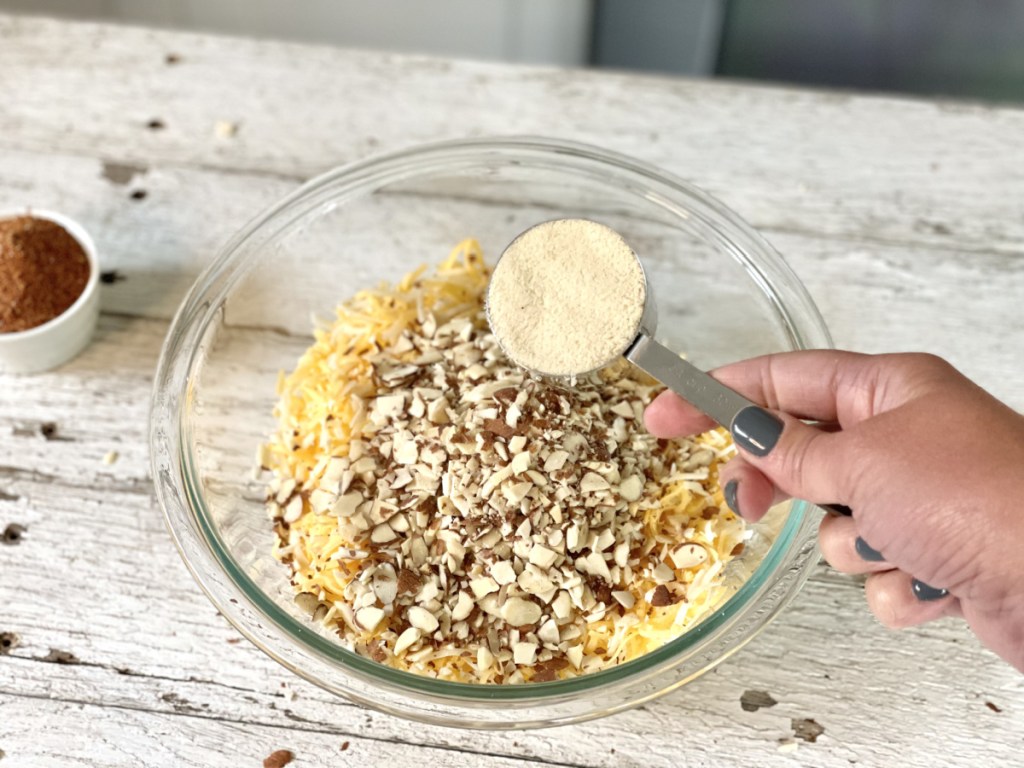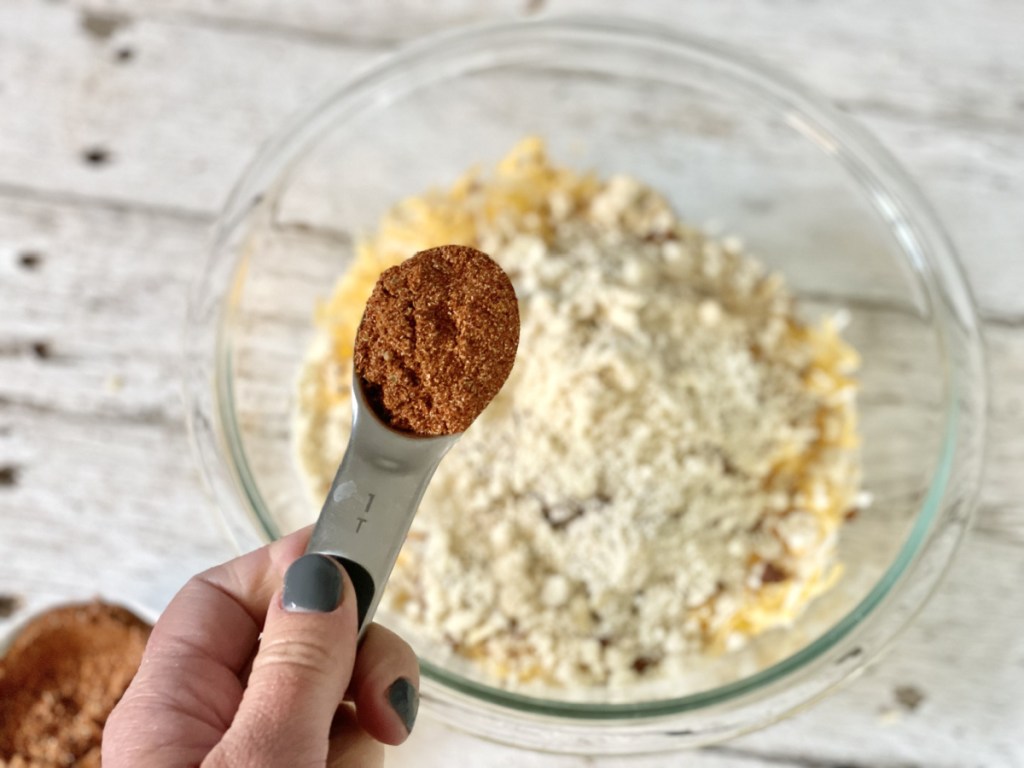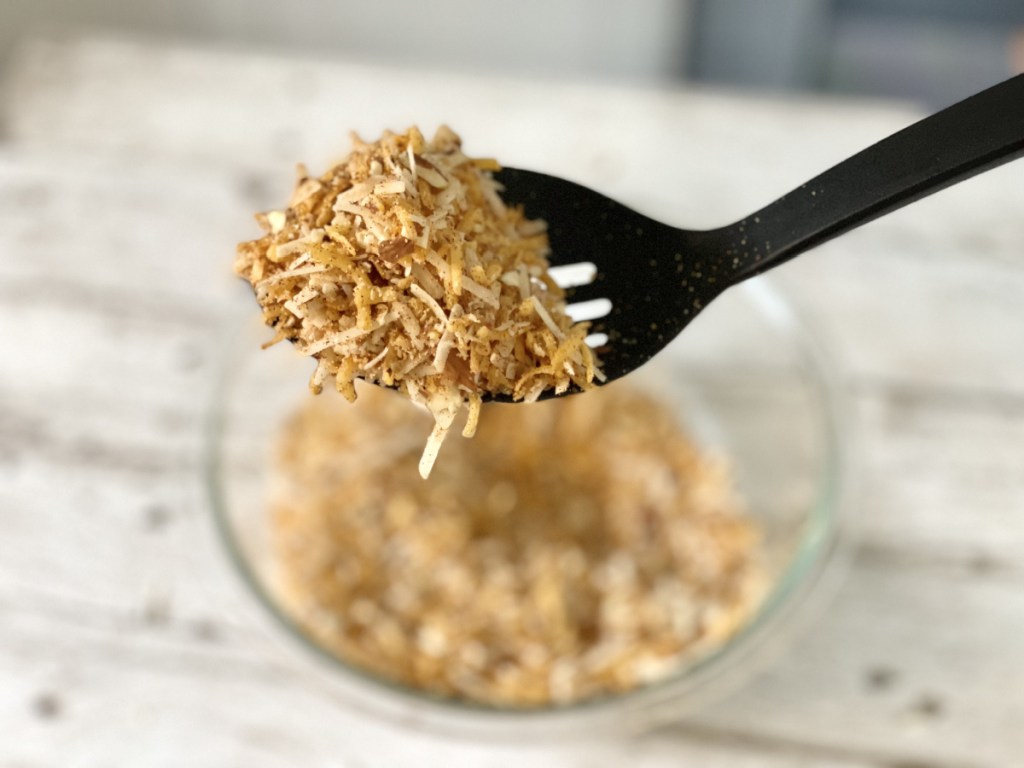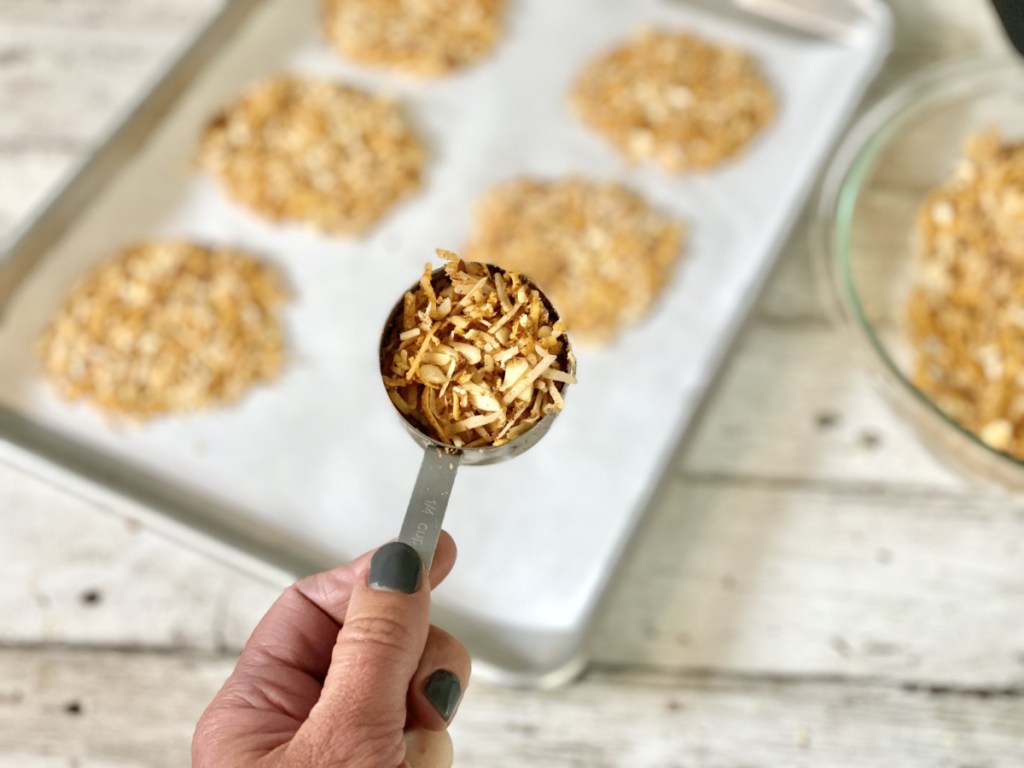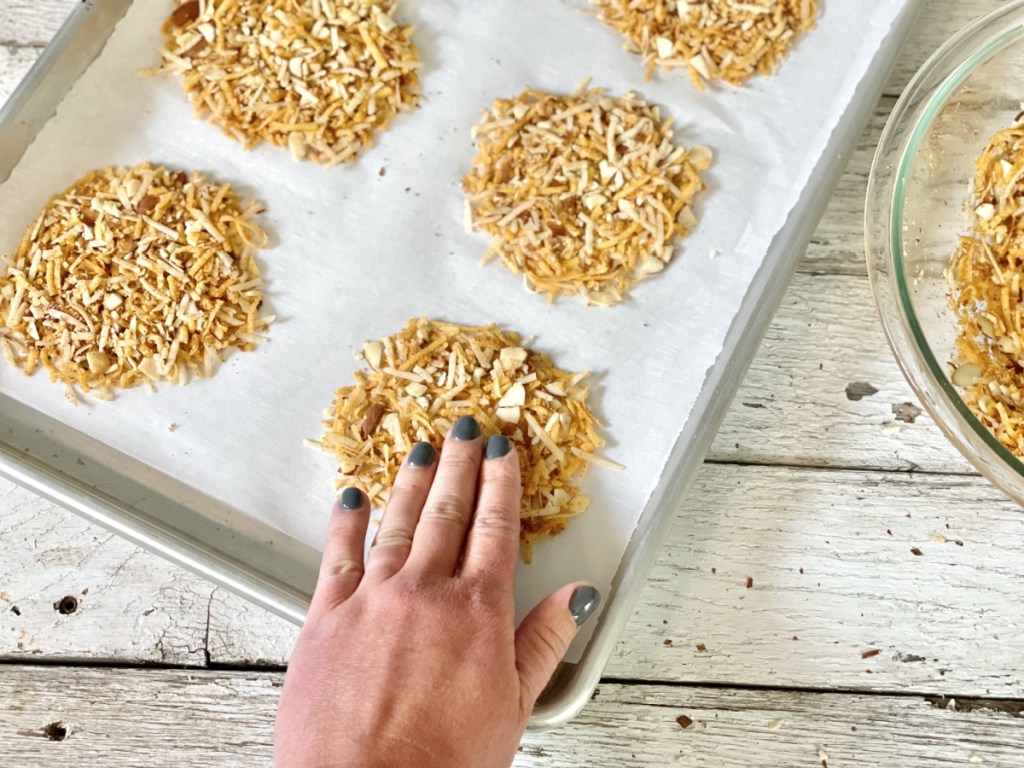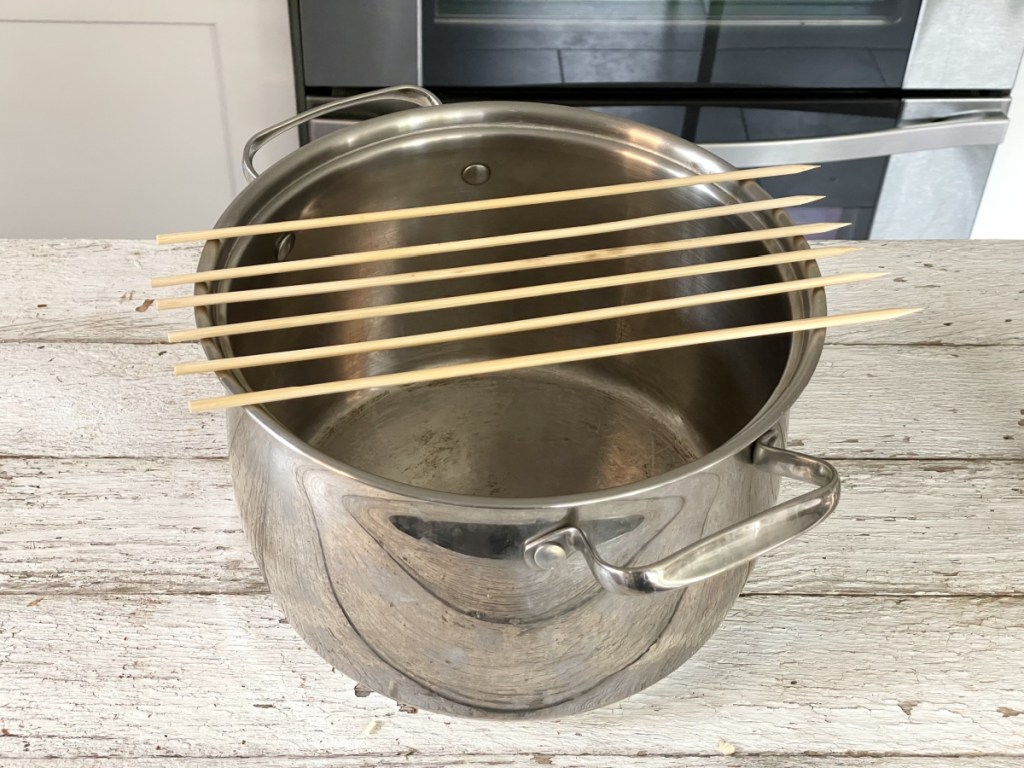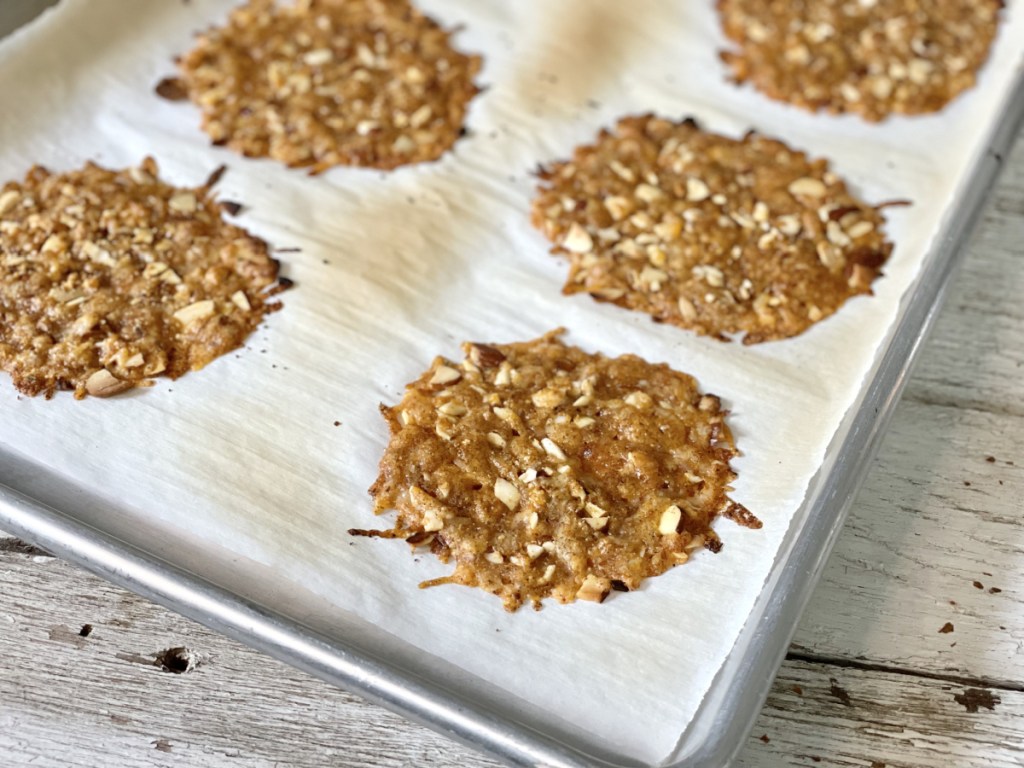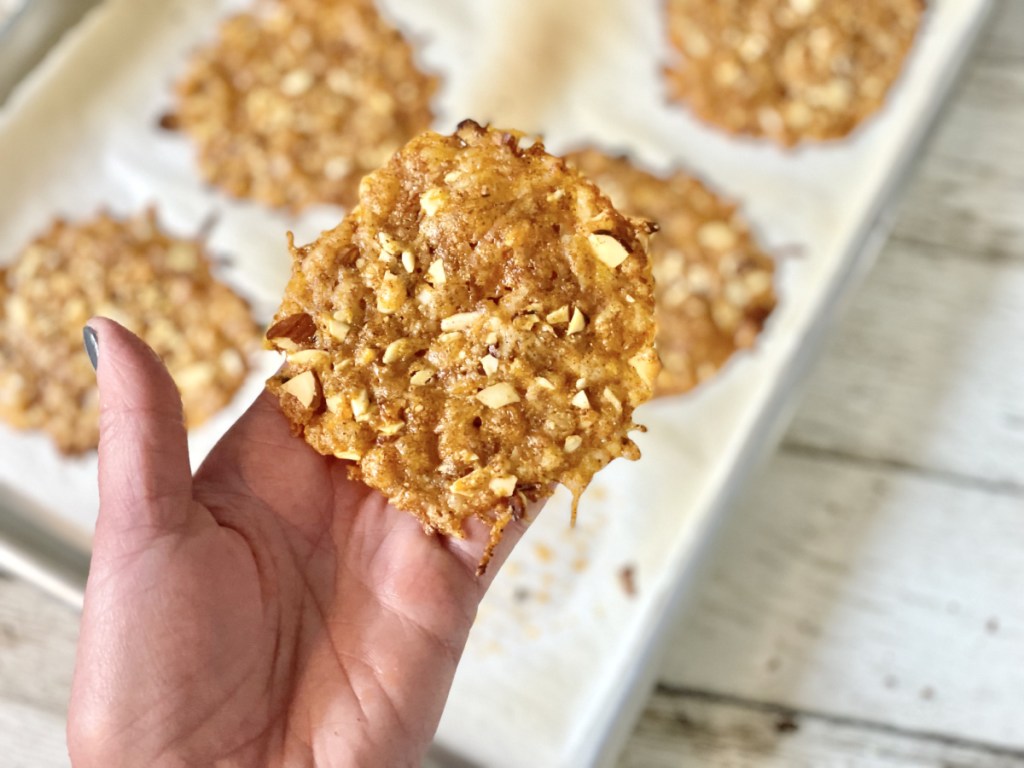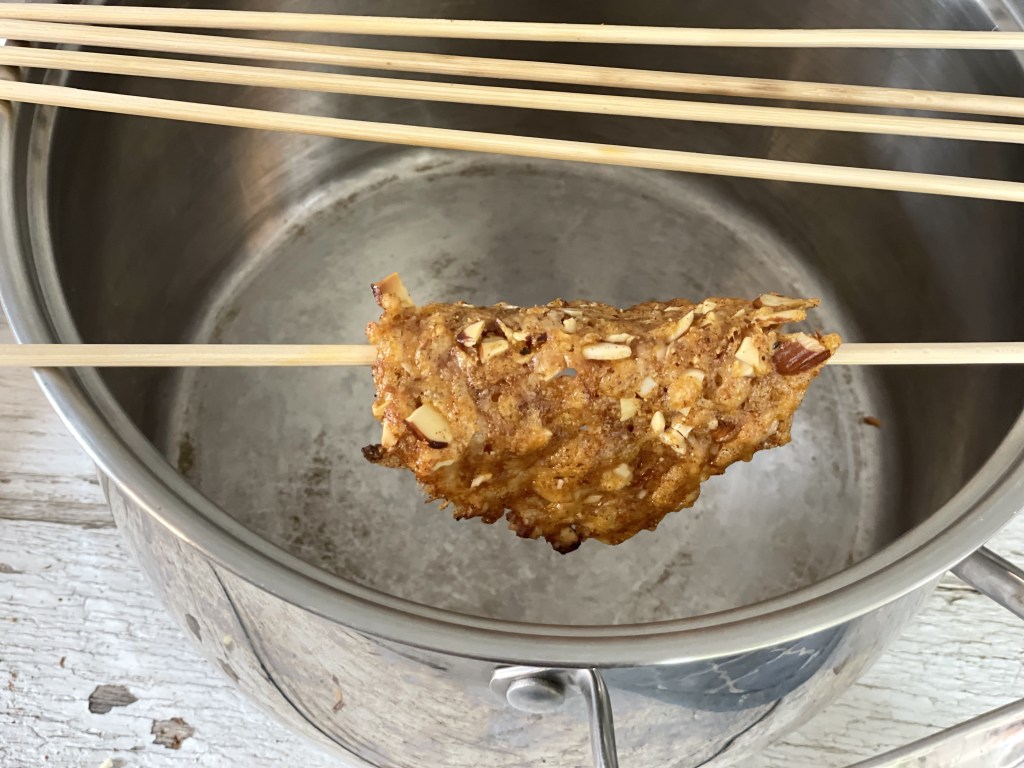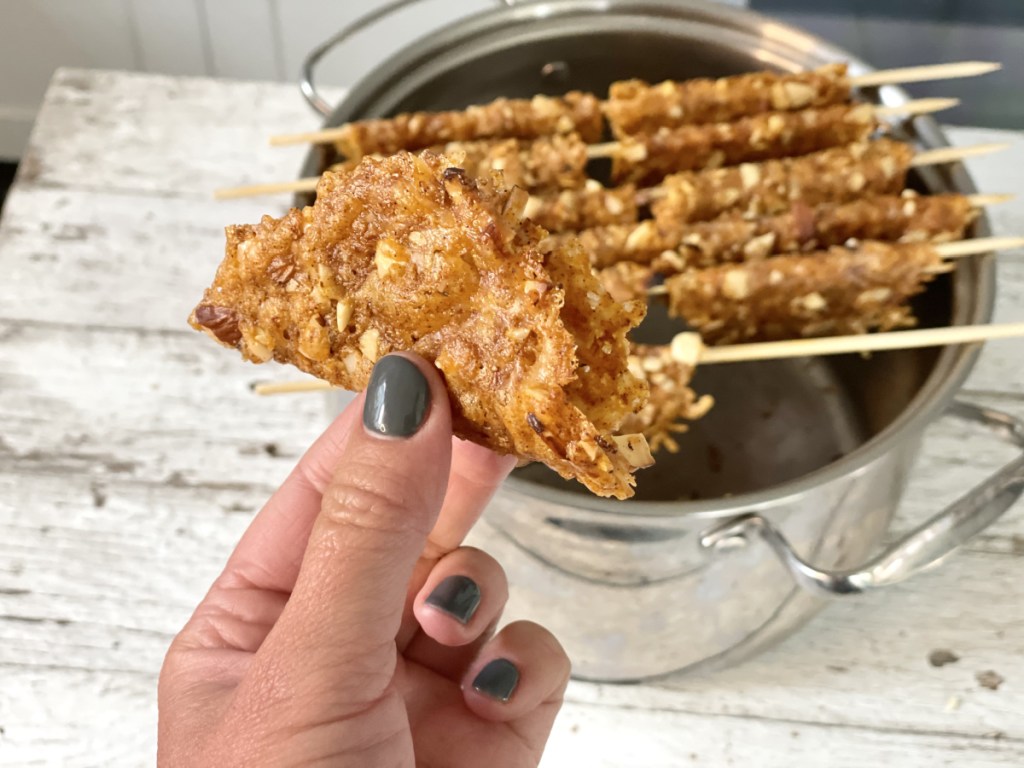 ---
Print
Keto Hard Taco Shells
yield: 24 SERVINGS
prep time: 10 MINUTES
cook time: 8 MINUTES
total time: 18 MINUTES
Low carb taco shells made with cheese and almonds.
Ingredients
2 cups cheddar cheese, finely shredded or store-bought
2 cups parmesan cheese, finely shredded
Directions
1
To prep, preheat oven to 350 degrees. Line two large baking sheets with parchment paper. Lay skewers across the top of a large stockpot. You will hang the cheese tortillas over the skewers to form the taco shell shape while cooling.
2
Crush sliced almonds by hand or you can place them in a ziplock bag and crush them with a rolling pin or meat mallet.
3
In a medium-sized bowl, mix together crushed almonds, cheddar cheese, parmesan cheese, almond flour, and taco seasoning.
4
Using a 1/4 cup measuring cup, scoop six mounds of the cheese almond mixture onto each prepared baking sheet. Flatten the mounds into about a 4 to 5-inch diameter circle. You will need to do this in batches.
5
Bake for 5 to 8 minutes, until the cheese melts together. Remove from the oven and let cool for about 30 seconds to 1 minute, until cool enough to handle, being careful not to burn yourself. Carefully pick up the cheese taco shell and drape it over a skewer. As the cheese cools it will harden to hold the shape of a hard taco shell.
6
Let the hard taco shells cool completely before using. They work best if made the day before serving. Use with your favorite taco fillings and enjoy!
Nutrition Information
Yield: 24, Serving Size: 1 taco shell
Amount Per Serving: 114 Calories | 9.2g Fat | 1.9g Total Carbs | 0.8g Fiber | 0.3g Sugar | 6.7g Protein | 1.2g Net Carbs
---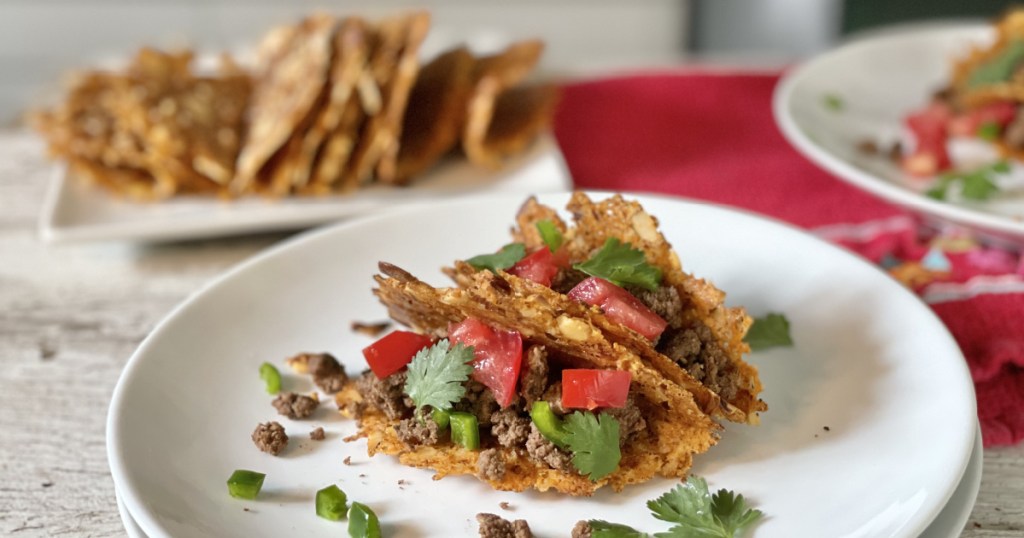 Taco Tuesday can be any day with this super easy keto taco shell recipe.
Okay well I don't know if I would actually eat tacos every day, but it's pretty tempting with how simple these are to make!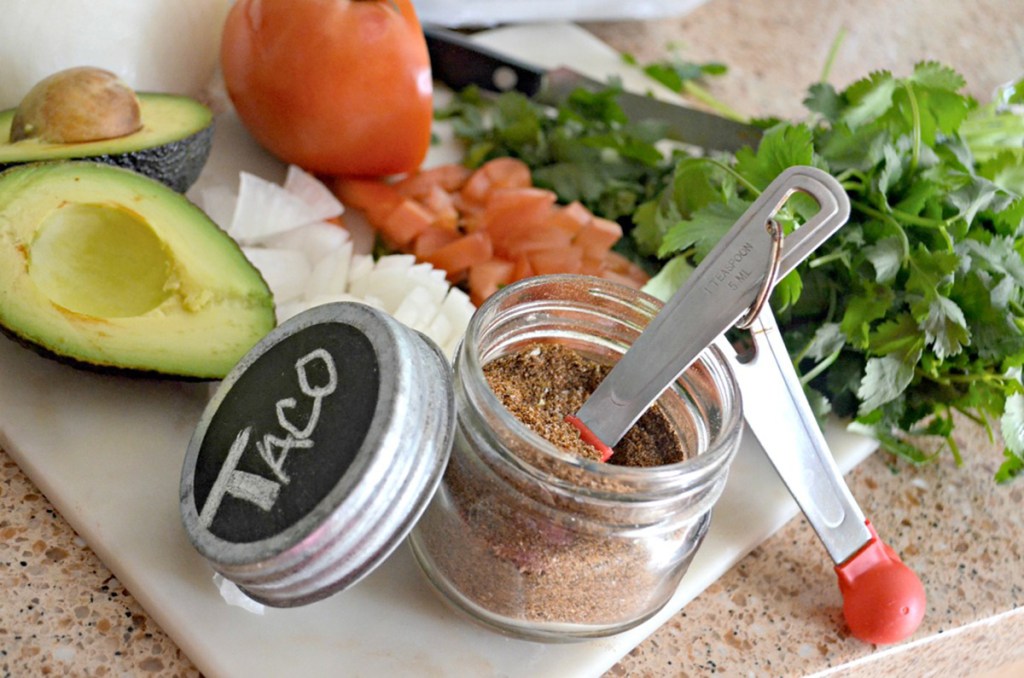 They work great for quick beef tacos by browning up some ground beef with our taco seasoning while the shells are cooling. Top with tomatoes, peppers, avocados, cilantro, and sour cream. YUM! Makes for a super easy and delicious dinner idea!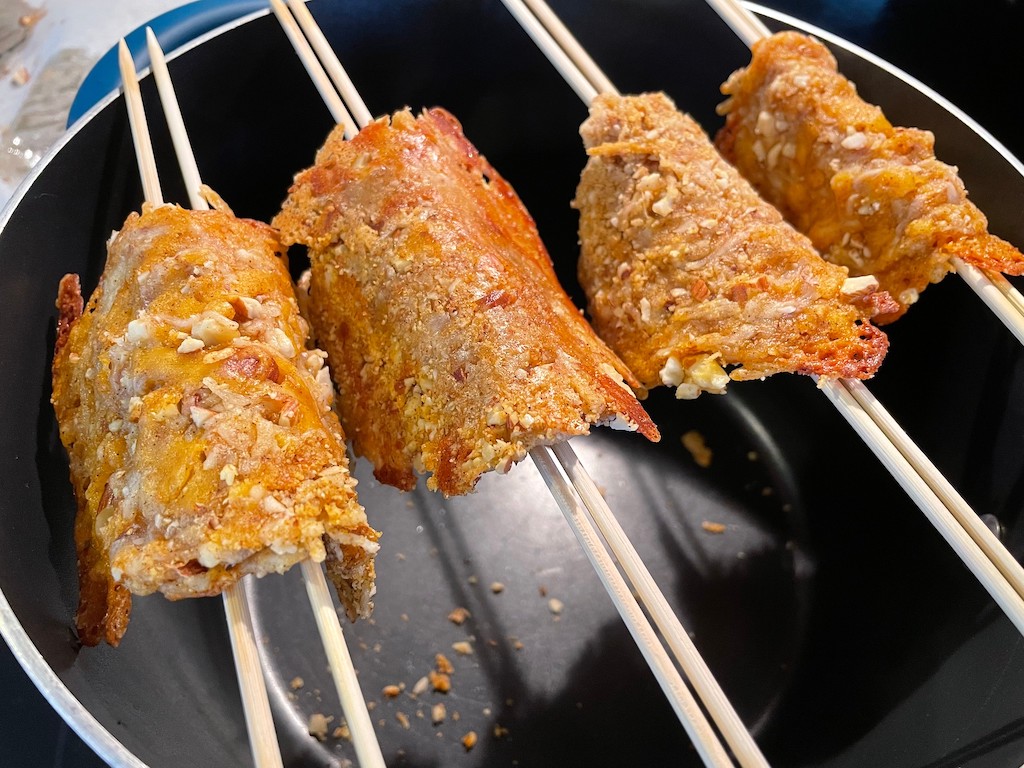 My Hip sidekick Chelsey loved these simple keto hard taco shells:
"These keto taco shells are super easy to make and you can even make them while you're cooking the rest of your ingredients for tacos. Plus, they definitely are better the next day so you could also make them ahead of time for an easier mealtime prep. I love that you can switch out the different types of cheese to really customize them too!"
---
Want to try something different? Check out these jicama wraps from Trader Joe's!