How to Make Pickled Vegetables (They're Quick & Easy!)
Try these easy pickled vegetables that elevate any dish from bland to grand!
The prettiest pickles you ever did see.
While the process of how to make keto pickled vegetables is fairly simple, I have always avoided the task because of the time consumption. I remember my grandma pickling vegetables and it took her hours upon hours.
Well, I have officially broken out of my pickling rut since this tried-and-true method doesn't require you to stand in the kitchen for all that time. You now can make these veggies in under 10 minutes! I can't believe I have not made these sooner!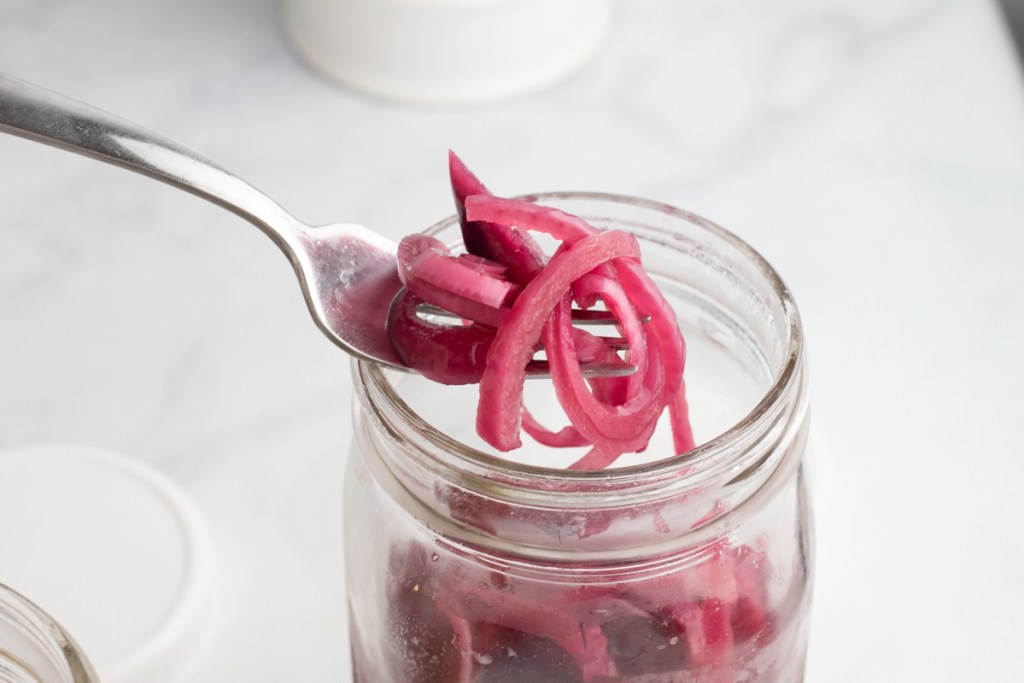 We have been putting our pickled vegetables on literally everything — tacos, salads, steak, chicken, you name it! I have even been caught standing at the counter eating them straight from the jar. 😆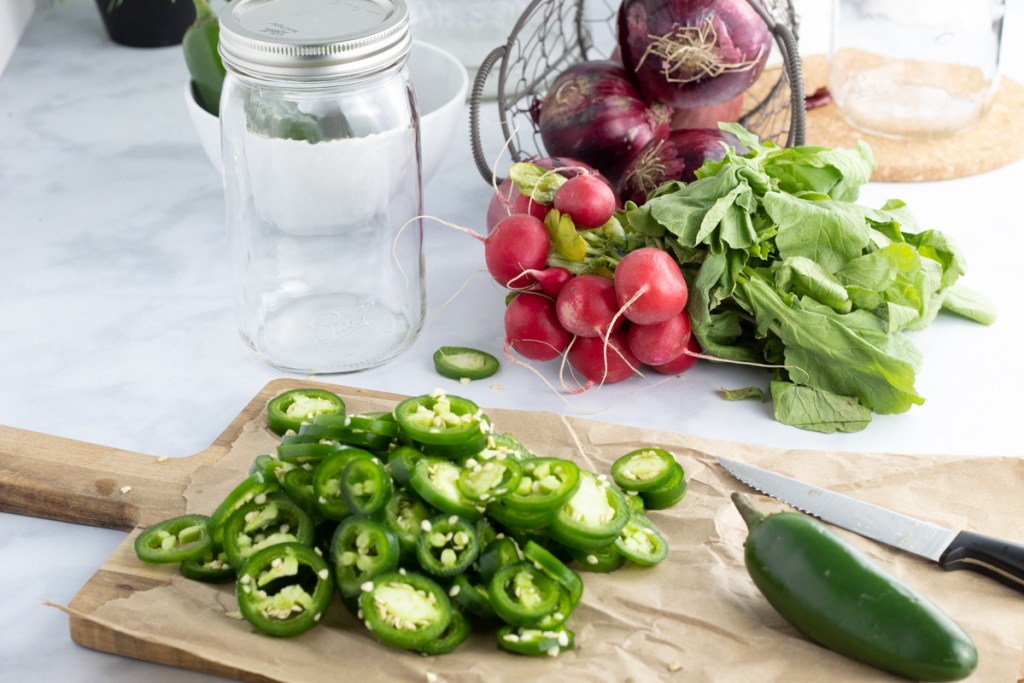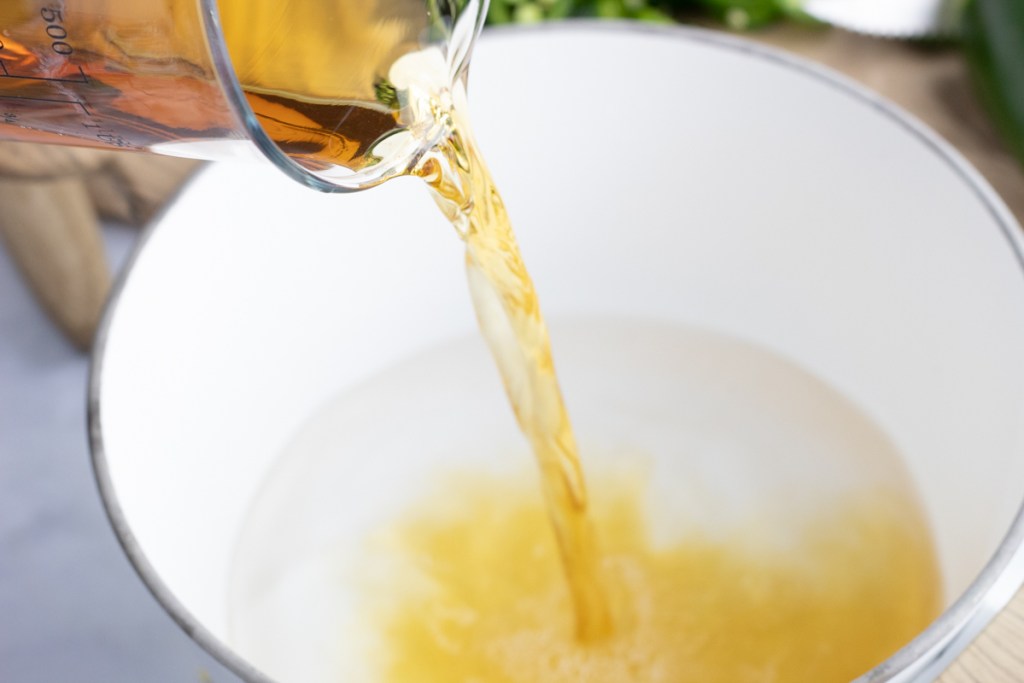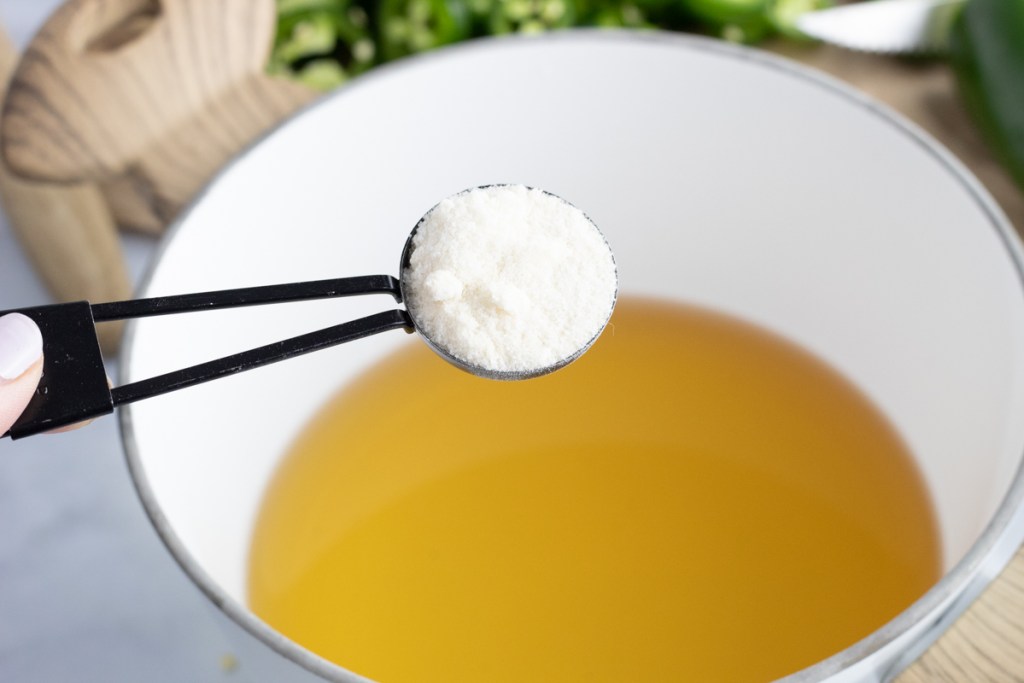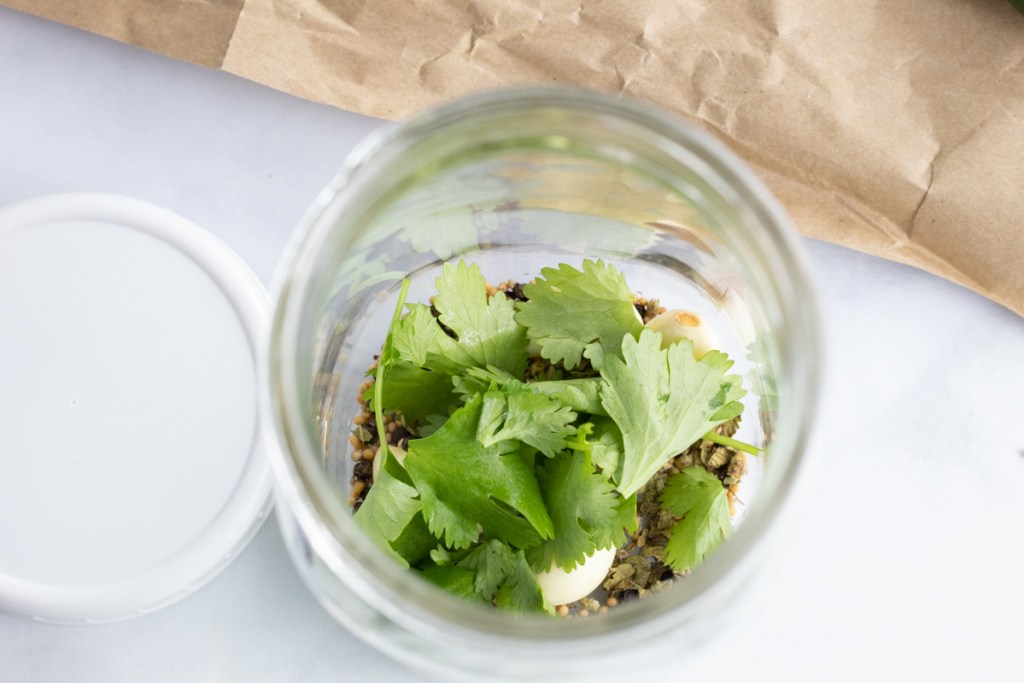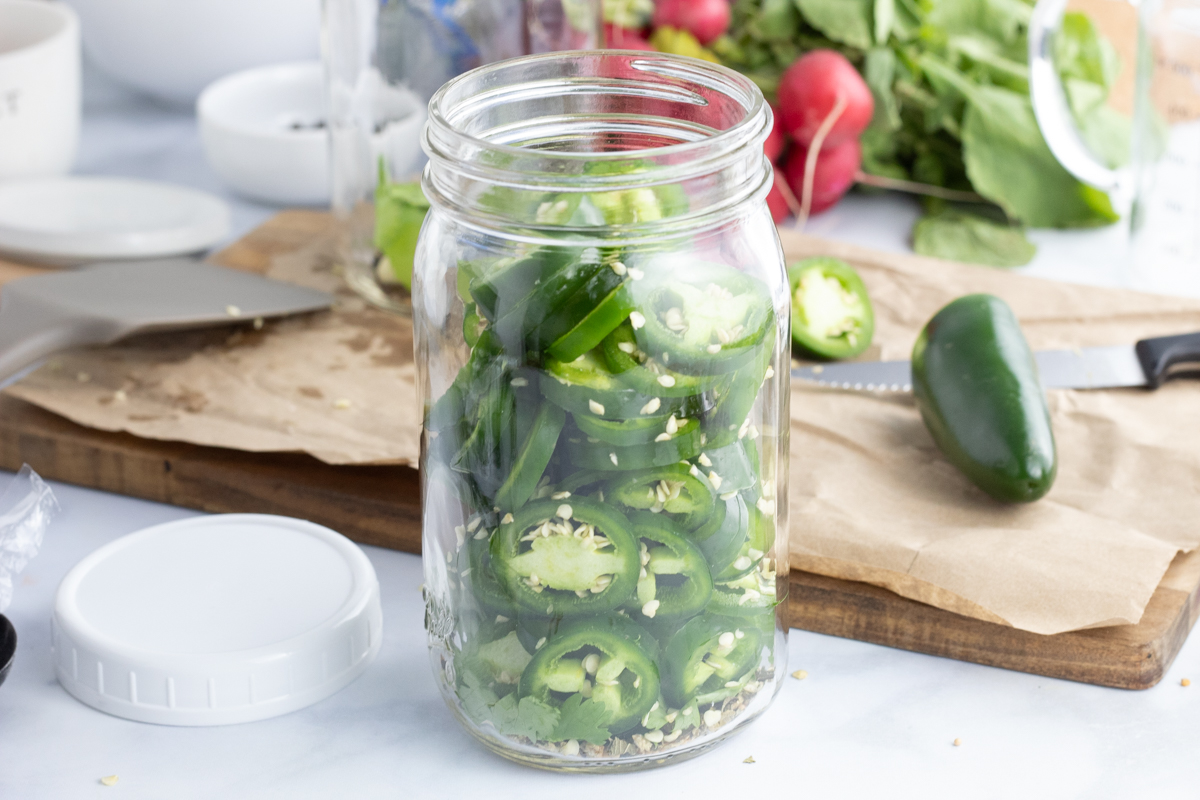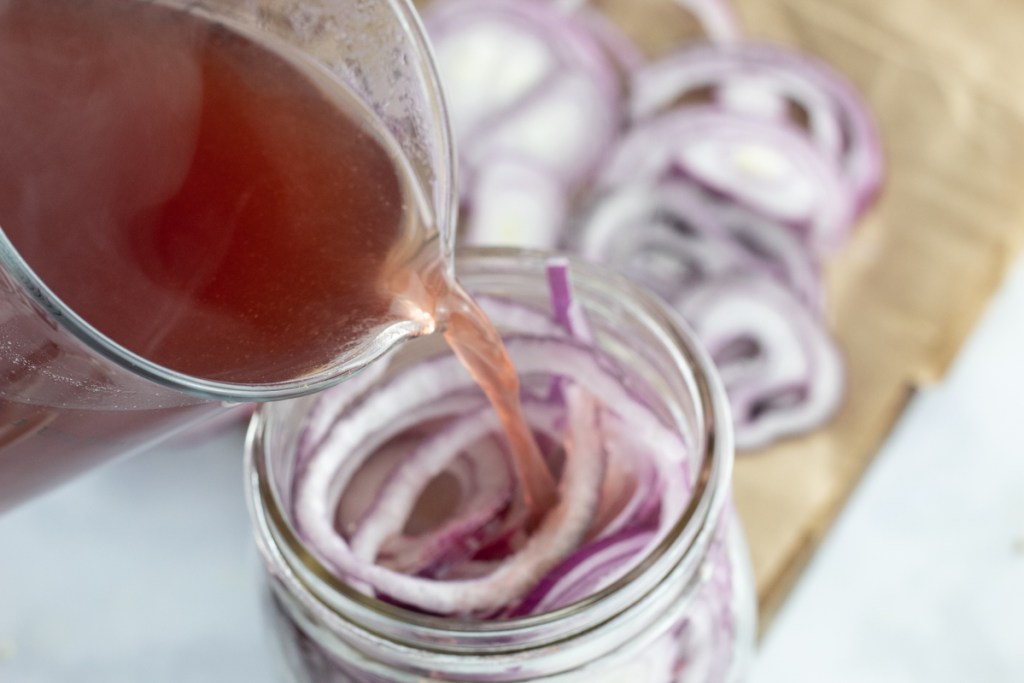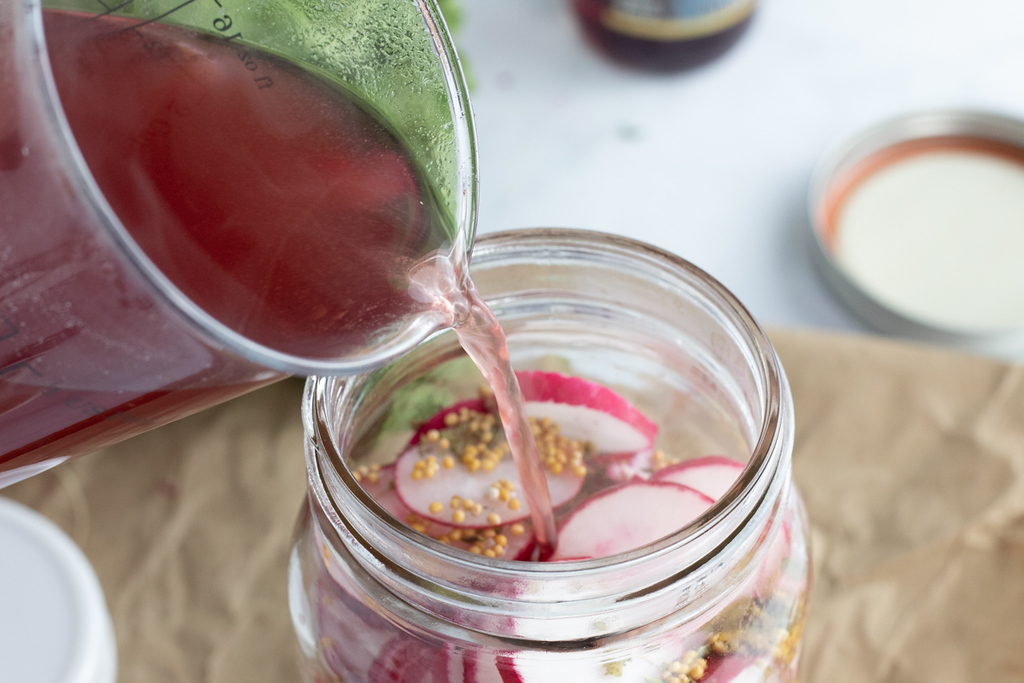 ---
Print
Easy Pickled Vegetables
prep time: 5 MINUTES
cook time: 5 MINUTES
total time: 10 MINUTES
This simple brine and quick pickling process is the easiest way to make pickled vegetables that don't take the whole day.
Ingredients
Pickled Jalapeños:
8-10 medium/large jalapeños, sliced (if you do not like a lot of heat, you can scrape the seeds and membrane out as well)
2 teaspoon salt
1 cup apple cider vinegar
1 cup water
4 garlic cloves
1 teaspoon oregano
1 tablespoon cilantro
1/2 teaspoon whole peppercorn
Pickled Red Onions:
2-3 small red onions, sliced thin
1 teaspoon salt
1/2 cup red wine vinegar
1/2 cup water
1 cup apple cider vinegar
4 garlic cloves
1 teaspoon red pepper flakes
Pickled Radishes:
1 lbs. radishes, thinly sliced
1/2 cup red wine vinegar
1/2 cup water
1 cup white vinegar
1 teaspoon salt
3 garlic cloves
1 teaspoon mustard seeds
1 teaspoon oregano
1 teaspoon red pepper flakes
Directions
1
In a small saucepan over medium heat, add all liquids, Swerve, and salt. Stir until liquid comes to a gentle boil. This will take about 3-4 minutes.
2
While the liquid is boiling, add garlic cloves, spices, and veggies of choice to a 32 oz. glass jar. Make sure you really pack in the veggies!
3
Carefully pour the hot brining liquid into the jar until it is full.
4
Allow jars to cool for about 1 hour. Once they're cool enough to handle, place lids on each jar and store them in the refrigerator.
5
For the best pickled flavor, allow a few hours before eating, though flavors will be their best after letting the jars sit for a few days. These pickles will stay fresh for 1 month in the refrigerator.
Nutrition Information
Yield: 20, Serving Size: 6 slices
Amount Per Serving: 22 Calories | 0.1g Fat | 4.9g Total Carbs | 0.8g Fiber | 1.1g Sugar | 0g Sugar Alcohol | 0.5g Protein | 4.1g Net Carbs
---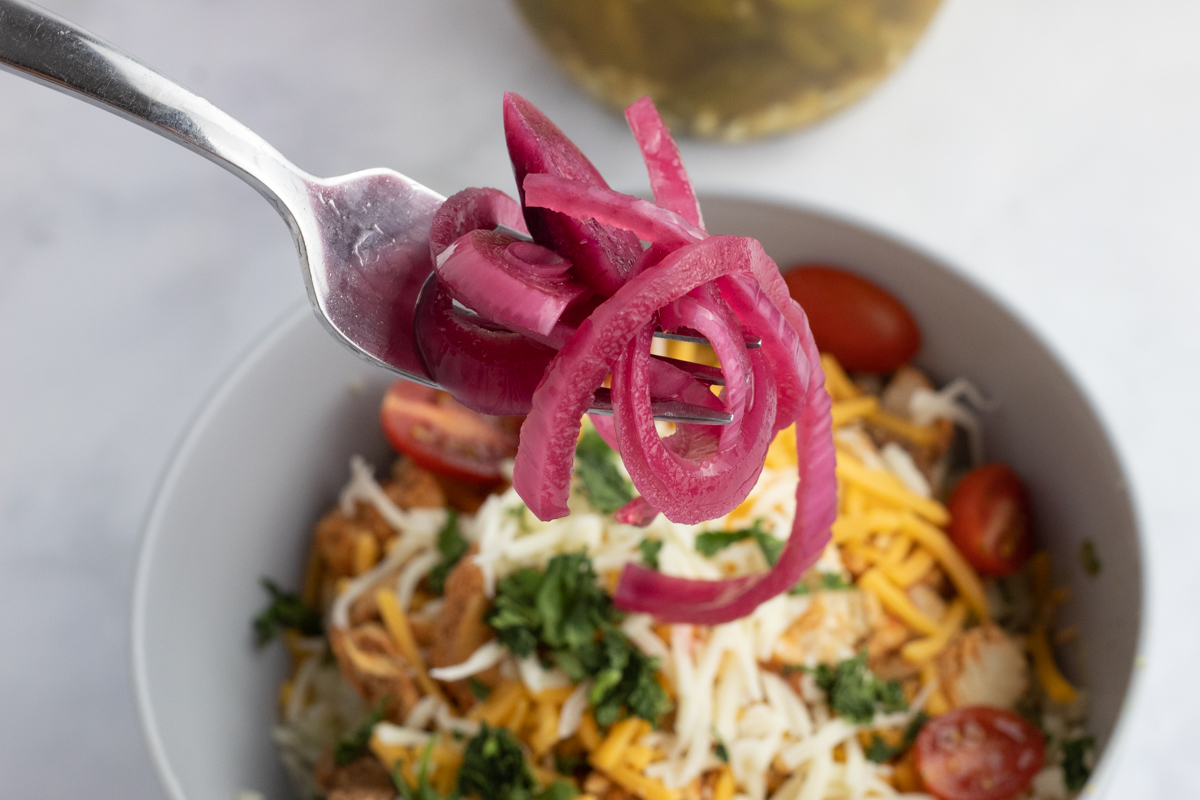 Hip Tips for keto-friendly pickled vegetables:
I prefer plastic lids for easier use. Most sets come with 2-piece metal lids, but I like using plastic tops. However, you'll want to use the metal lids if canning for extended shelf life.
These pickled vegetables last for at least 1 month, and since my family goes through them quickly, I like to use large canning jars. However, you can half the recipe and use smaller jars if you won't eat that much within a 1-month span.
You can pickle just about any vegetable! Try bell peppers, asparagus, or other low-carb veggies using this brine and pickling method!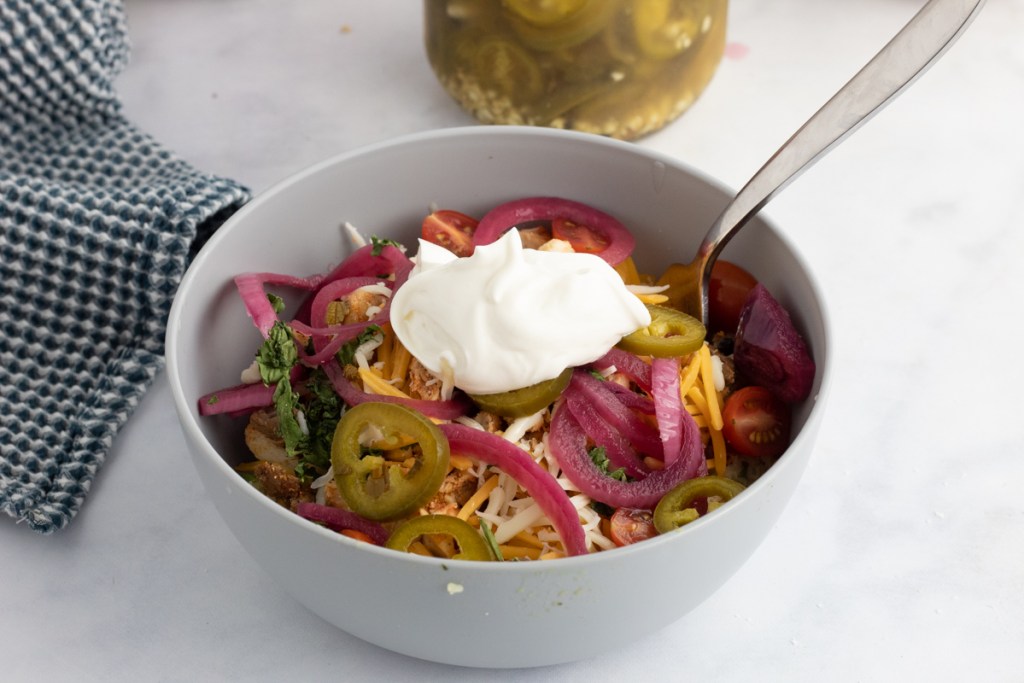 I'm in pickled vegetable heaven!
Even though I have to wait a few days before I can enjoy my deliciously briney veggies, this pickling process couldn't be easier. Whether you want to enjoy this as a topping, snack, or side dish, it's going to hit the spot!
---