This Air Fryer Makes Keto Cooking 10 Times Better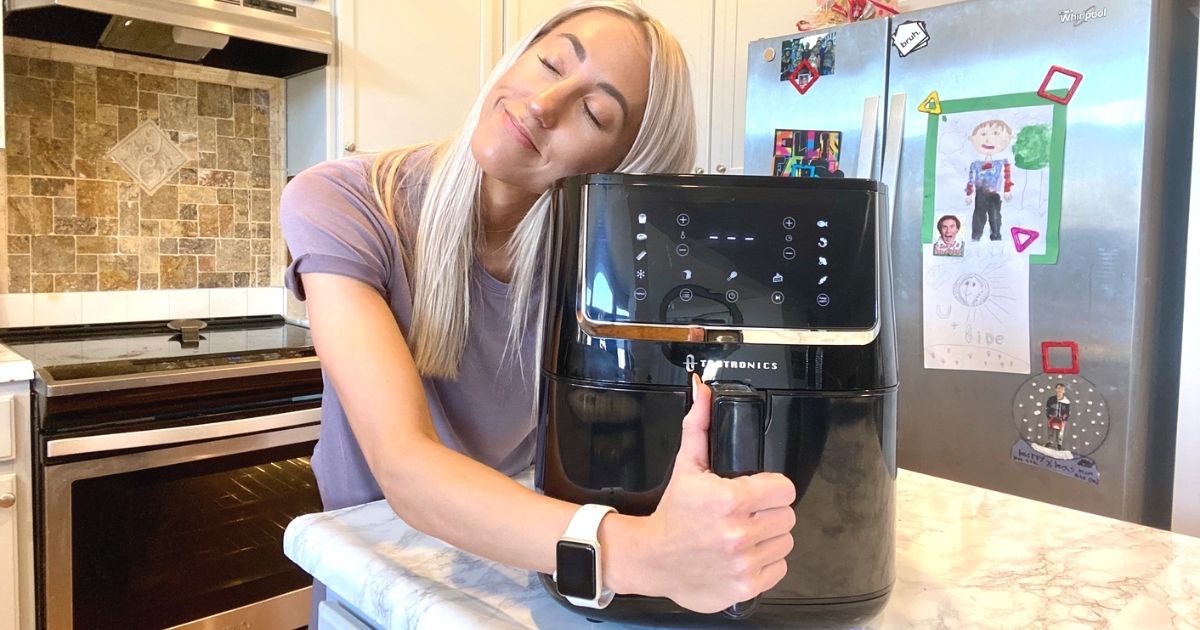 This TaoTronics Air Fryer is the keto kitchen gadget every low-carber needs!
I can't even think back to the time when I made it through cooking and meal prep without my beloved air fryer. I was a little late to the game in getting one, but once it became a permanent countertop fixture, I found myself using it nearly every day and it was especially handy when I transitioned to the keto diet.
I would hate for you to miss out on all the benefits of this magnificent appliance so if your kitchen is without one (or it's just time for an upgrade), the highly-rated TaoTronics 6-Quart Air Fryer has the WOW factor you want at a price you'll love!
---
Here's why you should gift your kitchen (and yourself) a TaoTronics Air Fryer: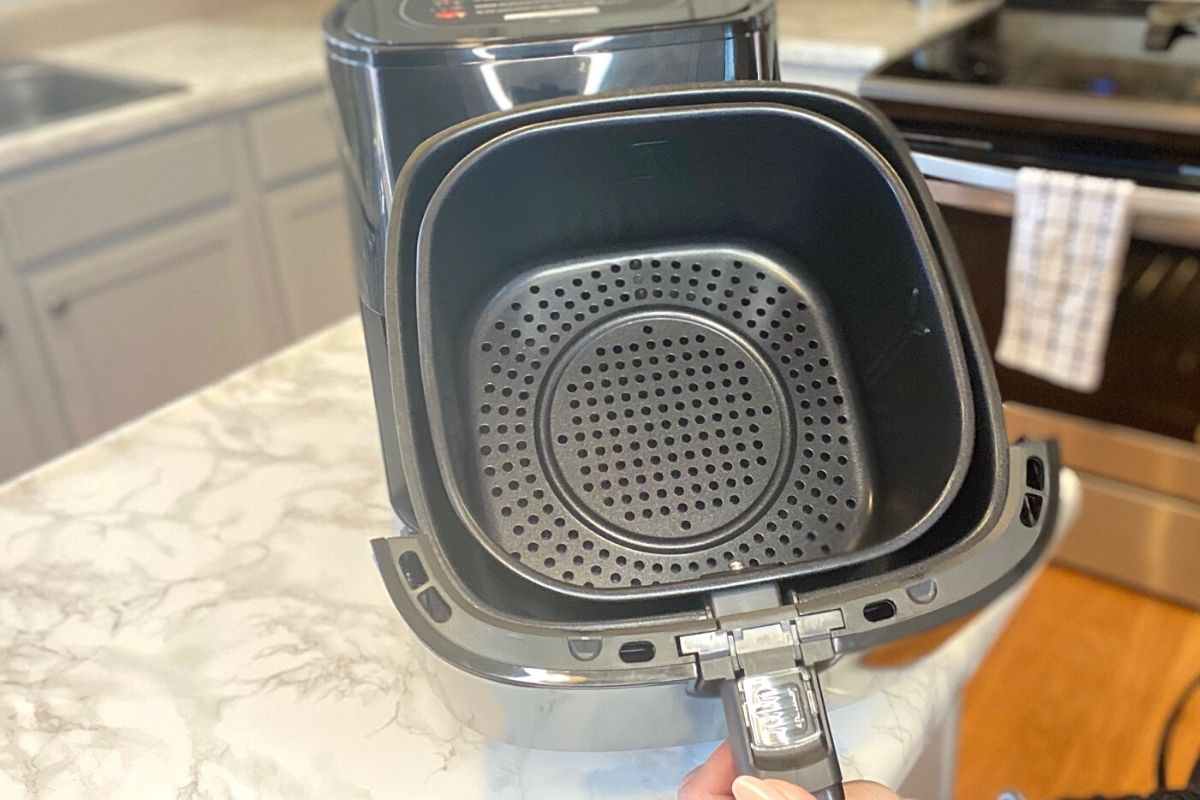 This air fryer can hold SO MUCH food!
Whether you have a full house with quite a few mouths to feed or you cook larger quantities for meal prep purposes, the size of this nifty air fryer is a sight to behold. You can easily fit a meal for a family of four, if not more, inside the basket, whereas smaller models will only allow for single servings, or at best two servings.
Just imagine how many bacon slices and burgers you'll be able to whip up in a matter of minutes with your new TaoTronics Air Fryer!
"Finally an air fryer that is big enough to serve my whole family. Cooking has never been easier, healthier, or more delicious since adding this air fryer to our kitchen. The built-in fry basket and drip pan keep the food delicious and crisp without sitting in oil and fat."
---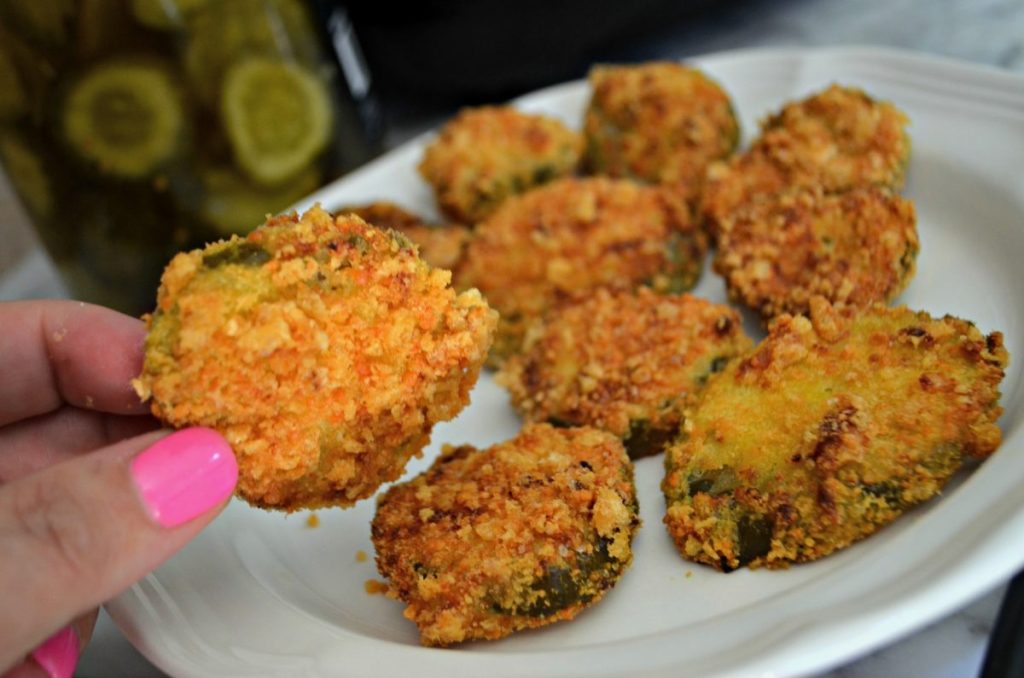 You can cook so many different keto foods in your TaoTronics Air Fryer!
From crispy coconut shrimp to chicken wings to mozzarella sticks, the food possibilities are endless. You can even cook a whole chicken in your new air fryer!
Here are a few more must-try air fryer recipes to get you excited about your new keto cooking gadget:
"Awesome air fryer! Made cooking in the kitchen so much easier. Great for quick and easy meals or even dinners! You have so much space in the fryer to make a wide variety of different foods. What I love about this purchase is that they include a recipe book to show you everything you can do with the air fryer and use it to its full potential."
---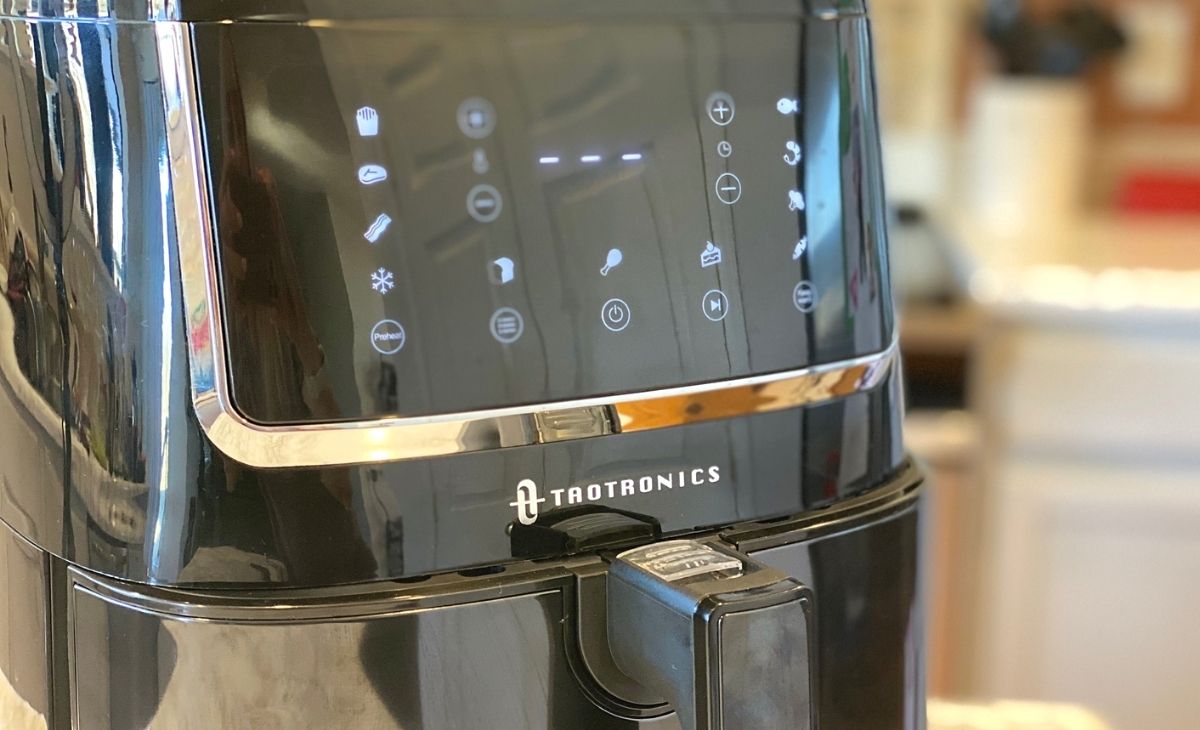 It comes with an easy-to-use touch control panel and 11 different cooking presets.
No need to go Googling cook times for different foods because the TaoTronics Air Fryer is equipped with not 1 or 2, but 11 convenient cooking presets so that everything you whip up is perfectly done.
This feature also allows you to set it and forget it so you can multitask in the kitchen while your air fryer food cooks!
"The control panel is very easy to use and understand. There are so many options to choose from. I can even make a cake. I've made fish and chicken dishes with it, and I can tell the heat is more even and the food is tasty!"
---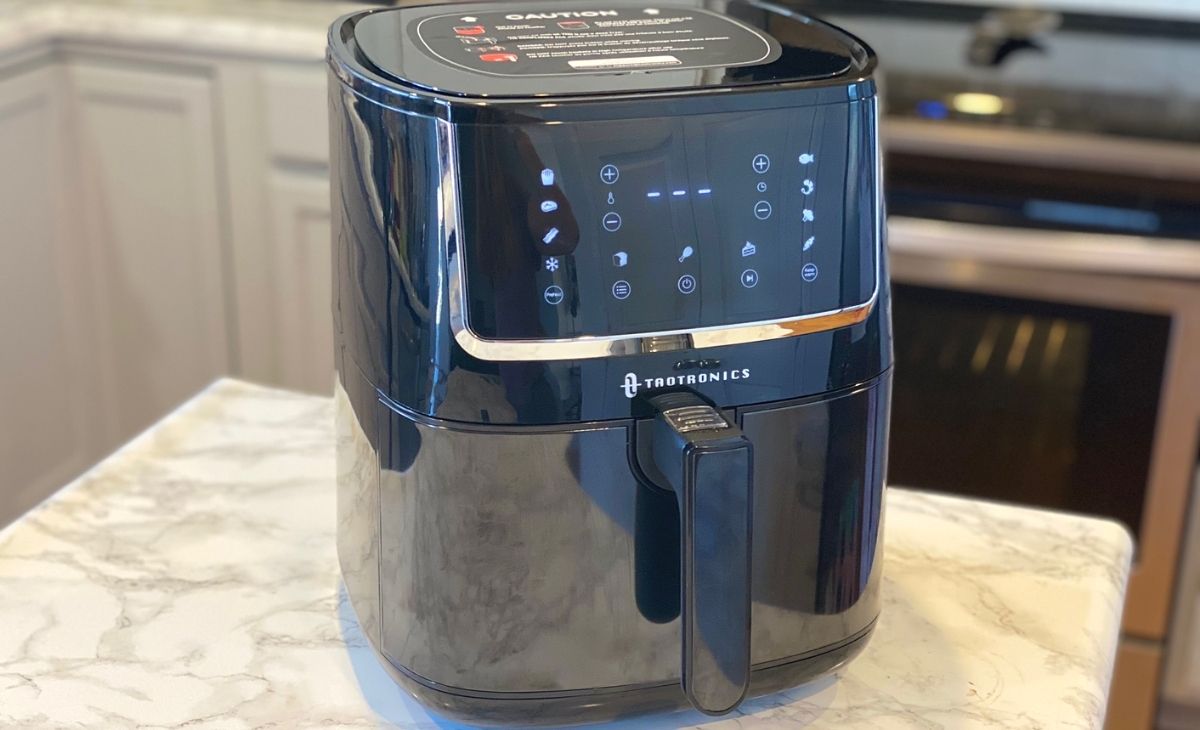 Air fryers are an undeniable time-saver.
When you're a busy bee trying to juggle it all, you need quick and easy meal solutions and the amount of time the TaoTronics Air Fryer will save you is worth every penny. Forget waiting for your oven to preheat or flipping and tossing food over a skillet. Throw some grub in your air fryer and in no time, you'll have a warm and flavorful meal that required very minimal effort.
Since the TaoTronics Air Fryer is so big, you can even get ahead of your week by cooking a couple of big batches of your go-to snacks and meals!
"This air fryer is awesome, convenient, and a real time-saver. You can cook just about anything in it. Love the interface and design. It just looks really nice and is good quality."
---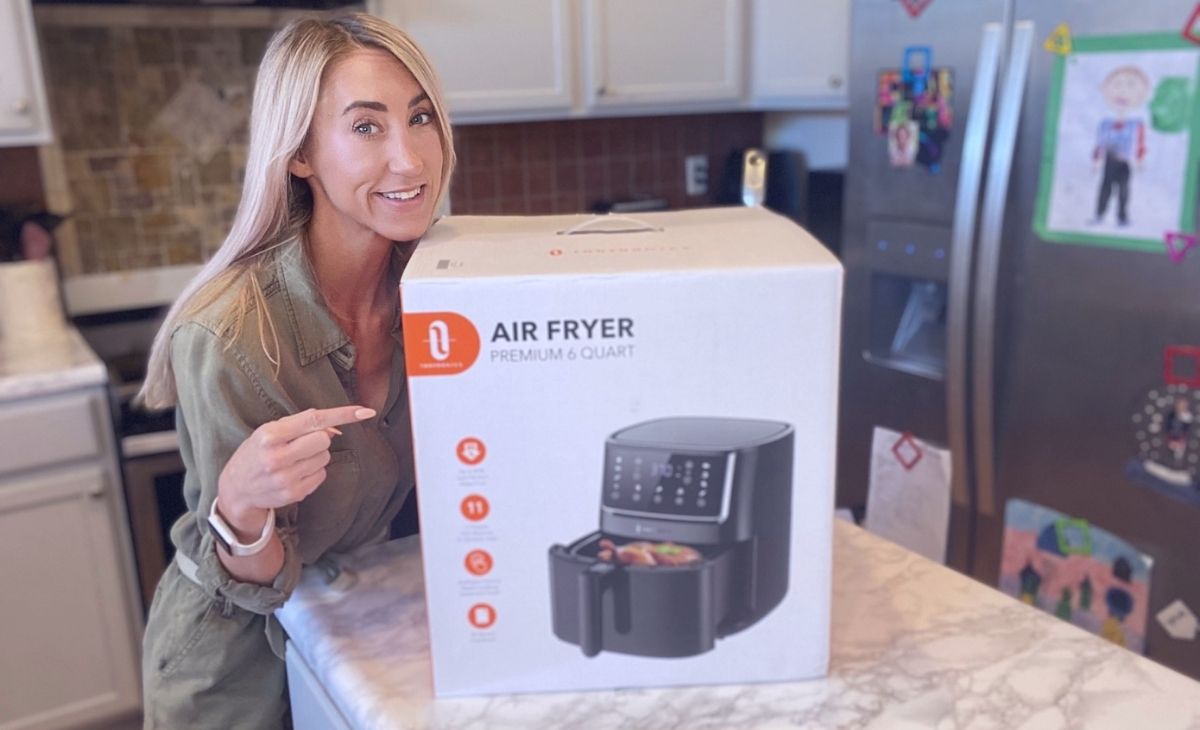 Grab this deal through March 31st…
TaoTronics 6-Quart Air Fryer $119.99
Clip the $10 coupon
Use code R8BUG8P9
Shipping is free for Amazon Prime members
Final cost $89.99 shipped!
---
Head over here to browse even more delicious keto air fryer recipes!