The Best Keto Fries Alternative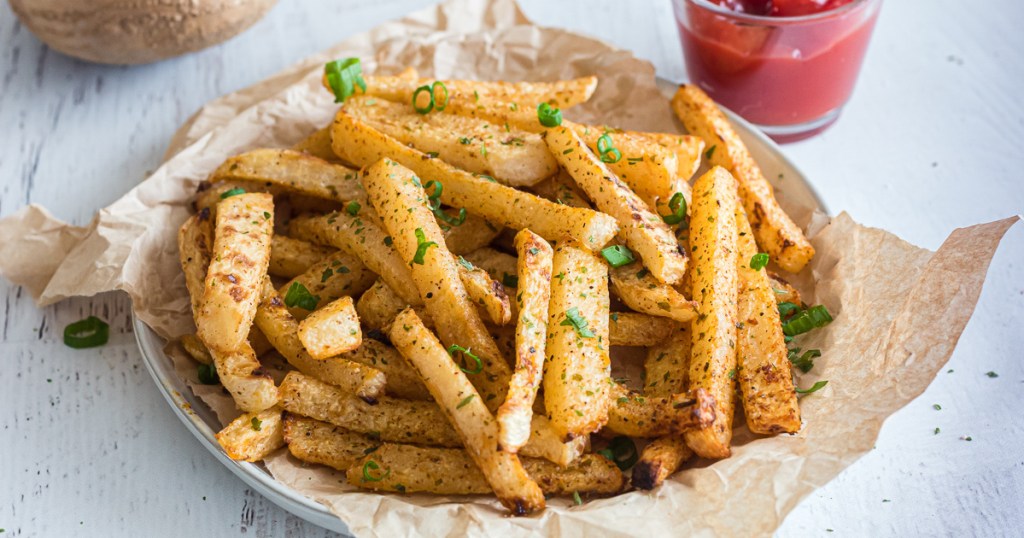 The perfect alternative to curb your carb-loaded potato craving!
Are you missing french fries? Just because you choose to live a low-carb lifestyle doesn't mean you have to give up on your favorite dishes. These keto fries really are the closest thing you will get to an actual french fry, but without all the carbs. Crispy on the outside and soft on the inside thanks to jicama!
For those of you who don't know what Jicama is, it is often referred to as a Mexican potato or Mexican turnip. It's a root vegetable, and on the outside looks similar to a potato, but on the inside has a similar texture to an apple or pear. It's also low in carbs and high in fiber!
These jicama fries make a perfect keto snack when those carb cravings hit!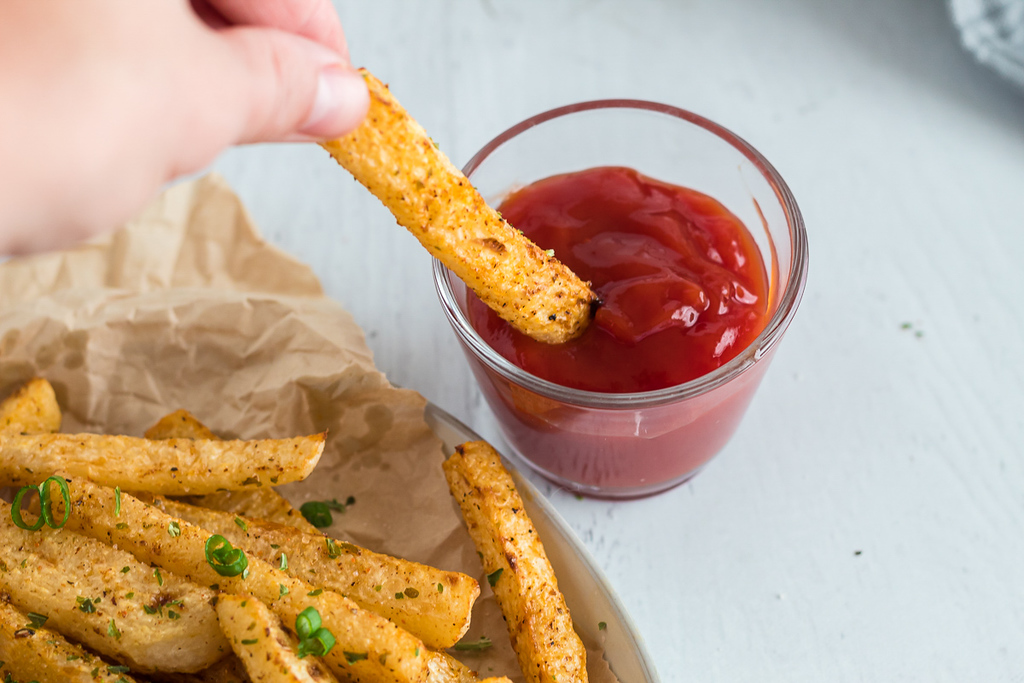 Hip Tips:
Microwave the jicama for 3 minutes to soften before peeling and cutting. This will help tremendously.
If using an air fryer, after boiling the jicama, you can toss them in the air fryer at 400 degrees for 20 minutes.
To create an appetizer with these keto-friendly fries, try adding shredded chicken or pork after baking to create jicama nachos. YUM!
For crispier fries, slice thin like a shoestring fry.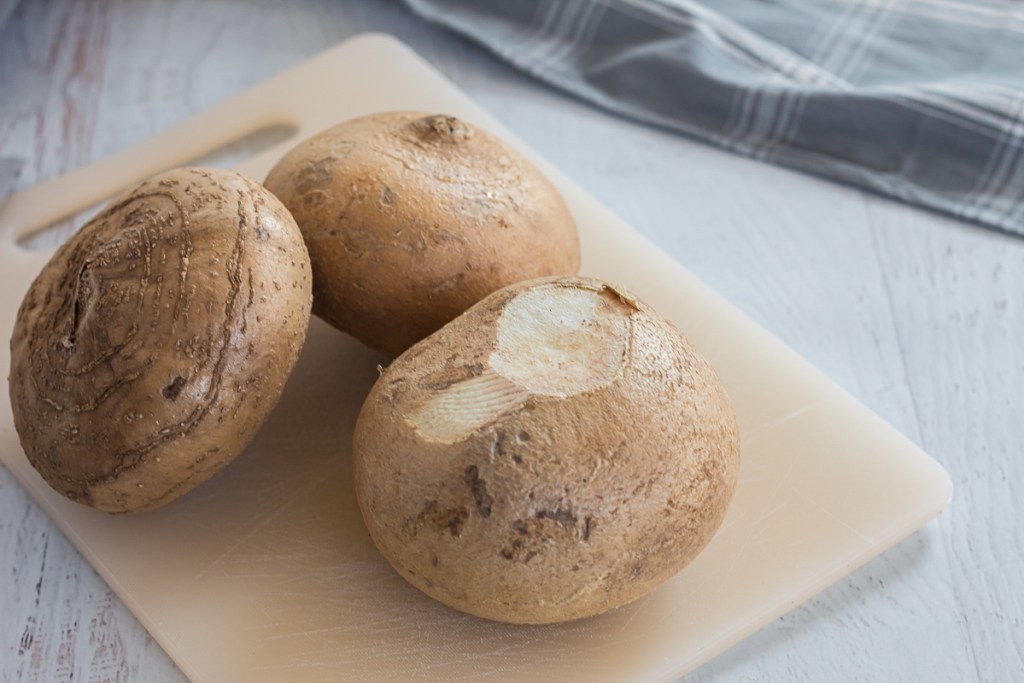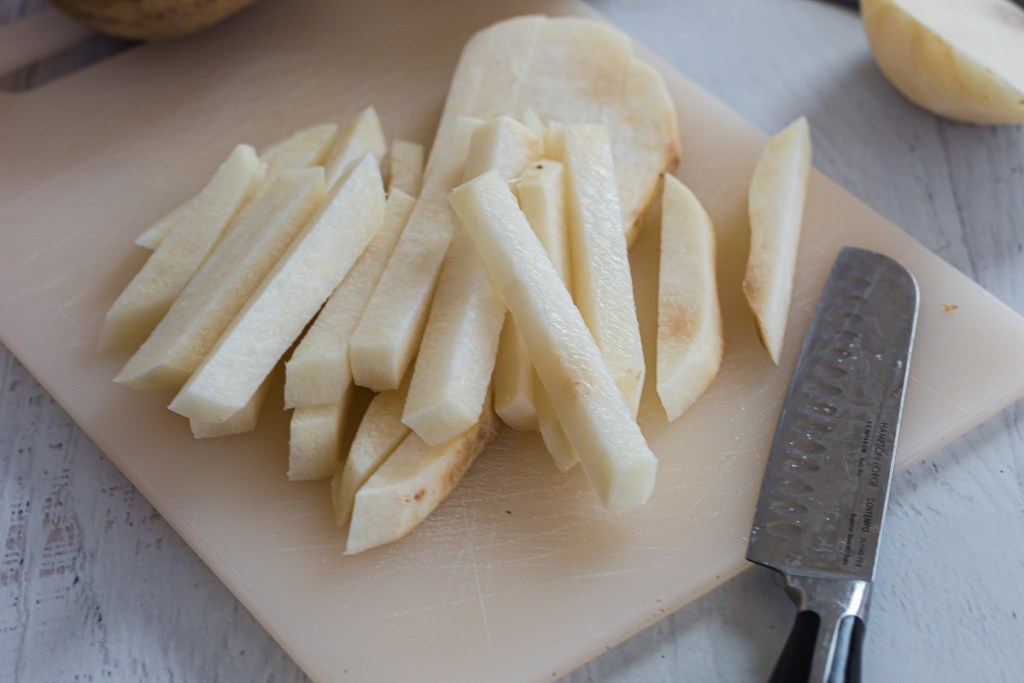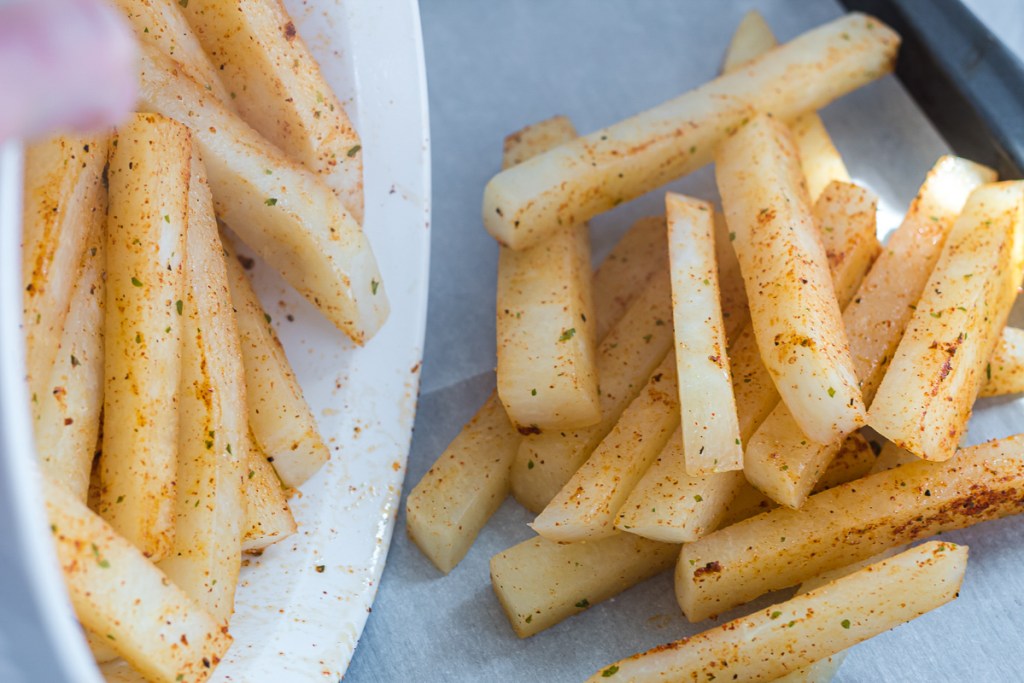 ---
yield: 4 SERVINGS
prep time: 10 MINUTES
cook time: 55 MINUTES
total time: 1 HOUR 5 MINUTES
These low-carb fries are crispy on the outside and soft on the inside!
Ingredients
2 medium size jicama
1/4 teaspoon cayenne pepper
1/2 teaspoon garlic powder
1/2 teaspoon paprika
1 teaspoon salt
2 tablespoons Olive oil
Directions
1
Preheat oven to 400 degrees.  Microwave the unpeeled jicama for 3 minutes. This will make peeling and slicing a lot easier.
2
Peel and slice jicama into 1/2 inch slices so they look similar to french fries.  In a large saucepan, bring water to boil and place sliced jicama in the boiling water for 20 minutes.
3
Drain jicama and pat dry to remove any water.  In a large bowl, add boiled jicama. Drizzle 2 tablespoons of olive oil and seasonings over the jicama, then toss to coat the jicama evenly.
4
Spread jicama out on a cookie sheet covered with parchment paper and bake for 30 minutes flipping halfway through at the 15-minute mark.  Turn on broil and continue for 1-2 minutes to get the edges crispy.
Nutrition Information
Yield: 2 cups, Serving Size: 1/2 cup
Amount Per Serving: 85 Calories | 7 Fat | 6 Total Carbs | 3 Fiber | 0 Sugar Alcohol | 1 Protein | 3 Net Carbs
---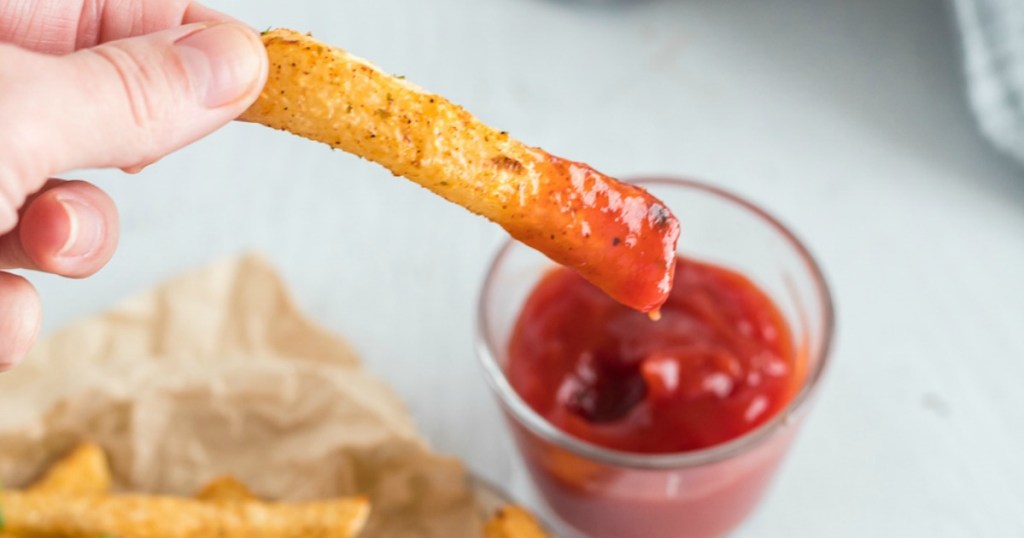 These Keto-friendly fries really hit the spot!
If you love eating foods that kick those carb cravings to the curb, you've got to try these delicious keto breadsticks, too.