We Tried Quevos Egg Whites Chips, and They're Crunch-errific & Keto-Friendly!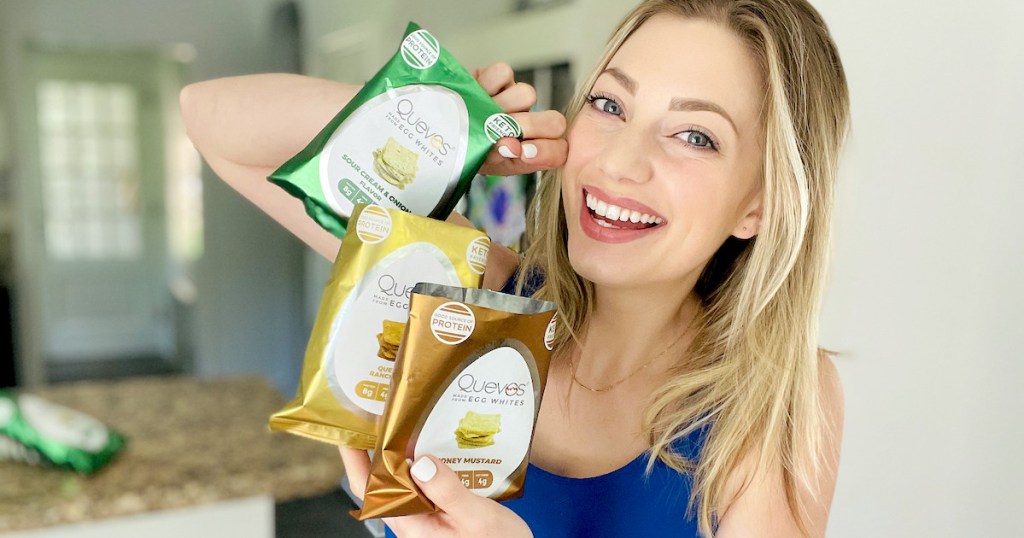 Missing the crunch since you've gone keto?
While there are more and more keto-friendly snacks popping up in stores these days, I can never get enough of foods that have a chip-like crunch. Yes, there are pork rinds, Whisps, and nuts, but sometimes a girl just wants a bag of chips to munch on! Am I right?!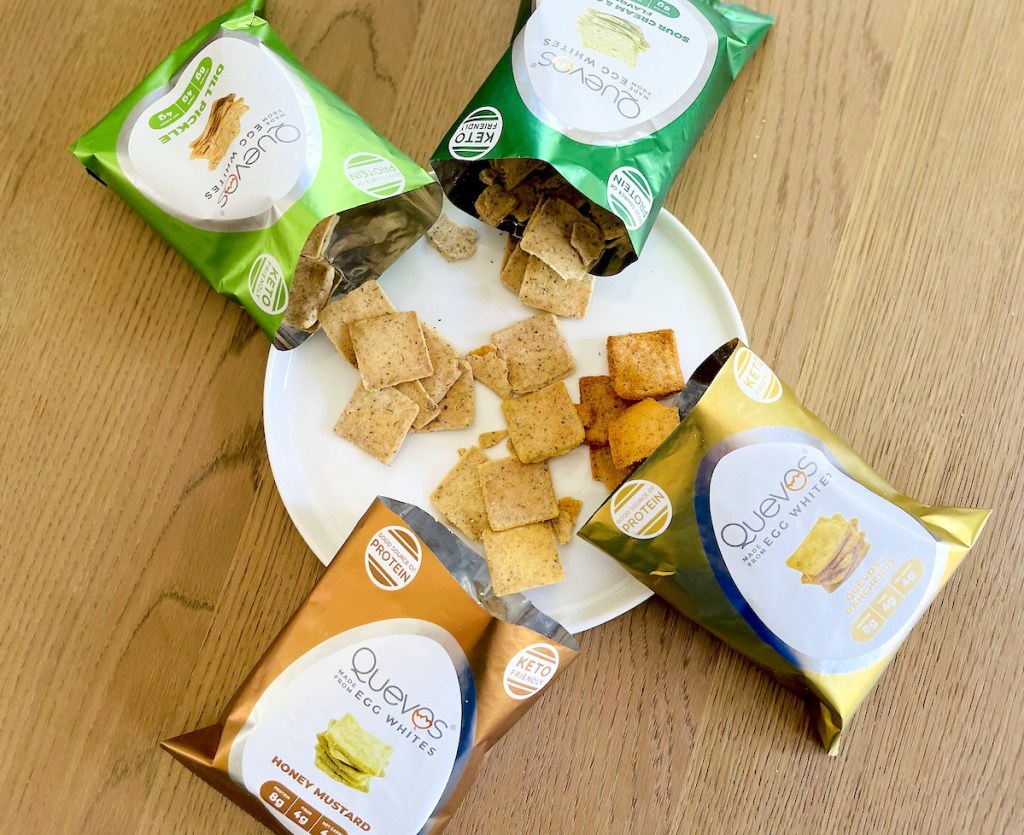 We've recently heard a lot of great feedback about Quevos Keto Egg White Chips so you know we had to give them a try! We're always down to do a taste test here at Hip2Keto. 😋 In fact, our entire team can't stop munching on them!
Even sweeter, we've got a way you can score a deal on these delicious snacks!
---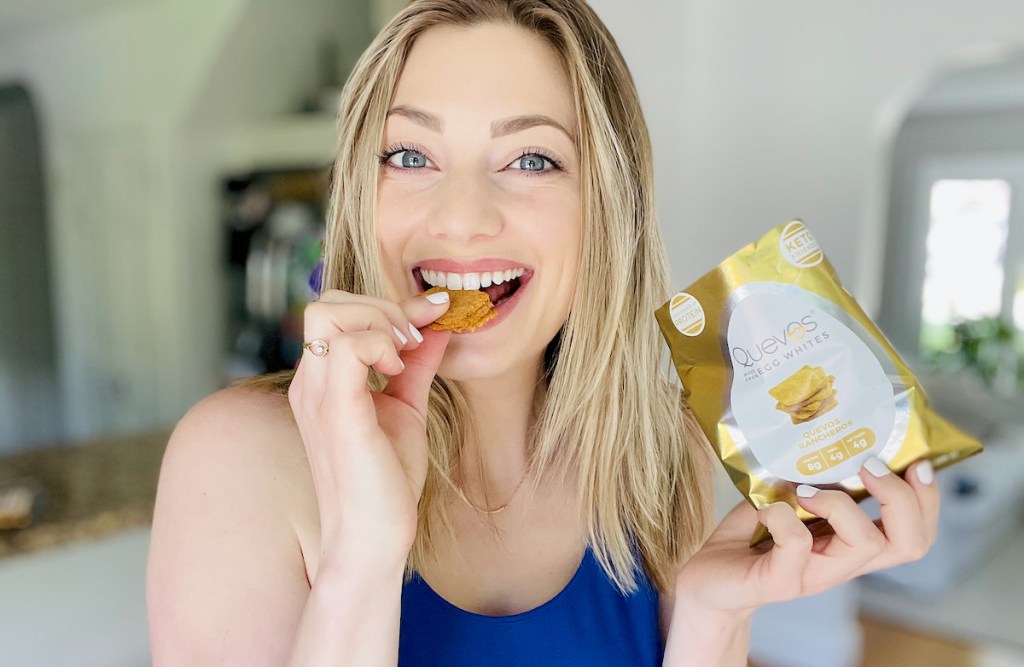 Serving Size: 1 Bag | 140 calories | Fat: 10g | Total Carbs: 8g | Protein: 8g | Fiber: 4g | Sugars: 1g | Net Carbs 4g
These keto chips are gluten-free, grain-free, and are a great snack to grab with you and take on the go – all while keeping your macros in check. I love pairing them with a bunless burger, grilled bunless hot dog, or a lettuce-wrapped sandwich for an easy low-carb lunch or dinner idea.
---
The results are in, and here's why we LOVE Quevos Keto Chips…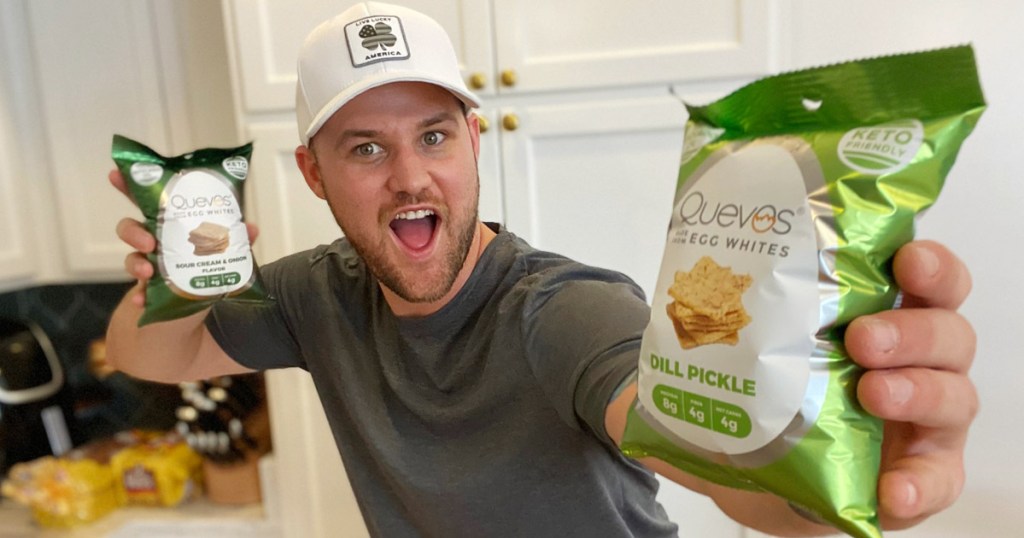 "These have the crunch that most of the keto-friendly snacks I've tried have been missing! I liked the Ranchero flavor the best, but honestly, they were all pretty tasty! Two thumbs up from this non-keto guy!" – Stetson
---
"It's nice to have keto snacks like this when you are just craving a bag of chips or a package of crackers. They kinda reminded me of Quest Chips, but they are lighter.
I don't think they'd hold up really well if you wanted to use them as a dipper, but they are yummy to eat on their own and they even have a few flavors to choose from. I liked the sour cream and onion the best. These are a great alternative from the typical one ingredient cheese crackers I make at home!" – Collin
---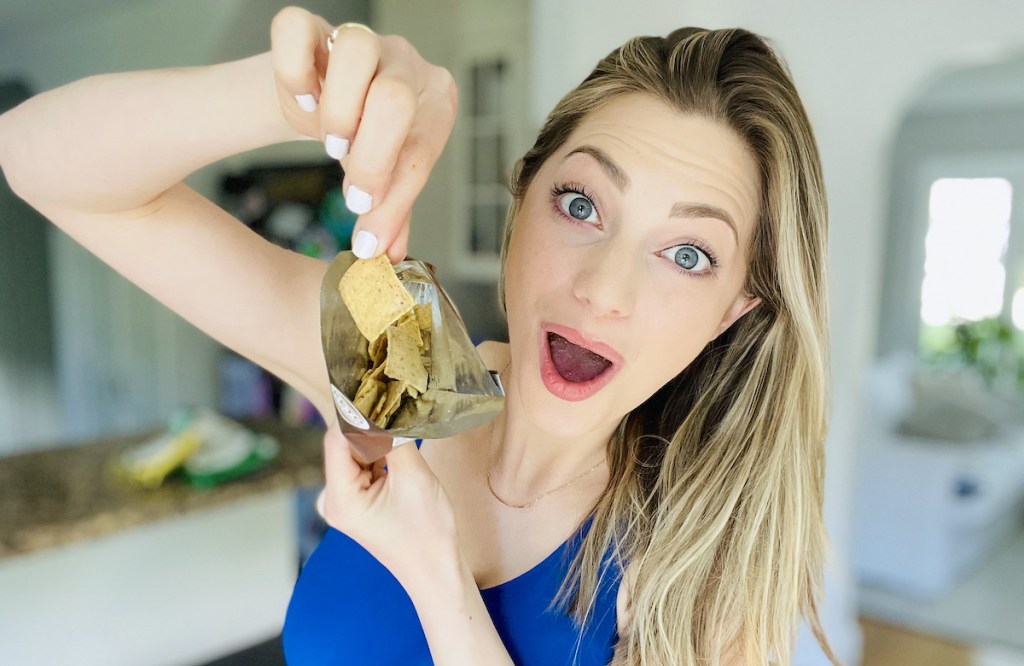 "Oh my goodness, these chips make me want to cry, they're so good! I cannot even believe they're keto, they're so tasty! The Honey Mustard is my FAVORITE hands down, but all of the flavors are so yummy. In fact, I don't even typically like sour cream and onion but I even love the Quevos favor so much! If you love chips, don't even hesitate to buy these!" – Sara
---
"I've tried all of the Quest Chips before and while I liked the flavors, I got burned out on them after a while. These Quevos chips are very light and crispy and I love the taste. They are a little more costly than I would like to spend on a snack like this, so I save them for an occasional snack or to pair with a meal." – Angela
---
Ready to order some Quevos keto chips? We've got a deal for you!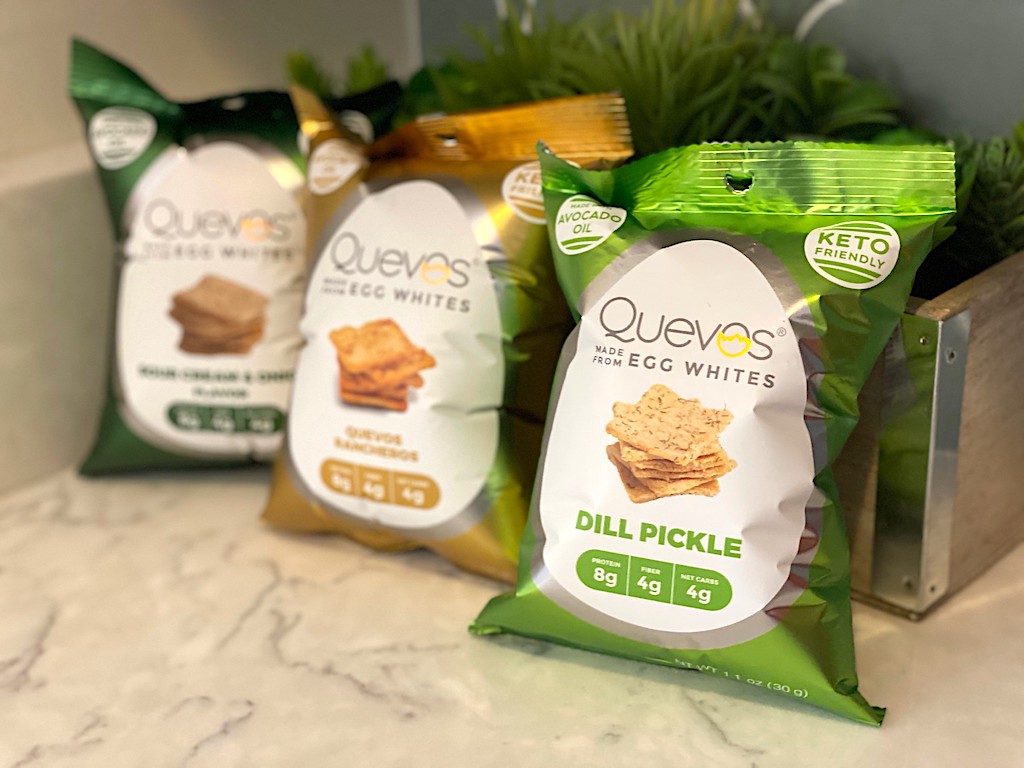 We reached out to the awesome folks over at Quevos and they are offering our amazing Hip2Keto readers 15% off your purchase when you use promo code HIP2SAVE at checkout! How sweet is that?
Here's the deal…
Quevos Keto Egg Whites Chips 6-Pack $14.99
Use promo code HIP2SAVE (save 15%)
Final cost only $12.75 for all 6!
*Keep in mind that this discount is not applicable to the Subscribe & Save option. Shipping starts at $2.99 and will vary by location.
---
BUY 2 Quevos Keto Egg Whites Chips 6-Packs $29.98
Use promo code HIP2SAVE (save 15%)
Score free expedited shipping when you order 12 or more bags.
Final cost only $25.49 shipped, that's $2.13 per bag delivered to your door!
---
We realize that some may consider certain flavors of these Quevos chips to be dirty keto, so please keep that in mind when deciding if these are something you want to add to your snacking options.