Hero Keto Buns are Perfect for the Keto Burgers and Sammies
Have you tried Hero keto buns yet? These Hero burger buns are perfect for burgers, sandwiches, or just on their own!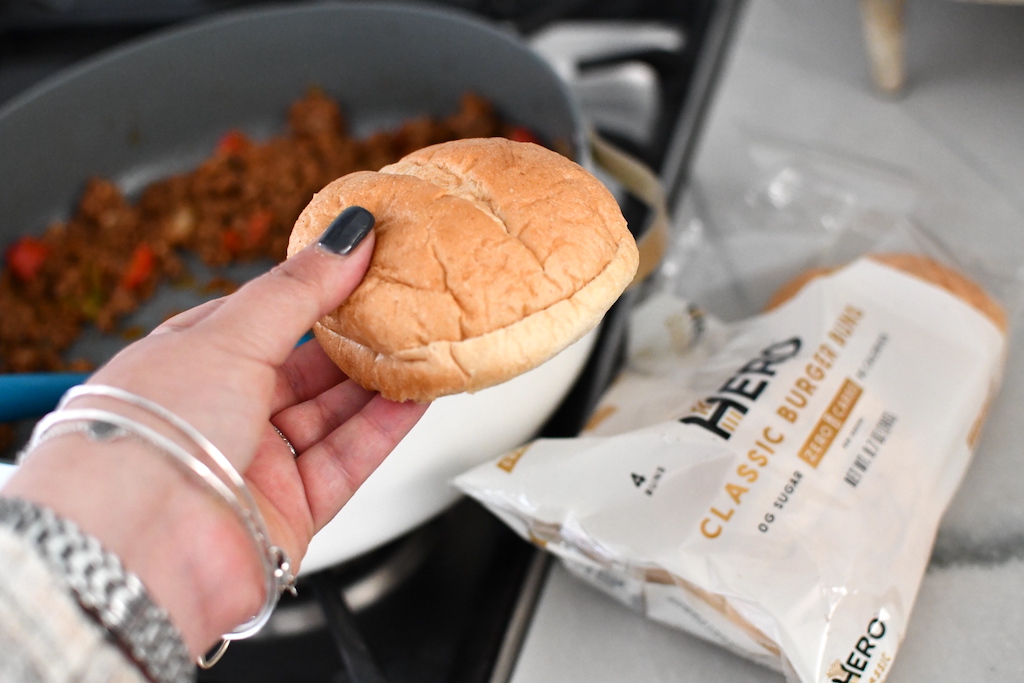 Hero has outdone itself once again with their newest keto burger buns!
We know the ins and outs of keto bread, but, sometimes, we just want a classic bun. Introducing Hero Classic Burger Buns! We've been a fan of Hero for a while, so you can imagine the team's excitement to try these.
With summer cookouts just around the corner, what a perfect time to try a Hero bun! You don't have to go bunless while everyone's digging into burgers; feel right at home by bringing your own Hero bun and enjoying the delicious food with everyone else!
Wondering how many carbs are in a hamburger bun?
A traditional hamburger bun made from white bread contains 19g of net carbs while Hero burger buns have 0g of net carbs. Yes, ZERO!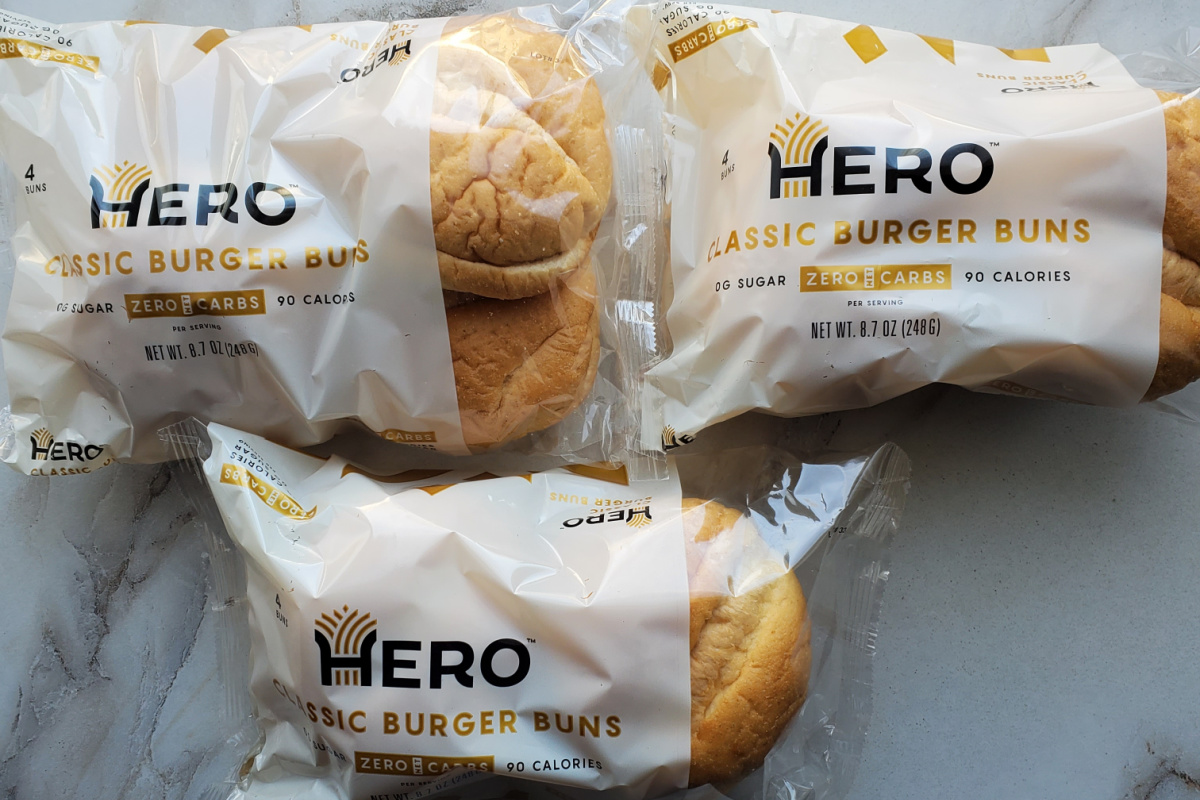 ---
On the fence about the Hero Burger Bun? Check out these three ways our team used them in various recipes!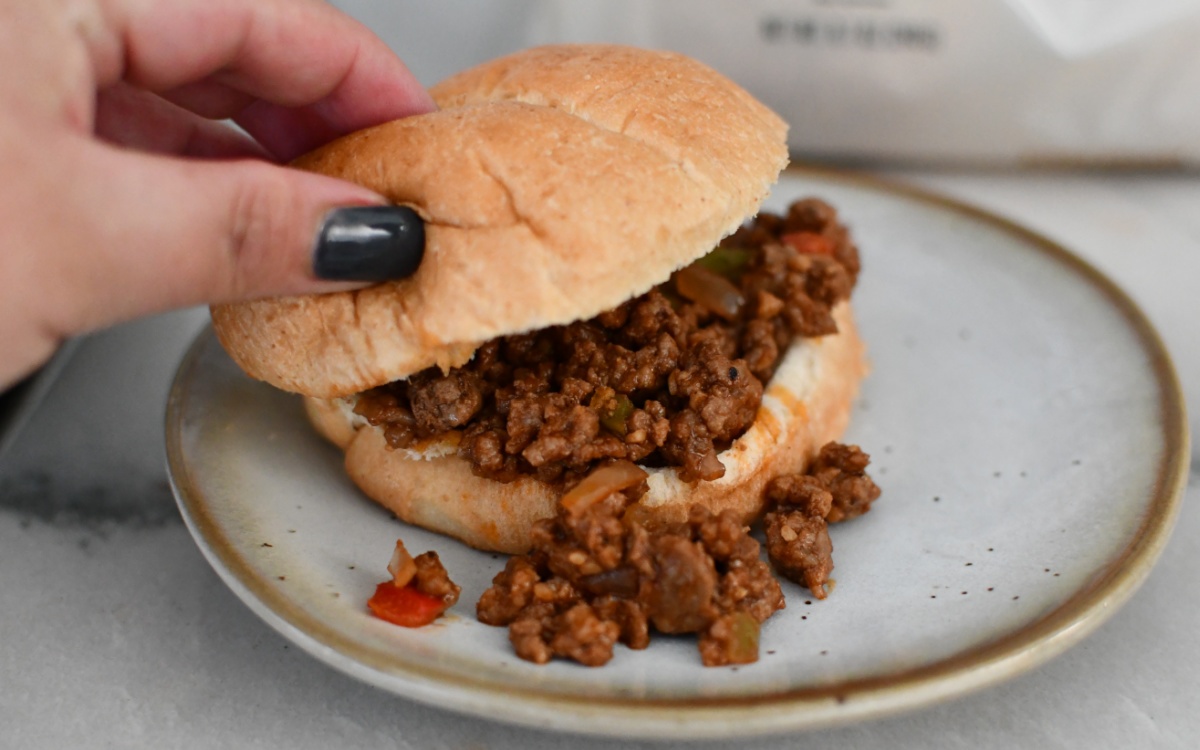 Lina used her burger buns to make some irresistible sloppy joes!
Our keto sloppy joes recipe is already a staple in our weeknight dinner schedule, but Hero buns just took them to a whole other level!
"WOW, these buns are great. I am super picky and dislike most keto bread products LOL. In fact, I tend to avoid them, but Hero hamburger buns taste so good. The texture is perfect and fluffy, and very close to traditional bread. I am honestly impressed. These are perfect to pair with a skillet of keto sloppy joes for an easy weeknight meal. What a great product!" – Lina
---
Erica whipped up some pulled pork and coleslaw sandwiches!
Seriously, who doesn't love a pulled pork sandwich? 🤤 Add in some coleslaw, and it seems like Hero buns were made specifically for this combo!
"These burger buns are SO BOMB! If you don't try them, you're missing out! They taste just like a regular burger bun – without the sugar and carbs! Yes, please! It also stays together perfectly… I literally have nothing bad to say about these buns!" – Erica
---
Rachel created the perfect keto breakfast sandwich!
Considering it's National Hot Breakfast Month, a bacon, egg, and cheese breakfast sandwich is just what the doctor ordered… minus the carbs and sugar! 🤩
"I can't believe how good these are! I have tasted a lot of different keto bread, and, dare I say it, this might be my favorite! It's super soft and decent in size, too. Sometimes keto bread skimps on the size, but these buns are perfect!" – Rachel
---
Hero burger buns aren't the only product we love!
Did we mention Hero has tortillas and we are just as in love with them as the Hero burger buns?! The full-sized tortillas are fluffy, delicious, and plain 'ole tortilla heaven.
We've also tried Hero's traditional bread and seeded bread. Not so surprisingly, Hero also knocked these bread products out of the park, too.
---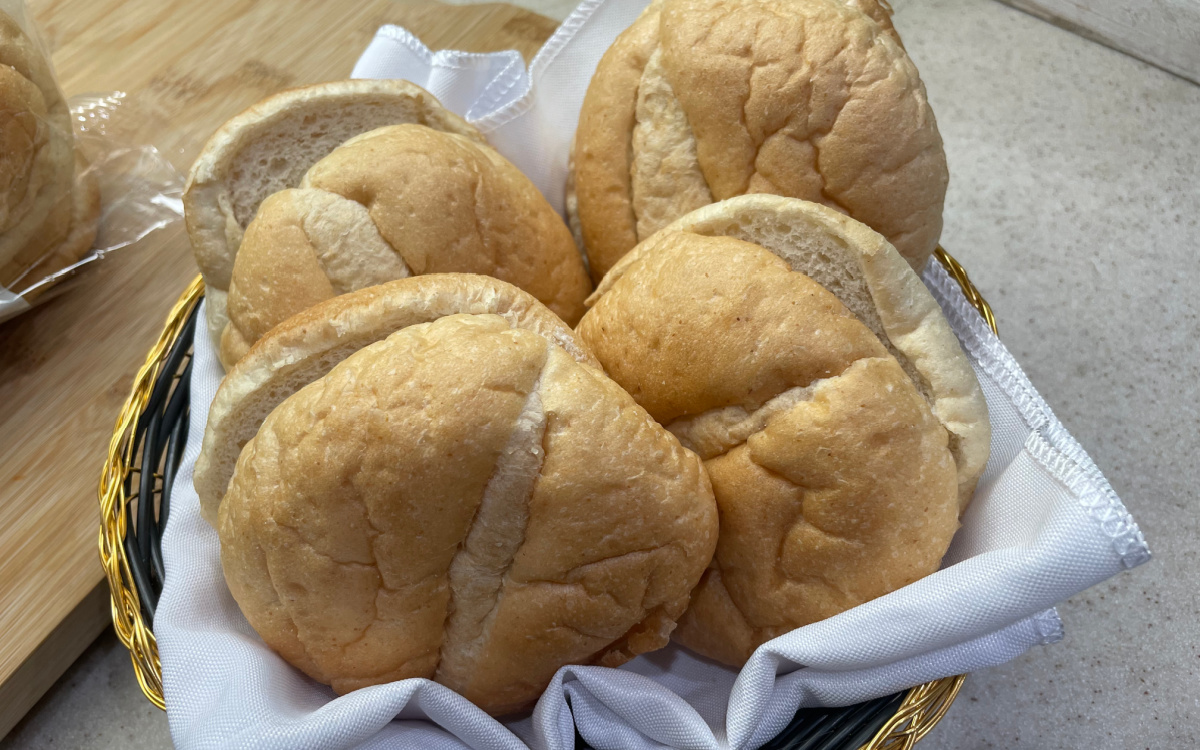 Hero Burger Bun Nutrition Information:
Serving Size: 1 Bun | 90 Calories | 4g Fat | 22g Total Carbs | 21g Fiber | 0g Sugar | 1g Allulose | 10g Protein | 0g Net Carbs
Ingredients: Water, Resistant Wheat Starch, Wheat Protein, Canola Oil.
Contains less than 2% of: Flaxseed, Apple Cider Vinegar, Salt, Yeast, Fava Bean Protein, Pea Protein, Guar Gum, Allulose, Calcium Propionate and Sorbic Acid (to retain freshness), Enzymes, Natural Flavors, Ascorbic Acid, Sunflower Lecithin.
---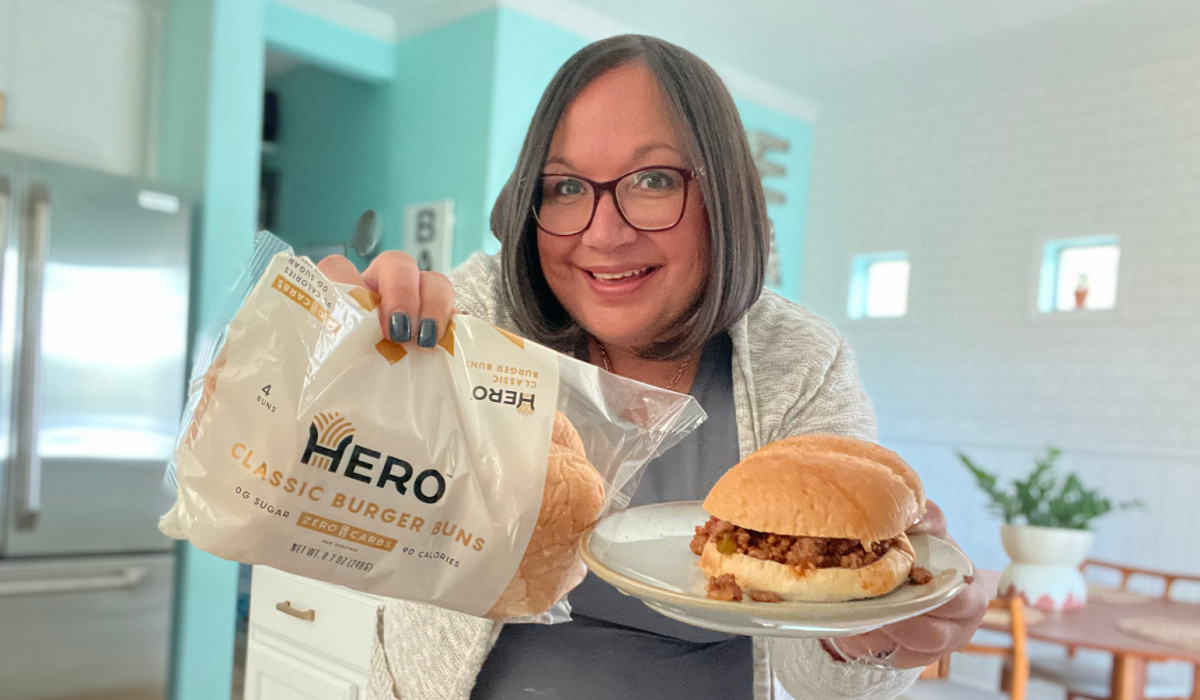 What are you waiting for?! Try a Hero Burger Bun today!
In addition to being a low-carb, high-protein bread substitution, these are just as fluffy as the real thing! 😍 Think about all the recipes you can give a whirl with these airy buns. Now go out there and enjoy your game-day treats guilt-free! 🍔
---
Try making a keto Smashburger with these buns!