We're Sharing a Deal on Our Favorite Keto Hamburger Buns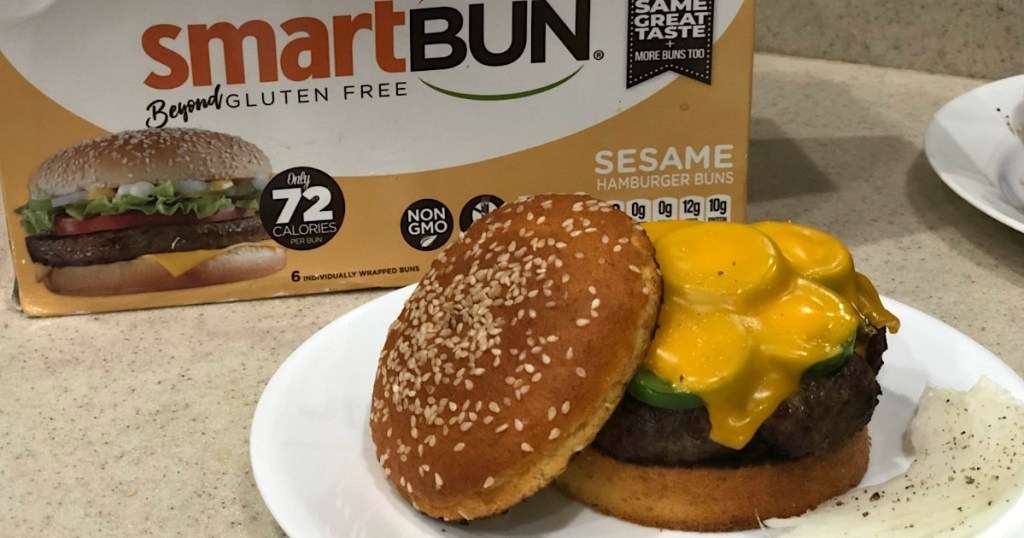 Keto-ers! All our problems have now been solved!

If your downfall is bread and you really miss a bun on your burger, introducing these keto hamburger buns called Smartbun! Even better, we're sharing an exclusive deal to save on these low-carb and keto Smartbuns!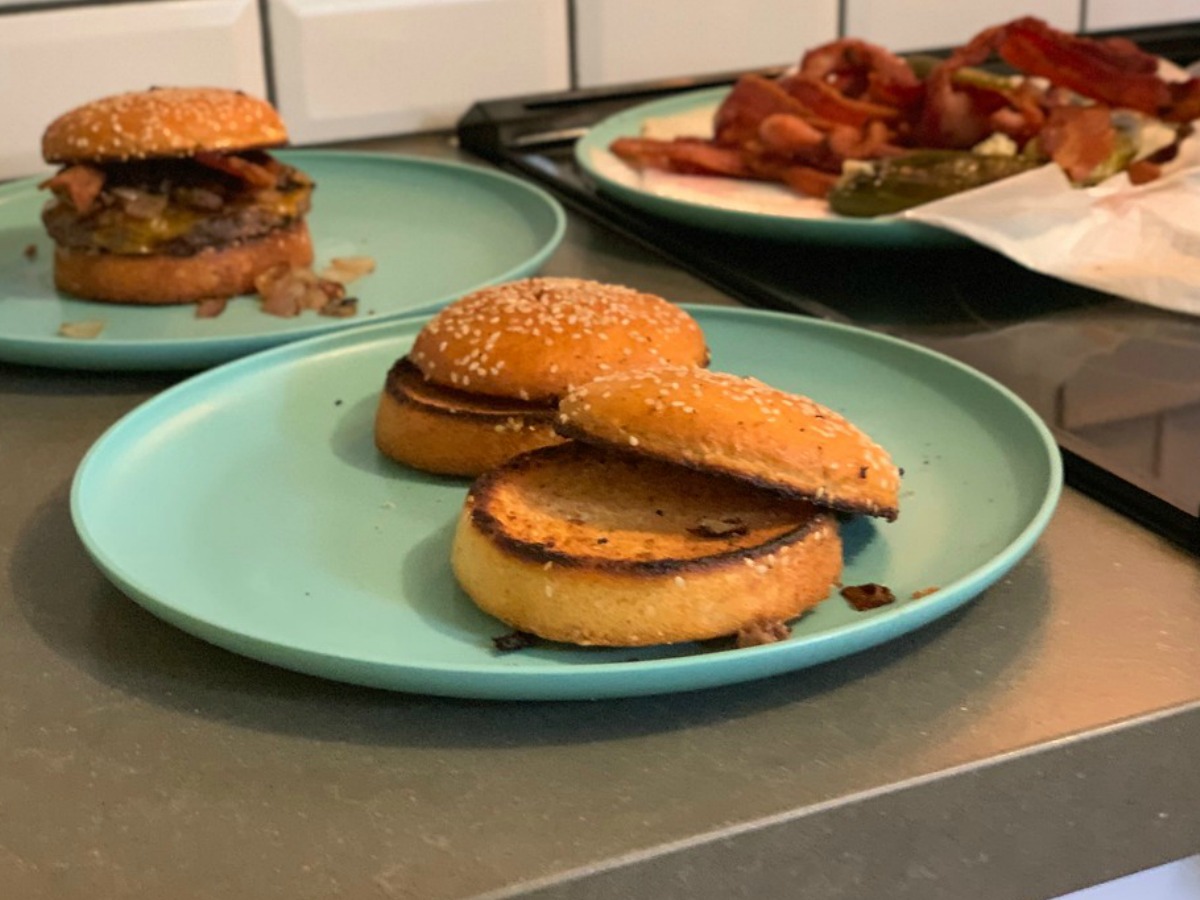 The cool part? They come individually wrapped, so you can easily just grab one burger bun at a time! Plus, they're available in plain or sesame. YUM!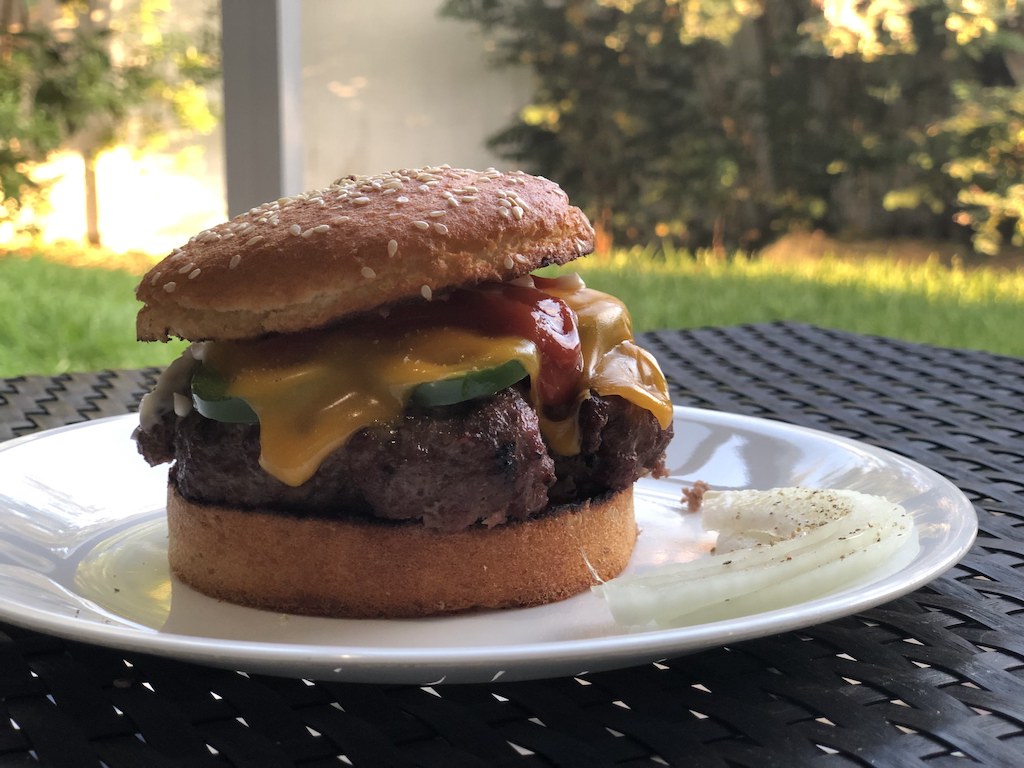 Nutritional Facts
These keto-friendly Smartbuns are gluten-free and have 72 calories with 10 grams of protein per bun. They're also high in fiber and Omega-3 fatty acids. They have 9 grams of carbs, but after factoring in the 5 grams of dietary fiber and the 4 grams of erythritol, they essentially have ZERO net carbs! 🙌🏻
9g total carbs | 3.5g Fat | 5g fiber | 4g sugar alcohols | 0g Net Carbs | 10g Protein
Ingredients include: Purified water, Proprietary fiber blend (Oat fiber, Corn fiber, Flax), Eggs, Erythritol, Whey Protein Isolate Egg Whites, Sunflower oil, Cellulose gum, Natural flavor, Spices, Potassium chloride.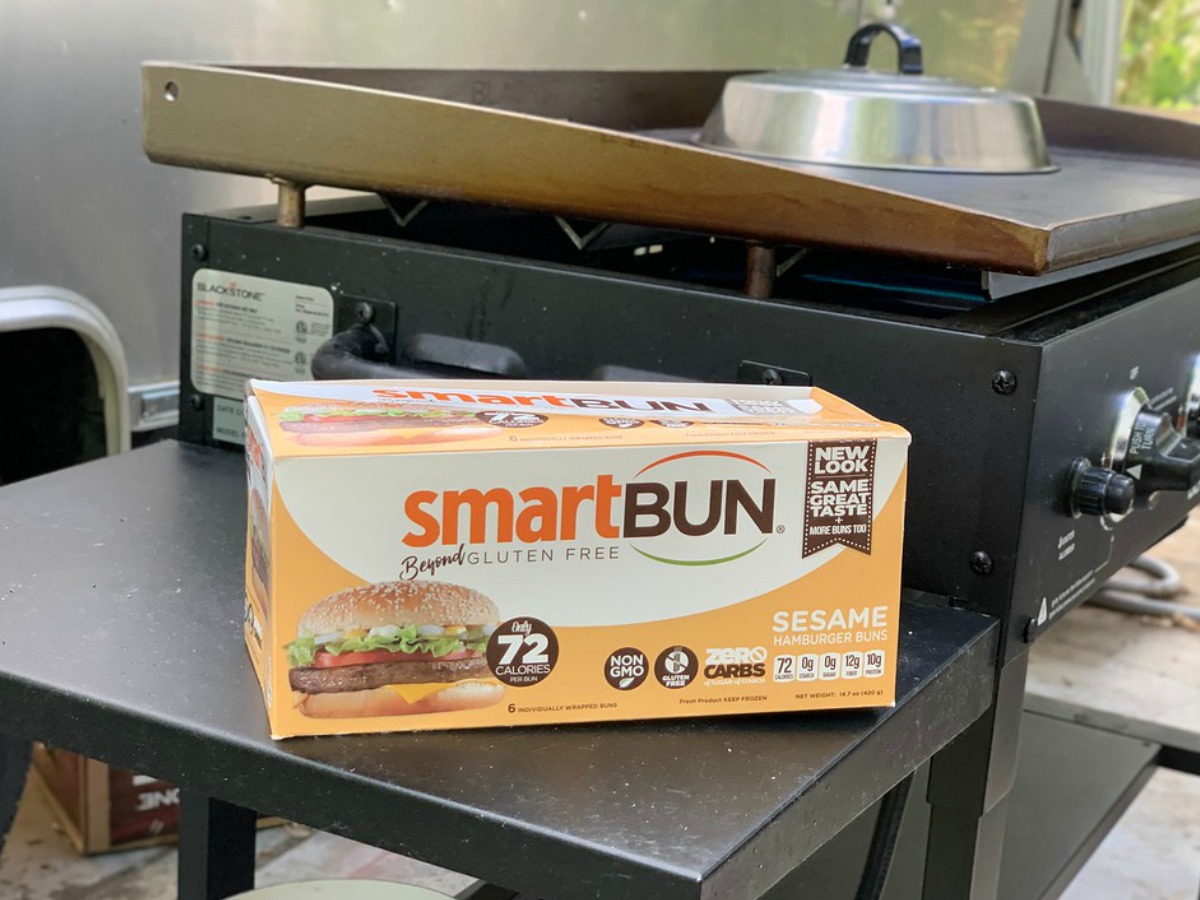 Check out this Smartbun promo code deal!
For a limited time, get 10% off your order when you use promo code HIP2KETO at checkout!
Plus, sign up to be a SmartClub Member (you can sign up here for free), and after your first order, you'll get $8.95 flat rate shipping on everything under $39.99 or flat rate $4.99 shipping on everything $39.99+ on any future orders once the sale is over.
Here's the deal:
Here's what our team thinks:
When I first tasted this burger bun by itself, I thought that it was a bit bland. However, after throwing a juicy burger on the bun, it is seriously so good! It has a really bread-y taste – but without those added carbs! I am really excited about these and look forward to making pulled pork sandwiches with them next! -Erica
---
These SmartBUNS hit the spot, especially when toasted with lots of delicious butter slathered on top! And I love that they are versatile and can be used for more then just a low-carb bun on your burger. Peanut butter and jelly sandwich, anyone?! Grilled cheese? Cinnamon and sugar (AKA Swerve) toast?! YES. – Collin