Hero Bread Just Released a New Must-Try Keto Product – Sliced Seeded Bread (+ Discount Code!)
Just when you thought you'd tried all the keto bread out there, Hero Bread introduced their new Sliced Seeded Bread!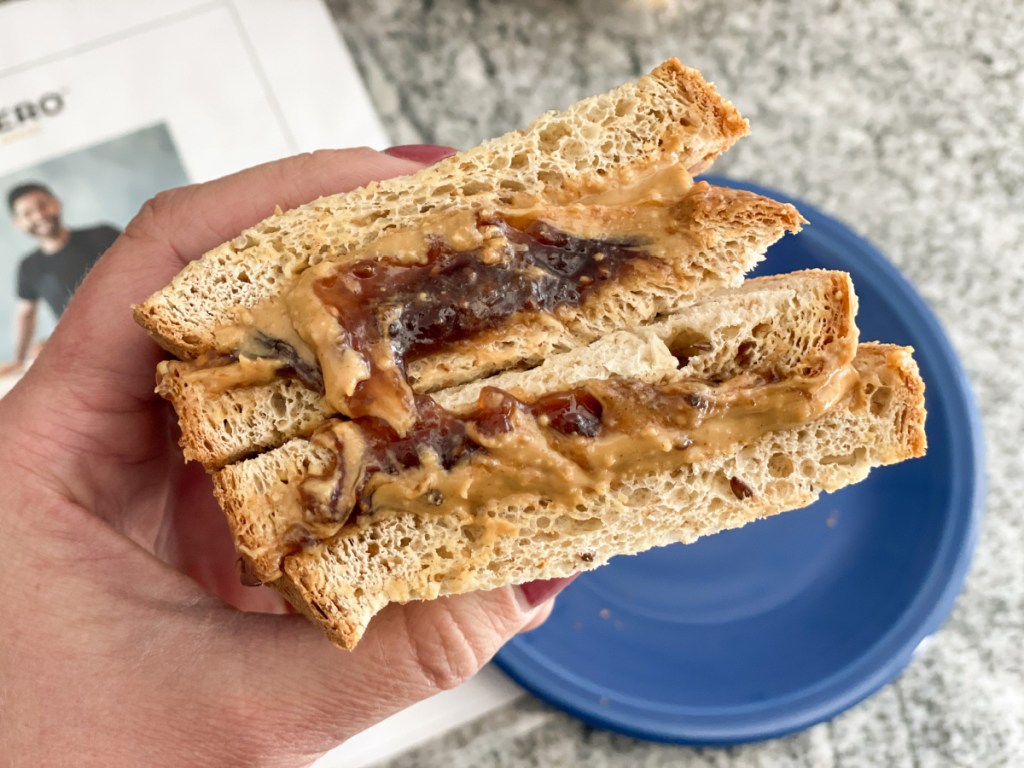 Hero Bread's Sliced Seeded Bread is a hearty step up from their game-changing white bread.
If you've been looking for keto bread that tastes exactly just like that hearty, flavorful seeded bread you're sad you could no longer eat after going keto, this is it! The bread is soft and airy while not being dry and chewy. And the texture with the seeds is everything I've been missing from keto bread.
Before starting the keto diet, I always bought seeded bread, so I was pretty excited to try out the Seeded Bread that Hero sent me. It only took one bite to know it was everything I dreamed it would be!
Save 15% on your order of Hero Bread with our code H2KBREAD15 now until November 30th!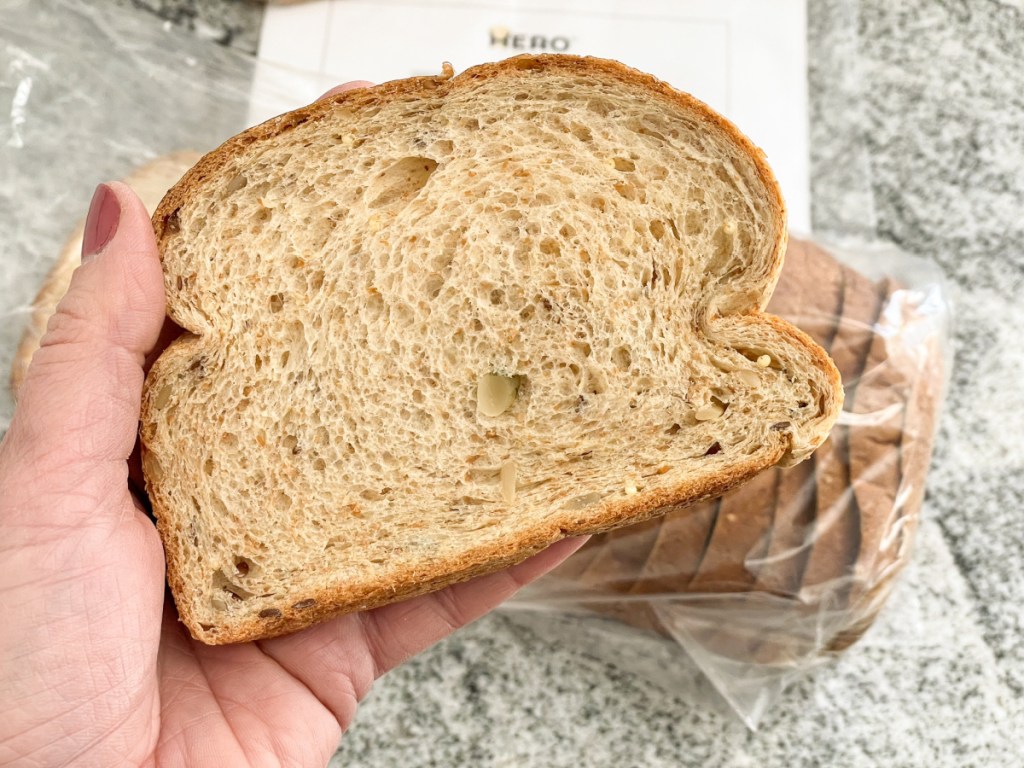 You may have first heard about Hero Bread when Subway was featuring their sandwich rolls. Or maybe you read our review of their Sliced White Bread and Tortillas. Our team has been drooling over their keto creations and we are constantly awaiting the next product launch!
I'm here to say the seeded bread is my favorite product so far. I love the added crunch from the sunflower seeds, flaxseeds, pumpkin seeds, and millet. And with just 1 gram of net carbs per slice, it's too good to pass up!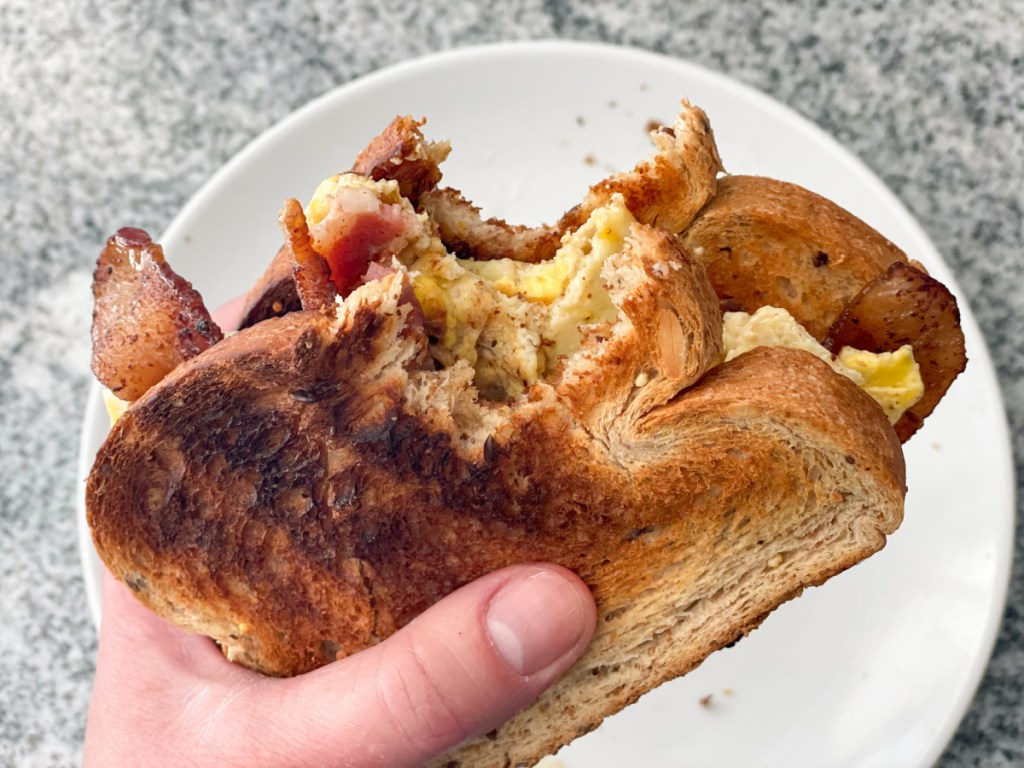 Did I mention they deliver? That's right Hero Bread is available online to ship conveniently to your door! Order online and save 15% with our promo code H2KBREAD15 from November 1st thru November 30th!
2 Loaves Hero Sliced Seeded Bread $24
Save 15% sitewide with our promo code H2KBREAD15
Final cost just $20.40 for 2 loaves of bread — that's enough for 15 sandwiches!
Shipping is $7 on orders less than $35.
4 Loaves Hero Sliced Seeded Bread $48
Save 15% sitewide with our promo code H2KBREAD15
Free shipping on orders over $35
---
Final cost just $40.80 SHIPPED for 4 loaves of bread!
---
Hip Tip: This bread freezes great, so it's worth it to stock up and save!
You can stock up on other Hero products with our exclusive code, too!
I've tested this bread out in almost every way possible. Peanut butter and jelly sandwiches, grilled tuna melt, toasted breakfast sandwich, French toast casserole, and even eaten it just plain. All were delicious!
We do realize it is a little on the pricey side and falls into the dirty side of keto if you were to draw that line. If you really love bread and sandwiches though, I'm going to tell you that seeded Hero Bread is worth every bit of the splurge.
As far as it being dirty keto, the main ingredients are resistant wheat starch, wheat protein, and wheat bran. These are basically what's left of wheat when you take out the starchy parts. So this bread is not gluten-free. Canola oil is also used, which isn't my favorite but I'll take it over soybean, vegetable, or corn oil. 🙌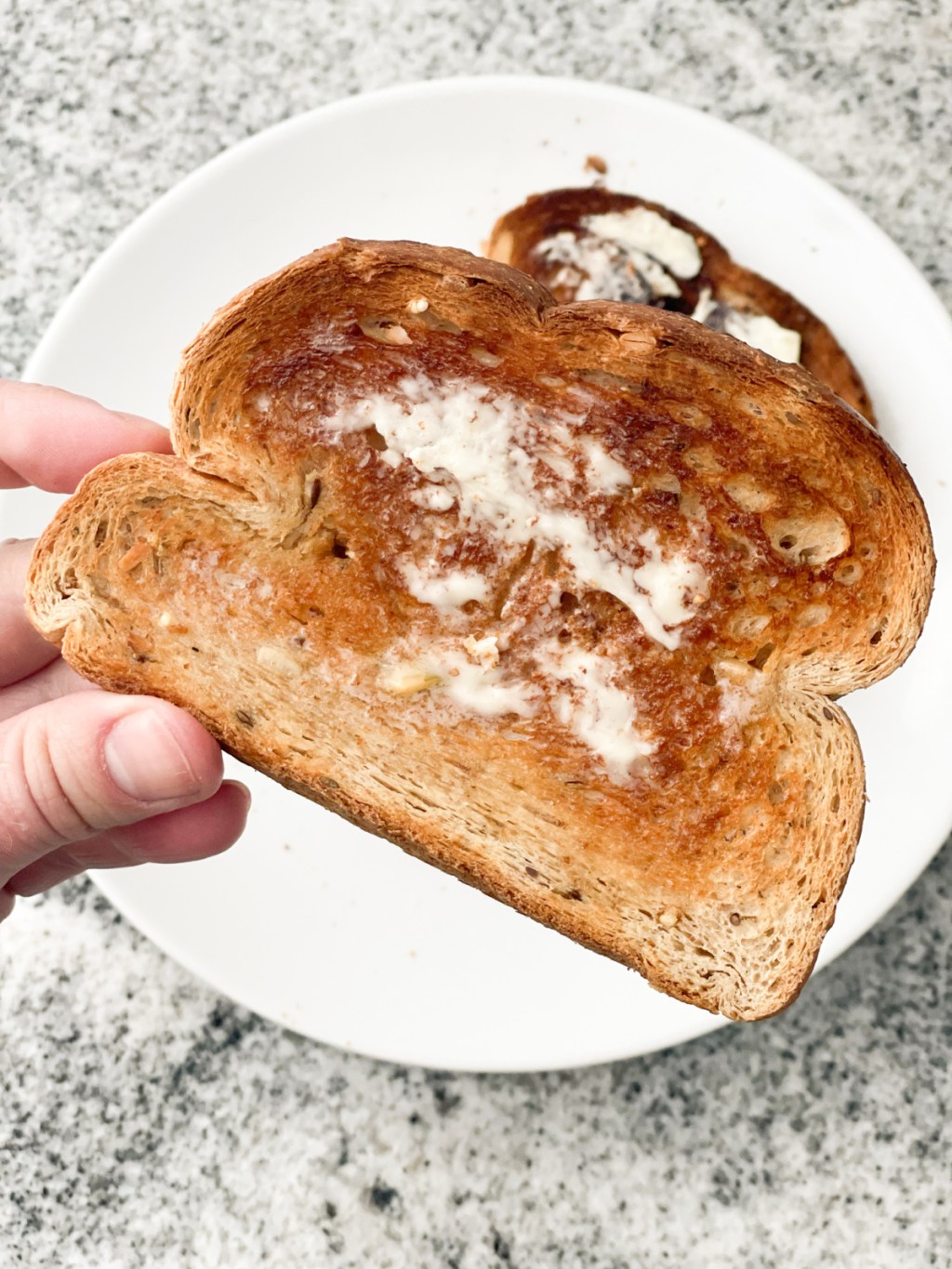 Serving Size: 1 Slice | 60 Calories | 2.5g Fat | 13g Total Carbs | 12g Fiber | 0g Sugar | 6g Protein | 1g Net Carbs
Ingredients: Water, Resistant Wheat Starch, Wheat Protein, Wheat Bran, Canola Oil, Yeast, Contains less than 2% of: Wheat Germ, Inulin, Vinegar, Salt, Fava Bean Protein, Raisin Juice Concentrate, Flax Seeds, Sunflower Seed Kernels, Millet, Pumpkin Seeds, Guar Gum, Milled Flaxseed, Sunflower Lecithin, Ascorbic Acid, Cultured Wheat Starch and Wheat Flour (to retain freshness), Natural Flavors, Enzymes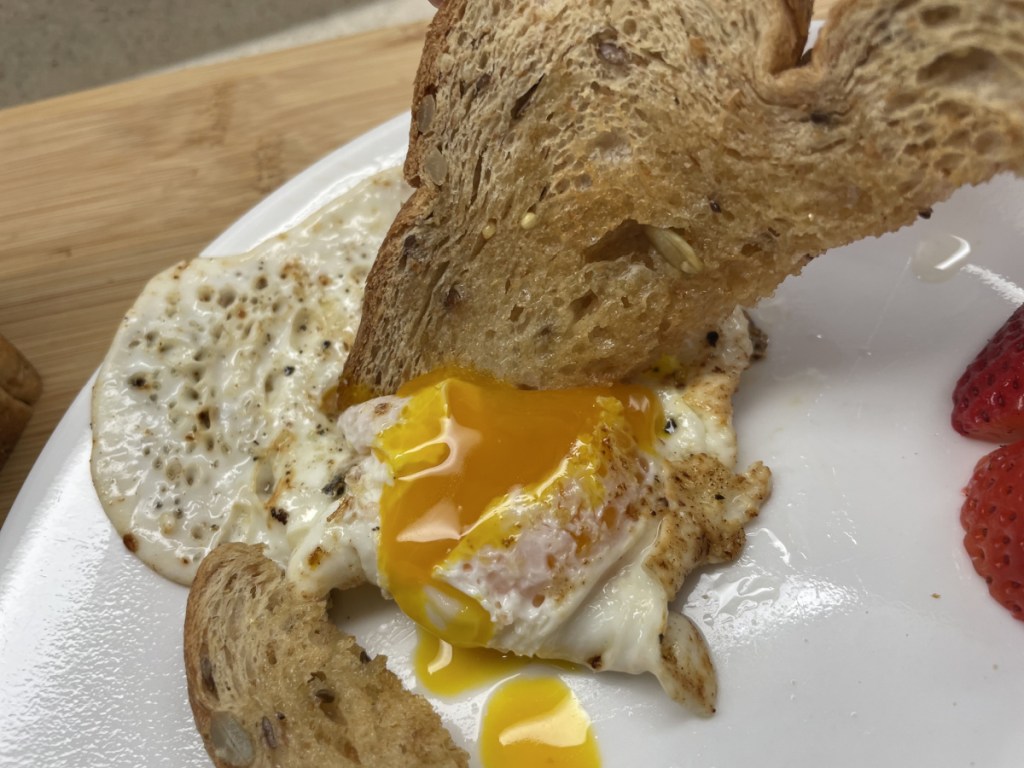 Here's what my Hip sidekick Erica had to say about Hero Bread Sliced Seeded Bread:
"This seeded bread is so delicious! I have made multiple sandwiches with it but my favorite way to eat it is toasted with plain butter and an over-easy egg as it is so YUMMY dipped in the yolk! 🍳🍞 It would also make for some killer avocado toast! It has so much flavor, I still can't get over the fact that it is keto! 🙌🏻"
---
Make this Keto Steak Fajita Quesadilla using Hero Tortillas!