3-Ingredient Low Carb Peanut Butter Cookies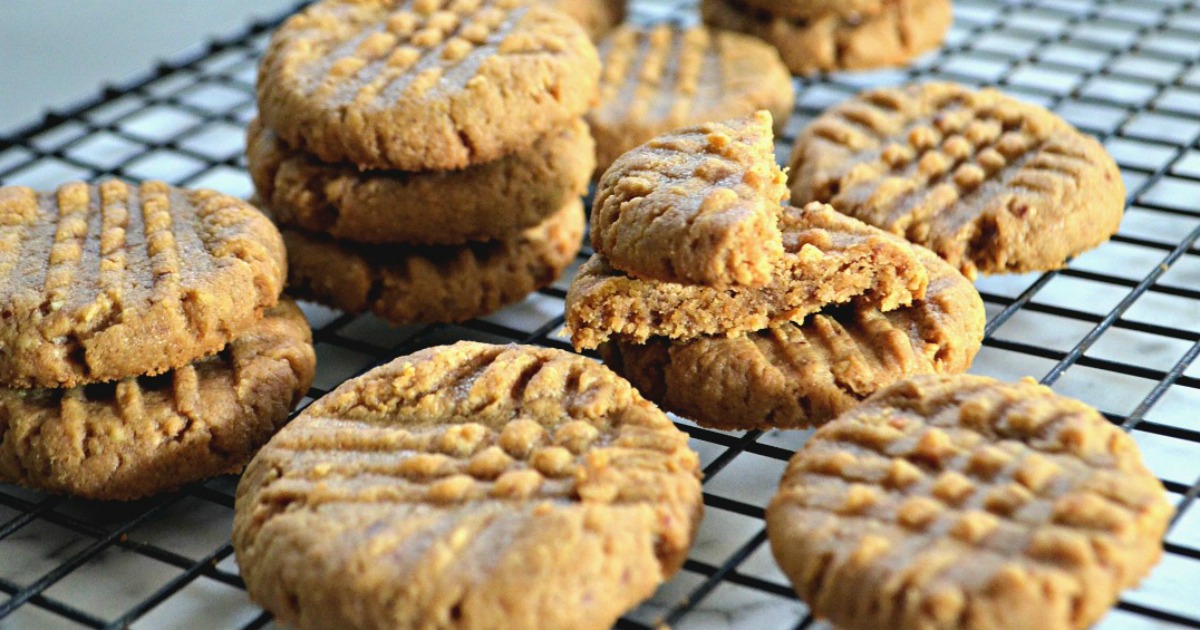 Sometimes I want a little bit of sweetness. (Don't we all?)
I just made these incredibly simple and delicious low-carb Peanut Butter Cookies! These gluten-free, sugar-free bites of heaven require only three simple ingredients. Just like cookies, they also puff up a little bit, have great flavor, and melt in your mouth. My kids even love them!
For more keto desserts, be sure to bookmark this link.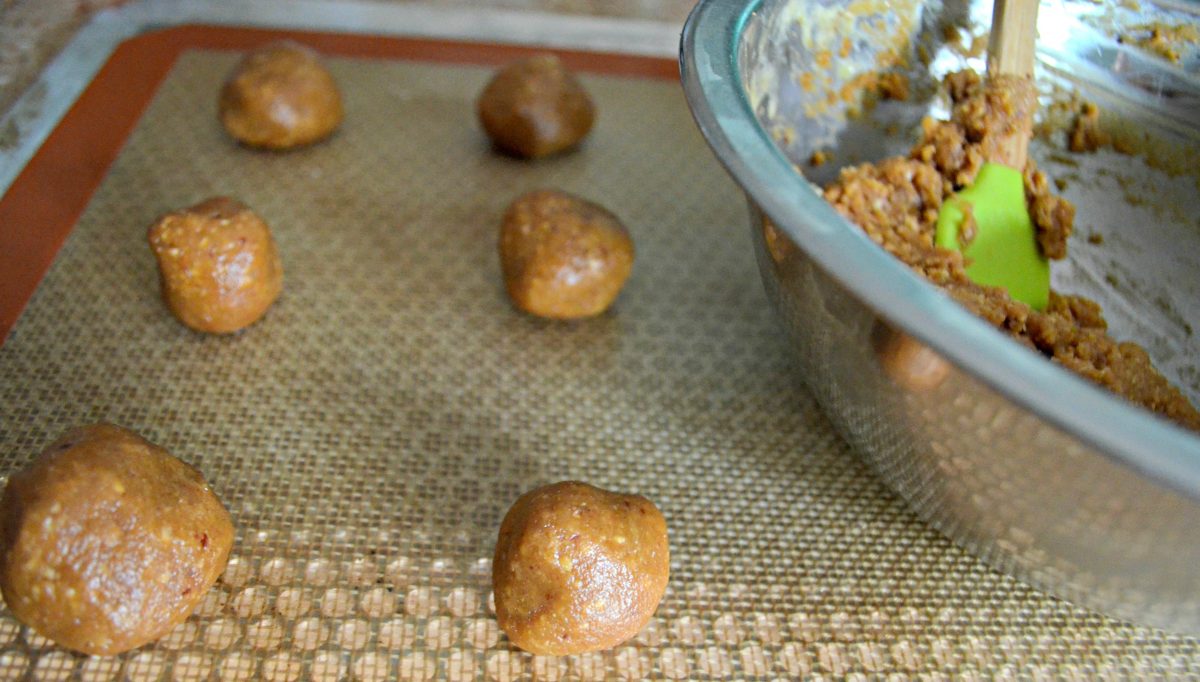 Consider picking a natural peanut butter with no sugar (or low sugar). You'll also need a sugar substitute such as erythritol.
Note: While the nutritional label below shows 8 carbohydrates per cookie serving, the true net carbohydrate per cookie is closer to 2 net carbs once you deduct for sugar alcohols.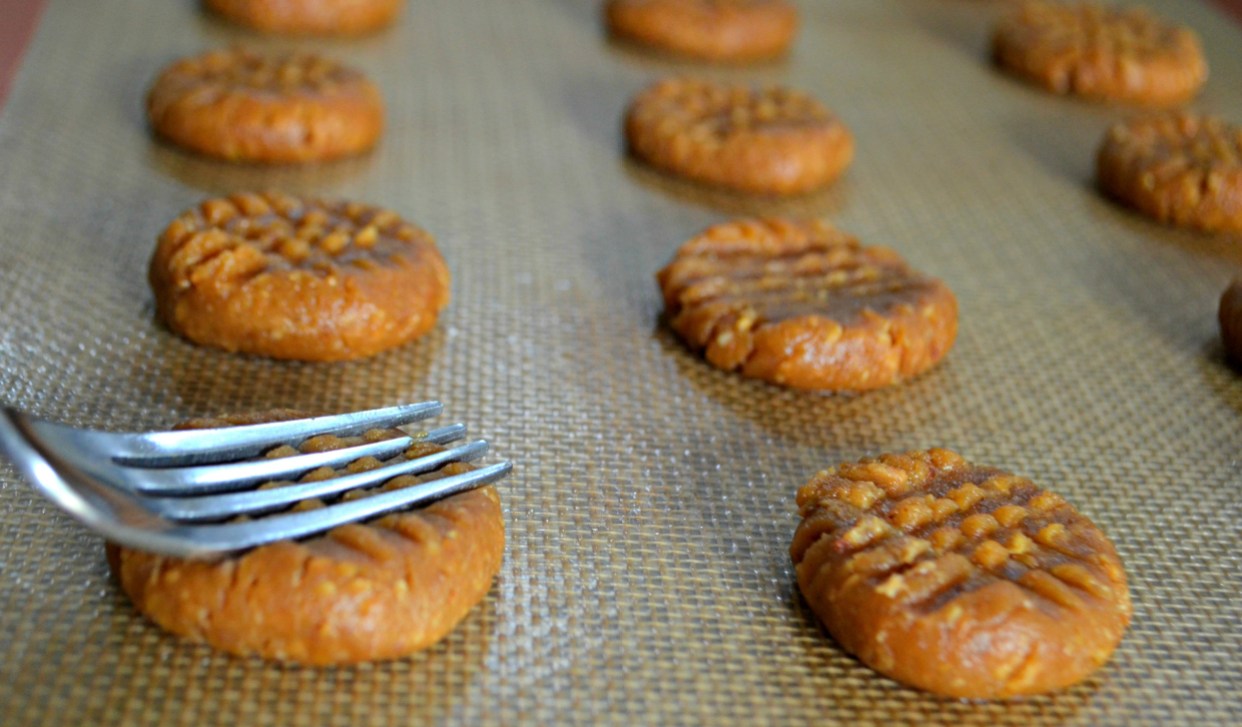 ---
Print
3-Ingredient Low-Carb Peanut Butter Cookies
yield: 15 SERVINGS
prep time: 10 MINUTES
cook time: 15 MINUTES
total time: 25 MINUTES
Satisfy your sweet tooth with these easy to make treats!
Ingredients
1 cup peanut butter
1 egg
1/2 cup erythritol natural sweetener
Directions
1
Preheat oven to 350 degrees F.
2
Combine all three ingredients in a mixing bowl.
3
Roll out 15 one-inch sized cookies onto a baking sheet covered with parchment paper or silicone mat.
4
Use a fork to press down on the tops of the cookies.
5
Bake at 350 degrees for about 10-13 minutes.
6
Let cool and serve. Store leftovers in a covered container.
Nutritional Information
Yield: 15 servings, Serving Size: 1 cookie
Amount Per Serving: Calories: 117, Total Carbohydrates: 10g, Fiber: 1g, Sugar Alcohols: 6g, Net Carbohydrates: 3g, Total Fat: 9g, Protein: 4g
---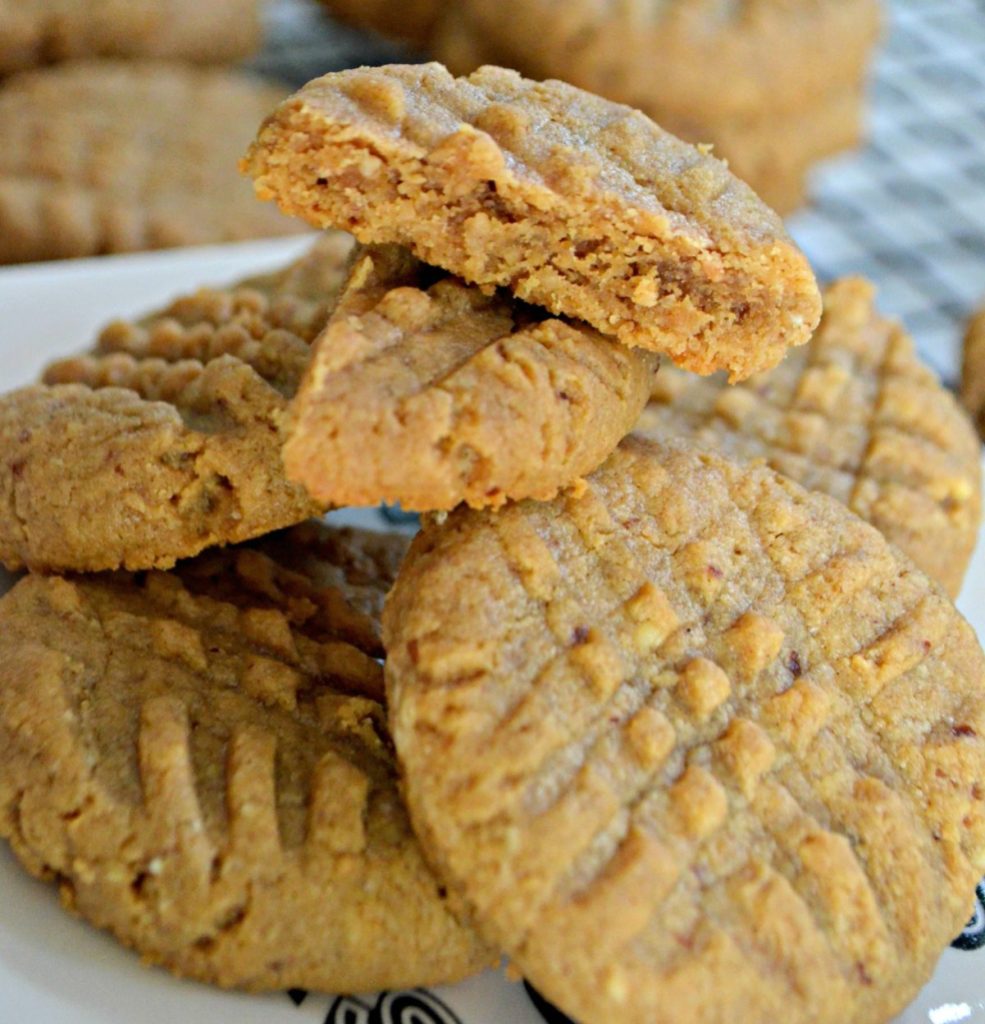 These cookies are so GOOD!
They are easy to make and a satisfying treat if you need something sweet! Enjoy!
---