Missing Fruity Flavors? ChocZero's Keto Tropical Syrups are a Must-Buy!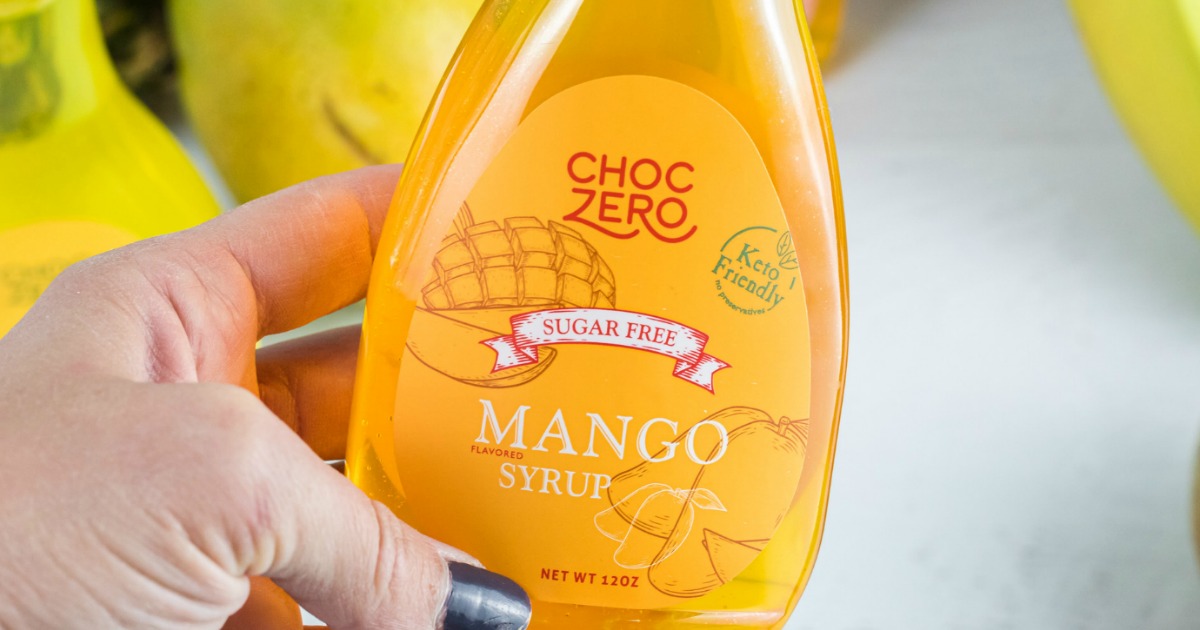 Not ready to give up summer quite yet?
Clinging to the last days of summer, I recently purchased ChocZero's summer keto tropical syrup 3-pack and wanted to share with you my thoughts on these highly talked about keto syrups. Let's just say ChocZero knows what they are doing!
I use ChocZero's maple syrup and their baking chips a ton, and now I'm lovin' their tropical syrups as they are heavenly. I love how all three of these fruity syrups have just the right amount of flavor that literally takes you straight to the beach.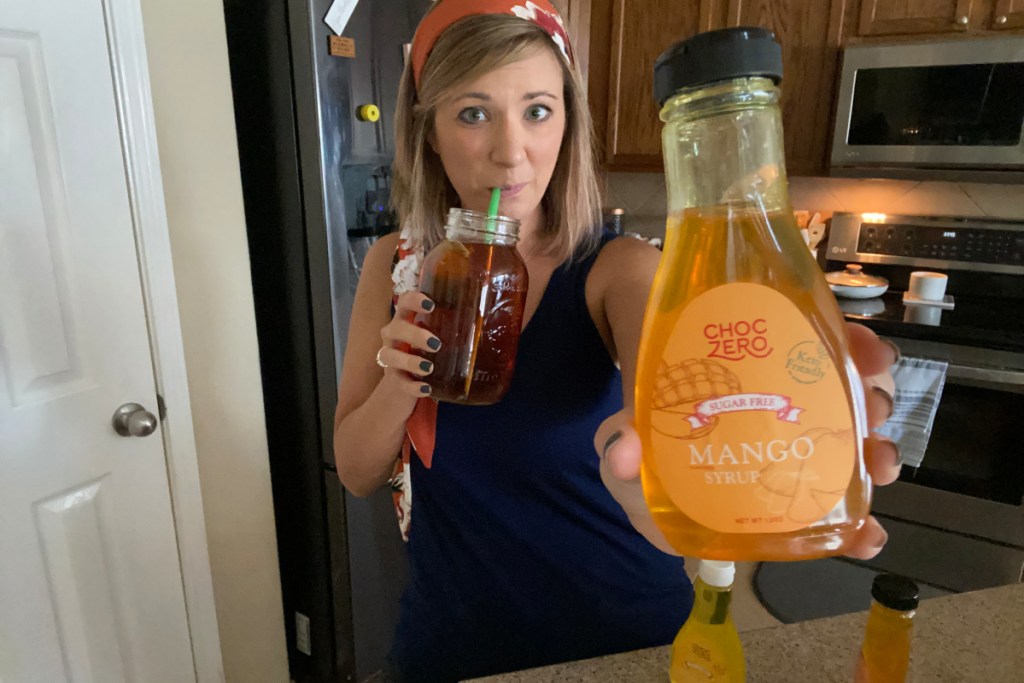 I always seem to turn to ChocZero for keto-friendly flavored syrups, and they haven't let me down yet! The syrup texture is nice and thick, which I can't say the same for many other sugar-free syrups, so you really do feel like you're enjoying a real sugar-filled syrup. The taste is sweet, but not overpowering with that weird aftertaste you can get from other sugar-free products.
---
Interested in buying some?! Hurry and head over to ChocZero to order your pack of summer tropical syrups today! I'm not sure how long this seasonal pack will stay in stock.
Need some recipe inspiration for these syrups?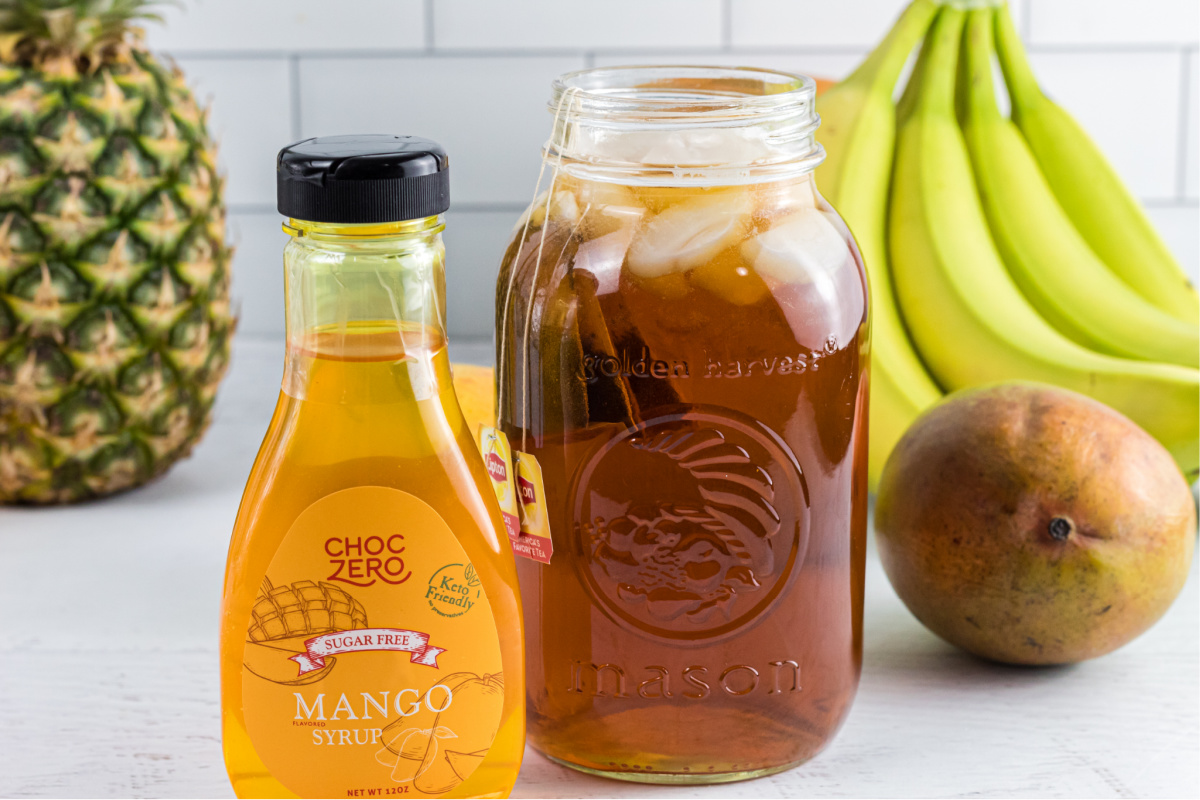 For starters, I combined the Mango syrup with a glass of unsweetened iced tea for a refreshing and fruity sweet tea (can't ya tell I'm really holding onto summer still?!). It's truly sunshine in a glass and lets me imagine I'm sitting at the beach just soaking up the sun.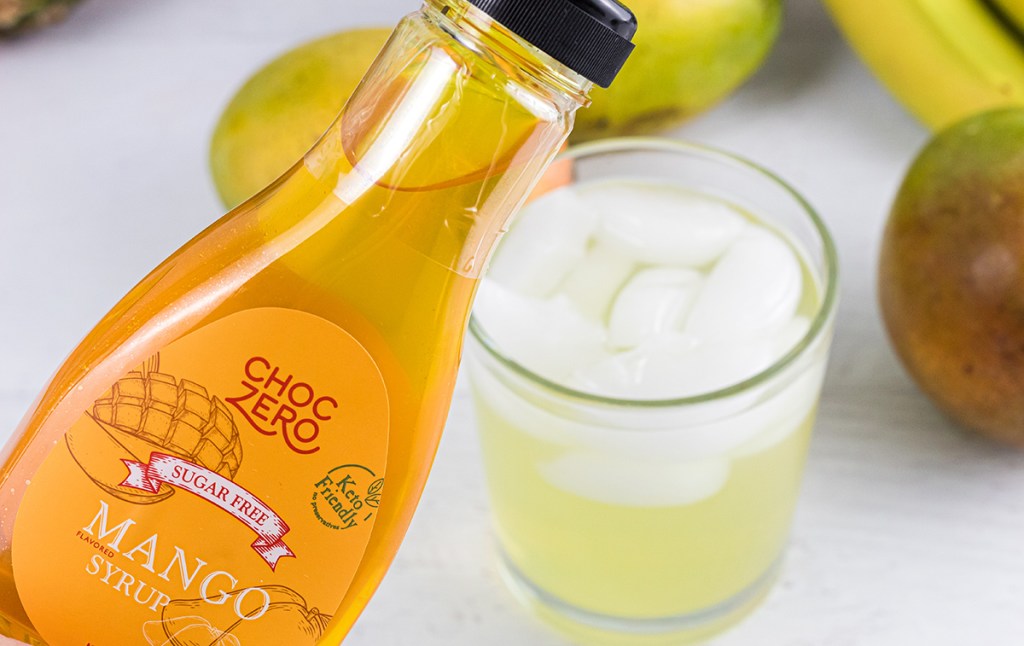 I've even added a splash of the Mango syrup into my keto margarita and it was glorious… all why still being sugar-free so I can enjoy without the guilt!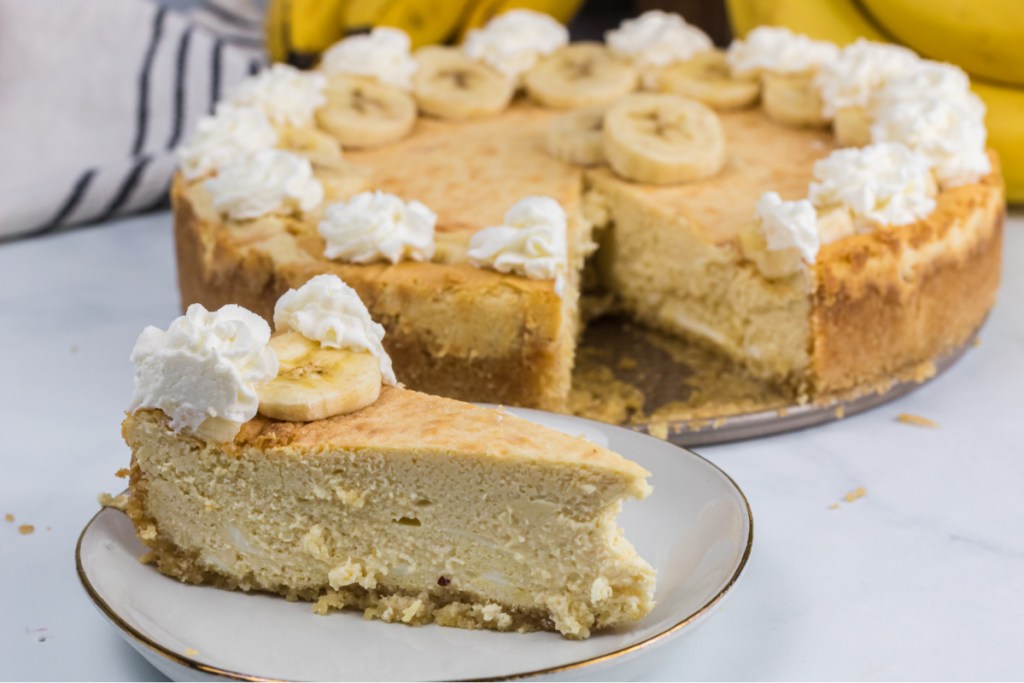 Another sweet idea is incorporating the Banana syrup in any of our keto banana recipes, like our amazing keto banana pudding cheesecake. Admittedly, they all call for banana extract which is a bit more potent than these syrups so you might need to play around with the measurements. Even just drizzled over some keto ice cream would be a perfect way to use this fruity flavor!
But what I suggest you try ASAP is not a dessert at all, it's my Peach Pork Chops that just hit the site a few days ago.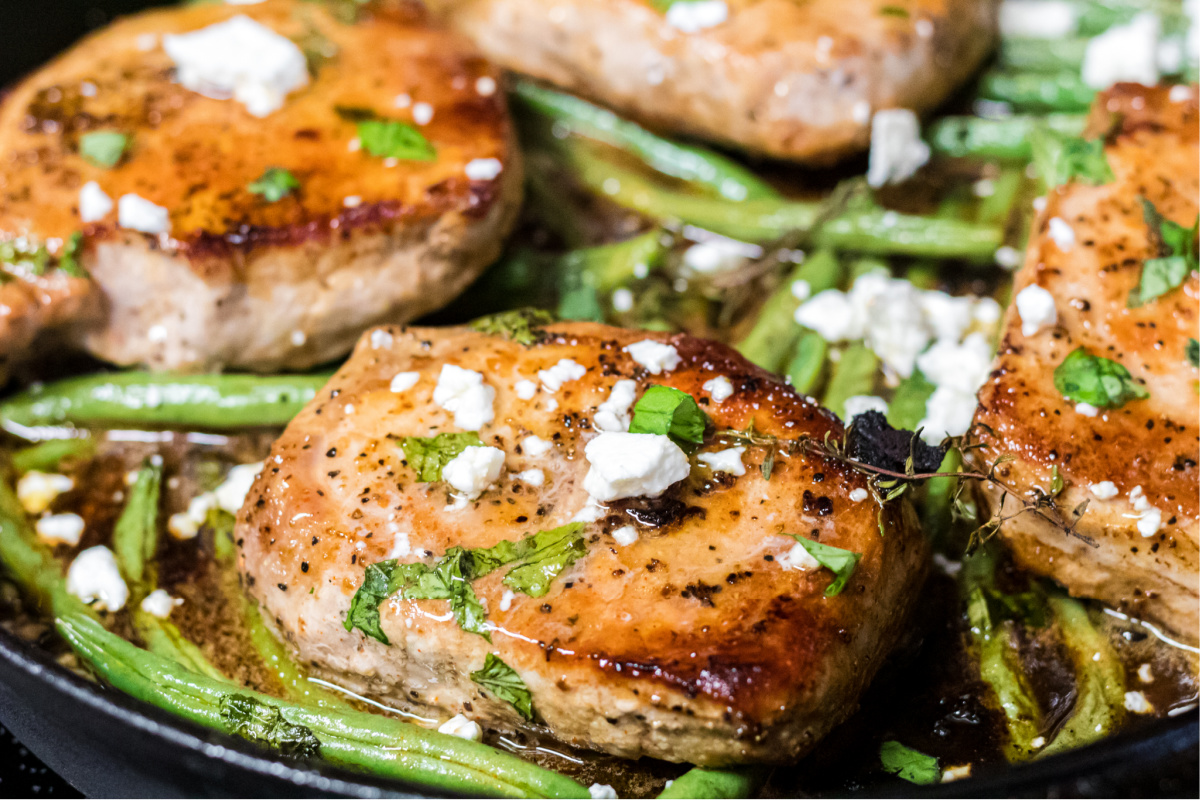 The sweet, savory glaze which uses ChocZero's Peach syrup is one of my proudest keto creations to date. I'm already adding this recipe to next week's dinner menu for my family! 😋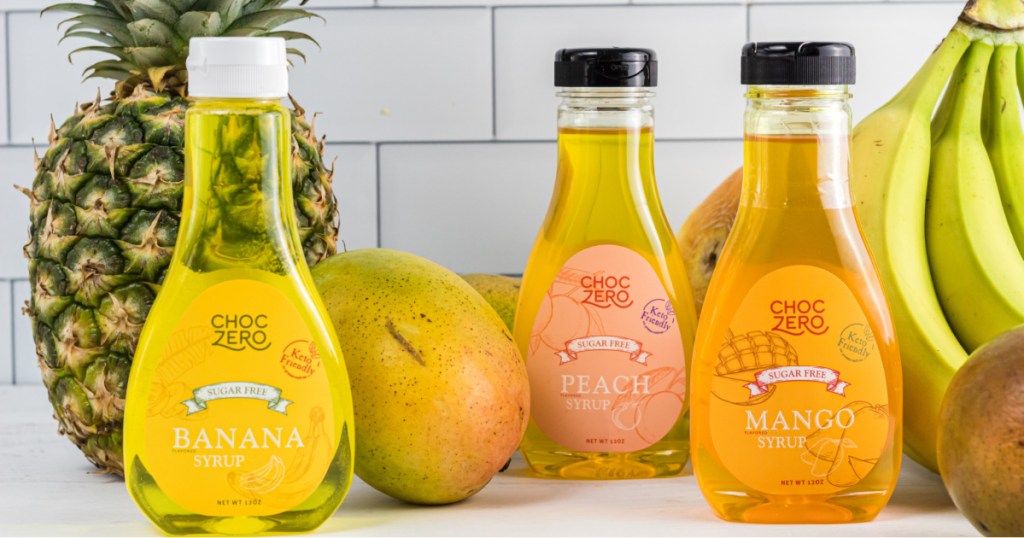 Score these syrups while they last!
Overall, ChocZero has done it again! And we can't wait to keep enjoying them even as we head into cooler temperatures. These sweet summer syrups are good enough to enjoy year round!
---
Having a snack attack? Check out the chocolatey goodness available from ChocZero, too!