Bye, Subway! These Italian Sub Keto Roll-Ups are Yum!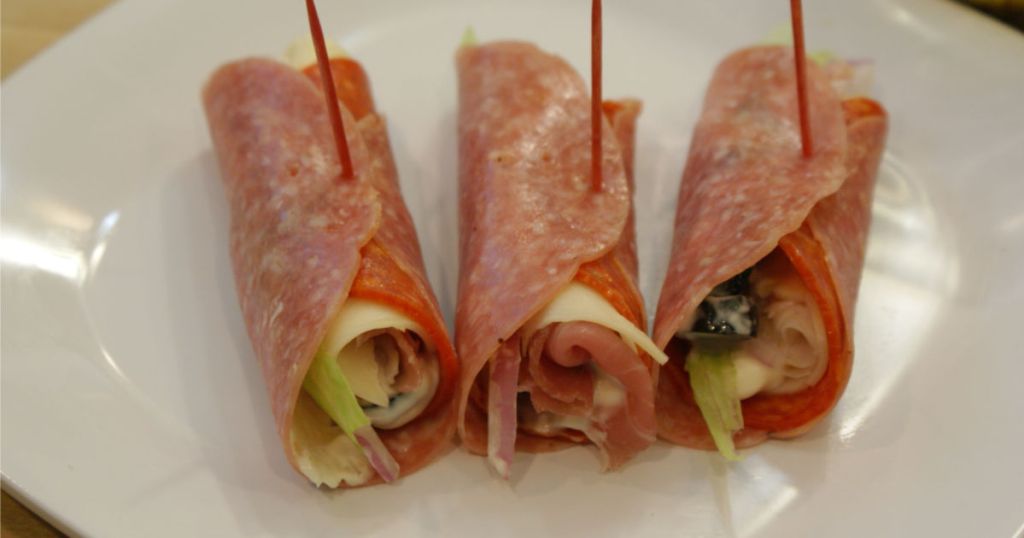 Fulfill your craving for Italian subs!
Put together these Italian hoagie roll-ups faster than a sub & sandwich shop can make the real deal – and they log in at just 1 carb each! The trick is ensuring that you use your favorite classic sub toppings for the nostalgic flavor.
These are not only great for a quick lunch or snack, but they also make a perfect party dish. You can roll up a platter of them for grab-and-go snacks, and all of your guests will love them – even the ones that aren't following a keto diet!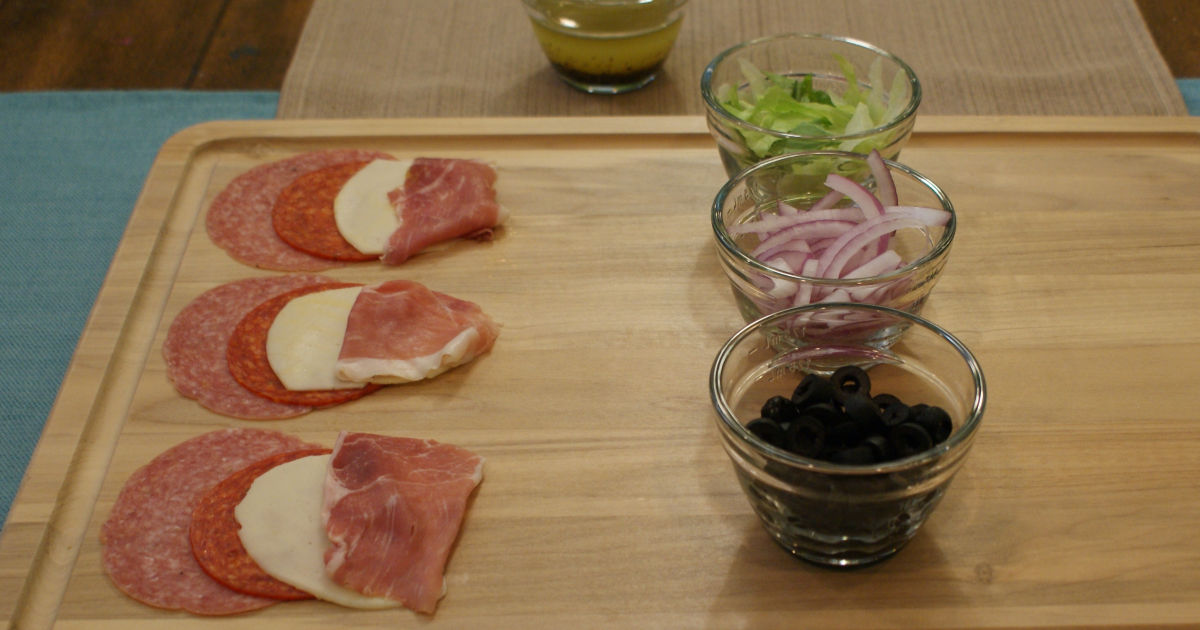 Hip Tips
Store-bought dressing can also work.

If you have a favorite sub dressing from your classic hoagie days, that should work instead of this dip recipe, assuming the dressing logs in at zero carbs. For example,

Beano's Original Submarine Dressing

is a quick, zero-carb substitute for this dip.

Don't apply the mayo all the way to the top of the meats.

When you roll them up tightly, the mayo will squeeze up slightly and ooze out of the top. In this recipe, salami was at the top, so we only applied the mayo up through the top of the pepperoni (the second meat from the top).

Cheeses have different carb amounts

. We used Boar's Head Picante Provolone, sliced thin for this recipe. Each slice is half an ounce, which contains 0.5 carbs. However, if your cheese is a different brand or is sliced thicker or thinner, you may find that the carb count is different.

Refrigerate these if you aren't eating them right away.

If you plan to make these in the morning so you can enjoy them later in the day (or if you're making a platter of them for a party), keep them chilled until it's time to serve them.
---
---
Print
Italian Sub Keto Roll-Ups
yield: 5 SERVINGS
prep time: 10 MINUTES
total time: 10 MINUTES
The savory flavors of an Italian sub -- but grain-free and made in minutes!
Ingredients
¼ pound genoa salami
¼ pound sandwich pepperoni
¼ pound prosciutto
¼ pound picante provolone
2 tablespoons mayonnaise
¼ cup shredded lettuce
1/2 of a small red onion, sliced
¼ cup sliced black olives
¼ cup red wine vinegar
¾ cup olive oil
2 teaspoons Italian seasoning
¼ teaspoon salt
Directions
1
Lay the meats and cheese down in order from largest (at the top) to smallest (at the bottom).
2
Spread mayonnaise along the center of the chain in a thin layer.
3
Sprinkle your lettuce, onion, and black olives onto the mayonnaise.
4
Begin rolling the chain tightly from the bottom (smallest meat/cheese) up toward the biggest one. Roll them tightly so they won't become undone. Once it's all rolled up, put a toothpick in the center to hold it in place.
5
When ready to serve, make the dressing: In a small bowl, mix the vinegar, olive oil, Italian seasoning, and salt. Dip the roll-up into the dressing and enjoy!
Additional Notes
Store in a sealed container or with plastic wrap secured tightly over a plate so the ingredients don't dry out.
Nutrition Information
Yield: 5, Serving Size: 1
Amount Per Serving: 244 Calories | 21 Fat | 1 Total Carbs | 0 Fiber | 0 Sugar Alcohol | 15 Protein | 1 Net Carbs
---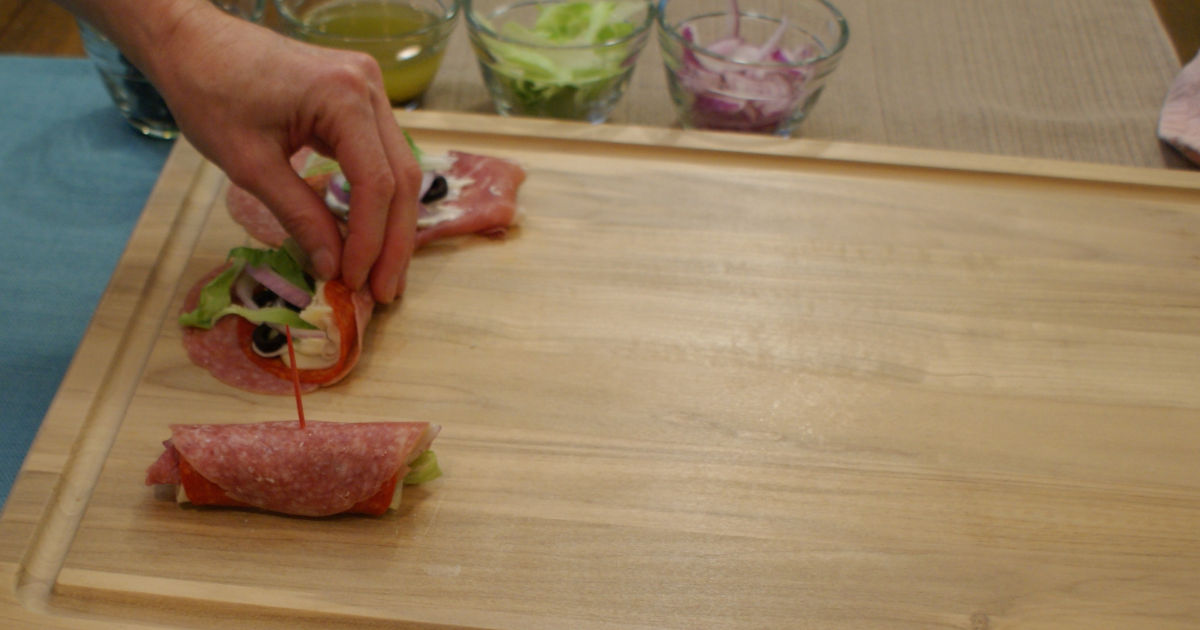 Try your own variations!
Now that you've got the hang of the roll-up process, you can take it beyond the Italian sub and try it with your other favorite meats, cheeses, and toppings – just make sure the carb counts are equally low, and you can create a whole line of delicious roll-ups! Enjoy!
---
Try this Italian-inspired sausage & spaghetti squash casserole!