The Best Keto Pasta Alternatives to Buy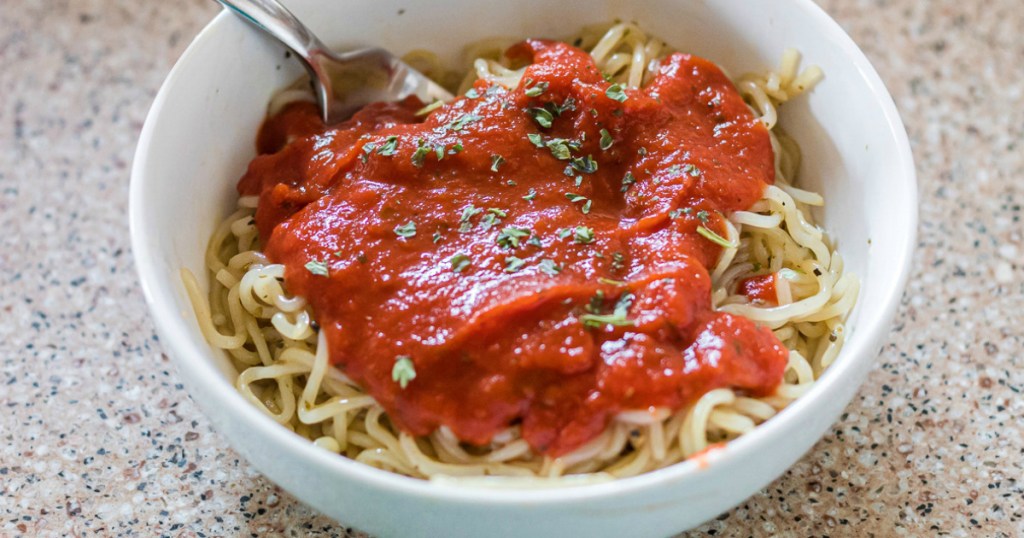 You don't have to skip pasta night!
Tired of zoodles, but still craving noodles? 🍝 If you don't have time to make your own homemade pasta, we've rounded up several low-carb, keto pasta alternatives that you can purchase online or buy at your local grocery store to use in your next keto spaghetti, lasagna, or pasta dish. Just be sure not to forget the Pecorino Romano cheese! Bon appétit! 😋

---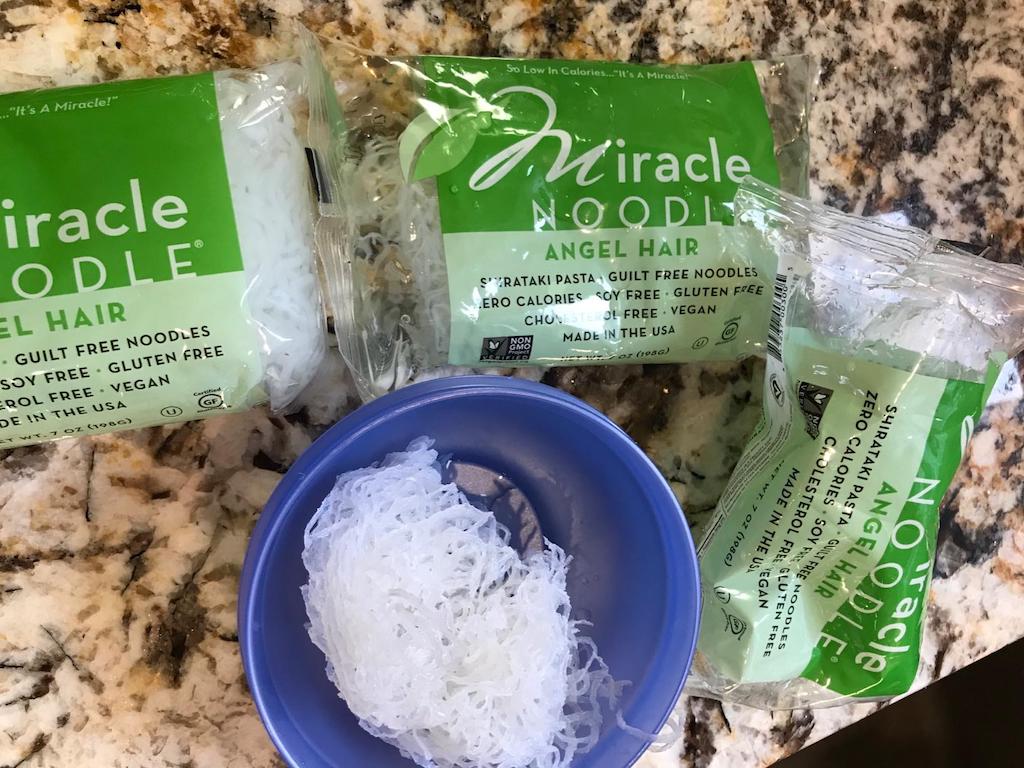 Nutrition (3 oz): 0-10 Calories | 0g Fat | 0-1g Net Carbs | 0g Protein
Miracle Noodles are shirataki noodles made from plant-based ingredients and contain no starch and only soluble fiber. Because they contain no wheat or gluten, they're also super-low in carbs—perfect for any keto dieter! These noodles also have zero calories, zero soy, and zero gluten!
---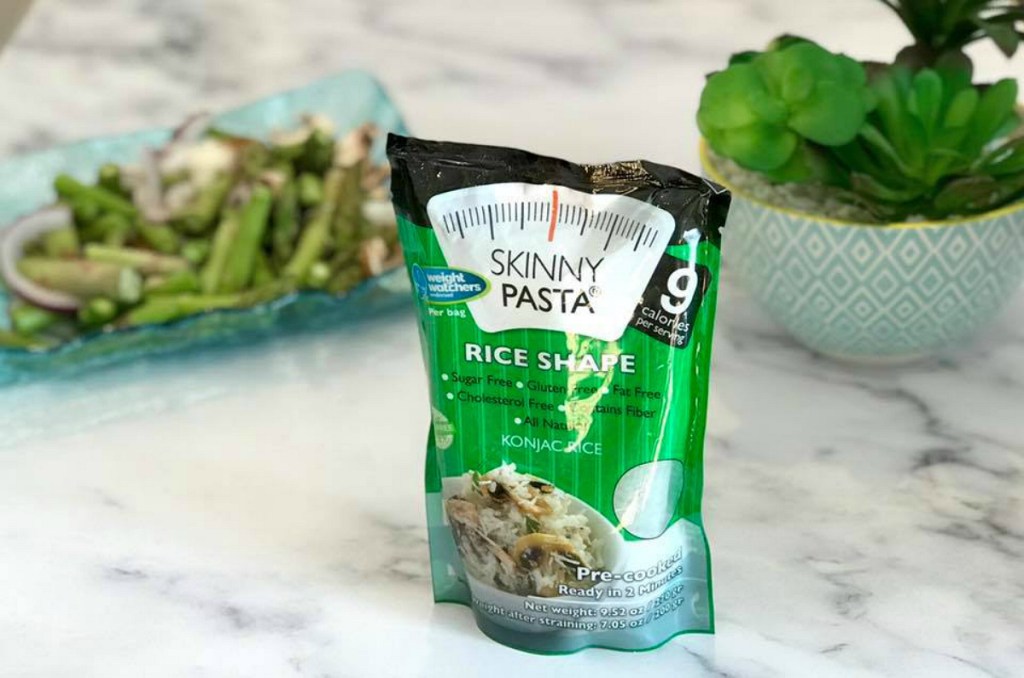 Nutrition (3.52oz): 10 Calories | 0g Fat | 0g Net Carbs | 0g Protein
Skinny Pasta is a delicious alternative that's only nine calories per serving thanks to its main ingredient, Konjac, an odor-free, all-natural plant that contains fiber. Skinny Pasta is free from GMOs' allergens, and additives and is ready to eat in as little as two minutes!
---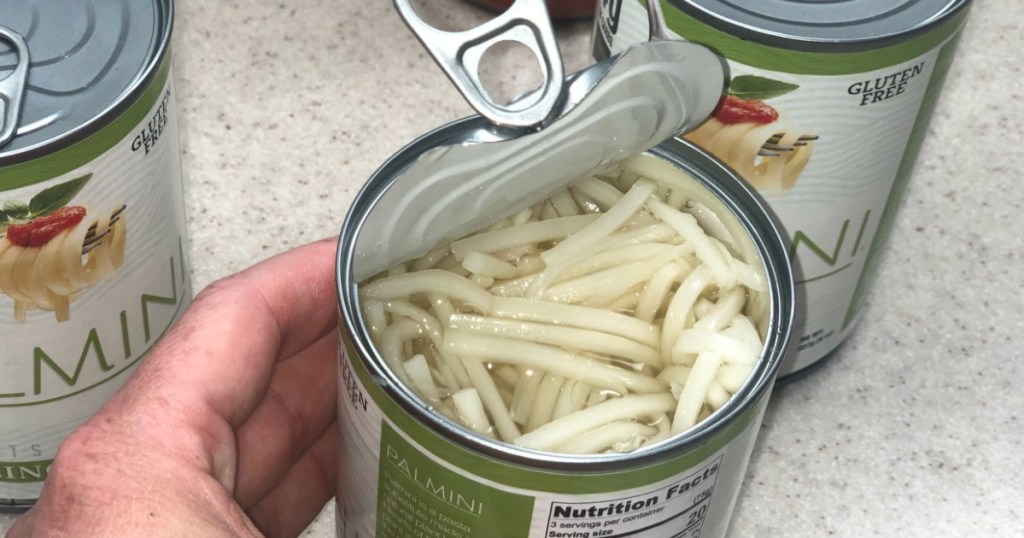 Nutrition (75g): 20 Calories | 0g Fat | 2g Net Carbs | 2g Protein
Palmini is a low carb pasta substitute, made completely out of a natural plant known as Hearts of Palm. When this plant is cut, rinsed, and cooked in the proper way, its resemblance to regular pasta is remarkable. Not only does it look like pasta, but it can also taste like pasta!
Hip Tip: Our sidekick Erica reviewed this product and shared some of her cooking tips!
---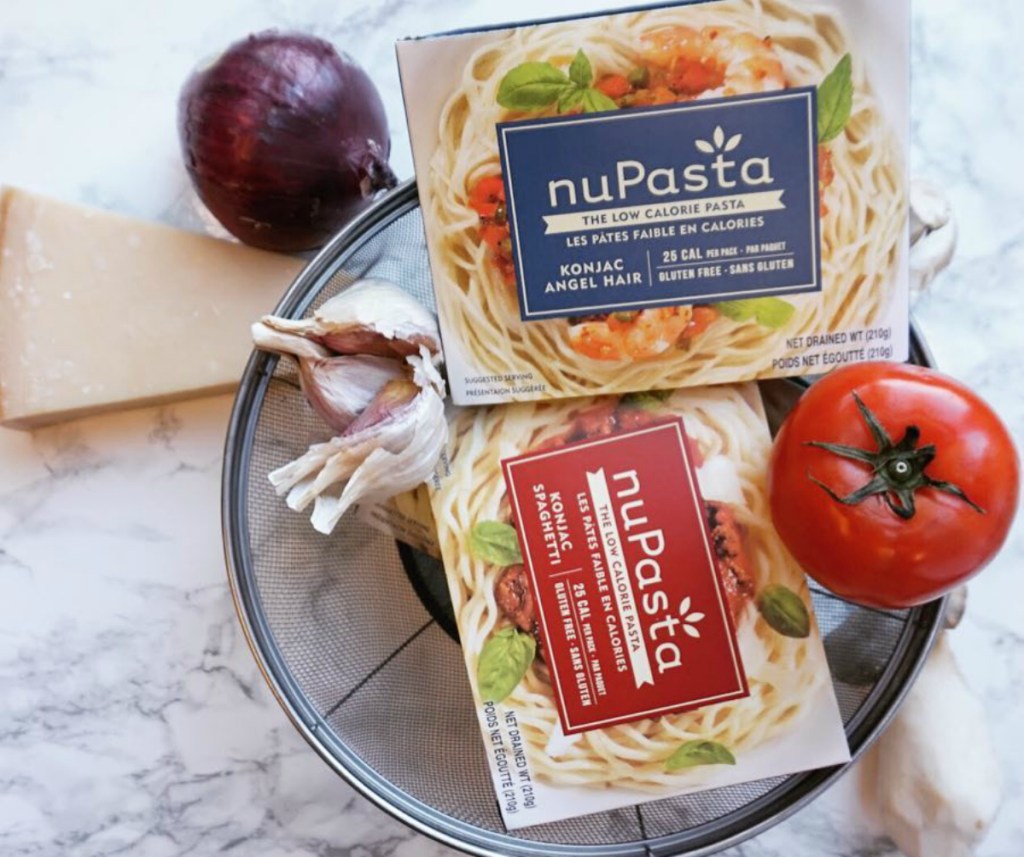 Nutrition (210g): 35 Calories | 1g Fat | 0g Net Carbs | 1g Protein
NuPasta is made with the root of the konjac plant which is rich in dietary fiber and has no starch. Nupasta also comes precooked, which makes preparation easy. Just rinse, drain, and heat up NuPasta in a pan with your favorite keto pasta sauce and you're finished—no boiling required!
---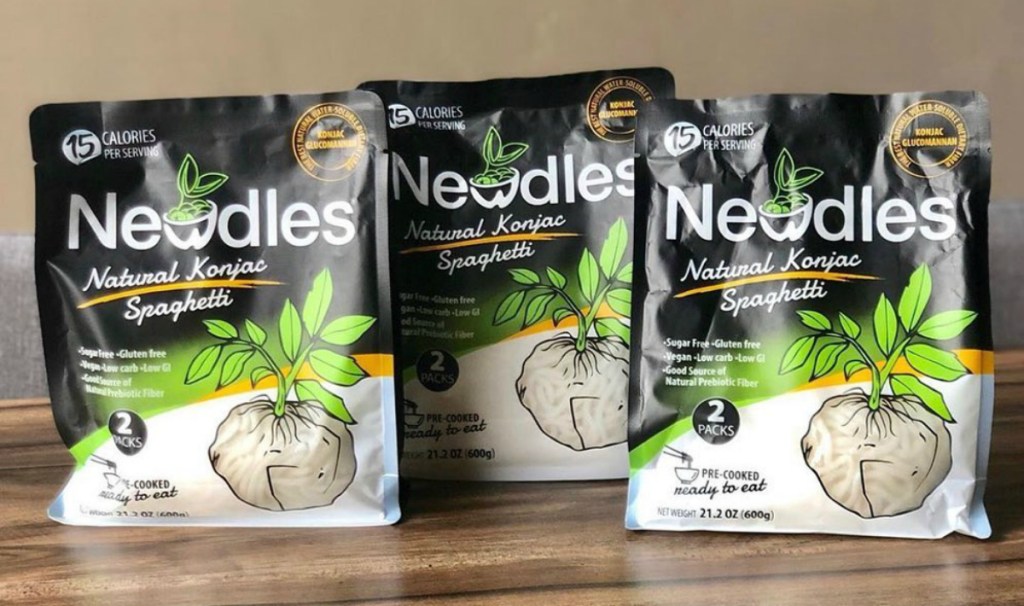 Nutrition (100g): 15 Calories | 0g Fat | 1g Net Carbs | 0g Protein
Newdles are a great alternative to traditional wheat pasta, rice, and noodles. Every pack of Newdles is manufactured using natural and high-quality Konjac as raw materials, combined with the cutting-edge glucomannan extraction and purification technology. Glucomannan is a soluble dietary fiber that is derived from the Konjac roots, which makes you feel fuller for longer!
---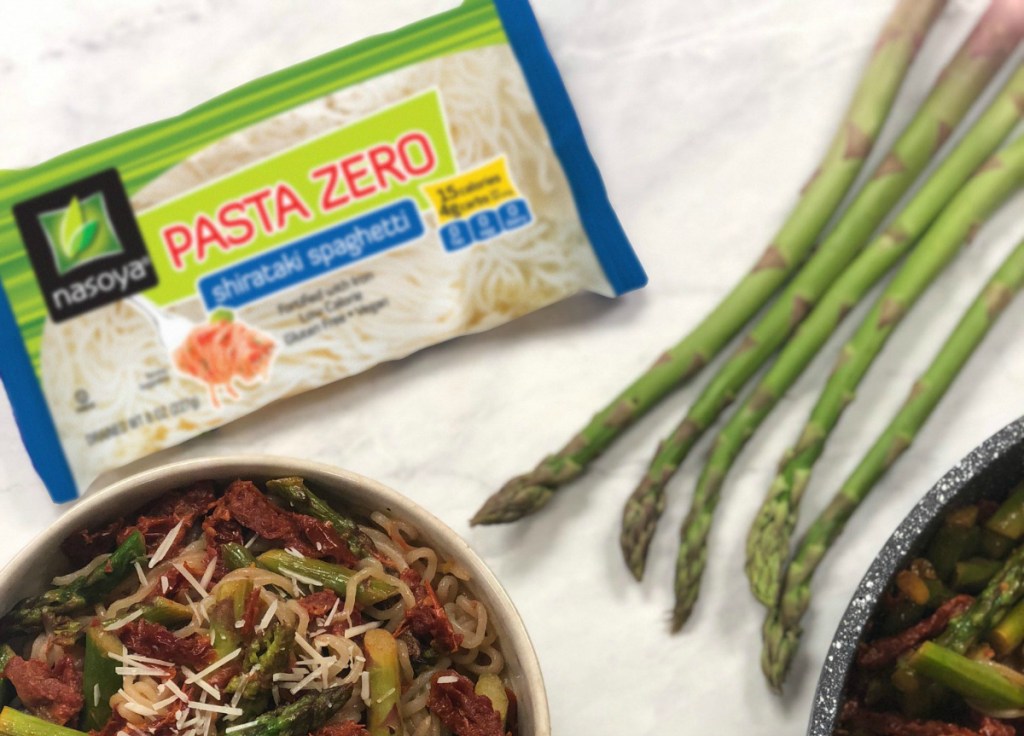 Nutrition (2/3 cup): 15 Calories | 1g Fat | 1g Net Carbs | 1g Protein
We reviewed this pasta here and have some helpful tips on how to prepare it, too! Available in Spaghetti or Fettuccine varieties, Nasoya Pasta Zero noodles are gluten-free, low in carbs, and perfect for using in your favorite keto pasta or noodle dishes!
---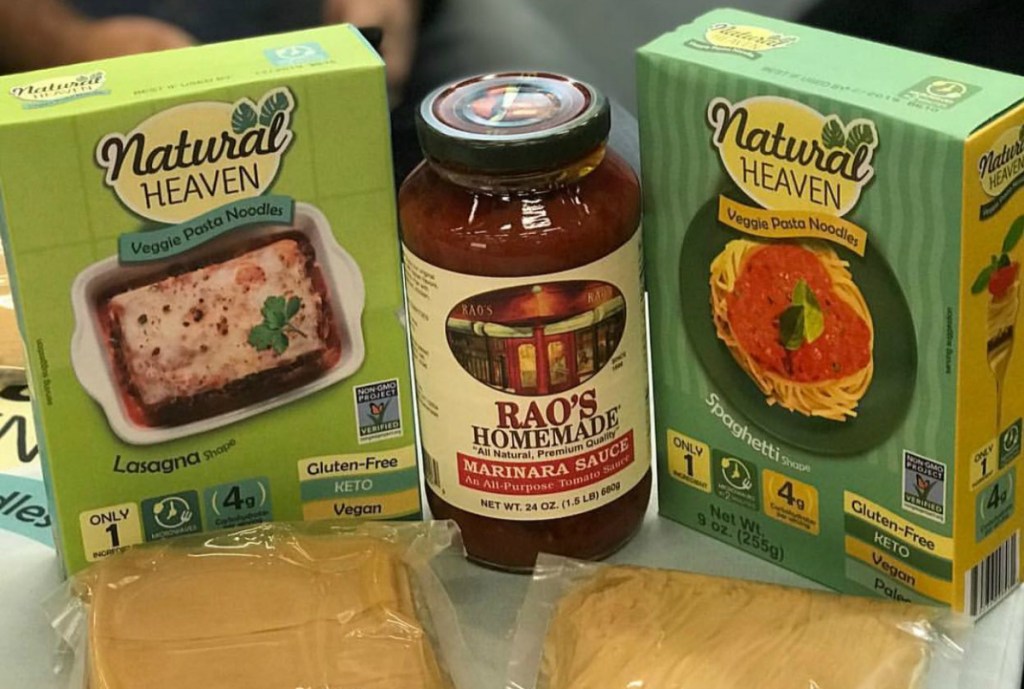 Nutrition (1/2 cup): 25 Calories | 0g Fat | 2g Net Carbs | 1g Protein
Natural Heaven low-carb, gluten-free, vegan pasta is the perfect substitute to replace your regular, high-carb noodle! The veggie noodles have only one ingredient (peach palm hearts), 25 calories per serving, and 2g net carbs per serving. Just remove pasta from the bag, add your favorite keto sauce, and heat it up for 2 minutes.
Our recipe developer Ashley actually used the Natural Heaven pasta noodles in her amazing keto chicken lasagna casserole recipe!
---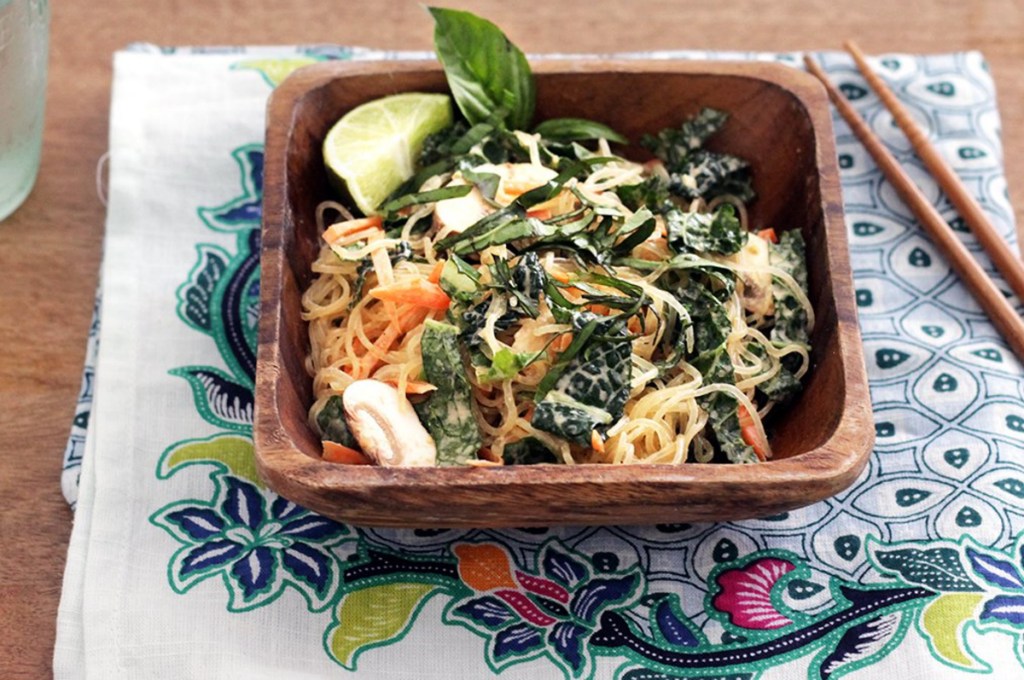 Nutrition (4oz): 6 Calories | 0g Fat | 0g Net Carbs | 0g Protein
Sea Tangle Kelp Noodles are made with mineral-rich sea kelp, are low-carb, and low calorie! They use the inner flesh of kelp, which is white in color after the green, outer skin is removed. The white flesh is then sun-dried and made into a powder, which is what their noodles are made of.
---