Have You Tried ALDI's Zero Net-Carb Keto Bread Yet?!
ALDI sells keto bread and it's affordable!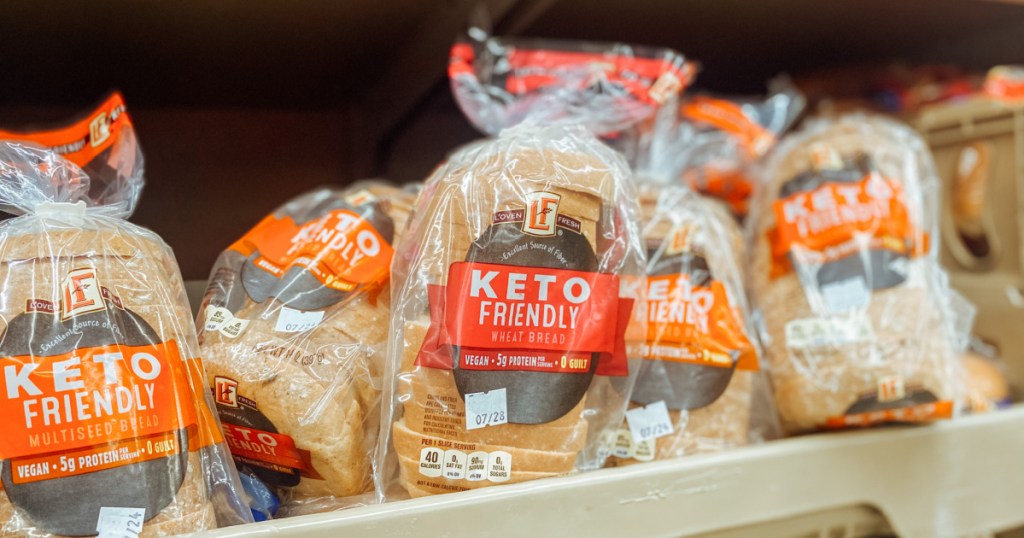 Have you spotted the keto bread at ALDI?
If you've successfully avoided bread since you started your low-carb journey, congrats on sticking to your diet like a boss! It's not always easy, especially if you were an avid sandwich eater before you changed your ways for the better.
But by some miracle, the keto gods have graced us with something spectacular: AFFORDABLE KETO BREAD. If you're already visualizing the perfect BLT, get in your car and head to the nearest ALDI (if you're lucky enough to have one nearby) where you can score loaves and loaves of this zero-carb bread! This bread was originally released with "Zero Carb" as the name but has since been rebranded to "Keto Bread".
*Nutrition Disclaimer:*
Although this bread easily falls into the "dirty keto" category, we still think it's an inexpensive and convenient alternative to carb-heavy regular bread so we thought it was still worth a post. If you're gluten-free, then I'd steer away from this bread. The wheat products may cause gas and bloating when consumed in large amounts, so don't go too crazy with how many slices you consume on a regular basis. And know that if dirty keto isn't your style, then this bread may not be for you!
---
ALDI L'Oven Fresh Keto Friendly Bread Nutrition:
Serving size: 1 slice | Calories: 40, Total Carbs: 9g, Fiber: 9g, Sugar: 0g, Net Carbs: 0g, Protein: 5g, Fat: 1.5g
Ingredients: water, modified wheat starch, wheat protein isolate, oat fiber, wheat gluten, soybean oil, wheat bran, contains 2% or less of the following: inulin, yeast, vinegar, salt, preservatives (calcium propionate, sorbic acid).
---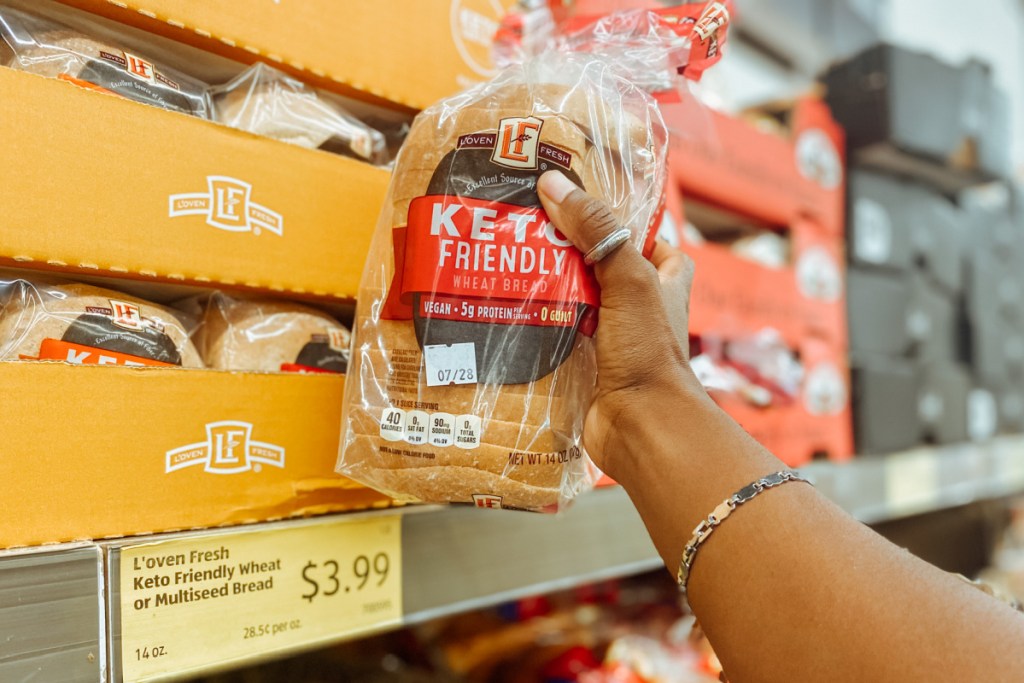 Everyone wants to get their hands on a slice of ALDI's Keto Bread!
Finding an appetizing low-carb bread is kind of like hunting for lost treasure. Many options on the market taste funky and it can take some digging around to find one that actually tastes similar to regular bread.
ALDI's keto bread is so popular and coveted that some are even selling it on eBay! This bread is obviously having a moment and we are here for it.
---
The texture of ALDI's keto bread is light, moist, and hearty.
Before I tasted this zero net carb bread, I honestly didn't have high hopes that it would be good. I mean how can you make a keto-friendly bread that doesn't taste just a little bit weird?
However, I found myself saying WOW (with a mouthful of club sandwich) after a couple of bites. It really does taste so similar to a carb-heavy loaf! It is just slightly chewier than regular bread, but the flavor is appetizing enough to even attract non-keto eaters.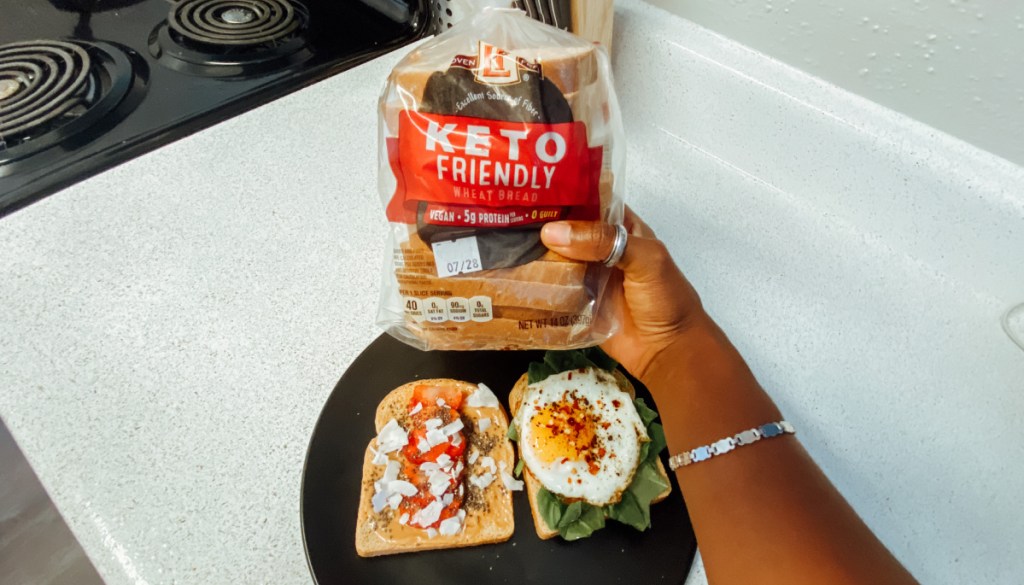 My Hip sidekick, Stacy, is also a big fan of ALDI's L'oven Fresh Keto Friendly Bread:
"ALDI has two different kinds of Keto bread – the wheat bread and the multiseed bread; my personal favorite is the wheat bread. It totally has the same taste and texture of real bread. I have no idea what kind of magic they do to make it zero-carb, but it is amazing!
One thing I really like about it is that it toasts well. I normally can't handle crumbs, but this bread doesn't get crumbly like regular toasted bread so I love using it for toasted sandwiches or toast with a bit of butter and cinnamon/Swerve on it. It's a yummy, no-guilt treat!"
Hip tip: This bread is quite popular and sells out pretty fast in-store, so you might want to stock up on a couple of extra loaves and freeze them for future use.
---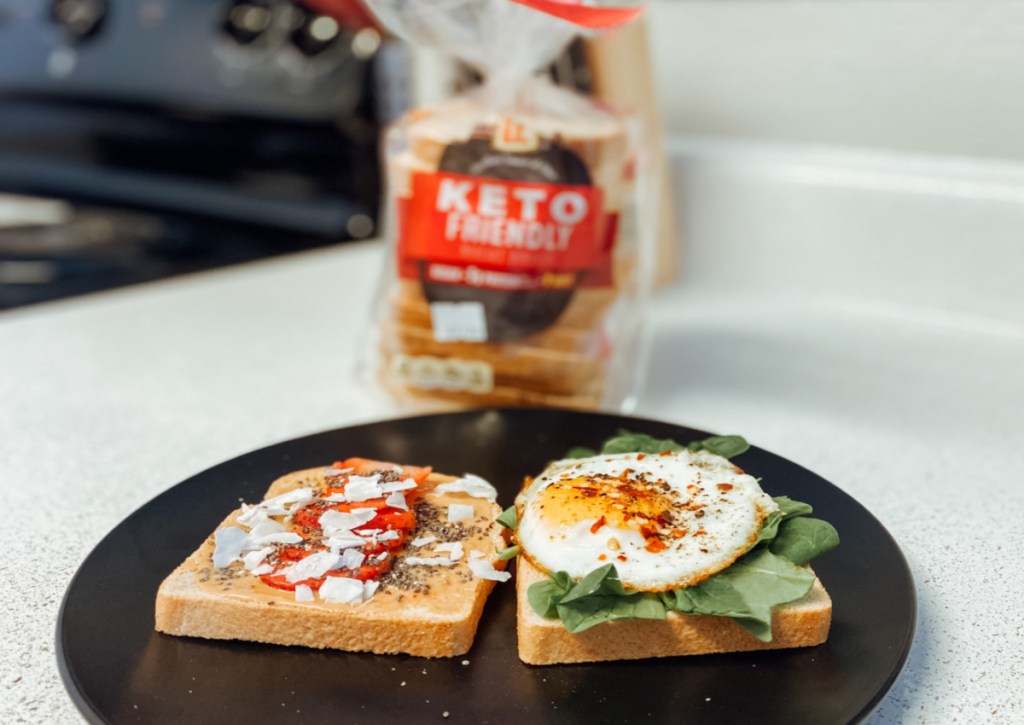 Another Hip sidekick, Cam, put this bread to the sweet-and-savory test:
"On this side, I put almond butter, coconut flakes, chia seeds, and strawberries, and, on the other, I have some spinach and a fried egg sunny side up.
This bread is actually really good; it tastes like regular bread. I give this bread a 10/10 because it can handle the sweet, and it can handle the savory. It has 5 grams of protein, 9 grams of carbs, 9 grams of fiber, and it's only 40 calories a slice! So, all in all, a definite 10/10! "
---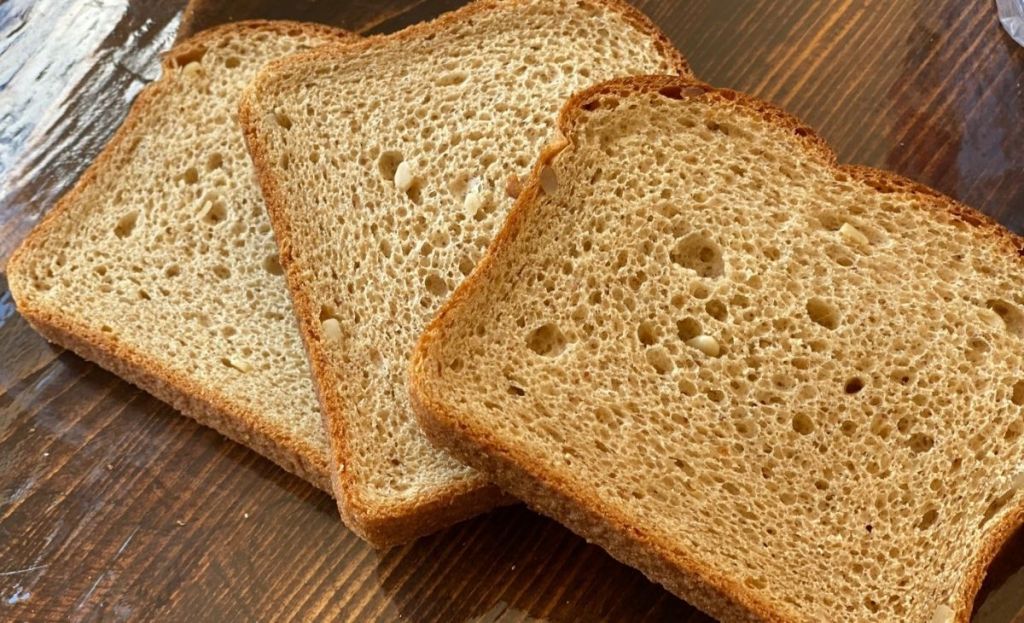 Get crafty with your ALDI keto bread in the kitchen!
Now that you can enjoy bread without all the guilt, just think of all the tasty meals and desserts you can whip up! From keto French toast and low-carb bread pudding to breaded chicken and the ultimate sandwiches, there's so much you can do with your low-carb bread.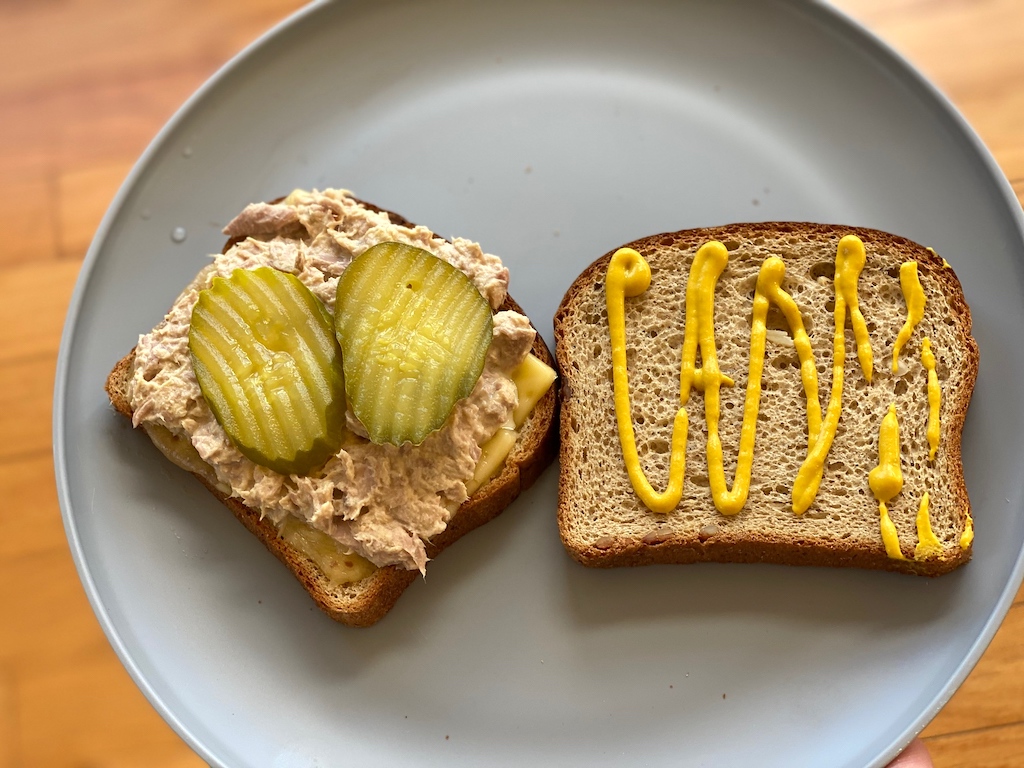 I couldn't contain my excitement when I made myself a cheesy tuna melt with ALDI's zero carb bread, and the best part was that the whole meal was less than 3 carbs and it tasted like I was eating a non-keto meal! 🙌
---
Want to skip the bread and make an Unwich instead? Try this yummy Jimmy John's Copycat!