10 Ways to Celebrate Your Keto Success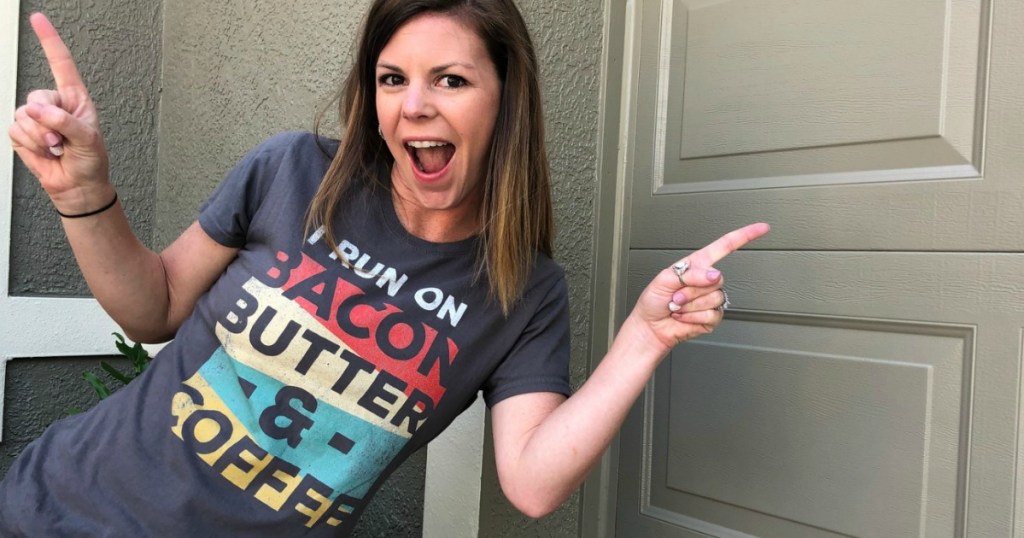 Give yourself a pat on the back!
Have you reached a milestone in your keto journey? Whether you're participating in the 30 Day Keto Challenge or met a goal that you've been striving towards for months, now is the time to treat yourself and build on your successes!
We've got a list of 10 great ways to treat yourself for all of the hard work you've put in, so take a minute and pick a few (or all of them) and enjoy!
---
1. Sign up for a boutique workout class.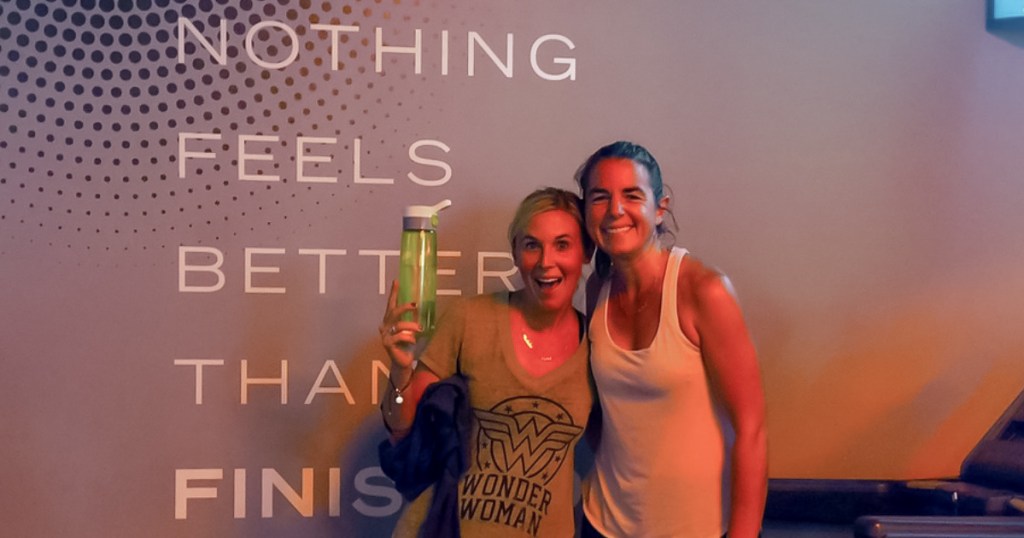 Maybe you've managed to save money by getting a budget-friendly gym membership, or you've been following these simple ways to get your body moving. Enjoy your newfound energy by splurging on that studio class and give a fun workout a try. You never know—it may just become your new favorite way to sweat!
---
2. Further your keto education.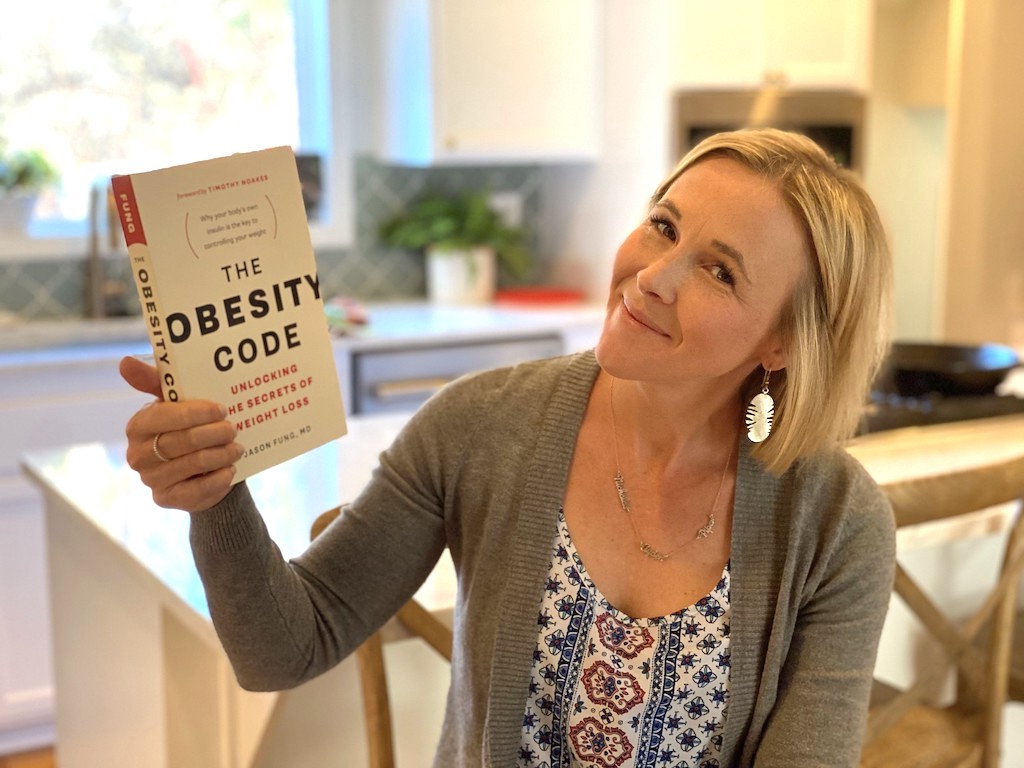 Carve out some time for yourself (that means no commitments or lingering to-do lists) and curl up this weekend with a cup of Bulletproof coffee and a good keto read.
There are tons of posts on Hip2Keto.com that dive into more advanced keto topics so you can learn even more about the lifestyle! You can also check out these top-rated keto books on Amazon or download a podcast if mindful listening is more your style.
---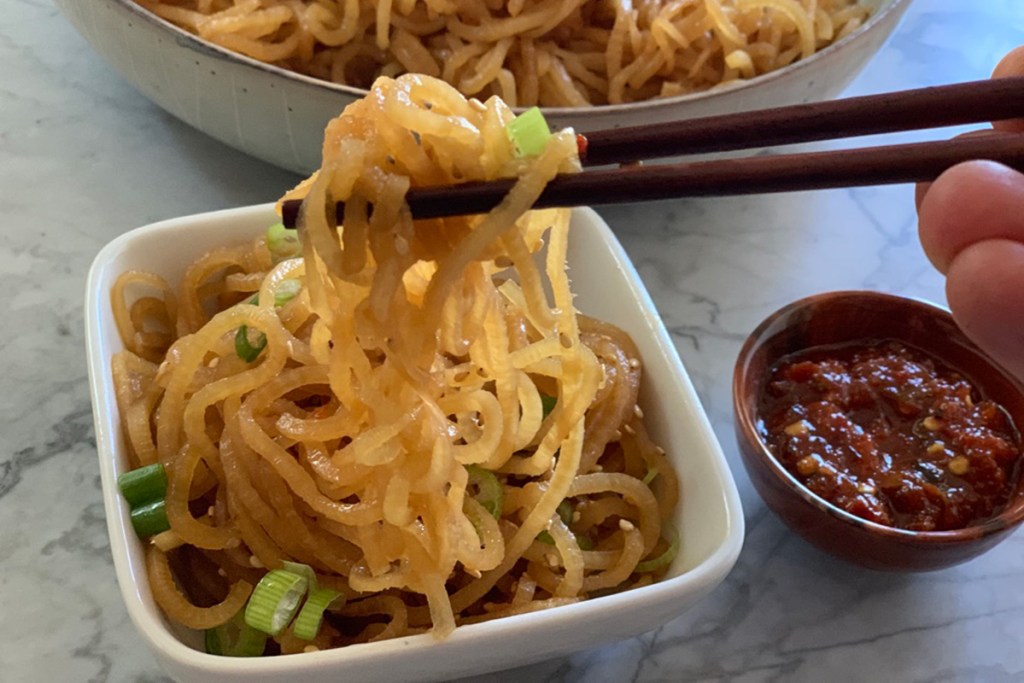 Budget yourself some extra time to chef up a yummy keto recipe for dinner! You can even go a step further by adding extra padding to your grocery budget and pick up a luscious ribeye steak or decadent block of cheese for the meal. Yum! 😋
Pictured above, low-carb sesame noodles.
---
4. Take advantage of newfound energy and get outside!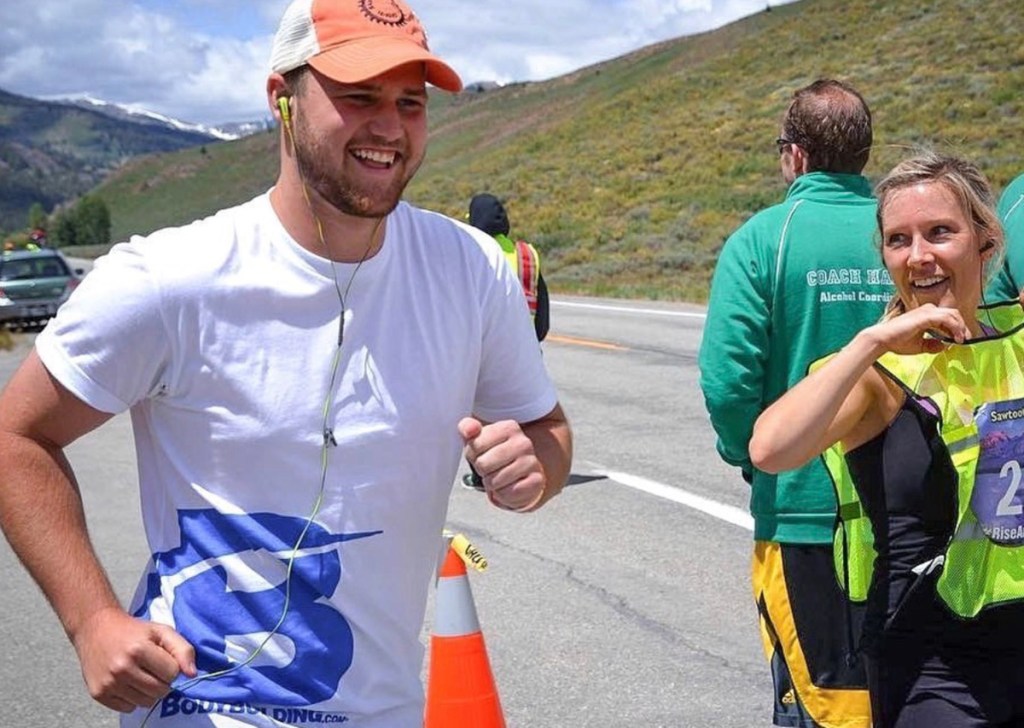 It really doesn't matter what you do, whether it's running, hiking, or riding a bike. Get outside to breathe in some fresh air and get your body moving. Having more energy is a wonderful side effect of keto and you can capitalize on it by getting your heart rate pumping. Better yet, ask a friend to join you for some extra company!
---
5. Add a fitness tracker to your daily routine.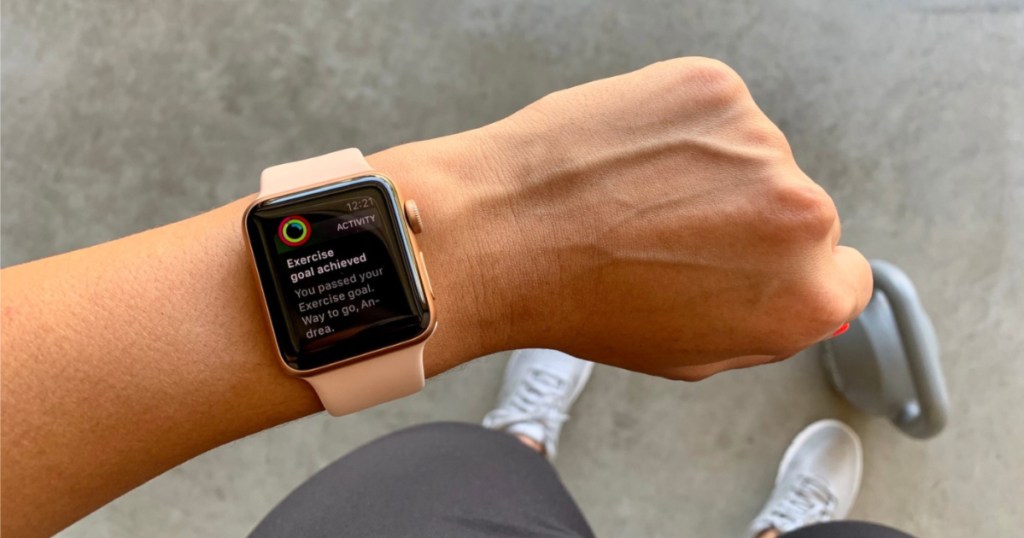 Yes, this is a bit of splurge, but you've earned it! I find that I stay on track much easier now that I wear my Apple Watch all day. If Apple isn't your jam, then consider grabbing a FitBit or Garmin watch to track your steps and activity levels. You can even challenge your friends to see who has the most activity or steps for the week to help you stay motivated (especially if you're competitive like me).
---
6. Try a meal prep service.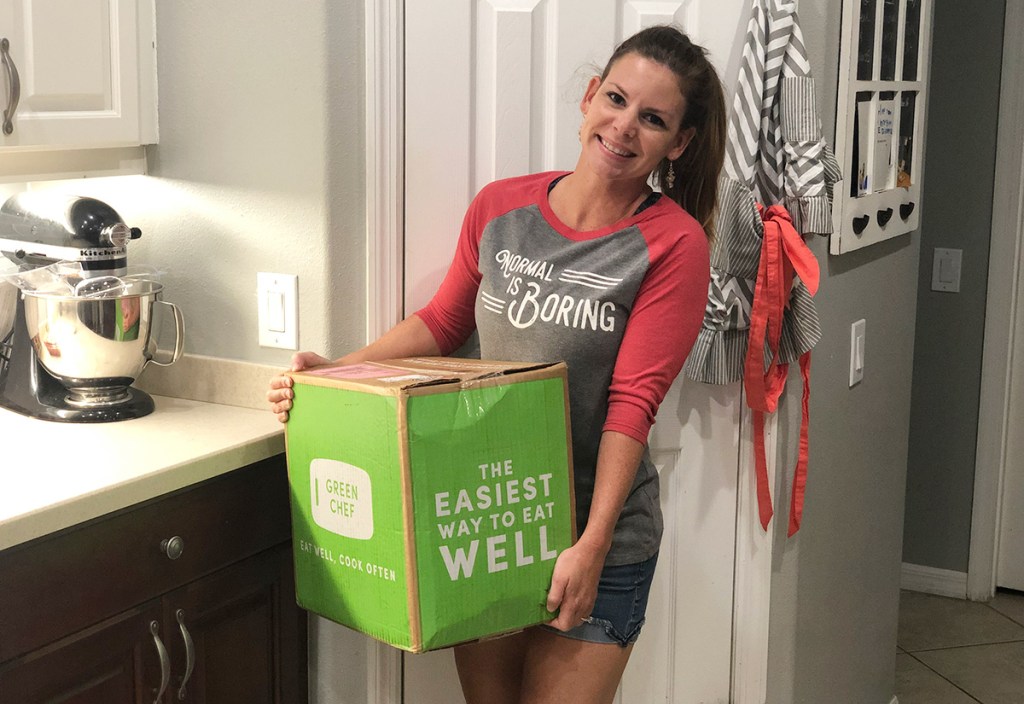 Okay, okay… so we've been saying not to reward your wins with food, but we'll make an exception for meal prep kits. Give yourself a break from grocery shopping and let one of these services source and portion the ingredients for a yummy keto meal at home. There are plenty of companies that offer meal prep kits, but we especially love Green Chef and Home Chef given they offer low-carb recipes that will fit into your keto diet.
---
7. Sip stylishly with a decorative water bottle.
Dehydration is no stranger to keto, so a new water bottle can keep you motivated to get those sips in. Purchase an insulated bottle that provides chilled water all day long or one with measurement markings to help track your daily water intake. Wondering which water bottle is best? Head to our sister site Hip2Save.com for our comparison!
---
8. Subscribe to a music streaming service.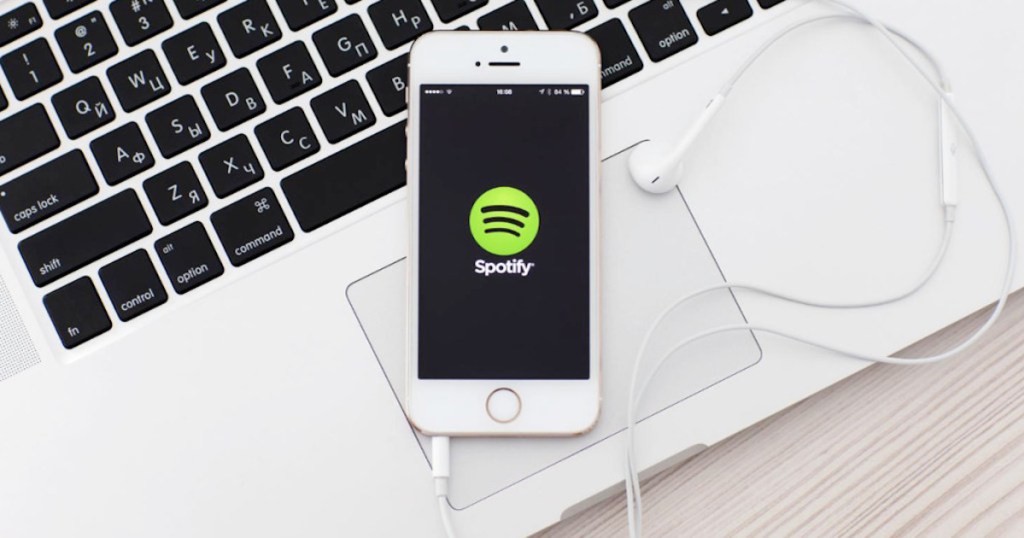 Of course, there are free subscriptions to popular services like Pandora and Spotify, but when you opt for a paid monthly membership, you're able to skip songs you don't care for, create custom playlists, and have more control over your streaming settings. Listen to your newly curated playlists during your workouts, walks, bike rides, or even while you're cooking in the kitchen.
---
9. Flaunt it with new, flattering fashion.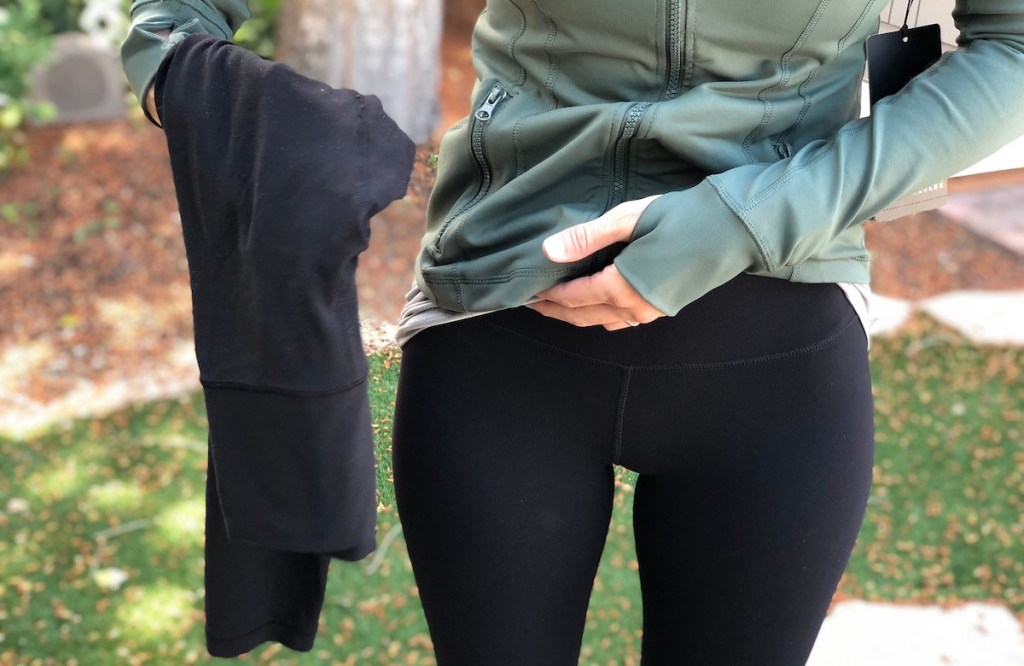 Sounds like a lot of people in the Facebook community are in need of new belts and pants! Take some time for retail recreation and head out to the mall with your head held high. Banished bloat and weight loss will spark even bigger smiles in the fitting room mirror.
You don't have to spend a fortune! We love Target and Walmart for their stylish and affordable fashion! Looking for the best deals on clothing?! Head to our sister site, Hip2Save.com!
We love these cheap Amazon leggings just as much as Lululemon!
---
10. Splurge on self-care.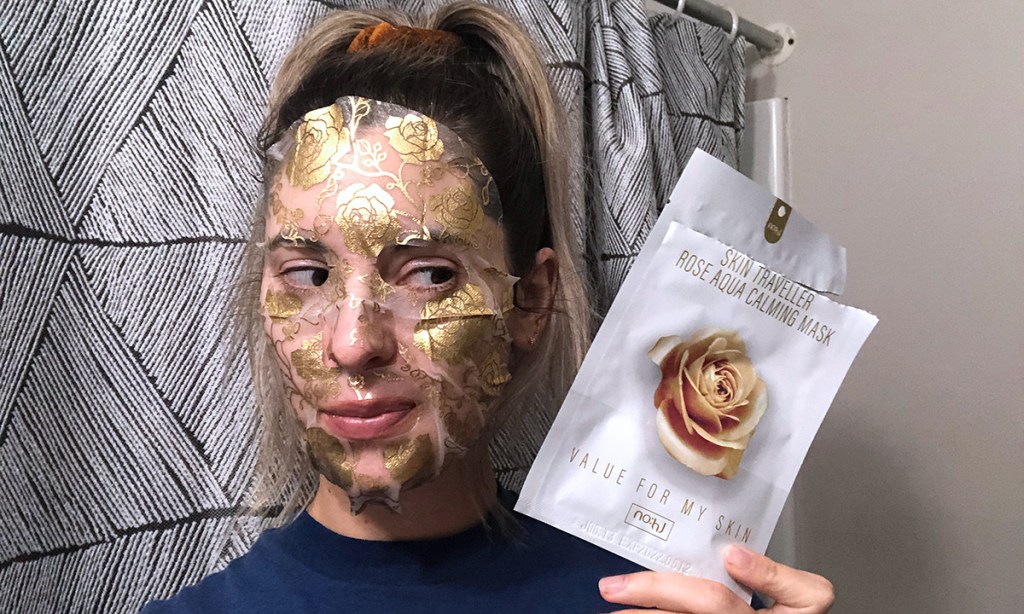 Treat 👏 Your 👏 Self! With all the loving you've been giving your body by switching to a fat-fueled lifestyle, why not take your self-care a step further? Take some time to indulge in that beauty service you keep putting off or pick up the buzzy skincare product you've been eyeing.
Or maybe your version of self-care is just giving yourself time to relax in the bath distraction-free. You've already done so much good for yourself, so keep the momentum going with your favorite "me-time" activity. Use this time to relax and reward yourself—you've earned it!
Our Hip2Save team shared tried and true beauty products they've used for years!
---
How to maintain your keto goals after you've accomplished them.