$25 Off Home Chef Meal Kit Box (Includes Low-Carb Options!)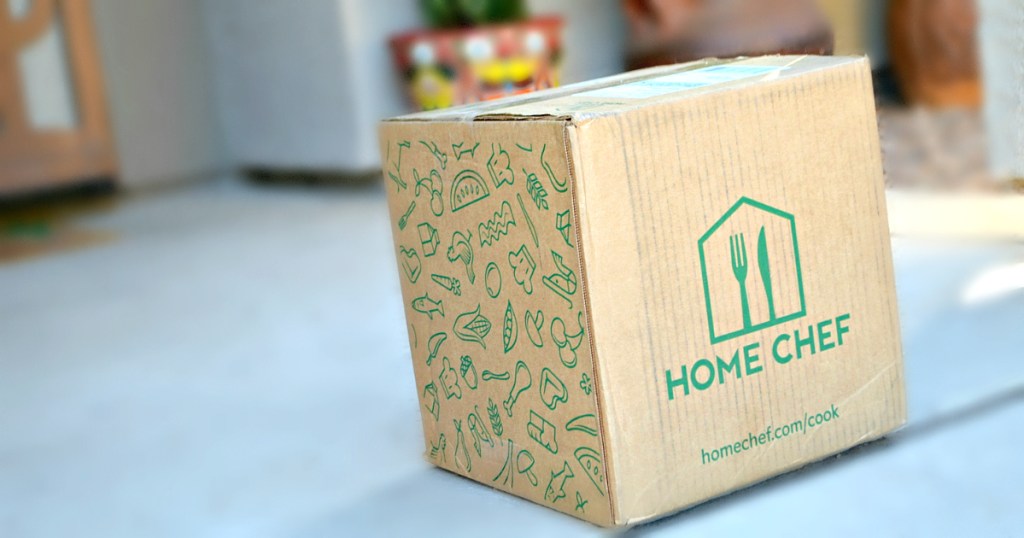 No time to plan your Keto meals? Try a Home Chef meal kit!

Home Chef offers 14 different meals weekly (16 total choices, some low-carb) and you can even mix and match your meal kit based on your preferences. I love that they offer choices that fit with my keto lifestyle!
Interested in trying it out? We've got a deal!
For a limited time, hop over to HomeChef.com where new customers can score a whopping $25 off your first four boxes when you head here to order and use our exclusive promo code HIPFE100 at checkout.
That means you'll pay as little as $19.80 shipped for your first box with 2 meals, which includes 2 servings each – just $4.95 per serving! Keep in mind that delivery is free with orders of $45 or more.
How does Home Chef meal delivery work?
Home Chef offers chef-prepared recipes with all the fresh ingredients and step-by-step instructions delivered to your door each week (or the door of a loved one!). You'll receive everything from the protein and veggies right down to details like walnuts and parsley!
Home Chef carefully packages all of the fresh ingredients into insulated liners and cold packs so they'll remain cold and fresh until you unpack everything at home. Once your box arrives, just transfer the contents of the box to the refrigerator, and your ingredients will remain fresh for the week!
When ordering, you'll have the chance to note your Dietary and Delivery Preferences (including low carb), how many meals you'd like to cook each week (choose between 2-6 meals), and how many people you're cooking for (choose between 2-5 people).

What's the catch?
When you try Home Chef, you'll be automatically signed up for weekly meal delivery. Each week, Home Chef will create an order for you unless you request a skip or cancel your account. Skips and edits must be received by Friday at Noon prior to the scheduled delivery day.
BUT – there is NO commitment, NO Contract, and your membership can be canceled any time.
Curious what our team thought of Home Chef?
Overall we loved the recipes – they were delicious! We also liked that the two meals came separately packaged, so you didn't have to figure out which ingredients went with which meal. In addition, it was so nice that nothing went to waste since all of the ingredients are perfectly portioned for the recipes. Oh, and it's definitely fun trying new meals you wouldn't typically cook!
Watch our recent Facebook Live Video HERE to see how Home Chef compares to other Meal Kit Boxes like Martha and Marley Spoon and Blue Apron!

Here's what readers have to say about Home Chef…
My husband and I have been getting meals from Home Chef for a couple of months now. We are pretty good cooks and were hesitant to try a meal delivery service. After some research, I decided that Home Chef was best as they offered low carb/cal. We are so pleased and happy with HC. The meat has been top quality and everything very fresh. The green beans that came with our last meal looked like they were picked right before they were packaged. I highly recommend Home Chef!
---
We've tried Hello Fresh, Home Chef, and Plated. Home Chef is BY FAR the best. The flavors aren't too crazy but still allow us to explore things we've never tried before. Plus 2 meals feeds all 4 of us (me, hubs, & kids 7 & 9).
---
This is totally worth it for the cuts of meat and no wastefulness. I'm just an okay cook so I usually shy away from meats like steak, pork, and fish because I often do it wrong and it's barely edible. Or I don't know what cut or type to buy. I have found the meat they include to be very fresh and with just the right amount of fat, marbling, etc. – so I don't have to worry. They tell me exactly how to cook it, so I am preparing what feels to me like gourmet stuff!