Tips For Choosing the Best Keto Road Trip Snacks
From gas station finds to restaurant menu picks, we've got a list of the best keto road trip snacks!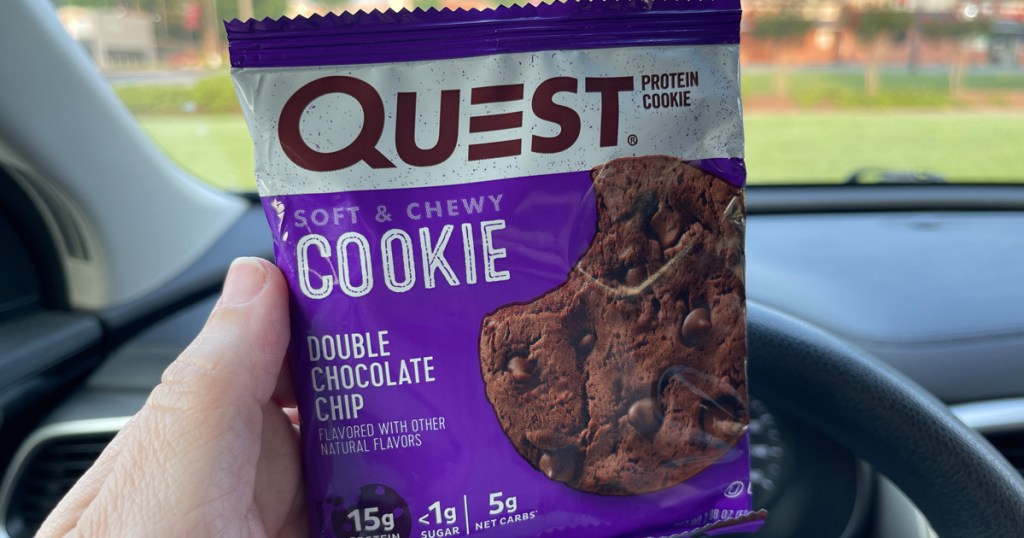 Don't say no to keto on the go.
You're running errands, you're heading out for the night, or you're embarking on a road trip. All these common scenarios leave you at the mercy of on-the-go snacks if you don't plan ahead of time. So what do you do when hunger strikes? Use these helpful tips and stay in ketosis by picking the best keto road trip snacks.
Please note that some items on our list may be considered dirty keto due to the ingredients. Be sure and check the nutrition info to decide if they are products that would work for your keto lifestyle.
Here are our favorite keto road trip snacks…
---
Fast food CAN be keto-friendly.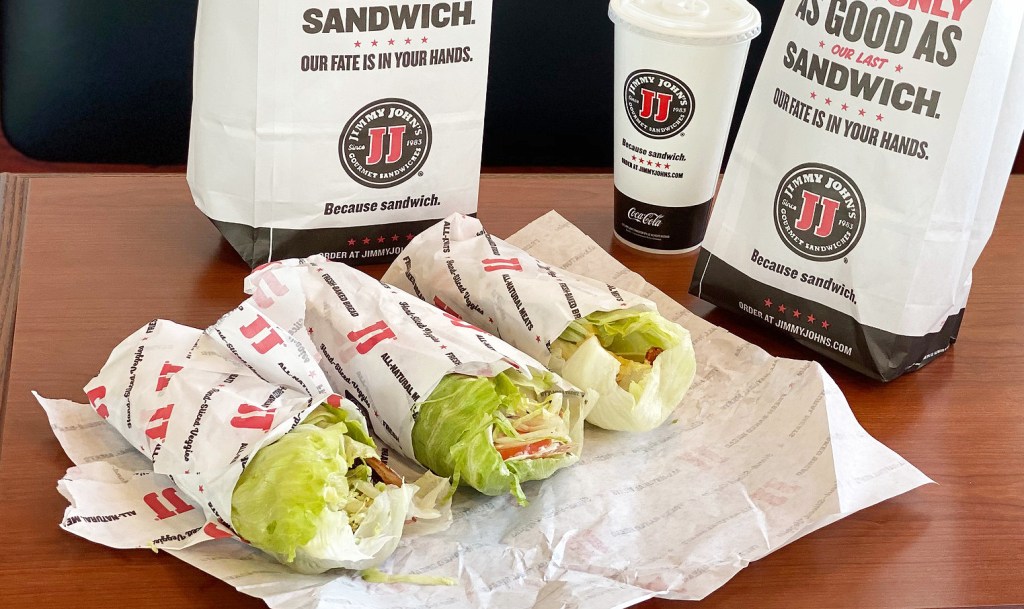 While on the go, fast food is always a popular option. At popular restaurant chains, you can hack the menu to make it work for you! With options like subbing the bun for a lettuce wrap or having your sandwich converted to a salad, it's easy to nix the carbs and to make your favorite orders keto-friendly.
We absolutely love the Unwiches at Jimmy John's. You pick the sub of your choice, and they'll wrap it up tight inside lettuce leaves (they even wrap the whole thing in deli paper to make eating in the car less of a mess). You can also recreate them at home if you wish and bring them in a cooler for your trip!
---
Your budget doesn't have to budge either.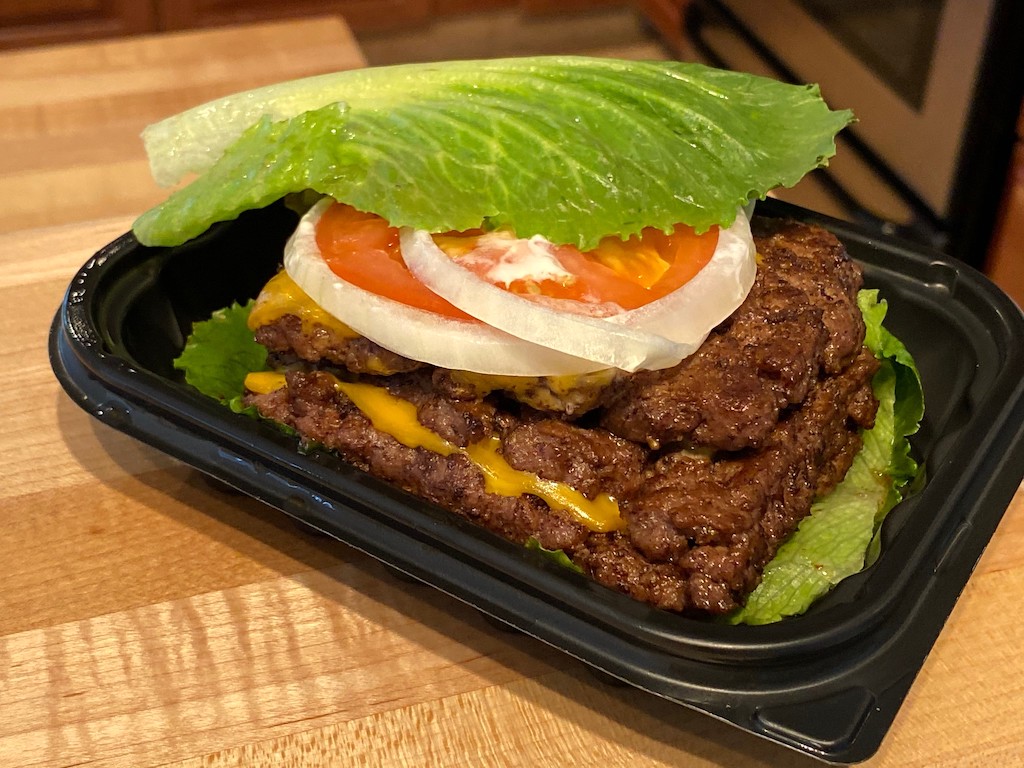 Now that you know you can adjust your fast food order, it's time to think about your budget. It's easy to go overboard, even when you're looking at lower-cost food items. For the ultimate hunger pains, consider meat-filled options that net the most bang for your buck.
How cheap are we talking? Try getting 2 Wendy's Double Stacks (no bun or ketchup, add extra lettuce and mayo) and you'll end up spending around $4.18. Considering that's 4 oz. of beef and 2 slices of cheese per Double Stack, you should be full for a while. 😋 Even better, you can always add bacon for flavor and fat!
---
Gas stations are surprisingly full of keto snacks.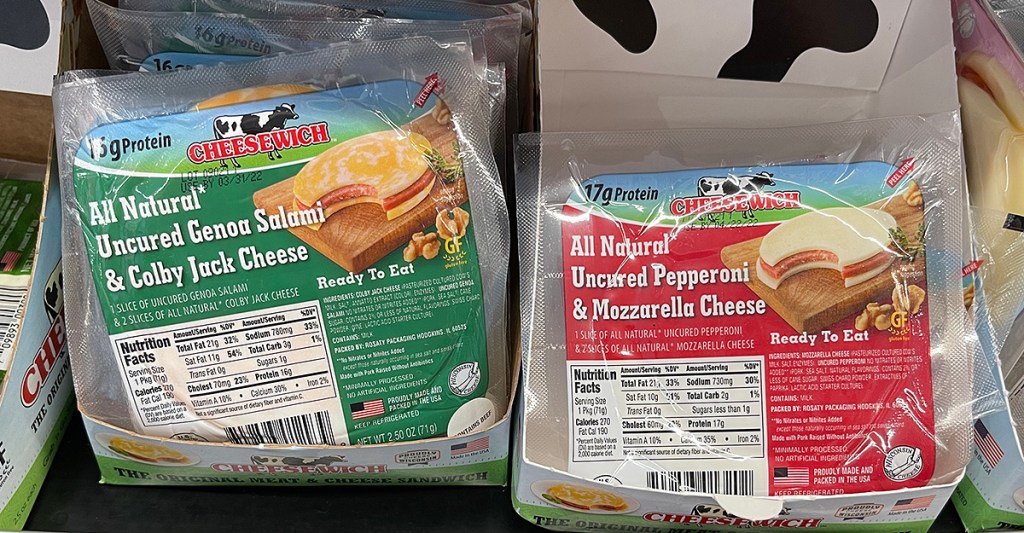 Yeah, I said it—you can keep it keto at the gas station! 🤯 You'll find keto-friendly nuts, cookies, meat sticks, protein bars, and of course the gas station staple, pork rinds!
Plus, many small convenience stores have cold food storage sections that offer viable lunch and munch options not centered around carb-heavy foods. You can find cheese sticks, salami, berries, and even hard-boiled eggs to keep you satiated.
---