Craving Carbs?! These Low-Carb Hushpuppies Hit the Spot!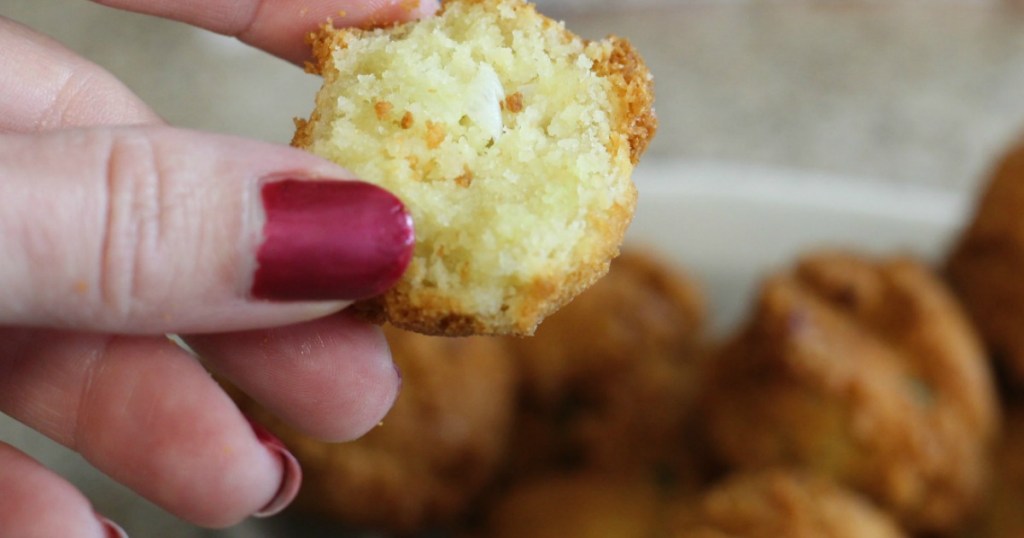 The number one traditional side served at a fish fry is now keto!
That's right, Natasha Newton, author of Southern Keto, has done it again! These keto hushpuppies are so easy to make and fried to perfection! 😋
Really anyone in the family can help out with the process of making these little guys. I also love how she uses basic ingredients that you may already have in your pantry or fridge.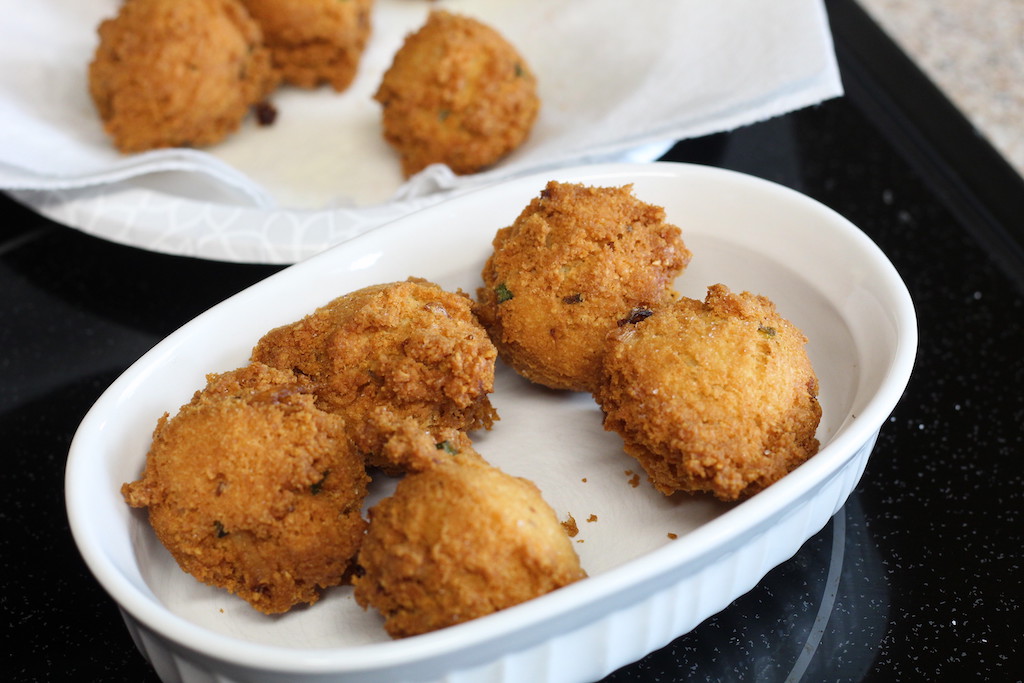 If you've never had a hushpuppy before, they are typically a high-carb dumpling that is fried in oil with a crispy outside and a fluffy potato-like texture on the inside. Unlike traditional hushpuppies, this keto version ditches regular flour for almond flour which significantly lowers the carb-count.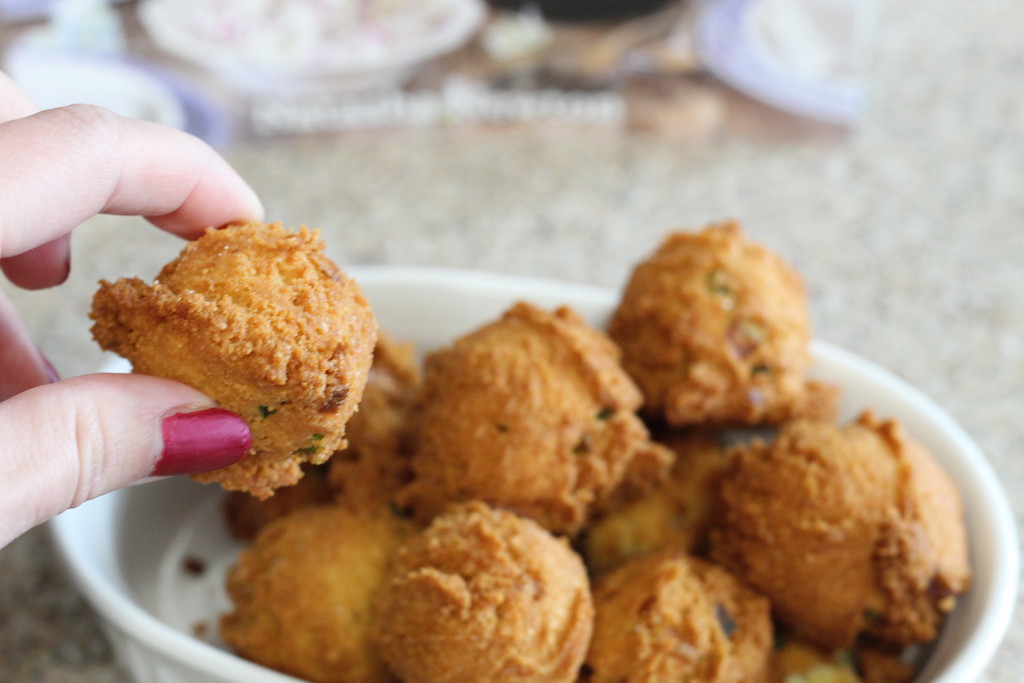 View the Full Low-Carb Hushpuppies Recipe Here!
Hip Recipe Tips:
You will need a dutch oven or a large pot to fry the hushpuppies in so that they have plenty of room to fry evenly.
Make sure your oil is HOT before dropping your hushpuppies in to fry. A candy thermometer really helps to gauge the temperature.
We like our food a little spicy, so I decided to add chopped jalapenos to half of the batter, and they were so delicious. We definitely enjoyed that added kick!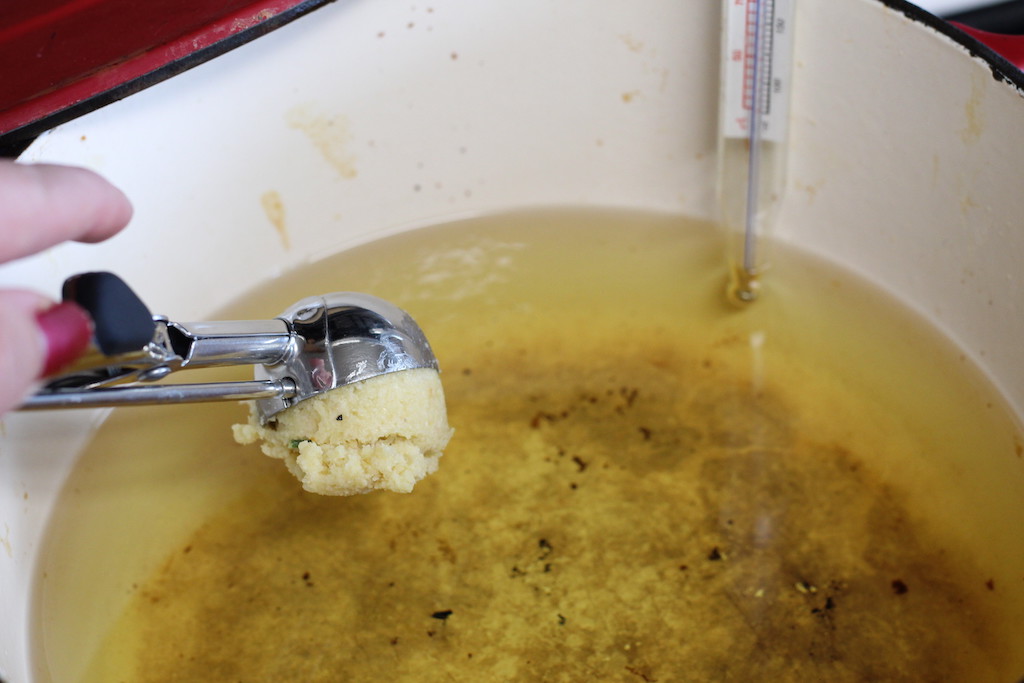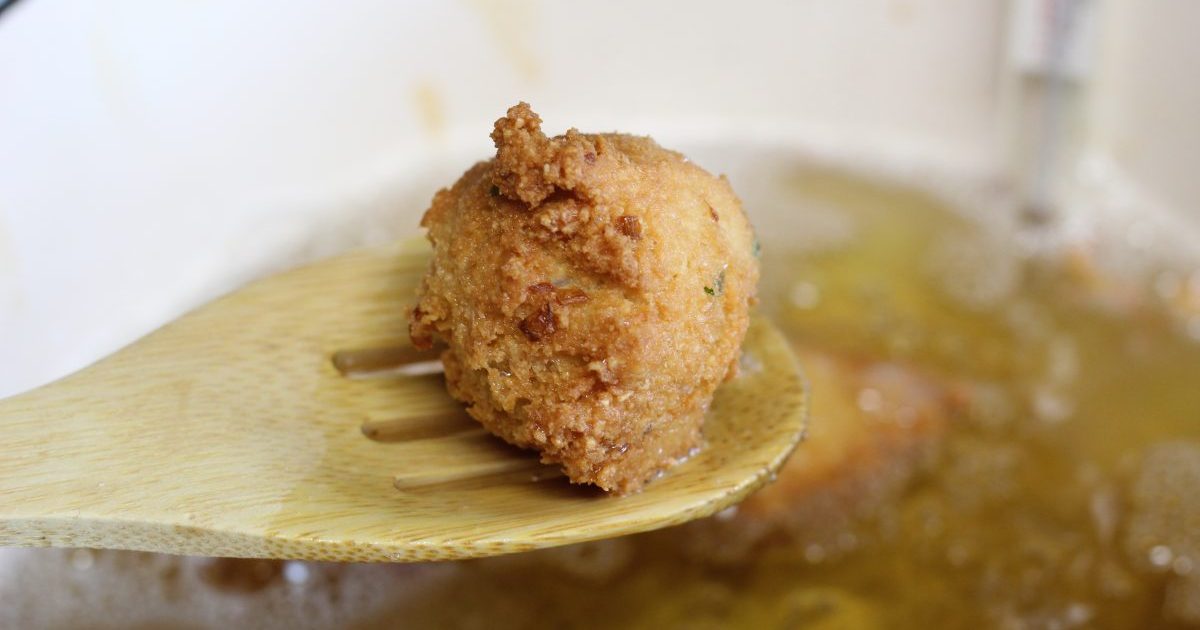 Hushpuppies are the perfect side for a traditional southern fish fry. They are also the perfect little snack if you are just having a craving for high-carb foods. They definitely hit the spot!
If you missed it, be sure to check out Hip2Keto's Southern Keto Cookbook Review, and don't miss signing up for our keto book club! 📚