Fry Up Some Delicious Keto Hush Puppies (Just 2g Net Carbs)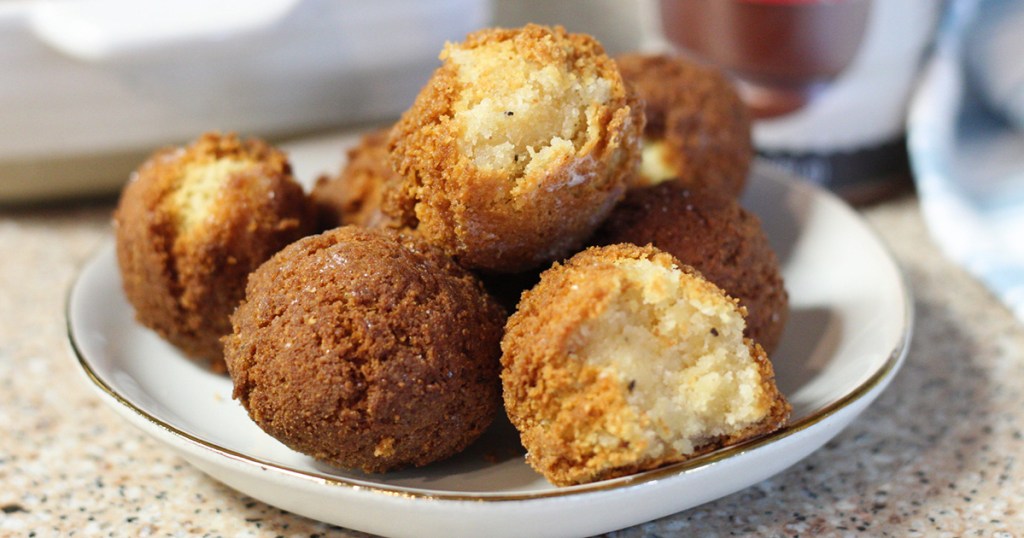 Missing hush puppies since you've gone keto?
Oh, how I love to snack on a handful of savory hush puppies, but since they're traditionally made with cornmeal and are pretty carb-heavy, I've sadly had to give them up. Between my craving for them and having tried out a similar recipe from Natasha Newton, I wanted to sweeten things up with my take on a recipe for keto hush puppies to share with all of you!
These keto hush puppies are so yummy and make for a great low-carb side dish or appetizer.
Hip tips for making the best keto hush puppies:
Make sure your oil is HOT before dropping your hush puppies into fry. A candy thermometer really helps to gauge the temperature.
This is a basic keto hush puppy recipe, but you can add so much to these, such as shredded cheese or jalapeños if you like your food a little more spicy, or you could even throw in some green peppers.
A little trick that I like to do is to drizzle just a little bit of melted butter over these golden hush puppies right before serving. YUMMO!
With hush puppies being close to cornbread in flavor, I love adding a little sweetness to mine. If you're not a fan of sweet hush puppies, you can omit the keto sweetener.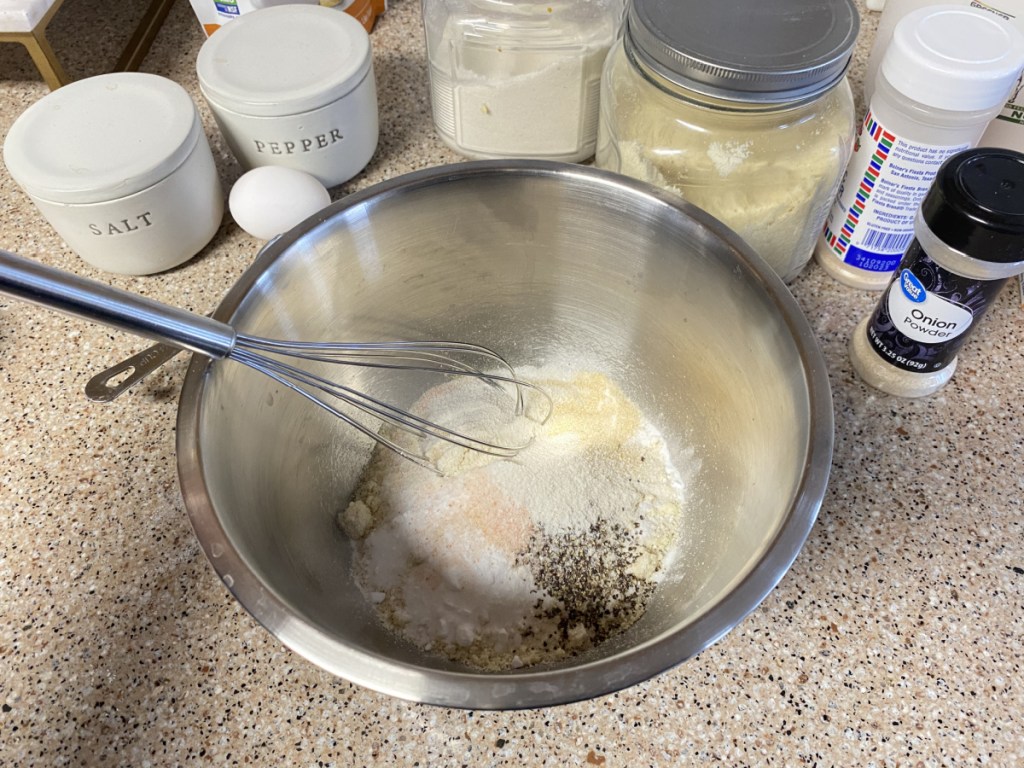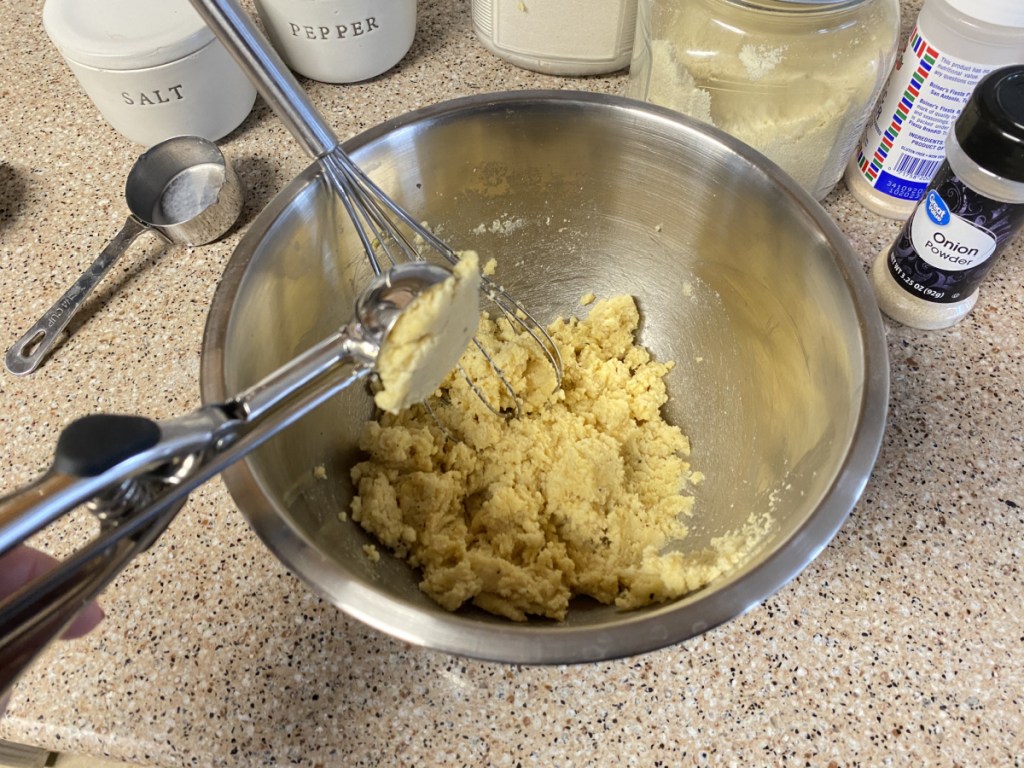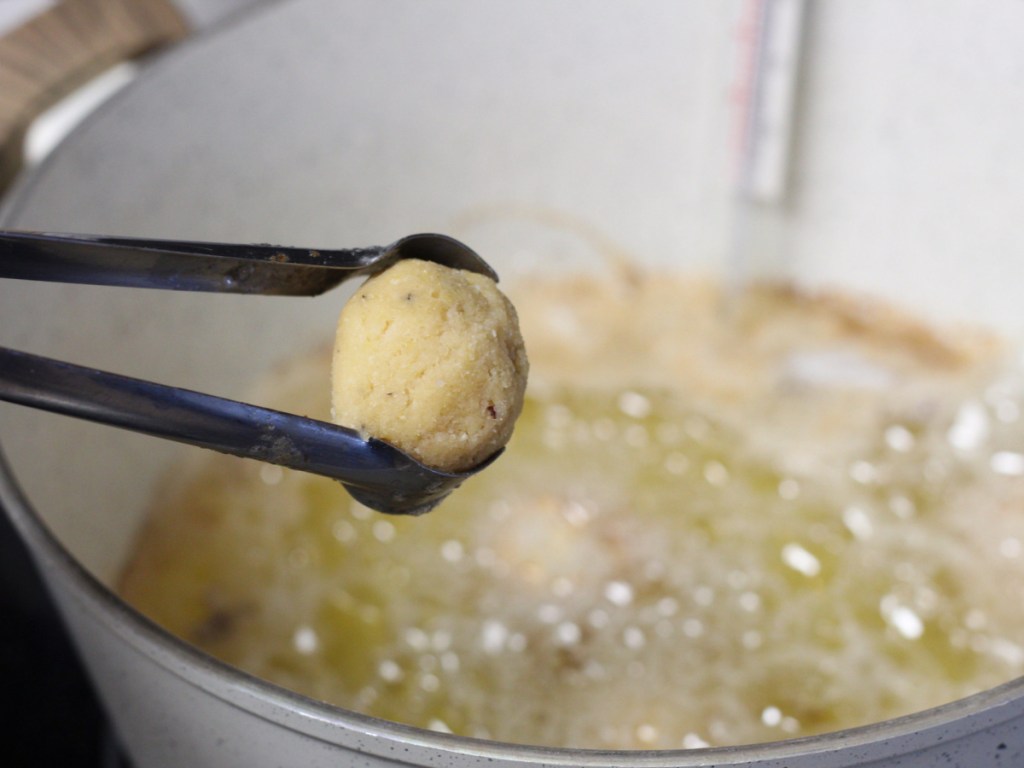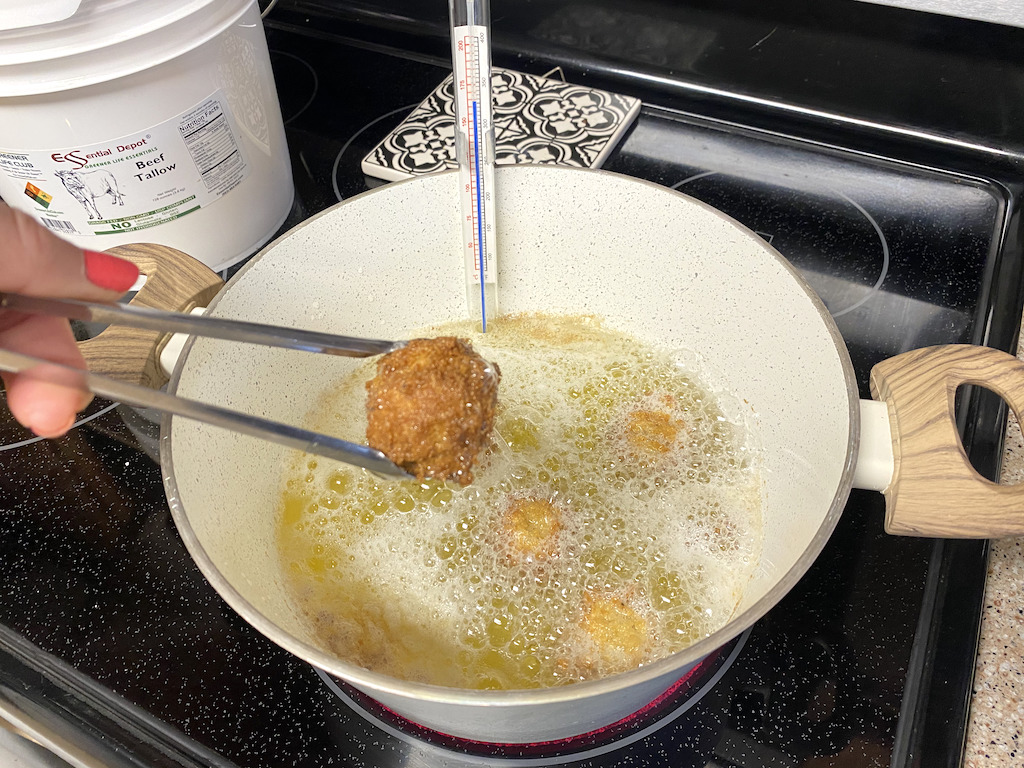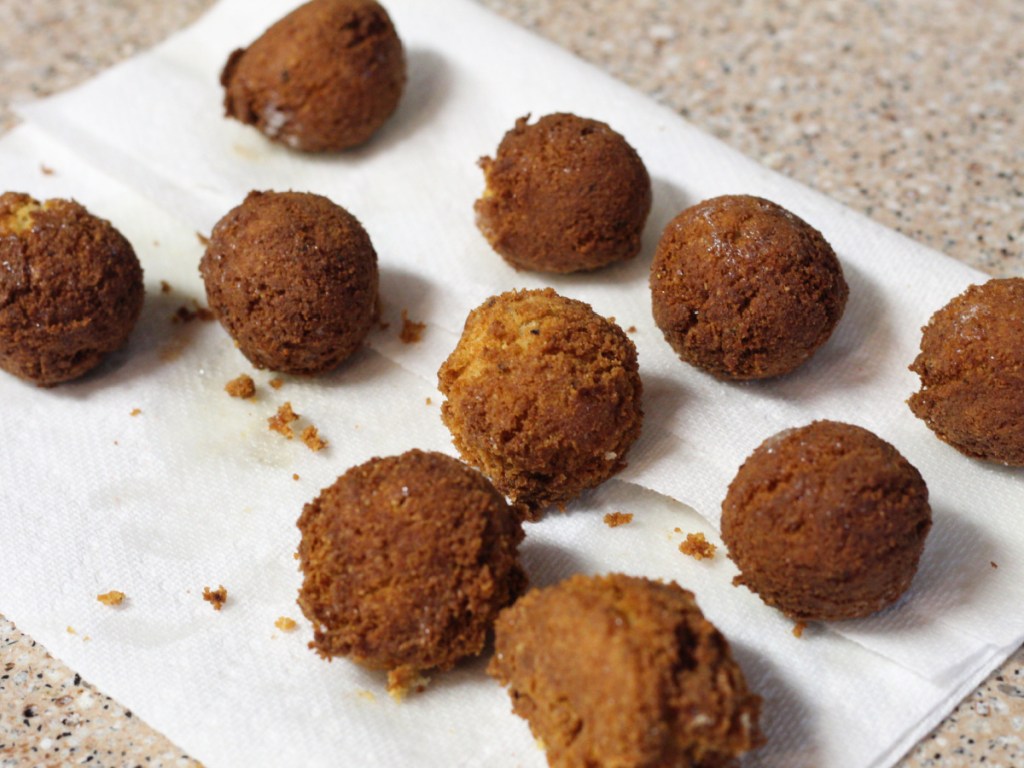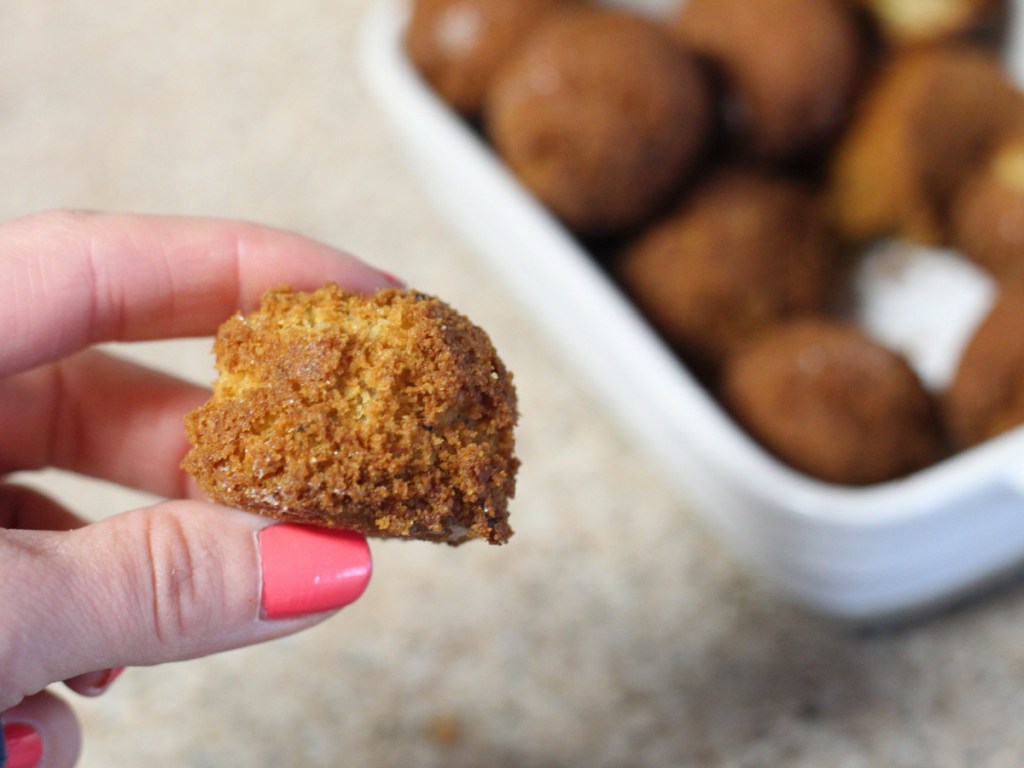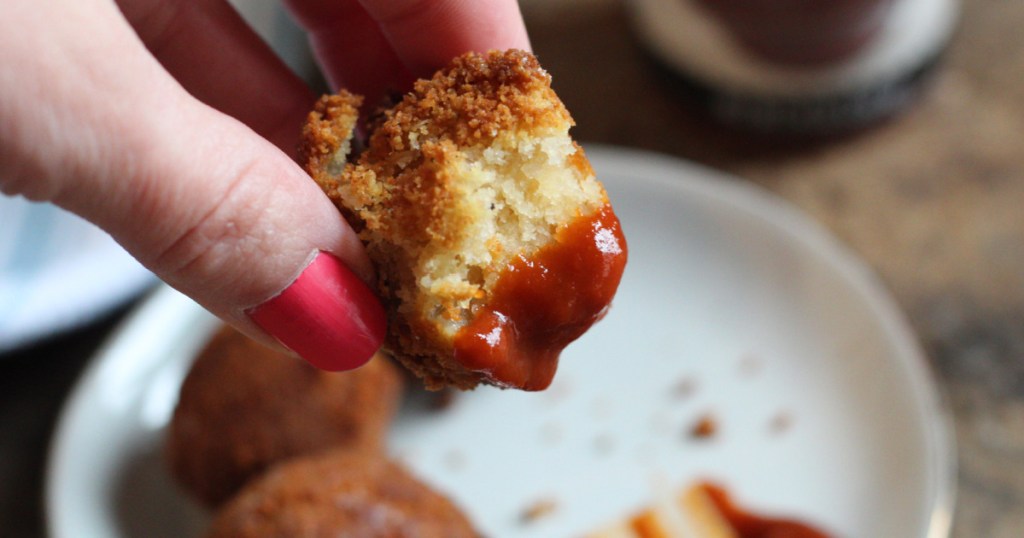 ---
yield: 12 SERVINGS
prep time: 15 MINUTES
cook time: 10 MINUTES
total time: 25 MINUTES
Missing hush puppies since you've gone keto? This low carb recipe uses almond flour instead of cornmeal to keep it low carb.
Ingredients
1 teaspoon baking soda
1/2 teaspoon garlic powder
1/2 teaspoon onion powder
1/4 teaspoon salt
1/4 teaspoon black pepper
1 egg, room temperature
1/4 cup heavy cream
oil for frying, about 3 cups
Directions
1
In a mixing bowl, whisk together almond flour, coconut flour, baking soda, garlic powder, onion powder, salt, pepper, and keto sweetener.
2
Add in egg and heavy cream to the flour mix. Do not overmix the batter, you want a cornbread texture.
3
Place hush puppy batter in the fridge for 30 minutes. You can even make your batter the night before if you'd like.
4
Heat oil in a large saucepan or deep fryer. Let oil reach 325-350 degrees.
5
Scoop a large tablespoon into the hot oil. I usually put 4-6 in at a time. Fry for about 3 minutes or until golden brown. Place hush puppies on a paper towel to drain any excess oil. Repeat the process until all hush puppies have been fried.
Nutrition Information
Yield: 12, Serving Size: 1
Amount Per Serving: 94.5 Calories | 7.8g Fat | 4.7g Total Carbs | 1.8g Fiber | 0.6g Sugar | 0g Sugar Alcohol | 0.8g Erythritol | 3g Protein | 2.1g Net Carbs
---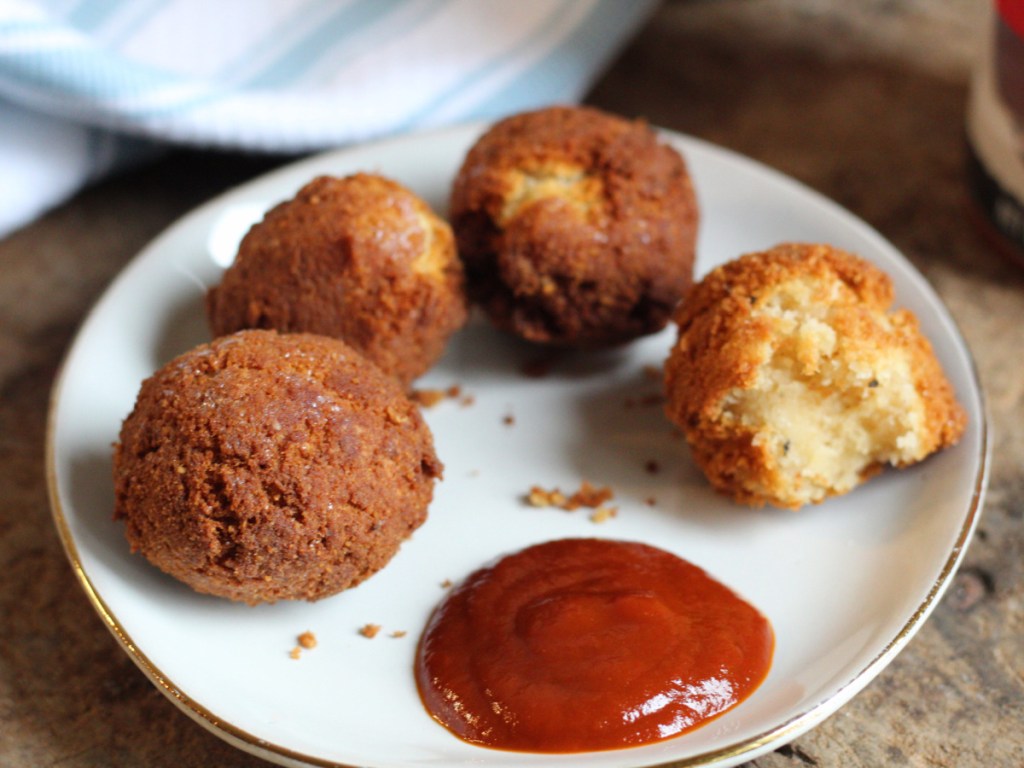 Get your snack on!
Packed with savory flavors on the inside and a perfect golden crunch on the outside, these hush puppies will be your new favorite keto-friendly snack. They taste just like cornbread but are even better because they are fried and oh so crispy! YUM!
I can't wait to make these with some fried fish for dinner, my mouth is water just thinking about it.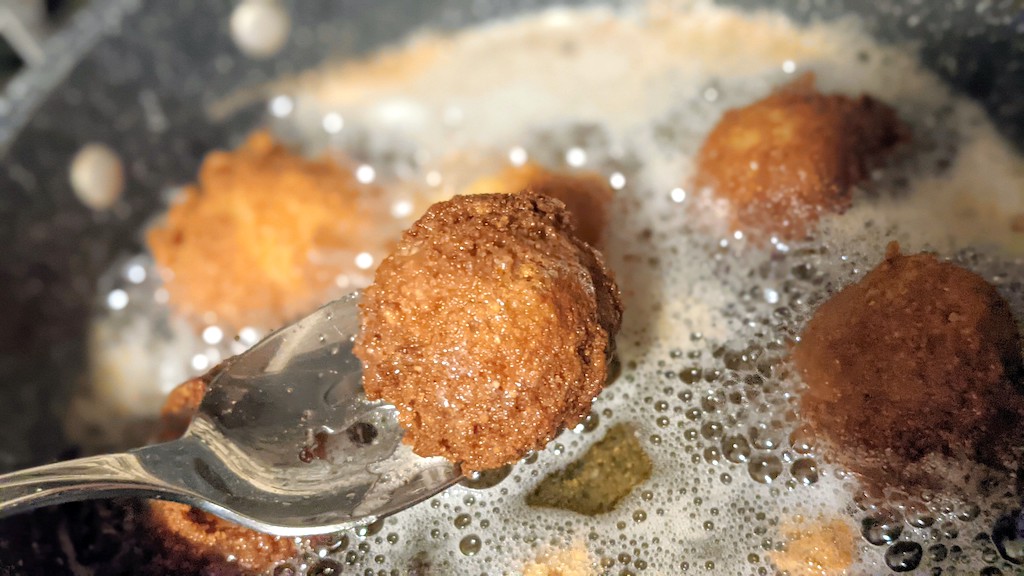 My team member Jen gave this recipe a test for me, and here's what she had to say:
"This recipe was super EASY, just mix up some ingredients and go! It's fast and the taste is spot on. I love that it also has that corn bread-like texture, but without the carbs. I would say these are exactly like traditional hush puppies, but with a lighter texture. These went great with our fish, and I could totally eat them alone as a snack."
---