Low-Carb & Keto Sweetener Conversion Chart for Recipes | Free Printable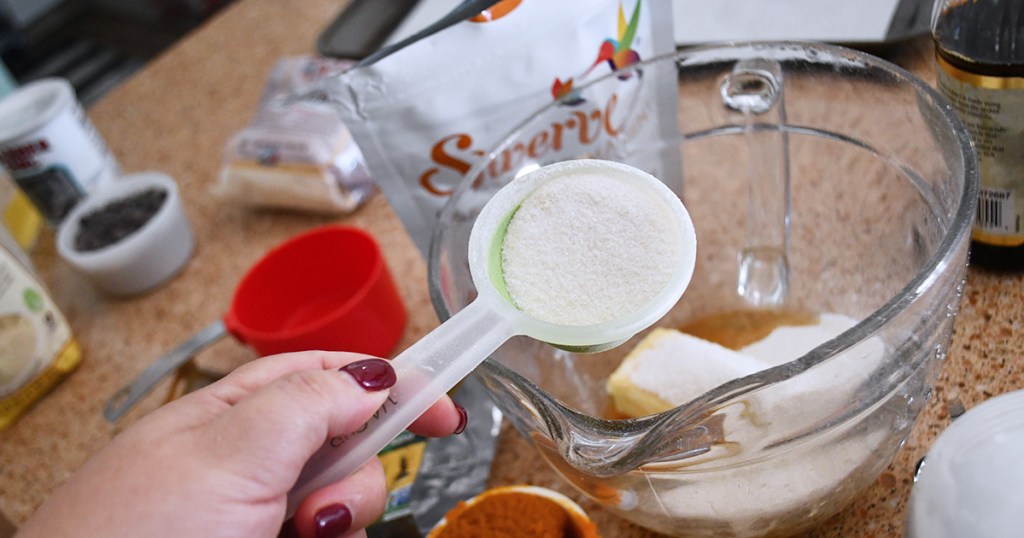 Calling all keto bakers!
Alternative sweeteners are a crucial part of the ketogenic diet for those who love to indulge in sweets. The only problem? It's tricky switching from sugar to sugar-free sweeteners in recipes – especially when some sweeteners are so potent.
Instead of memorizing each sweetener conversation rate or breaking out your calculator every time you bake, download and print this handy sweetener conversion chart! This guide shows popular non-sugar sweeteners and how much you should add for each 1 teaspoon, 1 tablespoon, 1/4 cup, 1/3 cup, 1/2 cup, or 1 cup of sugar.
---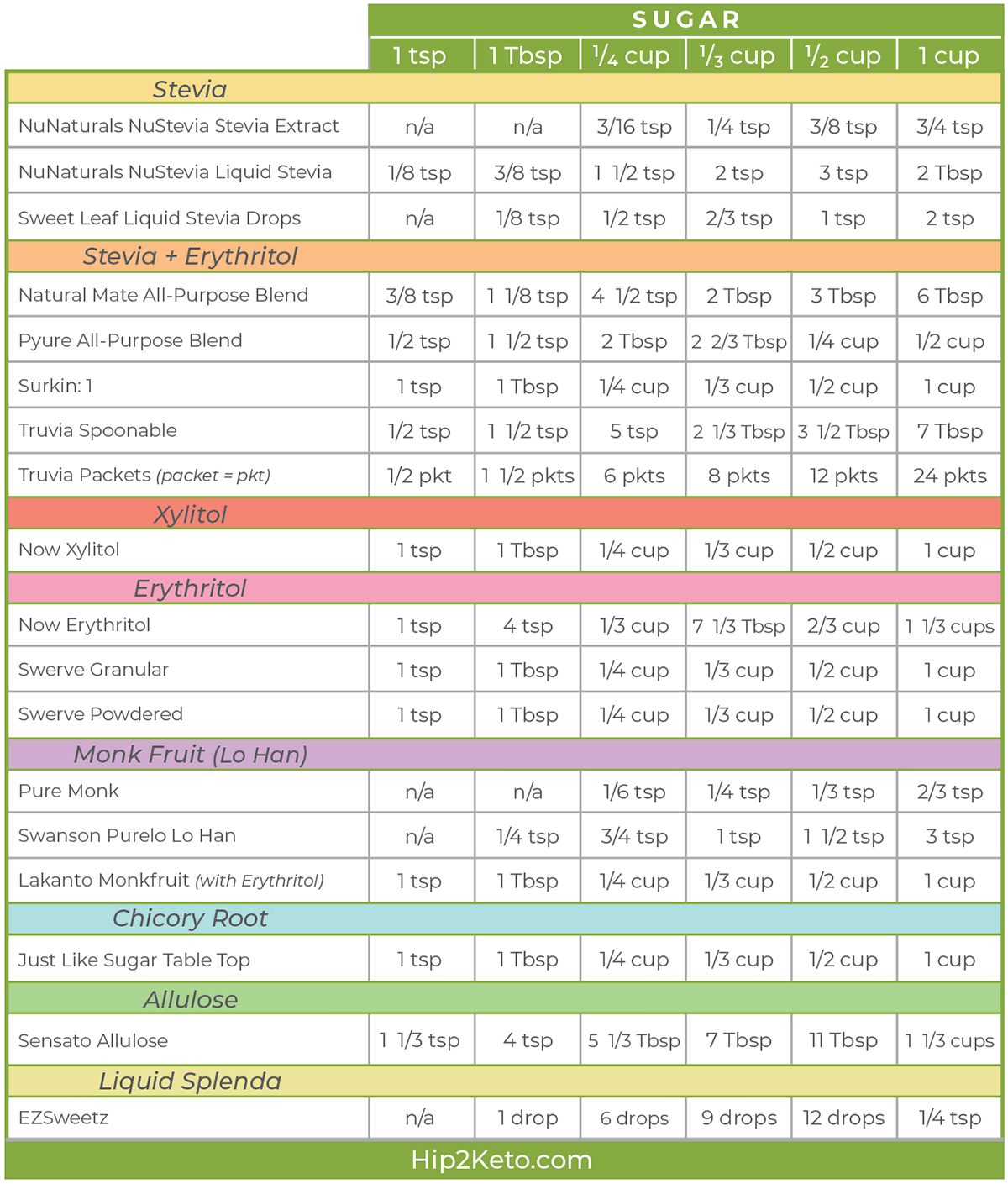 ---
---
Why alternative sweeteners?
As you likely already know, sugar (along with honey, agave, syrup, and other sweet additives) contains carbs that throw the body right out of ketosis. Many keto eaters turn to non-sugar sources like stevia, xylitol, erythritol, and monk fruit to subdue their sweet cravings.
It's worth mentioning that not all alternative sweeteners are created equal. Many sugar-free products you'll find in the store are sweetened with maltitol or sorbitol, which can cause blood sugar spikes. Fortunately, there are some amazing low glycemic sweeteners available.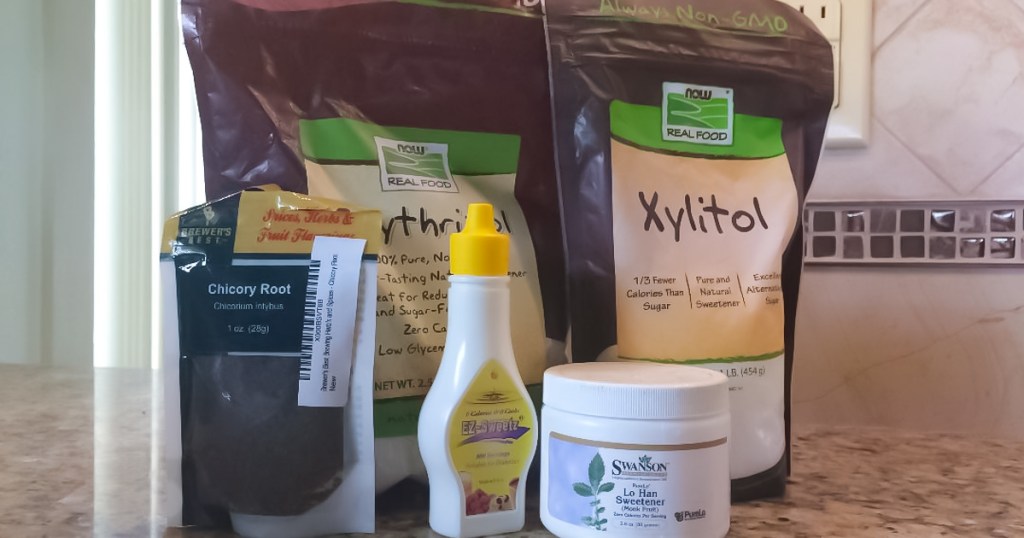 Hip Tips for using sweeteners:
If you find the taste of Stevia off-putting, try a hybrid sweetener that combines stevia with another sweetener, such as erythritol.
Have pets in your household? Xylitol is toxic to dogs, cats, and other pets. It can even cause stomach discomfort in humans.
Brands like Swerve have a 1:1 ratio to replace sugar in recipes, and it comes in both confectioners or granular form!
Since erythritol doesn't break down as well as other sweeteners, add the amount you need to a food processor and pulse into a powder.
Chicory root may help prevent constipation (yay) but it's sometimes mixed with other sweeteners (boo), so check the package label for unwanted additives.
Unlike other sweeteners, Allulose is less sweet than sugar, requiring more in recipes. Be careful to not overdo it to avoid stomach discomfort.
Sucralose, on the other hand, is super concentrated and can be 600 times sweeter than sugar! Use it in recipes where sugar bulk isn't important.
For more, read our keto diet sweetener & recipe conversion post.
---
Get your recipe inspo on with these yummy keto desserts! 😋