Here's How to Make the Best Keto Margarita!
Sip your way into spring and summer with our keto margarita recipe.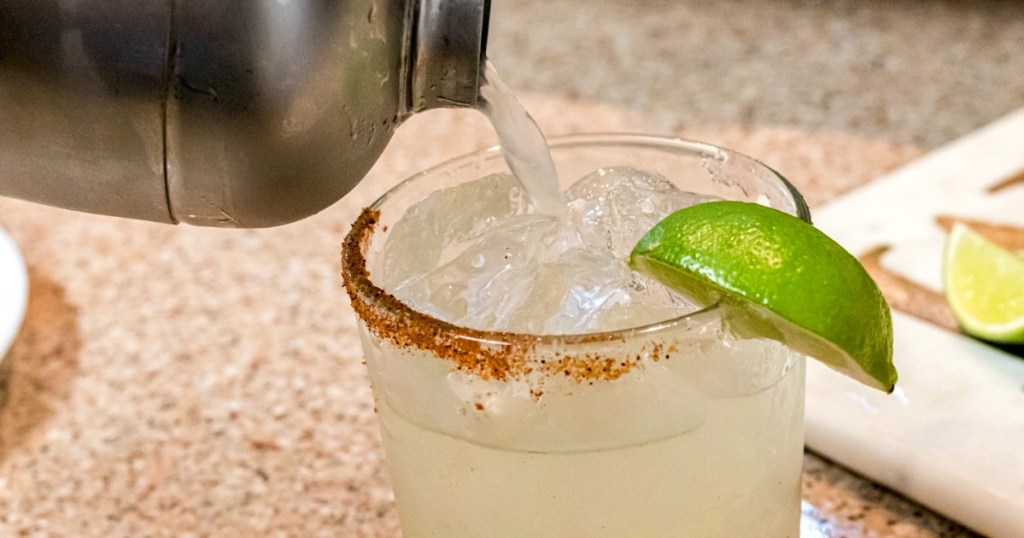 Cheers to a well-deserved cocktail!
There's nothing better than a refreshing keto cocktail that you can enjoy at the end of a long day. Make this yummy zero-carb keto margarita at home and you won't have to worry about a bartender adding in sugary syrup that's loaded with carbs! YES! 🙌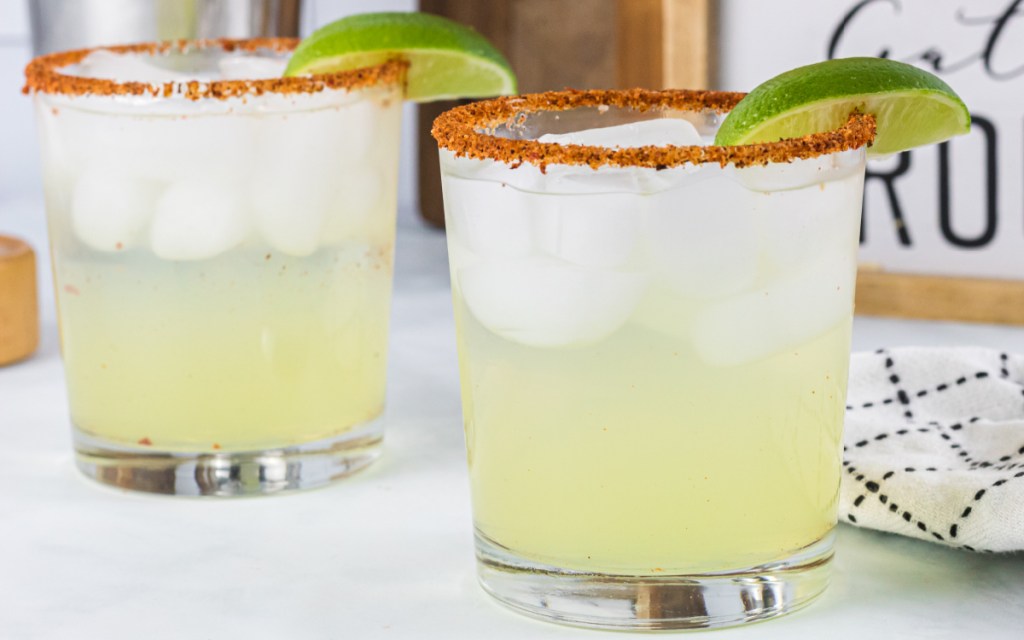 Wondering how many carbs are in a margarita?
A homemade classic margarita is around 10-15g of carbs. However, if you order this beloved cocktail at a restaurant like Applebee's, it can be up to 41g carbs. 🤯 This is likely due to a premade sweet and sour mix used in the cocktail.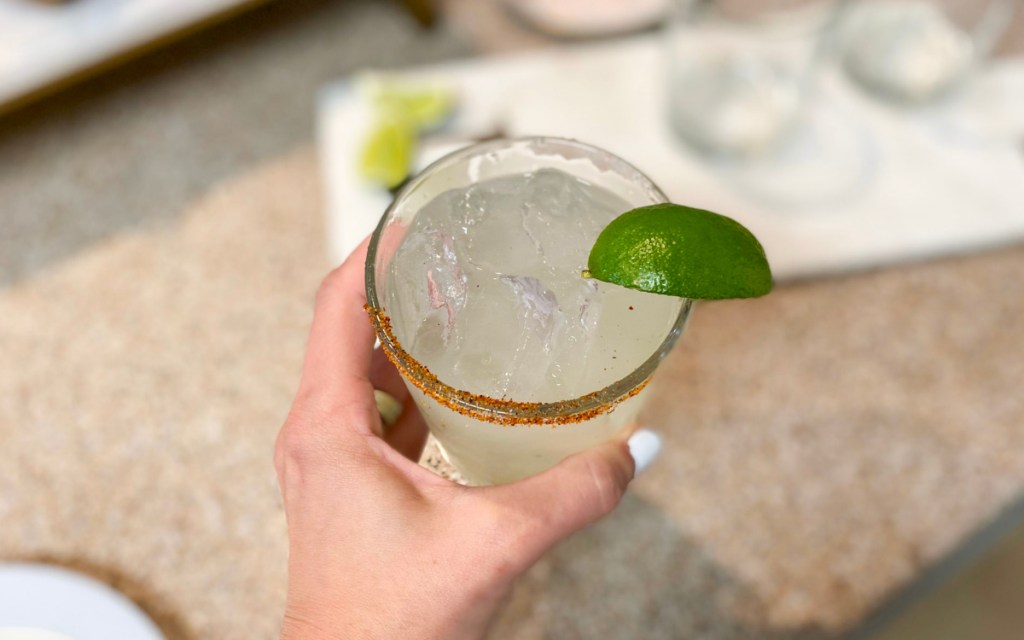 And how many calories are in a margarita?
Typical margaritas have around 167 calories. In this recipe, our keto margarita clocks in at only 100! We'll toast to that. 😉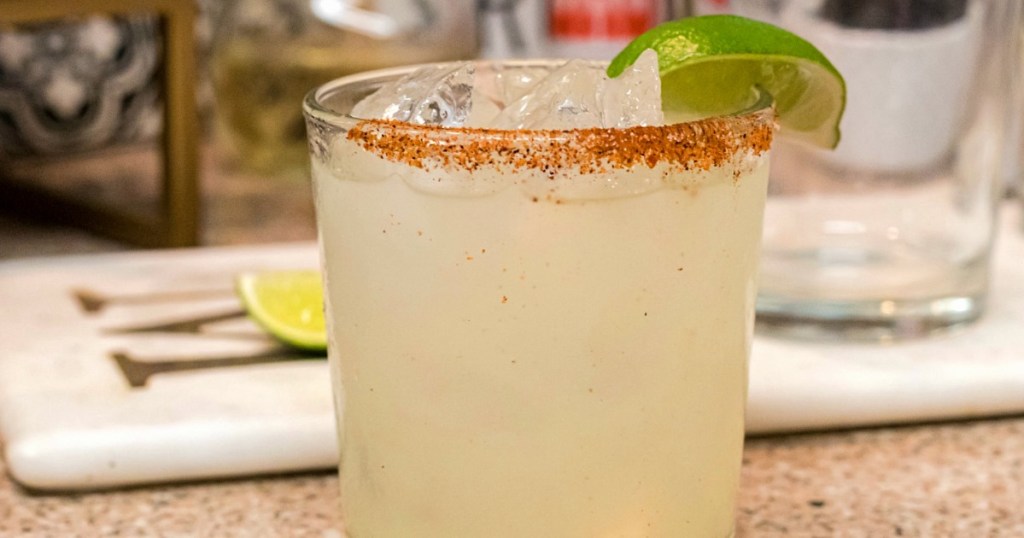 This classic recipe is so delicious and easy to make, you'll want to sip on one all spring and summer long. You can, of course, experiment with your favorite flavors, but we found this simple and refreshing lime margarita to be our go-to recipe to mix up whenever the thirst strikes.
Watch my video to see how simple these keto margaritas are to make: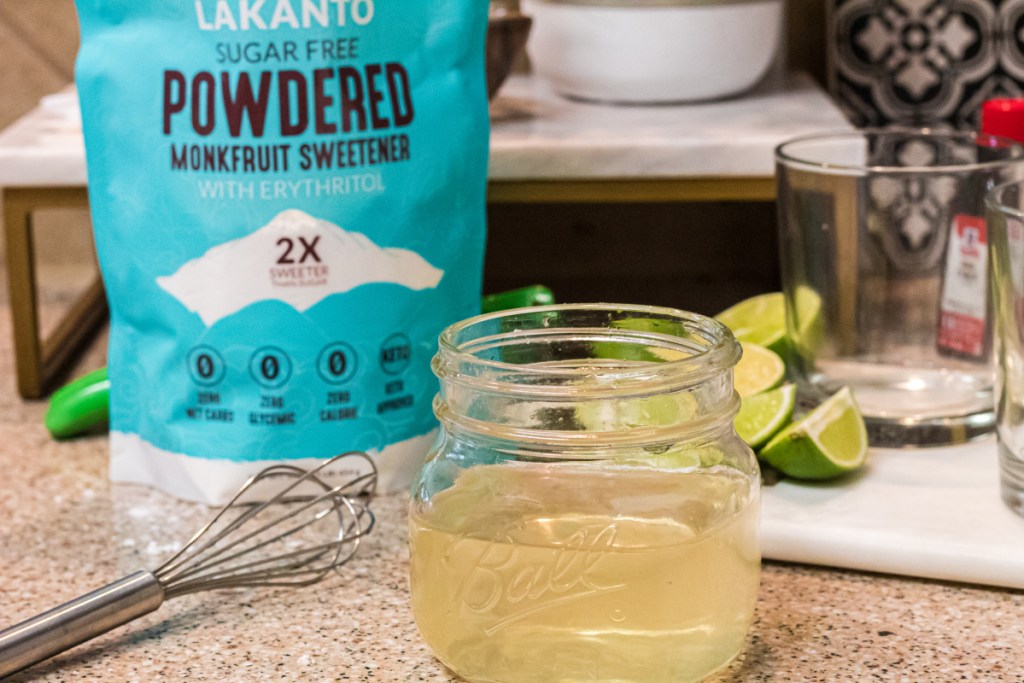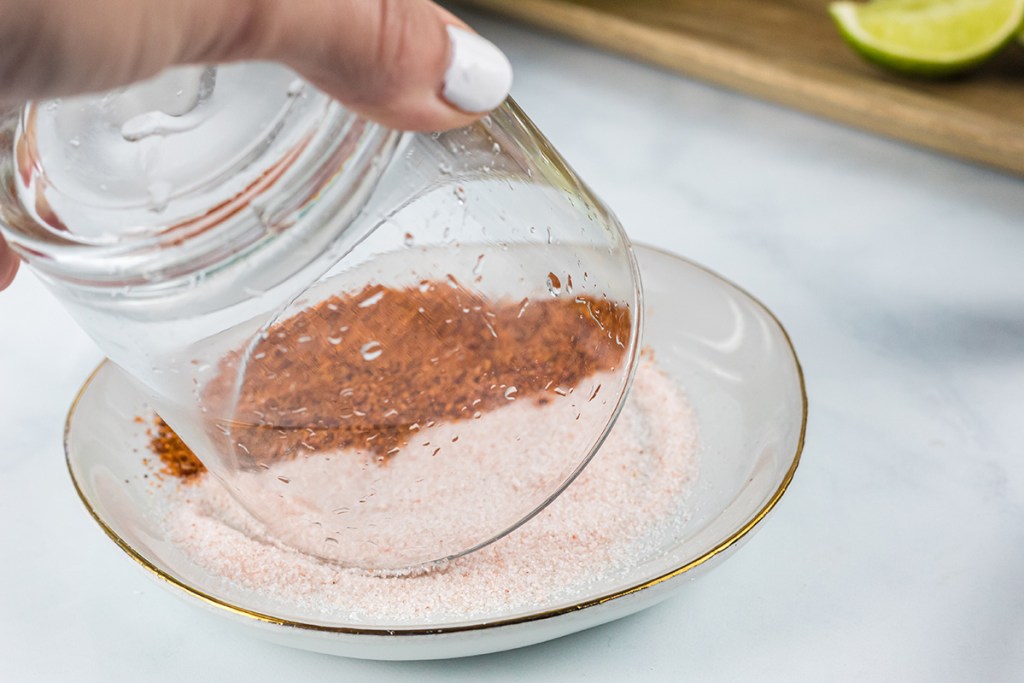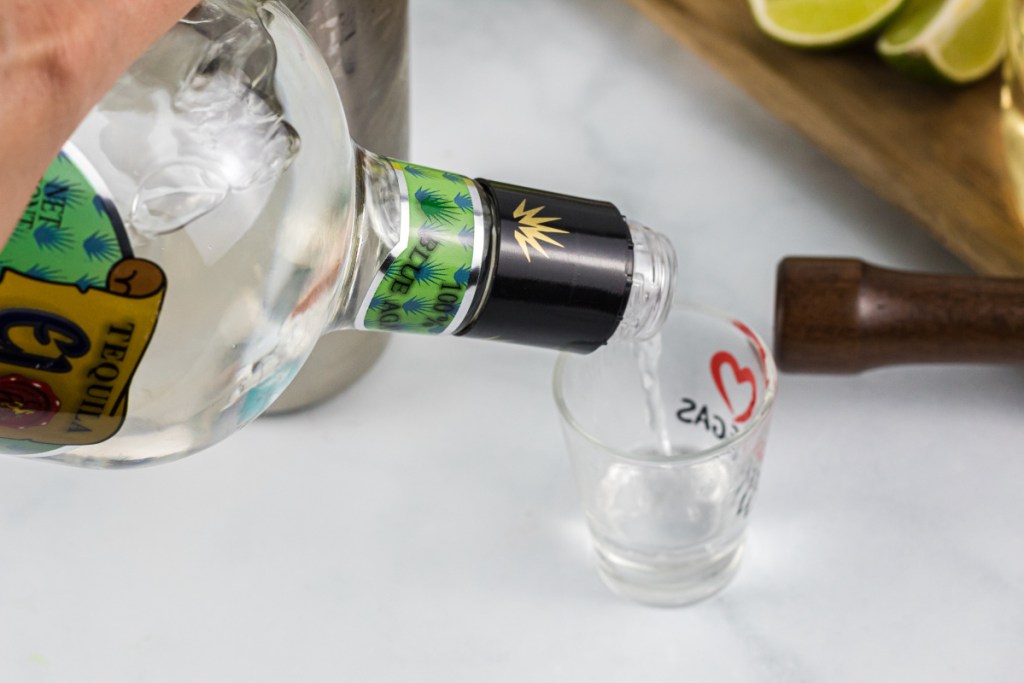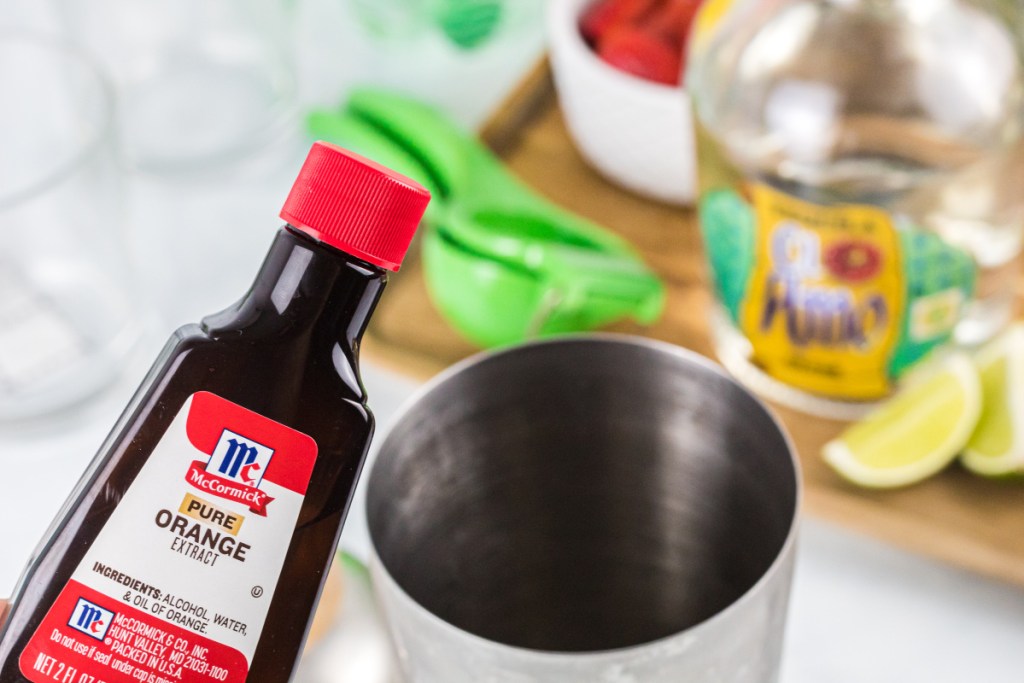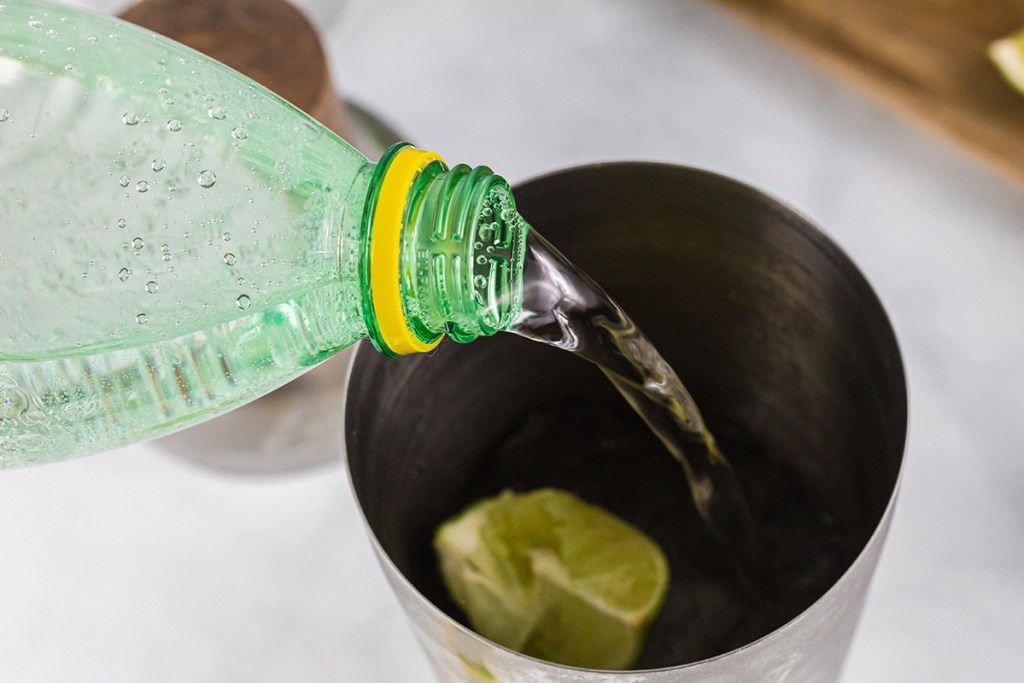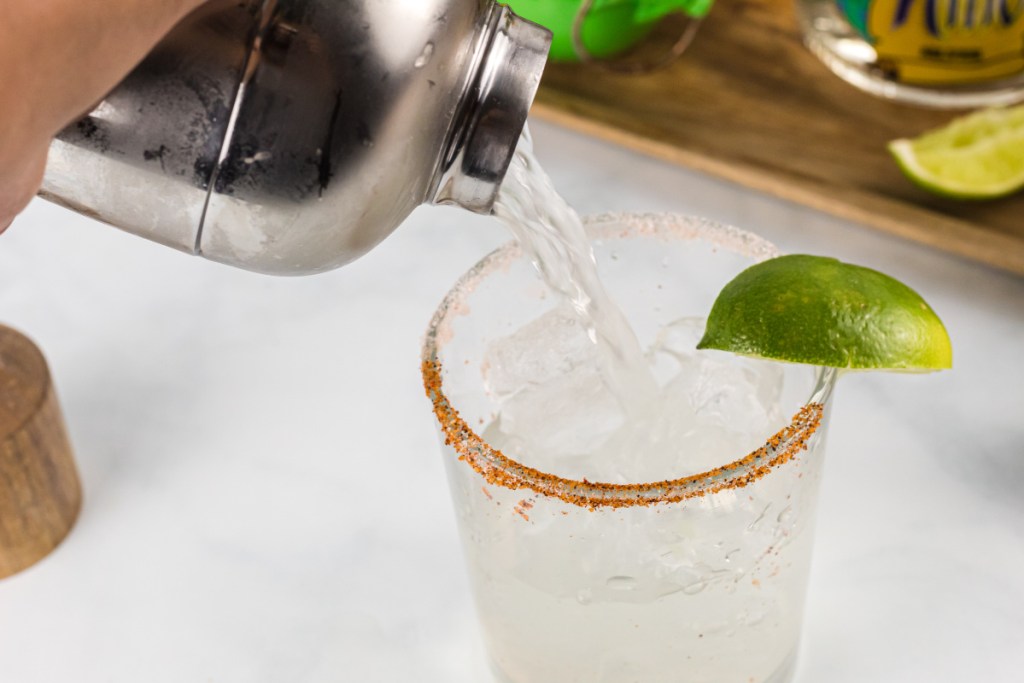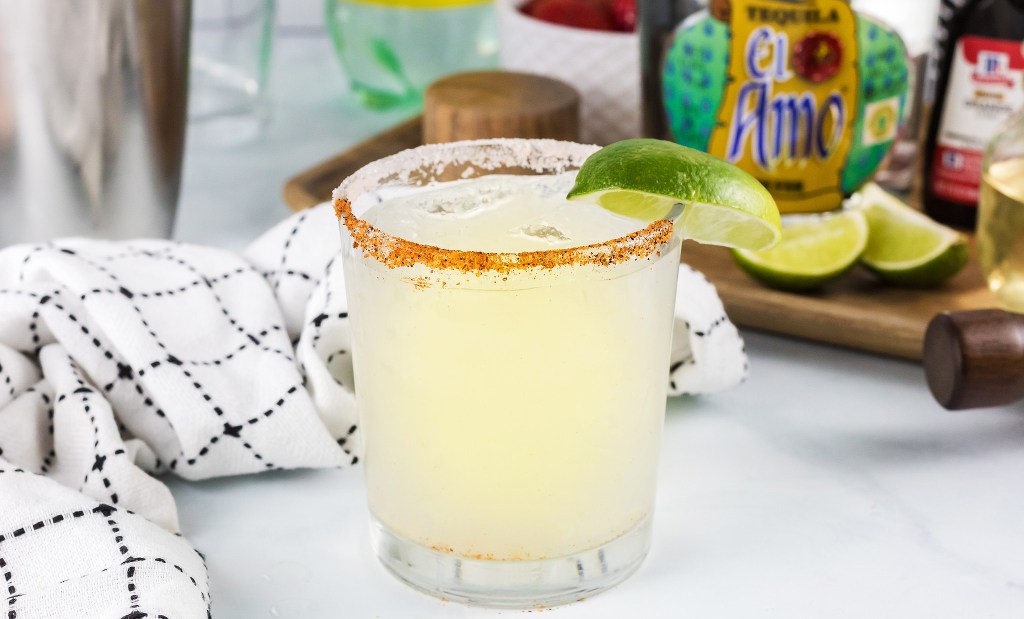 ---
yield: 1 SERVINGS
prep time: 3 MINUTES
total time: 3 MINUTES
Kick back and relax with a cool and refreshing keto-friendly margarita in a classic lime flavor, slightly sweetened with monk fruit simple syrup.
Ingredients
Keto Simple Syrup:
Keto Margarita:
1 oz. - 1.5 oz. preferred tequila
1 oz. - 2 oz. keto simple syrup (based on your sweetness preference)
1 oz. fresh lime juice
2 oz. preferred sparkling water
Directions
1
Prepare the keto simple syrup:
In a small jar, add 1 cup warm water and 1/2 cup powdered monk fruit sweetener. Whisk until powdered sweetener has completely dissolved.
2
Prepare your margarita glass by dipping the rim into lime juice or running a lime wedge around the top. Then press the rim into coarse sea salt or chili lime salt (optional).
3
In a cocktail shaker, add all margarita ingredients and 1 cup of ice. Shake to combine & chill the cocktail.
4
Add ice to your serving glass and pour the margarita through the strainer. Garnish with a lime wedge and enjoy!
Nutrition Information
Yield: 1, Serving Size: 1
Amount Per Serving: 100 Calories | 0 Fat | 6g Total Carbs | 0 Fiber | 6g Sugar Alcohol | 0 Protein | 0 Net Carbs
---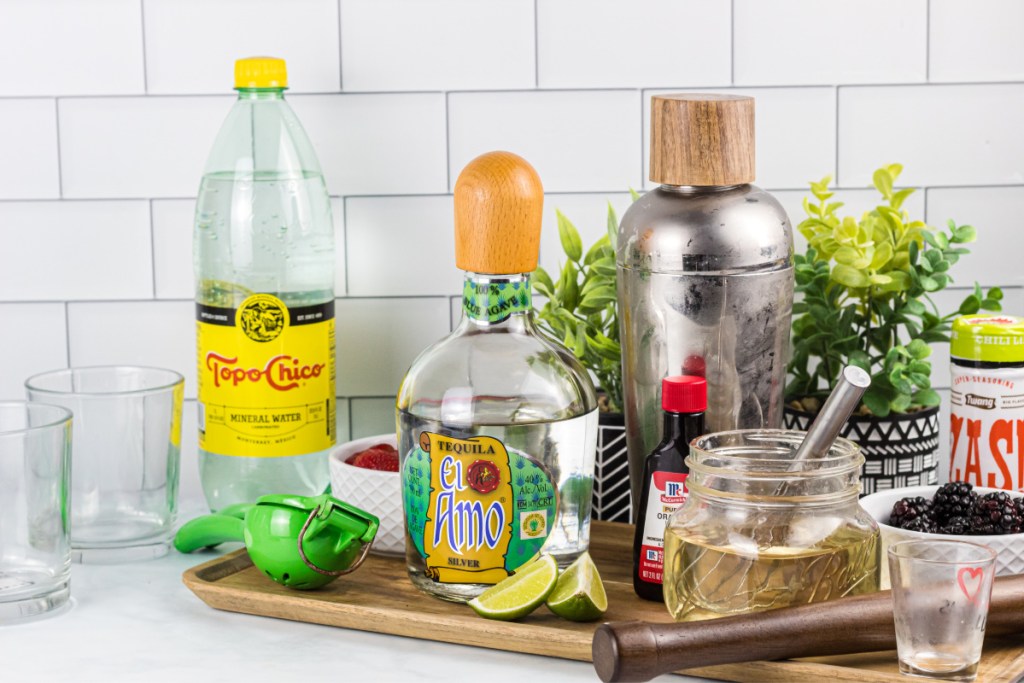 Tips for making the perfect keto Margarita recipe:
Salt around the rim really makes this drink a home run, but kick it up a notch with your fave chili lime salt. It pairs perfectly with the margarita for a delicious kick.
Let's talk simple syrup. It is super easy to make it keto but you just have to remember to use a powdered monk fruit and/or erythritol sweetener and not granular. The powder dissolves so easily that you get no residue from the sugar in the syrup.
Speaking of the syrup, the sweetness is up to you! Our recipe uses 1 oz. for a lightly sweetened cocktail, though you can add an additional shot or two to up the sweetness. Note this will change the nutritional content of the recipe.
If you like spicy drinks, try adding 2 thin slices of jalapeños to your drink before shaking. You'll get all the refreshing lime flavor and then BAM! some heat from the jalapeño.
Prefer a frozen margarita? Just throw your mix into the blender with plenty of ice.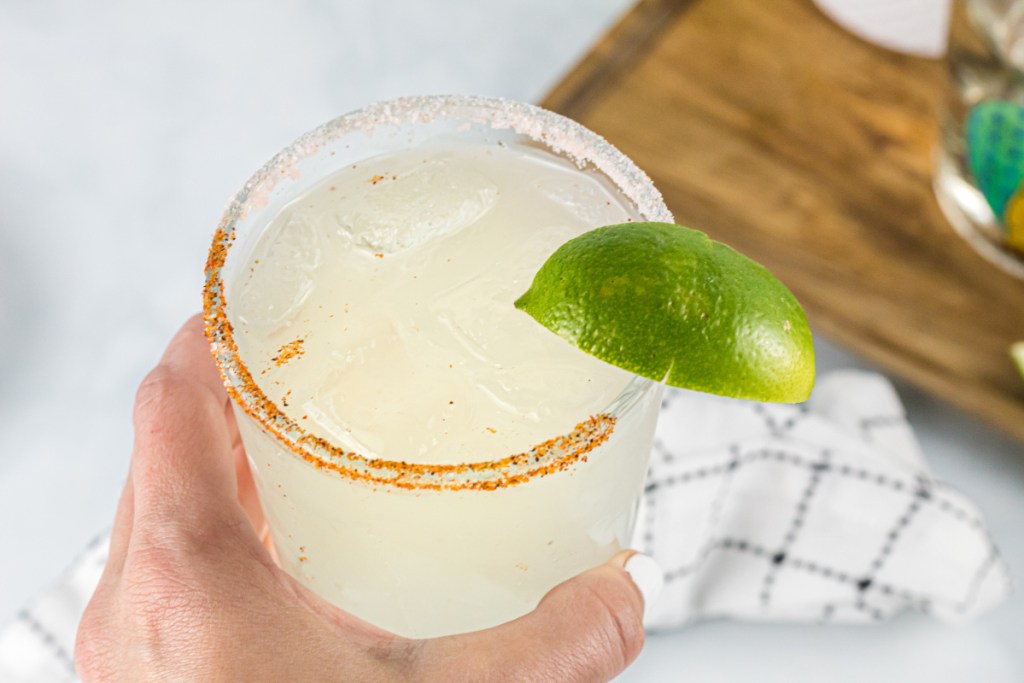 Cocktails, anyone?
This tasty margarita is simple to make and will be a real crowd-pleaser at your next cookout or get-together. I love making a batch on Taco Tuesdays to eat with yummy keto-friendly Mexican food!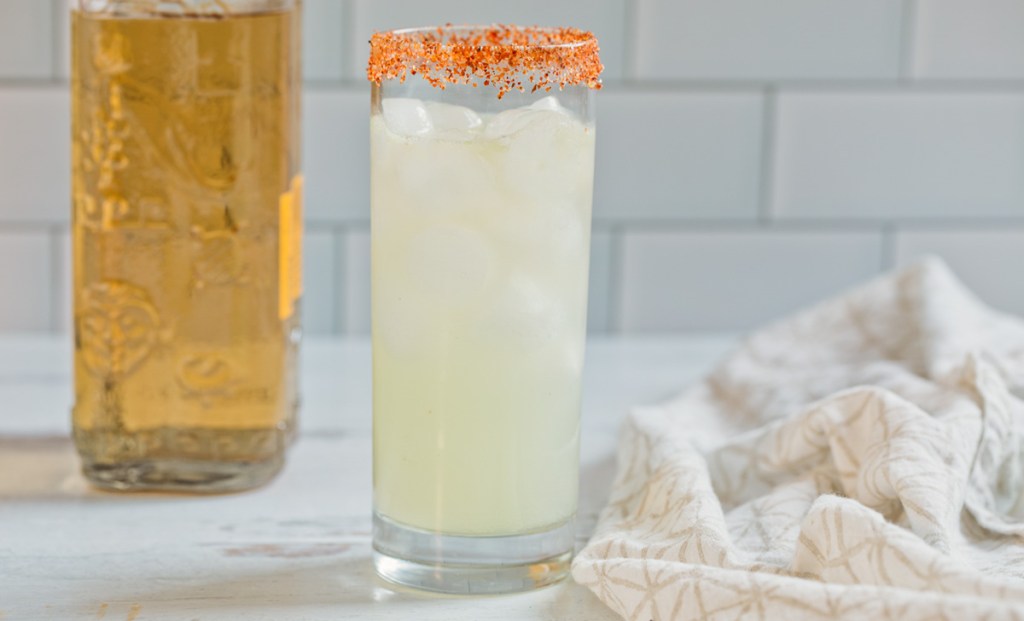 My team member, Jenna, tried this, and here's what she had to say:
"Who would have thought that you could just make a few changes to a regular margarita and make it keto? My favorite part of any margarita is the rim of salt so I love that it's included in this recipe, it makes it so authentic.
I love how easy the simple syrup was to make low carb. The monk fruit powdered sweetener is easily dissolved in water, which is so much simpler than dissolving sugar using a boiling method like a traditional margarita. I chose to use pink grapefruit as my flavor for the sparkling water and it was delicious!" – Jenna

Looking for a premade Keto margarita mix?
If you don't feel like channeling your inner mixologist, we recommend grabbing a Top Hat Provisions ready-to-mix sugar-free margarita mix! Retailing at around $12, this keto margarita mix saves you time and skips straight to the happy hour! There are also other keto cocktail mixes to enjoy, including a sun goddess lemonade.
---