Creamy Keto Buttercream Frosting – Perfect for Cakes & Cookies!
This creamy keto buttercream frosting uses just a few low-carb ingredients.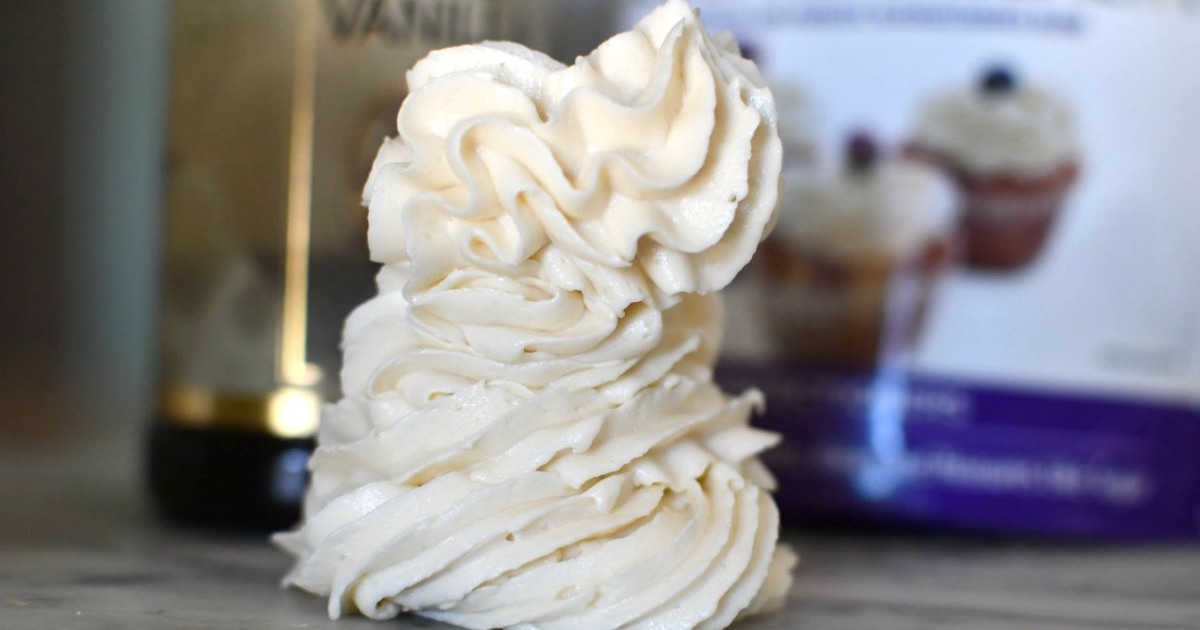 Life is so much better with keto frosting!
Grab a spoon and dig into this glorious buttercream frosting that's also KETO! Yep, you read that right, keto buttercream frosting!
You can have this delicious low-carb frosting as an occasional treat to satisfy sweet cravings when doing some keto-friendly baking.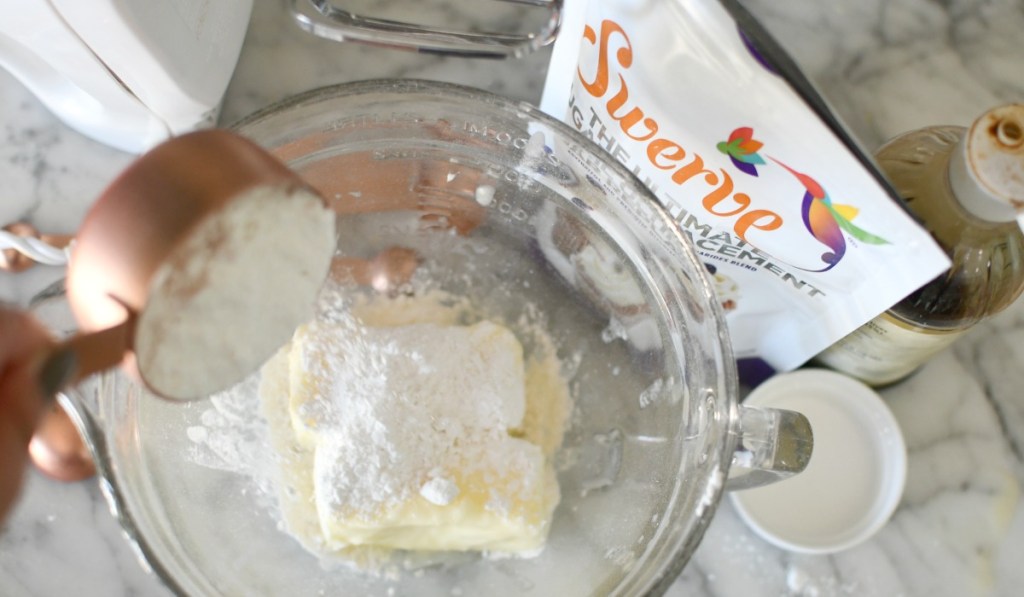 The secret when making this keto frosting is to use a low-carb powdered sweetener such as Swerve confectioners. It does such a great job at making frosting as the taste and texture is so similar to powdered sugar.
You just need a few ingredients and a few minutes to whip up a batch of homemade creamy buttery frosting!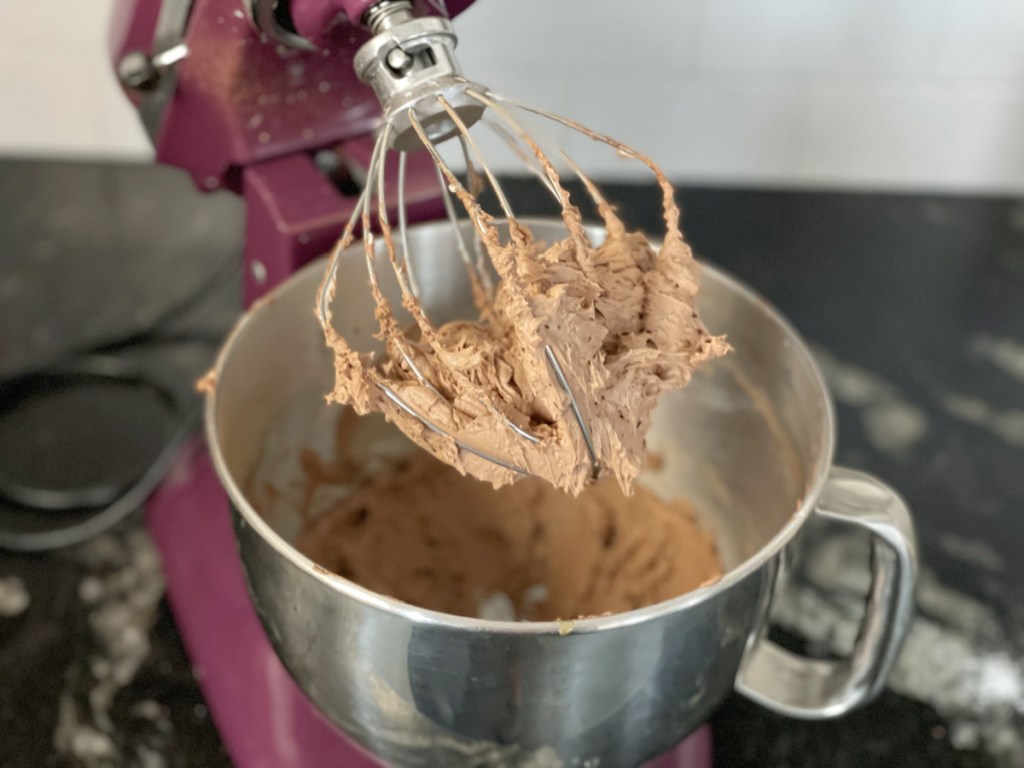 Hip tips for making the best keto buttercream frosting:
Make sure to use softened and not melted butter. The best way to do this is to take the butter out of the fridge and let it soften on the counter first before starting this recipe. In a pinch, you can warm up a glass cup with hot water, dump it out, and place it upside down over the cold butter for a minute or so – that hack will do the trick, too!
Add a few drops of food coloring as desired for extra pizzazz. You can also skip the vanilla and add other extracts to flavor your frosting as desired depending on what type of cake you're baking. Peppermint extract with green food coloring is pretty and tasty!
We suggest starting with 3/4 cup of powdered erythritol and then bumping it up to 1 cup according to desired taste and texture. Adding more will obviously give a sweeter taste and stiffer texture, so give it a taste while making.
Make this into a yummy chocolate frosting! Just add 1/4 cup of unsweetened cocoa powder to this recipe to make a delicious chocolate frosting.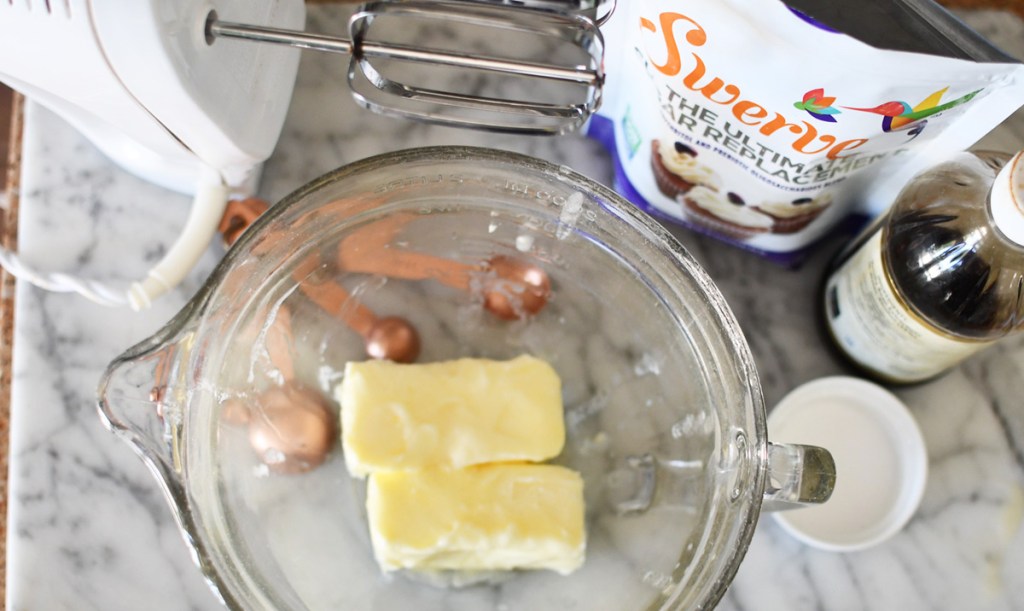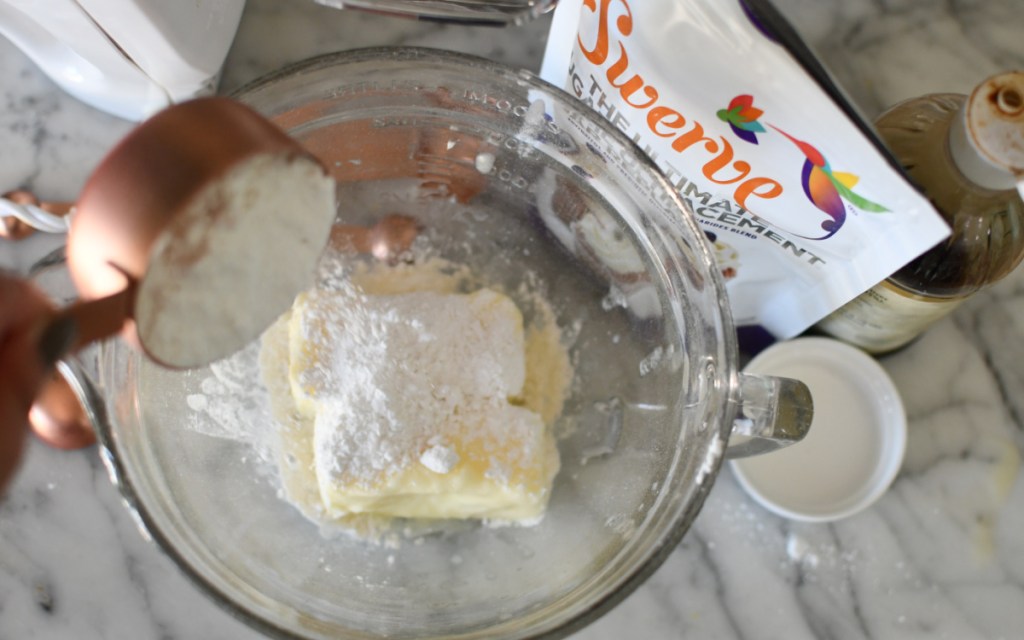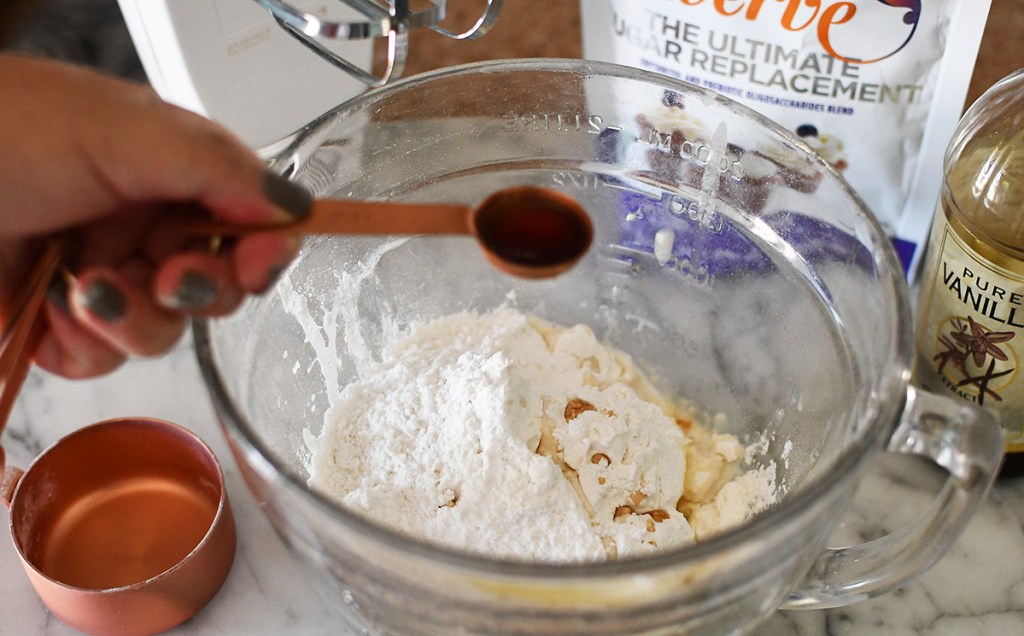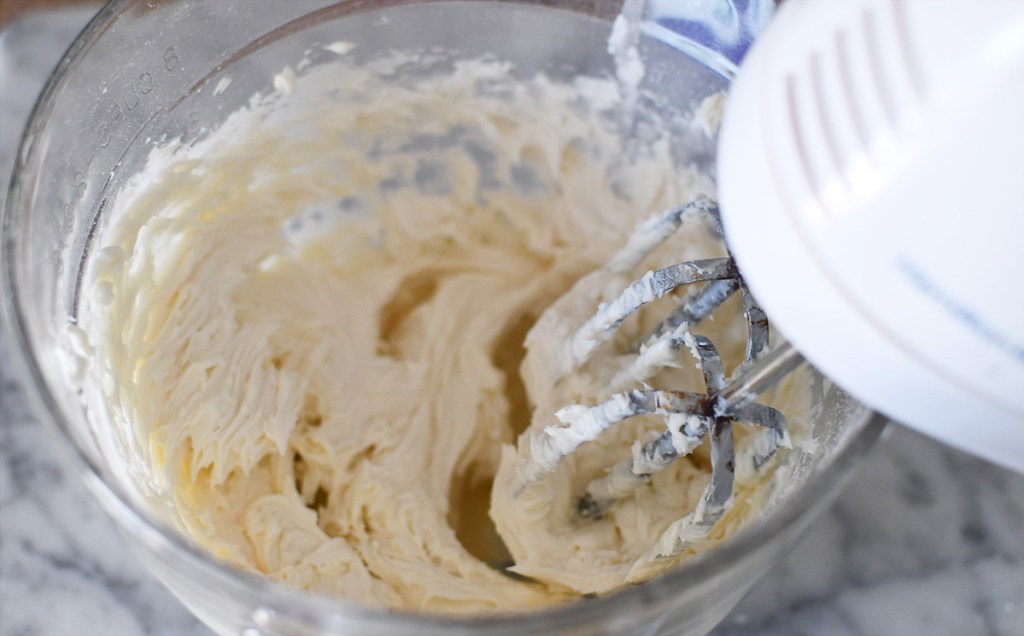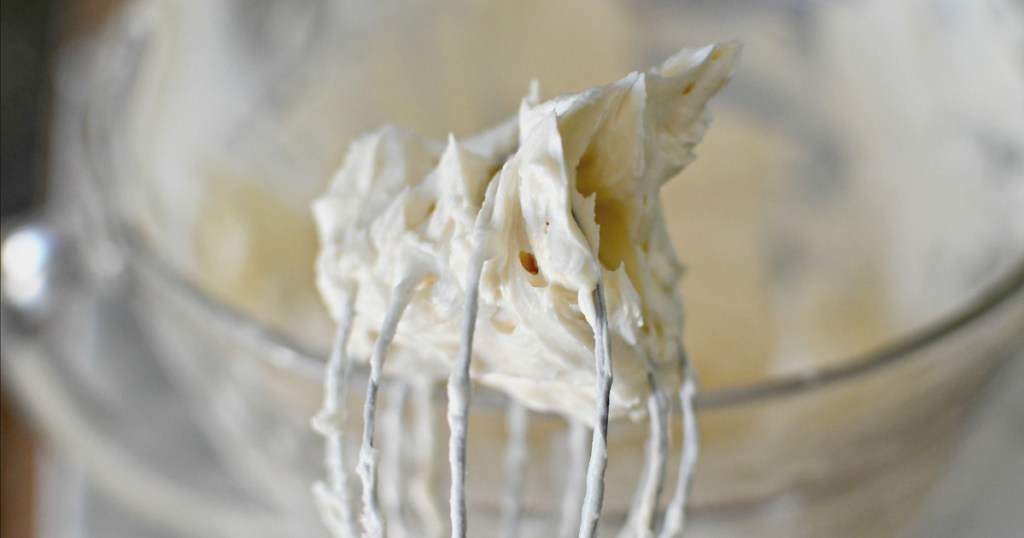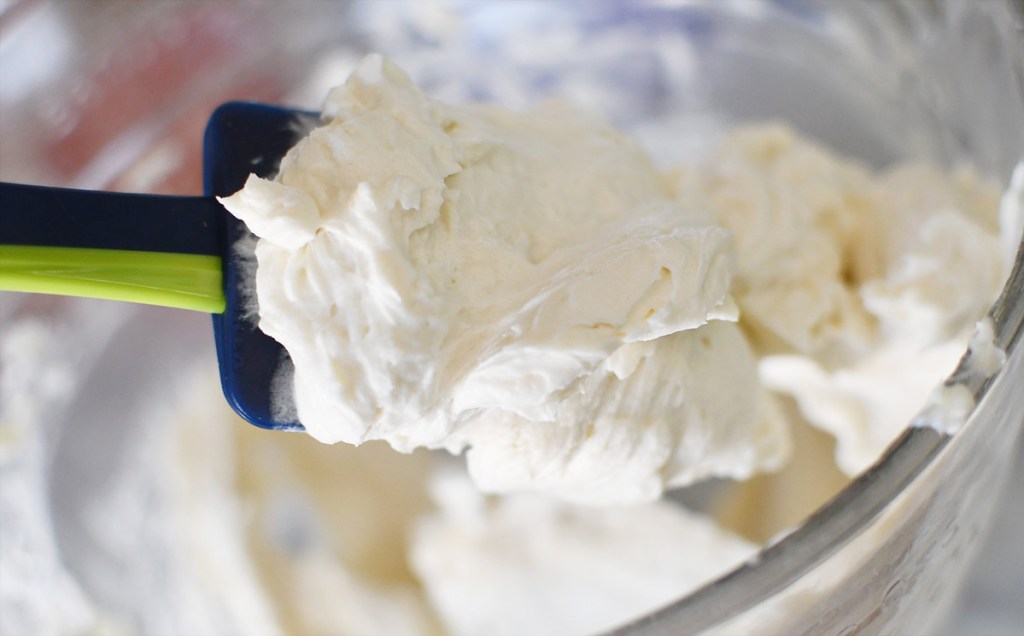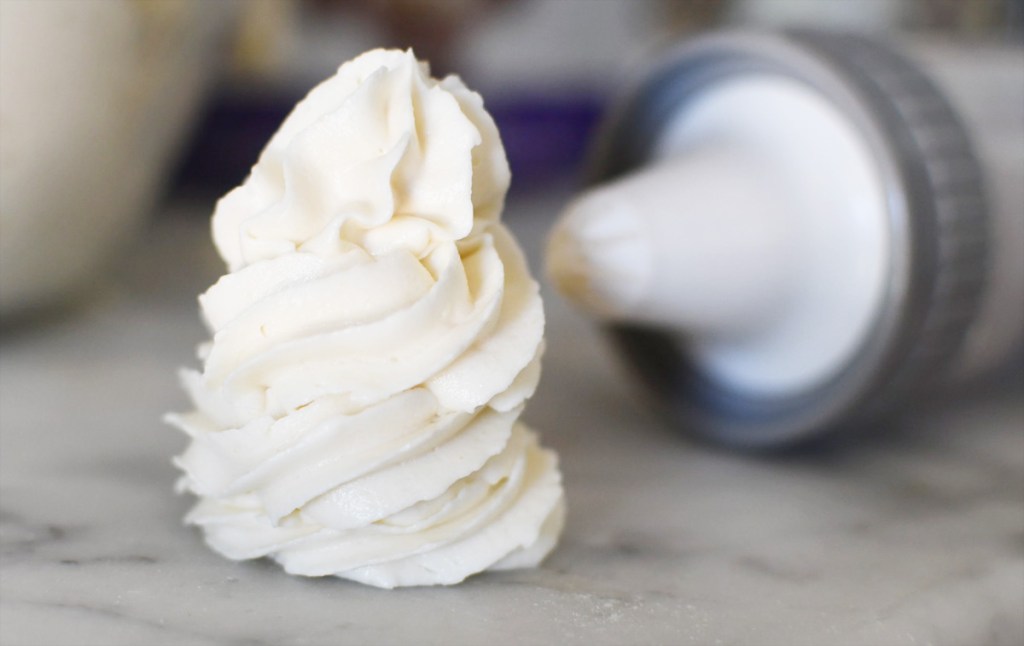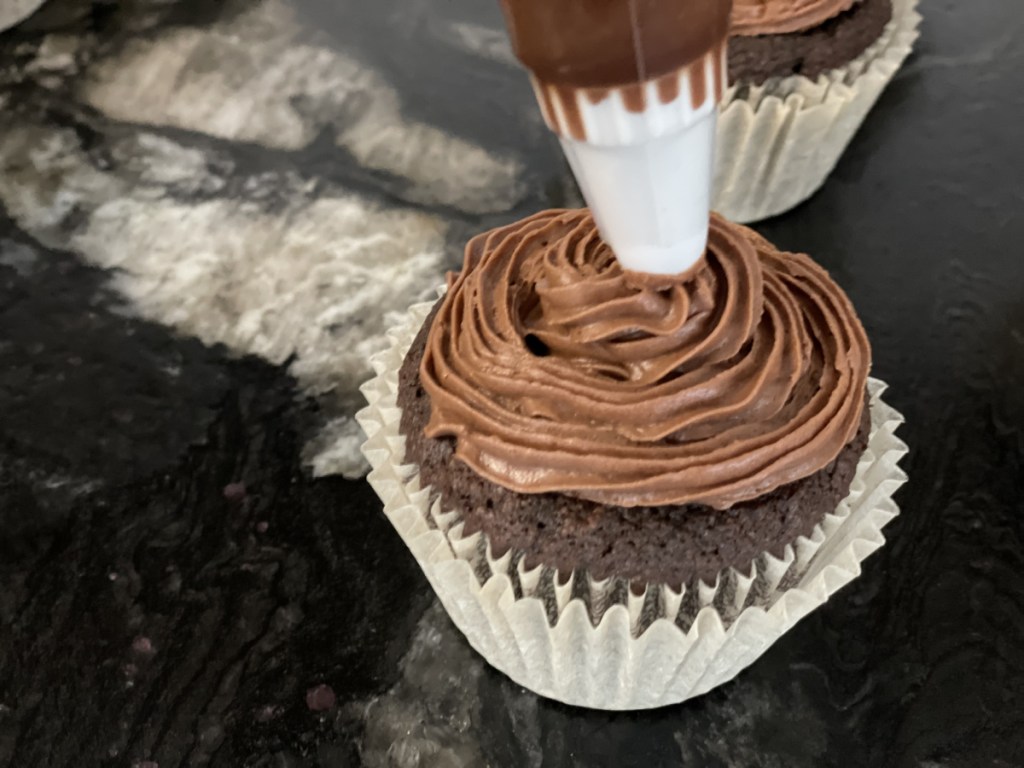 ---
Print
Keto Buttercream Frosting
yield: 12 SERVINGS
prep time: 5 MINUTES
total time: 5 MINUTES
Creamy sweet frosting using just a few low-carb ingredients.
Ingredients
1 cup butter, softened
2 teaspoons heavy whipping cream
Pinch of salt, optional
Directions
1
For the vanilla frosting:
Combine butter, 3/4 cup to 1 cup powdered sweetener, vanilla, and whipping cream into a mixing bowl. Use a hand mixer to beat ingredients for a minute into a creamy frosting. Taste to see if it's sweet enough, and add another 1/4 cup sweetener if desired. Add a pinch of salt if desired. If the mixture is too thick, you can add one teaspoon of cream at a time to desired thickness.
---
For the chocolate frosting:
Add in the cocoa powder, and mix it all together until creamy and combined.
2
Use frosting as desired to frost cake, cupcakes, and cookies. It can be placed in a pastry bag to pipe using pastry tips as well.
Nutrition Information
Yield: 2 cups, Serving Size: 8 teaspoons
Amount Per Serving: 215 Calories | 23.8g Fat | 15.2g Total Carbs | 0.9g Fiber | 0.1g Sugar | 13.7g Sugar Alcohol | 0.8g Protein | 0.6g Net Carbs
Note: The nutritional information above is for the vanilla buttercream frosting using 1 cup Swerve confectioners.
---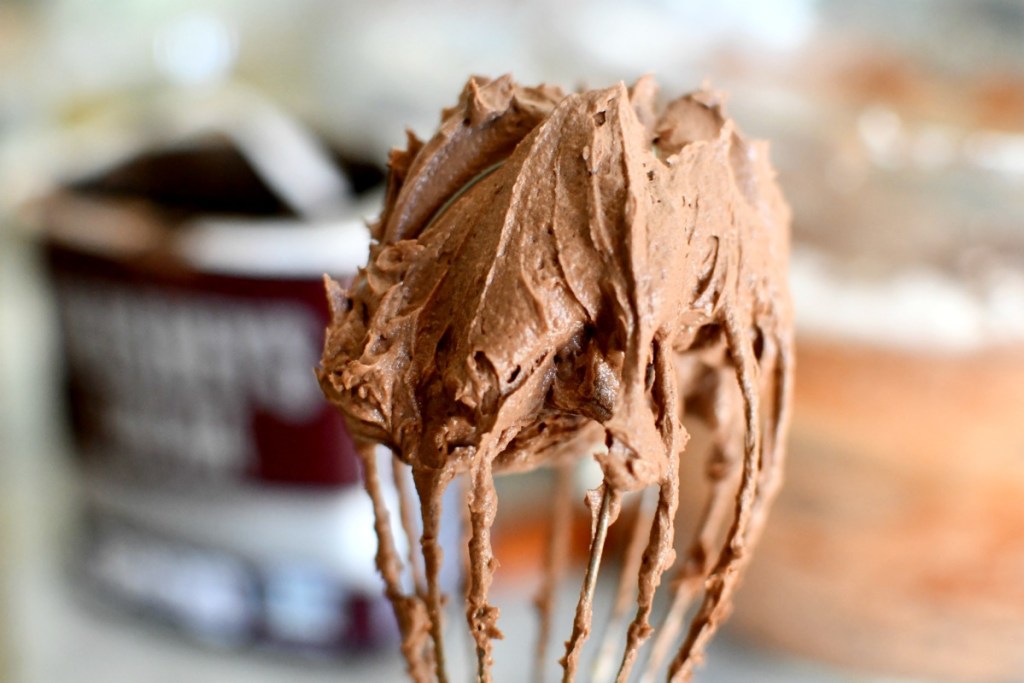 Frosting is my favorite!
Are you a "more cake please" type of person or more of a "gimme all the frosting" fan? I can honestly say that a good buttercream frosting is the BEST! If you'd like to try out a yummy keto version, you won't be disappointed with this one.
I think I love the chocolate even more than the vanilla, but I wouldn't turn down either! Ha!
Is cream cheese more your jam?
We also have a delicious keto cream cheese frosting that you've gotta try! I seriously can sit and eat it with a spoon like it's a keto dessert – all on its own!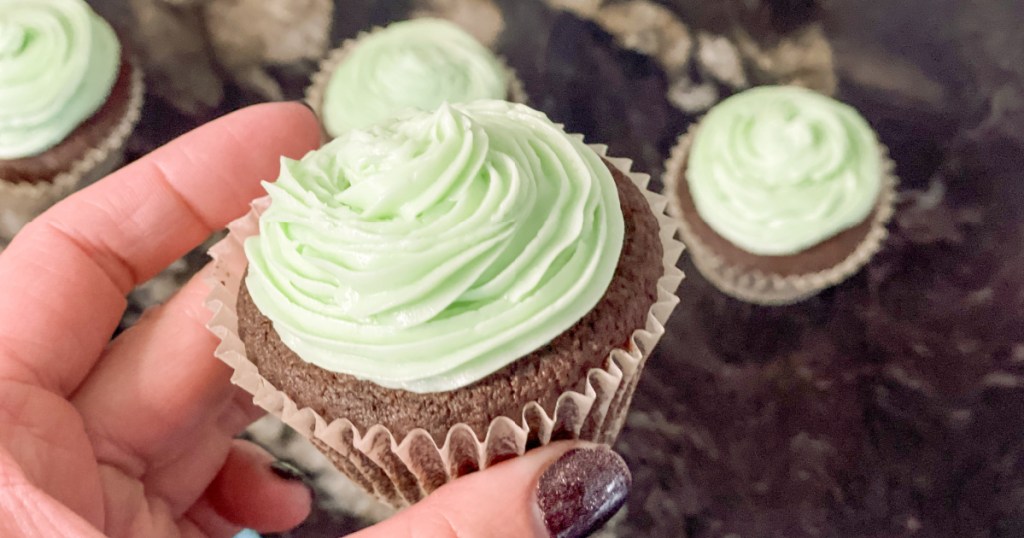 Check out what my teammate Jenna had to say about this frosting:
"This has such a great flavor and consistency! It was super easy to use with my new pastry bag! And my daughter was eating it by the spoonful!
I tried with ¾ cup of Swerve and that seems to be the magic number for me! It's sweet like you imagine a frosting would be, but it still has the rich, creaminess of the butter! I know I have tried it with the full 1 cup and that's good too in my opinion, but it is surely on the sweet side."
---
Trying putting this frosting on Duncan Hines Keto cake mix!