Creamy Keto Buttercream Frosting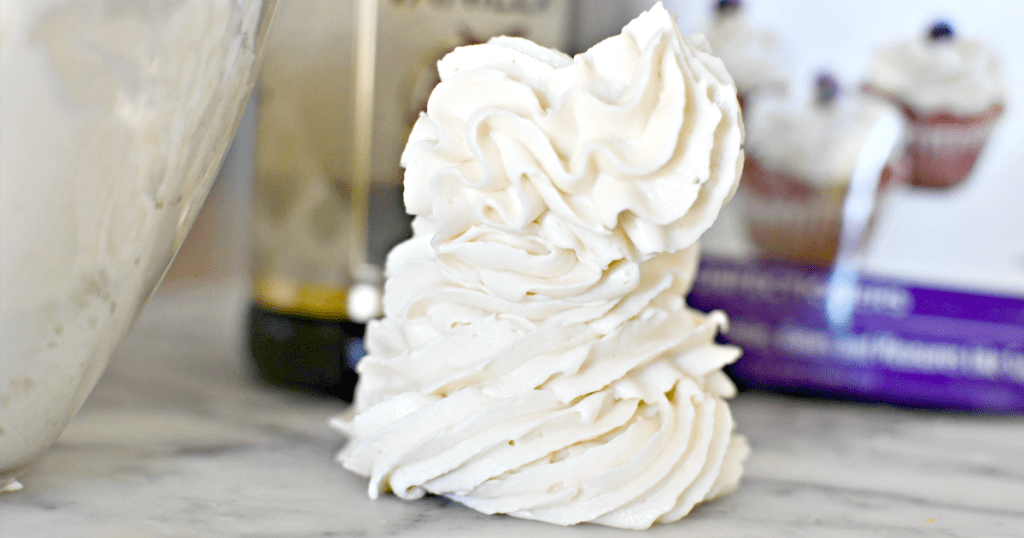 Life is so much better with frosting!
Grab a spoon and dig into this glorious buttercream frosting that's also KETO! Yep, you read that right! You can have keto frosting as an occasional treat to satisfy sweet cravings when doing some low-carb baking. The secret is using a keto-friendly powdered sweetener such as Swerve confectioners.
It does such a great job at making frosting! The taste and texture is beautiful and so much like traditional sugar in my opinion. Plus, you just need a few ingredients and a few minutes to whip up a batch of homemade creamy buttery frosting!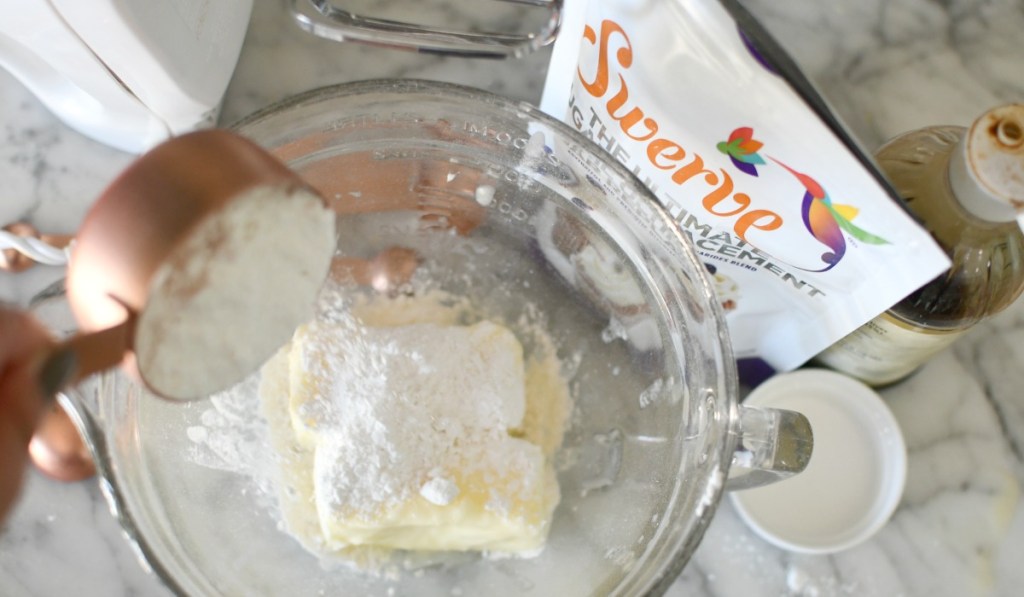 Hip Tips:
---
Use this recipe idea to frost a yummy keto cake or cupcakes. What a great idea for birthdays and special occasions to enjoy cake guilt-free!


---

Add a few drops of food coloring as desired for decoration. You can also add skip the vanilla and add other extracts to flavor your frosting as desired depending on which type of cake you're baking.


---

Make a yummy chocolate frosting instead! Add a 1/4 cup of unsweetened cocoa powder to this recipe to make a delicious chocolate frosting.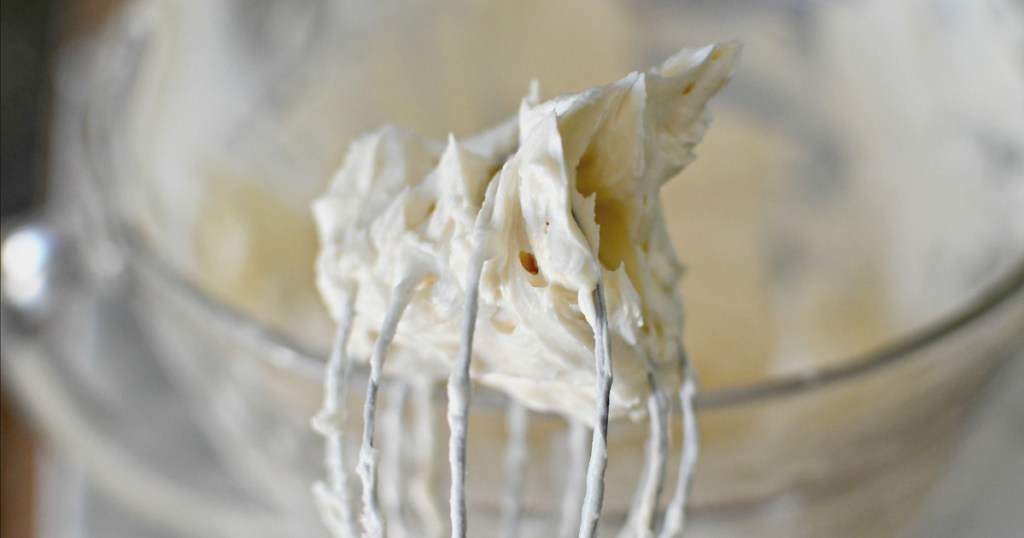 ---
Print
Keto Buttercream Frosting
yield: 12 SERVINGS
prep time: 5 MINUTES
total time: 5 MINUTES
Creamy sweet frosting using just a few low-carb ingredients. Perfect to frost a cake or cupcakes!
Ingredients
For vanilla frosting:
1 cup butter, softened
1 cup swerve sweetener, confectioners
1 teaspoon vanilla extract
2 teaspoons heavy whipping cream
For chocolate frosting:
1/4 cup unsweetened cocoa powder
Directions
1
For the vanilla frosting: Combine butter, Swerve confectioners, vanilla, and whipping cream into a mixing bowl. Use a hand mixer to beat ingredients for a minute into creamy frosting.
---
For the chocolate frosting: Add in the cocoa powder, and it mix it all together until creamy and combined.
2
Use frosting as desired to frost cake or cupcakes. It can be placed in a pastry bag to pipe using pastry tips as well.
Nutritional Information
Yield: 2 cups, Serving Size: 8 teaspoons
Amount Per Serving: Calories: 140, Total Carbohydrates: 4g, Fiber: 0g, Sugar Alcohols: 4g, Net Carbohydrates: 0g, Total Fat: 16g, Protein: 0g
---
Note, the nutritional information above is for the vanilla buttercream frosting.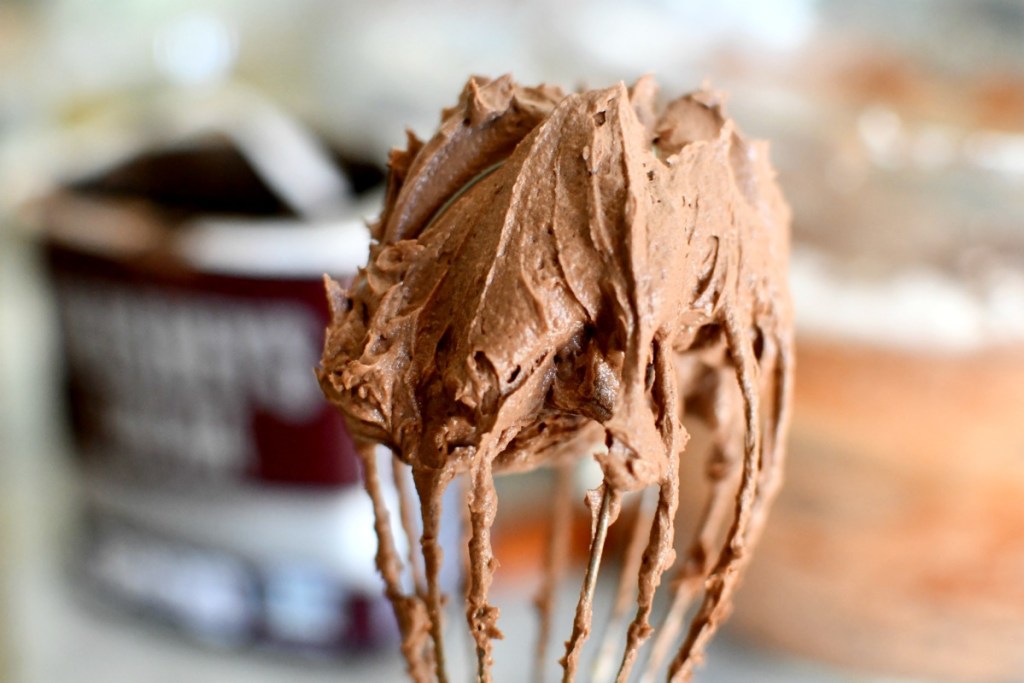 Frosting is my favorite!
Are you a "more cake please" type of person, or more of a "gimme all the frosting" fan? I can honestly say that a good buttercream frosting is the BEST! If you'd like to try out a yummy keto version, you won't be disappointed with this one!
I think I love the chocolate even more than the vanilla, but I wouldn't turn down either! Ha!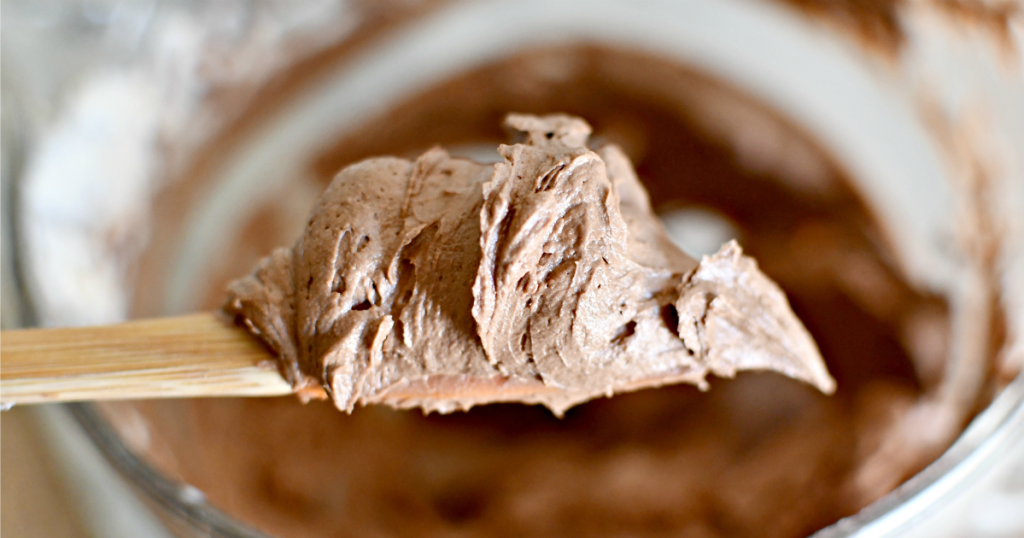 ---
Love chocolate cake? This keto version is straight outta your chocolate dreams!